While Breckenridge is known as a premiere skiing destination, the fun doesn't end when the snow does. Whether you are heading to the region in the sun or the snow, you can stay at one of the nation's top-ranked campgrounds. Our review of Tiger Run RV Resort will fill you in on what makes this popular park so special.
Tiger Run seems to be the only RV park in the Breckenridge region. A few national forest campgrounds offer limited hookups and amenities, making Tiger Run the main game in town–and luckily, it's a good one!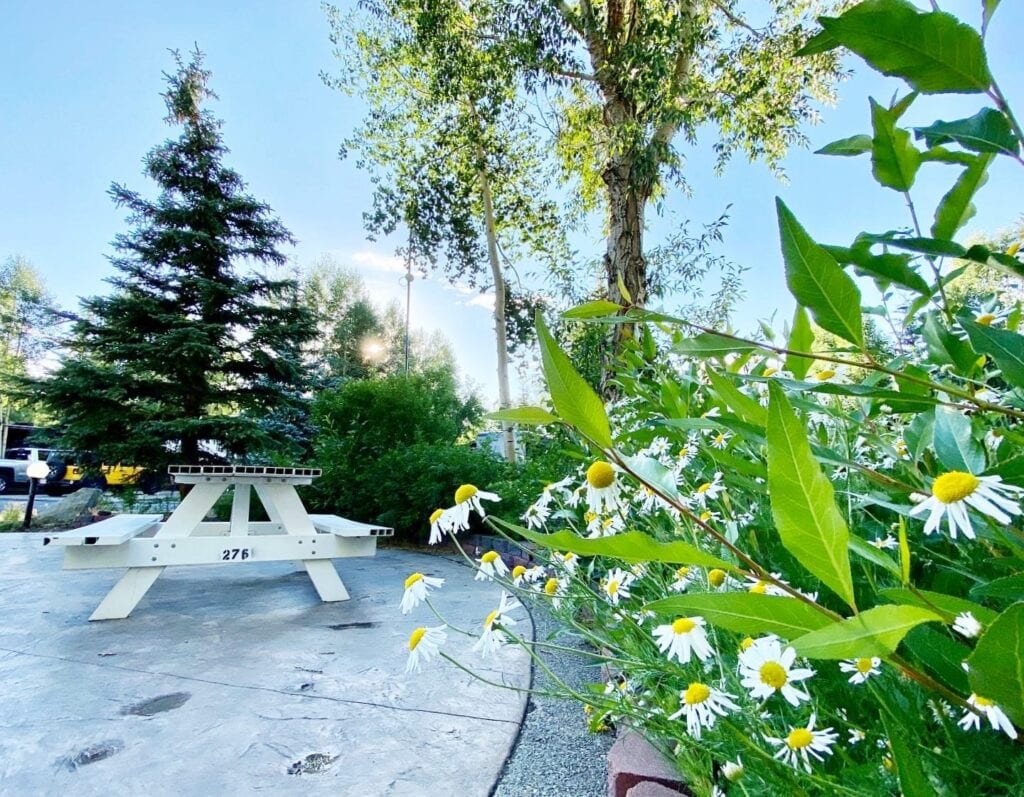 Kerri Cox, of Travels with Birdy, is back to share her review of Tiger Run RV Resort. Last week, she told us all about her recent trip to Rocky Mountain National Park and gave us a great review of the Estes Park Campground at Mary's Lake. If you are Rocky Mountain dreaming, don't miss those episodes.
To hear more of our review of Tiger Run RV Resort, click play on the media player above or search for The RV Atlas wherever you find your favorite podcasts.
Location of Tiger Run RV Resort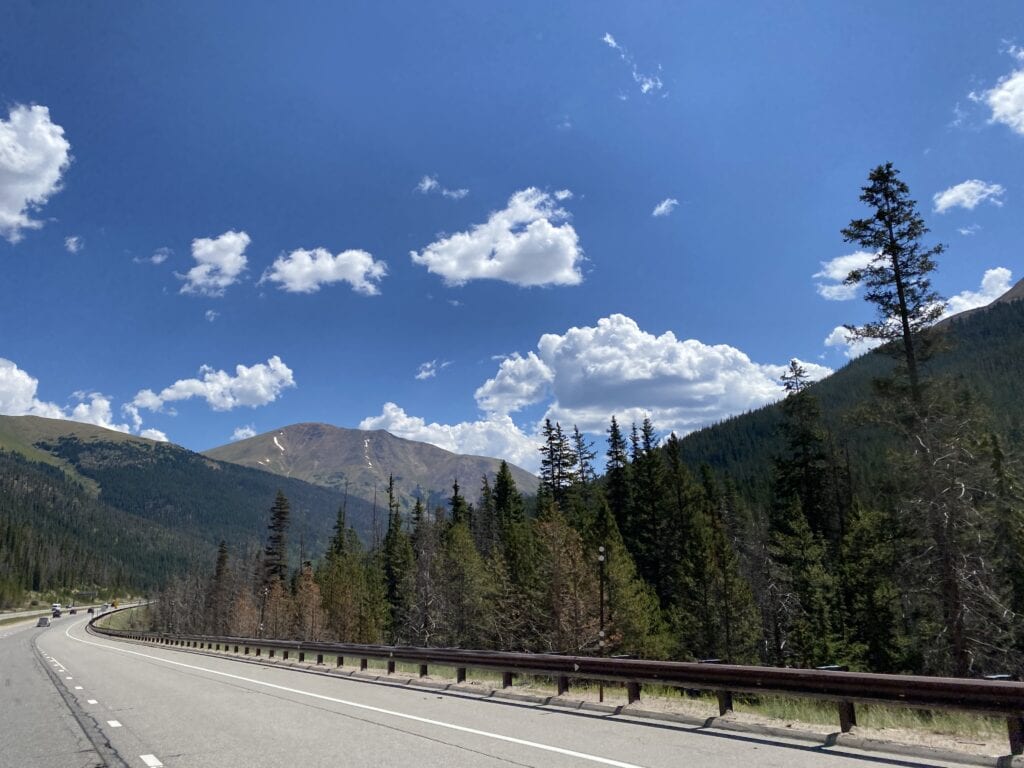 Tiger Run RV Resort is situated at 9,000 feet in elevation. You are really up in the mountains here. It is conveniently located between the popular ski towns of Frisco and Breckenridge, just south of Interstate 70, the main thoroughfare across central Colorado.
Kerri's family noted that the the drive from the east was just beautiful along this interstate, and they had no trouble on the road to the resort. Though both are in the mountains, both were wide and smooth. You will encounter some steep grades, so checking your brakes is a must.
Campground Details for Tiger Run RV Resort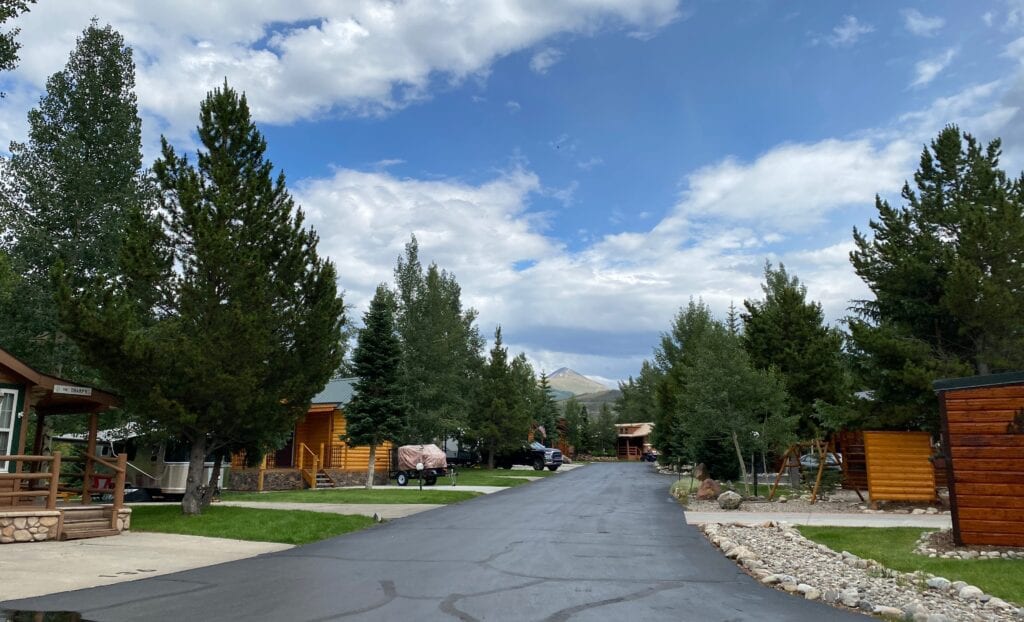 Tiger Run RV Resort is a private campground. It actually has the rare distinction of being a park where owners own individual campsites, which are then rented out through the resort. Even though you can select a site when booking, you are not guaranteed to have that exact site, due to possible changes in ownership.
You will find very specific rig requirements for booking in this park and for book specific areas of the park. In general, RVs should be newer than 20 years old, be longer than 20 feet (not including the tow vehicle), and have no tent/canvas components. You can see the requirements for each type of spot here.
Tiger Run RV Resort is a large park, with over 200 sites (find the park map here). There are also many rental chalets situated in the campground. Kerri was surprised to find out the park had this many sites. Since you really don't see them all at once, you don't realize the park is so big.
One cool thing to note is that you can stay here in the winter. If you want to take your RV out for a ski vacation, Tiger Run is the perfect place to stay since the park is maintained throughout the year.
Campsite Details for Tiger Run RV Resort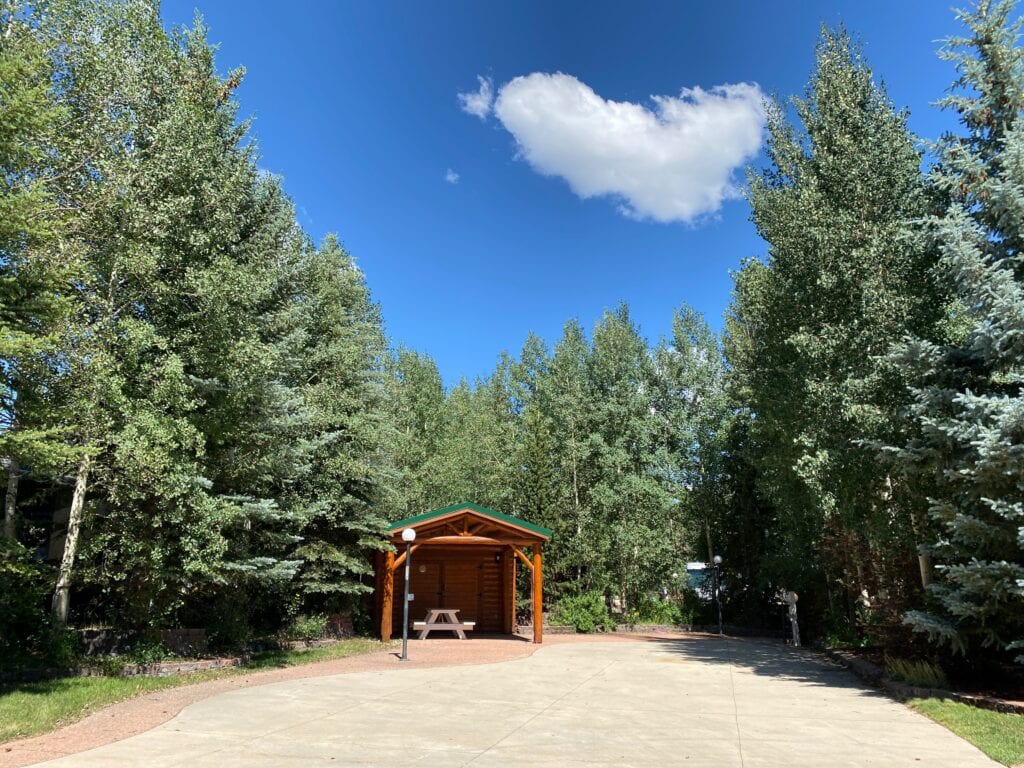 iger Run RV Resort has a very lush appearance, thanks to the many trees. Kerri wouldn't describe it as being like a state park since it's not exactly natural or rustic. Instead, the park feels very manicured. Each site has its own landscaping, so you'll see beautiful flowers everywhere and may find a lot of privacy between sites.
There is not a lot of grass at the sites. Many are mostly a mixture of concrete and landscaping. Kerri's site was about three times the width of an average campsite, with a generous space for the picnic table and chairs. Sizes and campsite details vary across the park, though, as each owner develops the space individually.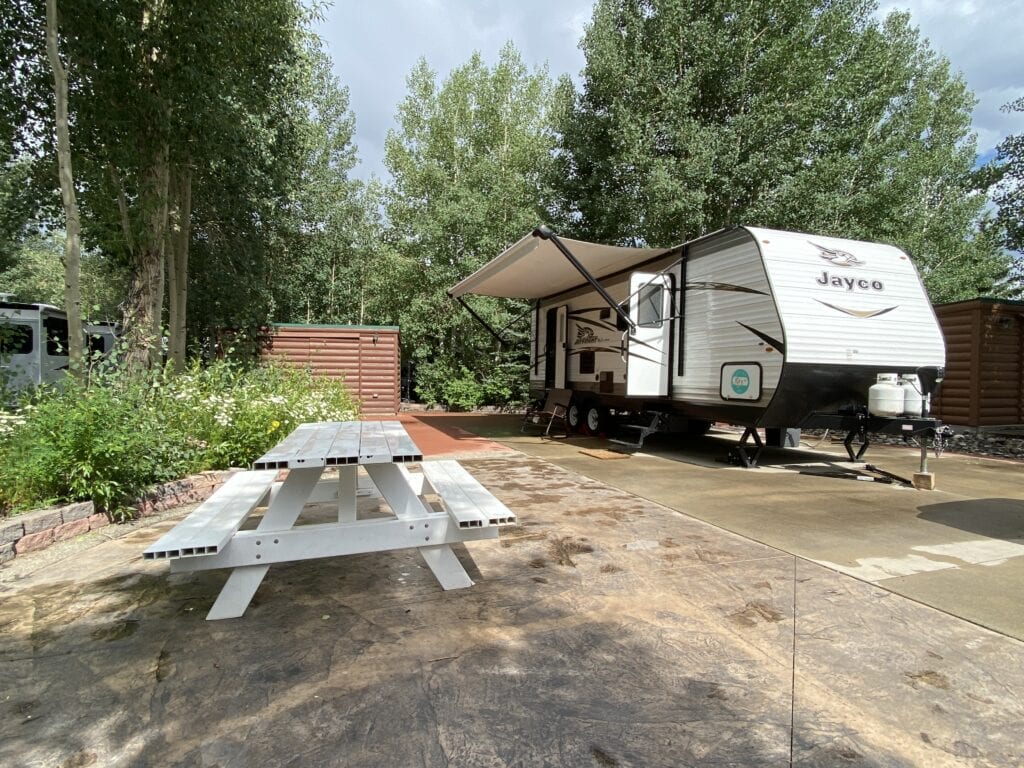 All of the campsites offer full hookups, with electric, water, sewer, and cable. You'll find a variety of furnishings. Some owners have built-in plush patios, with nice furniture and fire pits, while others have a simple picnic table. In general, fire pits are not necessarily included. You may bring your own, but you have to be mindful of fire regulations and be careful to avoid damaging the concrete at your site.
Booking Details for Tiger Run RV Resort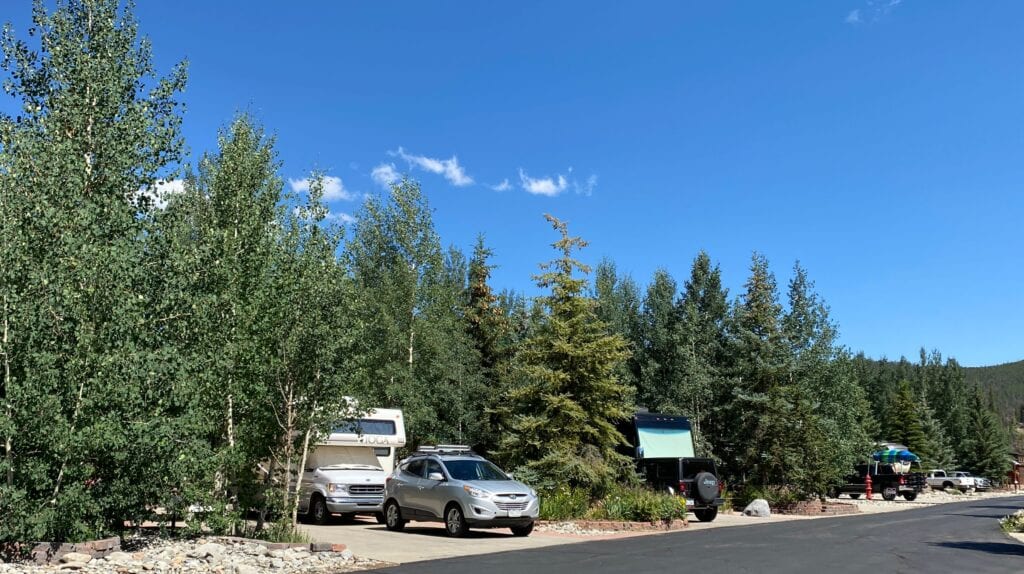 You will book sites at Tiger Run through the online reservation system. Before booking, be sure to review the descriptions about the types of campsites. As mentioned earlier, some have different length requirements. Certain sites are for Class A motorhomes only.
Expect to pay $100-$120 per night. Yes, that is a premium cost, but again, this is a premium resort in an expensive location. You can find a detailed rate sheet here.
Kerri booked her site a couple of months in advance of her summer vacation and was able to get a spot, but there were not a ton of choices available.
Amenities at Tiger Run RV Resort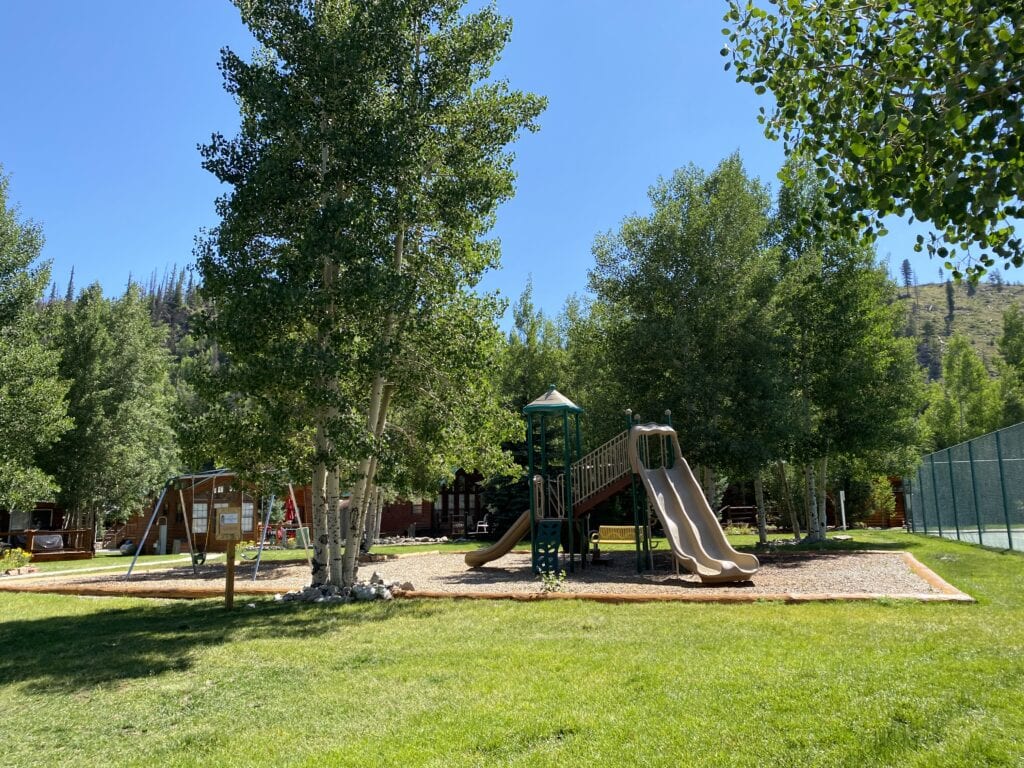 Like the "resort" park of its title implies, Tiger Run has a slate of onsite amenities. There is a huge indoor pool and hot tub. The clubhouse has a game room. Outside, there's a great playground and tennis and basketball courts. Most of these items were closed or required reservations and limited occupancy due to COVID-19 protocols during Kerri's stay, so they did not get to take advantage of them.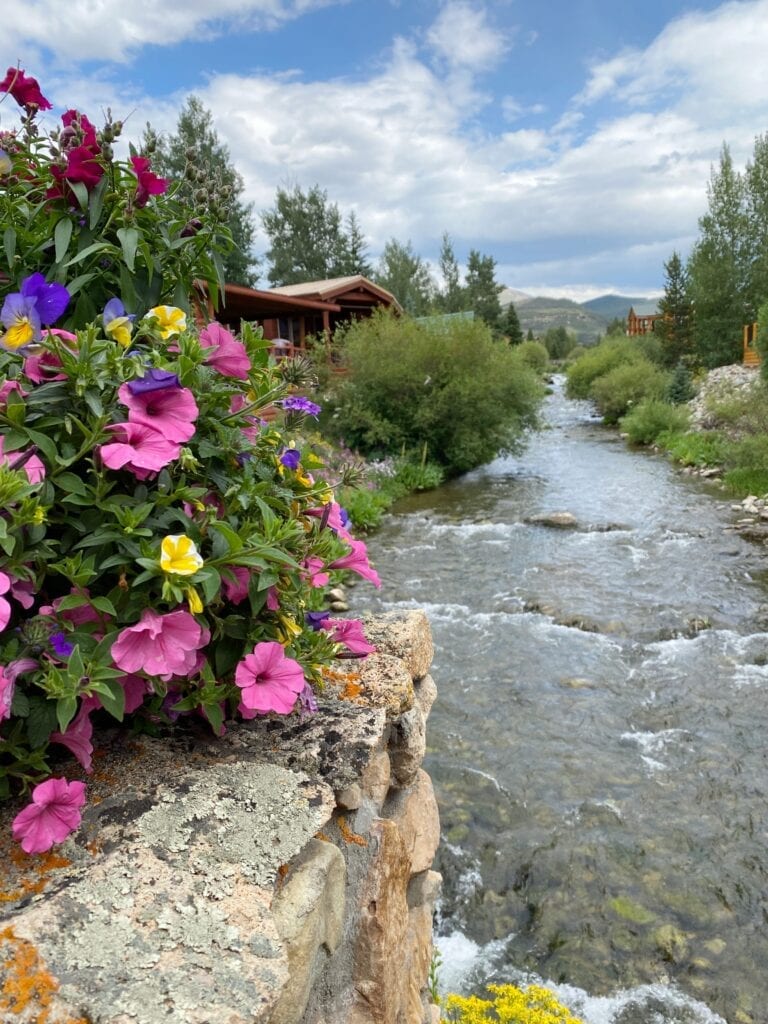 Two rivers run through the park. You'll find a short walking trail along one, and you may fish for trout in them. Another nice feature is that the park is huge and has smooth roads, making it a great place for kids to bicycle. Just watch out…Kerri says it is easy to get lost.
Insider Information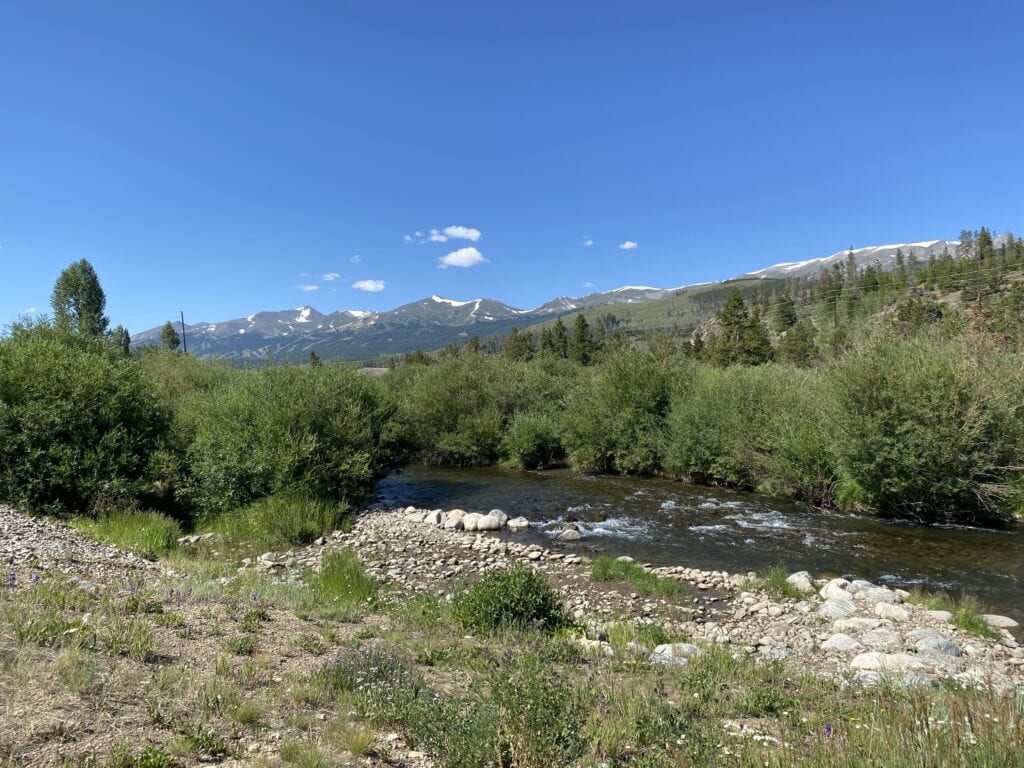 If you aren't traveling with a vehicle or want to leave yours in the park, you will find a bus stop for Breckenridge's public transit system right across from the park. There's also a biking trail that runs along a river all the way from the park into town.
Nobody's Perfect
Kerri noticed a review that suggest trash pickup would be an appreciated amenity here, and she agreed. The park is huge, and there is one main trash dump. She did see workers frequently circling in golf carts, so it wouldn't be hard to add trash pickup to their rotations.
Regional Highlights Near Tiger Run RV Resort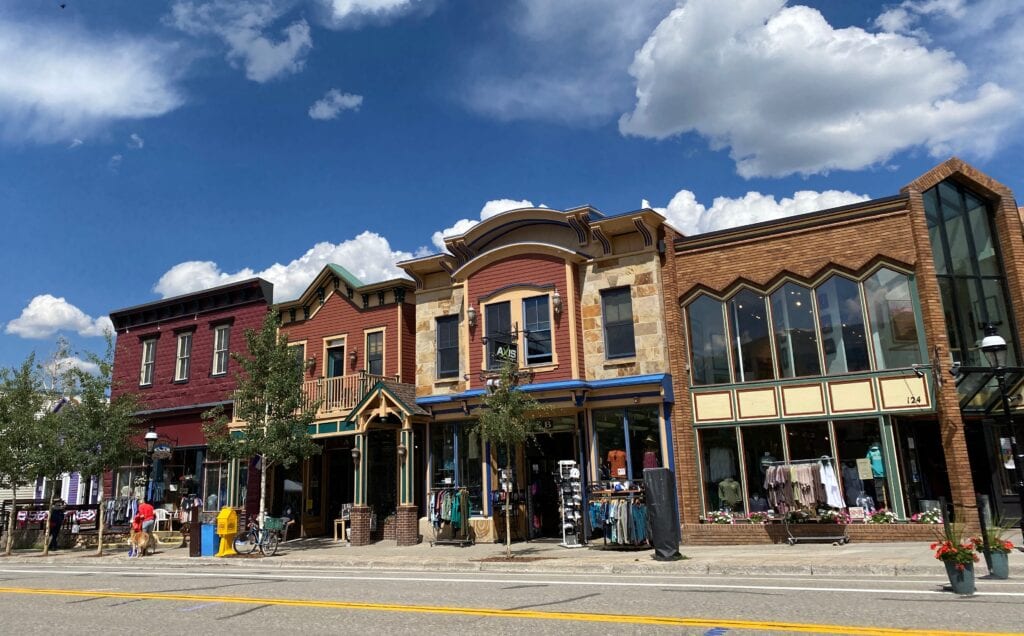 The towns of Breckenridge and Frisco and all of the surrounding natural beauty are the main attractions for Tiger Run RV Resort. Kerri's family spent an evening in downtown Breckenridge. There are hip shops that were not quite as touristy as Estes Park.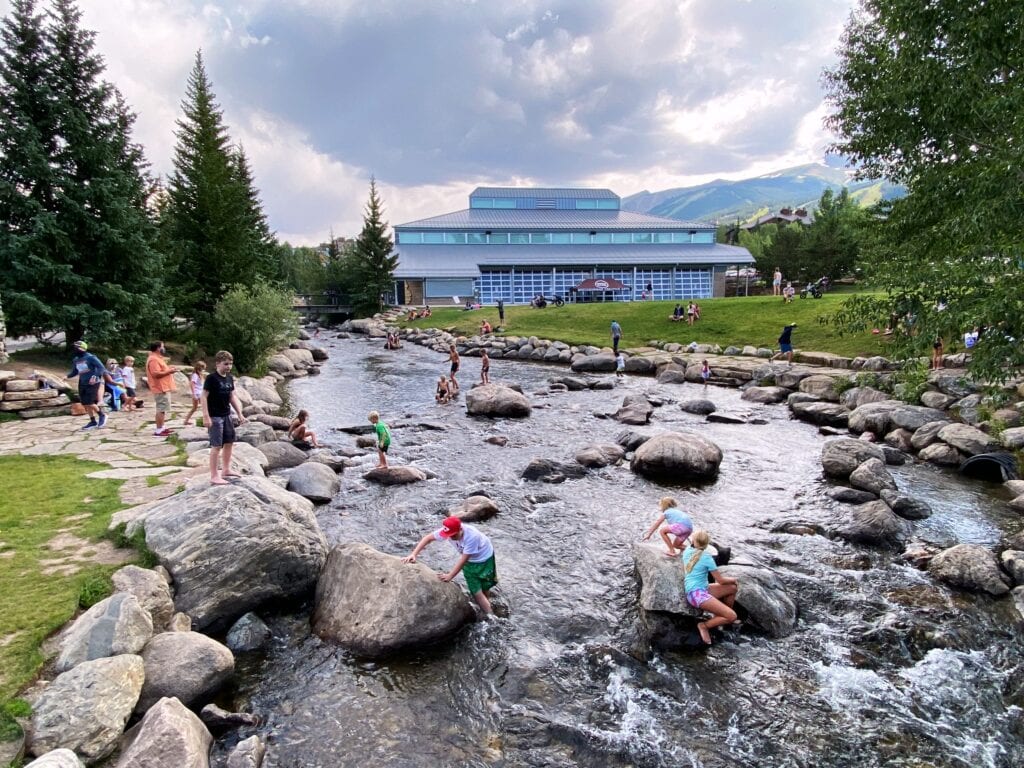 Kerri noted lots of people hanging out on a riverside park, with some kids playing in the creek. Nearby, the Riverwalk Center is a performing arts facility that hosts concerts, plays, and more.
Due to COVID-19, a portion of the main street running through Breckenridge's hip downtown area was shut down, allowing many of the restaurants to move their seating outside. She honestly felt like this added to the experience instead of taking anything away from it. Live music floated through the air, and views of the mountains could be appreciated while eating.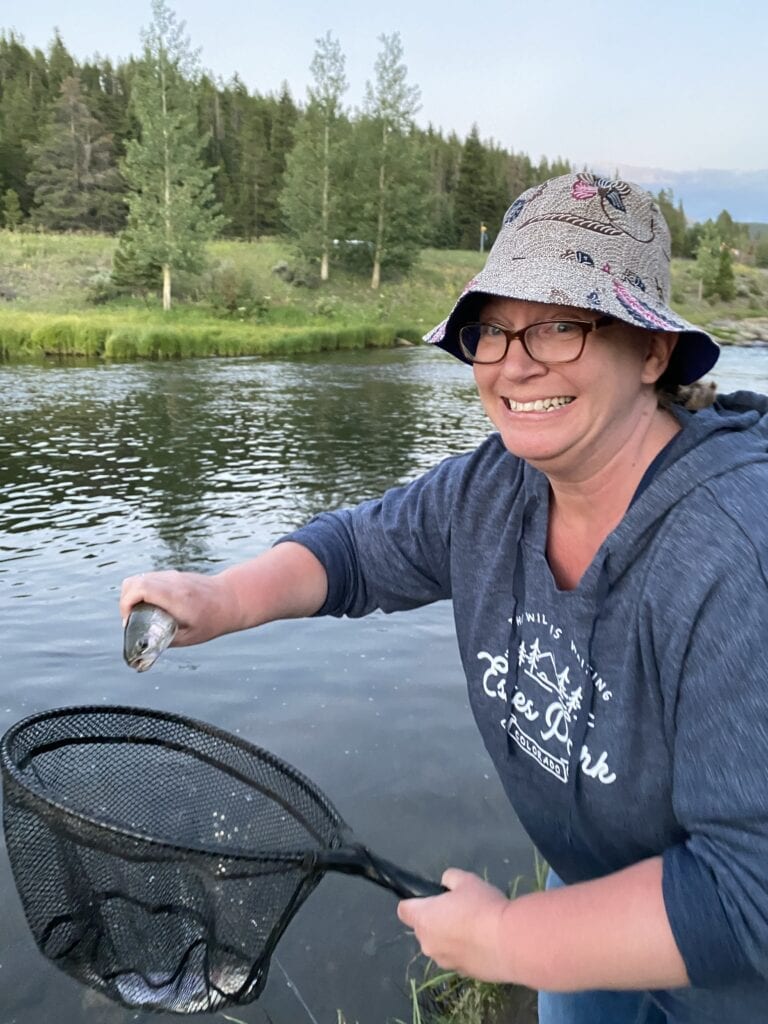 One of Kerri's big highlights of her visit to Breckenridge was catching (and touching!) her first trout. The Blue River runs through an area called "the Steps" near the Breckenridge Recreation Center. The town has created a short run with little pools, where trout like to hang. This is a great fishing spot that's very convenient to town.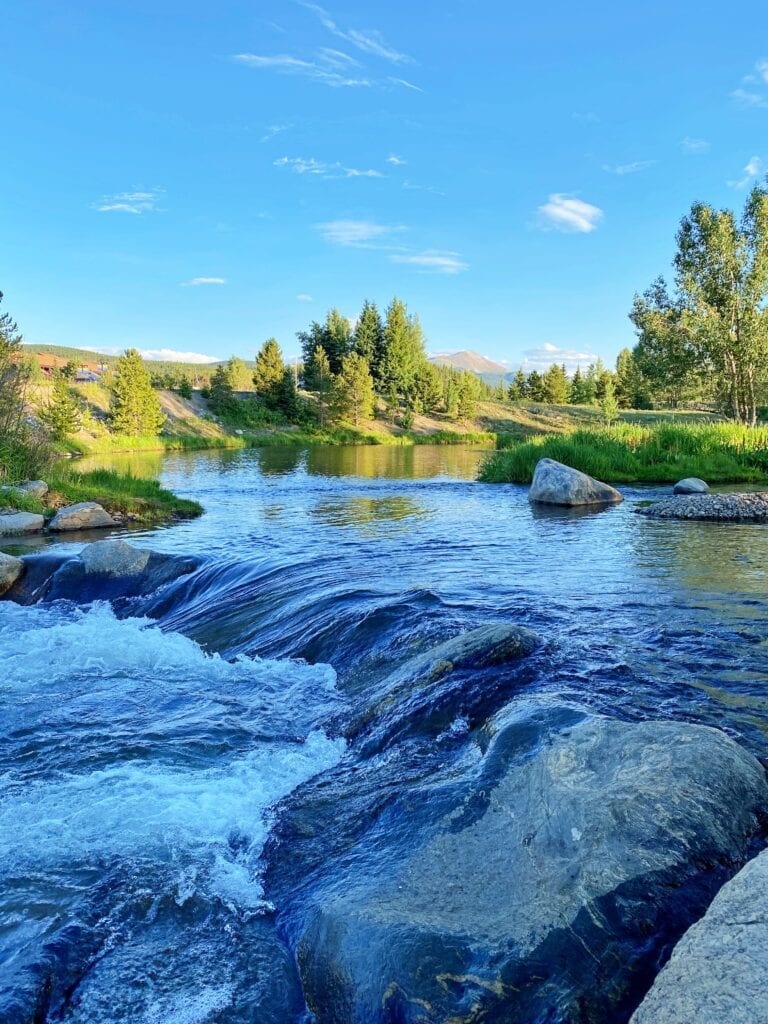 We want to thank Kerri for sharing this great review of Tiger Run RV Resort! You can follow Kerri's RV adventures over on her Instagram feed or her website Travels with Birdy. Look for her work on Trailer Life, the Good Sam Blog, Togo RV, and more.
See You at the Campground,
Stephanie + Jeremy
Podcast: Play in new window | Download