An Overview of North-South Lake Campground
Most campers that visit North-South Lake for the first time fall in love with its fragrant wildflowers and pristine waters. The campground here is the most popular in New York State's Catskill Forest Preserve and it is easy to see why. The campground is beautiful and it is surrounded by lush forests filled with great hiking for a variety of skill levels. You can depart for many of those hikes, including the popular hike to Kaaterskill Falls, directly from your campsite–so there is no need to battle for parking at overcrowded trailheads. This direct access to several of the area's best trails is one of the campground's best features.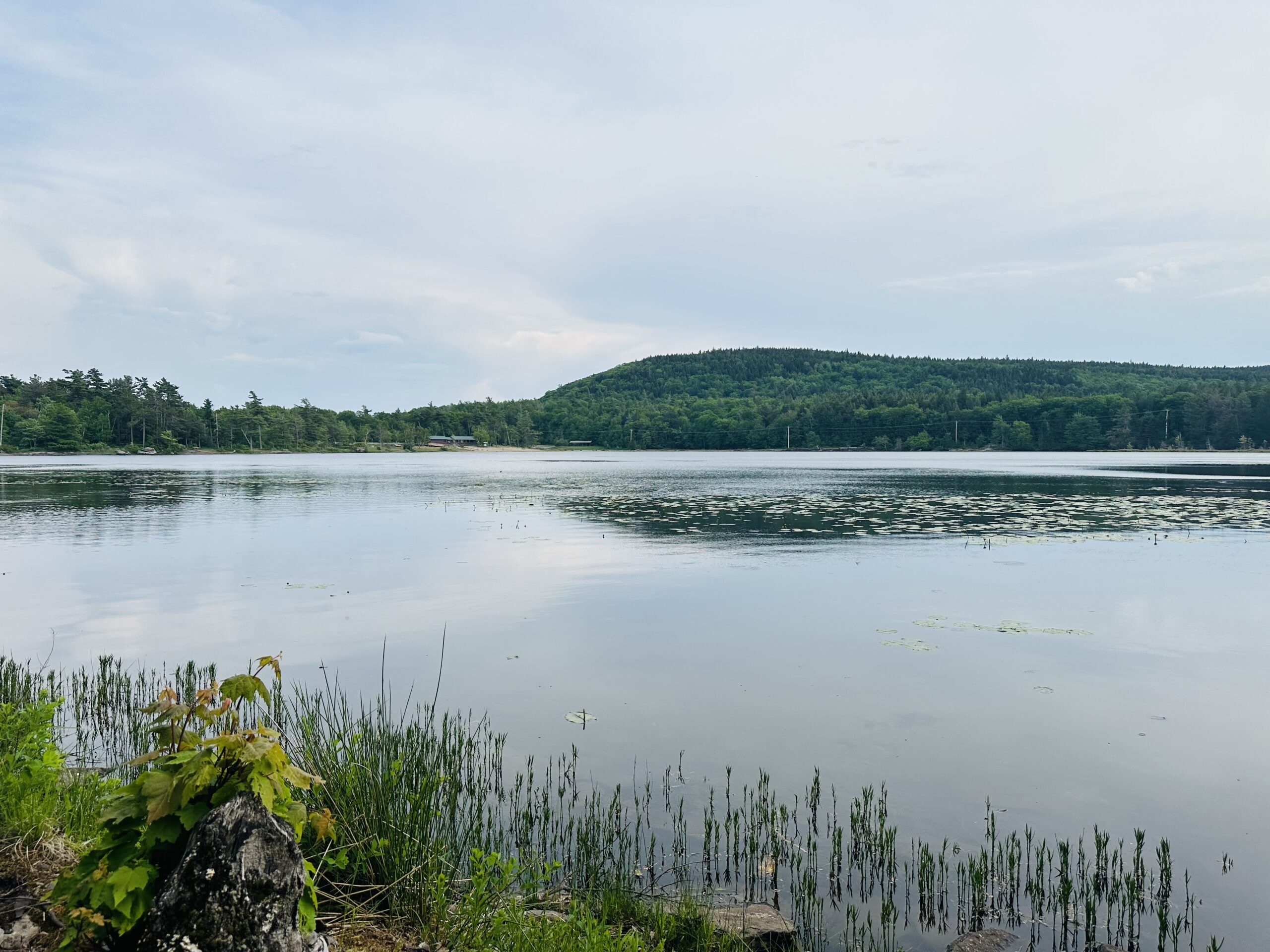 North-South Lake is not a state park, but it is run by the state's Department of Environmental Conservation. This DEC site includes a campground with seven loops and over 200 sites for tents and RV's. It is also included a popular day use area that encompasses both lakes and both swimming areas. Both campers and day trippers can enjoy swimming, fishing, and kayaking in both of these tranquil and peaceful mountain lakes. We have long believed that New York State is one of the most underrated states in the country for camping–and North-South Lake is just one of the many reasons why.
The Best Loops and Sites at North-South Lake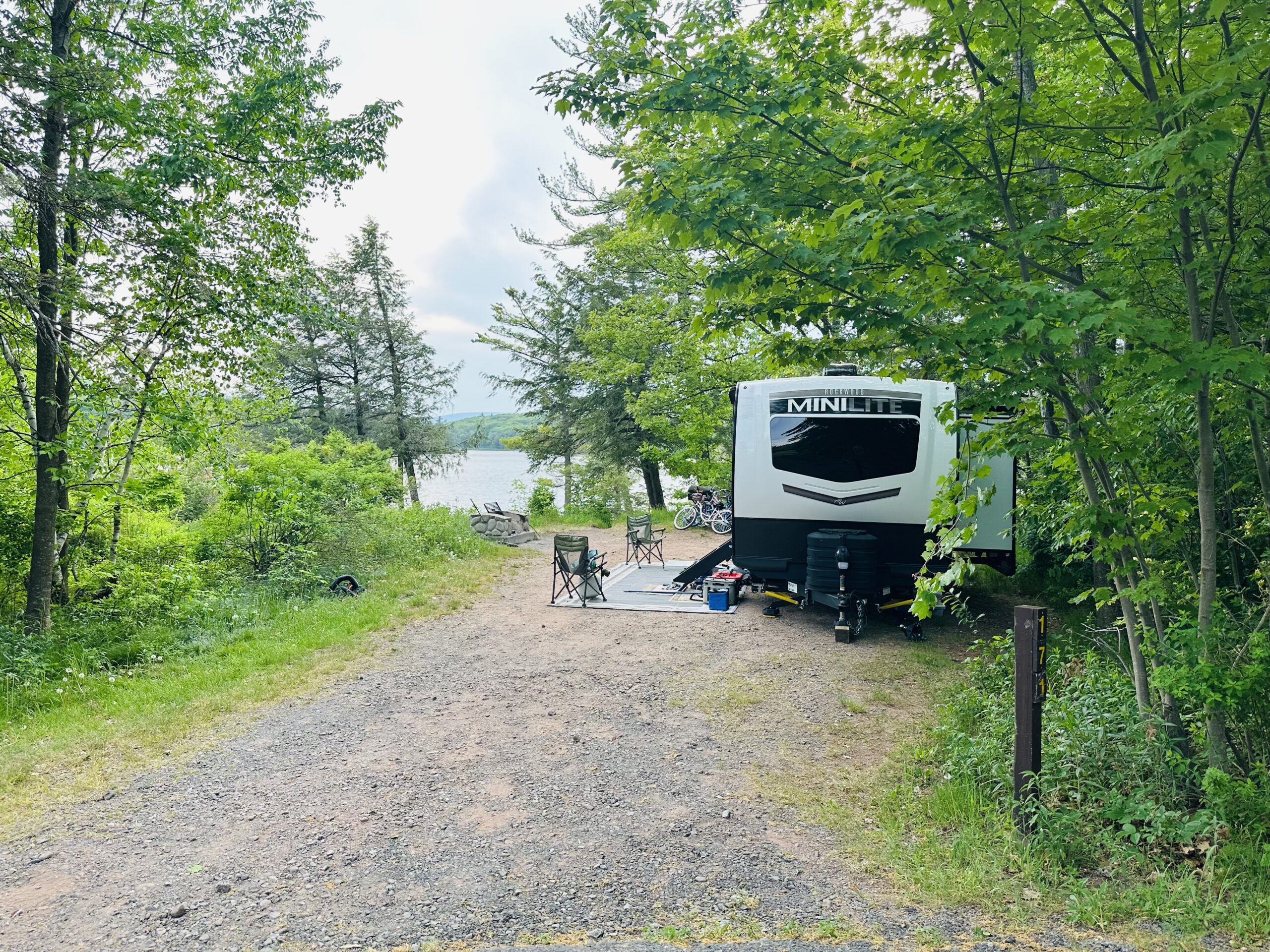 Loops one through six at the campground wrap around North Lake. Loops five and six have a series of sites that are right on the water. Most would consider them to be the best sites at the campground–but they are also the hardest to reserve. Some of these sites have panoramic views of North Lake while others are more deeply wooded and offer partial views of the water. All of these sites are large and quite desirable. Grab one of them if you can.
Loop seven sits alone above South Lake–but not directly above it. It would take a short walk to get to the water. This loop almost serves as an overflow loop for the campground and it looks like it was added at a later point to increase capacity. That being said it is still pretty and the sites are still big–but it is a further walk away from most of the activities and amenities. Some may prefer this loop for that reason–because it could, hypothetically, be quieter here on busy summer weekends. But it would be our last choice when booking sites at North-South Lake.
If you can't get a waterfront site then do what we did and get one of the sites on either side of the meandering stream that cuts through loops one, two, and three. Almost every single one of these stream side sites are excellent and we liked them almost as much as the sites that are directly on North Lake. Children can play in the stream and spend hours wandering around and enjoying nature. When we were in early June the stream was a bit low and a little bit buggy. But we used bug spray and were totally comfortable. When the water is running a bit higher in early spring these sites must be absolutely dreamy. We look forward to visiting again earlier in the season.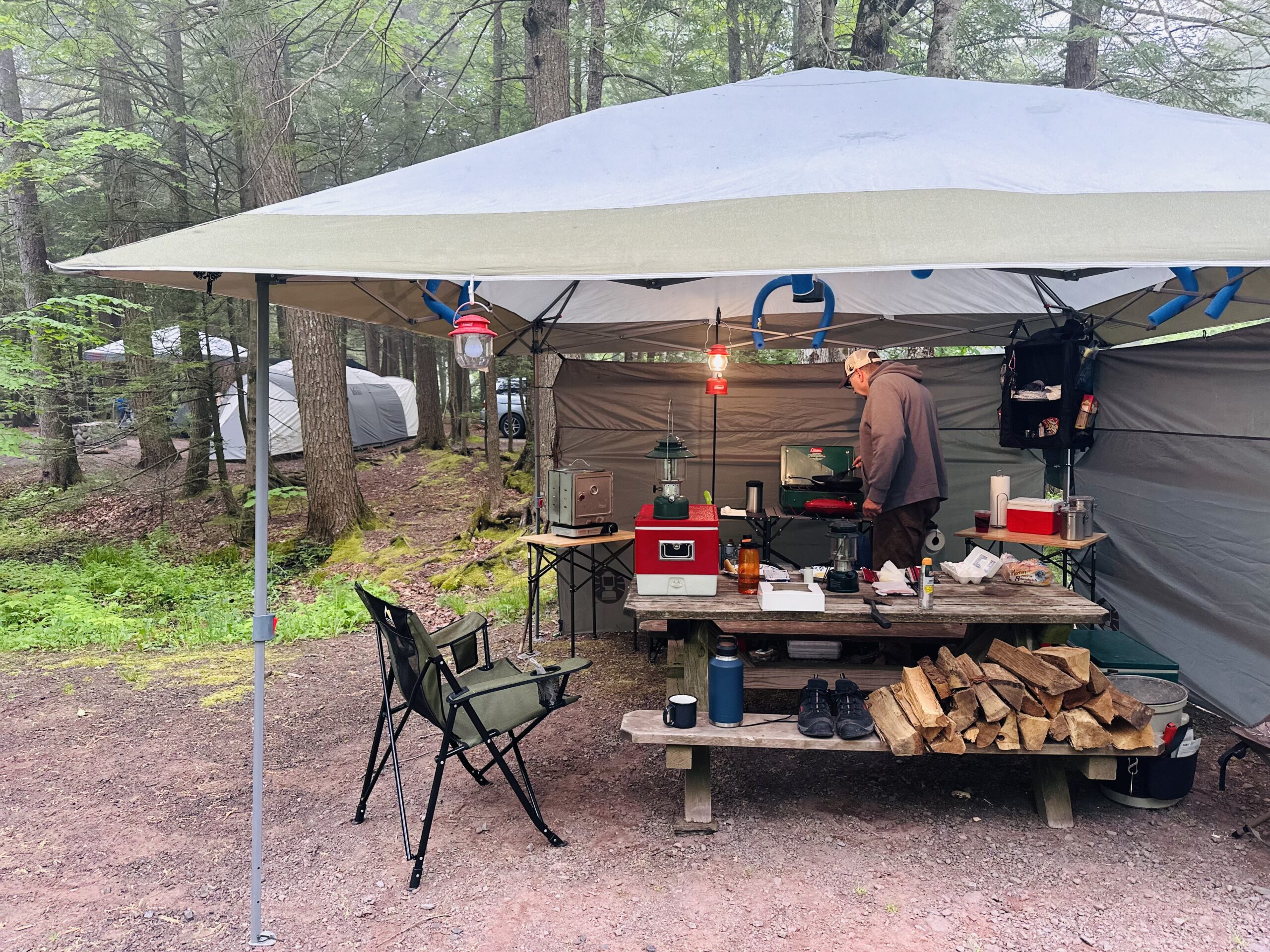 Amenities at North-South Lake Campground
The amenities at North-South Lake are fairly standard for a public campground in the Northeast. There are no hookups at any of the sites, but there is a dump station, and there are clean restrooms and showers. Some of the restrooms are dated and could use an upgrade–but they are kept clean and most are conveniently located within each loop. The campground also offers canoe and kayak rentals in season, guarded swimming beaches in season, a fishing pier, and horseshoe and volleyball courts.
The Hike to Kaaterskill Falls (and others nearby)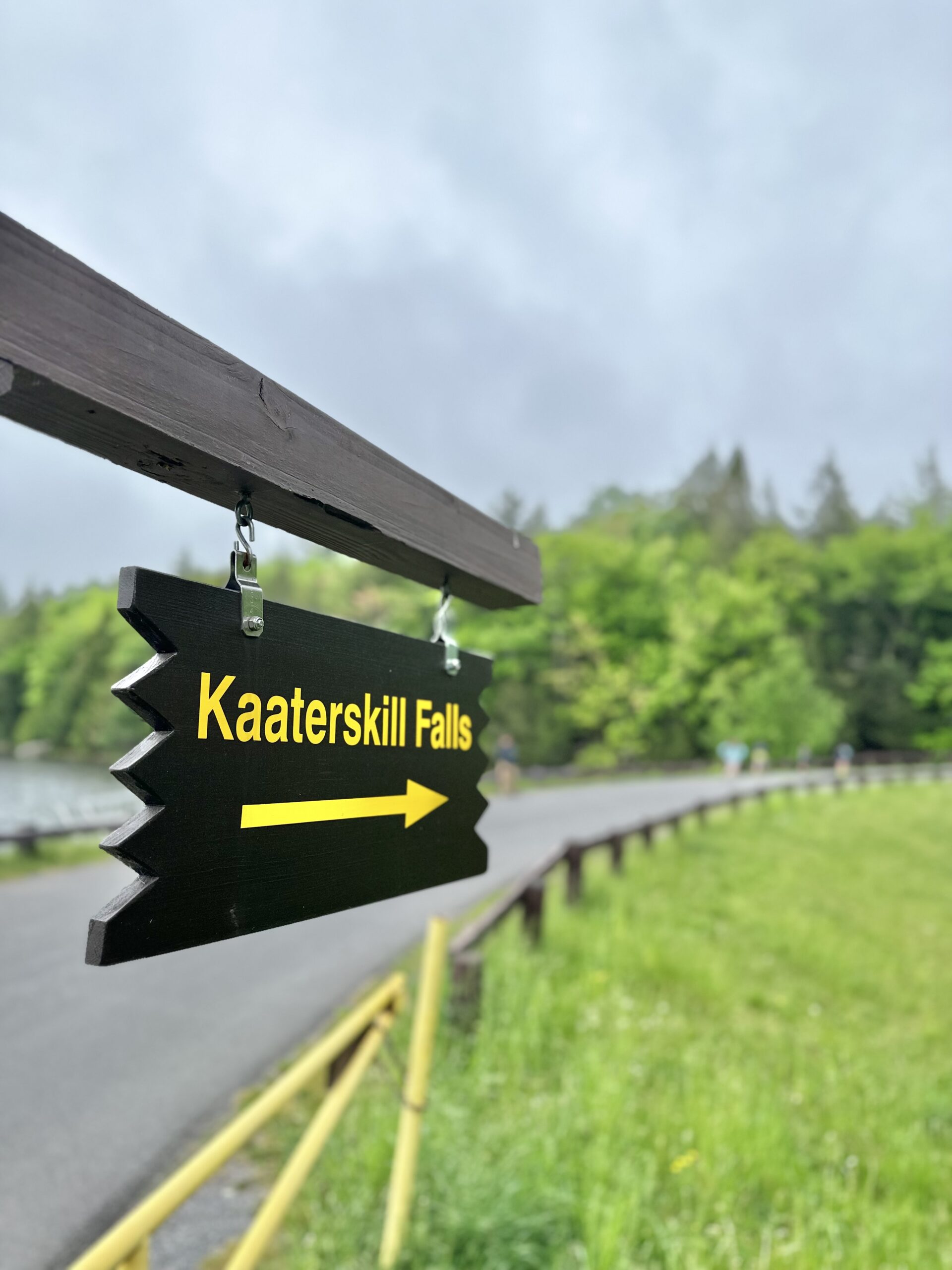 The trailhead to Kaaterskill Falls can be accessed on the far side of South Lake. Get up early and go if you want peace and quiet. This iconic hike gets crowded–especially on summer weekends. The entire hike is lovely and the waterfall is astonishingly beautiful. Believe it or not, at 260 feet, this is New York State's tallest waterfall. It is 90 feet taller than Niagara Falls. The entire hike is less than two miles round trip.
There is a viewing platform above the falls, and you can also hike right down to the falls. The hike down to the falls would be challenging for those with mobility issues, We loved hiking down to the falls and spend a good hour lingering there and dipping our feet into the water. This would be a nice place to bring a picnic lunch and stay awhile. But if you do this please pack out all of your trash. We were disappointed to see a lot of garbage left on the trail and in the woods on either side of it.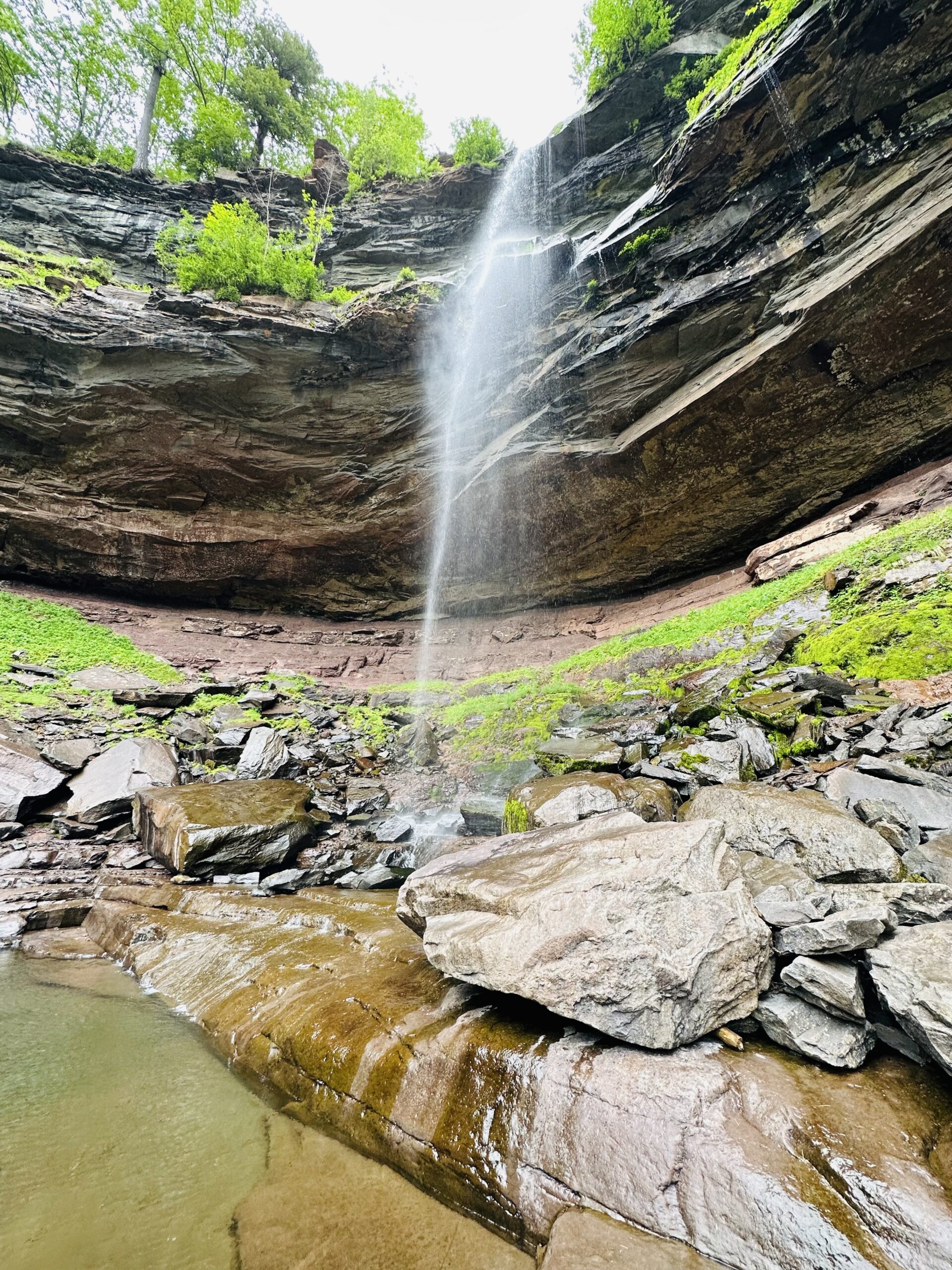 There are many other good hikes nearby. The second most popular hike is really more of a short mountain ramble up to the former home of the Catskill Mountain House. This is an easy walk up to a spectacular view that can be enjoyed by hikers of all skill levels. We also love that you can take off for this hike right from your campsite. The trailhead can be accessed right near the volleyball courts on North Lake.
Food and Supplies Near North-South Lake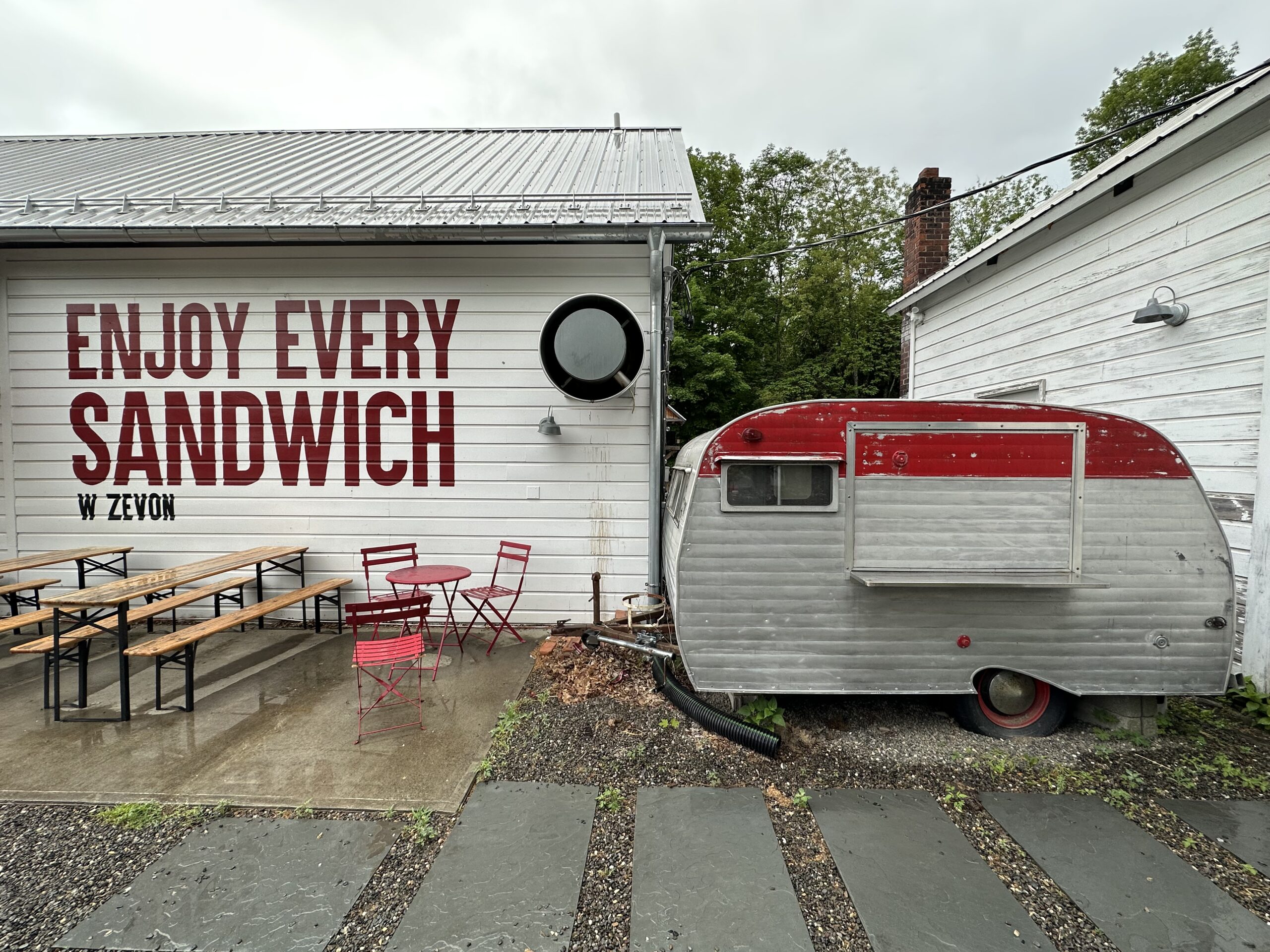 There are two really cool places for food and supplies near North-South Lake. Circle W Market (pictured above) s just a short drive away from the campground and it offers a cute little general store for glampers and fancy campers with organic soaps, local sodas and snacks, and even camping lanterns and supplies from hip companies like Barebones Living. The coffee is good here and so are the sandwiches.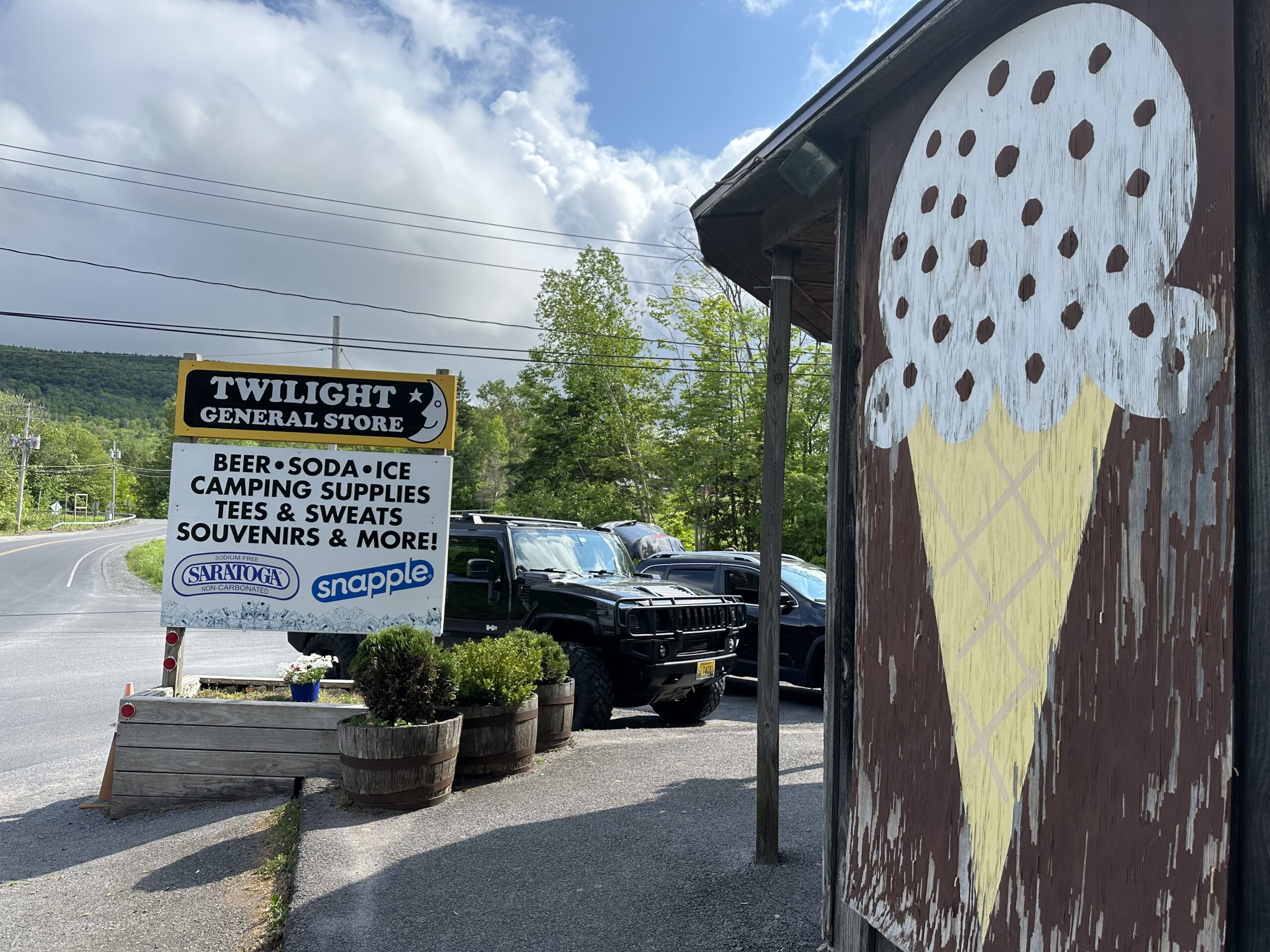 Twilight General Store is right outside of the campground and offers a more down-to-earth old fashioned camp store experience. This store is privately owned, but it basically functions as the camp store for North-South Lake. The have all of the basic camping supplies you could need and they even have replacement parts for classic Coleman lanterns! We loved the old-school vibe here and the ice cream. But you could also pick up study tent stakes, a six pack of beer, and a wide variety of souvenirs that range from corny to classic.
The Overall Vibe at North-South Lake
The Overall vibe at North-South Lake was awesome. There were campers of all different kinds at North-South Lake–and even from all over the world. It was so nice to see such a diverse group of people enjoying the great outdoors together. Things didn't quiet down too early at North-South Lake–but the sites are big enough and private enough that that didn't matter to us one bit. The sounds of laughter and conversation filled the air until almost midnight–but they blended in with the sounds of nature in a way that charming and far from annoying.
A large group showed up after midnight and blew up a series of air mattresses for about 15 minutes. This woke us up–but we drifted right back to sleep when they were done. The mountain air was cool and refreshing and a light breeze was blowing through the campground all weekend long. We had perfect sleeping weather on both nights of our visit. If you want to go somewhere where quiet hours are strictly reinforced then North-South Lake might not be for you. But if you enjoy sharing the great outdoors with others and don't mind a little ambient camping noise at night–then this might be your new favorite campground.
We loved every inch of it.
Podcast: Play in new window | Download