Are you looking to up your burger game at the campground this summer? Then you need to grab a copy of The Great American Burger Book: How to Make Authentic Regional Hamburgers at Home by world-renowned burger scholar and burger impresario George Motz. This terrific book was recently expanded and updated and is fast becoming a classic among foodies and burger aficionados around the world.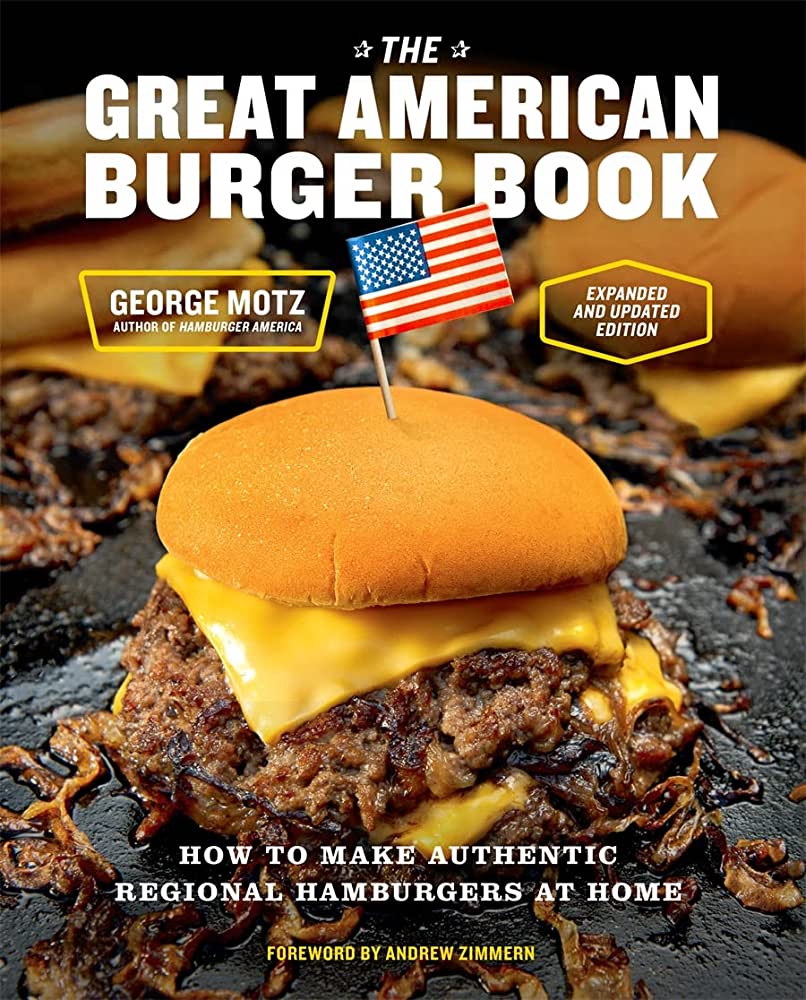 The book showcases regional burger styles and cooking methods from around the United States and even has a new section on international burgers inspired by American classics. Each burger gets its own historical and cultural introduction alongside of a recipe with step-by-step directions for making the burgers at home–or in our case–at the campground.
When it comes to making great burgers George Motz believes in keeping it simple and limiting the number of ingredients and tools needed to make your masterpiece. This translates very well for us camp cooks that love delicious food but have limited storage space for hauling gear and ingredients.
To listen to Jeremy interview George about nine of the burgers from The Great American Burger Book click on the media player above or subscribe to The RV Atlas wherever you get your favorite podcasts.
To listen to George Motz and Jeremy talk about great burger joints near great campgrounds on the RV Atlas podcast back in 2019–please click here.
For a sneak peek of the burgers that are discussed on this episode of The RV Atlas please keep reading just below.
9 Amazing Regional Burgers You Can Make at Home or the Campground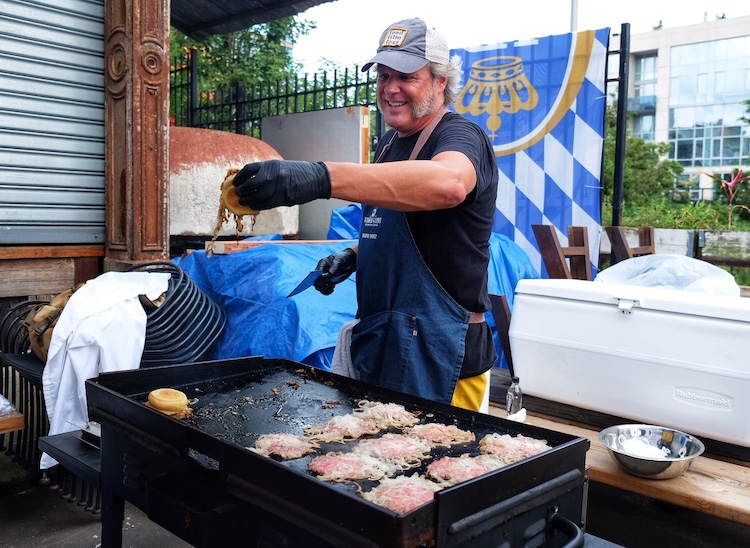 Here are the burgers that George discusses on the podcast:
The Loose Meat Sandwich from Iowa
The Olive Burger from Michigan
The Horseshoe from Illinois
The Gom Cheese Brr-Grr from Indiana
The Nutburger from Montana
The Pastrami Burger from Utah
The Slug Burger from Mississippi
The Chester from New York
The Islak from Turkey
As a bonus George also talks about his "Hamburger Stuffing" which sounds pretty darn amazing. Want to find our more about about this recipe or any of the other burgers listed above? Then make sure you pick up a copy of The Great American Burger Book by George Motz. George is an American original and his book is an American classic. You can grab a copy right here.
We hope this episode inspires you to make better burgers at the campground this summer. We also hope that it inspires you to seek out some of the classic burger joints that are highlighted in this book. The great American burger is something you can create yourself at home or the campground with the right technique and the right ingredients–but it is also something you can seek out on a great American road trip. George's book will inspire you to do both–and give you a roadmap to get there.
We promise.
Podcast: Play in new window | Download