On today's episode of the The RV Atlas podcast we are excited to have Gretchen Holcombe from Boxy Colonial On The Road back on the show to talk about part of her family's epic summer road trip through New England! Gretchen loved her family's stop in Burlington, Vermont and she really enjoyed using North Beach Campground as her basecamp! The campground itself was simple and rustic, but the location was FANTASTIC! 
To listen to Gretchen and Jeremy talk about North Beach Campground and some things to do in Burlington, Vermont, please click on the media player above or subscribe to The RV Atlas wherever you get your podcasts!
To find out more about Burlington, Vermont and North Beach Campground click simply keep reading and check out Gretchen's guest blog post right below!! All photos by Gretchen Holcombe!
Guest Post By Gretchen Holcombe
After a year of shorter trips close to home, our family of six was eager for a return to exploring farther afield. My in-laws 50th anniversary celebration on Cape Cod, Massachusetts gave us a great excuse to head for New England this summer, and we spent close to two months exploring Massachusetts, New Hampshire, Vermont, and then farther west in New York and Michigan. Two parents, four boys, and three dogs in a 32 foot trailer has its challenges, but overall we had an amazing trip and are already planning next summer's itinerary.
Burlington, Vermont
My oldest son loves to share geography trivia, so by the time we got to Burlington, Vermont this summer the whole family knew that it's the "smallest biggest city in America." In other words, it's the smallest city in the United States that also has the largest population of any city in its state. And, indeed, Burlington feels like a quirky small town with the kinds of diverse offerings and resources that you'd expect in a much bigger city: museums, tons of restaurants and shopping, a university, and a beautiful lakefront setting. It's a great combination, and Burlington quickly shot to the top of our favorite places in New England list. 
North Beach Campground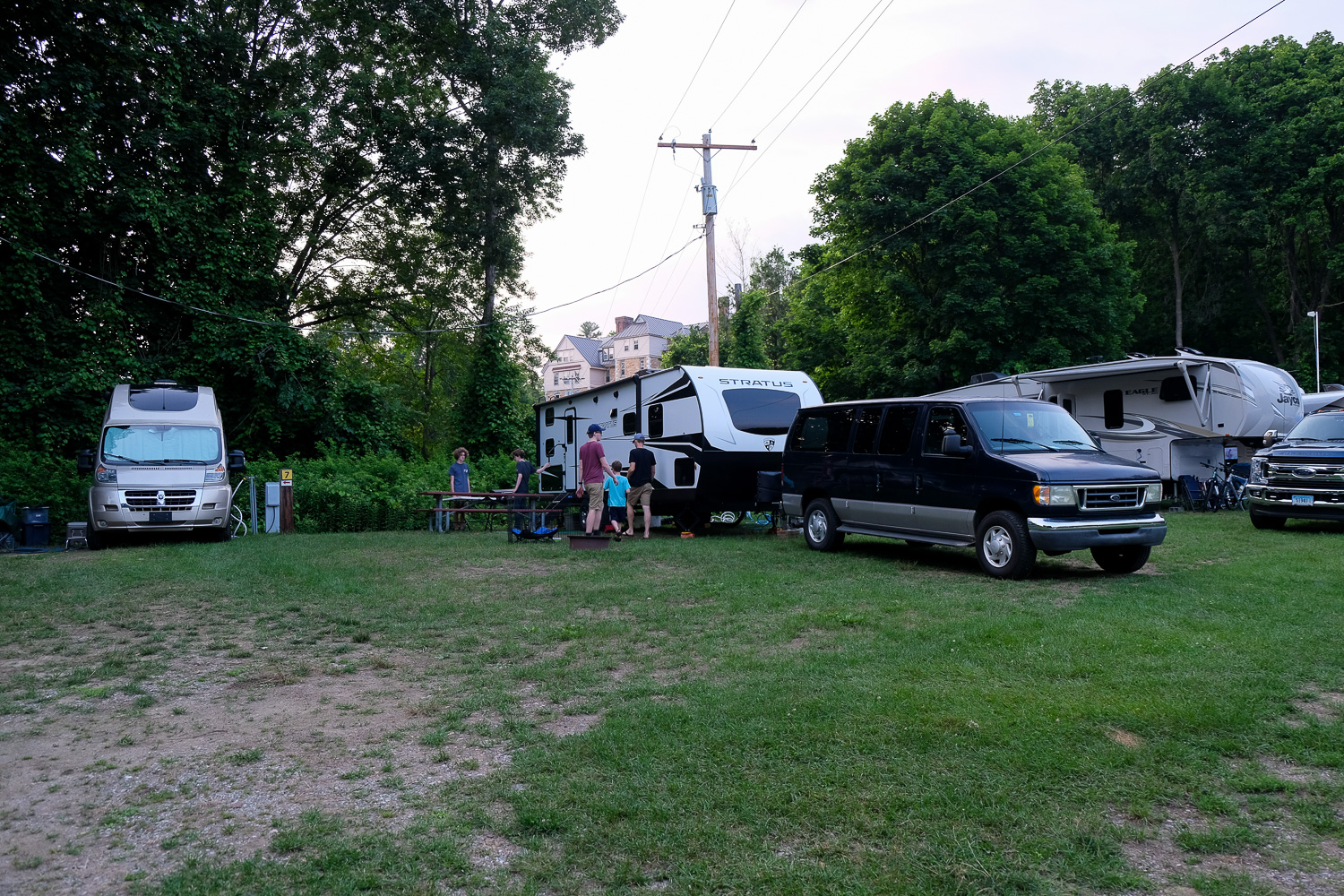 It's not often that you get the chance to combine urban camping and beach camping, but the city-run North Beach Campground offers exactly that. The campground is right in town and directly on the bike path that will take you the mile and a half or so to the downtown waterfront area, and right across that bike path is North Beach—a lovely spot on Lake Champlain where you can swim or kayak and then enjoy ice cream or dinner at the outdoor restaurant.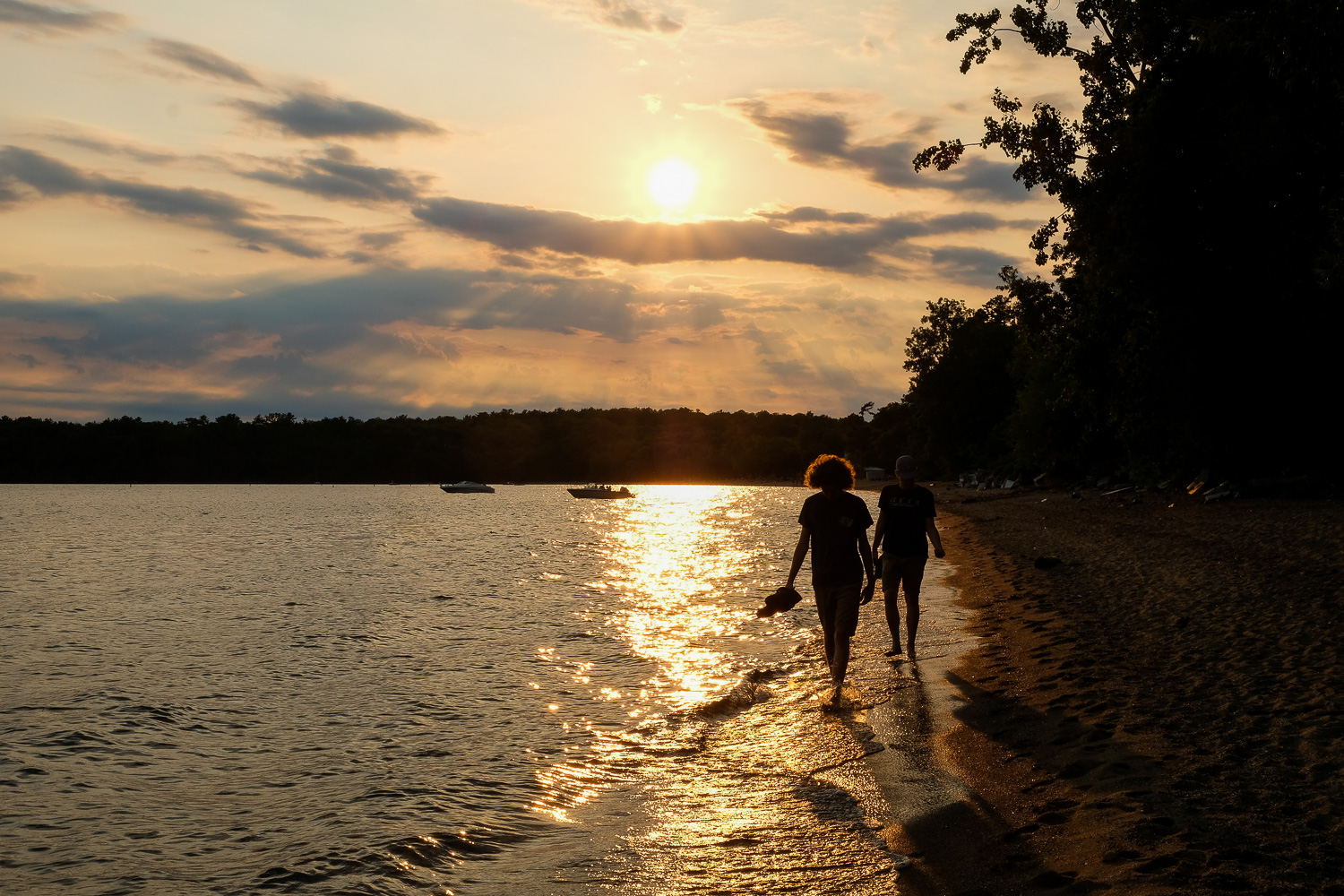 The campground itself is fairly rustic, with grassy sites and bathhouses that could use some updating, but the sites are a bargain at $45/night for full hookups, $41 for water/electric, and $37 for tent sites. If you have a bigger rig, the full hook up sites are your best bet; the water/electric sites are jumbled together along narrow roads in the middle of the campground and looked pretty tough to get into. We had site 6, right along the main road through the campground, and found our site spacious and easily accessible. If you want a little more privacy, the other section of full-hookup sites, numbers 113–119 are on a quieter road. 
What to Do in Burlington, Vermont
Echo Leahy Center:This is a kid friendly science museum by the water (a quick bike ride or a not as quick walk along the bike path from the campground) with the usual assortment of hands on activities, an adorable play area for younger kids, and a fascinating exhibit all about the science and history of Lake Champlain.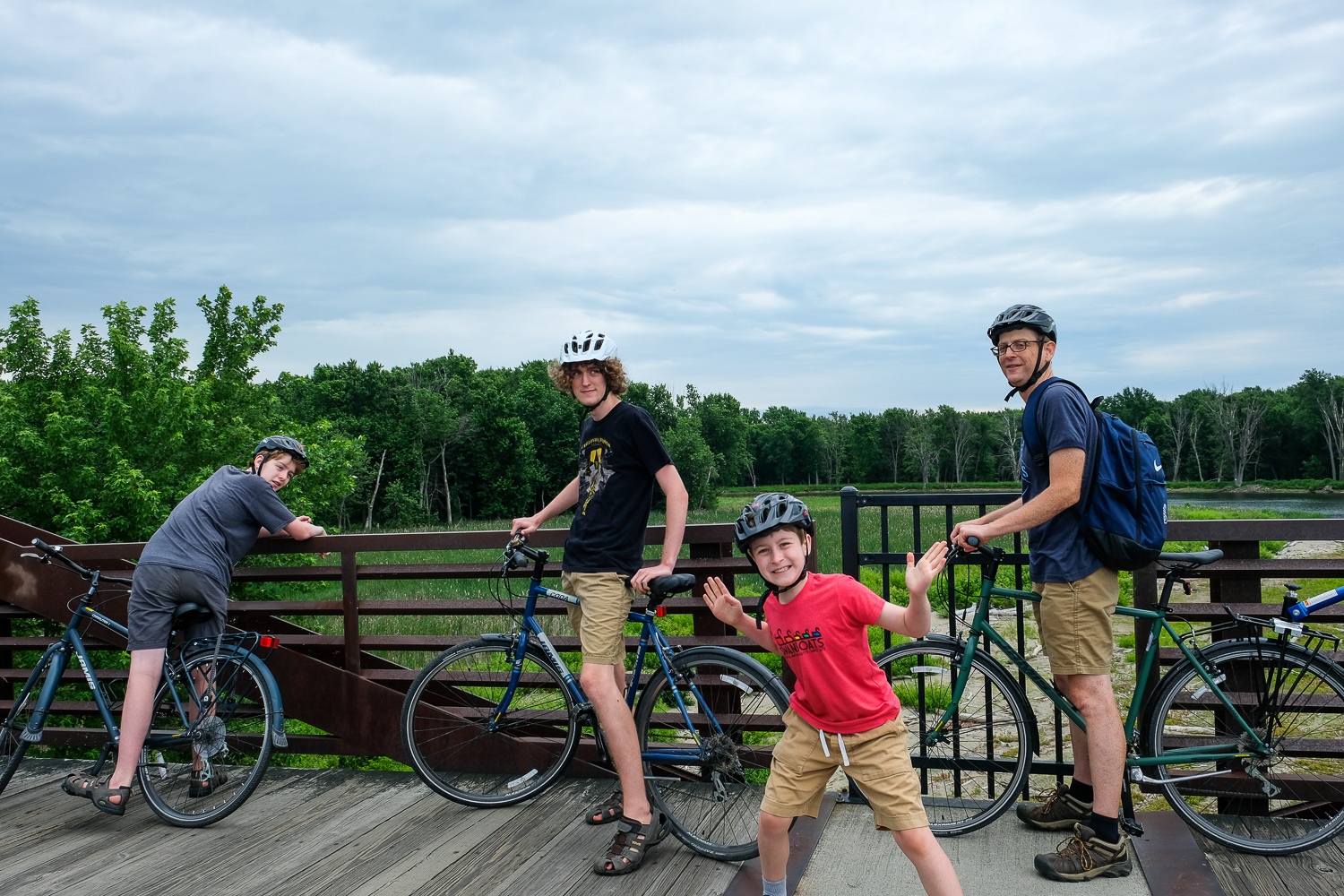 Island Line Rail Trail: Burlington's a great town for biking. If you didn't bring your own bikes you can rent them downtown and then ride from there all the way to the causeway in Colchester that goes across the lake to Grand Isle. 
Ethan Allen Homestead: short but engaging tour of the home of this fascinating figure from early Vermont history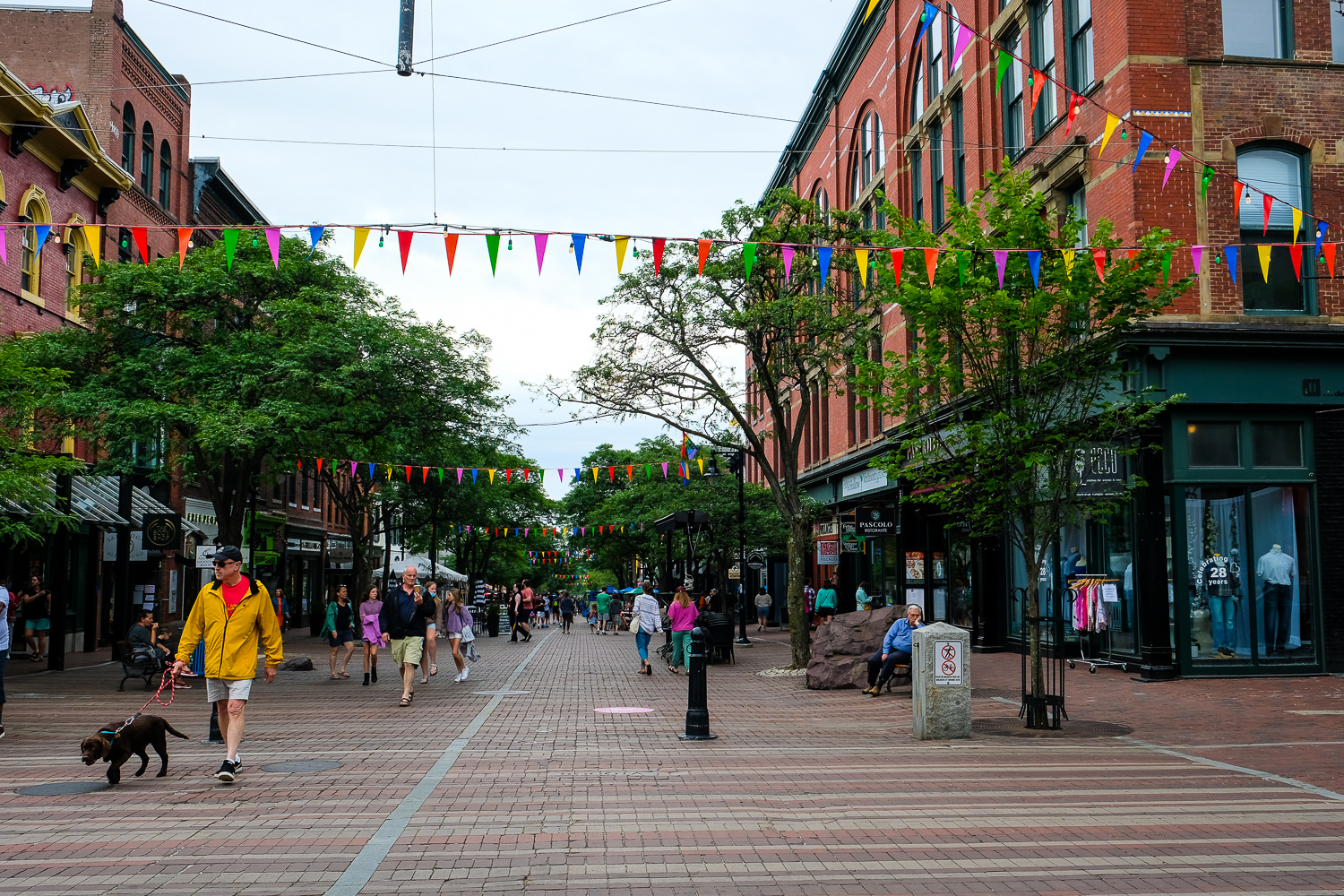 Church Street Marketplace: pedestrian-friendly shopping and dining area in downtown Burlington; we especially enjoyed Phoenix Books and Lake Champlain Chocolates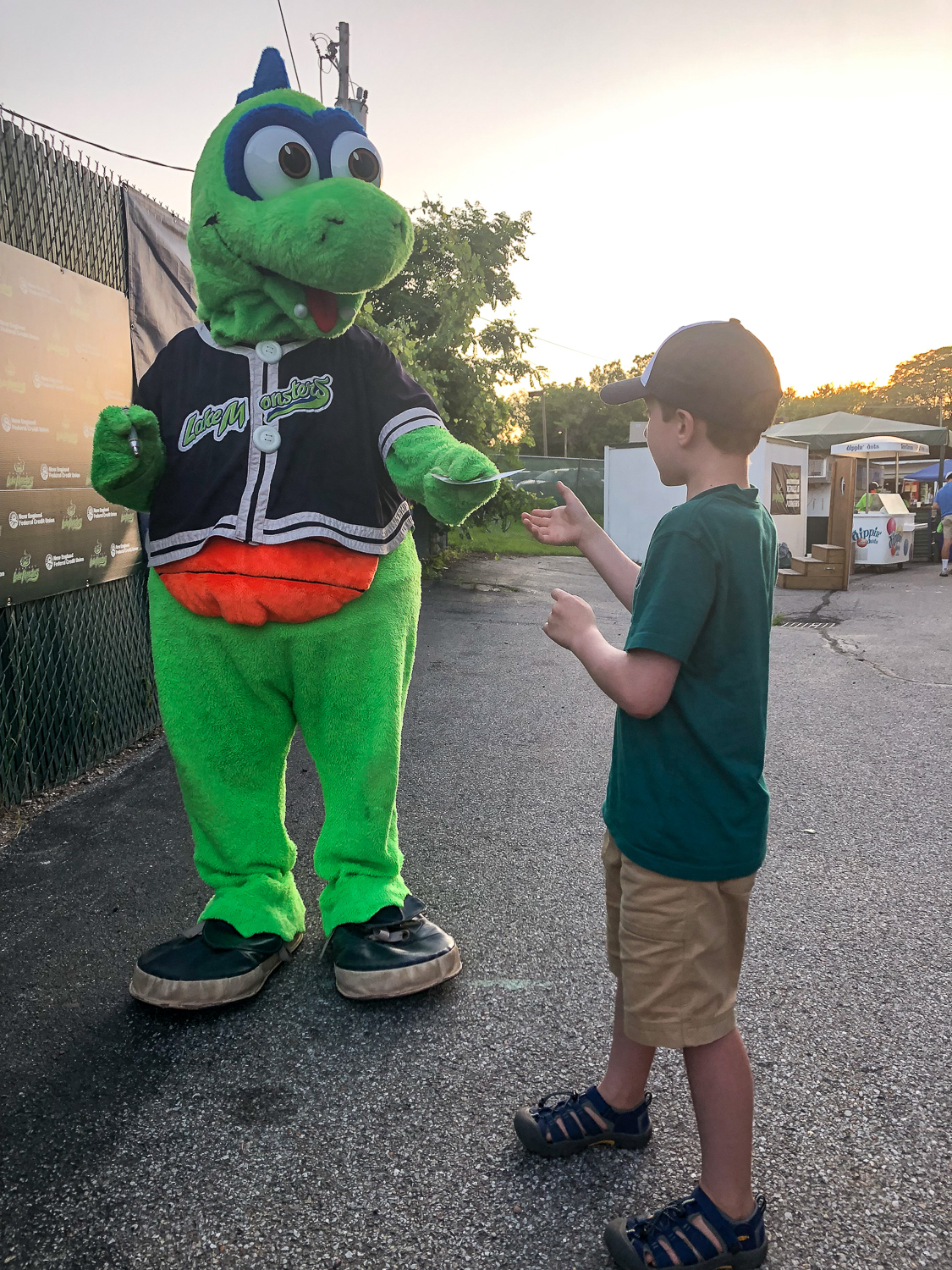 Vermont Lake Monsters: They love Champy, the legendary monster in Lake Champlain, so much in Burlington that they named their collegiate league baseball team after him. We had a great time cheering them on on our last night in Burlington, and our 8-year-old was star-struck getting Champy's autograph.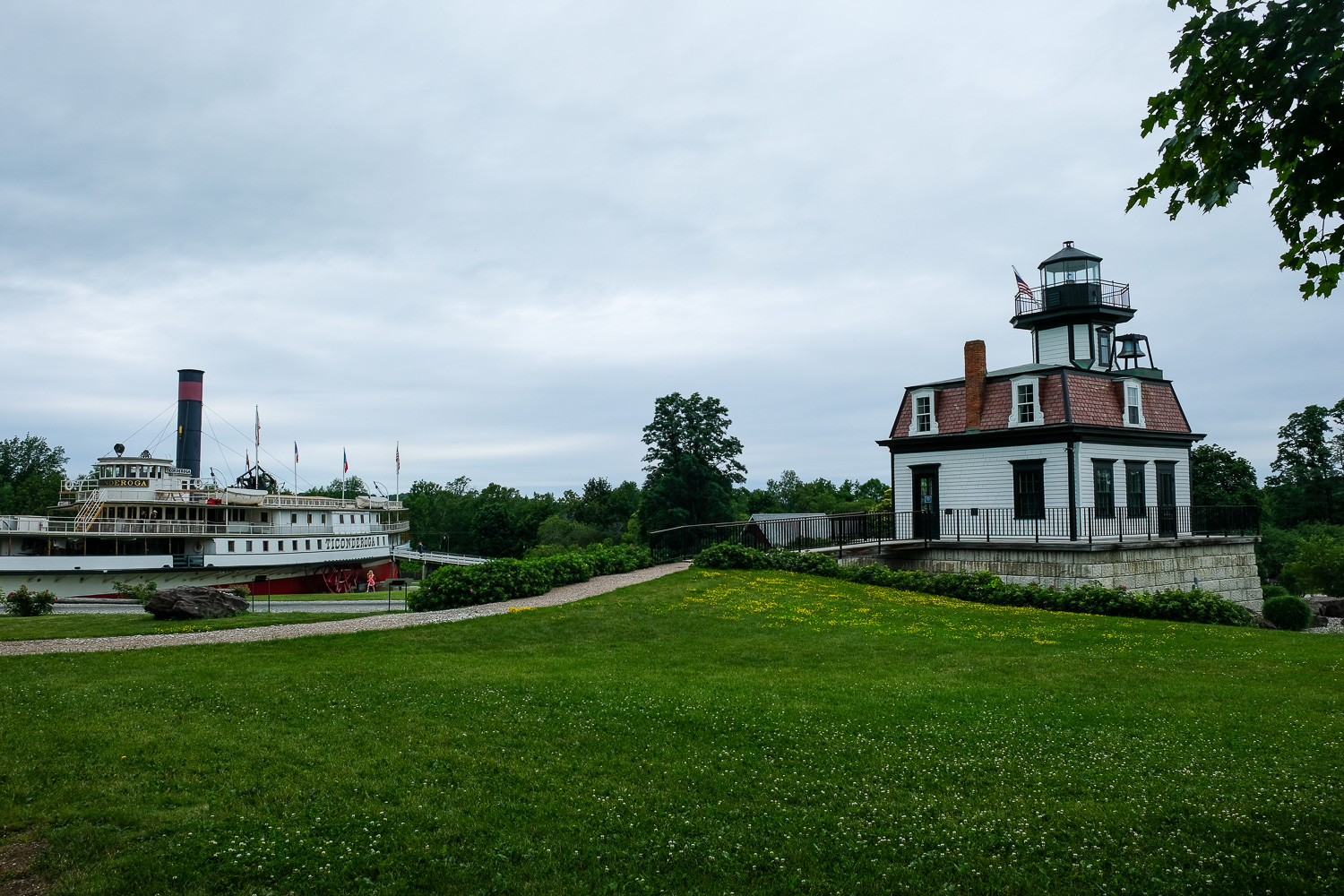 Shelburne Museum: we weren't sure what to expect from the Shelburne Museum (about 20 minutes from Burlington), and it turns out that's because you can expect a little bit of everything. The sprawling compound of historic buildings includes collections of everything from impressionist art to miniature circus figures to old printing presses. Make sure to ride the carousel and to tour the Ticonderoga steamboat (and watch the fascinating video about how they moved it from Lake Champlain to the museum grounds). There was so much to see here that we came back for a second day (admission is good for two consecutive days).
Shelburne Farms: a lot of the regular programming here was canceled this summer because of Covid, but we were still able to meet the farm animals, hike on the beautiful grounds, and buy some delicious cheese at the farm market.  
Where To Eat in Burlington, Vermont
Vermont Pub & Brewery: "Vermont's Original Craft Brewpub" has a great downtown location and is the perfect spot to grab a beer after a bike ride. 
Splash at the Boathouse: tons of outside seating right on the lake and all the seafood dishes you'd expect.
Creemees: if ice cream instead of beer is your post-bike-ride treat of choice, you can pick up some soft serve at this stand right on the bike path next to the lake. 
Thanks to Gretchen for being our guest on The RV Atlas podcast once again!
See You at the Campground!
–Jeremy
Podcast: Play in new window | Download