Today I am so excited to welcome a first time guest correspondent on to the show to give us a terrific campground review of Robert Treman State Park in Ithaca, New York! The RV Atlas crew visited Ithaca about 7 years ago during an amazing two week RV trip across New York State. We didn't stay at Robert Treman State Park during that trip. But we have always wanted to camp there!
On today's episode of the RV Atlas podcast my friend Ellen Dominus Broude is going to take us to Robert Treman State Park. Ithaca is gorgeous! And Ellen brings this campground, the state park, and area to life for our listeners!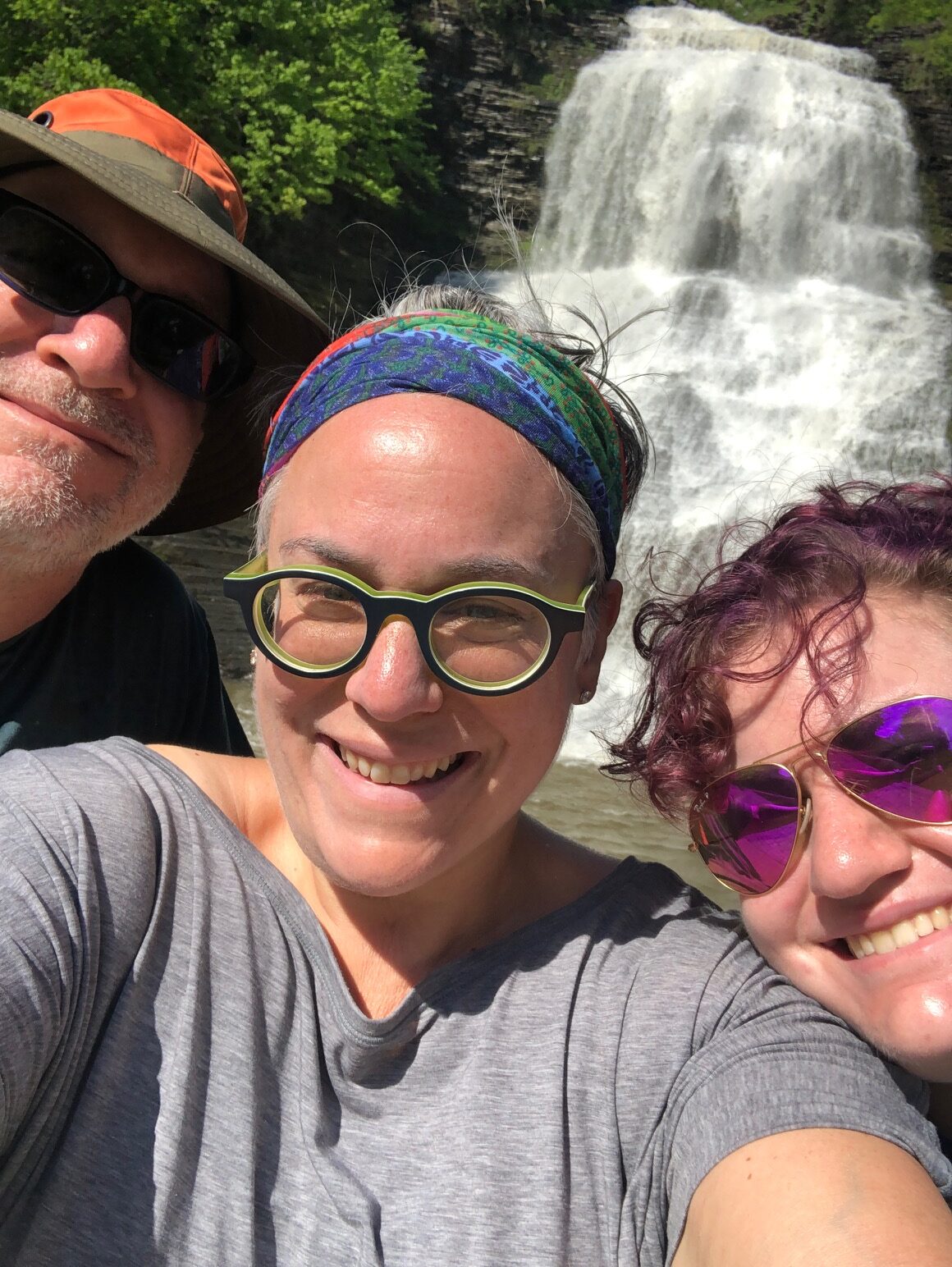 I met Ellen on social media through The RV Atlas group. Like many of you, I sometimes complain about the role that social media plays in our lives. But then I stop and remember just how many awesome people I have met through the RV Atlas facebook group.
Ellen is an amazing person–and I just knew that she would be so much fun to have on the show. Ellen and her husband own an adorable Airstream named Frida. I love following her account @fridatheairstream and I think you will too!
6 Things I Love About My RV
Before I asked Ellen to come on the RV Atlas podcast, I also asked her to join me on my new GO RVing show–"6 Things I Love About My RV." I am so glad she said yes! Check out her episode right below!
To listen to Ellen and Jeremy talk about Robert Treman State Park and all of the best things to do in the Ithaca area–click on the media player at the top of the page. Or subscribe to The RV Atlas wherever you get your favorite podcasts!
See You at the Campground!
–Jeremy
Podcast: Play in new window | Download