Yogi Bear is back in New Jersey! Thankfully he has found a terrific place to set up camp and steal some pic-a-nic baskets. Jellystone Park South Jersey is located in Williamstown, New Jersey, less than an hour away from Philadelphia and Wilmington, Delaware. The park was recently converted to a Jellystone, and there are many great things to come. But we think it is well worth visiting right now. There are so many things for kids to do already, especially if they love swimming. The setting is also surprisingly beautiful. We are thrilled to see a Jellystone Park franchise back in New Jersey, and to see that it is a truly excellent campground that families will return to again and again.
Let's take a look around and see what Jellystone Park South Jersey has to offer its campers!
Living the Lake Life
The central hub of Jellystone Park South Jersey is situated along Crane Lake. Here you will find a super fun Wibit (an inflatable obstacle course) and areas for picnicking, swimming, renting boats, and plenty of room to fish. This is clearly a resort-styled campground, but the area around the lake has the look and feel of a state park. There are plenty of picnic tables and families often set up camp for the day and even grill there while their kids are swimming.
The Wibit (which has multiple slides, a trampoline area, and more) is the star of the show for kids and teenagers, but there is also a nice swimming spot right next to it where adults can do laps, or just relax and keep an eye on their kids. There are two lifeguards in this area making sure that the kids behave, but it is also advisable to keep an eye on your kids while they play here.
The Wibit at Jellystone Park South Jersey is clearly a big hit and a real differentiator. We can't think of any other campgrounds in New Jersey that have one. There is no additional charge for using the Wibit at this campground.
Fishing is also a popular activity at this Jellystone, and kids and families were set up around the lake casting their lines. The entire atmosphere around the lake was chill and relaxing and filled with great summer vibes. There is also plenty of room to spread out and the overarching design seems to handle a crowd really well.
Yogi Bear's Jellystone Park Camp-Resorts is a sponsor of The RV Atlas podcast. To listen to our complete review of Jellystone Park South Jersey, please click on the media player above. Or subscribe to The RV Atlas wherever you get your shows.
Camp Store and Snack Stand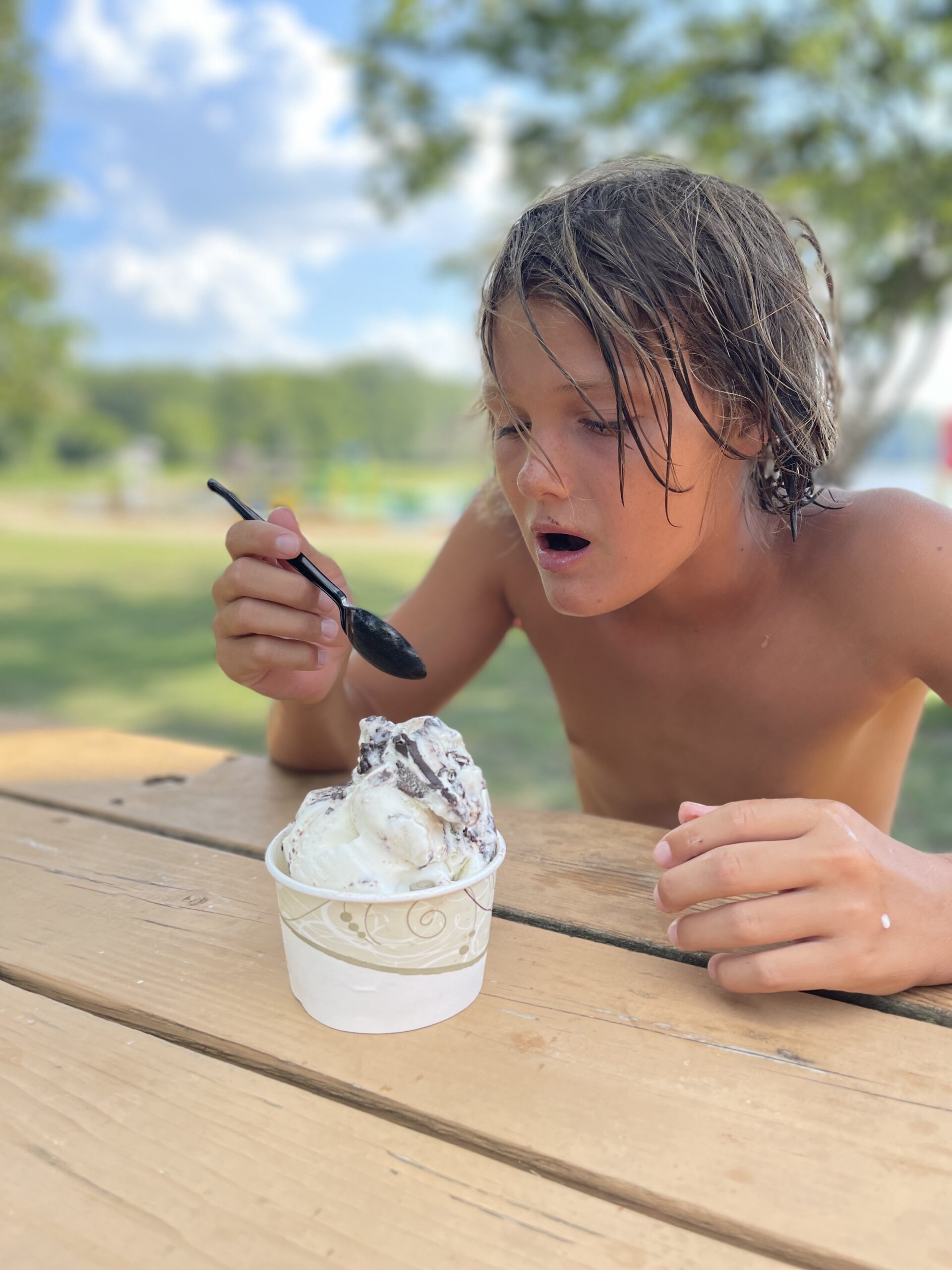 The well stocked camp store and snack stand (with walk up window) are right near the Wibit area. Families that are not grilling or eating their own prepared food can get burgers, dogs, chicken fingers, and more. The food is good and fairly priced. The service was also fast and friendly. Hand scooped ice cream is available here, and they dish up a variety of flavors with generous portion sizes.  It is a perfect set up for a day of fun in and around the water. Once you set up camp for the day in this spot by the lake there is really no reason to leave. You can easily spend the better part of a day right there.
A wide variety of Jellystone merch is available in the camp store. So are essentials like milk, eggs, and butter–just in case you forget something. They also stock a small selection of RV parts and things like band-aids, neosperene, and aspirin. Overall, it is a very cute little camp store. Make sure you grab a fun family souvenir before you leave.
Two Pools are Better Than One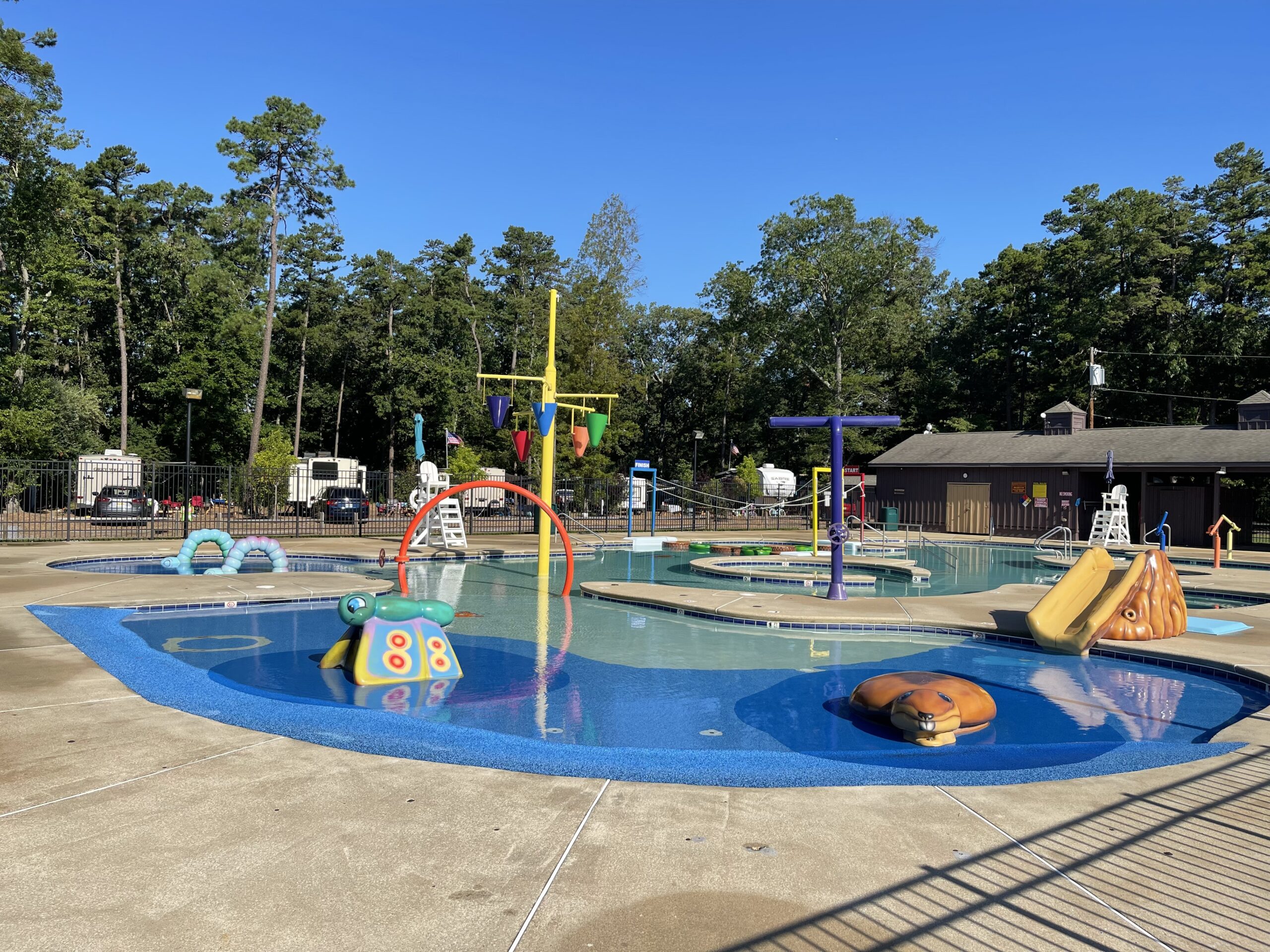 Jellystone Park South Jersey also has two pools. The more relaxing adult-centric pool is located right alongside the lake. This area tends to get a nice breeze, even on the hottest of days. Kids are allowed in this pool, but it definitely serves as a nice spot for adults to hang out and talk or just cool off and read a book. At the time of this writing, this pool does not have pool chairs of any kind. You have to bring your own. We have mixed feelings about this policy, but suspect that it will change as the park fully integrates the Jellystone brand.
The second pool is great for kids. There are fun obstacles and splash pad features, and there is even a whirlpool area where you have to make the whirlpool yourself by swimming around in a circle. Kids (and even whole families) were having loads of fun spinning around in a vortex of their own creation! This is also a "bring your own chair" pool. So don't forget if you plan on spending some time here. Between the lake and the two pools this is a really terrific campground for swimming. it is possibly the best campground for swimming in all of New Jersey. So bring a towel, a lawn chair, and some suntan lotion and plan on staying for a while!
Exceptional RV Sites
The vast majority of the RV sites are at Jellystone Park South Jersey are very good. The lakefront sites are awesome–if you can get one. There are not that many of them, and they are in high demand. The lakefront sites, and the sites throughout the campground, are spacious and shady. When choosing a site, consider how close, or how far, you want to be away from the fun and activity around the lake. Pricing for RV sites is dynamic, and changes based on supply and demand. The prices are definitely on the higher end of the spectrum. But there is much included with your site fee. As mentioned, the Wibit is available to all campers at no additional cost. Factor in the extra "free" entertainment when evaluating the campsite fees.
Organized Activities and Recreation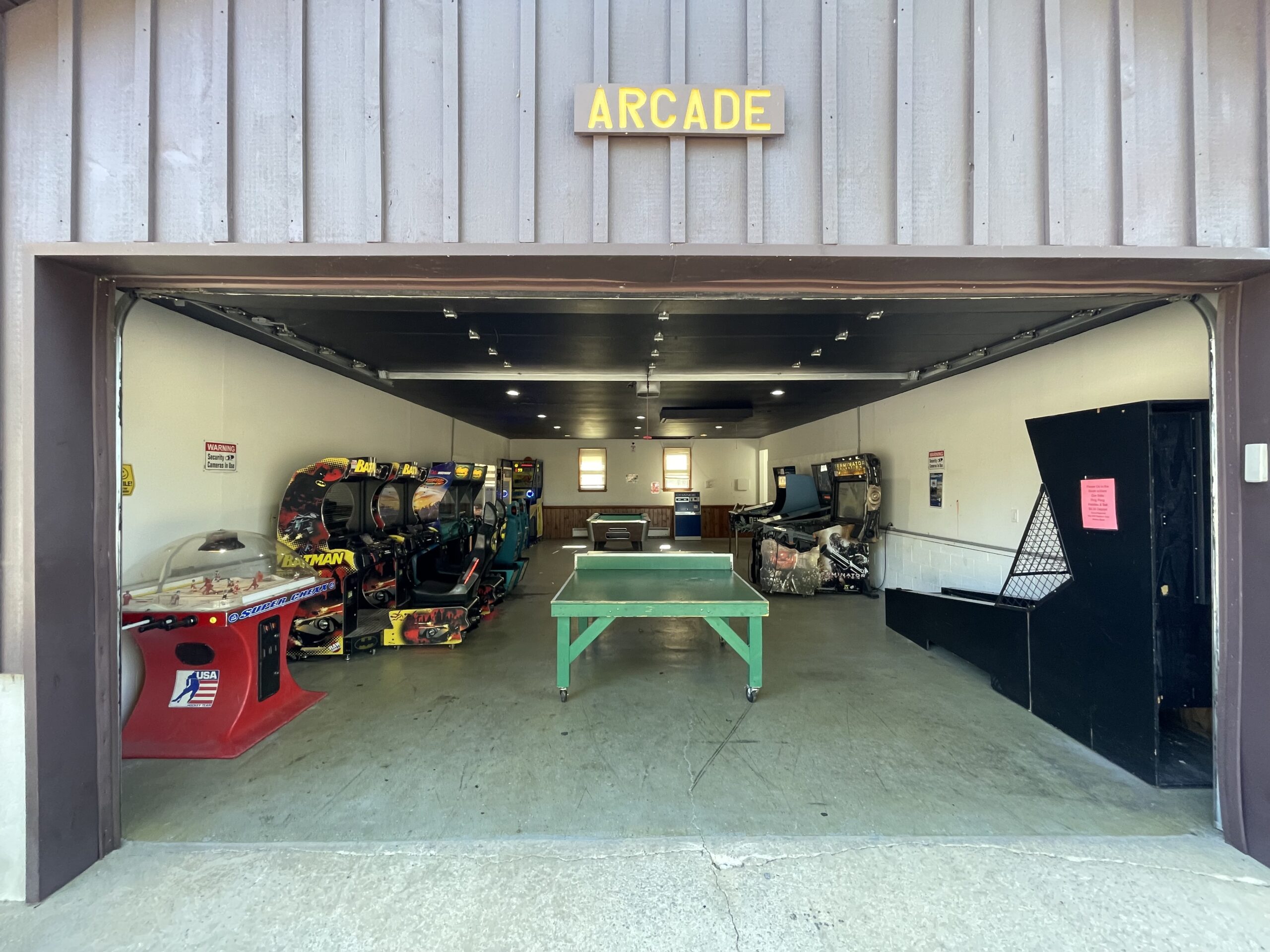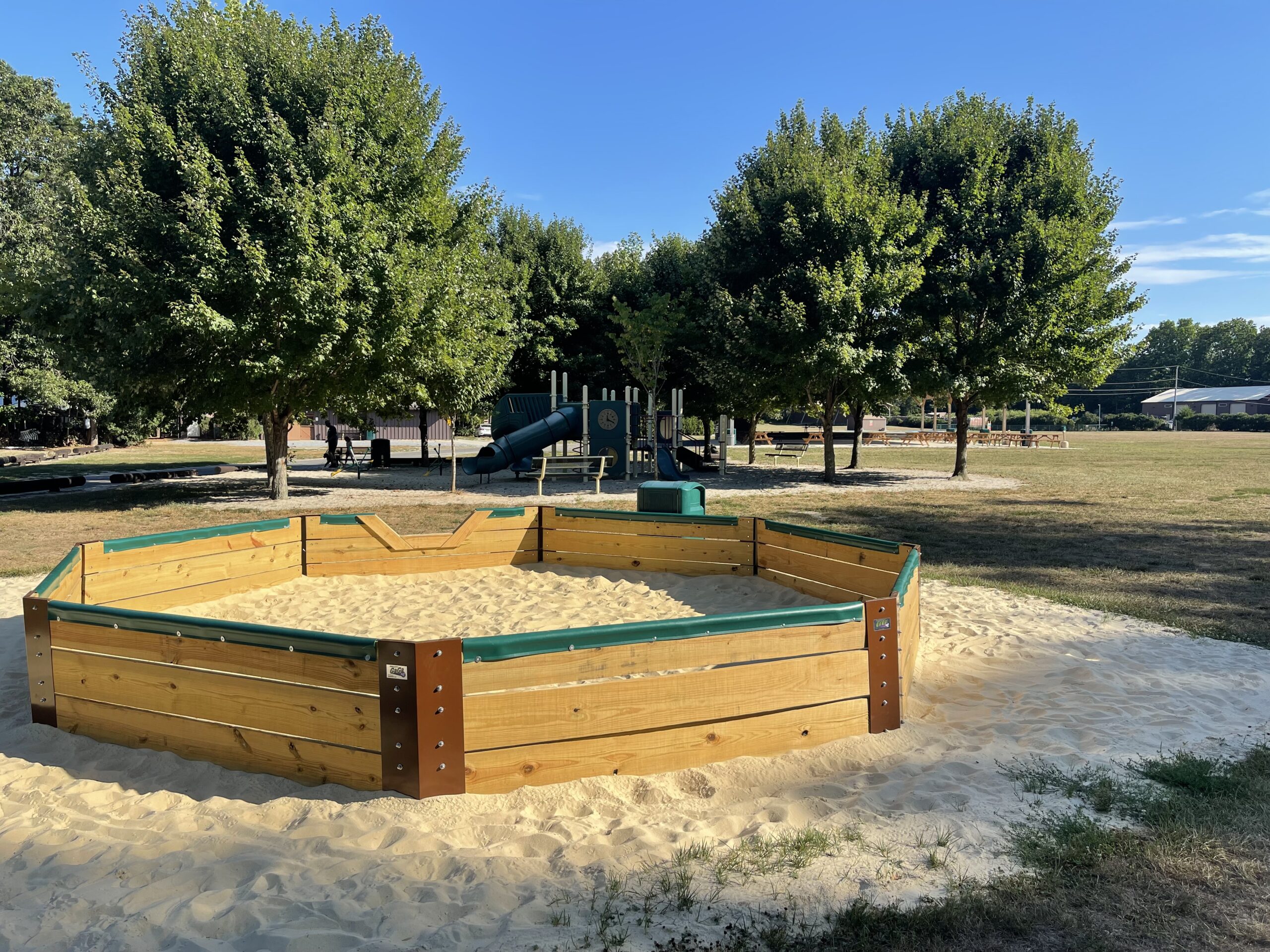 The pools and the lake may be the stars of the show at Jellystone Park South Jersey. But the campground offers up much more. There is a separate field with a playground and games like Ga Ga Ball in a totally separate part of the park. This area is tucked away from the busy lake area, but is also a nice spot for campers with young kids. If your kids still spend time on the playground, or if they love Ga Ga Ball, then consider booking a site in this area. The sites that ring the field are also spacious and shady.
There is a nice arcade for rainy days, and there is a robust list of activities that you will receive upon checking in. Your kids will certainly not get bored at Jellystone Park South Jersey–or at any Jellystone for that matter. This system of campgrounds is well-known for providing great attractions and amenities for families at locations across the country.
What's Coming Next?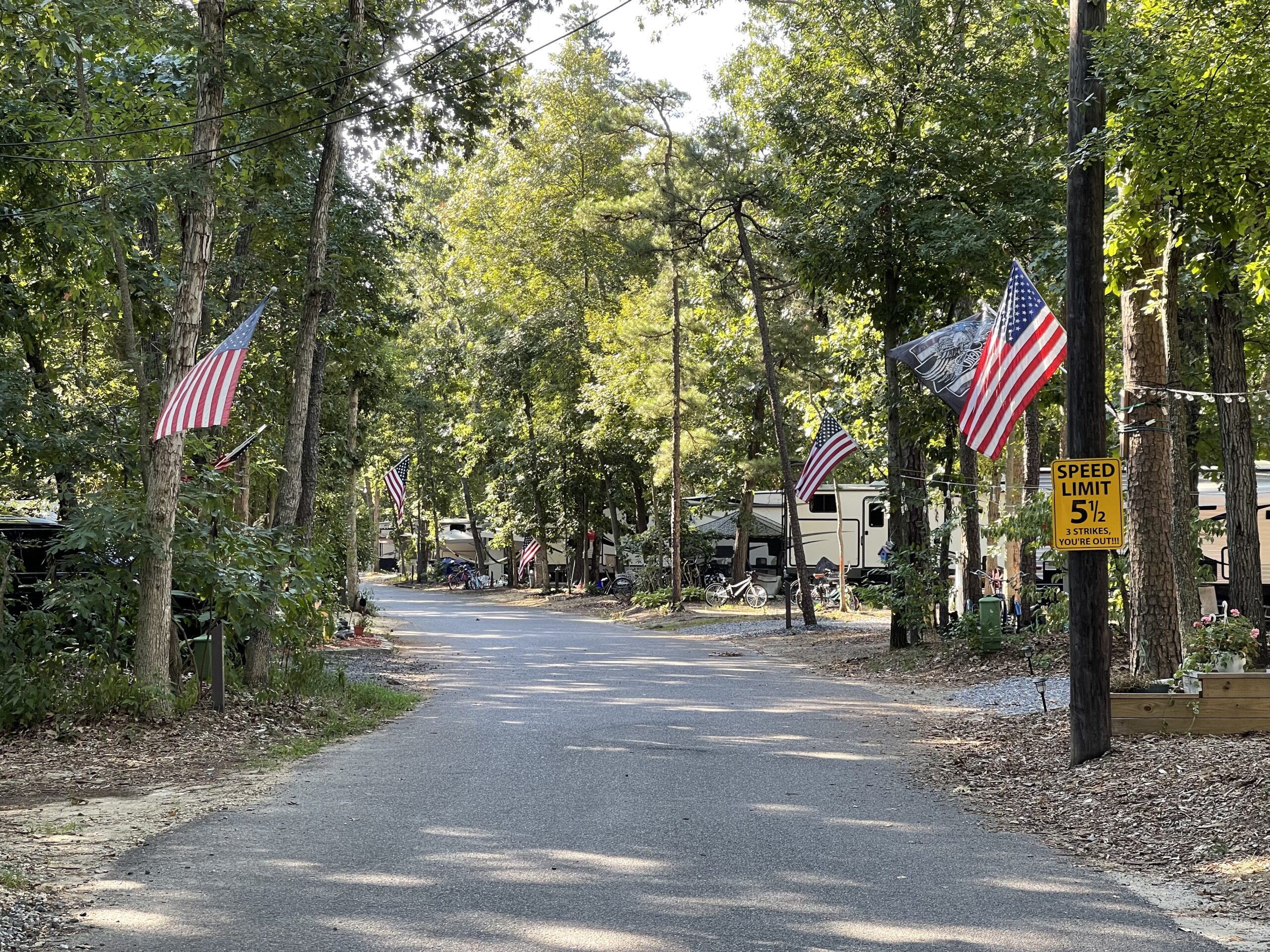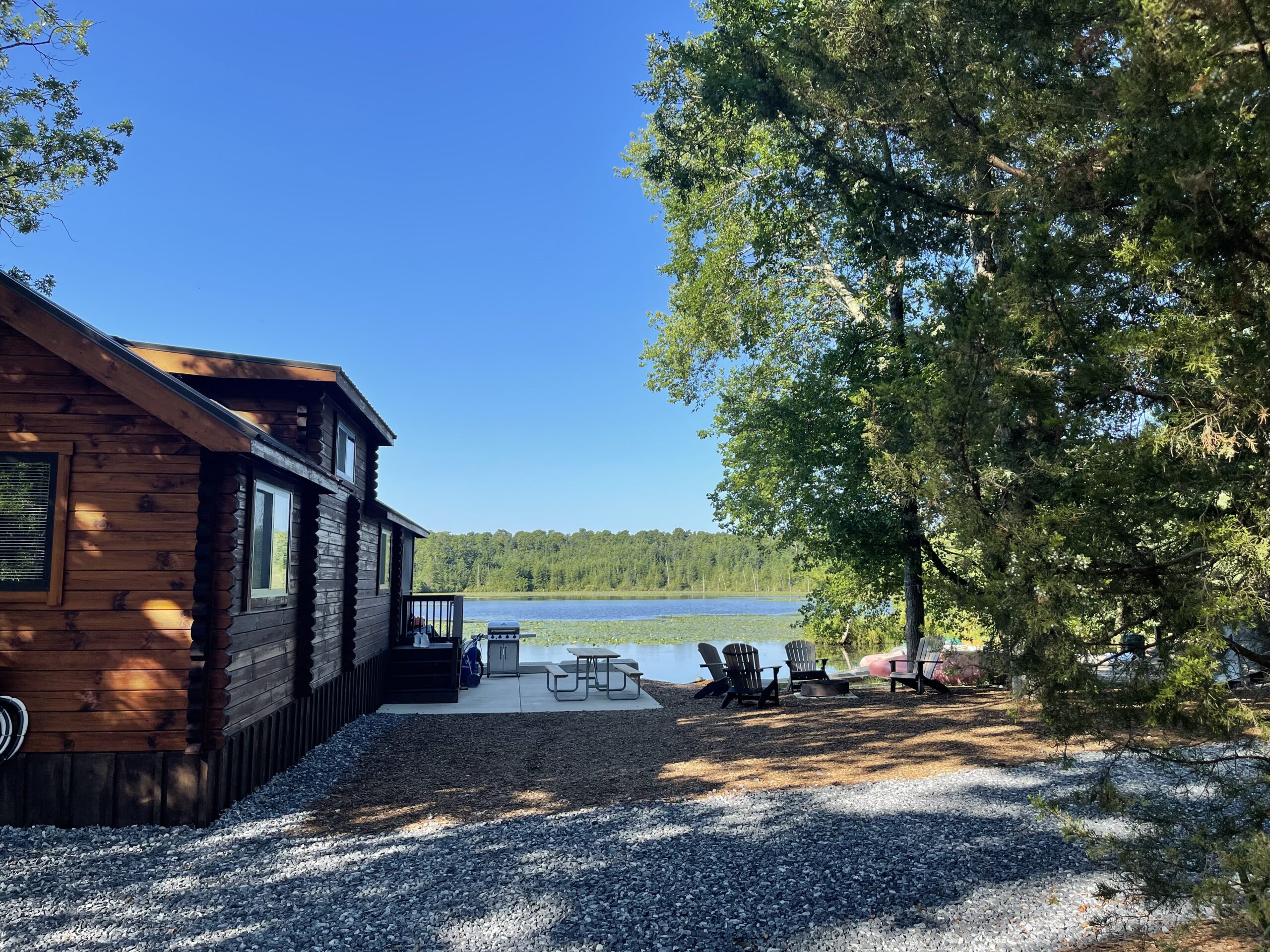 Jellystone Park South Jersey is already a great option for a family camping trip. And the owners are planning on making lots of exciting additions for 2023. There are more cabins on the way, and they are adding laser tag and other family-friendly attractions. We can't wait to see what is in store for this campground. Hopefully we can make a return trip next summer!
For additional tips for visiting Yogi Bear's Jellystone Park Camp-Resorts, Please Watch the Short Video Below!
Podcast: Play in new window | Download