Where are the best fall camping destinations in the country? We asked our friends at Campspot to come on The RV Atlas podcast this week and share their top picks. They came up with an eclectic list of the 10 best fall camping destinations in the country. To listen to our interview with Erin Stender from Campspot, click on the media player above. Or subscribe to The RV Atlas wherever you get your shows.
Summer and fall are often cited as the two best seasons for camping. In many parts of the country, campgrounds shut down in early winter. RV's also get winterized for the season. And while winter has its passionate devotees, few would claim it as the best season for camping. Spring can be lovely in many parts of the country. But sometimes winter hangs on for too long. Pools are not always open, and swimming in a lake or the ocean is only possible in the warmest locales. For many RV owners, spring camping is exciting–but because of what comes next!
For most campers in most locations summer and fall camping are clearly the best. We have had many lively debates around the campfire about which season offers the most magnificent camping experience.  Summer may be better for long family vacations and endless opportunities for swimming, but fall is more temperate, with warm days and cool nights in many locations across the country. Fall is the perfect time for hiking, camp cooking, and for crackling campfires shared with family and friends. Here at The RV Atlas, we have always argued that when it comes to camping–fall is the best!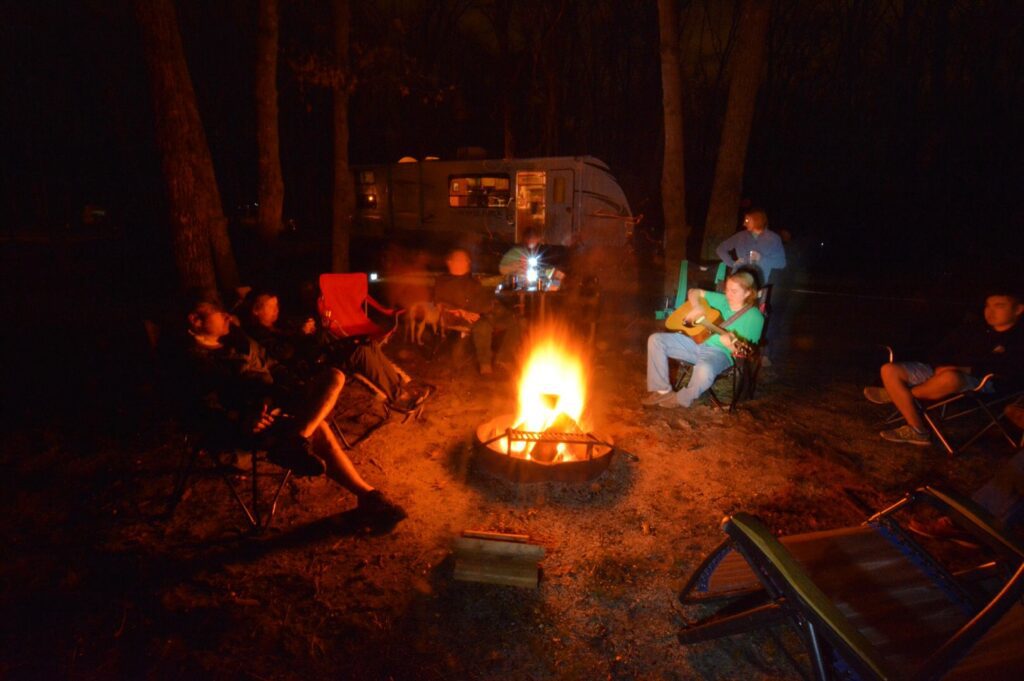 Are you looking for great places to camp this fall? Then check out Campspot's 10 best fall camping destinations by clicking right here. Their list includes campgrounds and locations across the country that are often overlooked as great fall camping spots. Places like Santa Claus, Indiana, San Dimas, California, and Jekyll Island, Georgia.
For many people fall camping means chasing foliage in New England or bust. But Campspot's list will inspire you to look at campgrounds near Big Bend National Park, and Shenandoah National Park, and so many more. We hope that you find at least one great campground to add to your bucket list for this fall. We know that you may be hanging on to every last second of summer just like we are. But maybe it is time to embrace the fall, and to embrace fall camping.
We know that we will be embracing fall camping in 2022, just like we have for the past decade. But we might try to squeeze in one more summer camping trip first. Because we know that summer will end in the blink of an eye. Just like it always does.
Podcast: Play in new window | Download