Matching the right sized truck to the right trailer is one of the most important aspects of buying a trailer. The Good Sam Guide to Towing is the quintessential resource for helping you make a proper match. Most importantly, it's free and available right online.
And yet, in our many years of doing RV-related content, we have never talked about this amazing resource on our blog or on our podcast. Today, we are fixing that.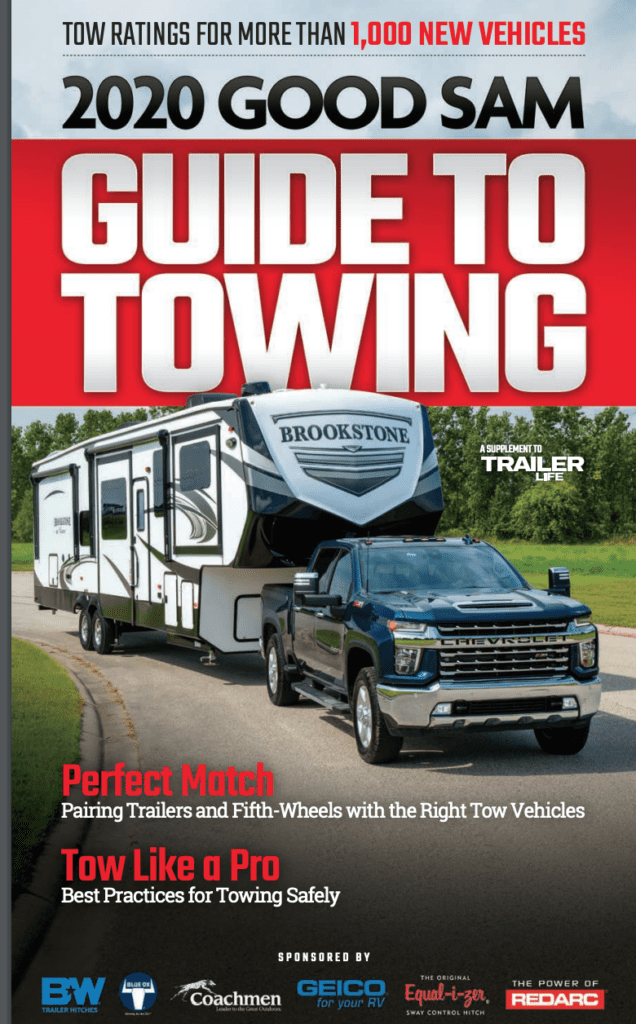 Maybe you're dreaming about a new truck, a new trailer, or both. Now might be the perfect time for research or for purchasing. Even if the dealerships are generally closed, you may still be able to talk to a salesperson. Also, the extra low interest rates and great sale pricing at dealerships could help you make your dream a reality.
To hear more about the reasons we love the Good Sam Guide to Towing, click play on the media player above or search for The RV Atlas wherever you find your favorite podcasts.
Find the Exact Rating for Every Single Tow Vehicle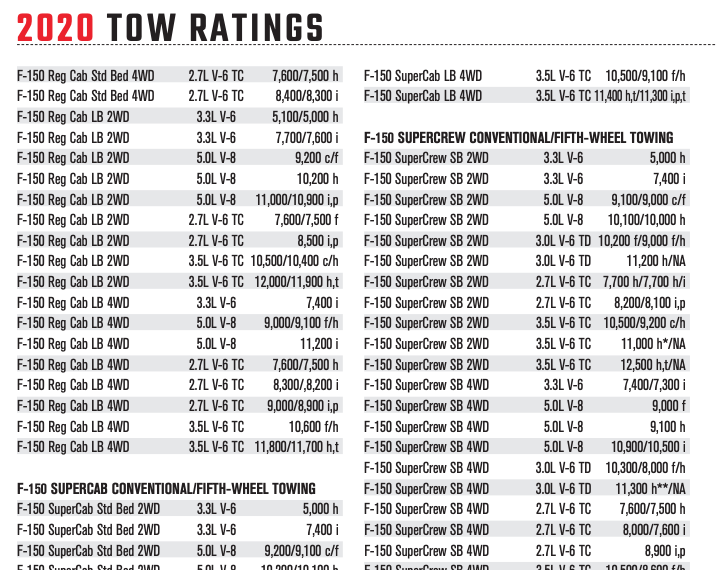 The Good Sam Guide to Towing breaks down every aspect of each tow vehicle that affects the tow rating, making it possible to find the exact rating for the tow vehicle you have or are considering.
We cannot emphasize this enough: Not all F-150s (or Tundras or Silverados, etc.) are made the same. You'll find a huge difference in tow capacity based on the configuration. Ford F-150s may tow anywhere from 5,000 pounds to 13,000 pounds, which is a huge difference.
Tow ratings are affected by elements such as the axle rations, the cab type, whether it is 2-wheel or 4-wheel drive, and etc. The Good Sam Guide to Towing breaks each make and model down with these various options.
Get Clear Information about Single and Dual Rear Wheels
The Good Sam Guide to Towing doesn't take a position on any of the issues that lead to debates; instead, it presents clear information to help you decide which works well for you. Deciding between a single and a dual rear wheel tow vehicle can be very tricky, and the Good Sam Guide to Towing gives a solid explanation of the pros and cons of each.
When newbie RVers ask for advice, they sometimes get led astray by experienced RVers who treat their own preferences as absolute laws. "Never tow with anything that not a dually!" might be fine advice for a person looking to haul a massive trailer, but it's silly advice for someone planning to buy a teardrop. Luckily, the Good Sam Guide to Towing gives you the facts you need to get the right fit for your situation. It's thoughtful and based on decades of experience.
Demystify Tow Equipment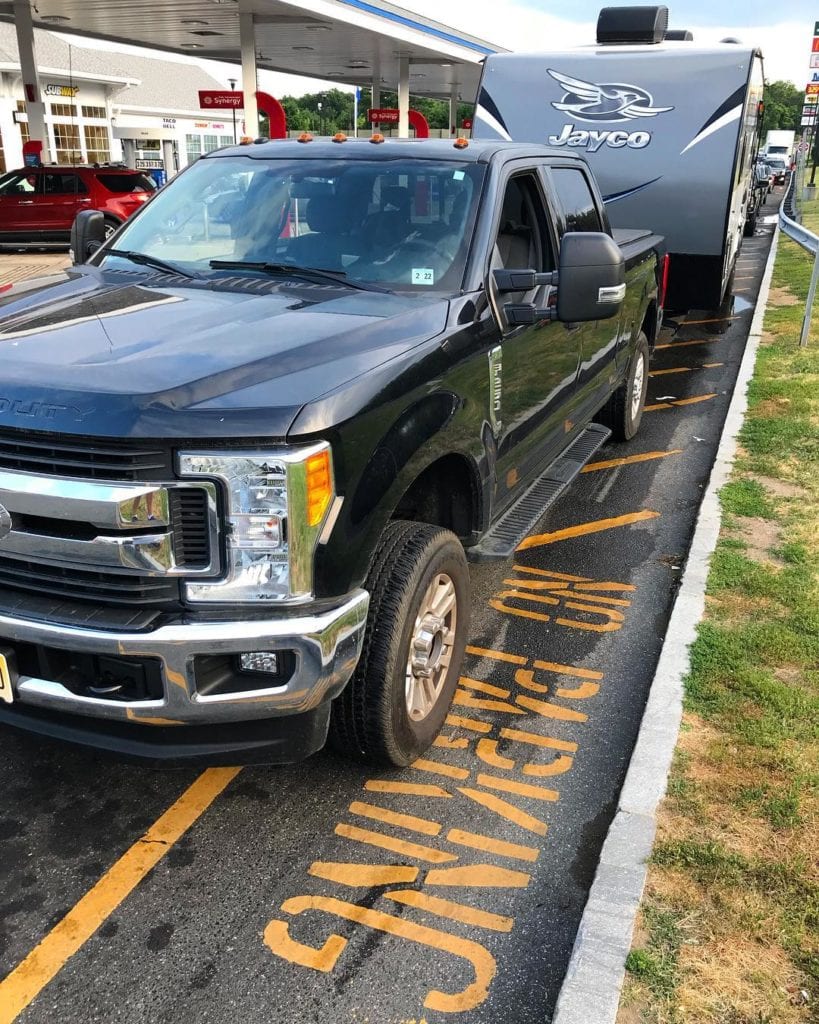 Hitch receivers…sway bars…brake controllers…weight distribution hitches. If this sounds like a foreign language to you, you need to read the article about tow equipment in the 2020 Good Sam Guide to Towing. All of these items are critical to understand in order to safely tow, but they can be intimidating for new RVers.
The Good Sam Guide to Towing breaks all of these items down and explains when and why you'd need each. Research these things before you go into to buy your trailer. That way, you'll know what you need and can estimate the costs.
Without understanding these things, chances are, you'll find yourself in a dealership with a salesperson telling you you need $1000 worth of equipment. You might think they are taking advantage of you when they truly are just helping to make sure you are able to safely tow your trailer home. Understand your options ahead of the purchase.
Learn Best Towing Practices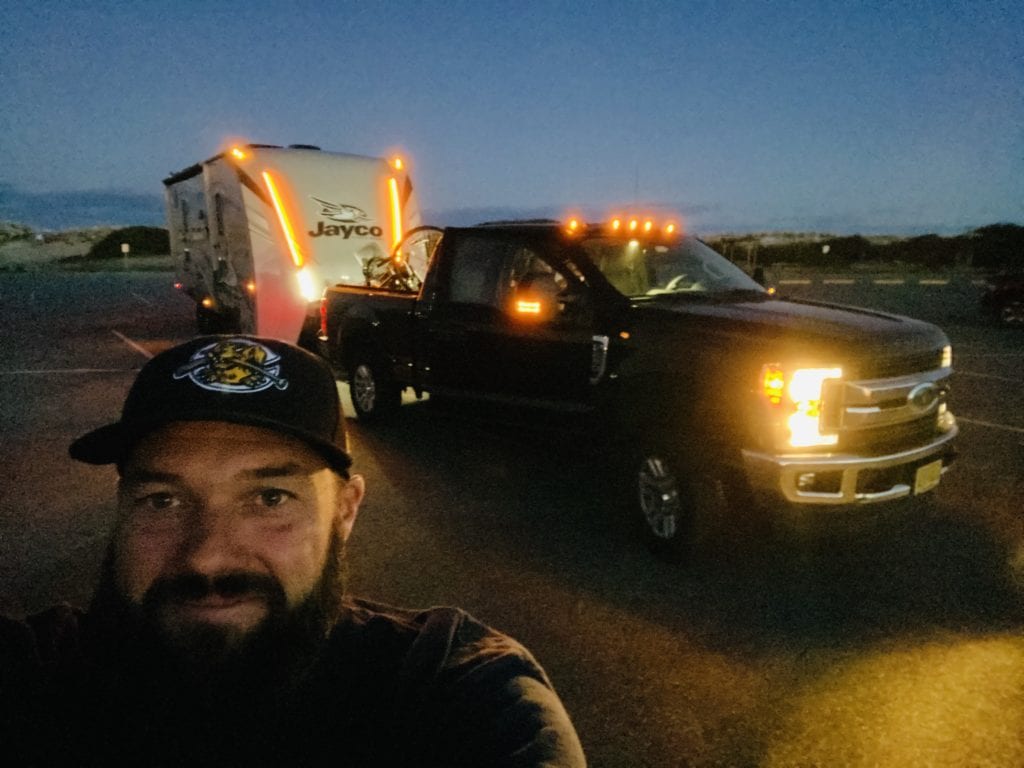 Experienced RVers might leave you feeling foolish if you ask questions about how to tow, acting as though "everyone knows" this or that. We know that not everyone knows this or that, especially not when they are first learning. The Good Sam Guide to Towing has a great article that breaks down the best practices for safely towing a trailer.
The guide addresses safety, set up, turning, backing in, and more! This brief overview can help you gain confidence before you hit the road with a trailer in tow!
Understand Fifth Wheel Hitching and Towing Basics
People who are considering getting a fifth wheel trailer hitch will get conflicting information about which is the best. It makes it so hard to decide! Luckily, the people who write the articles for the Good Sam Guide to Towing have actual experience with multiple brands, and the authors can walk you through the differences and similarities.
If you're buying your first fifth wheel, there's so much to learn. It's a little more complicated that towing a basic trailer. Here again, the Good Sam Guide to Towing breaks all of this down, helping you learn how to prep and equip your tow vehicle.
For more about towing, check out this great interview we did with Mark Polk from RV Education 101 about matching trucks to trailers. Walter Cannon's RV Safety website is another great place to spend some time soaking up all of the information you need.
We hope the Good Sam Guide to Towing is a great foundation for everything you want and need to learn before hitting the road!
See You at the Campground,
Stephanie + Jeremy
Podcast: Play in new window | Download