Online Junior Ranger programs are a great way for your kids to explore our national treasures and our natural wonders, all while learning a little science and history along the way.
Have some extra time at home with the kids right now? Yeah, we are living that life right now, too. You may or may not be looking for extra activities to engage the kids. Yeah, we feel that, too. You may be working from home after suddenly becoming your children's primary teacher while trying to keep everyone happy and healthy. It's a lot of spinning plates. So, this is by no means a push to give you one more plate to spin.
However, if you ARE looking for opportunities for new ways to explore the world from home, these Junior Ranger programs are really great! There are a lot of kids who do enjoy engaging in these kinds of independent, structured activities. And, there are a lot of parents who need to turn the kids over to a challenge to buy some time for a conference call or an intense work session.
If this seems appealing for your family and your current situation, go for it! Also, we know this list will live on long after the quarantine days, and it will be a great list for all of the aspiring park rangers in your life. These programs are great for pre-learning before a trip or to complement a trip to our national parks.
Online Junior Ranger Programs
Many National Park Service sites do offer downloadable digital copies of their Junior Ranger booklets. Also, there used to be a Web Ranger program, but the technology went out of date for that. However, you might still find remnants of this on some sites.
Many sites previously offered the opportunity to mail in Junior Ranger booklets in order to receive the badges in the mail. That is not the case right now, as many visitor centers are closed. You will often find printable certificates instead. And, perhaps, they will still give you a badge once things reopen, so hang on to those completed booklets.
Instead of looking at specific national parks, we are sharing with you some of the thematic online Junior Ranger programs. We only picked programs that had downloadable books that are ready to go.
To hear more about these online Junior Ranger programs, click play on the media player above or look for The RV Atlas wherever you find your favorite podcasts.
Spaceflight Explorer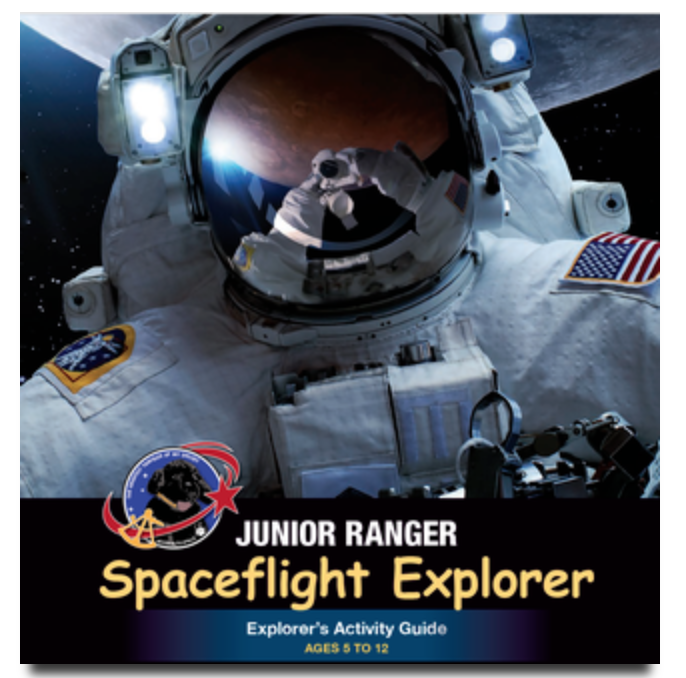 Have an aspiring astronaut in your life or a child who is fascinating by space? NASA offers the Spaceflight Explorer program. The 12-page activity guide has topics related to outer space, national parks, NASA, and more. The recommended age range is from 5-12 years old.
Junior Archaeologist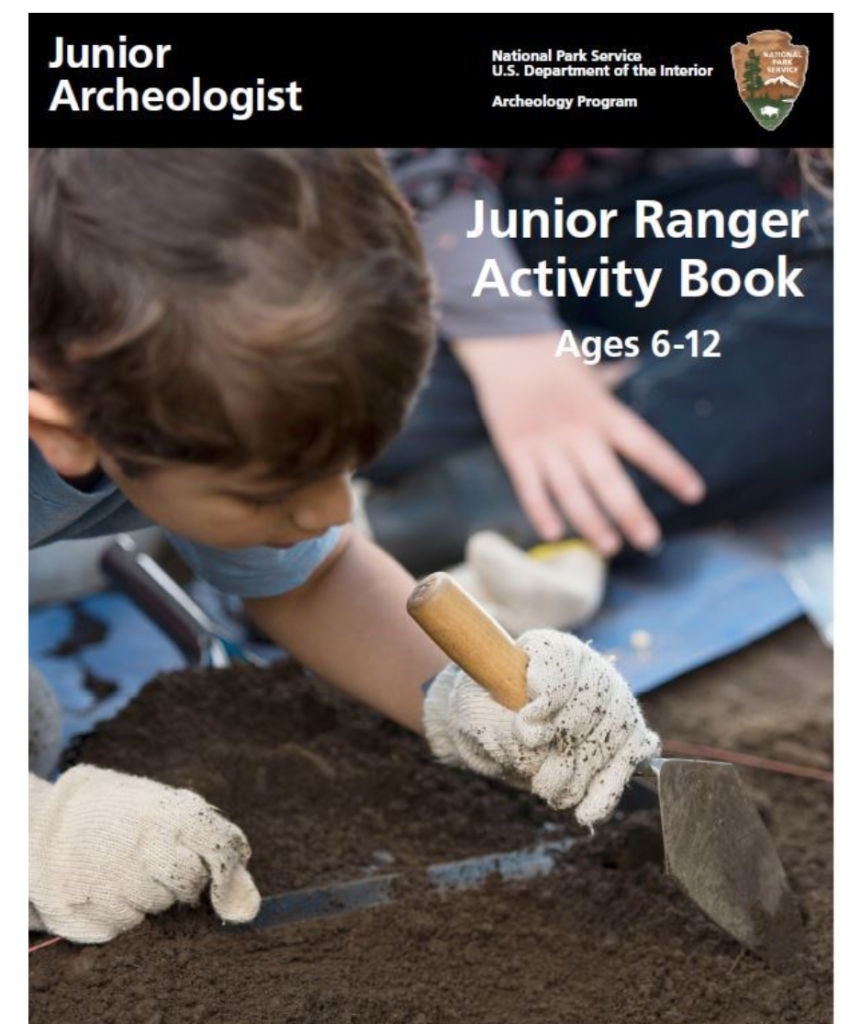 The Junior Archeologist program offers a 47-page guide aimed at ages 5-12, with activities ranging from very simple to pretty complex. We love that it digs into the ethics of archeology. This sets a great foundation for your students' future historical studies.
Junior Paleontologist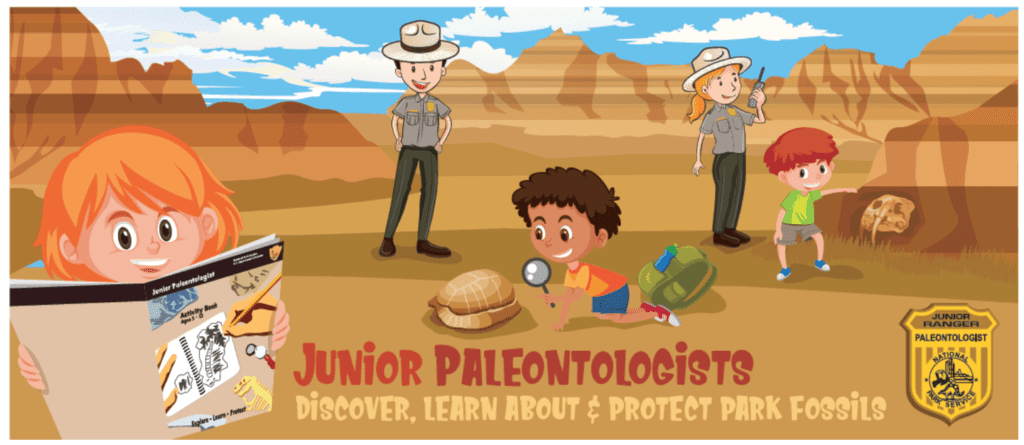 Lots of kids go through a stage where they are just obsessed with dinosaurs. If that fits your kids, be sure to check out the Junior Paleontologist program. This activity guide talks about the methods and tools scientists use, which you can build on to apply to more projects that kids can do in their own yards. Plus, you can easily connect to past or future travels. Dig in!
Historic Preservation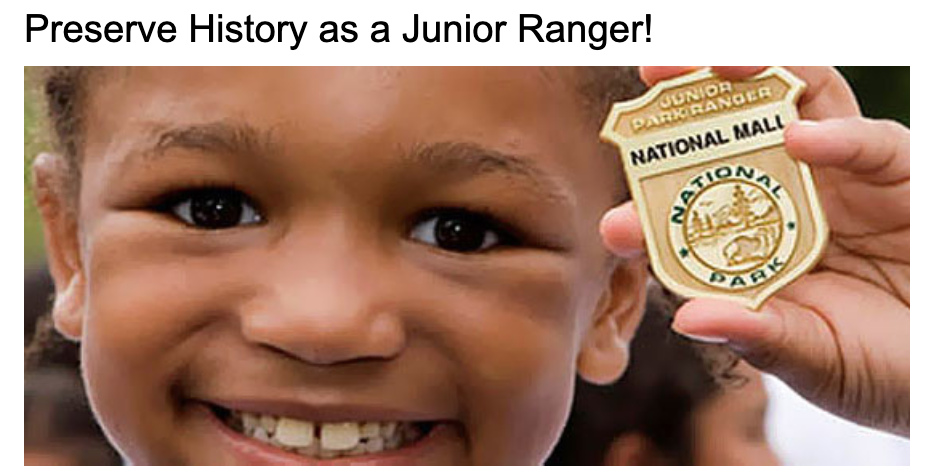 If your kids are really into history, the Historic Preservation Junior Ranger program might appeal to them. The 24-page easy-to-print activity booklet is recommended for ages 7 and up and covers national park sites from a wide range of eras. This will give your kids an appreciation for the importance of preserving our nation's historic sites.
Junior Cave Scientist Program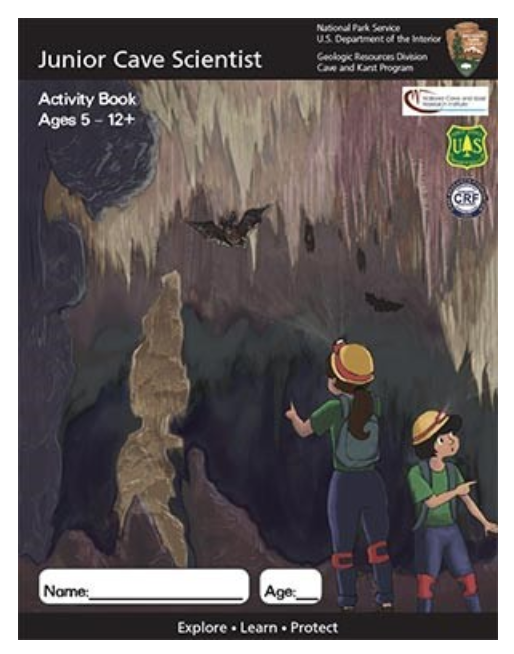 Perhaps you've visited some caves with your kids or have some on your bucket list. If so, the Junior Cave Scientist Program would be fun. The 24-page activity booklet is recommended for ages 5-12 and covers cave etiquette, wildlife, types of caves, preservation, and more.
Junior Ranger Night Explorers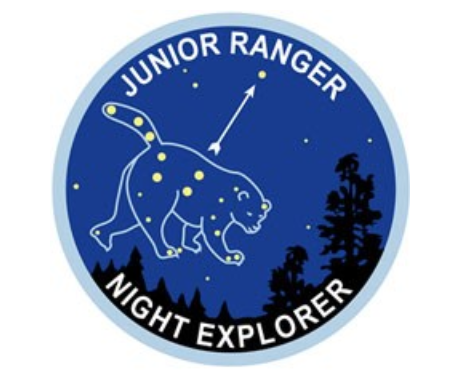 You might find yourself spending some extra moments staring up at the stars these days. Even if nothing else is open, the night sky is always there. If you have a child interested in astronomy, check out the Junior Ranger Night Explorers program. This 20-page activity booklet has items you can explore right from your backyard.
We hope these activities are something you can enjoy with your family (but no pressure if this just isn't your thing!). If you do check them out, drop us a note in our RV Atlas Facebook group. If you cannot explore our parks in person, exploring them virtually is always an option in the meantime!
See You at the Campground,
Jeremy + Stephanie
Podcast: Play in new window | Download