Have you ever thought about renting an RV but found yourself a little nervous before booking your trip? While many of us are familiar with renting cars, renting an RV may seem like a more stressful experience. But it doesn't have to be. While it may have a few more steps than renting a car it can definitely be a smooth and enjoyable process. RVshare is an RV rental marketplace that has tons of resources to make renting an RV easy and fun. 
Whether you want to rent an RV to go on an epic road trip with friends, try an RV before you buy one, rent something cool for a wedding or a party, or just go tailgating at a big game for a single day–RVshare may have the perfect rental for you.
Here are 15 tips to help you get the most out of an RVshare rental. The road ahead is filled with fun and adventure and we know that you will love renting an RV–especially if you are well prepared for the experience.
This post is sponsored by RVshare. Our opinions about renting RV's from RVshare are entirely our own and based on our own experiences.
1) RVshare Offers Newbie Renter Resources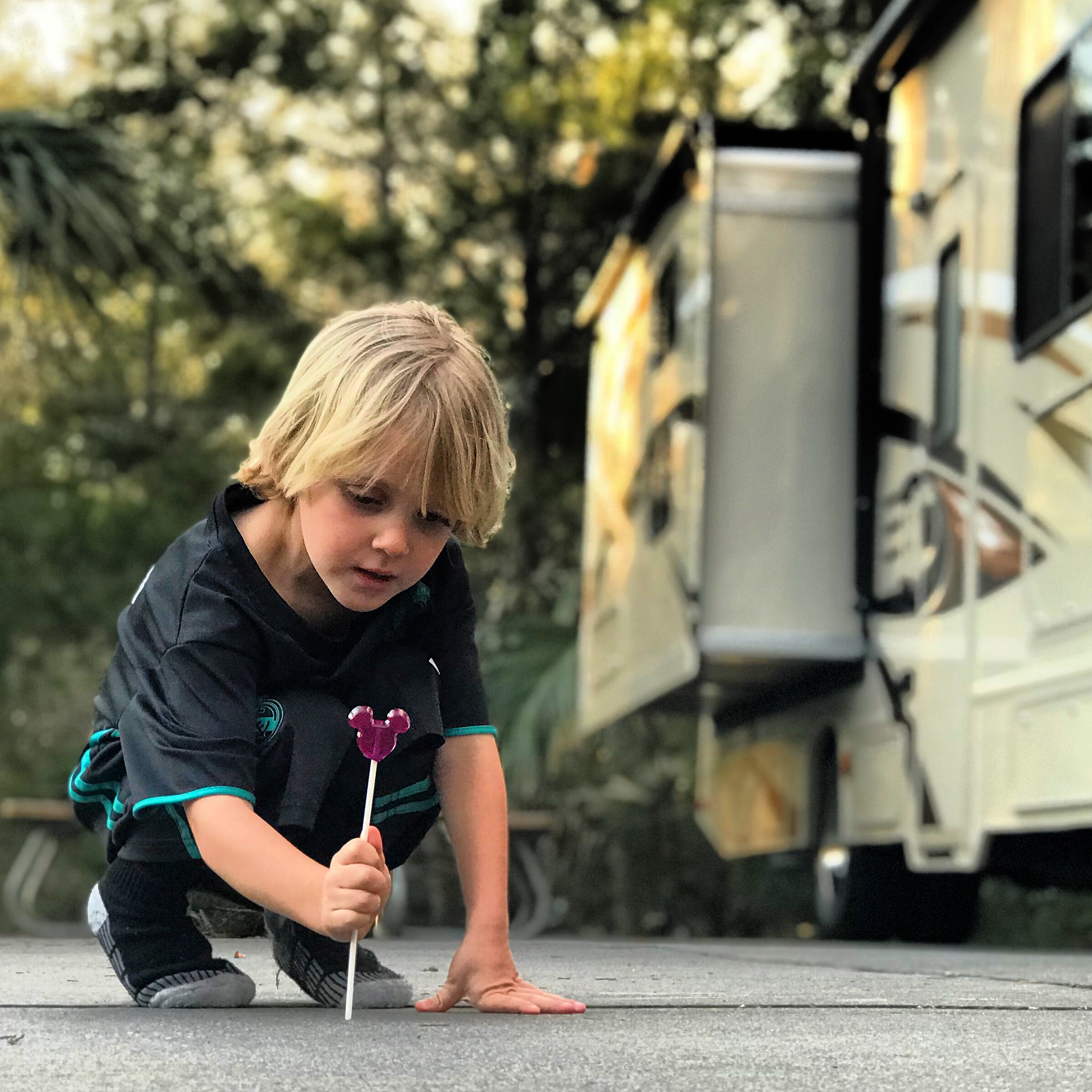 If you are totally new to RVing and are afraid you won't understand the electrical and water systems or how to operate any aspect of your rig, don't worry, RVshare offers the Newbie Renter Tips Archive. You'll find helpful information for every step of the process, starting with deciding which RV to rent all the way through the return of your rig. This blog section even has assistance for those bigger uh-oh moments, like what to do if your kid accidentally destroys the microwave or if your family experiences a breakdown on the side of the highway. These types of events don't happen very often–but if they do RVshare has your back and you can rest assured that they will be there to assist you.
2) RVshare's Worry-Free Rental Guarantee Has You Covered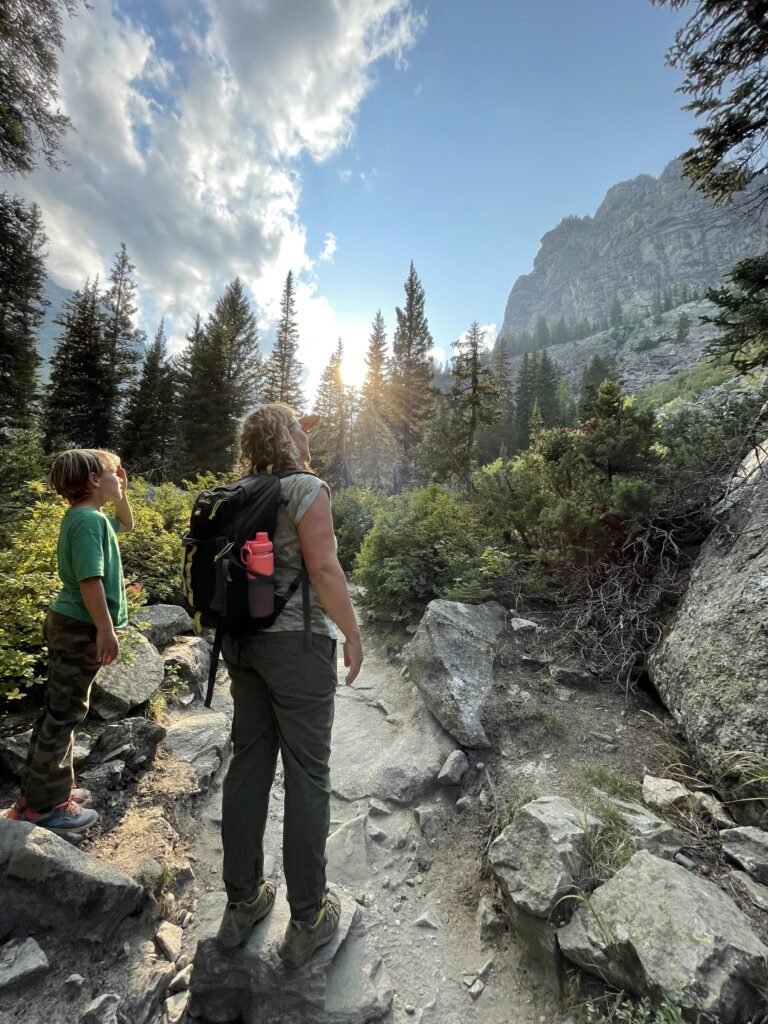 RVshare's Worry-Free Rental Guarantee will provide you with even more peace of mind. That starts with protecting your rental payment from fraudulent activity. If anything goes wrong with your payment RVshare will refund you. If the RV that you rented was considerably misrepresented or if the owner has to cancel for an emergency at the last second, the team at RVshare will work as hard as they can to find you a replacement rental. During your trip RVshare also offers a 24/7 phone number to call if you have any hiccups with your rental. In the rare case that an owner claims you damaged the RV when you did not do so, RVshare will also help you mediate the situation. When it comes to dealing with any issues that can occur during the process of a rental RVshare has been there and done that. Their team's experience and around-the-clock customer service will get you on the road to adventure as quickly as they can.
3) Nervous to Drive or Tow an RV? Have it Delivered Instead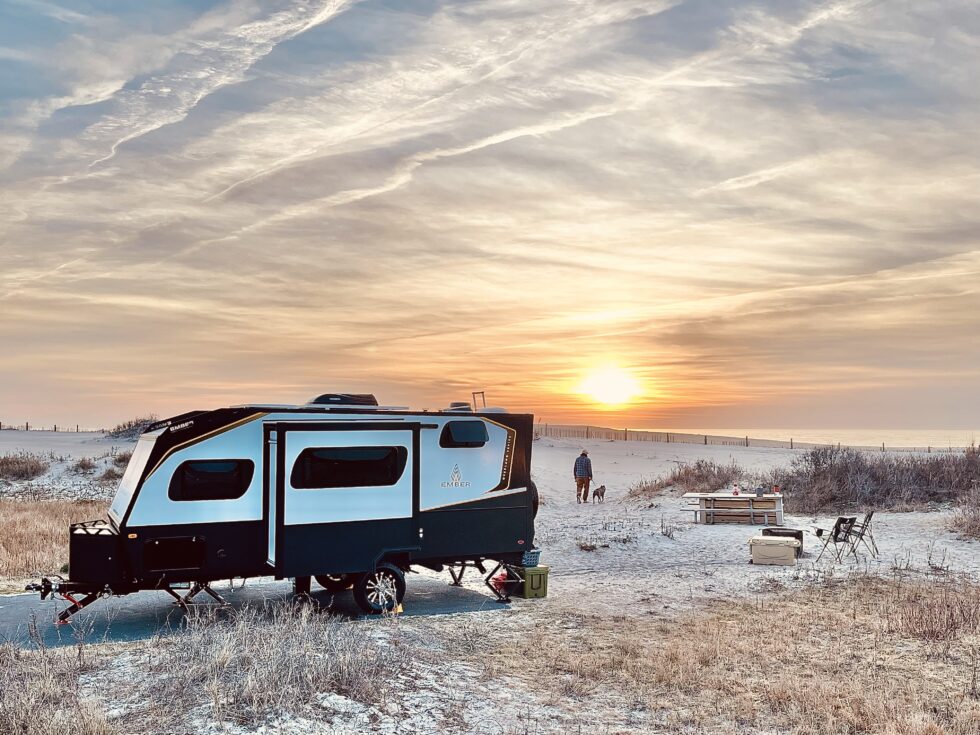 While you may be totally excited about spending time at the campground with your family, it's completely natural to be somewhat nervous about driving or towing an RV. Many RVers felt this way at first. By renting an RV through RVshare, you can skip this part of your travels entirely by booking a deliverable rig. Simply do a search on the RVshare site with the option for "Destination Delivery" checked. Make sure you put the location where you plan to stay in the search bar in order to find rigs nearby. For a small fee, you can arrive at the campsite and find your RV already parked and ready to go, saving you a lot of hassle. This is especially handy if you don't have a properly equipped tow vehicle.
4) Use the Search Filters to Find an RV That Fits Your Needs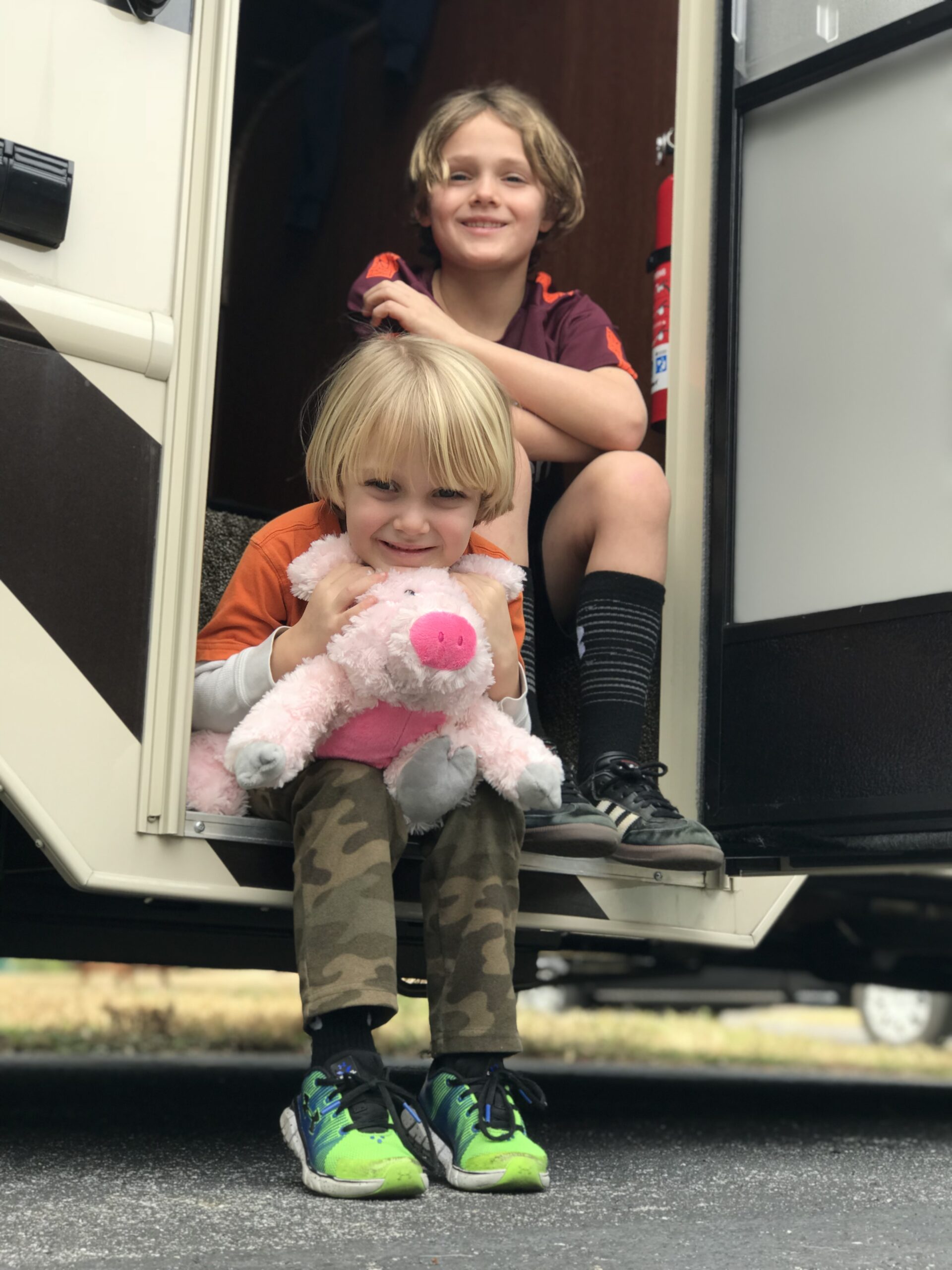 Aside from searching for the dates and location you desire, RVshare also makes it easy to search for different types of RVs. First, you may choose to narrow your search by driveable RVs (also called motorhomes) or by towable RVs (think travel trailers and fifth wheels). Decide whether or not you need delivery and input your search. Once you have a list of RVs that fit your initial needs, you can also narrow your search using various filters, including price, RV type, length, and amenities. Finding the right RV is part of the journey and it's fun to see all of the rentals available in your area!
5) You Don't Have to Leave Your Pet at Home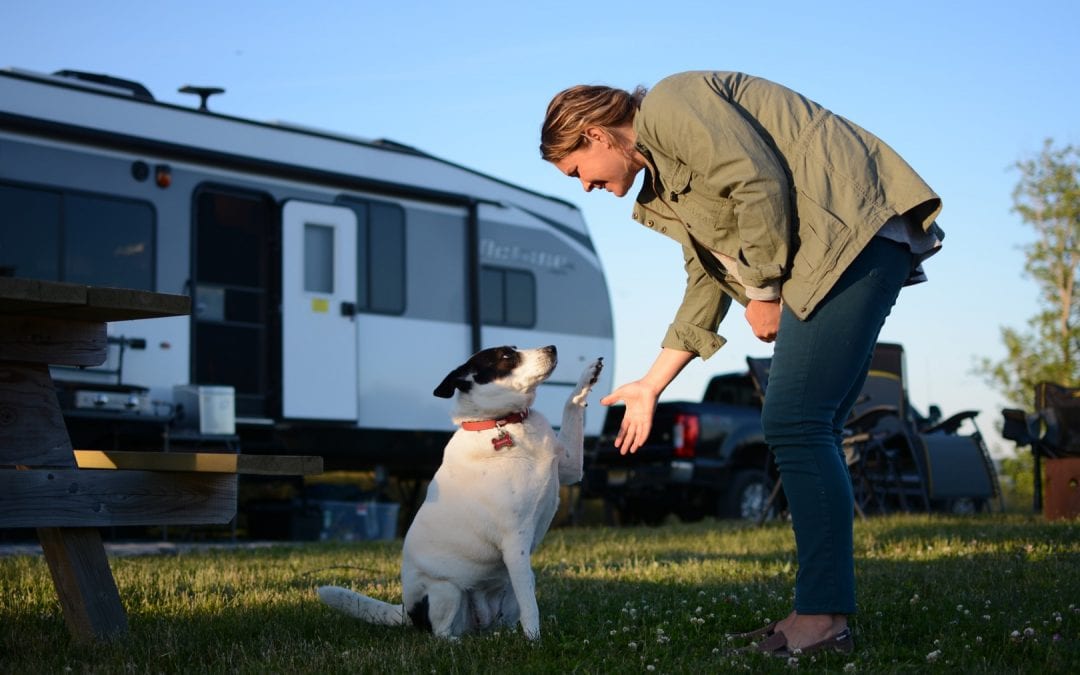 You might be surprised to learn there are also many pet-friendly RV rentals available through RVshare. Many of them are offered by people who love to travel with their own pets, just like you. If you have any questions about traveling with your pet in any given RV rental, just ask the owner. They may be willing to share tips and tricks from their own travels and explain where their pet sleeps and where they store their pet's food, bowls, and gear. The RVshare blog also has a collection of posts about traveling with pets that includes a nifty checklist so that you don't forget anything.
6) Choose the Right Size RV Rental For Your Group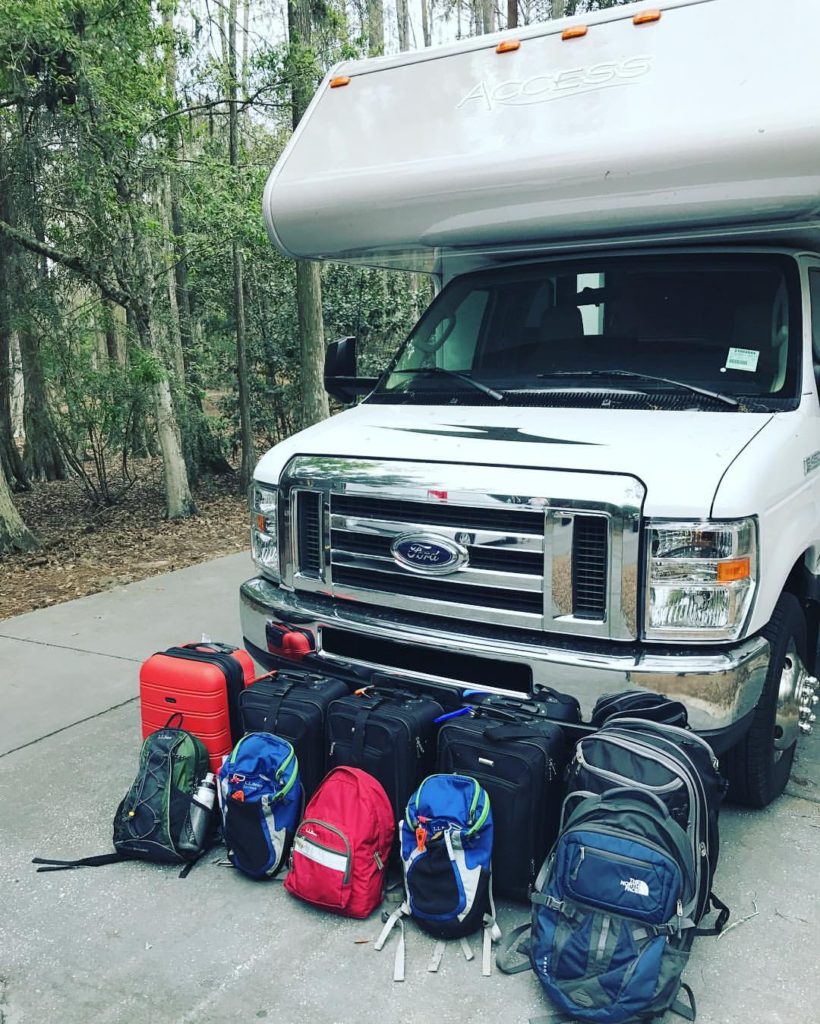 When selecting a hotel room, your biggest decision might be whether to have one bed or two. With RVs, there are TONS of choices. To help ensure you have space for everyone, it's important to get the right size and setup of RV for your group. RVshare talks you through the process of making this decision. Are you comfortable folding down a dinette or converting a couch each night, or would you rather have a dedicated bed for each person? Also, consider your privacy needs…do you need separate bedrooms? If you are traveling with kids, use the keyword "bunkhouse" on the RVshare site to find rigs with dedicated bunks.
7) Have Realistic Expectations About Rental Costs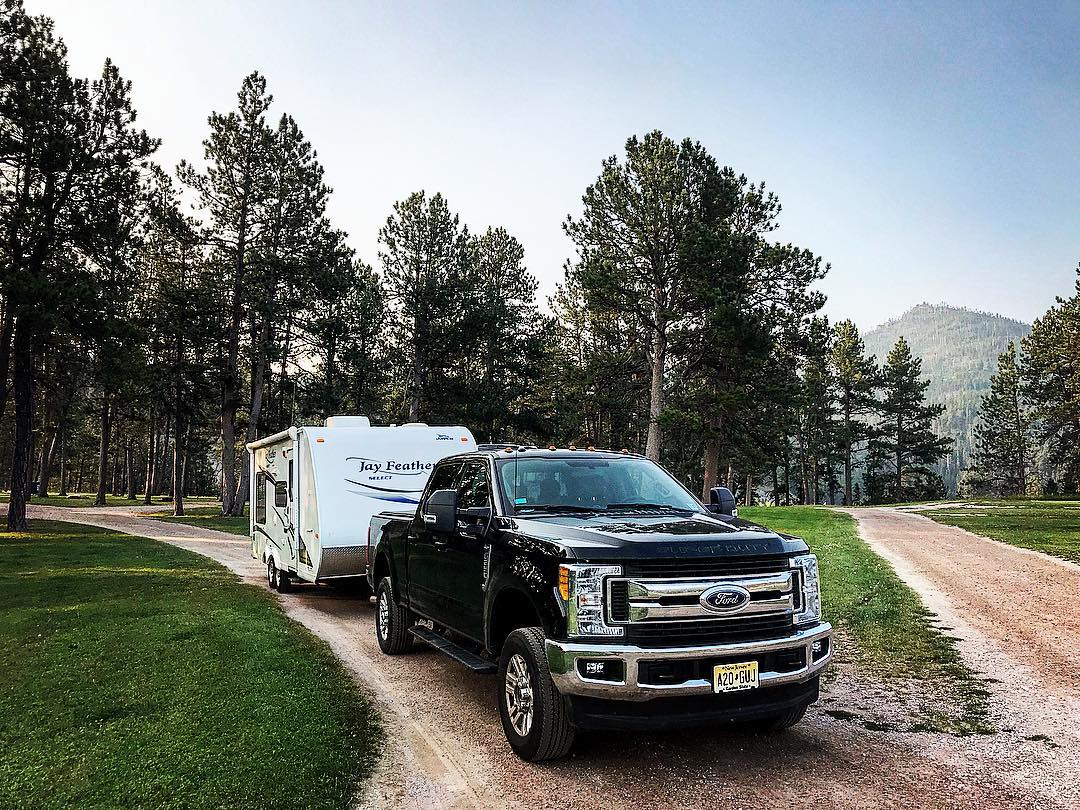 While RV rentals may be similar to or cheaper than hotels for the nightly rental, you may find extra costs for added insurance, mileage, and other owner fees. Look at the total cost per night to ensure you find a rig within your budget. If the price is too high, return to your search screen and try changing your filters. You may find budget-friendly options. Also, don't forget you have to pay a nightly fee for your campsite, separate from the RV rental fees. One financial perk of an RV rental? Having a kitchen on board! Cooking your own meals and using the refrigerator to store snacks can equal major cost savings. Other cost savings include an inexpensive campground stay vs hotel costs and not needing to pay for a rental car.
8) Make Sure You Understand What is Included With Your Rental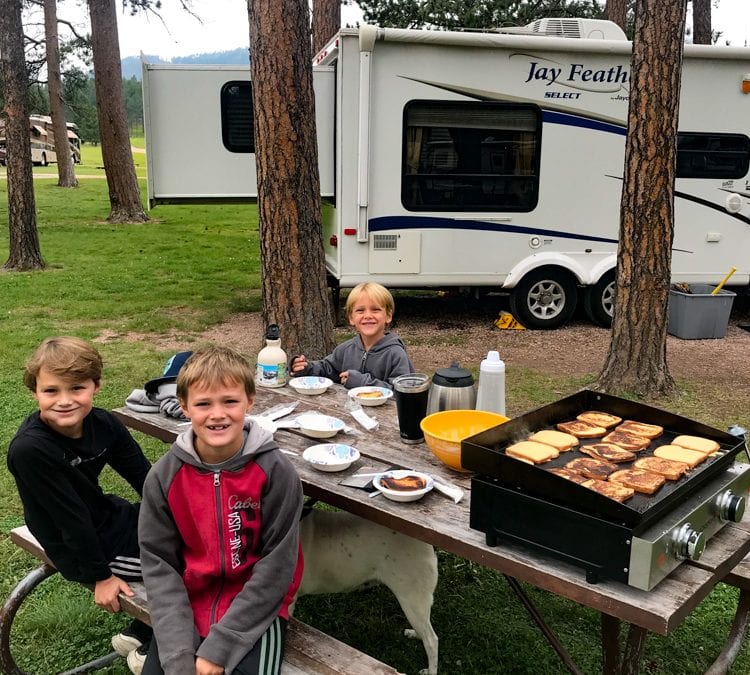 While you might know what to expect in a hotel setup, RV rentals come with an array of amenities. Some have showers, ovens, televisions, exterior kitchens, refrigerators, and generators—and some don't. If you plan to dry camp (camp without hookups), you need to make sure your RV rental has a proper setup to do so. Also, check to see what supplies the owner is including with your rental. Will it be stocked with linens, dishes, and toilet paper, or will you need to bring your own?
9) Spare the Long Drive with a Destination Rental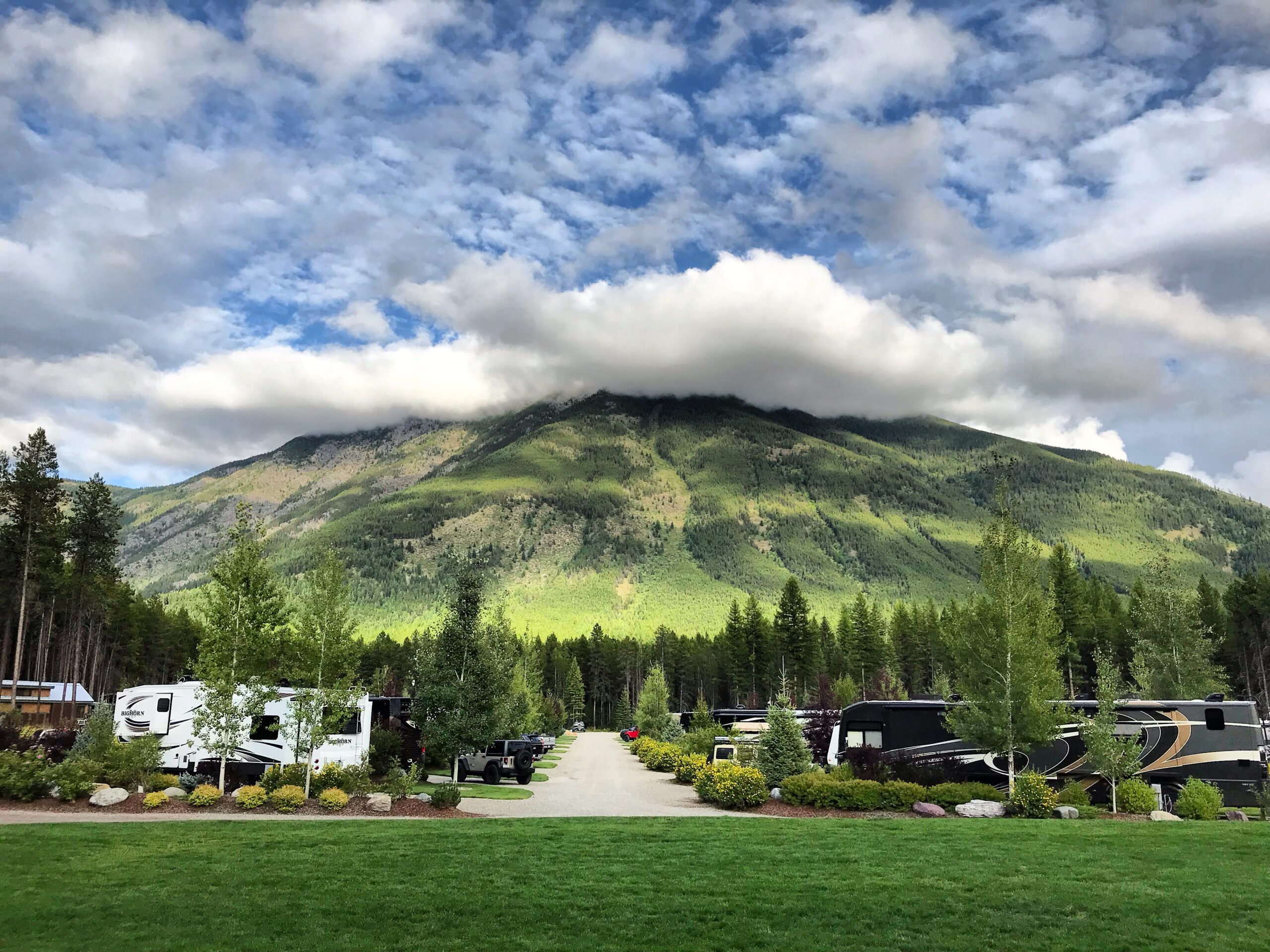 Sometimes you may want to visit an epic location far from home but don't have the time to drive across the country. Renting an RV near your dream destination might just be the perfect option. You can make good time while flying across the country and then pick up an RV to enjoy at your location. Some locations, like our amazing national parks, are terrific places to visit by RV. Why stay in an overpriced hotel room if you don't have to? There are so many great RVshare rental options near bucket list destinations–and you don't necessarily have to drive to get to them.
10) Enjoy the RV lifestyle Without the Maintenance and Work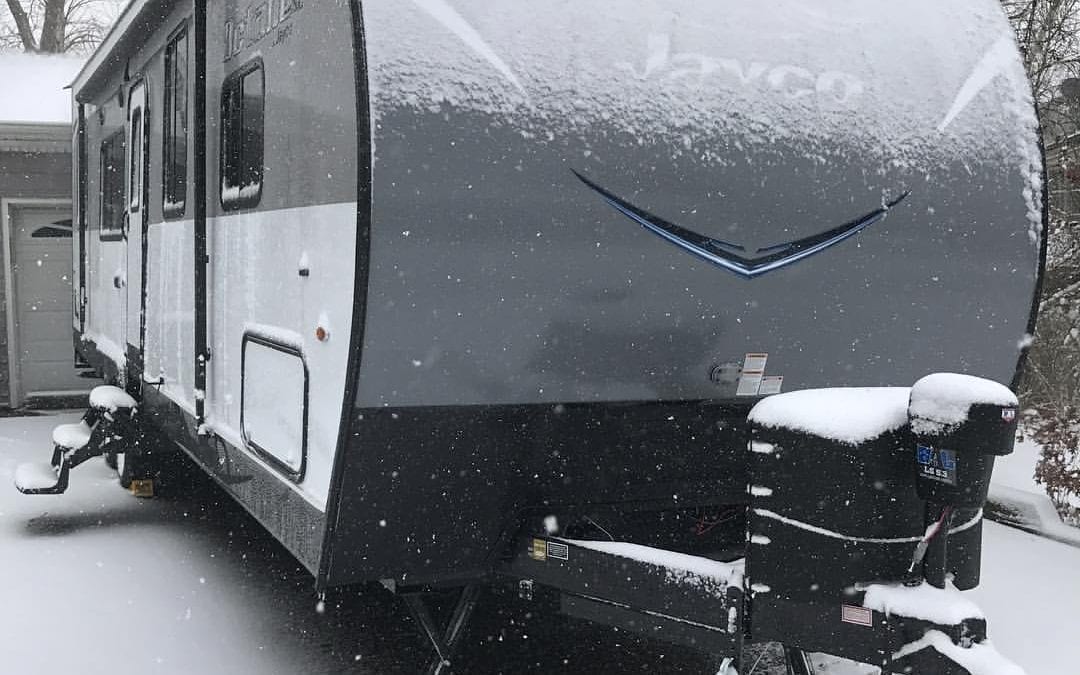 Shh! Here's a secret about owning an RV: There is a lot of work involved. You first have to pay the monthly costs of insurance and RV payments (unless you can afford to buy outright). Then, you have to figure out where to store it, especially if you have an HOA that doesn't allow RV parking. You also have to do the annual maintenance and winterization and dewinterization, which all take time and money to deal with. Plus, things break, so there are always extra costs for repairs. RV rentals let you have the fun of the RV without the hassle of owning one.
11) Prepare Yourself for the Experience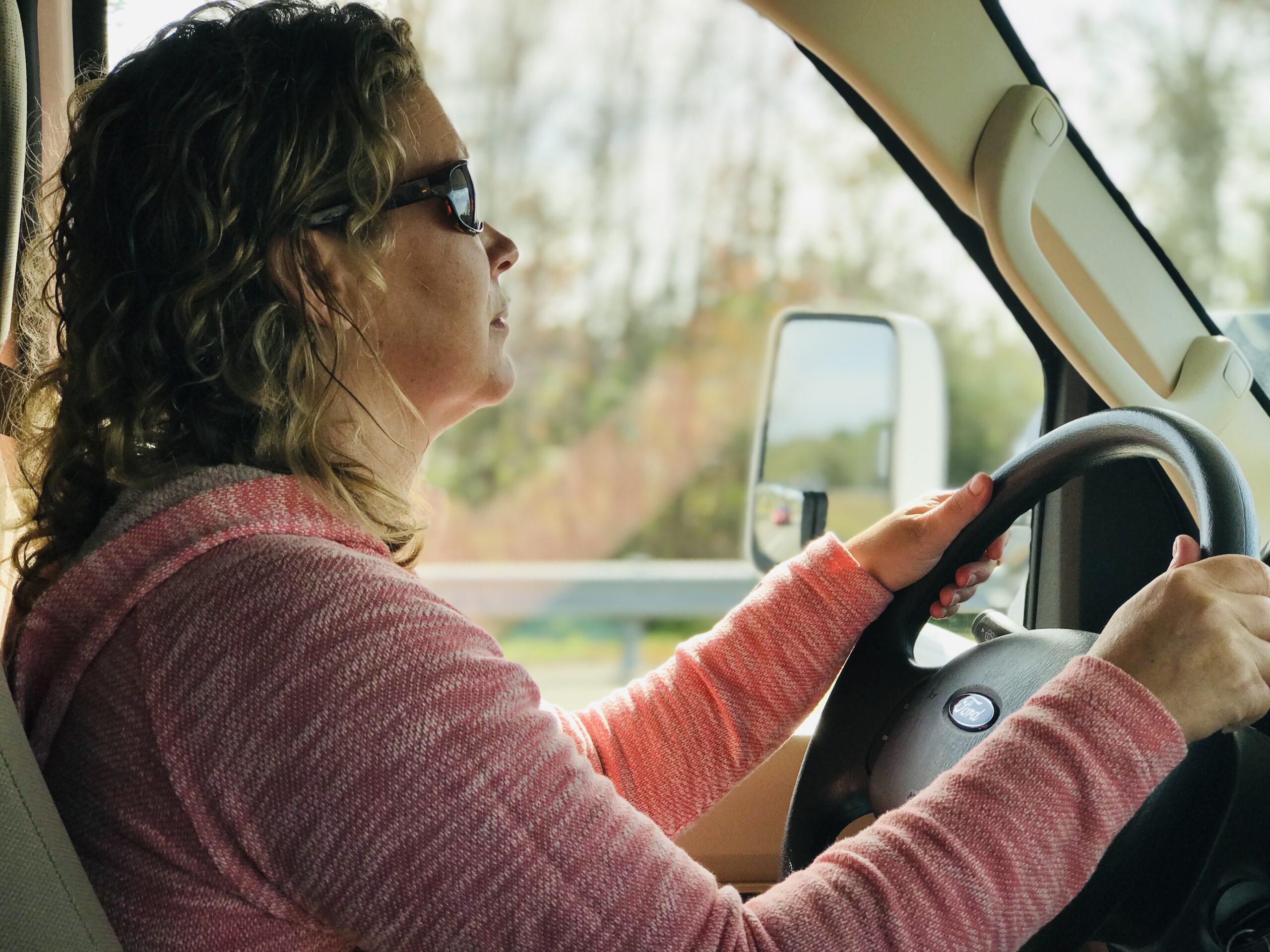 Even though renting an RV might be easier and cheaper than owning one, you still need to be realistic about the learning curve. Use RVshare's Newbie Renter Tips Archive to learn the basics of operating electrical, water, and sewage systems. Then, once you have your rental, try to practice towing or driving it in a large open parking lot before hitting the freeway. The owner you are renting from should also educate you about the specific systems in the RV they are renting. Make sure to ask questions as you go.
12) Take Notes or Recordings During Your Walkthrough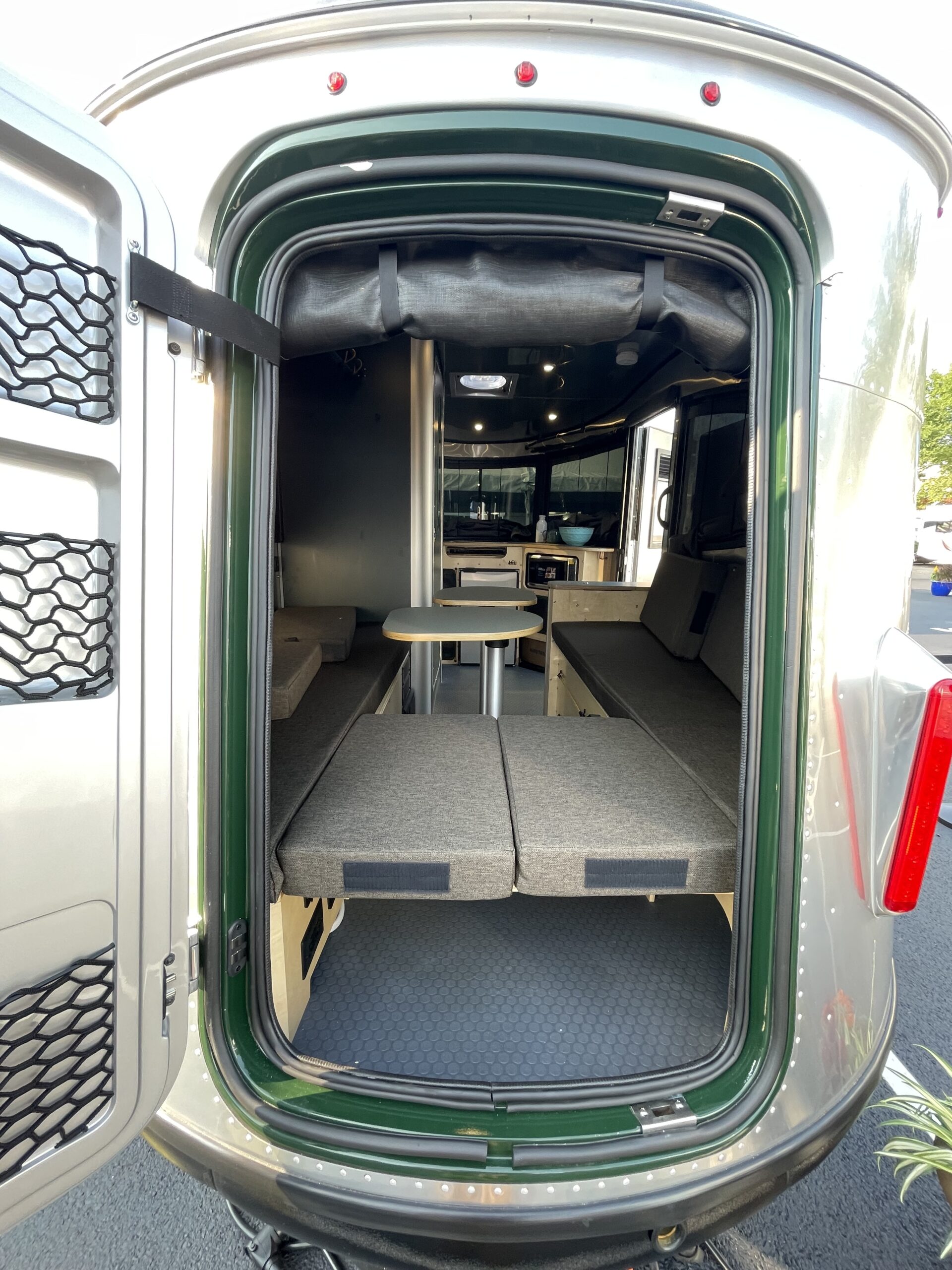 Anyone who has purchased an RV can tell you how important the walkthrough is. Even when an operation looks simple enough at the dealership, when you get to the campsite and have dozens of things to handle, all of that information can slip right out of your brain. When you meet with the RV owner, take notes—or better yet, record videos. You'll be so thankful later. Plus, many RV rental owners already anticipate these needs and provide their own printed directions or videos to help you out. Make sure to use these resources along the way.
13) RV Rentals Aren't Just for Road Trips!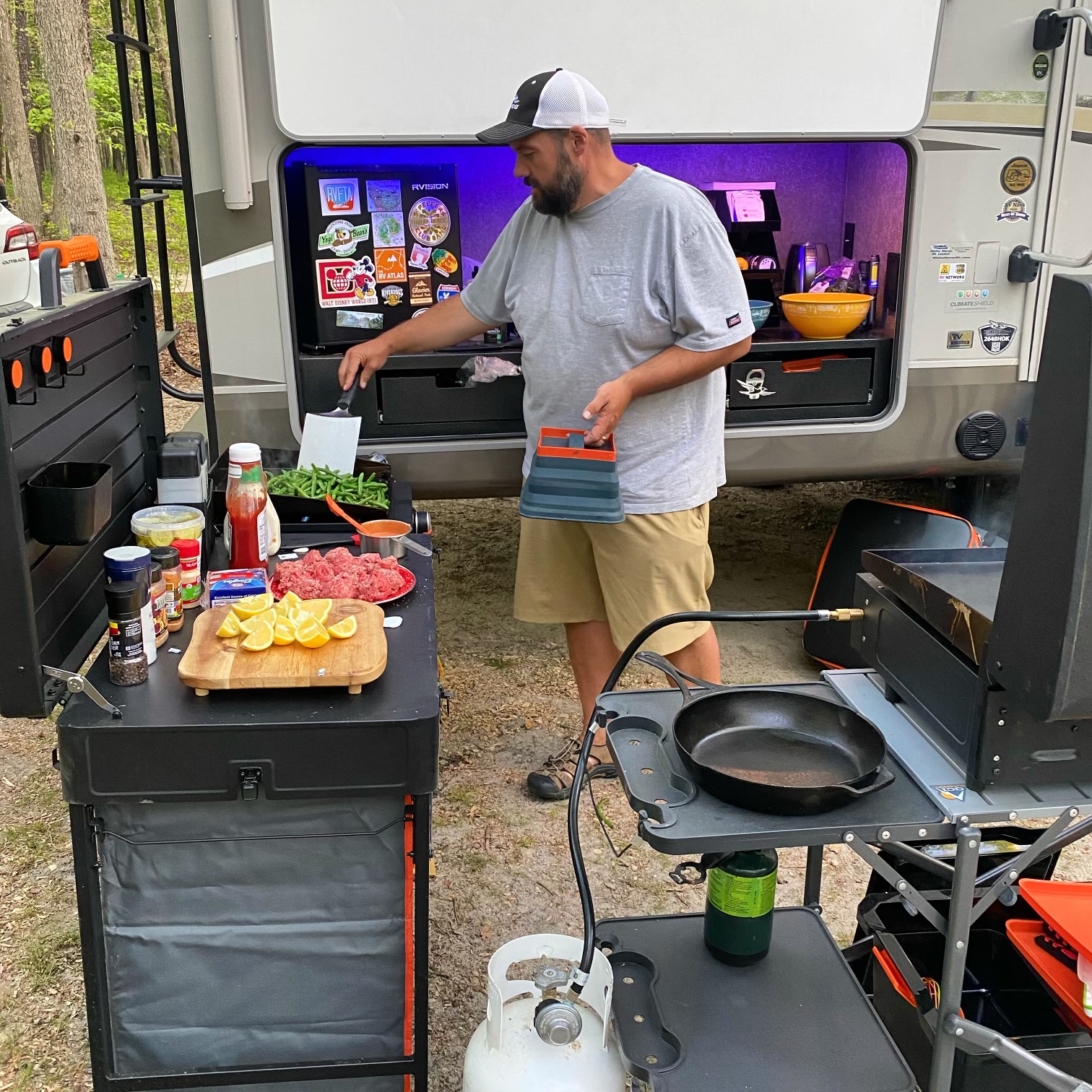 While the Great American Road Trip might come to mind when considering an RV rental, there are tons of other reasons to rent one. Think sporting events, music festivals, fairs, and more. Imagine rolling up to the tailgate with a dreamy outdoor kitchen and a big exterior television. Many fairgrounds have onsite campsites for exhibitors. If you are planning an outdoor destination wedding, consider renting an RV to give the wedding party a place to change and relax onsite. The possibilities are truly endless.
14) Book Your Rental—and Your Campsites—Well in Advance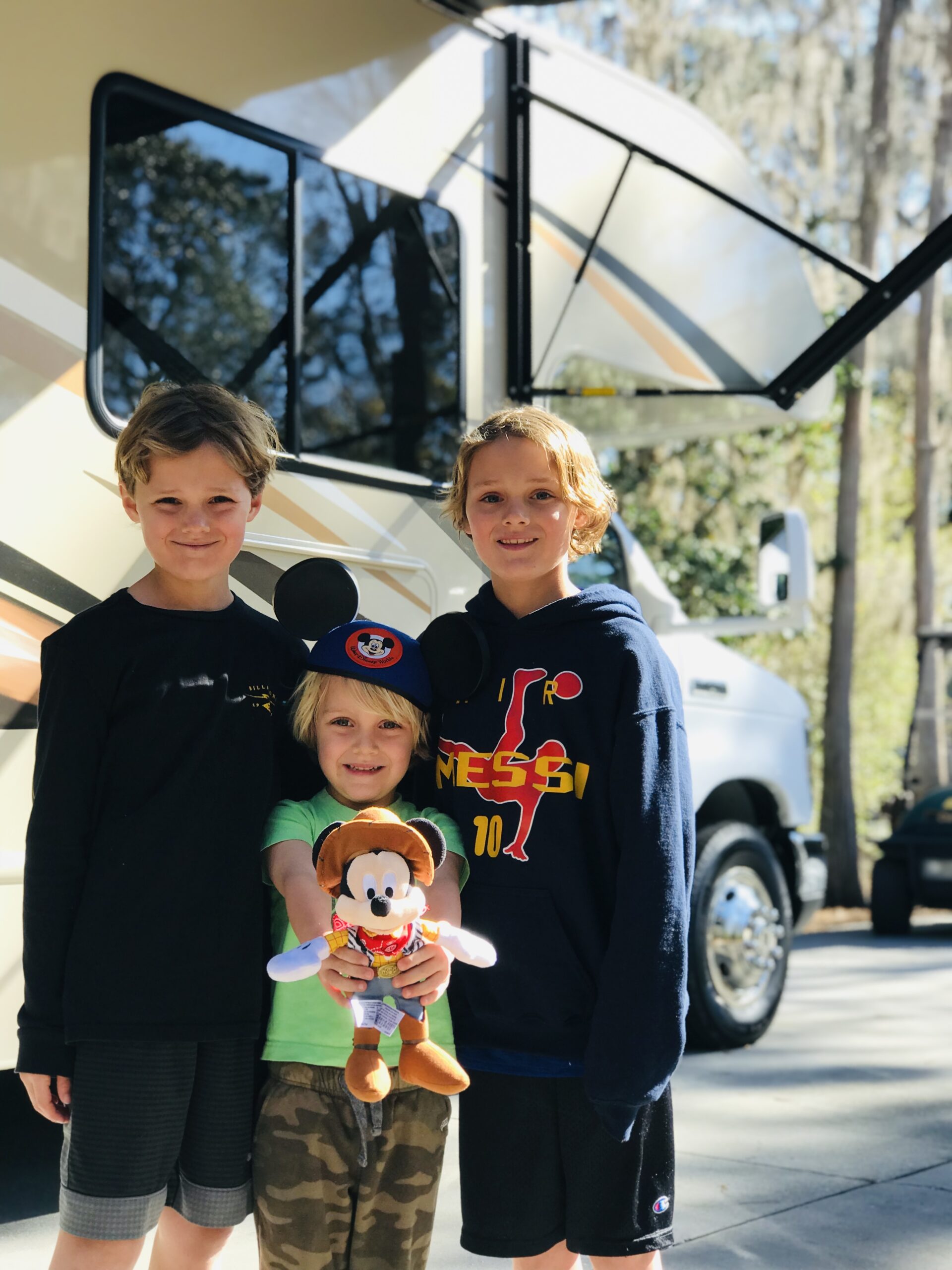 RV rentals in popular tourist destinations tend to book up months in advance for peak season. This includes bucket list locations like major national parks and Disney World. Book early if you can. Some state and national park campgrounds fill up 12 months in advance. It's important to investigate your RV rental options and campgrounds well ahead of your trip.
15) Be Patient With Yourself & Have Fun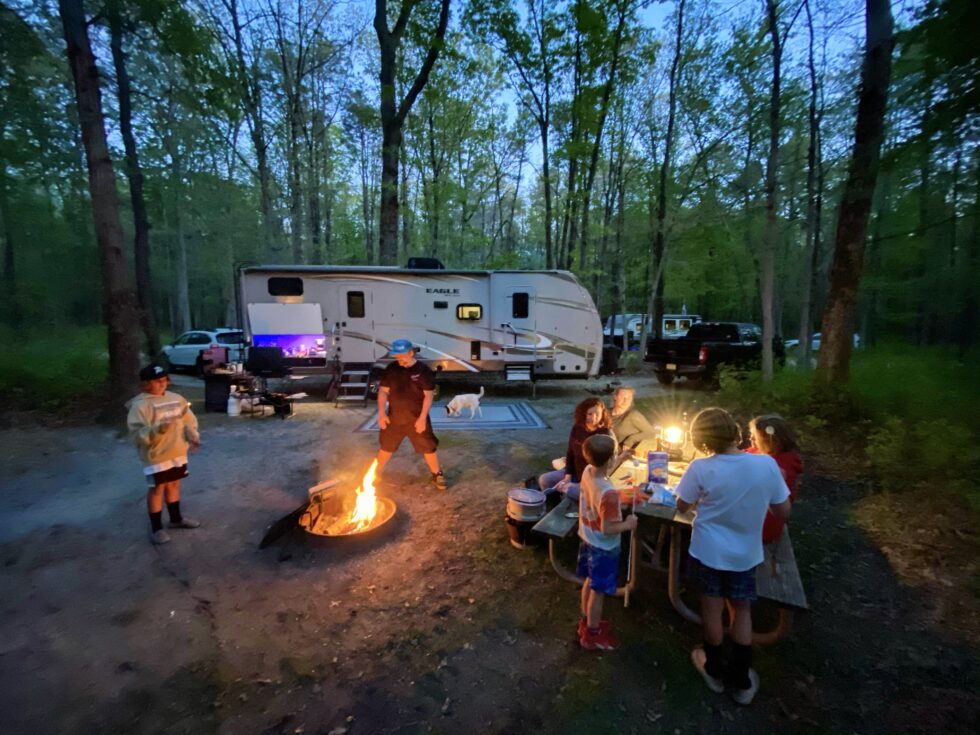 Yes, when you rent an RV you might make some mistakes along the way, but those are the stories we tell around the campfire on future trips. Embrace the challenges of the learning curve, and get out there!
RVing means more than just a place to sleep for the night. RVing offers campgrounds full of laughing kids, family time around the campfire, cozy snuggles in your rig, and so much more. RVshare gives you all of the tools you need to start your RV journey.
So what are you waiting for? The open road is calling!