It's that time of year when many of us are looking forward to summer vacation and longer RV trips. However, along with the excitement comes the anxiety of vacation preparation.
Don't worry. We've got you covered.
We've been heading out for weeks at a time in the summer for the past eight years. And we have made our fair share of mistakes like asking a friend to mow the lawn (he forgot!). But we've also learned some great lessons.
On this podcast episode we talk through some of the strategies that have worked for us and also some advice from other listeners in the RVFTA community.
Vacation Preparation Tip #1: Arrange for a trusted friend or neighbor to inspect the house on a regular basis. 
Over the years, we've realized that having a dedicated set of eyes on our house relieves a lot of stress. Most household problems aren't problems until they sit for a long time untended (think a small leak in the kitchen sink).
I've solved this issue in different ways at different times. Years ago, I had a friend who was happy to check on my house daily if it meant her kids could get in a little jump time on the trampoline.
Now I have a very responsible teenage neighbor who babysits for us and gives the boys piano lessons. I know I can trust her to check on my house everyday for a small fee. It's worth every penny for my peace of mind.
Vacation Preparation Tip #2: Get Creative with Housesitting Arrangements.
If you would prefer to have someone staying in the house the entire time you are gone (say you have cats, a garden, or chickens) there are also more options than ever for that. We happen to live near the beach, so we offer up our home to friends who we know might appreciate having a budget beach vacation. I love having people stay in the house and they love a cheap getaway. It's a win/win.
We also know quite a few people that have used online housesitting services and been extremely happy with the experience. Check out TrustedHousestitters.com and MindmyHouse.com. These sites have membership fees, but it's worth paying to know someone has vetted the folks who will be caring for your house and furry friends.
Vacation Preparation Tip #3: Consider a Home Monitoring System.
Recent technology developments have made home monitoring systems more affordable than ever. There are many options that connect right to your smartphone, giving you absolute peace of mind on the road. Remember there is a big price difference between 'monitoring' and 'security'. The cheapest options are DIY. Third party surveillance is definitely going to cost you more. Some of the best reviewed options right now are SimplySafe, Ring, and Nest.
Vacation Preparation Tip #4: Hire short-term housekeeping and landscaping services.
So, a housecleaner and landscaper has not been in our regular family budget in the past. However, it's not hard to find services that will do one or two visits for you while you are gone. I've had luck connecting with a housecleaner and landscaper that different neighbors use. Often they are willing to add your house to their schedule for a little extra money.
It's a lot of work getting everything together for two or more weeks on the road. It's even harder to do that AND clean your house before you go. Having someone come in and do a deep clean while your gone might feel like the best money you ever spent when you return.
Vacation Preparation Tip #5: Look into Suspending Monthly Services such as Cable and Internet.
It depends on how long your trip is, but if you are traveling for more than two weeks it might be a financial windfall to suspend some of your subscription services. Many companies offer this option for snowbirds or folks with vacation homes. It doesn't hurt to ask.
Vacation Preparation Tip #6: Hold Your Mail with the Postal Service and Suspend Newspaper Delivery
We have our neighbor grab our mail everyday, but you might want to hold your mail at the post office. USPS will hold your mail from 3 to 30 days, and they offer you the option of choosing the day when you will receive the mail upon your return. Some post offices allow you to do this online. Plus you can place a hold up to 30 days in advance.
Vacation Preparation: The Departure Checklist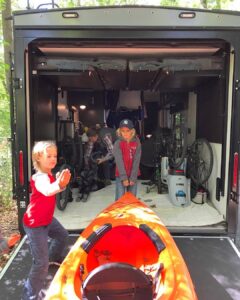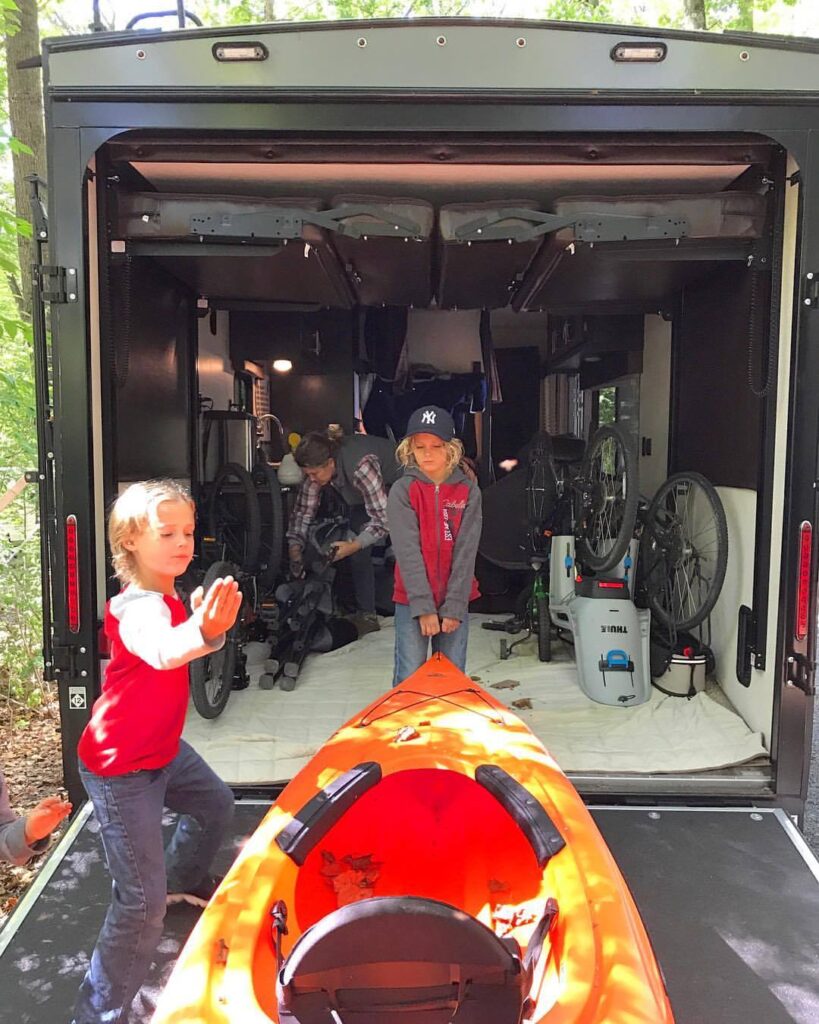 Once you've taken care of all the big items on your list like landscaping and mail, it's time to think about all those last minute items that happen before departure. It's a REALLY good idea to have a checklist for this, since things can easily be forgotten in the departure scramble.
You can download or print out our Vacation Departure Checklist here. But in short, this is what we do…
Park one of your cars in the driveway.
Put one light in your house on a timer.
Make sure your outside motion sensor floodlight in on.
Unplug small appliances (we unplug the toaster, coffee maker, television, etc.)
Turn your water heater down.
Set the thermostat to an seasonal temperature (we choose low 80's in the summer).
Clean out the refrigerator and pantry.
Take out all the trash.
Make sure every toilet is flushed (a must if you have children!)
Double check smoke detectors and carbon monoxide Alarms.
Double check all registration, insurance, and driver's license documents.
Do a last minute walk around the property, checking all doors and windows.
We hope your summer is full of lots of fun RV travel. And we also hope that your sticks and bricks home stays safe and secure while you roam.
We'll see you at the campground!
Stephanie + Jeremy
A big thanks to Truma for sponsoring this episode of RV Family Travel Atlas. Visit Truma.net to learn more about upgrading your RV water heater!

Podcast: Play in new window | Download