Whether you are currently just dreaming about traveling or are strategically planning to hit the road, you should check out Togo RV and Roadtrippers. You'll find destination inspiration, RV-industry news, great camping products, and more.
We're not just saying this because of our personal involvement with these sites, of course! But, if there is an inside scoop to be had, we want to share it with you first. So, here is what's been happening:
An Update on Our Job Titles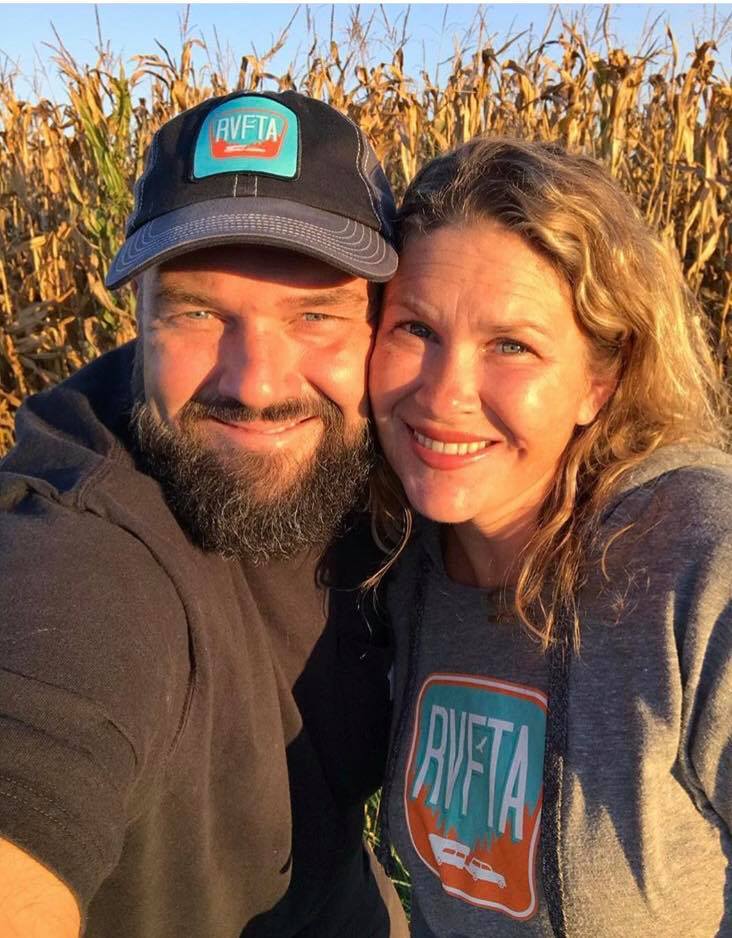 As we shared earlier this year, Stephanie recently became the Head of Content for Roadtrippers, and since then, her job has grown and shifted. Meanwhile, Jeremy has resigned his teaching job for next year in order to take over the business side of The RV Atlas. And, in the middle of all of this, the coronavirus happened, just to add a little sauce to the mix.
Even if you've heard of Roadtrippers, you might not realize that Roadtrippers is part of a larger company called Togo Group. Togo is currently building up their content through Togo RV. As Stephanie began to get more familiar with the larger company, people there got more familiar with her, and she is now overseeing content development not only for Roadtrippers but for Togo RV, as well.
Today, we are going to give you the inside scoop on putting these great resources to work for you.
To hear more about Togo RV and Roadtrippers, click play on the media player above or look for The RV Atlas wherever you find your favorite podcasts.
Togo RV App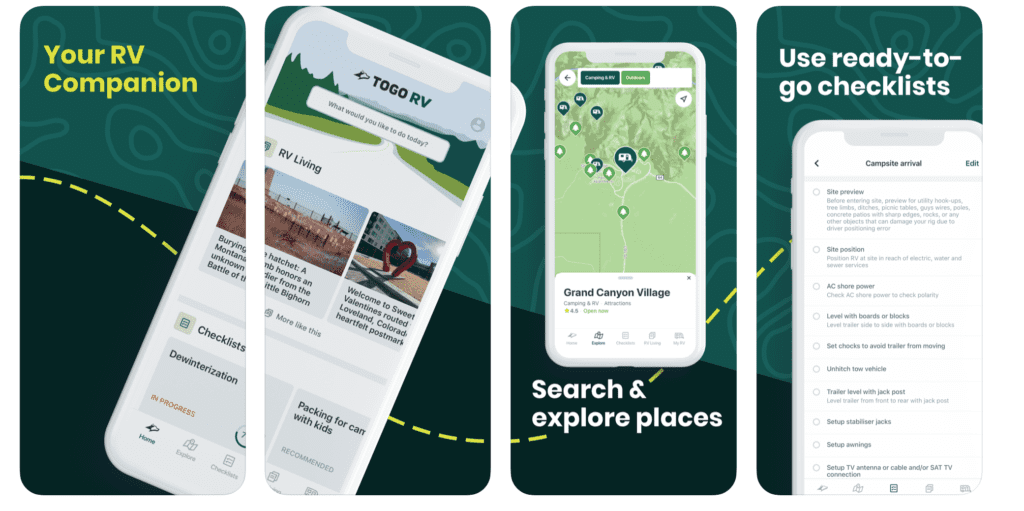 Togo RV is currently developing the Togo RV App. It's still fresh and new, so there's definitely room for growth and improvements. What's nice is that Togo RV truly wants this app to encompass many elements of the RV lifestyle, from routing and rest stops to maintenance and mechanics. They strive to be more helpful for the RVer through checklists, how-to guides, notifications, service locations, and more!
The Togo RV app offers a free version. You can download it for both Apple and Androids. Then, there's a subscription level, which unlocks even more content and features. By the beginning of June, the app will be even more robust.
We are so excited to see this one-stop shop for all of your RVing needs rolling out! Once it is fully up and running, it could be the gold standard for RVing apps. Please, check it out and send Stephanie your feedback! She wants real feedback from real people, so she can help make this app even better. (Or, actually, she can relay that information to the wonderful tech team that is in charge of all of the behind-the-scenes work!)
Togo RV RV Living Website

We know people are wanting real information and tips for camping in the world that exists right now. Everyone is facing the uncertainties of knowing what is open, what isn't, and what protocols are in place. Togo RV wanted to respond to that by putting real, useful content out there, which you'll find on the new RV Living site.
The RV Living site can be your go-to place for current news, tips, and inspiration. For example, you can find out more about how to successfully work remotely from your RV, how to moochdock, how to control costs during economic uncertainties, and how to properly disinfect your rig.
Even though COVID-19 is the top concern right now, you'll also find evergreen content on RV Living that doesn't relate to the virus. You can also find some fun escapes! You can learn about documenting your RV trips, rving with pets, and so much more.
The Togo RV Newsletter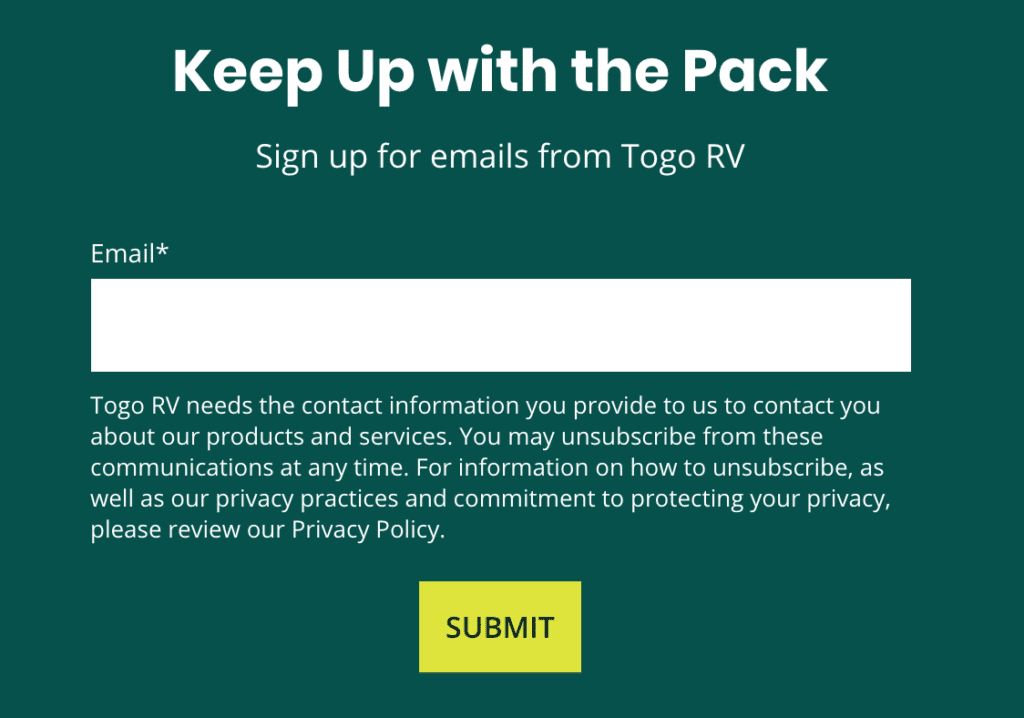 If you're like us, you often forget or get too busy to visit websites or look at apps, even when you enjoy the content. That's why Togo RV started a weekly newsletter, which comes right to your inbox. You'll get an easy-to-scan email that brings you the best RV news, personal features, products, and more from all around the web. Then, click on any story to read more.
To get on the list, go to the Togo RV RV Living website and scroll to the bottom. Look for the "Keep Up with the Pack" header and enter your email. Watch your inbox each week to find s'more good stuff!
We hope you are as excited as we are!
See You at the Campground,
Stephanie & Jeremy
Podcast: Play in new window | Download