Is the Subaru Ascent the best midsize SUV for towing an RV? That question might be difficult to answer without hitching them all up to an RV and taking them to the campground. But after test driving the Ascent we can say conclusively that it should be at the top of your list if you are shopping in this segment and need an SUV with 5,000 lbs. max tow capacity. Stephanie and I both loved many, many things about the Ascent. The things that we did not like were a bit granular and far from deal breakers.
On today's episode of the RV Atlas podcast we are back with Johann Schnell talking about the Subaru Ascent. All three of us have test driven the Ascent and we had a blast sharing our experiences behind the wheel. We all think it is a great option if you are shopping for a midsize SUV for towing. To listen to today's podcast press play on the media player above.
The Ascent's Rugged Exterior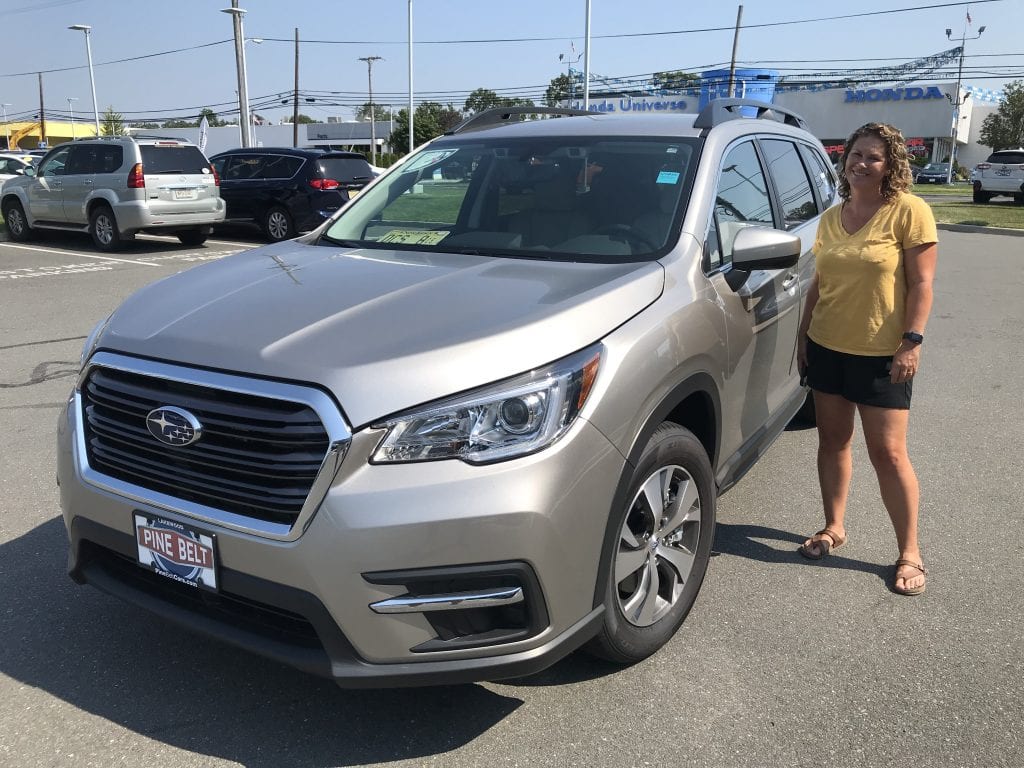 Stephanie and I both drove a "Premium" Ascent with total price tag of $37,482. Johann test drove a "Limited" Ascent. We all LOVED this vehicle and agreed on quite a few things. All three of us really liked the rugged exterior look of the Ascent and prefer it's exterior to many of its competitors. Stephanie feels that too many current SUV models have lost their rugged good likes. She does not like the current body style of the Honda Pilot or the Nissan Pathfinder. But the Ascent looks like a vehicle that is built to fit right in at the trailhead or the campground–not at Target or the Starbucks drive through.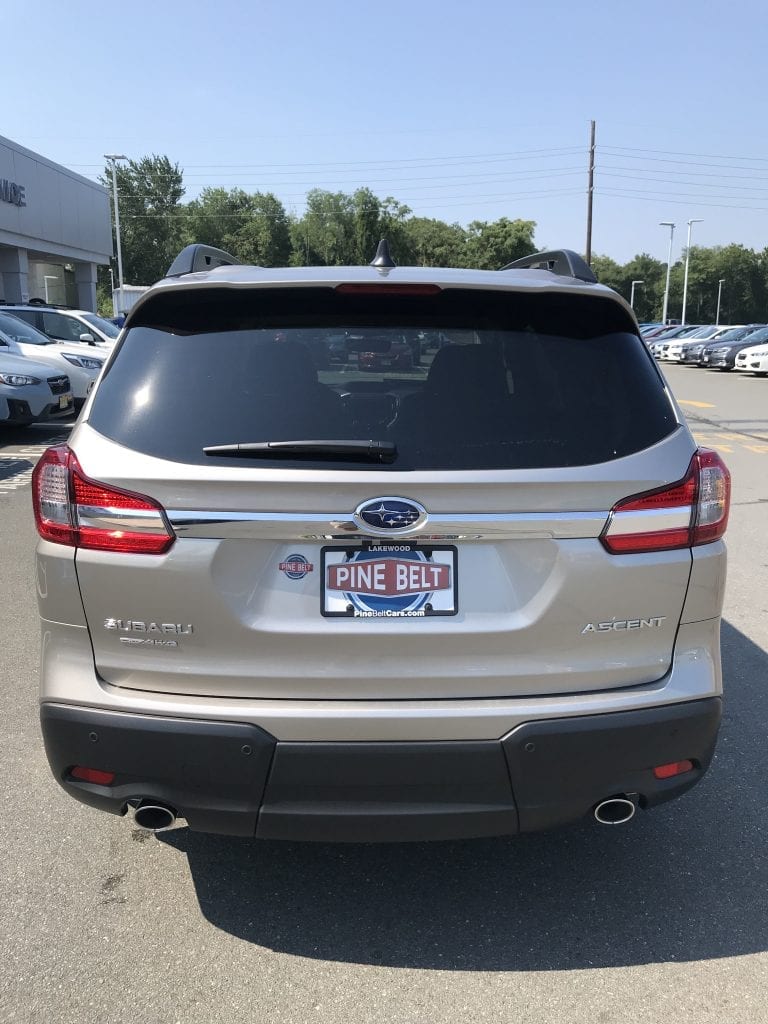 Stephanie actually thinks that some of the Ascent's competitors are starting to look more like minivans and less like SUV's. As a new owner of Chrysler Pacifica Minivan she is fast becoming an expert on this topic.
The Ascent's Interior Comfort and Styling
The Outside of the Ascent is attractive and rugged. But what about the interior? Will the whole family be comfortable on a long road trip? Yes, yes, yes. We loved the interior of the Ascent. Nothing feels cheap and the appointments feel borderline luxurious. The driver's seat was comfortable for Stephanie and comfortable for me. Fo those that don't know us–we are very different sizes! The passengers seat was also super spacious. Our 6'3″ salesman sat in the backseat and he had legroom to spare.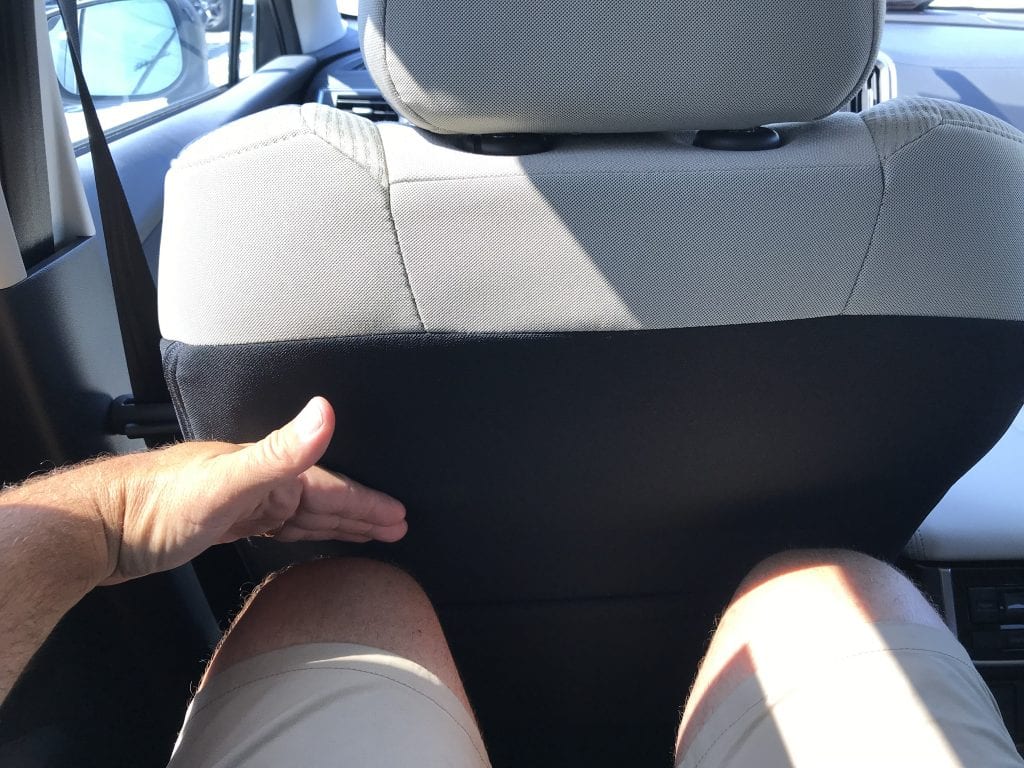 The third row is not as spacious as the third row of a minivan–but that is not a realistic expectation. The Ascent's third row may just be the best in class. Johann feels confident that adults will be comfortable all the way in the back.  The interior also boasts ample USB ports and more cup holders than any human family could possibly need.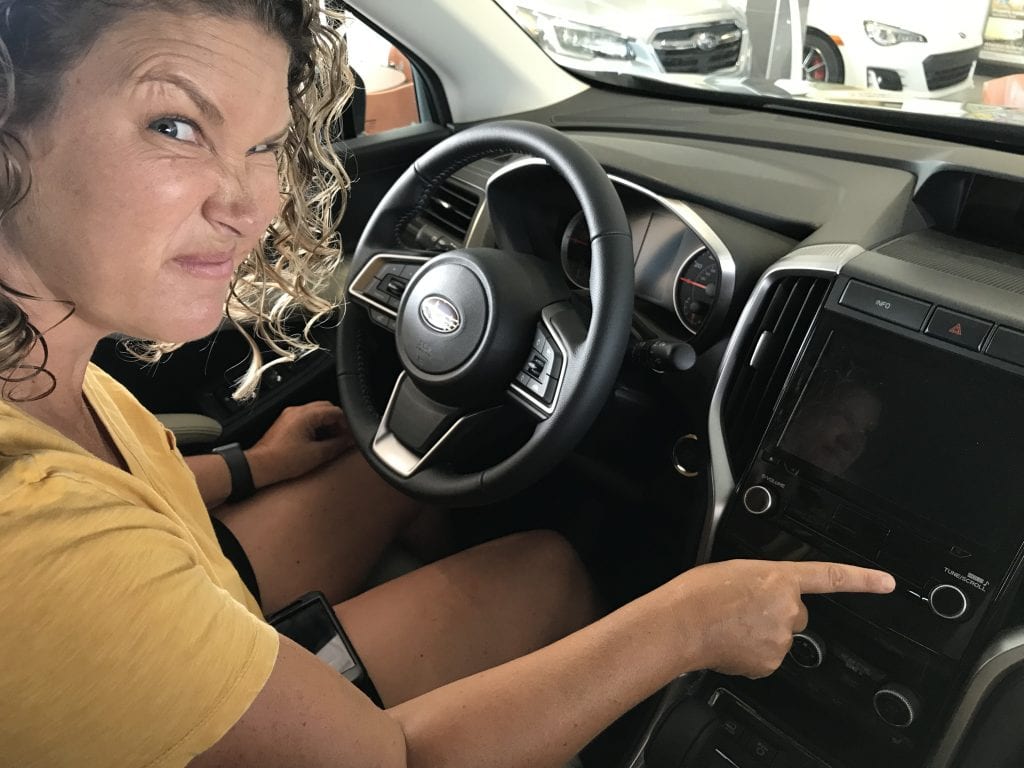 The only thing we do not like about the Ascent's interior? Those tiny little knobs for climate control and the media center. We think that there must be a very demanding lilliputian on the Ascent's design team!
The Ascent's Drive Quality
The 2.4 liter turbocharged Subaru Boxer 4 Cylinder engine comes standard on all four Ascent trim levels. To read more about the specs on the Subaru Ascent please click here. So does this 4 Cylinder deliver? Damn right it does. If I didn't know it was a 4 cylinder I would think it was a six. Acceleration felt smooth and powerful and this three row family-friendly SUV felt downright quick. The Ascent also absorbs bumps in the road like a champ. It practically sailed right over them. Fuel efficiency is also impressive with a max of 21 mpg city, and a max of 27 highway.
Subaru's legendary asymmetrical all-wheel drive can also be taken for granted. But it shouldn't be. It is the very essence of what makes a Subaru a Subaru–and it never disappoints. Plus–a similar setup will probably end up being an expensive additional feature on many of the Ascent's competitiors. The all-wheel drive makes the Ascent feel like it is glued to to the road and safe to drive in poor weather conditions. But this in not the only feature that makes the Ascent feel incredibly safe to drive. This vehicles safety features are worth their weight in gold when you have precious cargo in the second and third row seats.
The Ascent's STANDARD Safety Features
Subaru is leading the way when it comes to standard safety features. We love that their EyeSight Driver Assist System comes standard no matter what the trim level. Because safety features should never be optional, right? According to Subaru their EyeSight technology "monitors traffic movement, optimizes cruise control, and warns you if you sway outside your lane." The only part we actually tested was the swaying outside of our lane. We loved this feature–and to be honest–we swayed outside of our lane a few times without intentionally trying to. Of course, we did not test the pre-collusion braking. But we are glad to know it is there waiting, God forbid, if need be.
Safety is a huge part of the Subaru magic. Stephanie was actually rear ended about eight years ago. Thankfully she was in a Subaru Outback. It may have saved her life. We really do think Subaru's make some of the safest vehicles on the road. Now they also make a great midsize SUV for towing.
If you are shopping for a Ford Explorer, Toyota Highlander, Honda Pilot or another similar vehicle–then do yourself a favor and go and test drive an Ascent. There is much to love–and we are sure we could get used to those tiny little control knobs. Or at least learn to live with them in peace.
We also loved the color selections for the Ascent. Here are the RV Atlas crew's favorite options.
Johann's Favorite Color: Abyss Blue Pearl
Stephanie's Favorite Color: Magnetic Grey Metallic
Jeremy's Favorite Color: Cinnamon Brown Pearl
See You at the Campground!
Interested in a midsize pickup truck instead of a midsize SUV for towing? Check out our review of the brand new Ford Ranger here!
Podcast: Play in new window | Download