Will American RV owners fall in love with the Subaru Ascent? Join us for this two part series to find out. Today we are exploring the Ascent's specs and features and tomorrow we are taking it for a test drive!
The Subaru family of vehicles is loved and adored by outdoor enthusiasts of all ages and demographics. If you head to a trailhead in the White Mountains of New Hampshire or the Green Mountains of Vermont you will almost certainly see the parking lot jammed with Outbacks and Foresters.  But until last year, Subaru has not made a truly capable vehicle for towing a wide variety of RVs. The aforementioned Outback and Forester are able to tow the lightest of the ultralights–but they are more notable for their limitations as tow vehicles than for their capacities.  These two vehicles are amazing companions for a road trip (trust me, we've owned three of them) or a tent camping adventure, but you rarely see them towing RV's. Until now, the Subaru name has been synonymous with outdoor adventure, but not with RVing.  But with the 2019 debut of the Subaru Ascent that is all about to change.
To listen to Jeremy and Stephanie chat with Johann Schnell, our resident SUV expert, about the Subaru Ascent's specs and tow capacities, please press play on the media player above.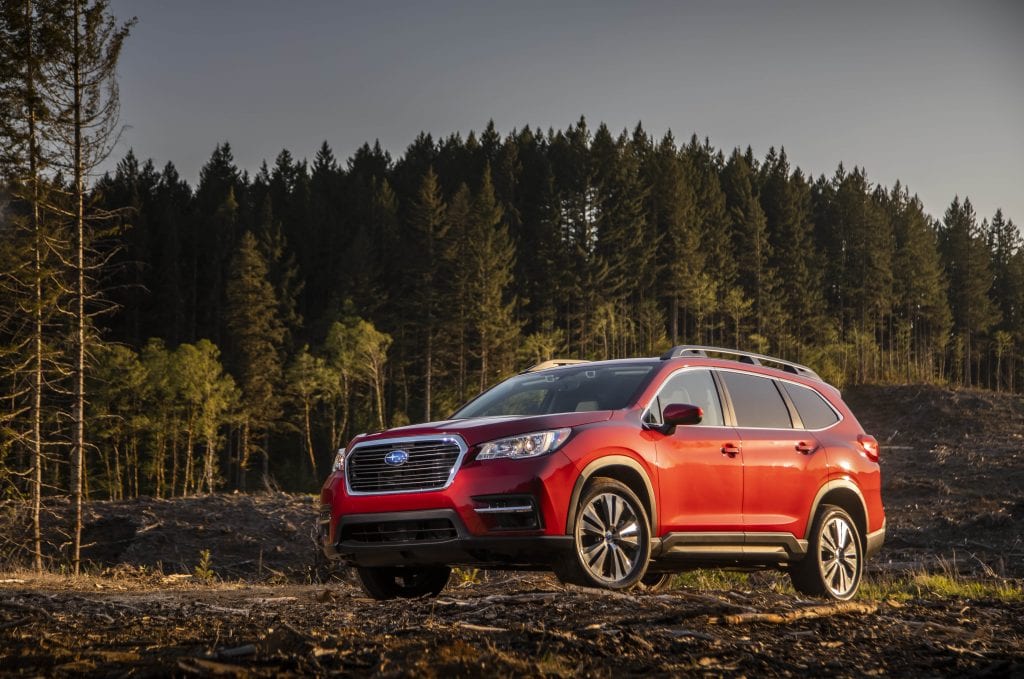 The Subaru Ascent is a game changer for a company that prides itself on being a beloved option for those who love the great outdoors. With a 5,000 lb maximum tow capacity, and approximately 1,200 pounds of payload (depending on the model), this handsome and rugged looking SUV is most certainly coming to a campground near you.  We also think a whole bunch of you RV Atlas fans might love to see one parked in your own driveway right next to a shiny new (and properly matched!) RV.
Subaru Ascent Trim Levels and Starting MSRPs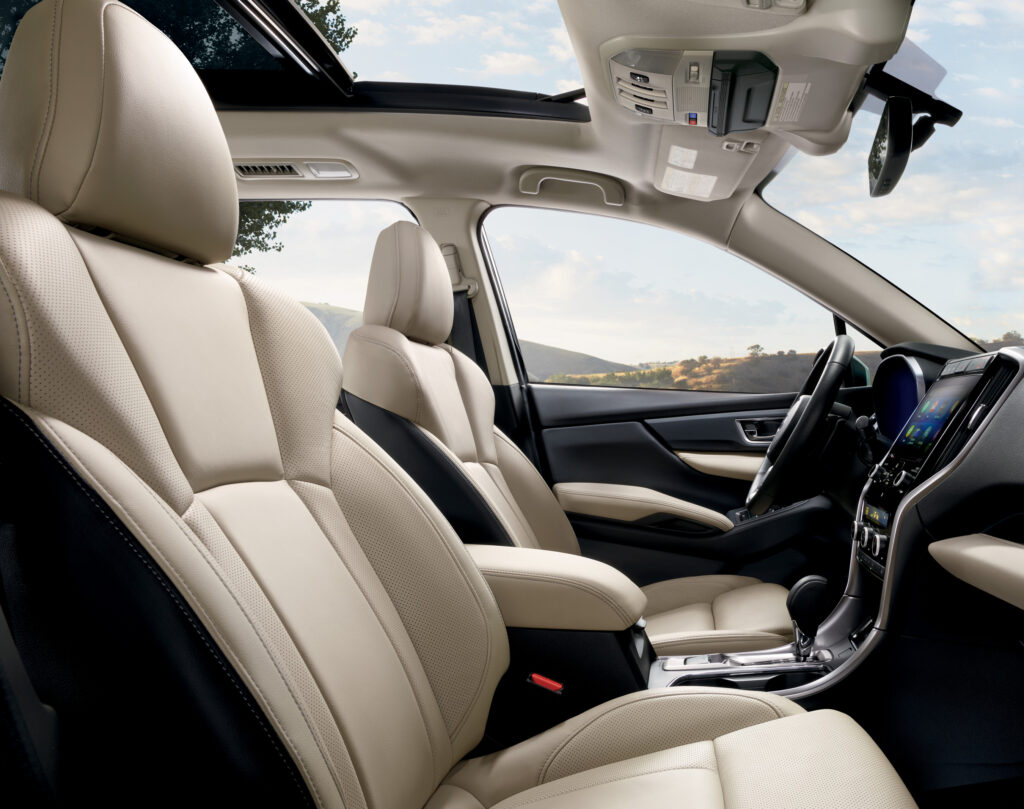 The Subaru Ascent comes in four trim levels; Base starts at $32,000, Premium starts at $34,400, Limited starts at $39,400, and Touring starts at $45,000. The good news is that all four trims have the same super capable 2.4L Boxer Engine.  All four trims also come with EyeSight Driver Assist Technology. Most importantly, all four trim levels come with Subaru's killer app, the legendary Symmetrical All-Wheel Drive. A Subaru just wouldn't be a Subaru without it. Those who love to camp off grid will also level the Ascent's generous 8.7 inch ground clearance–which is an inch higher than some competing models.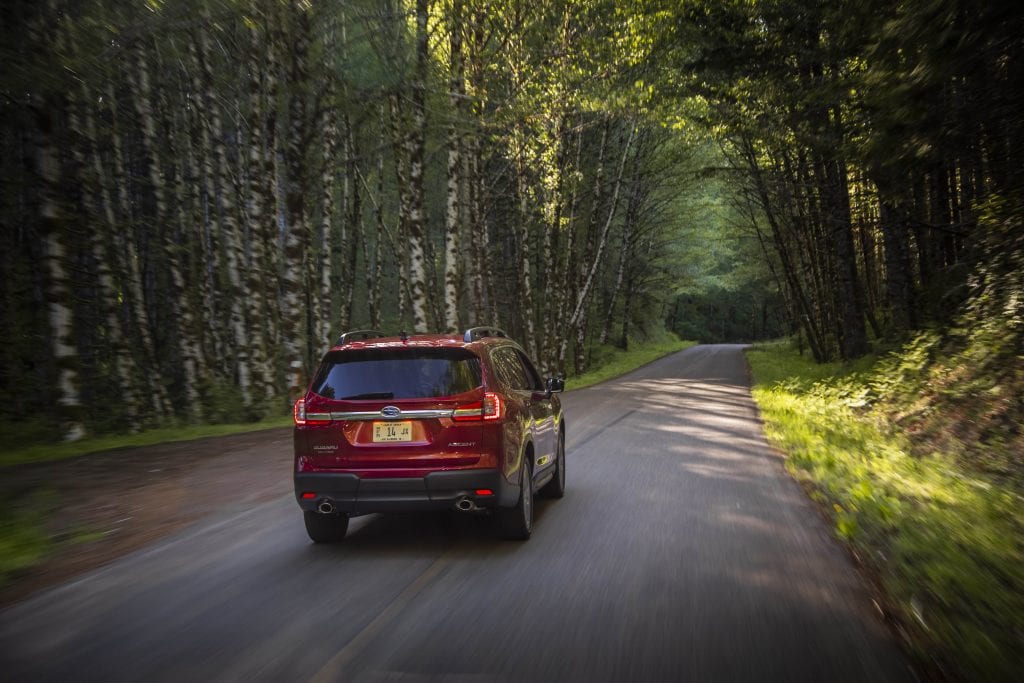 We have purchased three Subaru's at the "Premium" level and have always found them to be comfortable and well equipped. However, you will need to step up to a limited to get leather seats and standard 20 inch alloy wheels. The leather is awesome, but personally we are okay with 18 inch wheels:) We also find the Touring to be a bit rich for our blood. You could get a Premium and have about 10K leftover for an RV purchase.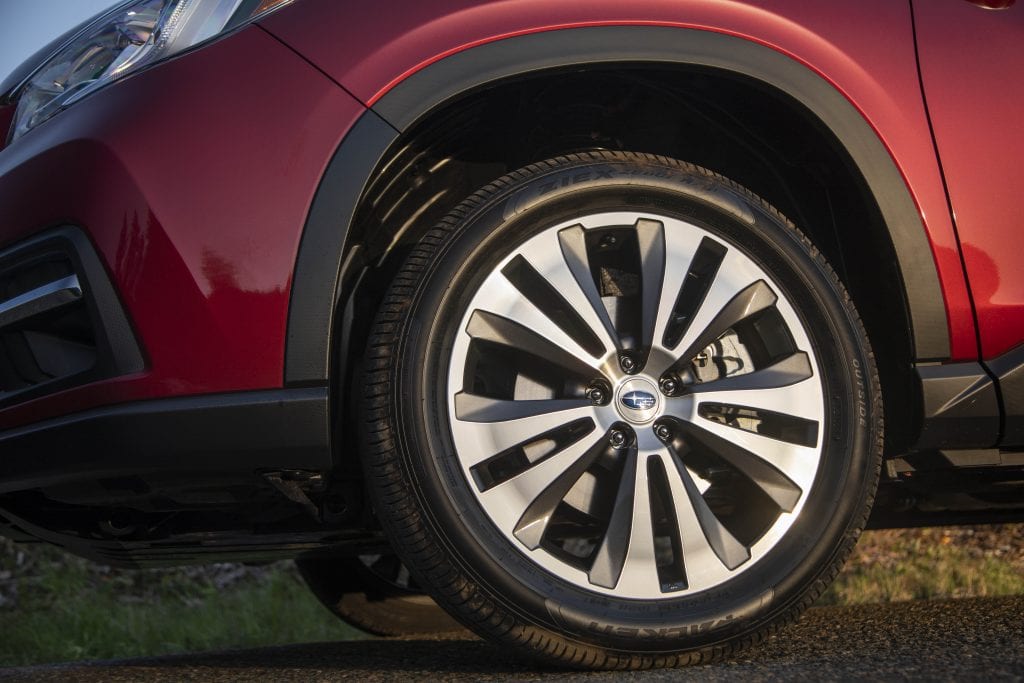 We love that Subaru is putting its most advanced safety features (such as EyeSight) in all of its trim levels. Hopefully the entire automotive industry will follow suit in the safety department. Safety features should not be optional like a panoramic moonroof or leather trimmed upholstery. In a Subaru these features come standard. As they should..
Interior Features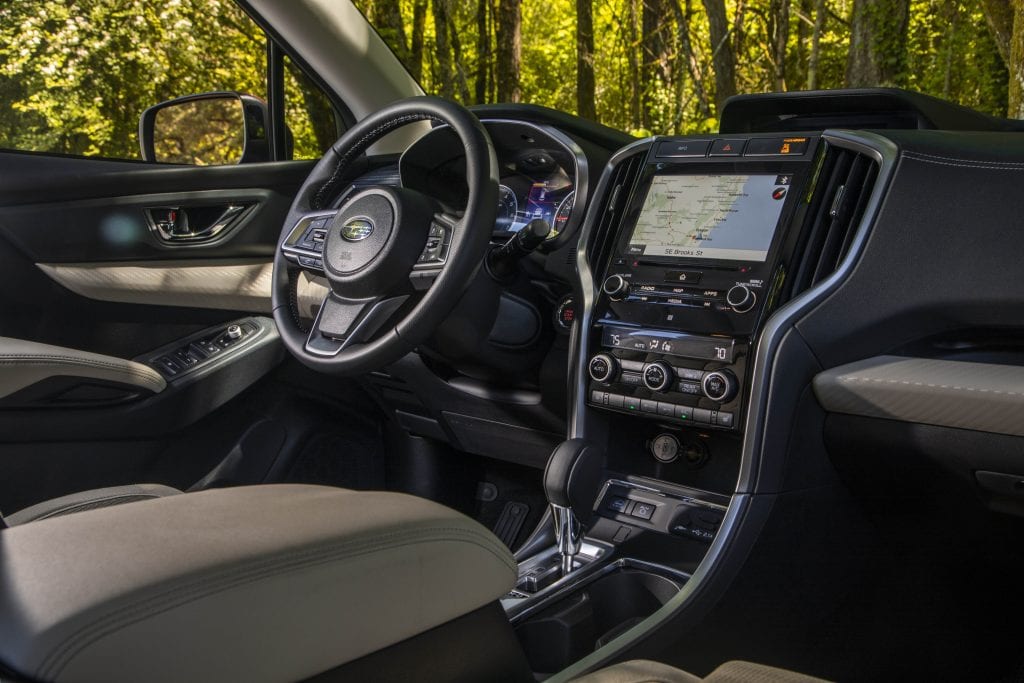 The interior of the Ascent is built for the modern family. There are plenty of USB ports and an almost insane number of cup holders. 19 to be exact. Thirsty families need look no further for an SUV that suits their rapid consumption of liquids. The kids can bring two drinks each and mom and dad can bring coffee, water, and…more water?
Thirsty Ascent owners can also choose either seven or eight passenger seating arrangements. Unless you buy a Touring Edition, which only comes with seating for seven. Jeremy loves the captain's chairs and so did Johann. They are perfect for dog owners and those with larger kids who don't want to squeeze behind the second row seats to get to the third row. Stephanie prefers to have the extra seat so that all three of her boys can bring a friend along for the ride.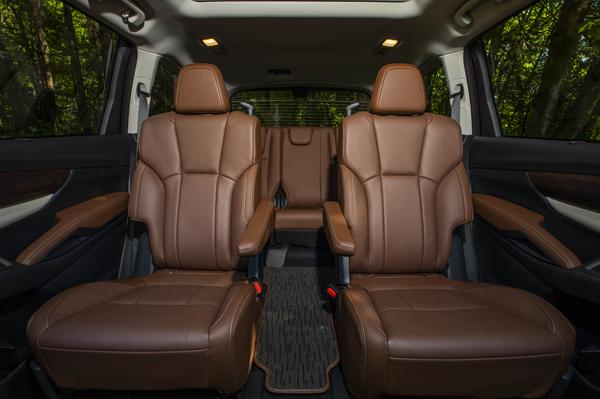 The front row and second row seats are incredibly spacious and offer ample leg room. The third row seat is decent and better than many of its competitors–but it doesn't compare to the space in the third row of a minivan. Of course that minivan with a spacious third row can't tow 5,000 pounds. Not even close. So it all comes down to priorities, right? With the third row seat employed storage room is somewhat limited, but that is the case with all of the three row SUVs–unless you step up to an SUV on a truck platform–like a Suburban or an Expedition.
The Big Picture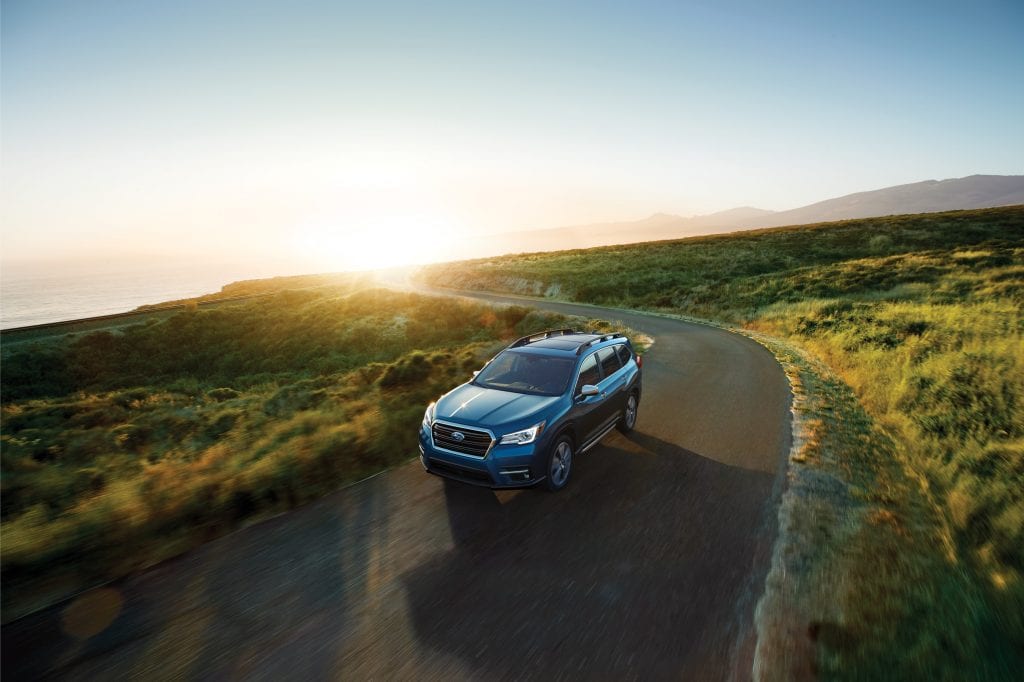 If you are looking for a three row SUV that can tow an RV then you should be looking hard at the Ascent. It looks so good on paper and it looks even better in person. So how does it drive? Is the interior as comfortable and quiet as it looks? We answer all of these questions and more on tomorrow's podcast. Stephanie, Jeremy, and Johann have all test driven the Ascent—and though they have some divergent opinions, a consensus opinion was formed.  But what about those tiny little buttons on the media center and control panels? Are they a deal breaker? Listen to tomorrow's episode of the RV Atlas to find out!
Podcast: Play in new window | Download