Spirit of the Suwannee Music Park and Campground is one of the most unique parks we have ever featured on RVFTA. And if you are driving through northern Florida, you may want to plan an additional stop on your road trip to experience it for yourself.
Casita Dean and his wife Laura stayed at Suwannee Music Park and Campground for an egg camper rally. The campground easily accommodated over 80 fiberglass travel trailers with plenty of room to spare. Simply put, this place is huge. Lucky for us, Dean gave us plenty of information and details to plan a stay.
Campground Details: Spirit of the Suwannee Music Park and Campground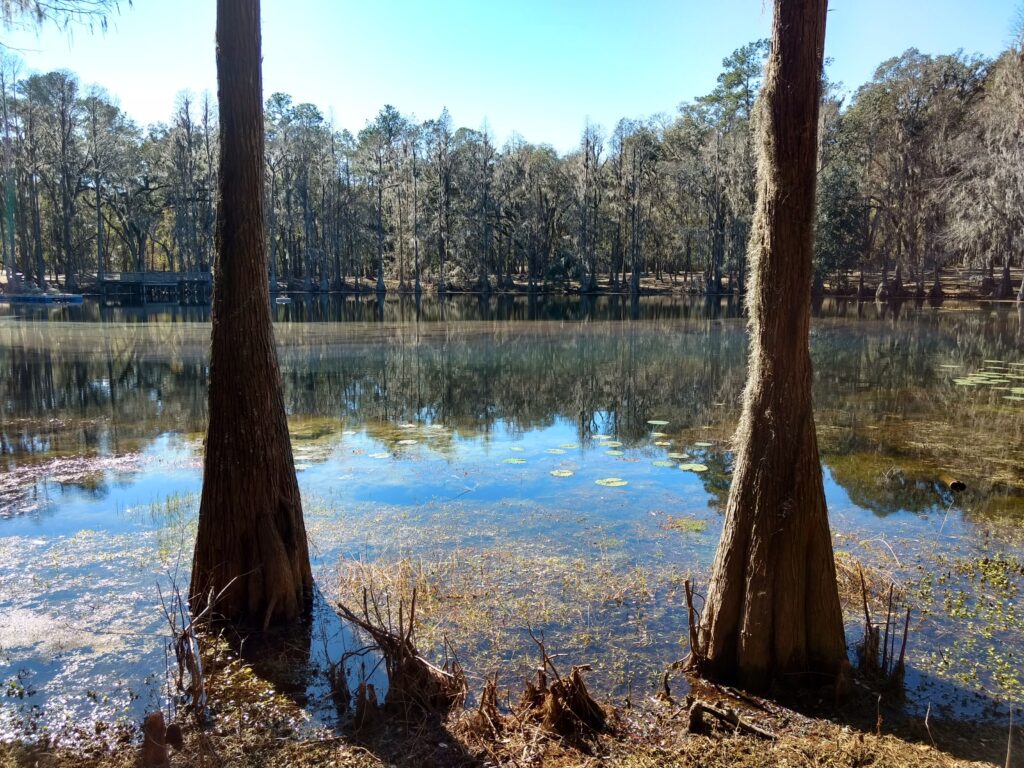 Spirit of the Suwannee Music Park is a private campground located close to I-75 south of the Georgia/Florida state line. Using Exit 451, the park is only about 5 miles from the interstate and close to Live Oak, Florida. It's about 90 miles west of Jacksonville, Florida on the west side of I-75.
This is a large campground, to say the least. There are 600 campsites and 800 acres for primitive camping. They also have facilities for camping with horses, and a number of cabin rentals plus one tree house rental. Given the size of the campground, sites range from relatively open to moderately wooded. The surrounding woods include trees adorned with Spanish moss as well as beautiful Live Oak trees.
Spirit of the Suwannee has its own on-line reservation system that is very easy to use. The sites on the perimeter of The Loop are going to be primarily back-in sites. There are a number of pull-through sites on the interior. Prices range from $25 for primitive camping to $45 for 50 amp full hook ups. Since the campground spans hundreds of acres, there is a huge variety of camping experiences. Listen to the podcast episode to hear Dean describe the different sections of Spirit of the Suwannee. 
Amenities and Activities: Spirit of the Suwannee Music Park and Campground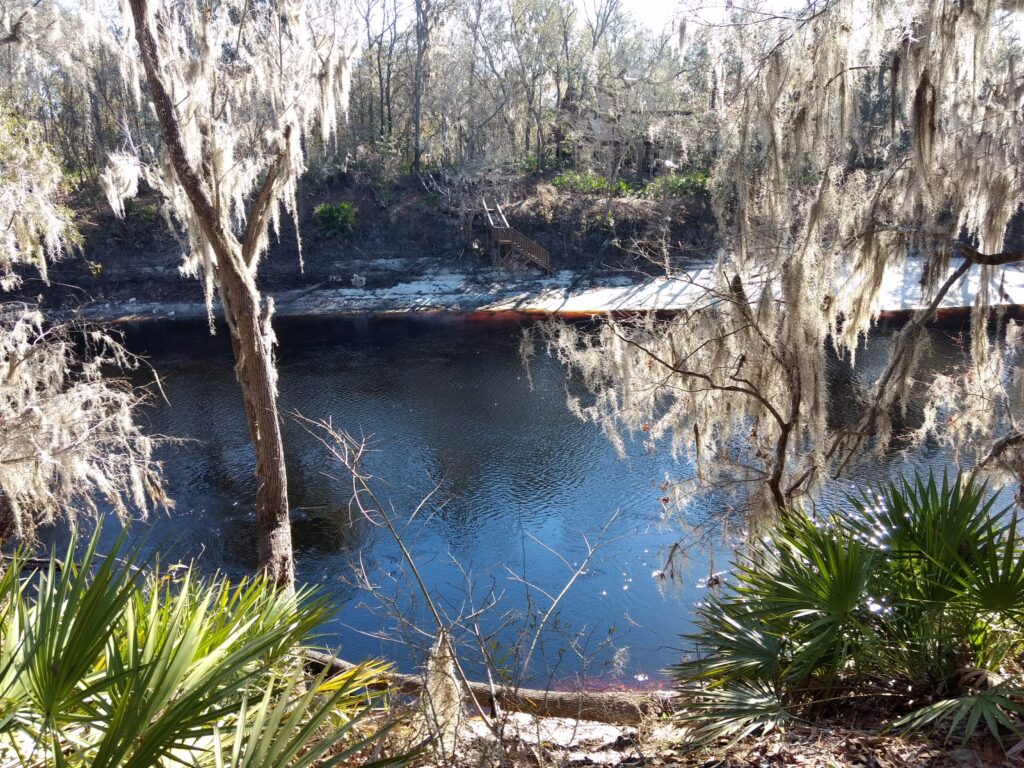 True to it's name, this campground has plenty of opportunities to enjoy live music, concerts, and festivals from February through November. Depending on your musical tastes, you could include a concert or festival as part of your camping experience. There is live music three nights a week, and a dinner club with karaoke for starters. 
There is also a Bat House on site. Each night 400,000 to 500,000 bats will exit The Bat House to feed on insects for the evening. People gather each evening on the perimeter to see this. Dean and Laura saw some of this, but it was fairly cold while they were there, and the bats weren't too active. Other campground highlights include…
Craft Villages

Themed weekends, such as Old Tyme Farm Days & Swap Meet
Café & Music Hall
General Store
Swimming pool
Hiking trails including along the beautiful Suwannee River
Bicycling
Lake
Disc Golf
Also be sure to check out the daily tours of the Mother Tree Tree House ($8 for adults & $4 for children). You can make reservations upon check-in.
Regional Highlights: Spirit of the Suwannee Music Park and Campground 
There is lots to do on the Suwannee River. Check out the Suwannee Outpost if you are interested in canoeing and kayaking. They offer a range of packages from 1 to 6.5 hour tips. Visitors can also enjoy the local farm culture, picking blueberries and blackberries at Rooney's Front Porch Farm or snag some organic chicken and pepper jams at Gan Eden Farms. 
Other yummy area eats include…
Bottom line? If you like collecting memories on your RV adventures, Spirit of the Suwannee Music Park and Campground is one you won't forget.
See you at the campground!
Stephanie + Jeremy
Podcast: Play in new window | Download