Should you buy a Class C Motorhome? Whether you're a first time buyer or a current towable RV owner, it's likely that you've considered a motorhome at some point. It's a tricky question, with lots of twists and turns. But we are facing it head on and talking honestly about the pros and cons of a Class C Motorhome.
Class Cs have family-friendly floor plans and comfortable driving arrangements. However, they also come with a higher price tag than many towable options. Personally, Jeremy always dreamed about owning a Class C. But we really didn't think it fit into our family budget or RV lifestyle. The more we learned over the years showed us that we really didn't see the big picture.
As always, we hope that our learning curve helps you avoid our mistakes (or maybe just missteps).
Quick and exciting note: This is the very first week we are broadcasting a visual recording of our podcast. It's the same content as the audio podcast, but if you prefer to watch, rather than just listen, check it out. We'll be posting these on YouTube and on Facebook, or you can click play below. Don't worry, episodes will continue to always drop into iTunes and Stitcher for those of you that listen during your commute or at the gym!
Segment One: Pros of a Class C Motorhome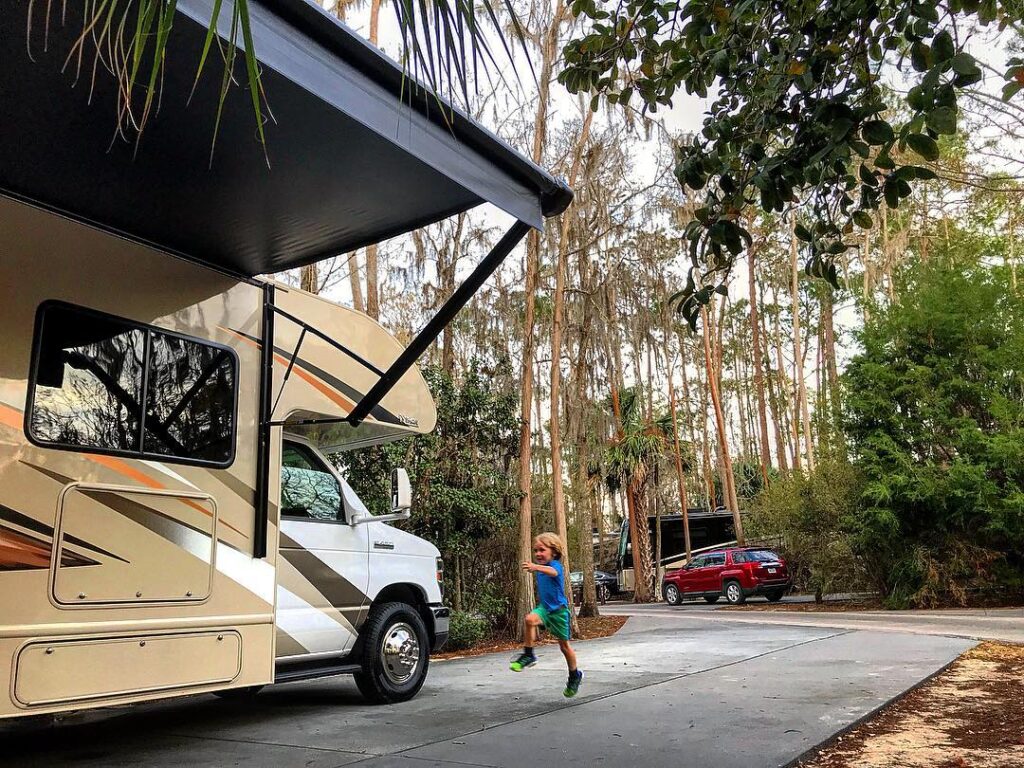 The bottom line is that Class Cs are the most affordable motorized option in the RV marketplace. Plus, they feature more family-friendly floor plans than many Class As or Class Bs. So it's not surprise that this is often the first type of motorized RV that people look at when shopping. 
In this segment on the podcast, we dive in to all the pros of owning a Class C. Here's a quick cheat sheet:
Class Cs offer the most family friendly floor plans in motorized. The cab-over bunk offers extra dedicated sleeping space, and many models feature two bunk floor plans. It's possible to find dedicated sleeping space for kids in Class As, but it's not easy.
The road trip experience is just better. We love our beautiful truck. But wow is it nice to ride down the road with the space and convenience of a motorhome. The driving doesn't feel like drudgery. It feels like part of the adventure.
There's no need to purchase a tow vehicle. If you do not own a tow vehicle already, it can actually be quite expensive to purchase an RV AND a SUV or truck to tow it with. Folks with smaller daily drivers might want to crunch the numbers carefully. Buying a trailer and a two vehicle can easily cost as much as a motorhome.
Class Cs allow folks to use daily driver as toad. You might have a small sedan that you commute in everyday and love. With a Class C, you can keep that as your daily driver and tow it behind your RV when you travel.
Eliminate hitching and unhitching if not using a toad. Look, hitching and unhitching isn't a terribly awful task. But it does take time and physical effort. As towable owners we were shocked at how easy it was to back into our campsite and set up. The hitching and unhitching really does add more time to set up and break down.
Class Cs can be easily serviced if you have a Ford Chassis. Right now we drop our Ford truck off to be serviced at the dealership right around the corner. Seriously…we can walk home. Most people have Ford service centers close by and this makes scheduled and emergency maintenance a breeze.
There are many more affordable options compared to other motorized units. We are saying they are cheap, but you can buy a new Class C motorhome for 60,000. Of course, you can also pay a lot more. Class As and Class Bs start at much higher price points, even for entry level models.
Class Cs are often better equipped for boondocking. Most Class Cs come with generators and larger tanks than the average towable unit. Of course this varies from model to model, but if you want to dry camp or boondock a lot, it a good thing to be aware of while you shop.
Class Cs offer better master bedrooms than many towable units. We have a spirited debate about this one on the podcast, but in short, many Class Cs offer master bedrooms with walk around beds and a ton of wardrobe storage. You don't find that in most travel trailers.
Segment 2: Cons of a Class C Motorhome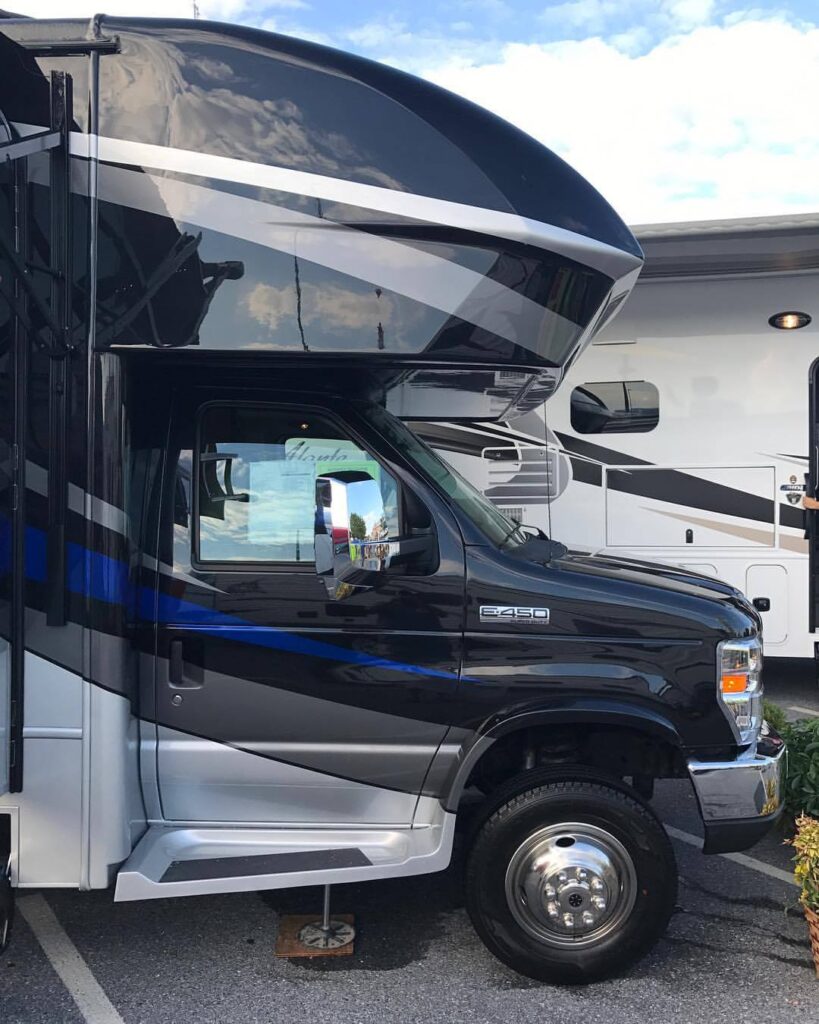 The price of an entry level Class C is higher than the price of an entry level towable. Money matters. And the bottom line is that there are a ton of towables out there that can be purchased for a lot less than a motorhome. We have never had a RV payment that is more than a cable or cell phone bill. Remember however, that you can find great deals on used motorhomes. Also keep in mind the cost of the RV plus tow vehicle if you are buying both.
The MPG is just plain bad. The truck industry has come along way, and newer models have shown drastic improvement in MPG. Not so with Class Cs, which are still hanging out on that same Ford 450E chassis that hasn't been redesigned in ages. Many people claim an average of 8-10 MPG, then others say that only happens downhill with the wind at your back.
The maintenance is more expensive than with a towable. There is really very little routine maintenance for the owner of a towable rig. Plus, the maintenance that you have to do is very affordable. A motorhome brings another engine into the driveway and routine upkeep may cost you. Folks have been known to be shocked at the price of an oil change or tires. Make sure you do your research on that ahead of time, and leave room in the budget.
The drive is not as smooth as in a newer truck. Although everyone loves the space and driving experience in a motorhome, the cockpit is definitely louder than in newer trucks. We have towed with a Silverado, F-150, and F-250 which all offered a much smoother, quieter driving experience than a Class C.
Without a toad, the destination experience will be restricted. Many shoppers convince themselves that they will not need to tow a vehicle when traveling in their Class C. But the reality is that you destination experience will be trickier without a toad. Yes, you can rent a car, use public transportation, or Uber where available. Those options all take a lot of planning and preparation. Be realistic when deciding whether you need a toad.
Class Cs have less residential floor plans than the larger towables. Many luxury towables really do feel like residential apartments now, complete with massaging recliners and breakfast bars with stools. You will not find those types of upgrades in a Class C Motorhome. You'll have to jump up to a Class A for that.
Class Cs can be limited in exterior storage compared to Class As and Fifth Wheels. This is a generalization not true of every Class C. But it is something that you should pay attention to when shopping. The 'basements' on Class As and Fifth Wheels can be ridiculously large compared to the Class C. Make sure you have the storage you need.
Segment 3: Our Personal Experiences with Class C Motorhomes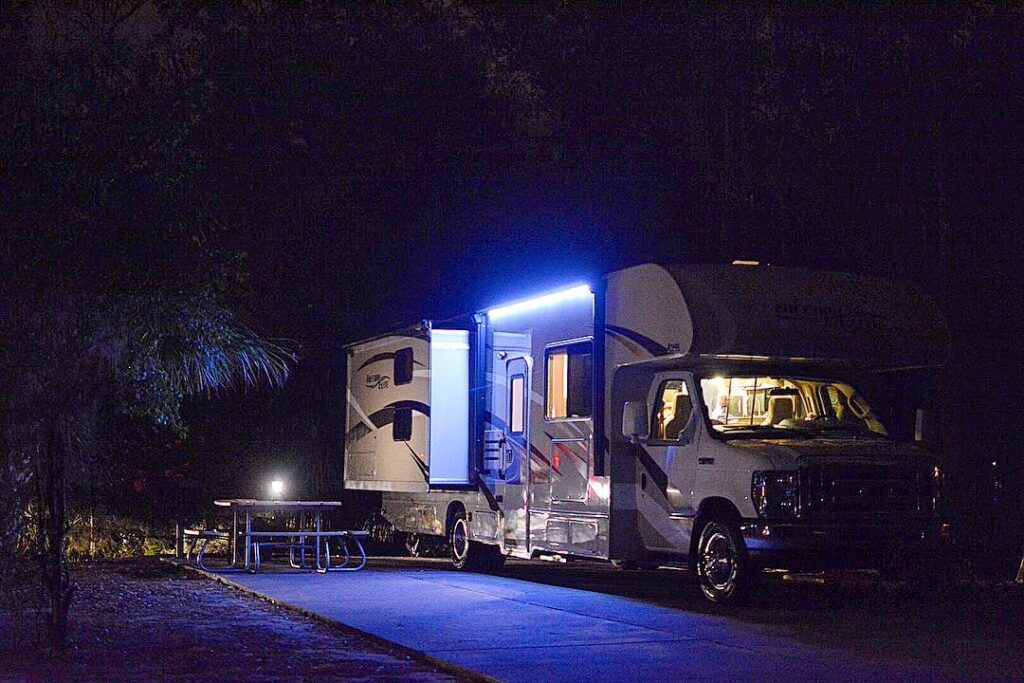 We've now taken two family vacations in a Class C, plus we've talked to hundreds of shoppers and owners over the years. Our audience has taught us so much by sharing their experiences, and the reasons why they made the decisions that they did.
So in this segment, we just take the time to wrap it all up and talk through our personal decision making process. Do we think there will be a Class C in our future? Perhaps. We'll keep you looped in on the conversation.
In the meantime, if you want to read more about our Class C experiences, check out RVFTA episode #176 about our latest trip to Disney World in a rental from Lazydays. There's also a Facebook Live embedded into that blog post with a tour of the Class C!
Other Resources mentioned in RVFTA Episode #184:
We inducted another item into the RVFTA Gear Hall of Fame. We are highlighting one piece of gear per episode that we have used and LOVED for years as RVers. You can hear our complete review on the podcast.
This week we inducted the Toas-Tite, an aluminum sandwich maker that has toasted a ton of yummy food over the fire for our family. The boys love mini pizzas and Jeremy lives for Turkey Ruebens. It's a fun way to make lunch or dinner at the campground, and we adore them.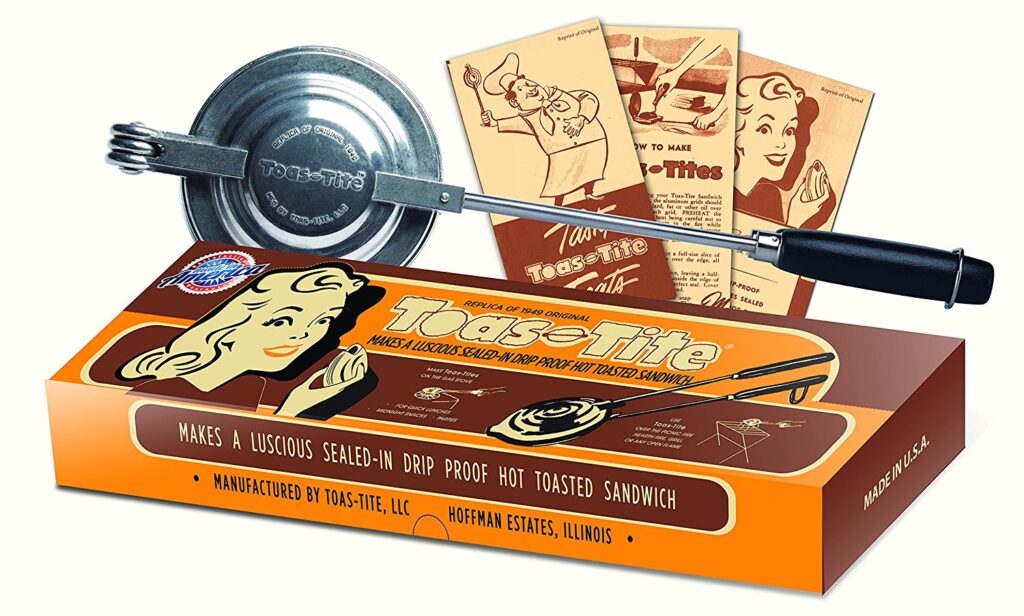 Do you have a Class C Motorhome? Torn between a Class C and a towable? We would love to hear your story and your shopping experience in the comments below! Or if you have questions, join our private Facebook group, where friendly folks will help you work through your RV issues…
See you at the campground,
Stephanie + Jeremy
Podcast: Play in new window | Download