There are a lot of reasons why folks might be thinking about solo parent RV travel. Some parents have complicated work schedules that make it hard for the whole family to travel together. Some want to spend one on one quality time with the kids. And some are full-time single parents, determined to have amazing adventures despite the additional hurdles.
We were lucky enough to meet Anne Kennedy at the Florida RV SuperShow a couple of years back, and boy has she been an inspiration to us. Anne travels with her two adopted children in a Class B motorhome and doesn't let the word 'can't' enter into her vocabulary. She came onto The RV Atlas podcast to encourage anyone who needs an extra boost of confidence to try out solo parent RV travel.
If you are thinking of hitting the road as solo parent RVers, make sure you listen to the complete podcast episode in Apple Podcasts or your favorite podcast player. You can also click on the play button at the top of this article! Anne offers a double dose of both inspiration and practical information.
How Anne Became Inspired to Try Solo Parent RV Travel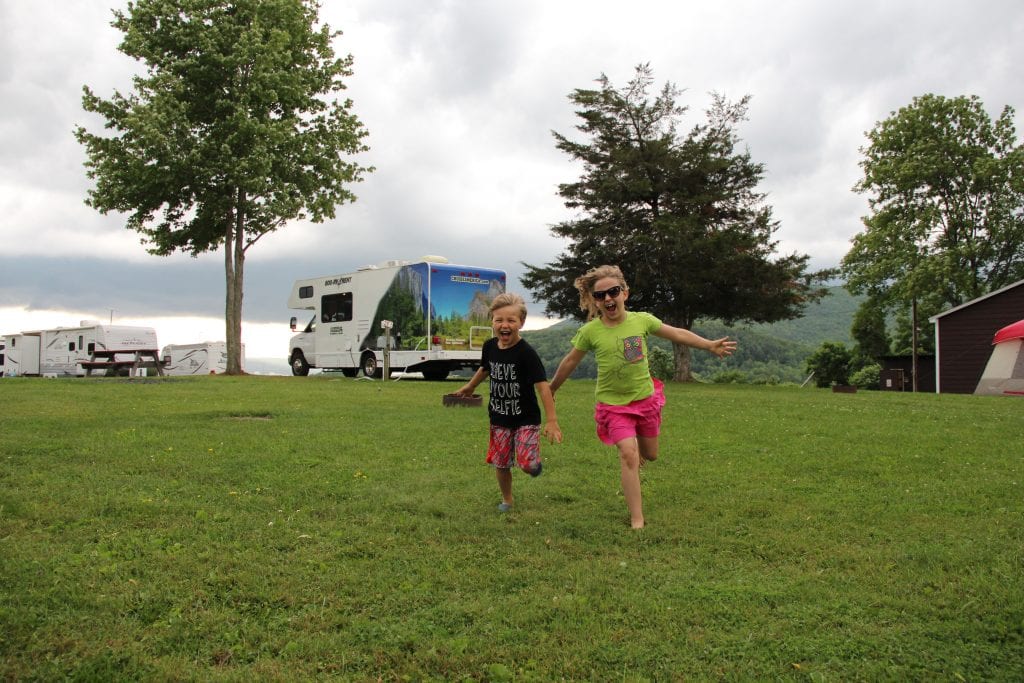 In 2012, Anne became the foster mom to one year old and four year old siblings. Then just 18 months later, she legally adopted them and they officially became the Kennedy family. In 2016, Anne was offered a severance package from her longtime employer. As a single parent, this seemed like an amazing opportunity to spend quality time traveling with her kids over the summer vacation. She had always dreamed of visiting Niagara Falls, and quite suddenly that seemed within reach.
There was one problem.
Anne had no idea how she could manage an epic road trip as a single mom with two young kids.
As luck would have it, she was walking through a parking lot one day and spotted a Cruise America RV Rental (For more information on RV Rentals, read this). The lightbulbs went off. The pieces of the puzzle fell into place. Anne took off on a solo parent RV trip with her two kids in a Cruise America Class C motorhome.
They had a phenomenal time and the next year was filled with her kids waxing sentimental about the trip and begging for an RV of their own. Anne agreed and started shopping for a Kennedy family rig.
How Anne Found Kimber Blue Mountain Lion, The Family Class B Motorhome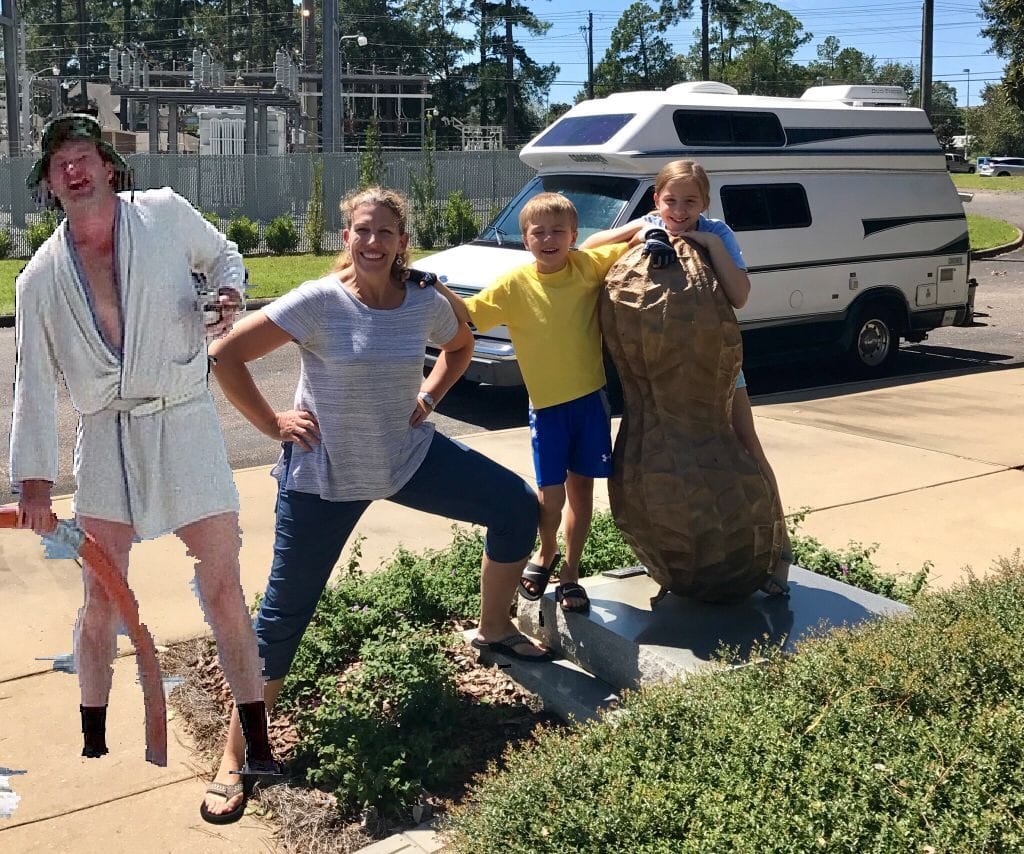 Anne decided on a Class B motorhome for the following reasons…
Anne didn't own a tow vehicle and had no experience towing.
She liked the safety of being in a self contained unit.
She wanted to spend time outside, not in the rig.
The Class B fit in her driveway.
It could operate as an additional family vehicle.
The Class B was easier to tow in an emergency situation.
Driving and parking were easier than any other RV option.
She found a 1997 Coachmen M-19 RD for $11,000 on Craiglist. It was on a Ford Econoline chassis and more importantly…it didn't smell bad.
Anne has put a few thousand dollars more into the unit, and her all-in of about $15K is more than the current value of about 10K. She readily admits this was not a financial investment; it was an investment in her family. It's also come in handy for a lot more than camping. They used it to evacuate during Hurricane Irma and Anne was able to use it as a home office during some house renovations. Then there are the many times it's been used for day trips, furniture hauling, and other random Class B assignments.
Anne's Tips for Solo Parent RV Travel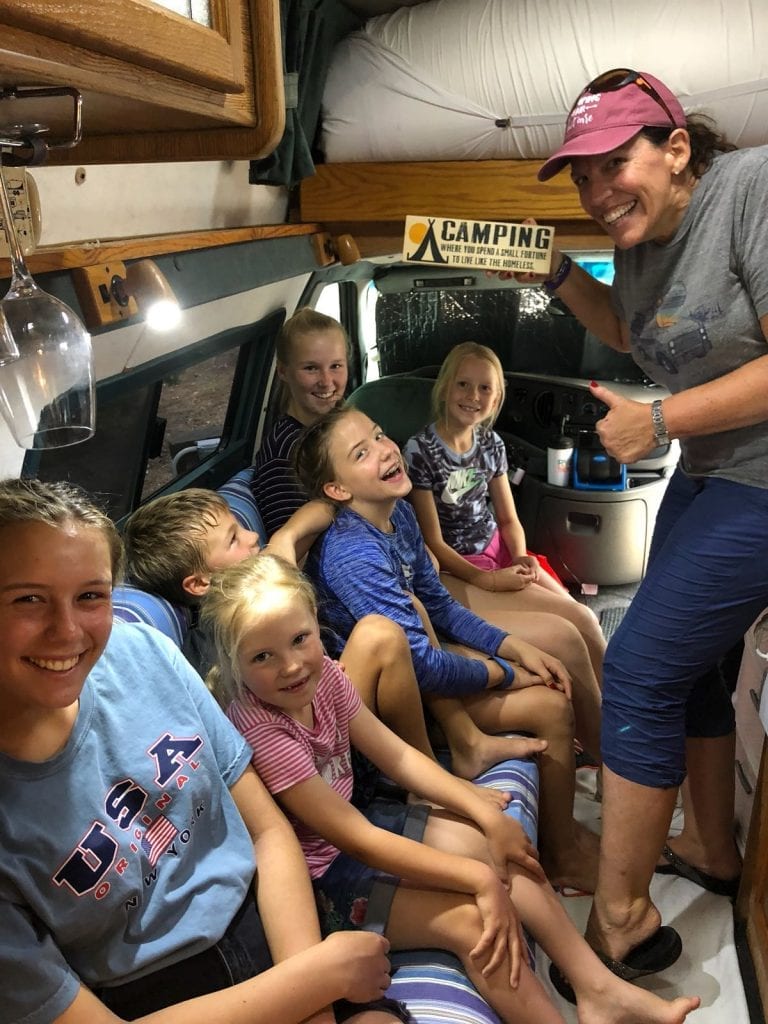 Be a Weekend Warrior. Single parents simply have more responsibilities and often less vacation time. Anne knows she has to embrace the weekend if her family is going to go camping.
Just camp whenever you can. Whether it's driveway surfing or bringing the Class B on a day trip to the beach, Anne squeezes in camping opportunities when they arise.
Be prepared to forego the Instagram experience. Anne might not be creating amazing IG images, but she focuses on establishing simple, but important traditions like hot chocolate in the morning and movie nights at the campground.
Ask for help. Anne knows firsthand that campers are always willing to lend a helping hand. She has never been good about asking for help, but she's trying to get better.
Be prepared to have less of a good time than your kids. Look…it's a lot of work to travel with kids. Anne knows it's worth the effort so she's all in. But the simple truth is that many times her kids have amazing memories and she's just exhausted. Anne's willing to take one for the team right now.
Bonus: Anne's Favorite Gear for Vanlife with Kids
To wrap up this episode, Anne shared a few of her very favorite gear items that help her rock at solo parent RV travel. Listen to hear more details about she loves these things.
Solo Stove: Anne considers this the best gear purchase she made for her RV.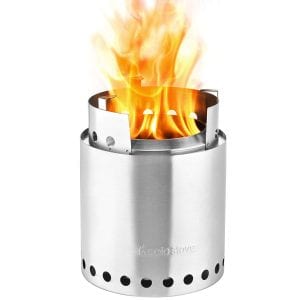 Induction cooktop: Small and simple, Anne can cook almost anything on her induction cooktop. Plus, it works perfectly with her cast iron!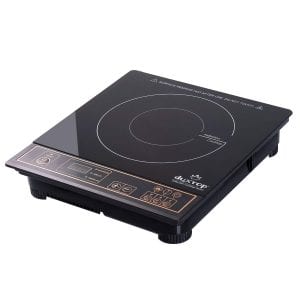 Apple Connector: Anne always has a few movies downloaded to her phone on the Amazon Prime app. With this connector and an HDMI cable, they can watch hi def movies on demand without fussing with cable hookups or WiFi.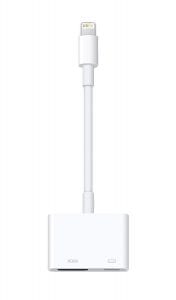 We are truly honored that Anne agreed to come on the podcast and share her inspiring story with the rest of the RVFTA community. Her message resonates with us, even though our family setup might be a bit different. Anne encourages us all to truly focus on the most meaningful parts of the RV journey and let all the other pesky demands fade into the background. We truly hope she challenged the rest of you to make the most of your time with the kids, whatever your personal hurdles might be.
See you at the campground,
Stephanie + Jeremy
Podcast: Play in new window | Download