We bought our first pop up camper when our twin boys were 11 months olds. It didn't take us long to discover that RVing with babies and toddlers is an amazing family experience. However, we also learned that it isn't for the faint of heart.
We know that many new parents are eager to raise their kids at the campground. But the idea of bringing babies and toddlers on an RV trip can feel nerve wracking and overwhelming. So we invited Nathan and Marissa Moss from Less Junk, More Journey onto the podcast to share their best tips and gear recommendations. They also believe that the hard work of spending time together as a family pays off in spades.
So hopefully all you new parents out there will feel a bit more inspired and a lot more confident after you listen to this episode!
Images courtesy of Nathan and Marissa Moss, Less Junk, More Journey
Segment One: Why Less Junk, More Journey Decided to Live in an RV with a BABY!!!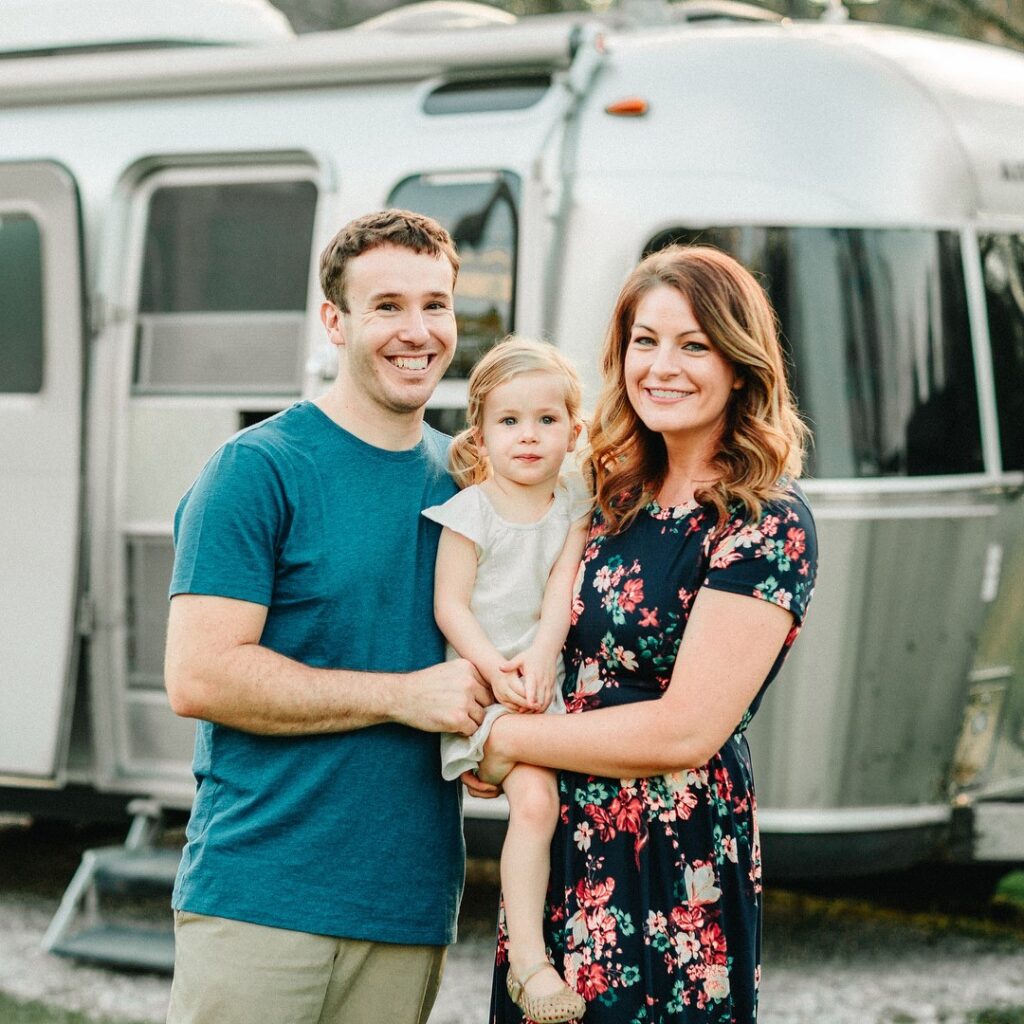 Nathan and Marissa Moss hadn't even camped before when they decided to hit the open road with their baby girl, Hensley. And now they live in an RV and host a widely popular YouTube channel called Less Junk, More Journey. So what got them thinking about full time RVing?
Nathan ran his own business from home, and Marissa was a nurse. They knew they wanted to spend as much time as possible together as a family, but their lifestyle wasn't making that easy. Marissa felt her heart breaking every time she pulled away from the house to go to work. She wanted to be home with her baby.
So many of us have experienced this very same feeling as we transition into parenthood. With demanding careers and seemingly endless responsibilities, it can be easy to let the really important things slip by. We get distracted by the busyness and forget to focus on what really matters.
Nathan and Marissa decided to ditch the sticks and bricks home and embrace a nomadic life, living in an RV. But even if you don't want to go to that extreme, camping can be an amazing way to take a deep breath and have some fantastic adventures as a family.
Because you can't be scared of RVing with babies and toddlers.
In fact, getting out in the RV while they are young is one of the best ways to make sure your kids are prepped for future adventures.
So how have Nathan and Marissa made this work?
First of all, they insist that you don't need as much stuff as you think you do. And we totally agree. They also learned how to work with Hensley's schedule and personality instead of getting frustrated when things weren't going smoothly. For example, they try to plan their traveling days around her schedule as must as possible. This means ample play time before morning departure, and timing trips along with nap schedules. That's smart advice whether you own an RV or not.
If you want to watch one of Less Junk, More Journey's You Tube videos, this one gives a ton of advice about traveling with toddlers. You can find all of their great videos here.
Segment Two: The Best Gear for RVing with Babies and Toddlers
Nathan and Marissa believe the most important thing about their journey is building the family relationship. But having the right gear does help. In the second segment, they share their very favorite products that help make everything easier at the campground and on the road.
It's been a few years since we were lugging around a lot of baby gear, but we have to say their recommendations are spot on in our experience.
Bob Revolution Flex Jogging Stroller
Don't let the price tag on this stroller scare you away. We had the BOB also and it was the single best piece of baby gear we ever owned.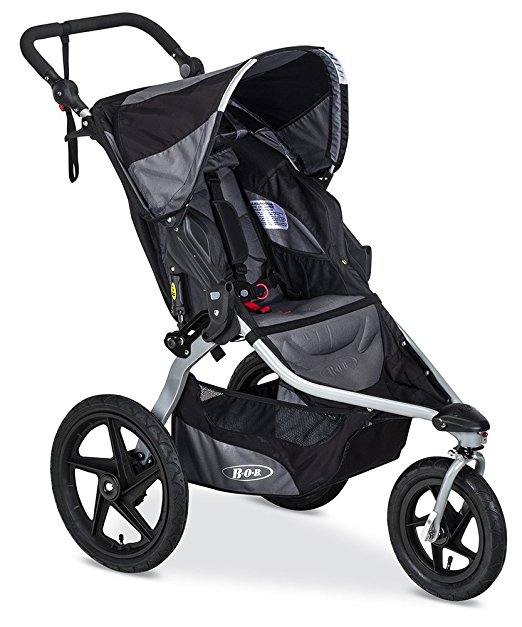 iBert Child Bicycle Safe-T-Seat
Biking is one of the best outdoor activities that you can enjoy while your kids are still young. Marissa and Nathan used this bike seat...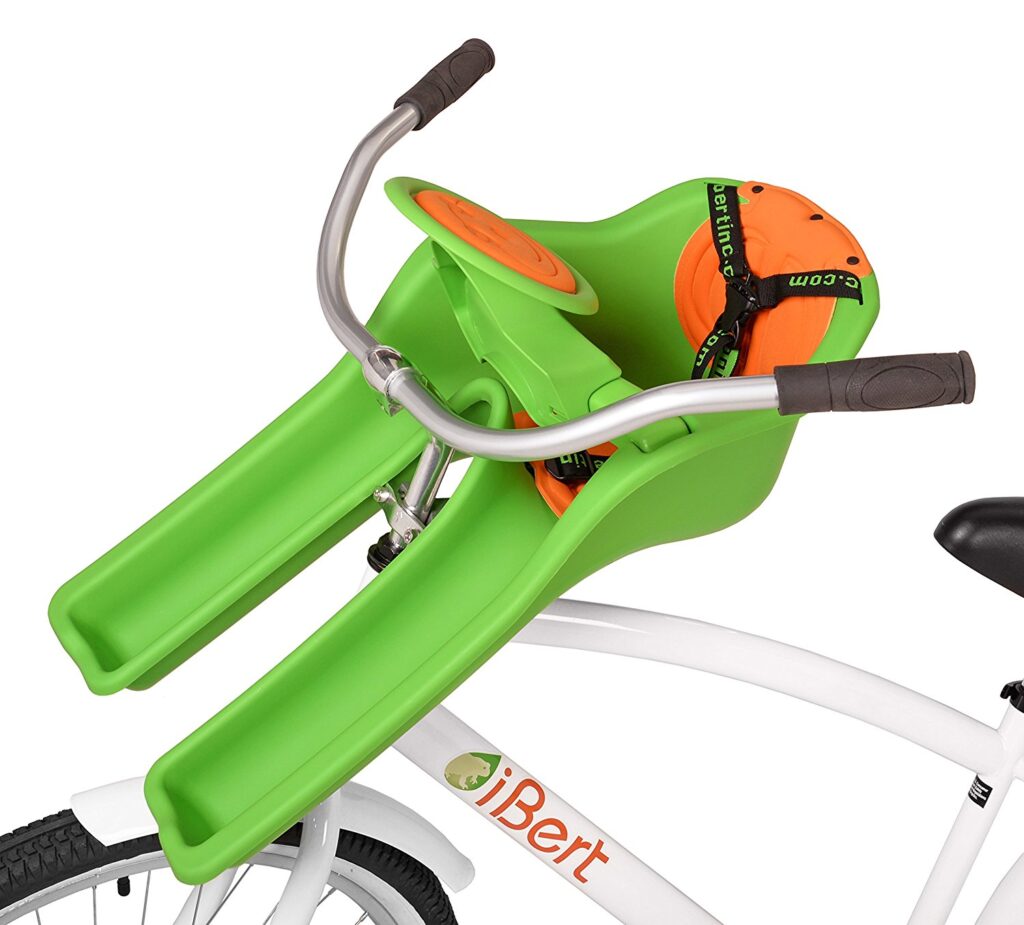 And we loved our Thule Ridealong Child Bike Seat…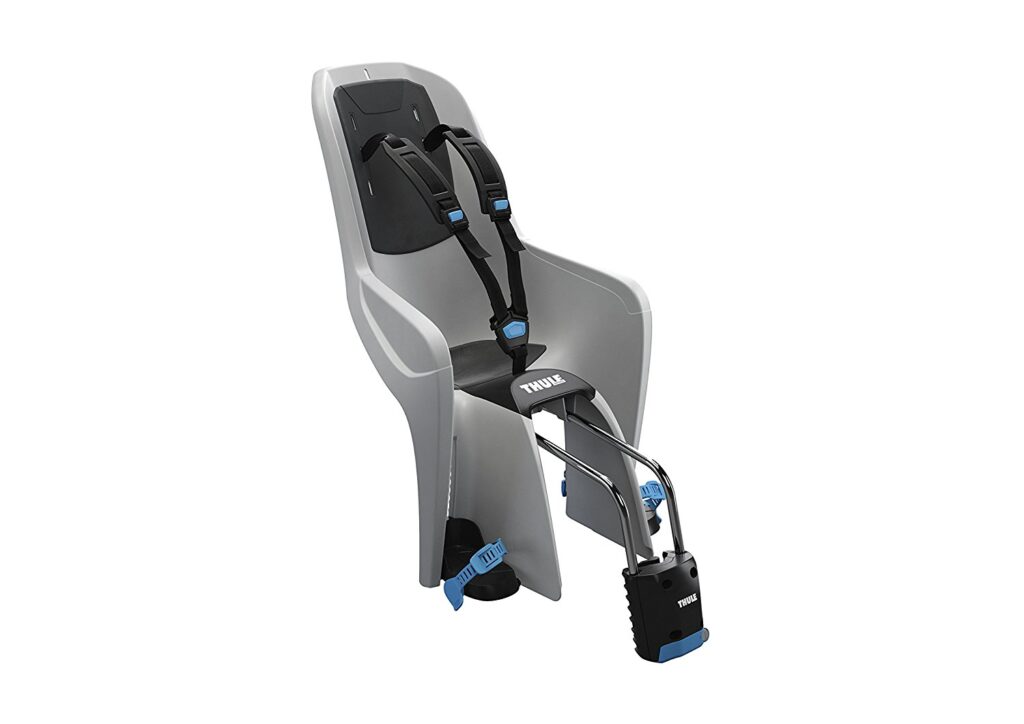 Deuter Kid Comfort 2 Framed Child Carrier
Hiking was another outdoor activity that allowed us to explore the great outdoors even with little ones in tow. A good kid carrier is a must!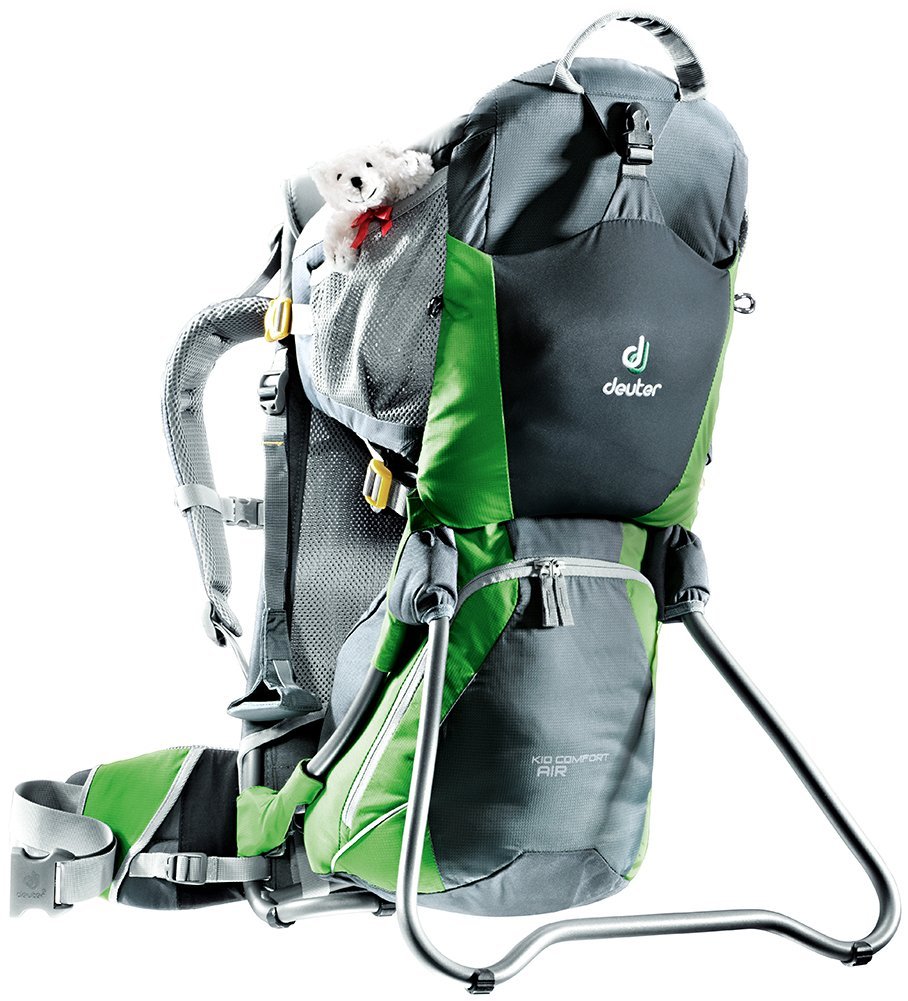 Stokke Flexi Bath
We were lucky enough to have a bathtub in our RV, but many campers don't have them. Nathan and Marissa loved this folding tub.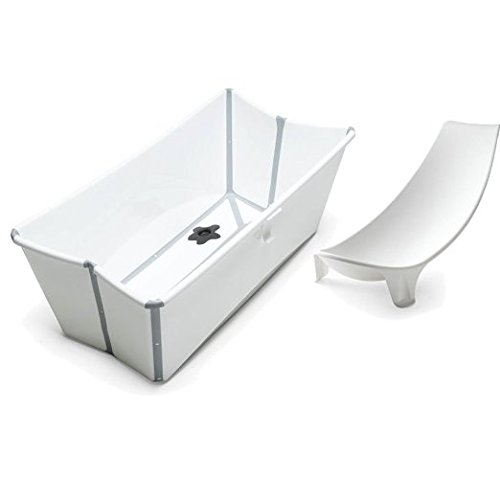 Inglesina Fast Table Chair
We also swore by these chairs that easily attach to picnic tables and restaurant tables. No bulky highchairs for us!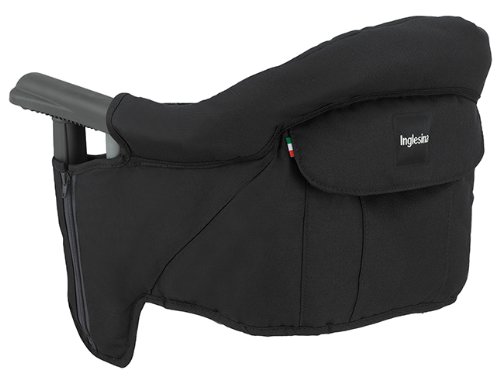 Segment Three: Our Own Tips for RVing with Babies and Toddlers
We've gone through a couple of rounds of RVing with babies and toddlers ourselves. We started camping when our twin boys were 11 months old, and Wesley went on his first RV trip when he was six weeks old.
He slept through the night, BTW.
So here are some of the rules we developed for ourselves after many lessons learned the hard way…
Know your kid's personality. Some folks will tell you that routine is religion, and some folks will tell you to let it all go at the campground. The truth is that it should depend on the baby or toddler. Max and Theo were nightmares if they didn't nap, so we worked our schedules around that. Wes napped better in a hiking backpack than in a bed, so we took advantage of that quirk. Do what works for now…this stage won't last forever. (even though it feels like it!)
Have the right gear instead of having a lot of gear. Whatever works for your baby or toddler at home, should go on the road with you if possible. Break it down into three categories: sleeping, eating, and having fun. Bring the gear that allows those three things to happen without a lot of fuss.
Make sure to stock a mini medicine cabinet. It's not just about a first aid kit. Babies can wake up sick in the middle of the night at home AND at the campground. Have all of those go-to items in the RV just like you have at home. Think Motrin, Tylenol, Benadryl, Pepto Bismol, etc.
Keep it in perspective: it DOES get easier. Some folks like to tell struggling parents of babies and toddlers that it gets harder as the kids grow up. These people are not your friend. Having adventures with little people who can't even get themselves dressed in the morning is not easy. BUT. It's worth it. Remember you are doing important work.
Wise Words from the RVFTA Community: RVing with Babies and Toddlers
Someone over in our RVFTA Facebook Group asked for advice on RVing for the first time with a baby. She received a lot of great tips. Our favorite, though, came from Shay who has two preteen daughters and has earned her stripes as an adventure mom. She wrote:
"I'm going to tell you the secret to having adventures (all adventures) with one year olds (and all other aged kids)…It's hard, go anyway. Always. You will never feel totally ready or prepared. Your gear list will never be complete. And your child will always come up with some new challenge that you couldn't have predicted. Don't let that scare you. You are brave, you are capable, and you are almost always within a short drive of Walmart (just in case).
Whatever effort you put in to acclimating your child towards the Adventure Life now will pay off in abundance later! Every potentially crappy camping or road trip now is adding another brick to your ultimate foundation. You are legacy building here!
It's been a long time since I've had super little bitty babies, so I don't have any specifics on hear or strategies. I do have a resume of crossing the country several times with very small children, so I speak to you as an experienced old crone. Let me be your cheerleader: You can do it!!!"
A big thanks to Nathan and Marissa for coming on the show and sharing some of their hard-earned wisdom. You can check out all there YouTube videos here.
And we'll see you at the campground…with babies on board!
Other resources mentioned in this podcast episode:
Stephanie + Jeremy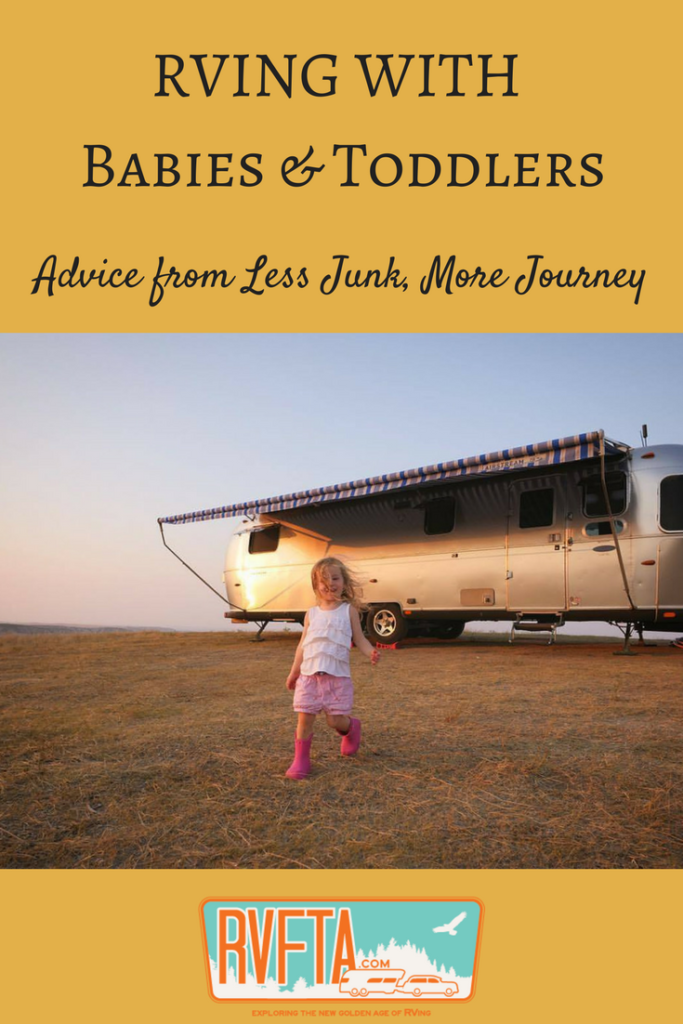 Podcast: Play in new window | Download