Travel guru Rick Steves has said, "A virus can stop travel plans, but not travel dreams." In that vein, we want to keep inspiring your RV-travel dreams. Today, we are talking about a pretty dreamy destination: Iceland! While we know you won't be packing up to head there anytime soon, RVing in Iceland is definitely a bucket-list trip.
Our guest Cindy Munson has traveled around Iceland twice in an RV–a campervan, to be exact. She is here to tell us about that experience and to give you some tips for planning a "future" trip of your own.
Meet Cindy and her Family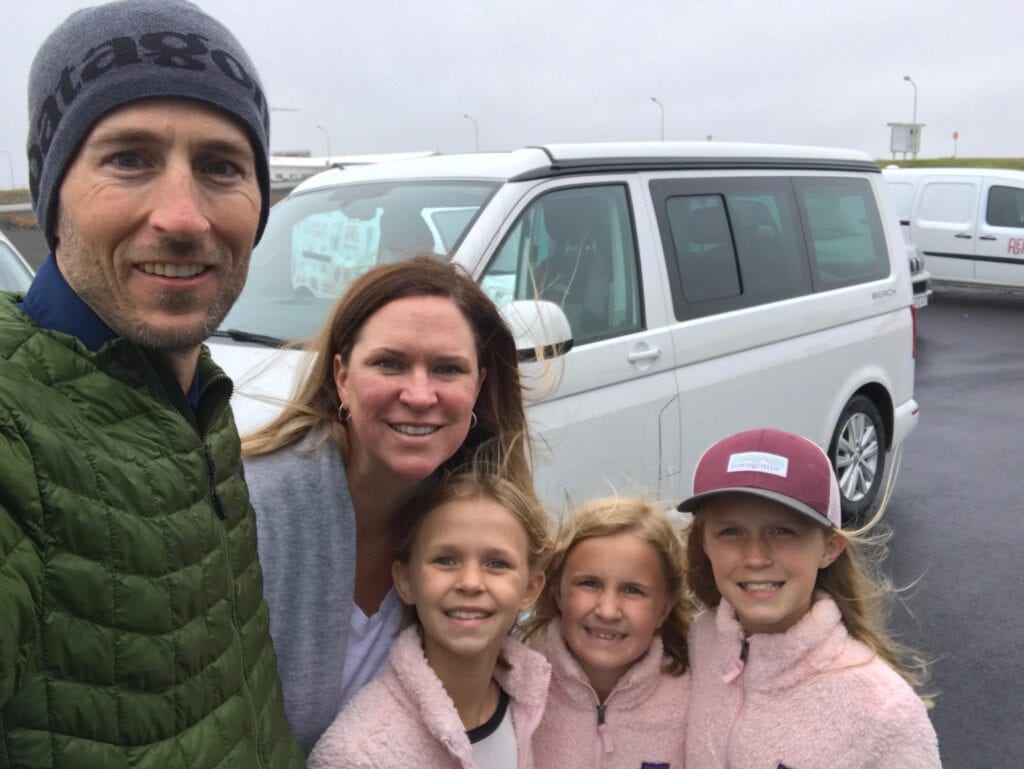 Cindy didn't grow up camping, but she says it is something that just "got under her skin." Cindy travels a lot for her job and grew tired of flying and staying in hotels, so she was drawn to the idea of RVing. She and her husband bought their first RV in 2018, a Rockwood Roo hybrid.
Today, Cindy and her family travel with their three daughters, ages 12, 10, and 8. They live in Texas and have enjoyed camping in the state parks in their RV named "Joey." They've also taken some further trips around the states and outside of the USA.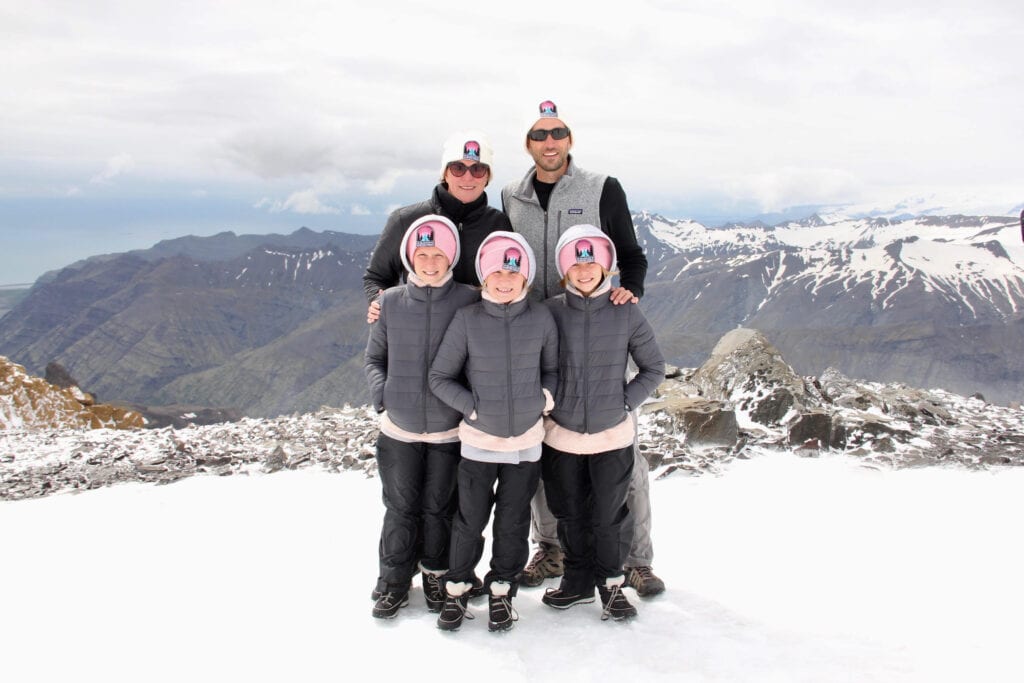 Cindy and her husband made a plan to do a big trip every five years. After seeing some pictures of Iceland, they decided to fly over in 2017 to explore for ten days. They promised their daughters that they would return someday with them if they really liked it. And, of course, they really liked it! So, they planned a return trip for the whole family.
Renting a Campervan for RVing in Iceland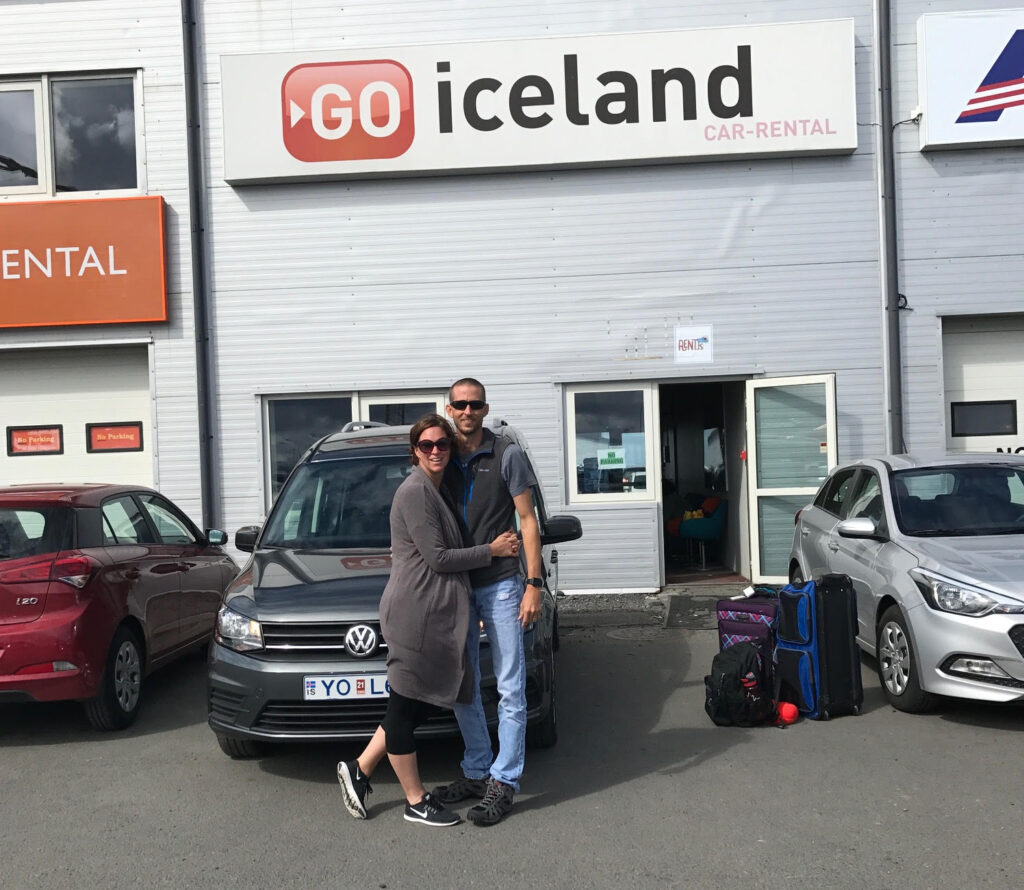 Cindy and her family decided to rent a campervan when they were planning their trip to Iceland. This seemed like an easy, fun way to explore. Plus, Cindy wanted to be up close to the natural features that abound. There are many options for RVing in Iceland, including truck campers, Class Bs, Class Cs, and more.
Cindy was attracted to the campervan for many reasons. First, the price point was good. Second, the campervan seemed safe to drive, especially in Iceland's windy conditions. Also, it allowed for easy navigation with its small size.
Another important benefit of the campervan is that the girls could see out of the windows while driving. Since this trip was a tour of the landscapes of Iceland, it was important for Cindy to ensure they could see out from the backseat. If you are traveling with kids, make sure to rent a vehicle that has windows for everyone.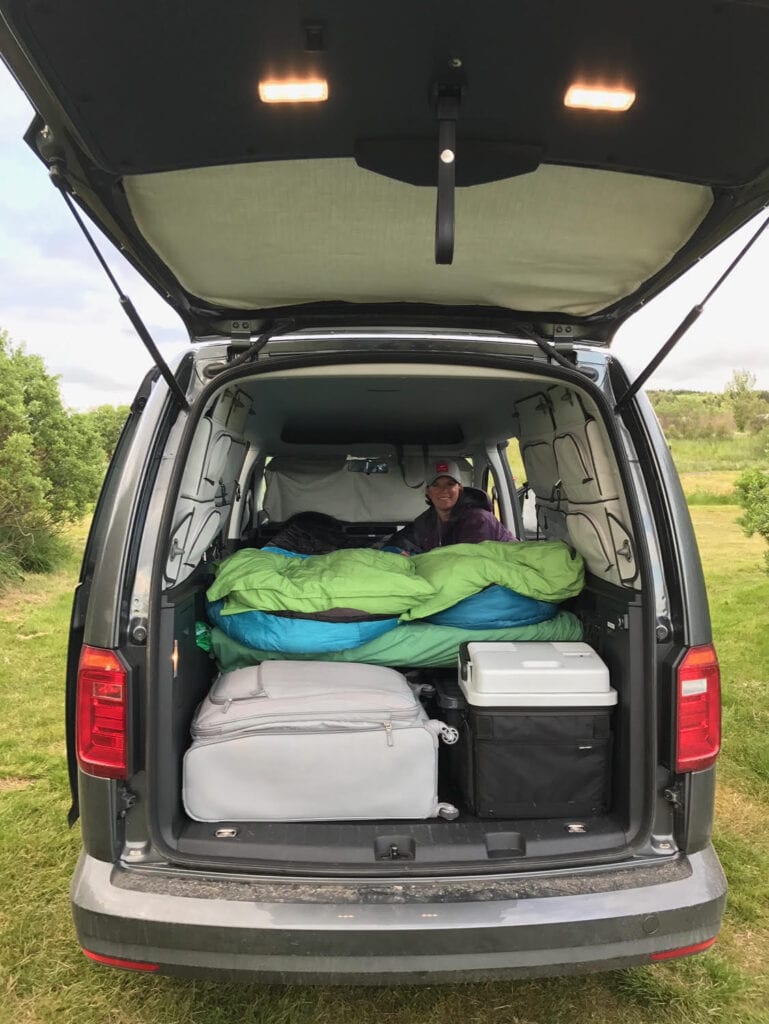 Finally, Cindy loved that the campervan came fully loaded with everything they needed–linens, plates, utensils, and so on. Their family arrived with just their backpacks and suitcases, and they were ready to go! Whenever you rent an RV, make sure to check on what IS and what IS NOT included (advice we've given before).
Now, remember, Cindy has three kids. How did their family of five do in a campervan?? Cindy wanted to do this trip while their girls were relatively young and small enough to share a small bed. They rented a van with the pop-up top and put the girls up there. It was tight, but it was live-able for them. Good to know. We wonder if the same would be true for our boys!!
Campgrounds in Iceland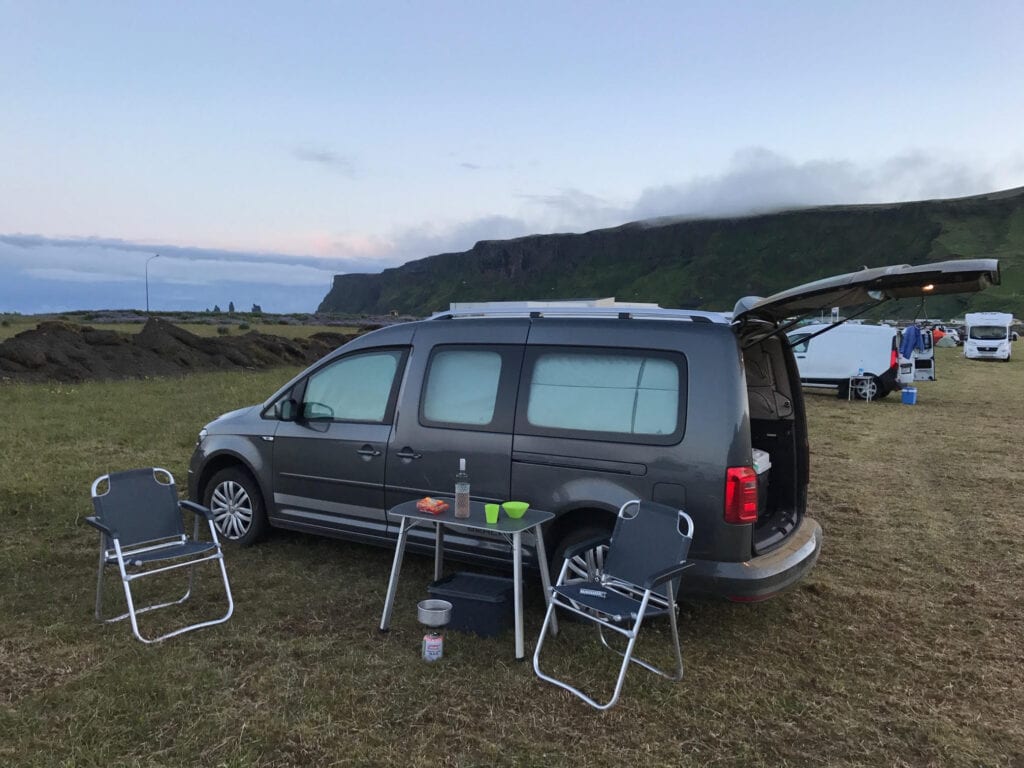 For their first trip to Iceland, Cindy had no idea what to expect with the campground experiences. They were arriving with no reservations. Even though she had read that this would be fine, it still made her nervous. Turns out, it is true!
Campgrounds are everywhere, for the most part. It is a camping culture. You just check your map, and you'll easily find a campground somewhere close. At many of the parks, you just pay when you arrive and park. Cindy said it cost around $20-40 per night at the parks they visited. Most of the campground don't have specific sites or anything like that to deal with, though they may have camping areas with different restrictions.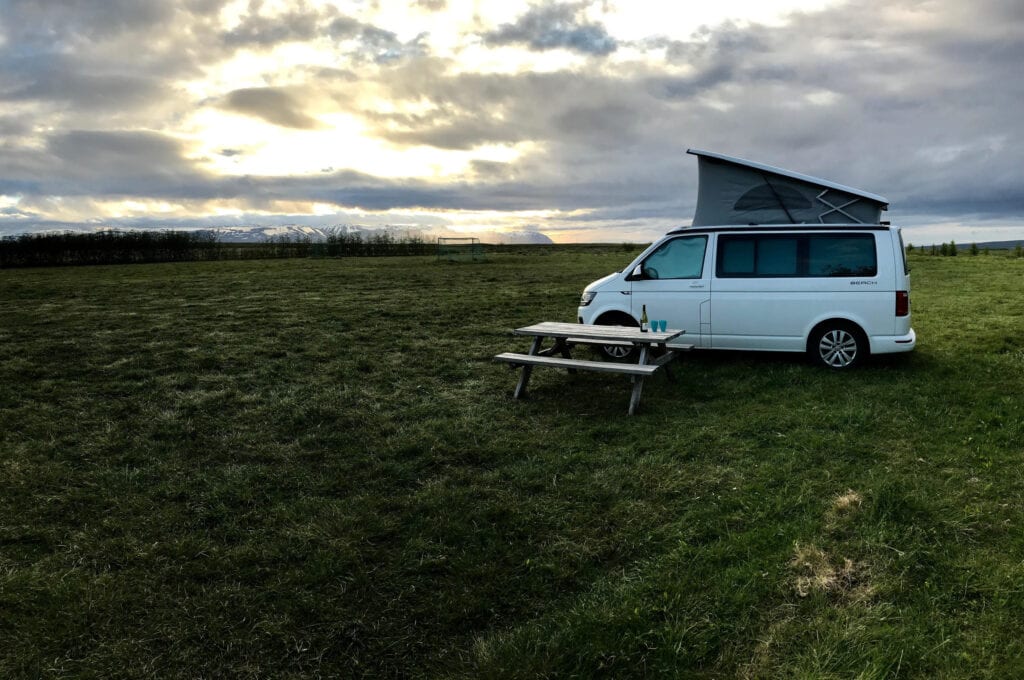 RVing in Iceland is also a little different when it comes to hookups. Not all campgrounds offer them, but some do. You may or may not find dump stations. Cindy's family used the campground facilities and had no problem with them.
Many of the campgrounds also offer hostel-style community facilities where you can prepare meals using the sinks, oven, tables, and etc. This makes us think of the set up at Inn Town Campground, which was partially inspired by Dan and Erin's travels in New Zealand. Other amenities may be sparse, but Cindy said the playgrounds are pretty awesome.
Things to Do while RVing in Iceland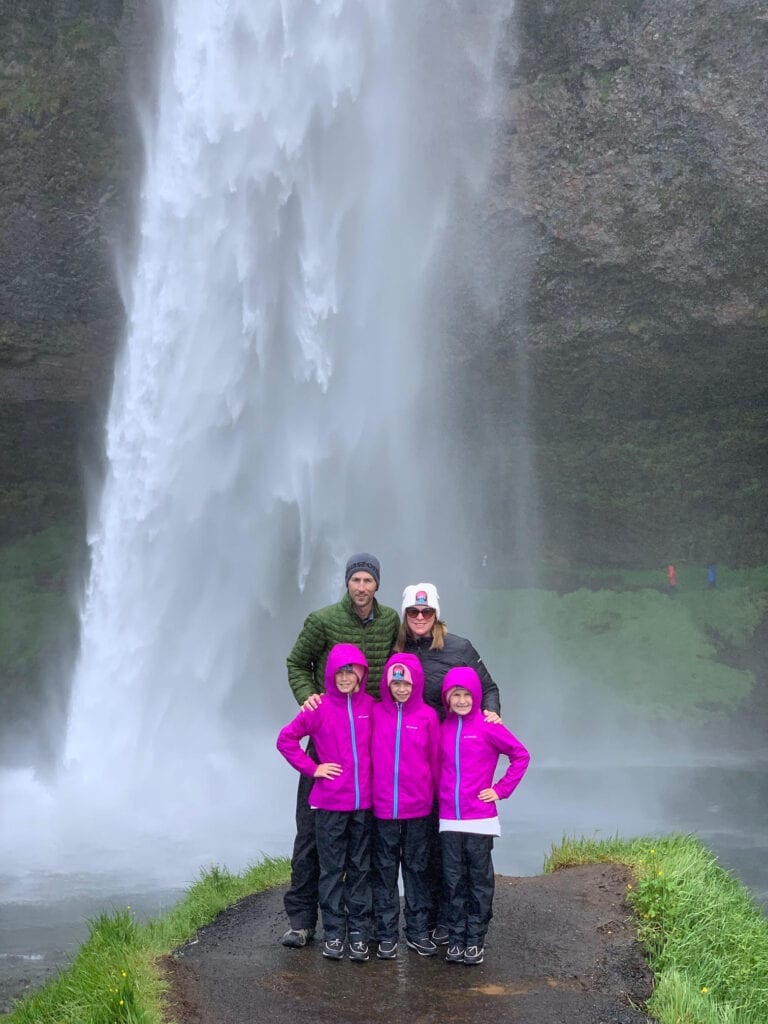 Iceland is a land of epic scenery, which is what attracted Cindy's family. Though they had hoped to see the Northern Lights, they had to go at the wrong time of year, due to their travel schedule. However, they did find a lot to explore. The waterfalls are especially stunning.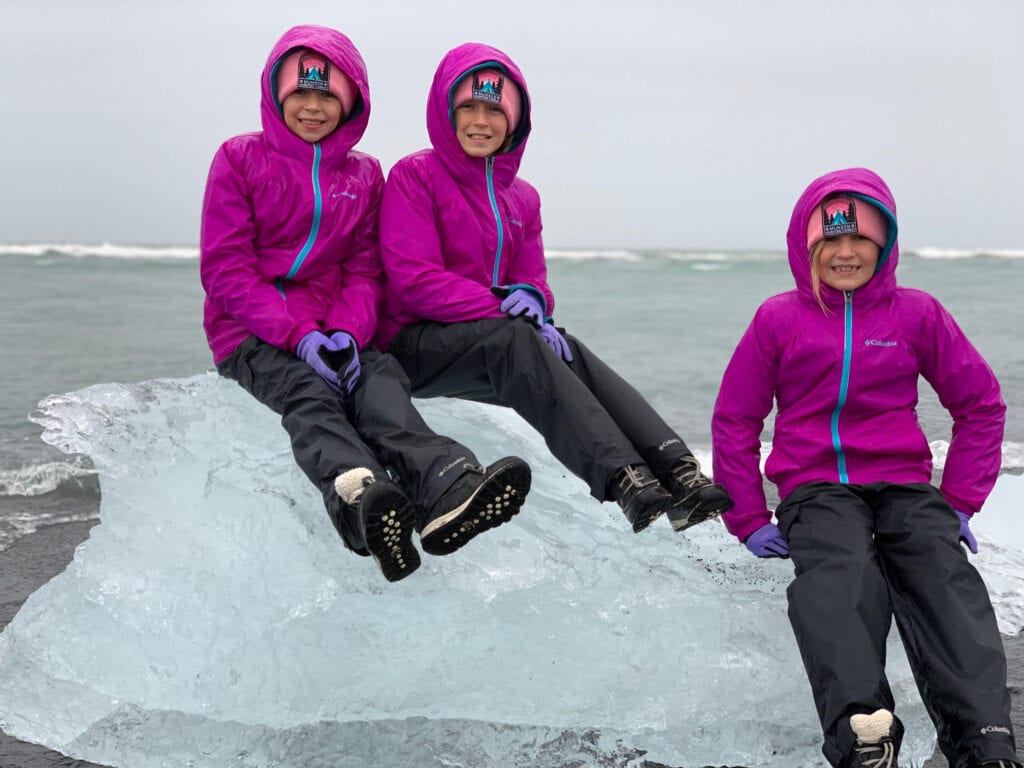 Cindy's family truly enjoyed hiking through the rolling hills and up to the glaciers. Iceland is a great place for horseback riding and whale watching. You can also explore the turf houses and some urban areas.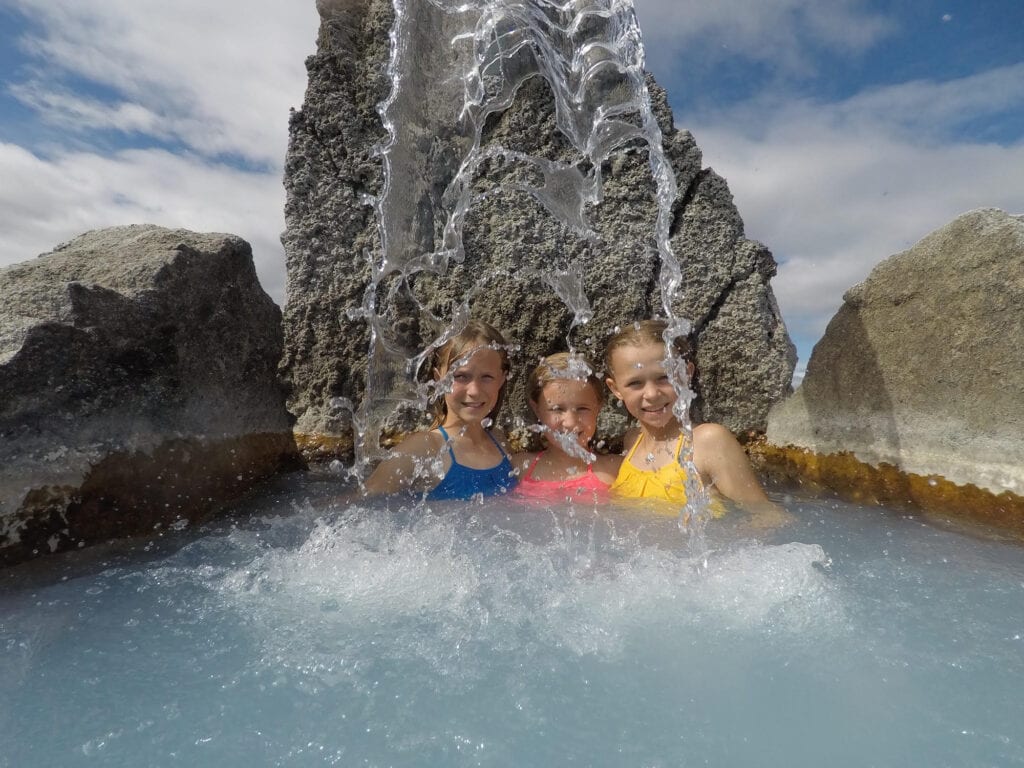 Another thing Iceland is known for is the geothermal pools. Cindy's family enjoyed relaxing in these, enjoying a "spa day" with the girls. The hot water is naturally heated.
Finally, you'll find the system set up for Americans to easily use their credit cards. Though, Cindy did have to get Icelandic funds to pay for hot water at one of the campgrounds.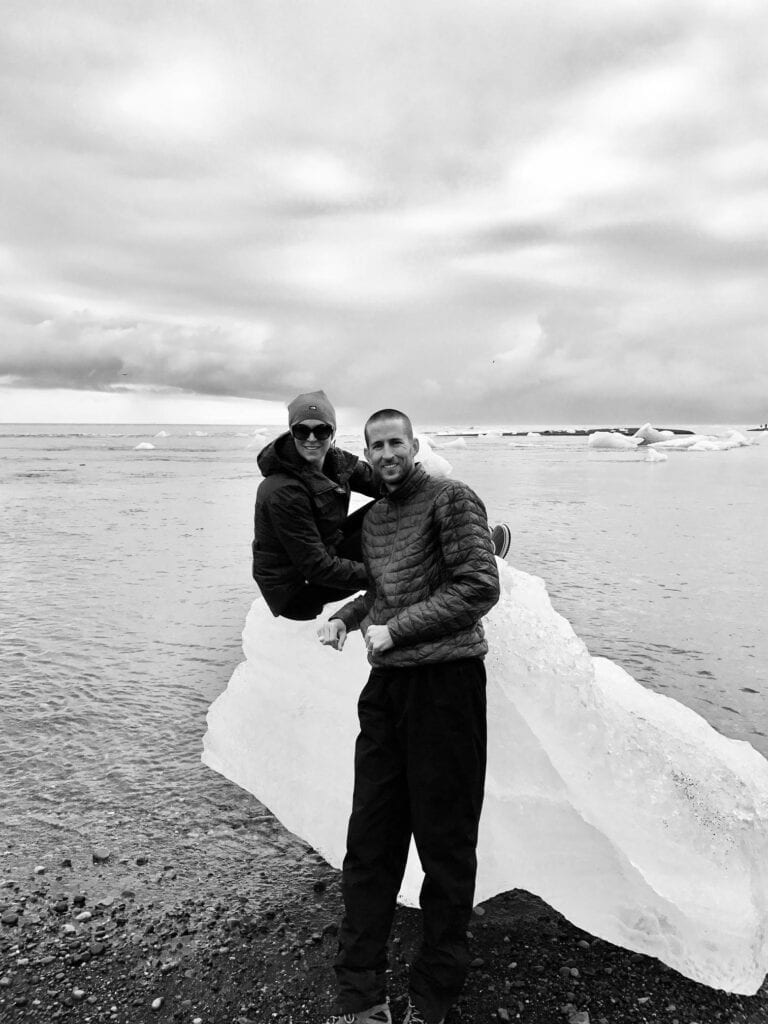 We really want to thank Cindy for sharing this epic adventure (and her great photographs) with us! We have long had Iceland on our bucket list. Who knows when we will get to go, but now we can dream and plan with a little more information and inspiration!
See You at the Campground,
Stephanie + Jeremy
Podcast: Play in new window | Download