Is there anything more iconic than a family trip to Mount Rushmore? Probably not, so this past summer we decided to check it off our bucket list. We had an amazing visit to this destination, but not everyone has the same positive experience.
In fact, we've spoken to so many folks who used words like "overrated", "commercial", and "boring" to describe their own Mount Rushmore experiences.
Well, that wasn't our experience at all. In fact, our visit was exciting, educational, and inspiring. We listened to a lot of advice before the trip, and tried to avoid some of the obstacles that seemed to lead to negative impressions.
So if you're planning on visiting Mount Rushmore in the future, here are our 12 tips for making it an amazing and memorable experience…
You can hear us chat in more detail about all these tips on this episode of the RV Family Travel Atlas podcast. Just click the arrow above, or find us in the Apple Podcast store, Spotify, Google Play, Stitcher, or Tune In Radio.
Tip #1: Mount Rushmore is not just a 'pass through' destination.
Many folks treat Mount Rushmore as a quick stopover on their way out to visit the 'more exciting' destinations of Yellowstone, Grand Tetons, or Glacier National Park. We have heard from so many listeners over the years that they wished they had spent more time in the Black Hills region. For this reason, we decided to make the Black Hills our sole destination.
And we are so grateful that we did.
Our family spent about 10 days in South Dakota, and we enjoyed every single day. The Black Hills has so much more to offer than just the Mount Rushmore Memorial. Rushing through the area and ticking off the 'must do' boxes is probably what leads to many of the negative impressions of this destination.
Take your time and enjoy the Black Hills. It's truly a national treasure.
Tip #2: Visit early or later in the summer to avoid the crowds.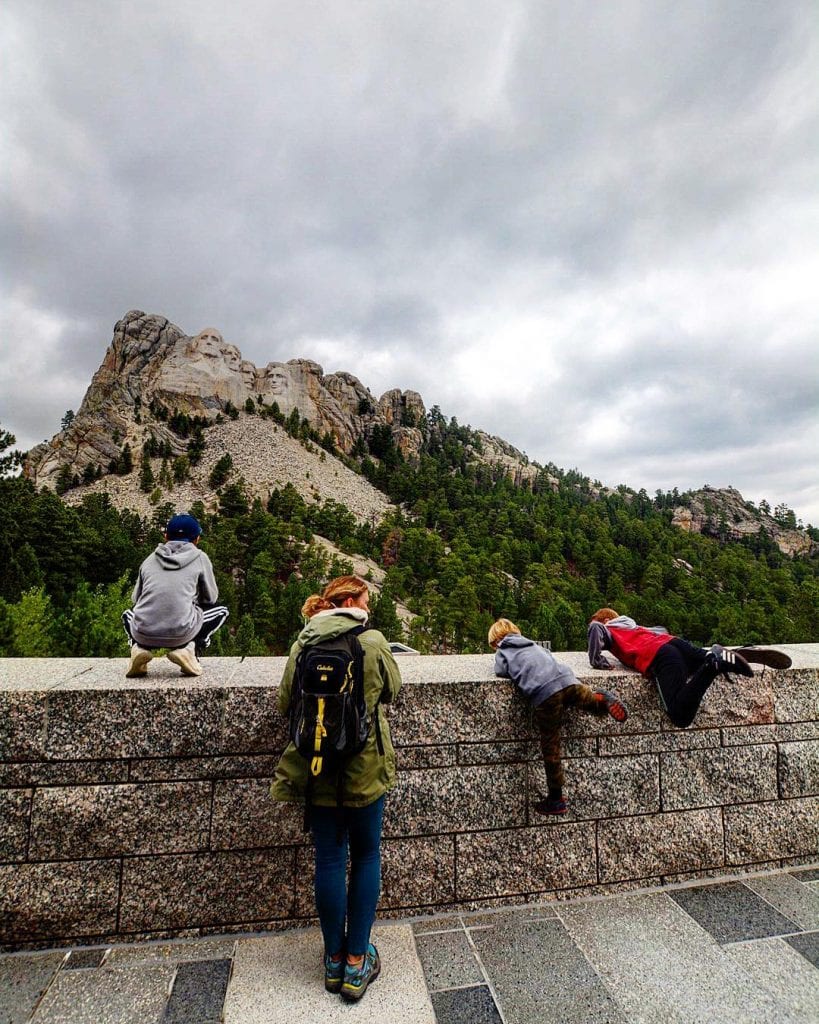 Another common complaint from people is how crowded the Mount Rushmore memorial and surrounding area can get during the peak summer season. In fact, while we were there we talked to a couple that had visited years ago on the 4th of July and had a terrible time. The woman explained to us that the heat and crowds had really kept her from enjoying the experience. She added that she was having a great visit with cooler temperatures and less people.
Crowds and heat can conquer even the most intrepid travelers. So we decided to visit during the end of August, when many kids in the south are back to school. Or you might try visiting in early June, when most East Coast schools are still in session. Avoid the 4th of July and Sturgis Bike Rally if you want a more peaceful experience.
Tip #3: Attend the Evening Lighting Ceremony first.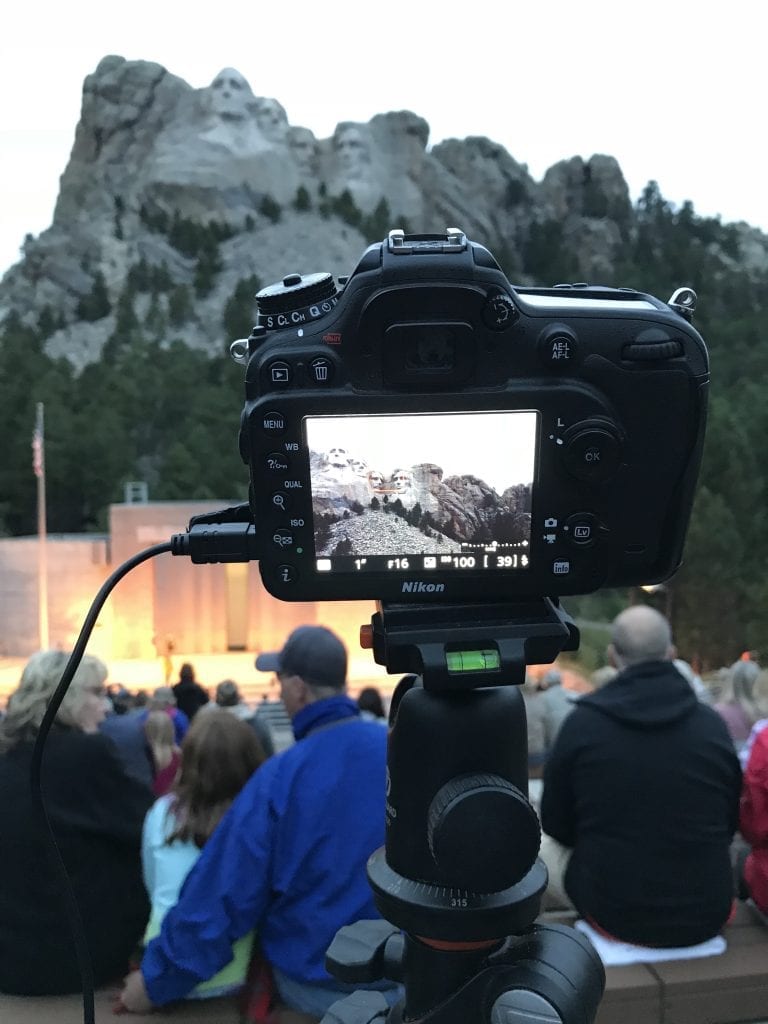 A lot of people who loved their visit to Mount Rushmore talk about the Evening Lighting Ceremony. So we decided to make it a priority during our stay in the area. However, we knew that after a long day of site seeing, it might be hard to find the gumption to go BACK to the memorial. So we flipped our schedule around a bit.
We decided to attend the Evening Lighting Ceremony on the very first day we arrived at Rafter J Bar Ranch campground, and then return the following day for all the ranger talks and tours. This ended up being such a wonderful way to experience Mount Rushmore. The Evening Lighting Ceremony was grand and inspiring, so we were all pumped up and ready to return for more the next day.
Tip #4: Attend a Park Ranger talk or walk.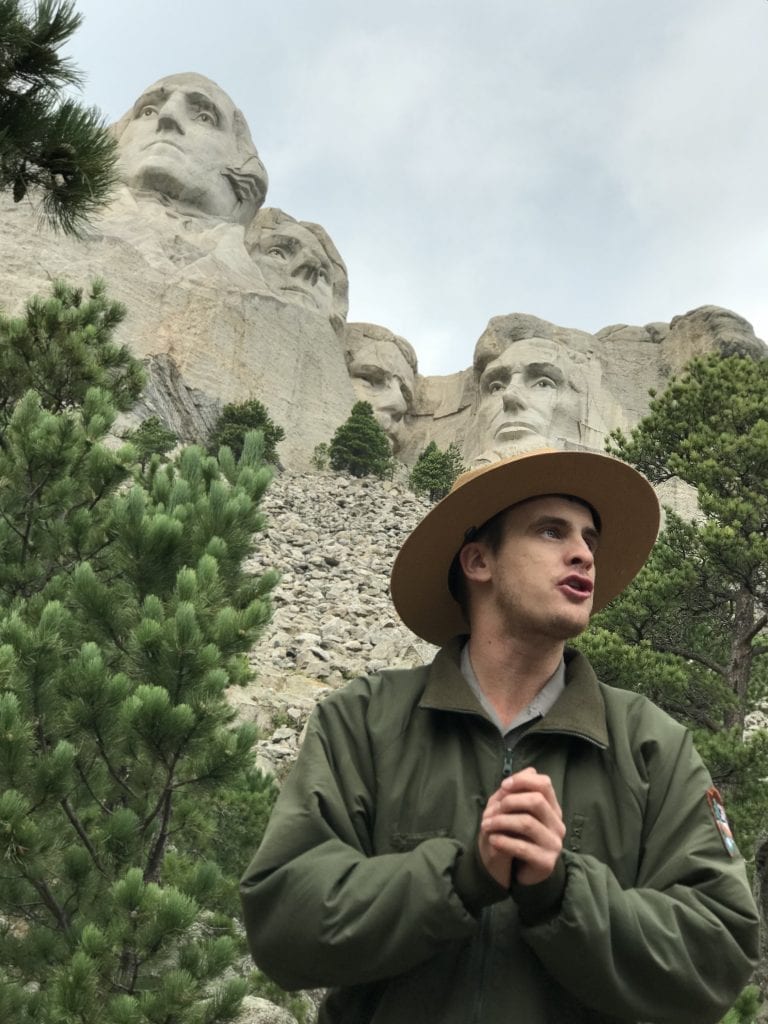 We were surprised at the wide variety of ranger walks and talks on every single day of our visit. The tricky part is that the schedule is not advertised online, but rather displayed at the ranger stations onsite. We talked to the rangers when we arrived for the Evening Lighting Ceremony and that helped us plan out the following day. The junior ranger program is excellent, offering separate booklets for kids up to 5 years old and kids over 5 years old.
A lot of visitors say that Mount Rushmore is 'ho hum' or 'kinda boring'. We think if you show up simply to look at the memorial, that might be the case. But if you engage with all the learning opportunities that are present, we can't imagine being bored.
Tip #5: Avoid the gift shops if rampant consumerism is not your thing.  
Some visitors say that Mount Rushmore felt overly consumeristic. After our trip, we definitely see where this impression comes from. In fact, the main gift shop is gigantic with an almost Disney-esque vibe. However, you don't have to go in the gift shop. If you avoid it like the plaque (a serious talent of Stephanie's) Mount Rushmore doesn't feel overly consumeristic at all. On the flip side, Jeremy had a ball buying magnets and books and puzzles.
Bottom line? Stick to the visitor's center, memorial, and walking paths for a non-commercial experience.
Tip #6: Try the TJ's Ice Cream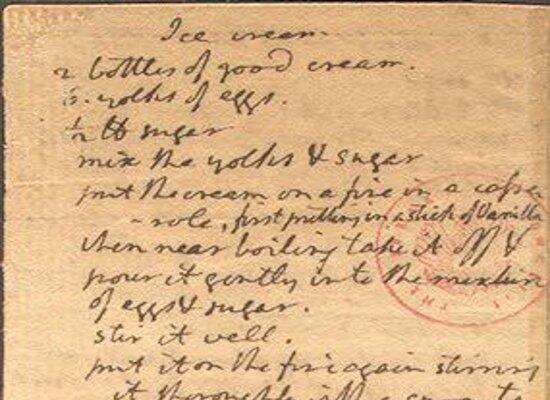 It seemed pretty gimmicky, but our boys love ice cream and it was a hot day. Surprise, surprise, TJ's Ice Cream is off-the-hook yummy. Apparently, President Jefferson is credited for bringing the first written ice cream recipe to the United States back in 1780. The vanilla ice cream really is rich, sweet, and super vanilla-y. Try not to cringe at the price when you make your purchase…
Tip #7: Get a picture of Mount Rushmore with your RV in the background. At your own risk.
Want an awesome picture of your RV with Mount Rushmore in the background? It is possible. While we did not do this ourselves we know how to make it happen. We follow @findingoursomeday (The Nickersons) on Instagram and we really love their photography and following their full time RV adventures. This summer they posted a sweet photo of their RV with Mount Rushmore in the background! I was totally amazed. I didn't know that you could get a photo like this. So I commented under the photo and asked how they got the shot–they were kind enough to give instructions right there in the post. If you scroll back through their account (which is highly recommended) look for the Mount Rushmore photos. The picture I am referring to is not the main photo, but part of a multi photo suite. Look down through the comments and you can find out how to get your own epic RV photo in front of Washington, Jefferson, Roosevelt, and Lincoln. Thanks guys!
Tip #8: Eat and Drink at the Sick n Twisted Brewer in Hill City (Maybe)
Based on some local recommendations and backed up by online reviews, we ended up having a really great lunch at the Sick n Twisted Brewery in Hill City. On the one hand, this place is super family friendly, with outdoor seating, and couches with board games inside. The food was great and the boys gobbled up their pizza and gigantic hot pretzel. Stephanie had an interesting and delicious beer flight, while Jeremy enjoyed an ice tea.
However…every written word in this place is completely inappropriate for kids. Every beer name is a double entendre, and the signs are pretty much all dirty jokes. We didn't realize this before we ate there, and suffice it to say we dodged many questions from our boys during our stay. So beware if you have kids that can read. You may want to find another option.
Tip #9: Have tacos at the Begging Burro Mexican Bistro in downtown Custer
Downtown Custer was a bit cooler than we expected. Although there was plenty of cheap souvenir shops, there was also a lot of local craftsmanship on display. The real surprise, though, was one of the best Mexican meals of our lives at the Begging Burro Mexican Bistro. Seriously. In South Dakota.
Now you should know that our family eats a lot of Mexican food. We have a big Latino population where we live, and have also sampled tacos in pretty much every location we've visited together. We were not expecting to find a magical Mexican restaurant in Custer City. But there it was.
Tip #10: Save your souvenir money for downtown Keystone
We waited until the end of our stay to take our kids souvenir shopping in Keystone. This ended up being a good decision because they had truly embraced the 'western' atmosphere and had wish lists that included buffalo horns, antlers, and jack-a-lopes. Keystone had plenty of tchotchke shops for them to choose from. Yes, there were many cheap and cheesy souvenirs. But that was just perfect for their $25 budget. Everyone got something that they were thrilled with.
Tip #11: Visit Crazy Horse and decide which team you are on.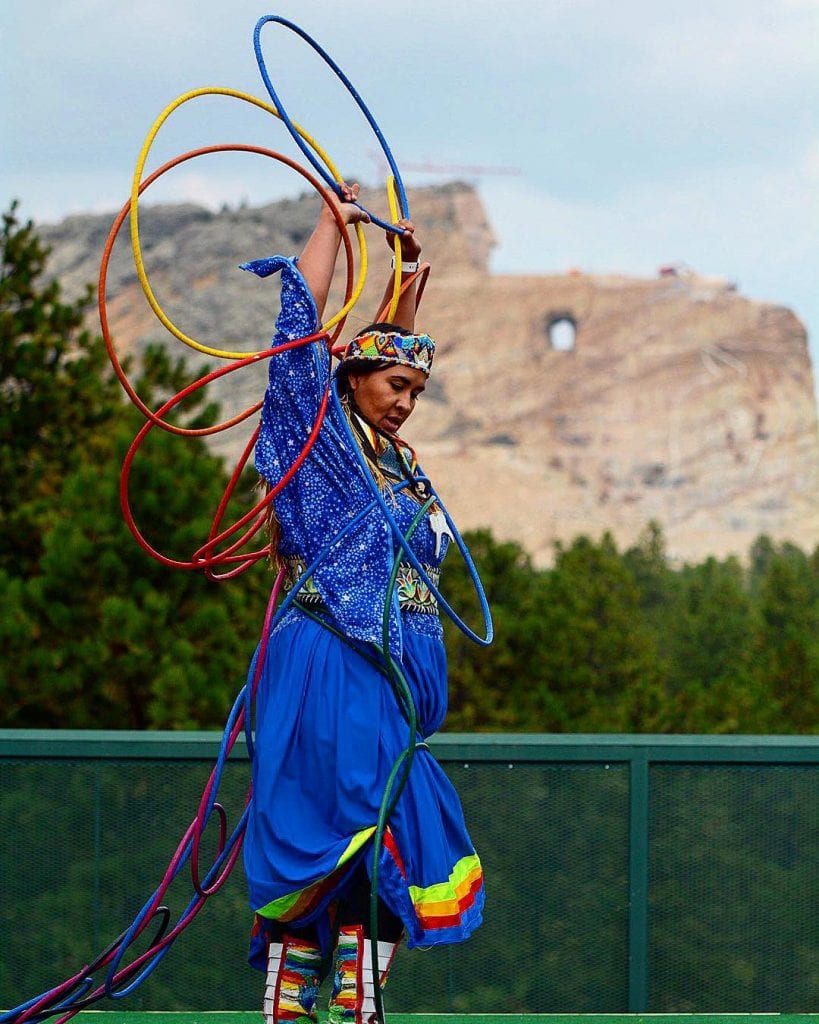 Just kidding. You don't have to decide whether you like Mount Rushmore or Crazy Horse better, even though the internet seems to be full of folks that are either #teammountrushmore or #teamcrazyhorse. We enjoyed both places immensely.
However, we don't think you should visit this area without going to Crazy Horse. The entrance fee and additional optional charges can seem a bit steep, but the experience is worth it.
Tip #12: Stay at the Rafter J Bar Ranch campground in Hill City.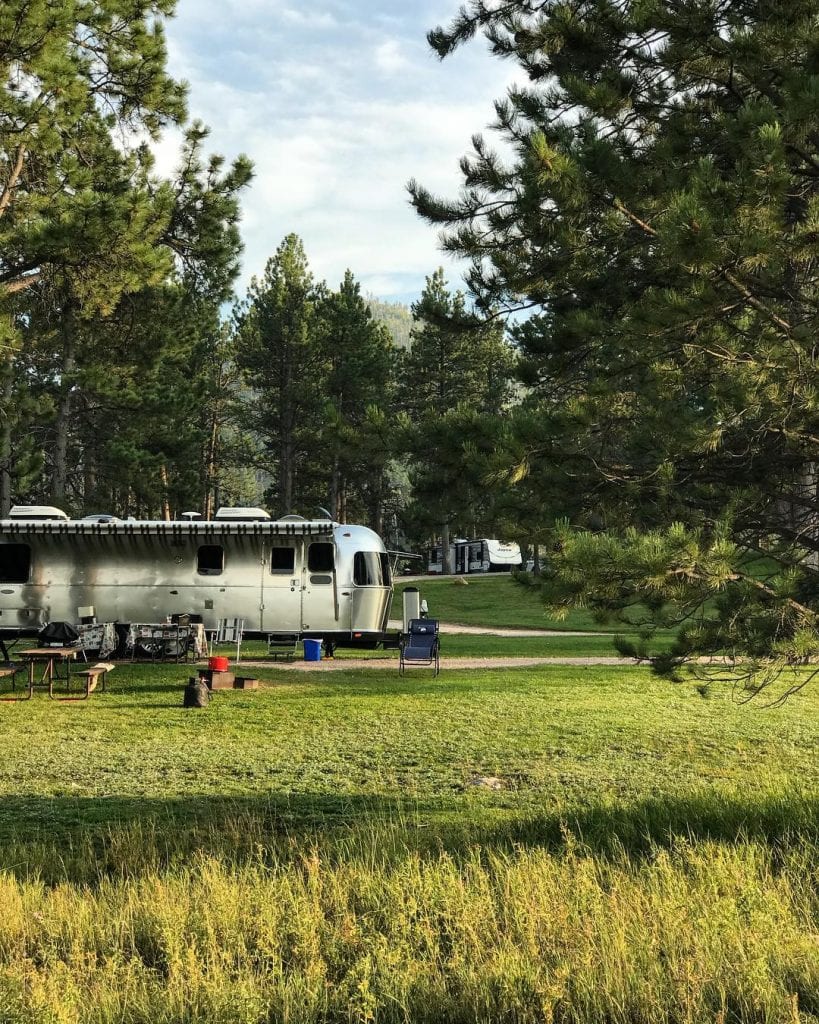 We fell in love with the Rafter J Bar Ranch campground in Hill City, just minutes from Mount Rushmore. It combines the feel of state park camping with resort amenities like a heated pool and hot tub. You can read our complete review of this campground or listen on our Campground of the Week podcast. There are some other great campground options in the area, but Rafter J has our hearts.
Mount Rushmore is known as an iconic American road trip destination. And for our family, it certainly lived up to it's reputation. Our kids are at the perfect age to begin to appreciate the complexity of American history, and our trip to the Crazy Horse memorial certainly enhanced the experience. We hope you have an amazing in the Black Hills of South Dakota. We're already plotting our return someday…
See you at the campground,
Stephanie + Jeremy
Podcast: Play in new window | Download