If you are looking for an ultimate family-friendly campground destination, you have to check out Lighthouse Point. Lighthouse Point is a campground located next to Cedar Point, an amusement park in Sandusky, Ohio. Cedar Point covers an entire peninsula in Lake Erie, and it is home to roller coasters, a water park, hotels, campgrounds, and all kinds of family fun.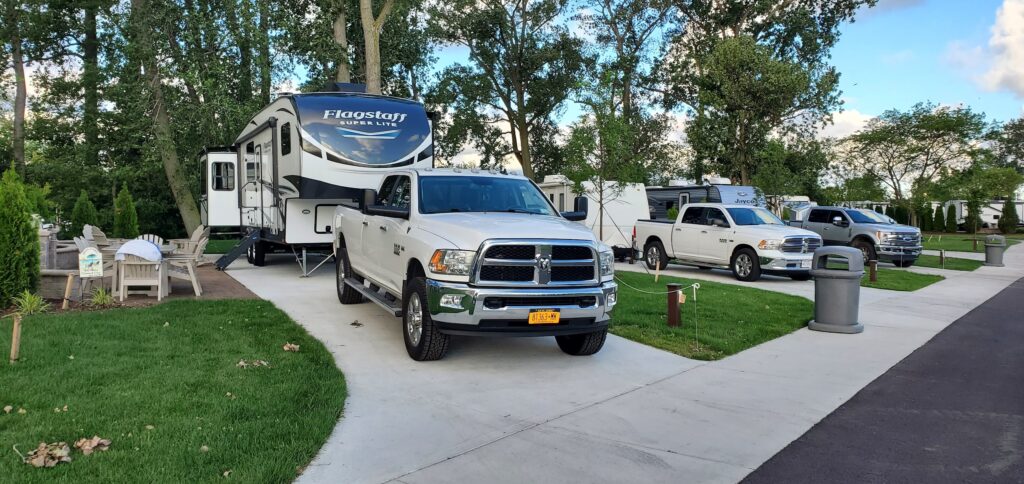 A Place for the Whole Family
Bill Sferrazza visited the Midwestern campground and park with his wife and daughters. I talked to Bill about the family-friendly RV vacation they recently took to Lighthouse Point and found out why this is a fun spot for adults and teens. Like many teenagers, Bill's daughters don't always want to go camping, but Cedar Point was a big hit. Plus, Lighthouse Point is a premium RV park where adults will enjoy the many amenities such as the pool, hot tubs, and restaurants.
To listen to Jeremy interview Bill about Lighthouse Point, click on the media player above, or subscribe to The RV Atlas wherever you get your podcasts!
Thanks to Bill Sferrazza for graciously providing all of the photos in this post!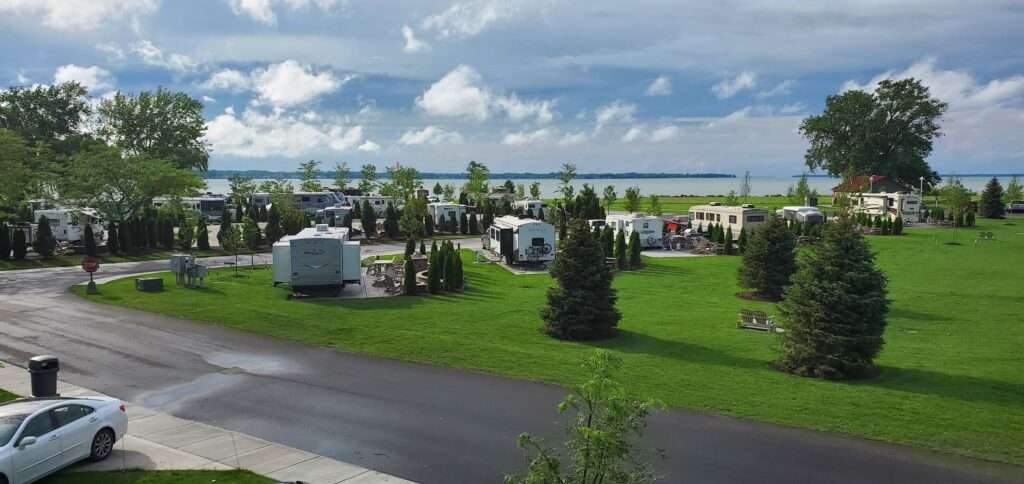 Camping at Lighthouse Point
At Lighthouse Point there are RV sites and cottages that are in different sections that are well laid out. There are 145 full hook up RV sites and 156 cottages and cabins. Most sites for campers have manicured grass and are landscaped. These sites are somewhat close together.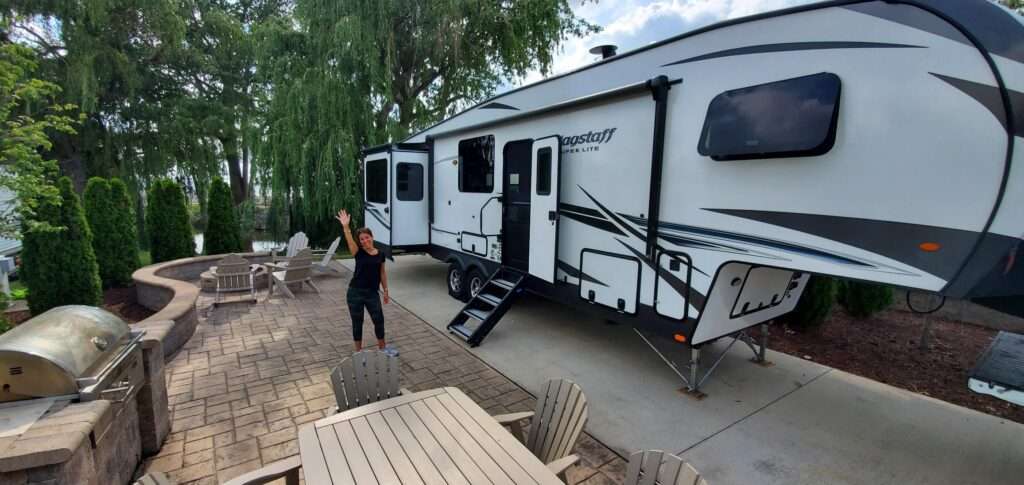 On the other hand, there are about 50 "ultimate patio" sites right on Lake Erie. They are some of the nicest, most well-furnished sites you will probably ever see. These sites are only slightly more expensive than the regular sites and well worth the extra cost. Prices are usually part of a package rate that includes tickets to the amusement park and water park.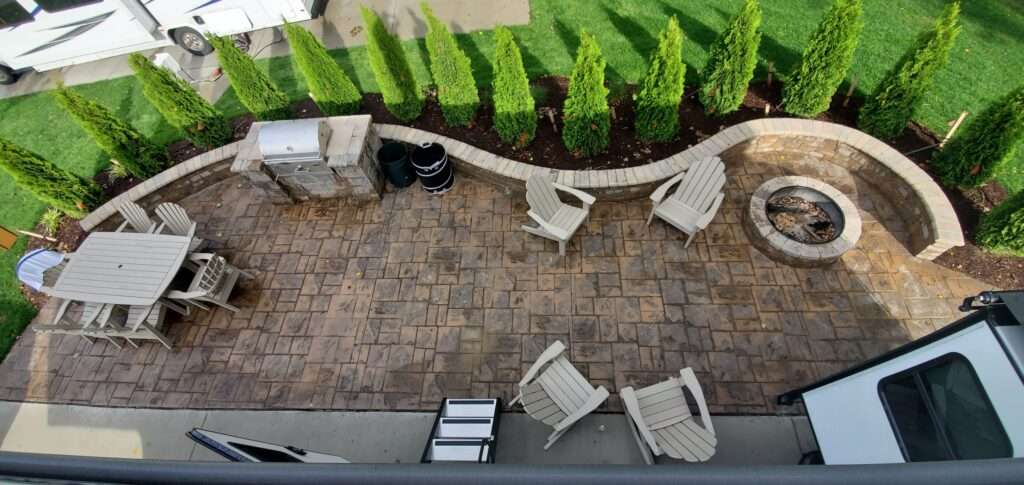 The Amusement Parks Near Lighthouse Point
The Lighthouse Point campground is right in the middle of the action. The water park is a short walk from the sites and one of the roller coasters goes through part of the RV park. In fact, Cedar Point is known for its roller coasters. They have some of the biggest and fastest coasters in the world. This is the place every coaster connoisseur has on their bucket list.
Lighthouse Point campground is fun and exciting, but it definitely is not made for a quiet getaway!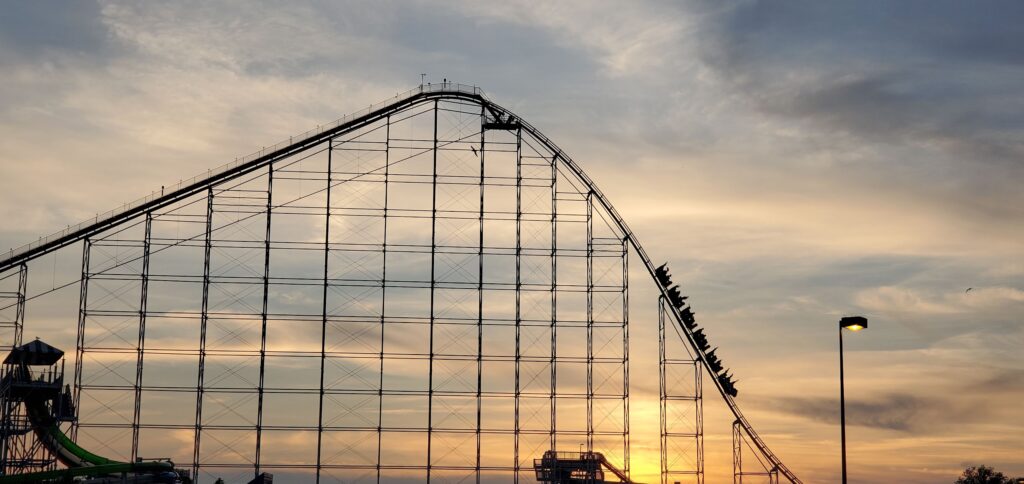 Being right next to Lake Erie is like being at the ocean in many ways. There is not a dedicated beach for the campground, but you can walk to a nice beach at the hotel nearby.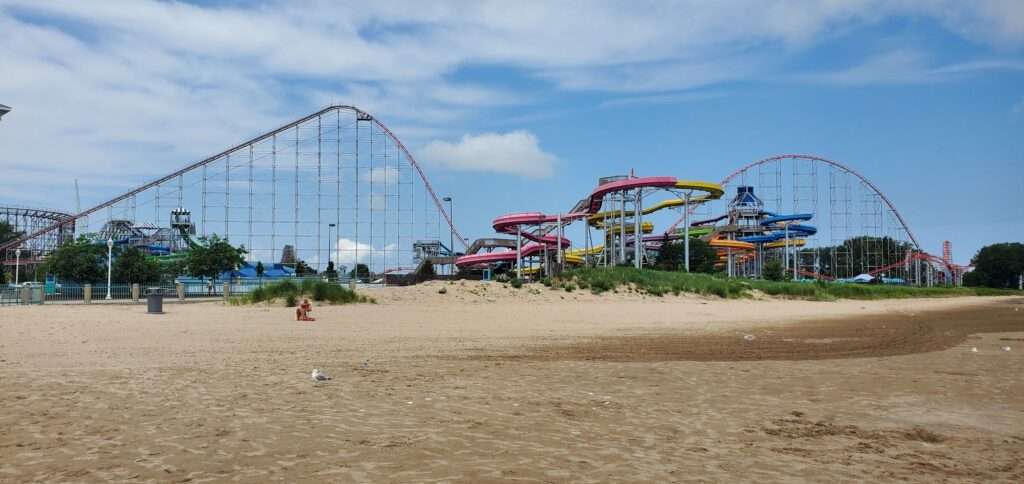 One minor drawback to being on the lake is the mayflies that live in and near the water. They are harmless and they don't bite, but they get all over everything during parts of spring and summer. They are only present in the sites by the water.
Day Trips from Lighthouse Point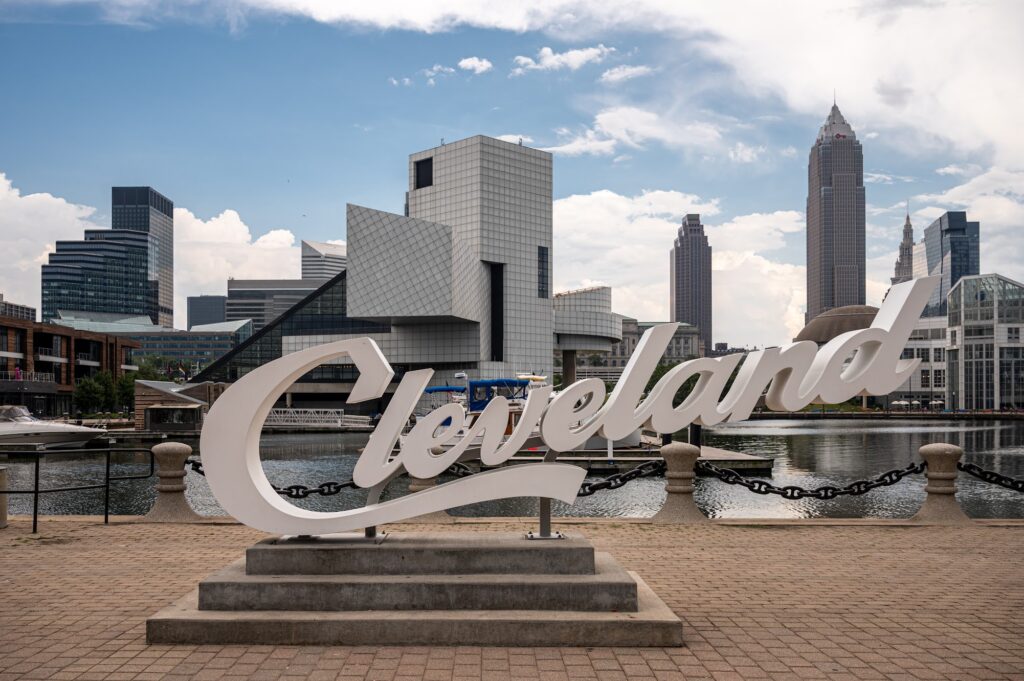 Lighthouse Point is also a great home base for day trips to Cleveland. The Rock and Roll Hall of Fame is at the top of the list of places to visit. The Hall of Fame is good for a whole days worth of entertainment. Also, right next door is a science museum that kids will enjoy. Cleveland also has professional sports teams so you may catch a game.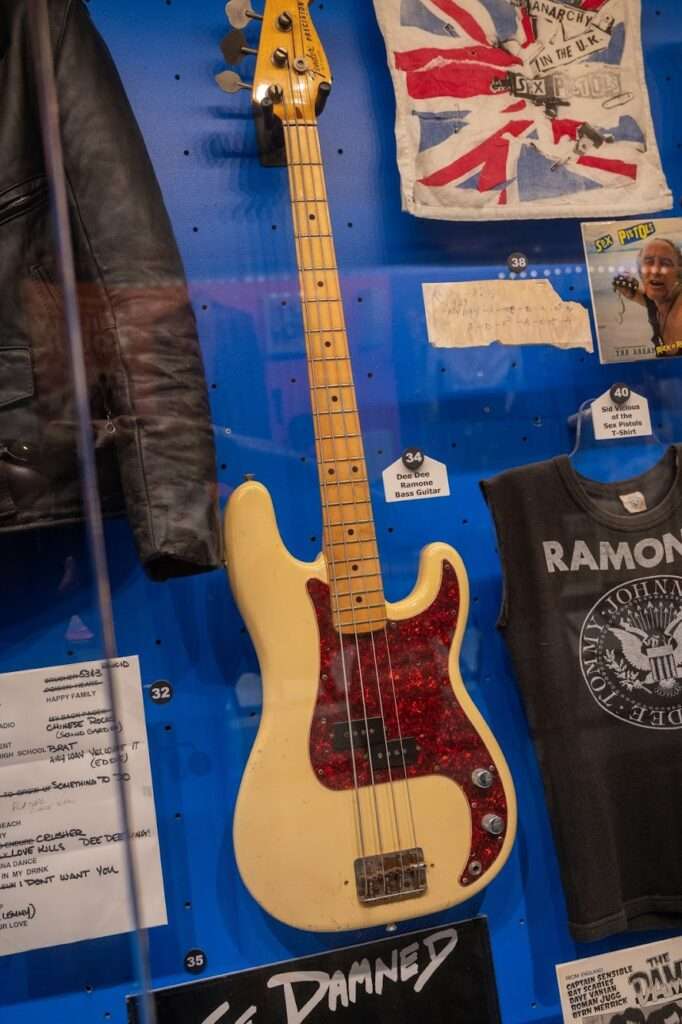 If you are looking for a place that teenagers and adults can go for an action-packed vacation, you will enjoy Lighthouse Point at Cedar Point in Ohio. The fun parks, convenient amenities, lake views, and local sights provide something for anybody looking for an exciting RV destination in the Midwest.
See you at the campground,
Jeremy + Stephanie
Podcast: Play in new window | Download