Let's get this part out of the way from the very beginning: Graves Island Provincial Park in Nova Scotia is one of our very favorite campgrounds of all time.
In fact, we are getting a little sad looking at the pictures because we can't just click our heels and return to this little slice of heaven on earth.
But let's back up.
Graves Island Provincial Park was the first campground stop on our recent RV trip to Nova Scotia, Canada. We'll be reviewing all the Provincial and National Parks we stayed at on Campground of the Week, and you can also hear all the other highlights from our trip over on episode #193 of the RVFTA podcast.
Campground Details: Graves Island Provincial Park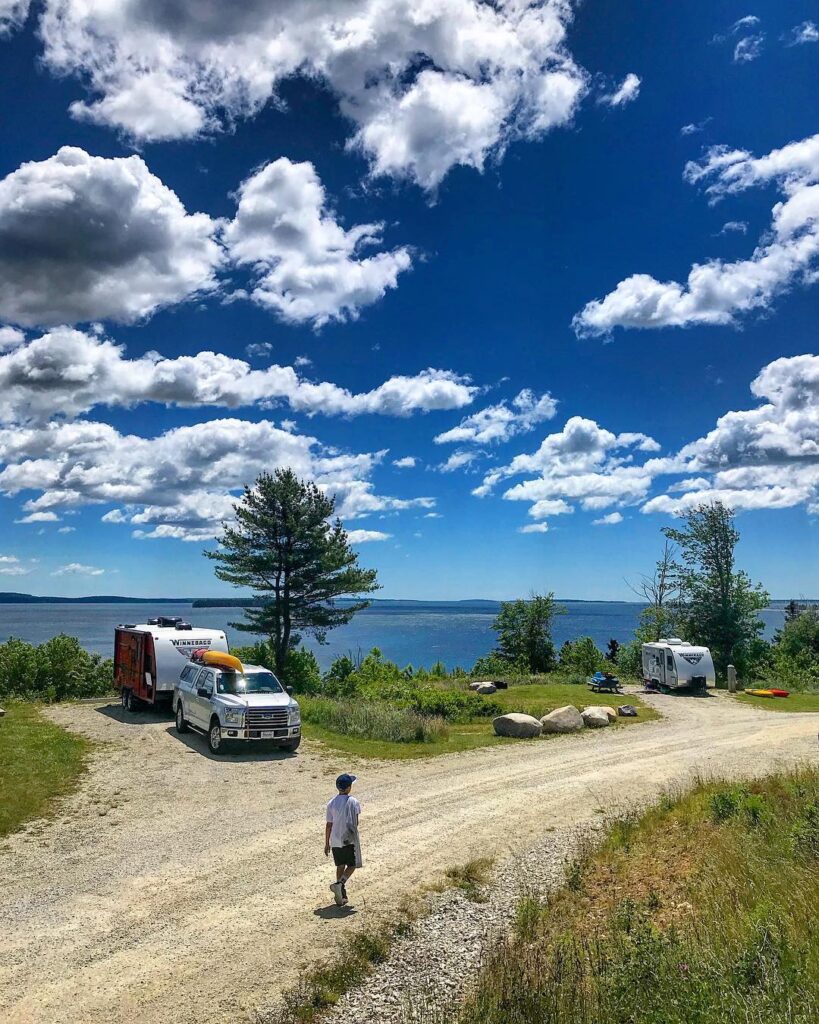 So, Provincial Parks are pretty much the equivalent of state parks in America. There are twenty provincial parks in Nova Scotia alone, and we were thrilled that we ended up booking Graves Island. The reservations process online was very user friendly. There is a picture for every site, and it's fairly easy to search for open dates. The most popular ones do book up well in advance, though, just like in America. We had to adjust our stay a bit since we were rather late to the game in planning this trip.
Graves Island has over 100 sites that range from primitive to ones with electric and water hook ups. The campsites are spread out over two large loops that are very spread out. It's really important to note that the primitive sites may not have hook ups, but many of them can accommodate larger RVs. We saw travel trailers and Class Cs there during our stay. So if you want to sacrifice your hook ups for some pretty spectacular views, that's an option.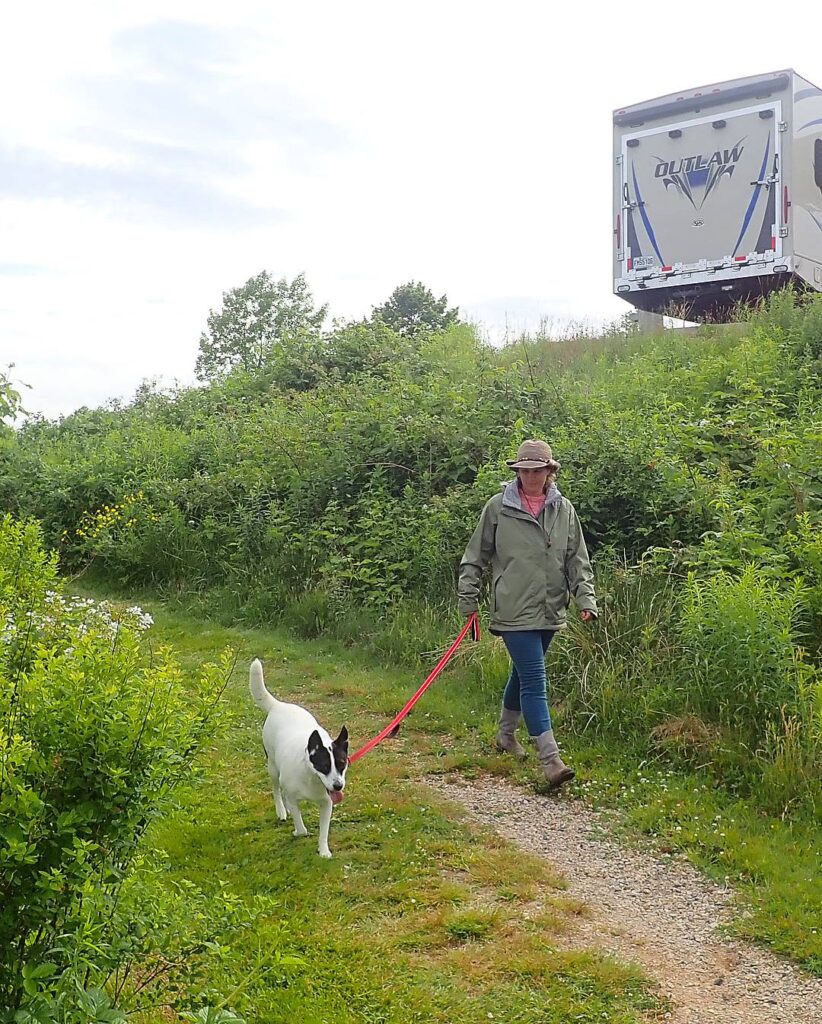 The natural beauty of this campground is just ridiculously stunning. It's an island, so you do get water views in every direction. The views have both wild landscape and more tended areas of mowed lawn and wildflowers. Beautifully stacked boulders line some of the prettiest primitive sites. Charming little seating areas are dotted along the walking paths, offers a place to just sit and enjoy the wonderful views. Our very favorite thing to do at this campground was take long, long walks on the meandering paths. There was always a different direction you could take and a new hidden gem to discover.
Activities and Amenities: Graves Island Provincial Park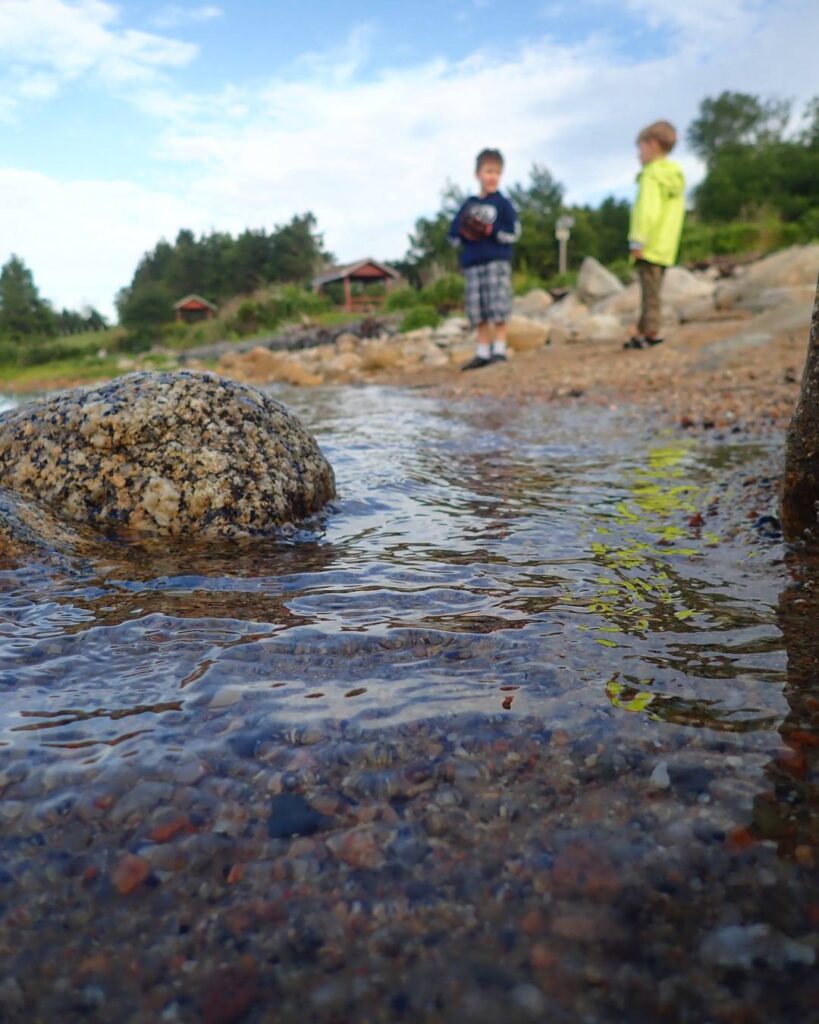 It's pretty simple here and that's just the way we liked it. There were no programs running during our stay, and no playgrounds or boat rentals. There were some nice fields to play catch on and plenty of rocky coastline to splash around in.
The bath houses were serviceable–clean, but certainly dated. The camp office sold ice and fire wood, but a quick drive into the town of Chester would get you any other needed supplies.
Speaking of Chester, we had a lovely brunch at the Stretch Diner on the first day of our visit. The fish and chips was out of this world, and the chowder was rich and delicious. Homemade pies line the counter and the staff should be hired as the official Canadian welcoming crew!
Nearby Activities and Attractions: Graves Island Provincial Park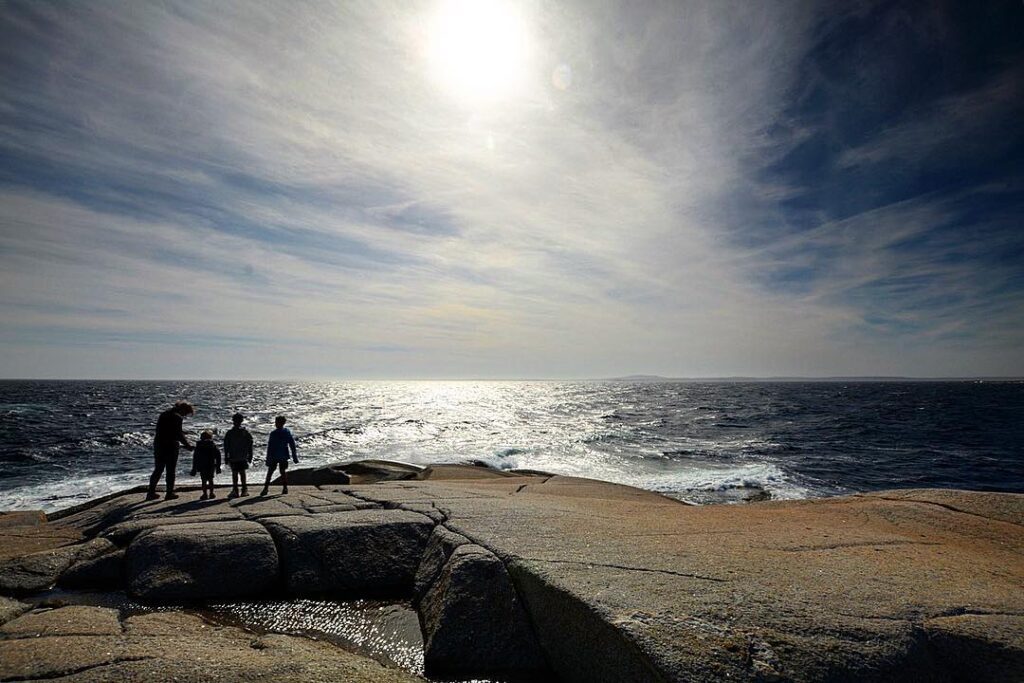 We day tripped into Halifax and explored Peggy's Cove during our stay at this campground. We also spent a day in the charming town of Wolfville up along the Bay of Fundy. You can hear about all these Nova Scotia adventures on episode #193 of the RV Family Travel Atlas podcast this week! Check it out here.
Thanks to Canada for giving us such an amazingly friendly welcome. We will dream about returning to Graves Island.
See you at the campground,
Stephanie + Jeremy
Podcast: Play in new window | Download