The journey on Route 66 from Chicago to Santa Monica is certainly America's most iconic road trip. Route 66 is called the mother road–and for good reason. But this iconic road is a challenging road to tackle in many ways. Thankfully, our friends over at Roadtrippers have just released a quirky new guidebook that is packed with all of the insider intel that you will ever need to conquer the mother road. Roadtrippers Route 66: Chicago to Santa Monica breaks the mother road down into six legs:
Chicago to St. Louis
St. Louis to Tulsa
Tulsa to Amarillo
Amarillo to Albuquerque
Albuquerque to Flagstaff
Flagstaff to Santa Monica
It feels fitting to me that the folks at Roadtrippers broke their guidebook down into legs instead of chapters. Each "leg" contains route highlights, featured campgrounds, featured accommodations, a playlist of songs that is specific to that leg, Then the "on the road" sections offer up all of the best recommendations for each of the major points of interest along that leg of the road. The featured campground recommendations for each leg make this the best Route 66 guidebook on the market for campers and RV owners of all kinds.
Route 66 On The RV Atlas Podcast
Stephanie Puglisi is one of the contributors to the Roadtrippers Route 66 Guidebook and she is back on the RV Atlas podcast today to talk about this brand new book! To listen to my interview with Stephanie about Route 66 click on the medial player above, or subscribe to The RV Atlas wherever you get your podcasts!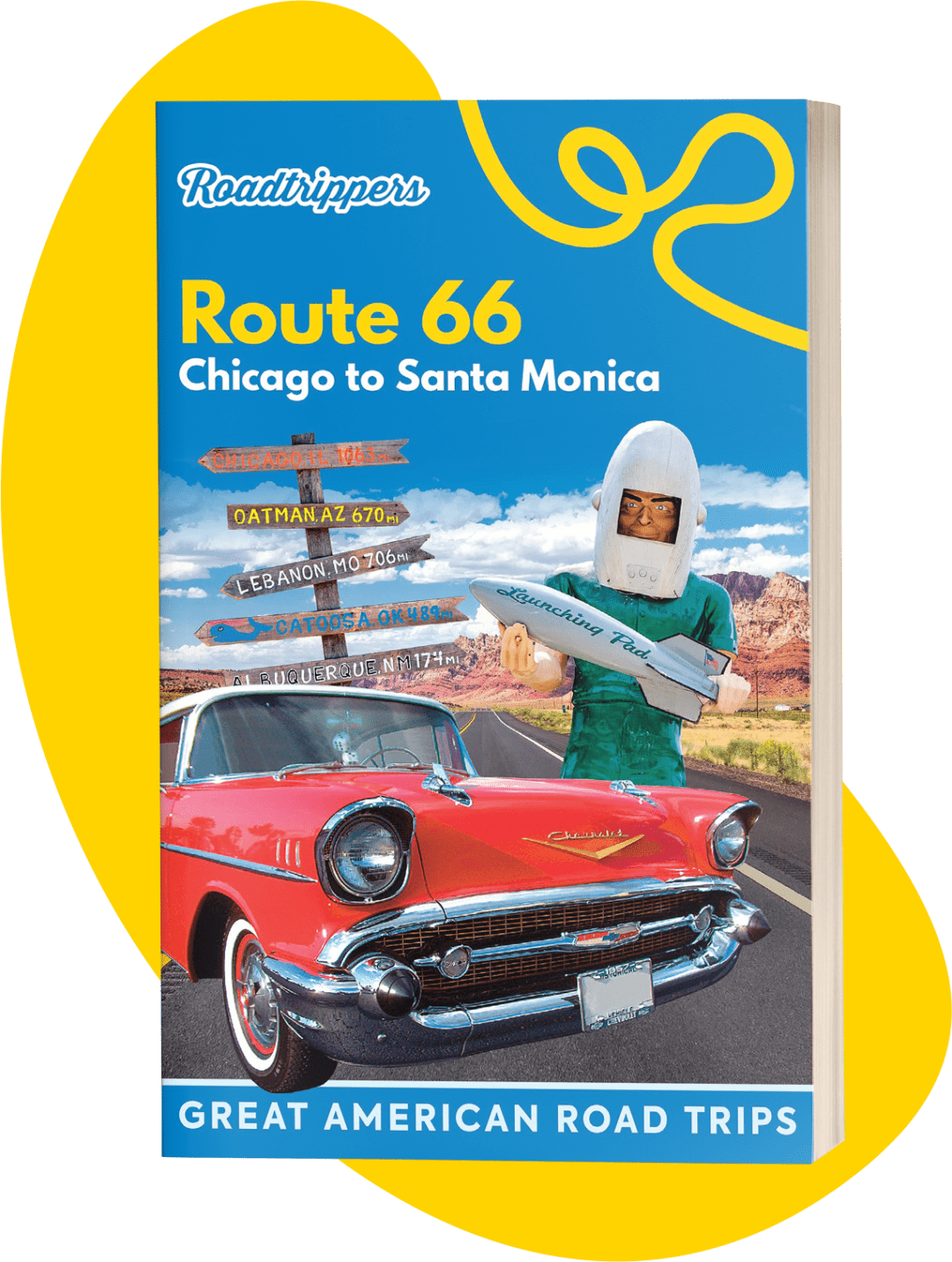 Free Trial to Roadtrippers Plus with Purchase
This Roadtrippers guidebook also comes with a free 30 day trial to the "plus" version of the Roadtrippers APP. This popular APP helps you plan cool stops on your next trip and even build trips together with friends using their collaboration tools. This new guidebook is also filled with links to additional Route 66 content on the Roadtrippers website that enriches the overall user experience even more.
I can't wait to get out on the mother road again for an epic adventure of my own. When I do, I'll be sure to have a copy of this terrific book in hand. This book is filled with delightful surprises. Much like the mother road it depicts through words and images.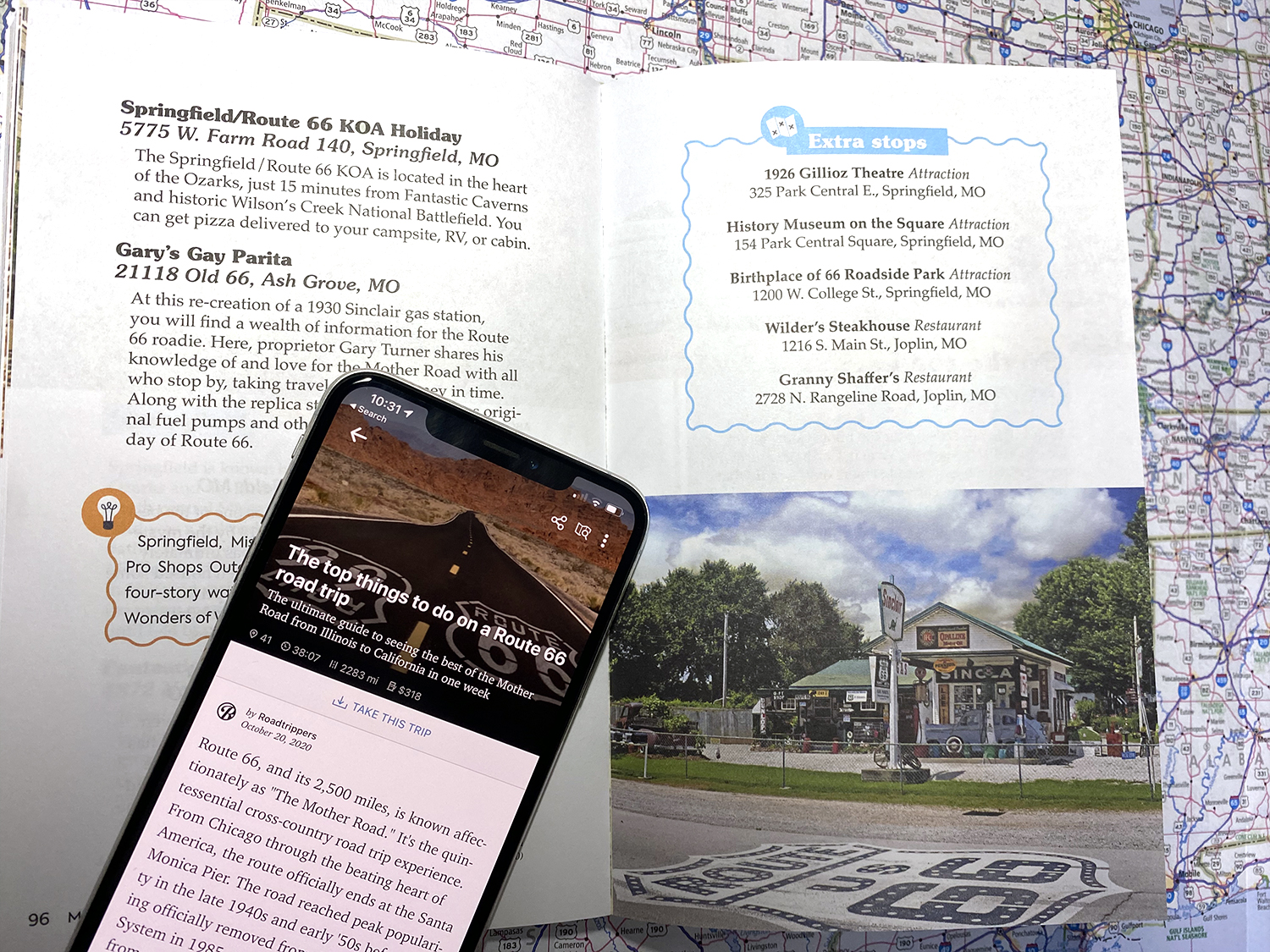 Podcast: Play in new window | Download