Marc and Julie Bennett from RV Love are, quite simply, two of the smartest and kindest people working in the RV content creation space today. Stephanie and I are huge fans of their first book Living The RV Life. When we heard that they had a brand new book coming out this summer called RV Hacks we just knew we had to have them back on the podcast again for a sneak peak!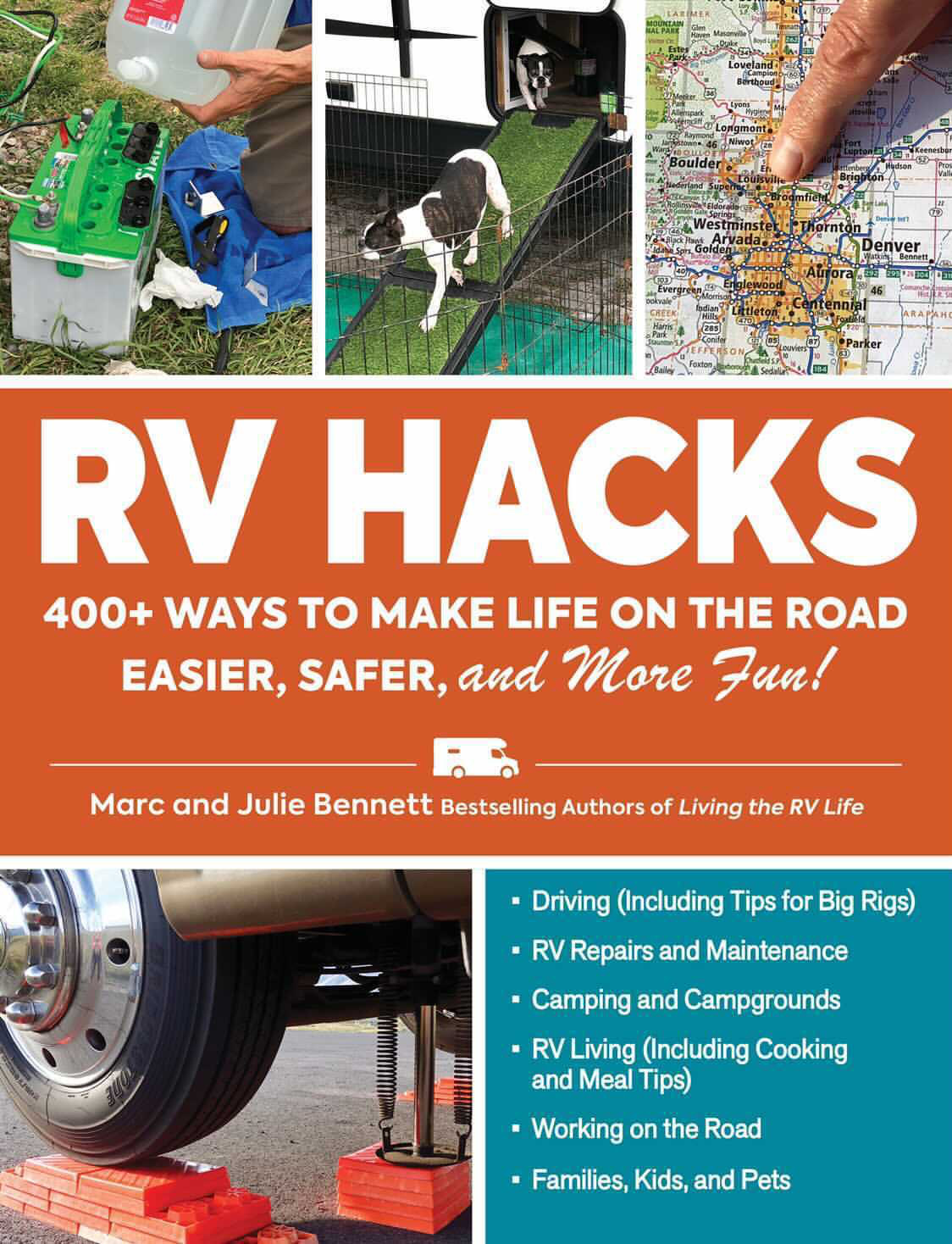 Marc and Julie first appeared on the RV Atlas podcast a few summers back on a terrific episode filled with boondocking tips. I can't believe that it has taken two years to get them back on the show. But I am thrilled to have them back on to talk about RV Hacks. This book is absolutely jam-packed with amazing hacks in a wide variety of categories.
The book has over 400 hacks that are separated into six different categories. On today's RV Atlas podcast Marc and Julie share two super fun RV Hacks from each of the following six chapters:
Driving
Repairs and Maintenance
Camping, Campgrounds, and Boondocking
Cooking, Organization, and Storage
Work and Technology on the Road
Families, Kids, and Pets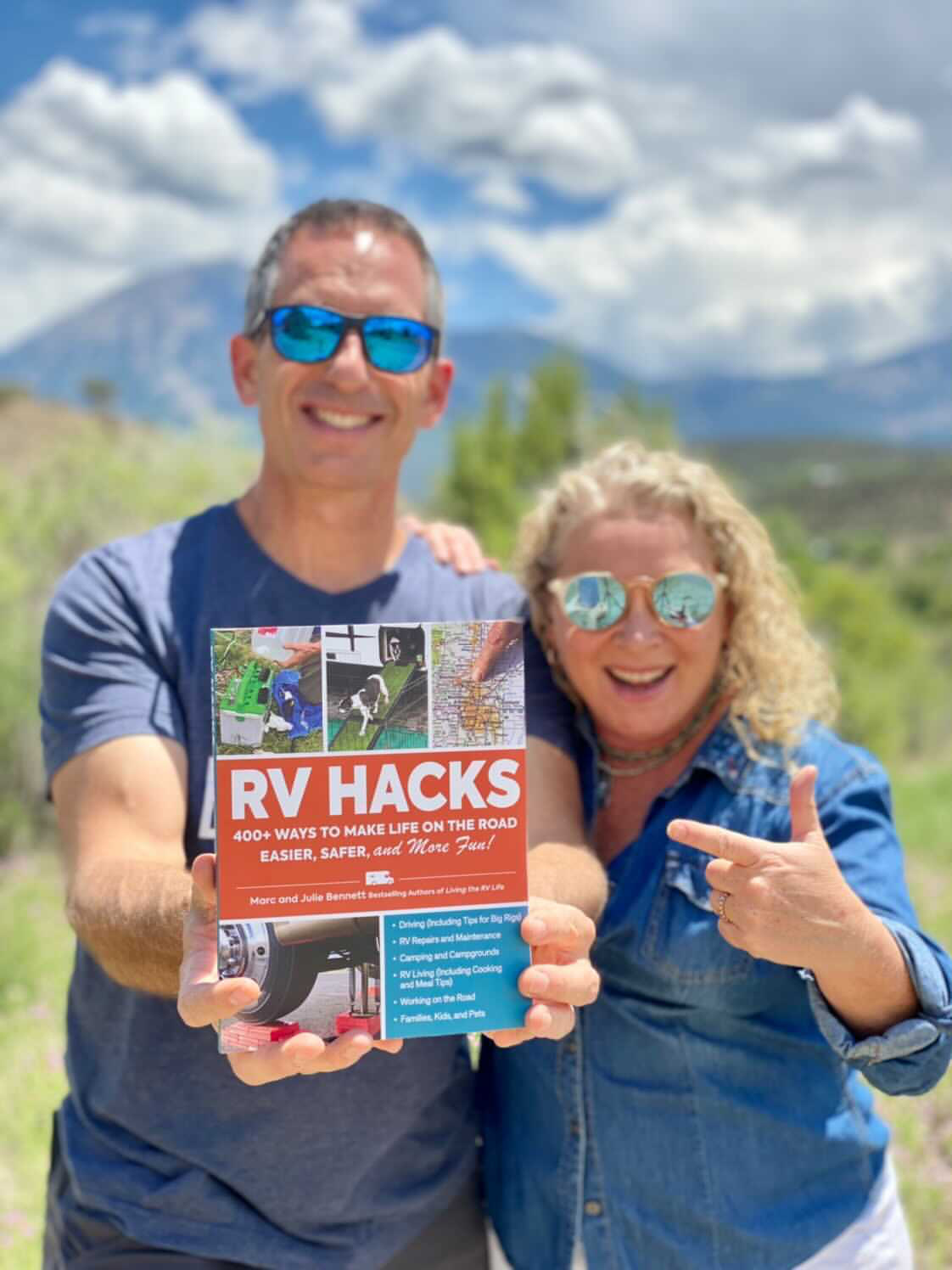 My conversation with Marc and Julie about RV Hacks was an absolute blast.  So I hope you join in on the fun! To listen click on the media player above or subscribe to the RV Atlas wherever you get your shows! And more importantly make sure you grab a copy RV Hacks on amazon or at a bookstore near you. This book is an absolute blast and every RV owner should keep a copy in their rig at all times! I know we will keep a copy with us wherever our RV travels take us this summer and for years to come!
Podcast: Play in new window | Download