Fredericksburg, Texas is a smokin' hot travel destination right now, especially for RV enthusiasts. Located in the heart of Hill Country, Fredericksburg is a small town with big personality. Founded in the mid 1800s by German settlers, it offers a unique combination of German and Texan cultures. Add in wineries, craft breweries, and beautiful scenery and you have yourself a fabulous vacation destination.
Fredericksburg, Texas is just about 80 miles east of Austin and 70 miles north of San Antonio. This makes it a popular weekend destination, and that means you have to plan your campground reservations well in advance of a visit. Make sure to check out our reviews of two great campground options right in Fredericksburg, Texas.
Also make sure you listen to the complete episode of Greetings from Fredericksburg, Texas to hear Kate Dunbar of KatesCuriousKitchen.com describe all of her favorite haunts in this slice of Texas heaven.
Best Times to Visit: Fredericksburg, Texas
Fredericksburg, Texas might be known most of all for the amazing wildflowers that bloom between the months of March and May. This is peak tourism season here, so make reservations up to a year in advance if visiting during this time.
You might also want to visit during peach season, which usually arrives sometime in May. Visit this website for a complete list of all the farms, u-pick spots, and produce stands. You'll probably also want to check out the Stonewall Peach JAMboree and Rodeo for a complete taste of regional fun!
Best Things to Do: Fredericksburg, Texas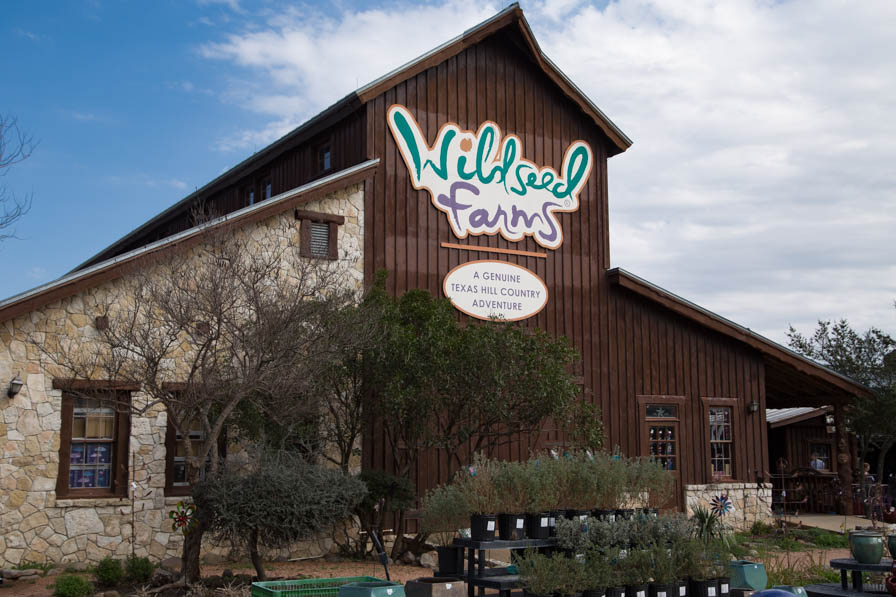 Hill Country is a beautiful place, so make sure to spend some time exploring the natural scenery. Enchanted Rock State Natural Area is one of the most popular outdoor destinations. It features a massive, pink granite dome and lots of hiking and wildlife viewing opportunities. Other state park highlights include:
Wildflowers are a BIG deal in Fredericksburg, and one of the best places to enjoy them in Wildseed Farms. This 200-acre farm grows and collects the seeds from all the Texas wildflower varieties and packages the seeds for sale. There is a winery on site along with some dining options. There is plenty of room to park an RV.
There's also a surprising amount of historical attractions in Fredericksburg, Texas. Kate particularly raves about the National Museum of the Pacific War. This museum honors Admiral Nimitz, Fredericksburg's native son and Commander-in-Chief off Allied Forces for the Pacific Ocean. Your tickets are good for 48 hours and you will need that whole time to fully explore the Plaza of the Presidents, Memorial Courtyard, Japanese Garden of Peace, and all the other impressive displays.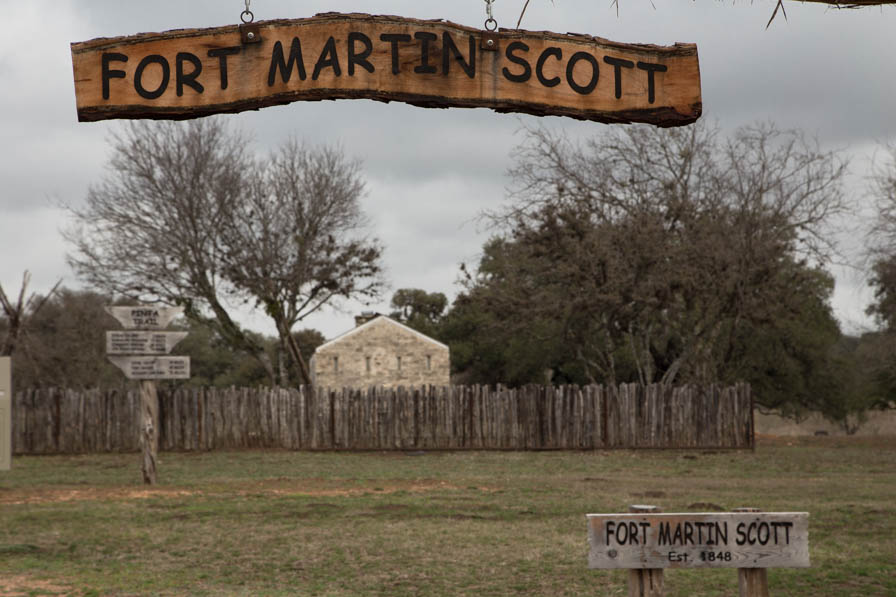 Other historical attractions include…
Finally, Fredericksburg is known for it's live music, from German to Jazz to Western and Bluegrass. So make sure to put some toe tapping on your trip itinerary. This website is a great resource for live music venues and music festivals that may be happening during your visit.
Best Things to Eat: Fredericksburg, Texas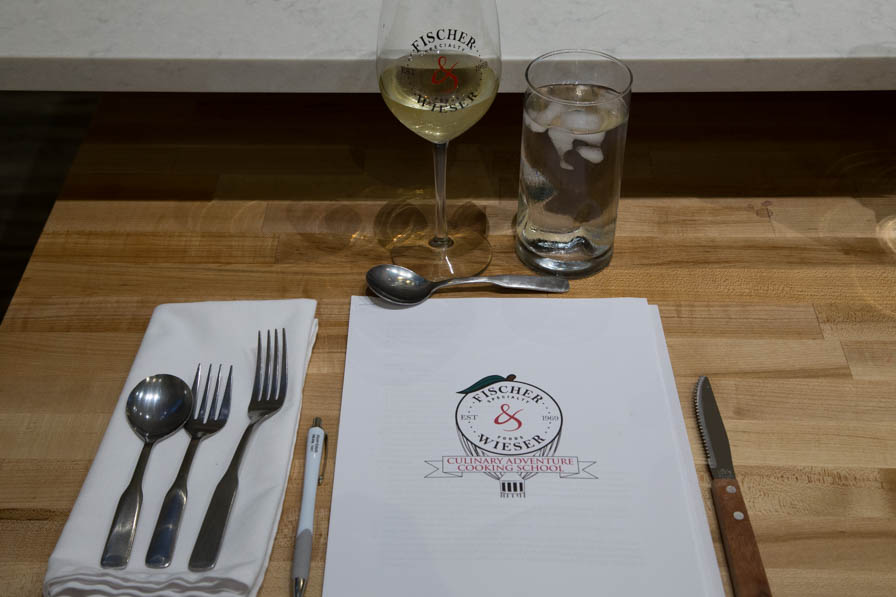 Fredericksburg is a exciting combination of traditional food culture and contemporary farm to table trends. Authentic German cuisine has to be on your foodie agenda when you visit. The Auslander German Bavarian Cuisine restaurant is a favorite for Kate's family and they recommend the Bavarian potato skins (YUM!!!), the Reuben sandwich, and Texaschnitzel. Other great German cuisine spots include…
Fisher & Wiesers Culinary Adventure School (listen to the episode for details!)
Best Things to Drink: Fredericksburg, Texas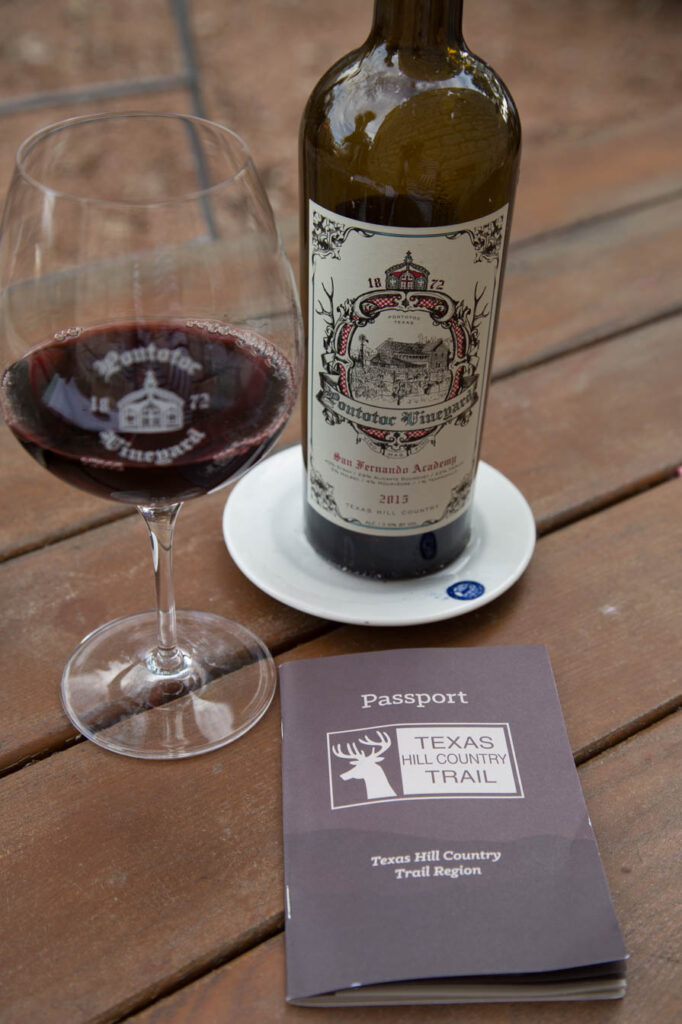 If you want to dive into the wine culture of Fredericksburg, your first stop should be Pontotoc Vineyards, where owners Carl and Francis Money can take you to school. Carl will tell you all about his vineyard and the seven other vineyards that are so unique to Texas. They are growing Tempranillo grapes, and if you time your visit just right, you may get to join in on the harvest. This is a wonderful family spot, with room for your kids to run around while you enjoy a glass of wine or sangria.
Messina Hof Winery & Resort is another great stop, and note that they are a Harvest Host spot, so you can spend the night in your RV if you are a member. Also check out Six Shooter Cellars, Fiesta Winery, Armadillo's Leap, and the Vintage Cellar. If you want someone else to drive you from stop to stop, WineRoad 290 has organized tours to join.
And we wouldn't want to leave out our craft beer enthusiasts.Fredericksburg Brewing Company has a restaurant and a family-friendly Biergarten in the back. At any given time there are 5-6 beers on tap, mostly focusing on traditional German lagers and ales.
Mark your calendars for the arrival of Altstadt Brewery, scheduled to open its doors in July 2018. They have been brewing beer for awhile now, but soon visitors will get to enjoy a new tasting room and event location. Stay tuned.
A huge thanks to Kate Dunbar for taking us on this tour of Fredericksburg, Texas. And a second thanks for providing the images in this post.
Folks are flocking to the Hill Country right now and it's not hard to see why. Have any other area recommendations? Leave them for us in the comments below!
And make sure to listen to our Campground Smackdown between the Fredericksburg RV Park and the Fredericksburg KOA if you need to book a campground for your visit!
See you at the campground,
Stephanie + Jeremy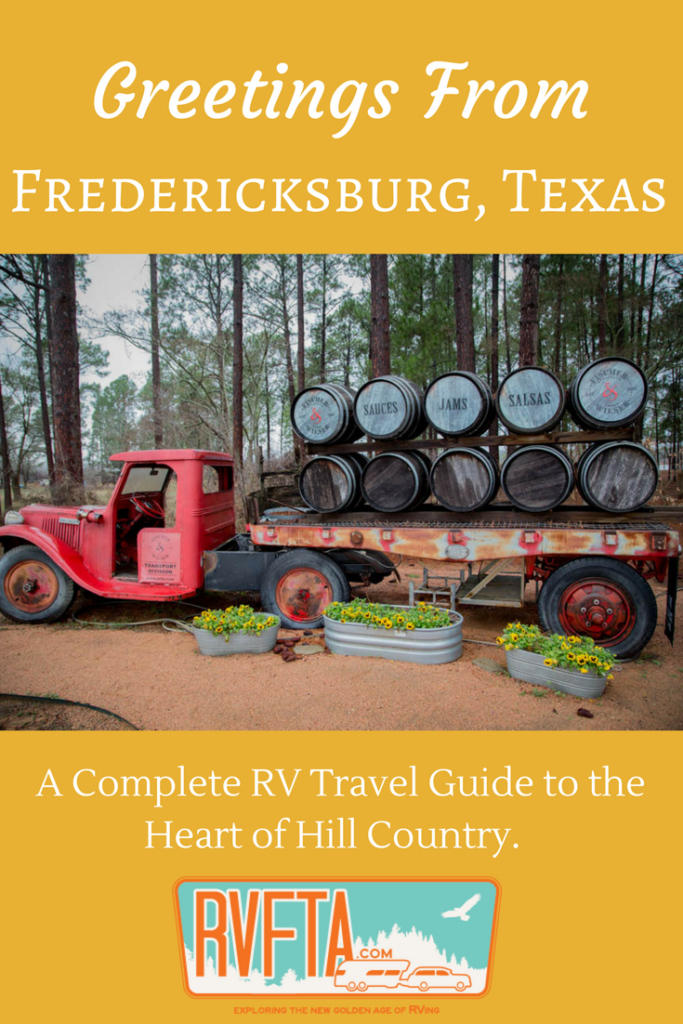 Podcast: Play in new window | Download