Our 2018 Fall RV Gear Guide wraps up this season of the RV Family Travel Atlas podcast, and celebrates our 200th podcast episode.
And what a perfect way to do that.
Our gear guides have been one of our most popular types of episodes, so there's no better way to celebrate!
As always, we have something for every type of camper and every sized budget. From affordable interior organization products to custom-sized RV mattresses, we'll help you solve problems you didn't even realize you had.
***A quick note before we dive into the gear and products. We take our recommendations very seriously and only share products that we personally use and think our audience would appreciate. Companies can never pay to be featured on our gear guide. If a companies sends us a product to test (or if they are a podcast sponsor) we will only review it if we love it. Period. Some of the links in these show notes are affiliate links, which helps us cover the cost of testing out the latest and greatest in the RV space.***
Now let's dive in…
Segment One: Stephanie's RV Gear Guide Picks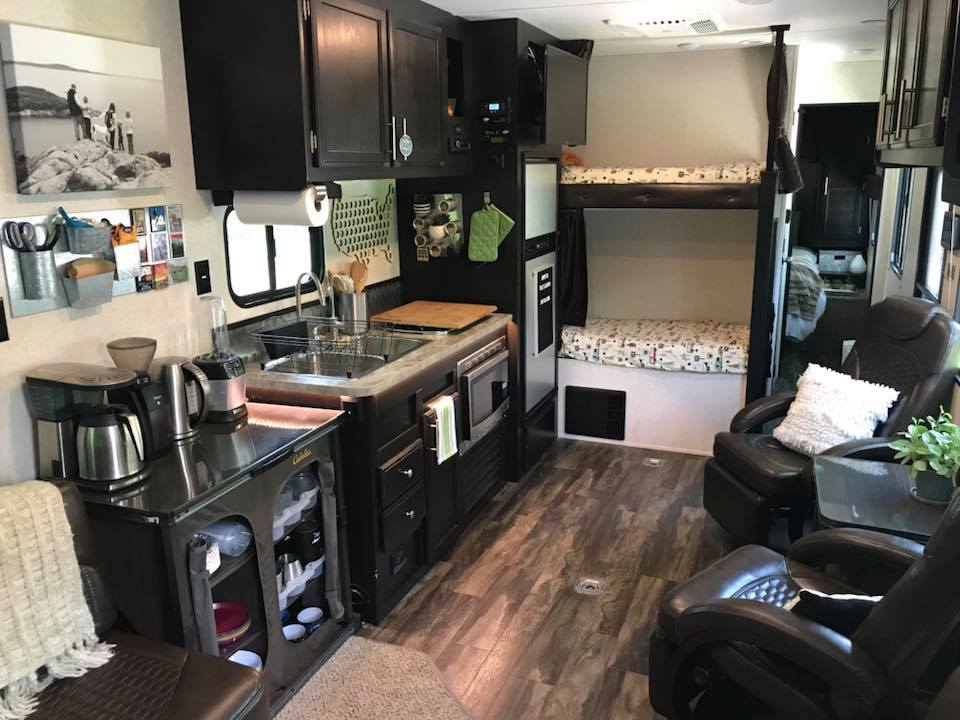 This year, Stephanie finally got around to really personalizing Buck the Toy Hauler, so most of her products are organizational or decorative. Every single time we post a picture of the toy hauler interior we get flooded with questions and DMs about the various things hanging on the wall. So she figured we better share all the sourcing.
Here's the Facebook Live we did with Jayco on personalizing your RV. Almost all the products we review are shown here, so take a look if you want to see what they look like!
Magnetic Spice Tin and Plate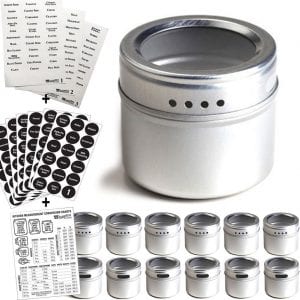 Most people who have these magnetic spice tins will tell you they got them at IKEA. But we didn't have time to make a trip there this spring, so we ordered these off of Amazon and were happy. They came with labels and the magnets were very strong. We don't have to remove them in transit. The plate comes in a variety of sizes and we used 3M adhesive to attach to the wall.
Magnetic Succulents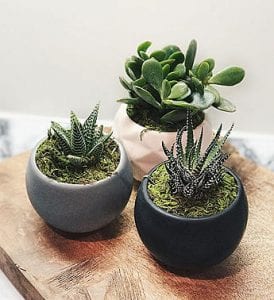 These are admittedly a bizarre thing to have in your RV, but Stephanie became obsessed when she spotted them in Disney Springs. They are made by a company called LiveTrends, which apparently has distribution problems. They are sometimes available at Amazon. Sometimes available at Lowes.com. And currently available at 1800flowers.com. This may be the first and last time we link to 1-800-Flowers in a gear guide.
Magnetic Galvanized organizers from ArtMinds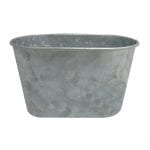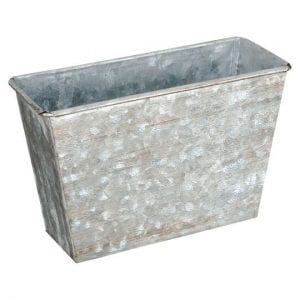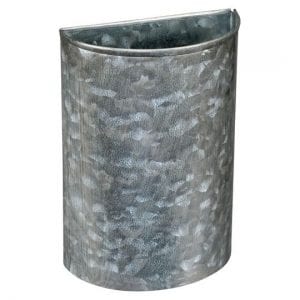 We spotted and nabbed these in a Michaels store by us, but you can also buy them online. We love that you can mix and match the various tubs depending on what you need to store. These above our coffee station and stock filters, tea bags, and other random items.
Kamenstein Perfect Tear Paper Towel Wall Mount Holder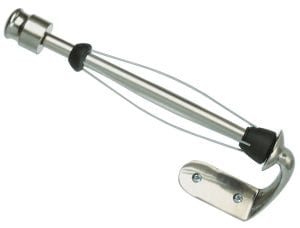 This is not the paper towel holder that we have in our RV. It's the one that was in the Outdoorsy rental that we used in South Dakota, and it's awesome! It has a tension pull on it that allows you to use just one hand and tear off one single paper towel sheet at a time. Like magic. We miss it already.
Bottle Cap Holder USA Map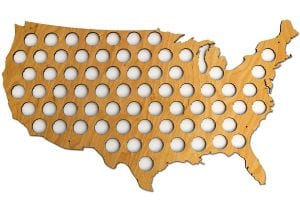 We included this on a previous gift guide, but we get questions about it every single time we post an interior RV shot. So it's back for round two. The most common question we get is how to put in the bottle caps if you have the map attached to the wall. We use double-sided adhesive velcro and peel the map off anytime we need to add a new cap!
Walgreens Canvas Prints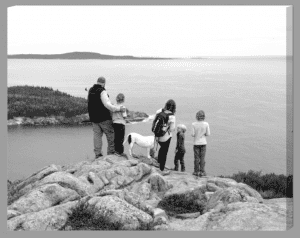 Folks are often surprised to see our family prints hung in the RV. We did it in the White Hawk travel trailer and loved it so much. Canvas prints are my favorite way to display family photos in the RV because they are durable and lightweight. We have ordered a few of these over the years from Walgreens and have been thrilled with the quality. There are always great sales, so we wait for a coupon code before ordering. The canvas print in the picture above is a 18X24 and we only spent $35 on it. That's a bargain!!! Use 3M adhesive strips to hang them without nailing anything into your RV walls.
Shampoo/Conditioner/Body Wash Dispenser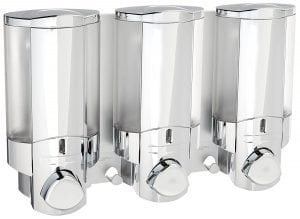 We got tired of bottles perched on the tiny edges and shelves of our RV shower. So we installed this last spring. The key is that in addition to the adhesive strips, they also give you silicone. Follow the installation directions, and this baby will stay attached to your shower wall no worries.
Over the Door Hanging Organizer

This might be the least attractive item we have every recommended on the gear guide, but boy is it practical. As our kids get older and more 'independent', the bathroom has gotten messier and messier. We needed a system where they could access all the toiletries and also hold them accountable for putting them away. This worked perfectly and gave us much needed storage space this camping season.
Custom RV Mattress by Tochta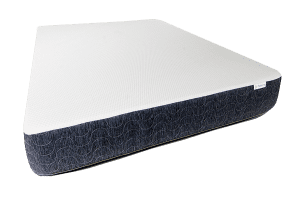 We fell into the rabbit hole of researching mail-order mattresses last year and ended up coming across Tochta, which manufactures custom sized mattresses for RV beds of all shapes and sizes. We were intrigued and ended up talking to the owner who has been in the mattress industry for over 30 years. He's also an RVer, and knew people needed a great replacement option for the terrible mattresses that come standard. No matter what size your RV bed or bunk, they'll ship you one that fits.
We ended up ordering the 10-inch King Sized Utopia for our home and have been sleeping on it since last January. It has high density foam, latex, and gel beads, which addresses some of the issues with memory foam while keeping the benefits. It's by far the best mattress we have ever owned.
Segment Two: Jeremy's RV Gear Guide Picks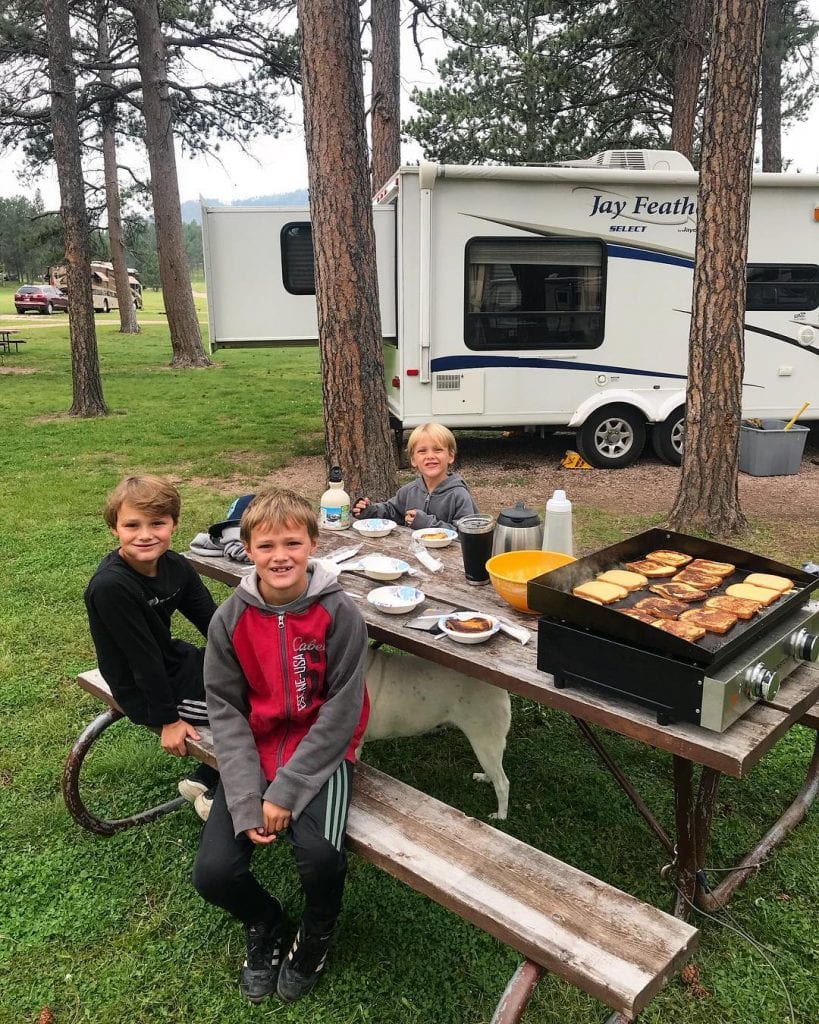 Jeremy continued to expand his ability to make actual food this summer, so many of his recommendations support his newfound love of all things breakfast. And of course, it wouldn't be a RVFTA gear guide if there wasn't a flashlight or lantern recommendation.
Cabelas Intensity HD Binoculars 12×50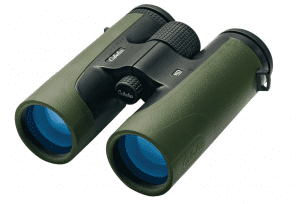 These binoculars are a great combination of quality and affordability, and we've been enjoying them for awhile now. Our appreciation for the product came into focus (haha) this summer while we were in South Dakota. They were awesome for allowing the kids to get close up looks at the wildlife. Even our 5-year old could manage them, and the durability was a plus, of course.
Not in My Backyard Folding Bug Zapper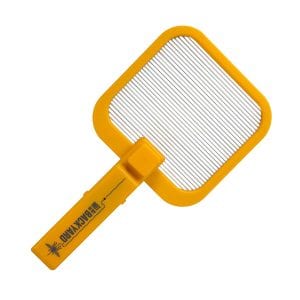 This product seems a bit gimmicky at first, but you'll appreciate it when camping anywhere with flies. Again, we've had this zapper for about two years now and have used it a ton. Jeremy, however, became newly obsessed when flies raided our camper in the Badlands. We took down an army of bugs in no time at all.
Wisconsin Outdoors Stainless Steel Fully Adjustable Camp Grill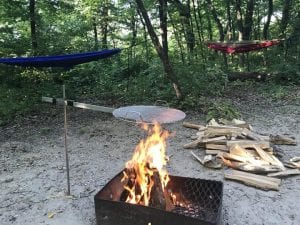 This product is for anyone that seriously loves cooking over an open fire. You hammer the stake into the ground outside the fire ring. The grill is attached to an extendable arm that is fully adjustable. You can move the arm up and down, side to side, and in and out. It works and solves the biggest problem with campfire cooking: lack of control. It definitely needs a storage bag, and the company tells us they are working on it.
Poppy Lantern and Spotlight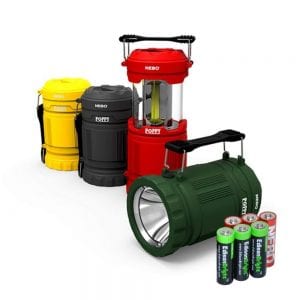 This is our pick for a lantern and flashlight combo for kids. It's 300 lumens, so not super bright, but perfect for bunkhouse reading at night or around the campfire. Here's the best part…they come in different colors. And if you have kids, you know the magic of color coding.
Blackstone 22-inch Griddle
The Blackstone comes in a variety of different sizes, and you should check out our Facebook Live below if you are trying to figure out which size is best for you.
The 22-inch has become our all time favorite, and it was perfect on our recent trip out west when we had to pack light, but still wanted to cook at the campground everyday. Make sure you use code RVFTA to get 10% off and free shipping at Blackstoneproducts.com.
Grill Armor Extreme Heat Resistant Gloves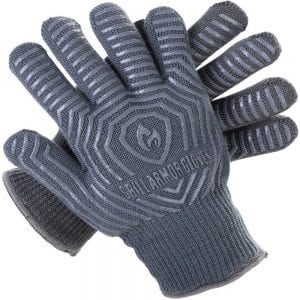 Jeremy decided he wanted gloves when cooking on the griddle, and these have worked nicely. They were a bit stiff at first, but broke in nicely over the summer. The gloves are also great for our kids to wear. They want to help cook, and we want them to stay safe. Win/win.
Whiskware All-in-One Pancake Solution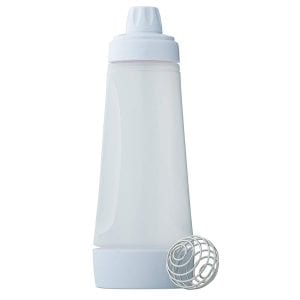 Jeremy has been using this every single time he makes pancakes or french toast on the griddle. There is a blender ball inside that mixes the batter. Then the large spout allows you to pour the batter out easily without using a bowl or ladle.
Cabela's Polar Cap Tumblers in Tan and Black, 20-ounce and 30-ounce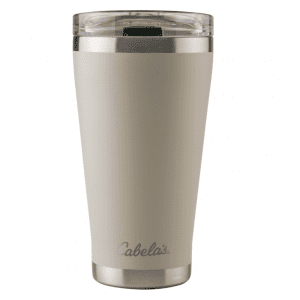 Everyone has seen the popular Yeti tumblers and these are Cabela's very affordable version. We love them and have been using them for our hot and cold drinks all summer. Jeremy uses the larger and smaller versions, but Stephanie finds the 30-ounce too big for her delicate lady hands. The 20-ounce is her go to on a daily basis.
Stainless Steel Straws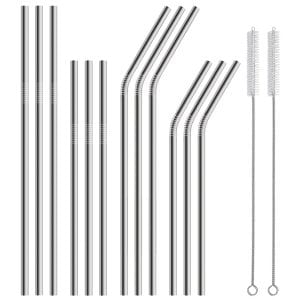 We decided to make an effort to reduce our use of plastic straws this year, and got a couple of sets of these for the camper and the home. They work perfectly with the Polar Cap Tumblers.
Segment Three: RV Gear Guide Interview with Chef Nathan Lippy from Blackstone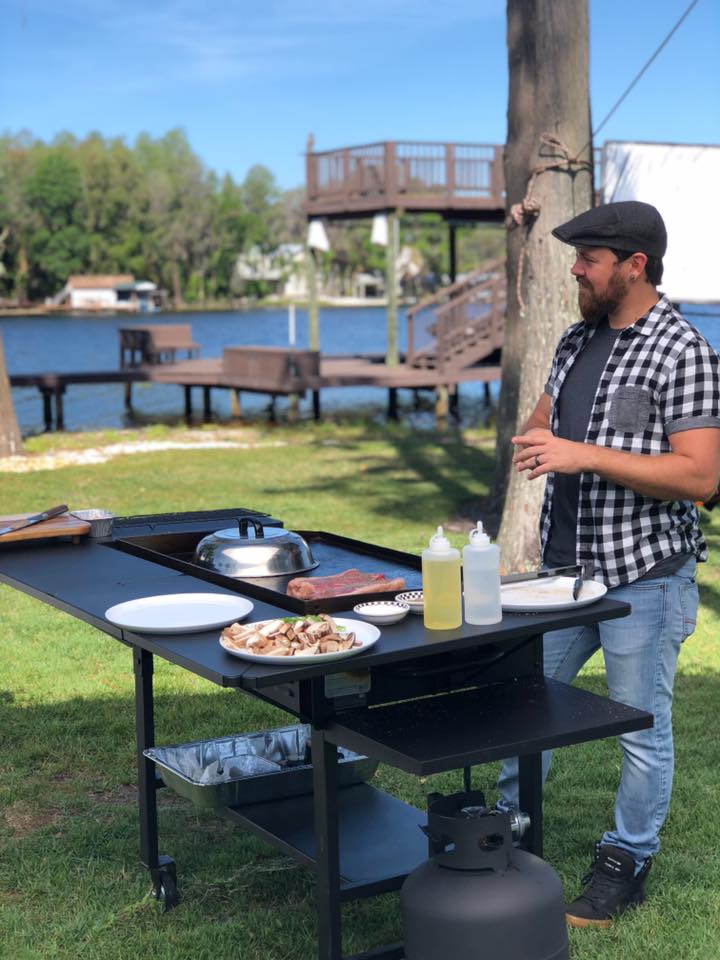 The Blackstone is truly a breakout hit in our family this year, and we invited Chef Nathan Lippy onto the show to give us some tips for using it. He talks about seasoning, maintenance, and even shares a few of his favorite recipes. If you have any questions about keeping your Blackstone in tip top shape, you've got to listen to this interview.
Make sure you check out our some of our other RV gear guide resources:
See you at the campground!
Stephanie + Jeremy
Podcast: Play in new window | Download