Elkhart, Indiana is considered the RV Capital of the World. So this week we are reviewing the Elkhart Campground as a great basecamp if you happen to be visiting the area.
This isn't the first time we've talked about the Elkhart region. After our last visit, we recorded Greetings from the RV Capital of the World. Take a listen to that episode to hear our tips on visiting the RV/MH Hall of Fame, touring manufacturing campuses, and enjoying the best baked goods in the region.
Now, we talked a little on that podcast episode about the seeming lack of high quality campgrounds in the Elkhart area. We actually debated whether we were going to review the Elkhart Campground, if only because we couldn't actually rave about it.
But by the end of our family's 6-night stay, our perspective had changed a bit. Is this an amazing campground? No. Would we recommend it? Yes.
We came to the conclusion that this is an affordable, comfortable, and convenient place to park your rig if RV business brings you to town.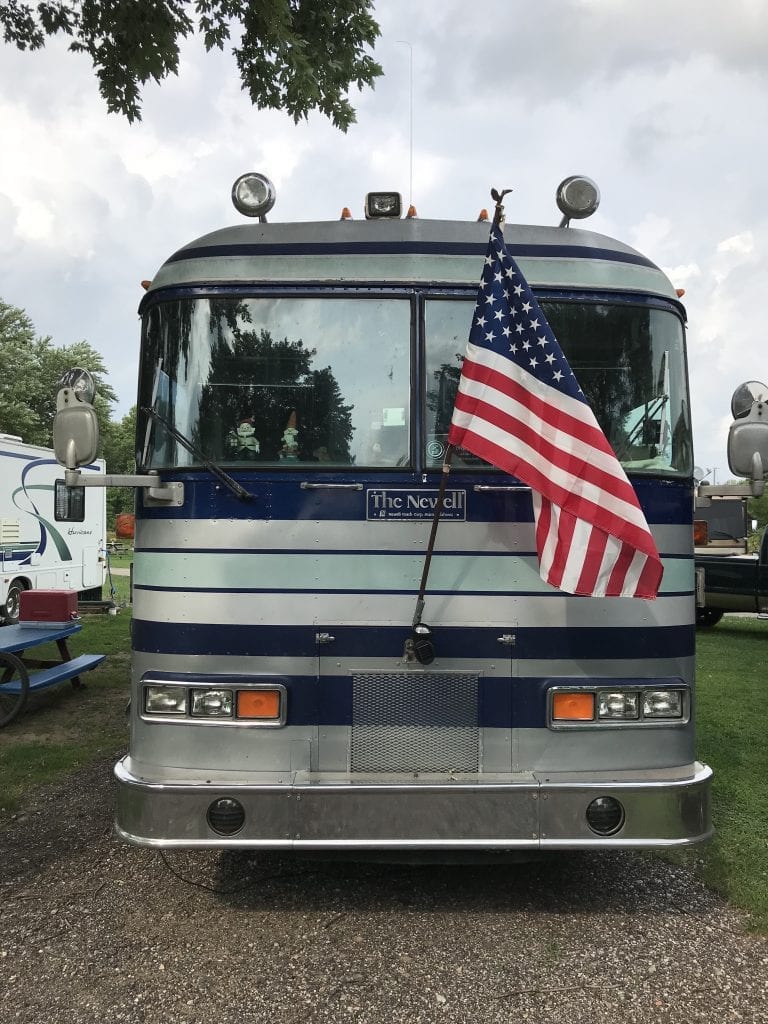 So to get this part out of the way…what were our reservations about Elkhart Campground? Its just not quite as neat and tidy as many of the campgrounds we recommend. And some of the buildings are in need of a fresh coat of paint and some TLC. It also has that classic RV Park feel, as opposed to the campground feel. The long (but not wide) pull through sites really give the campground a "rack 'em and stack 'em" feel.
And why did change our minds over the course of our six night stay? Because if you want or NEED to visit the Elkhart area, then this is truly the best place to stop. Especially if you want full hook ups at a reasonable price. Plus, the owners are friendly and helpful, and the location is just about perfect.
Site Details at Elkhart Campground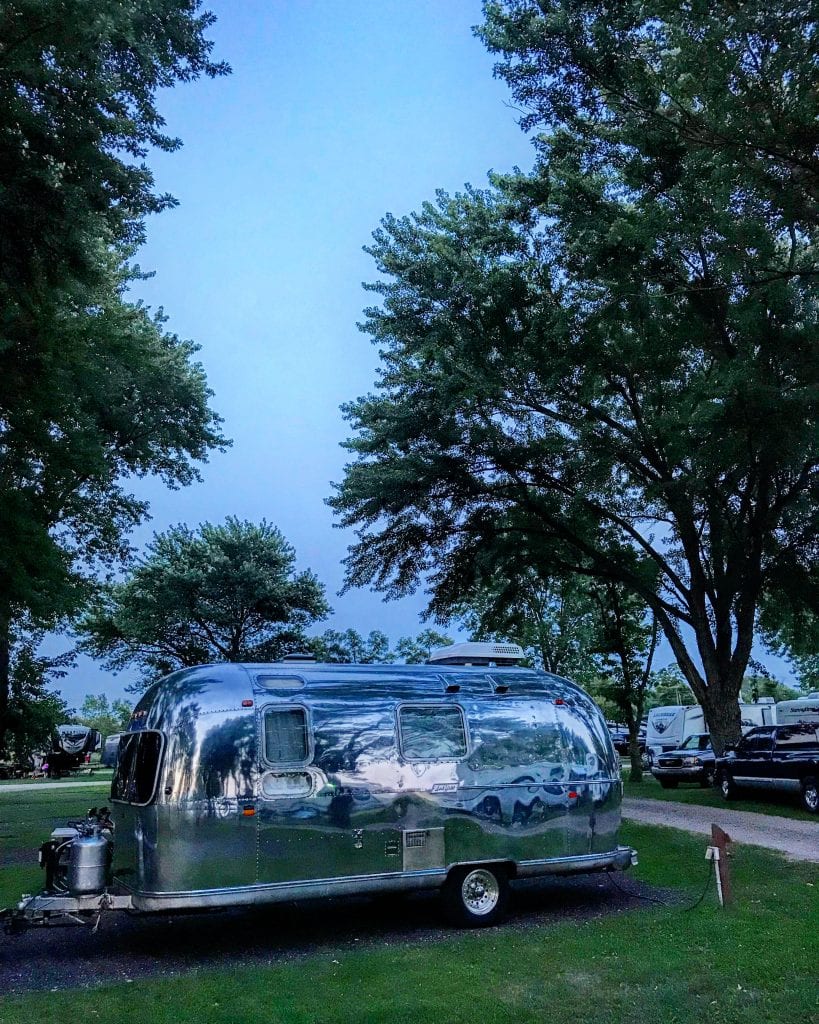 The Elkhart Campground is very large with more than 150 sites, all of which are pull thru. For us, there would be a big difference in overall quality of experience depending on what area of the campground we were parked in.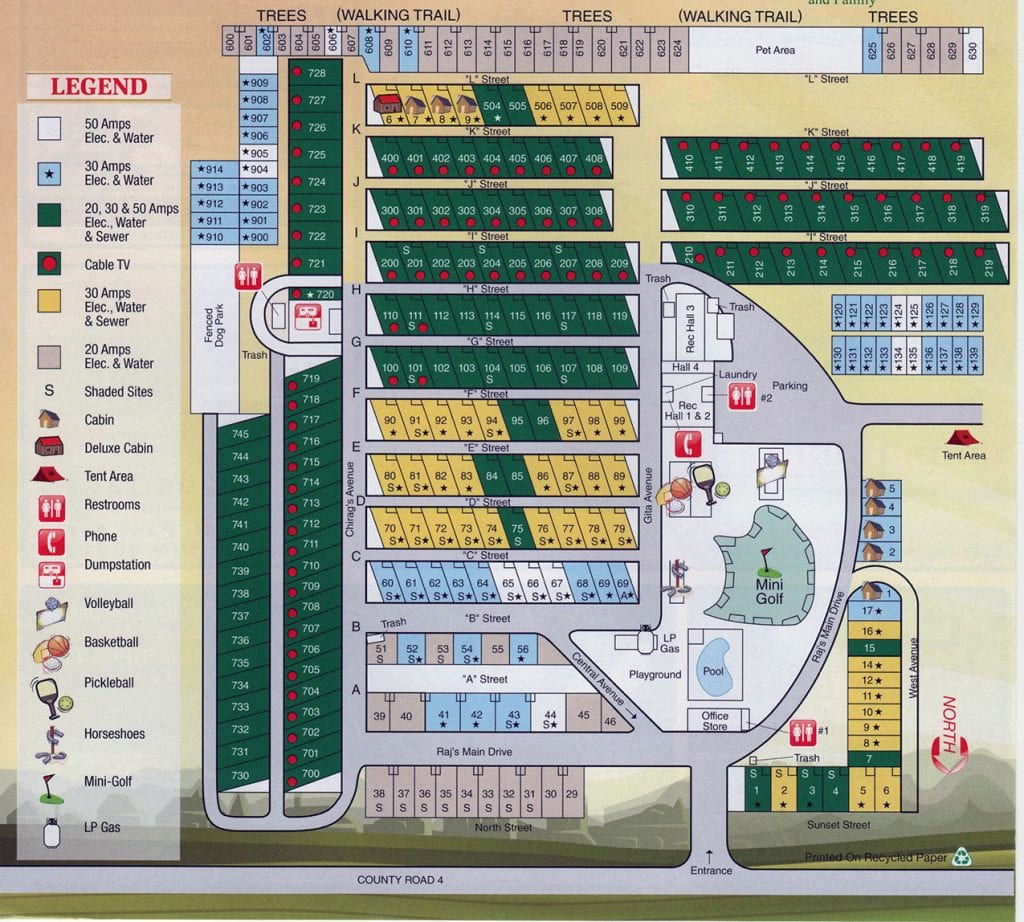 We highly recommend the full hook up sites towards the back left corner on the map pictured above. Sites in the 90-119 area would be our other pick. (You can see those sites pictured in the basketball shot below.) Personally, we would avoid the sites in the back right area of the map. There is an RV service center located right next door and it felt more industrial and commercial on that side of the campground.
Amenities at Elkhart Campground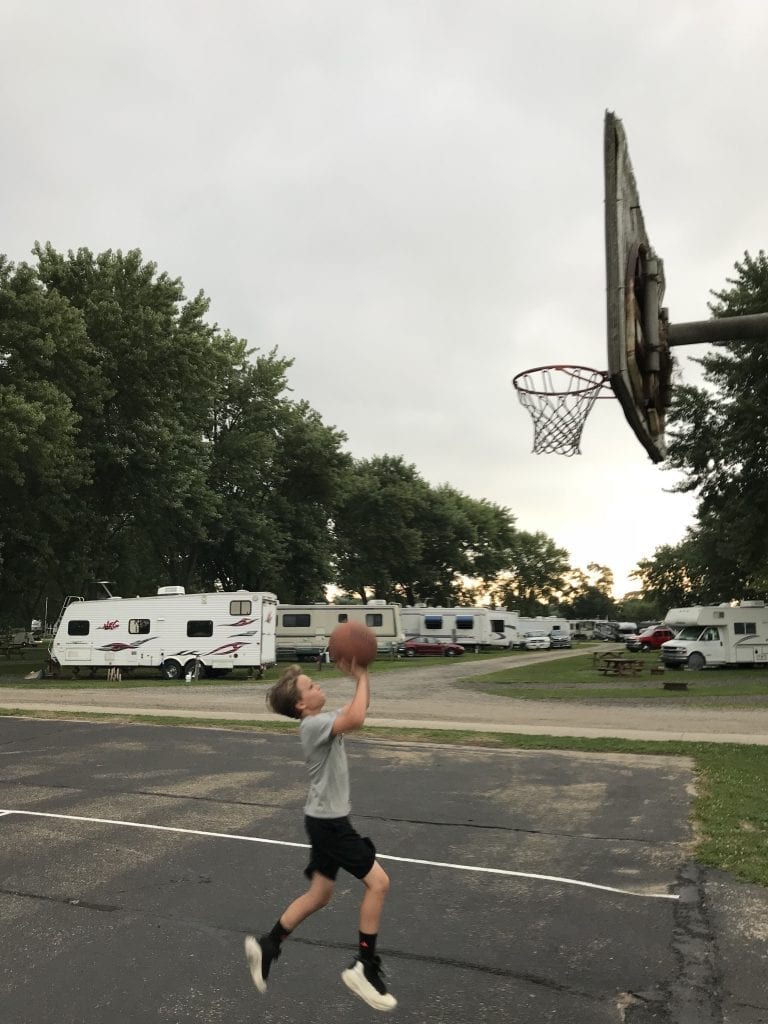 The Elkhart Campground has plenty of amenities, but many need to be updated sooner rather than later. We heard from some campground regulars that the newer owners have been working through a list of projects and making improvements. The playground is large and updated, so perhaps that was one of there recent investments.
There's also a pool, mini golf course, and basketball court. The laundry room was large and clean, but unfortunately guests have to go to the front desk for quarters.
This was a very nice campground for a morning or evening stroll, and we really enjoyed looping around the sites during our stay.
Regional Attractions and Food Near Elkhart Campground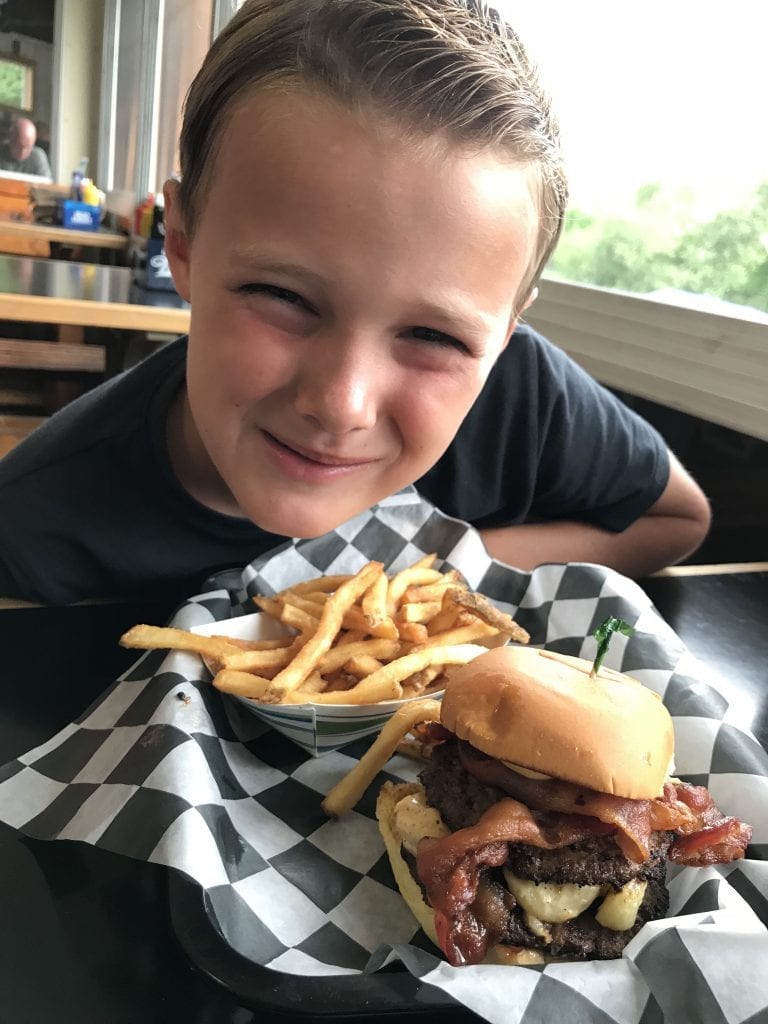 Make sure to check out this post for all of our regional recommendations for activities and food. During this stay, the new family highlight was Flippin' Cow which was super flippin' yummy. We, of course, made quite a few stops at Rise 'N Roll Bakery, because when they call the donuts Amish Crack, they aren't exaggerating.
A highlight for any RV owner will be a visit to the RV/MH Hall of Fame. Also make sure to check with your RV manufacturer to see if they give factory tours. We love stopping by the Jayco Campus and stocking up on goodies in the visitor center, then taking the factory tour.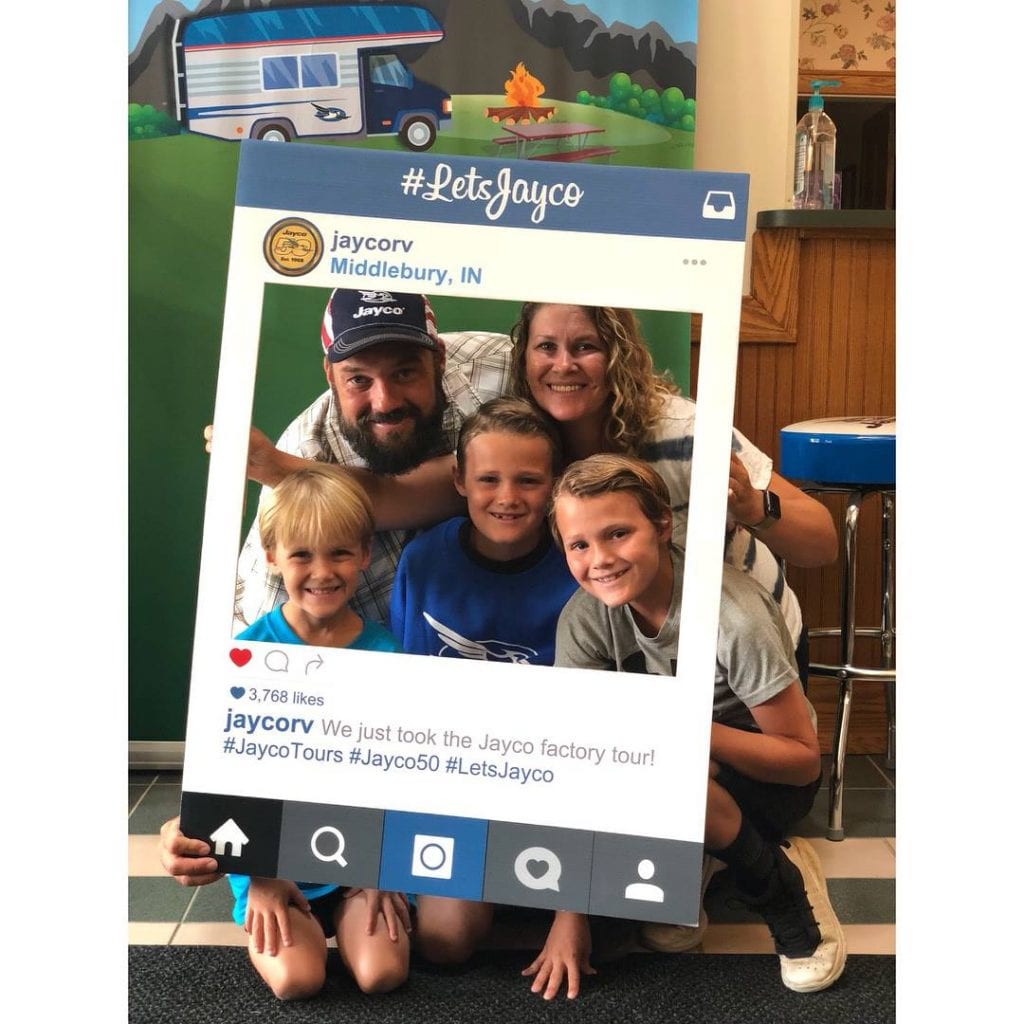 Where do you stay when visiting RV country? We would love to hear any other recommendations in the comments below!!!
See you at the campground!
Stephanie + Jeremy
Podcast: Play in new window | Download