Do you have a teen that is starting down the exciting (and overwhelming!) path of choosing a college? Well, if you also have an RV in the driveway, you may want to consider planning a college tour RV trip. The summers after sophomore or junior years in high school may be the perfect time to knock out two birds with one stone: enjoy an epic road trip and check off some boxes on your college search list.
That's what Shellie Bailey Shah from Kidtripster.com decided to do last year when her 16-year old son was in the thick of his own college search. Shellie planned a 30-day, 7,000 mile RV trip in their 38-foot Newmar Ventana. Shellie was kind enough to share the details of this experience with us, and to give us her best tips for planning your own college tour RV trip!
College Tour RV Trip: The Details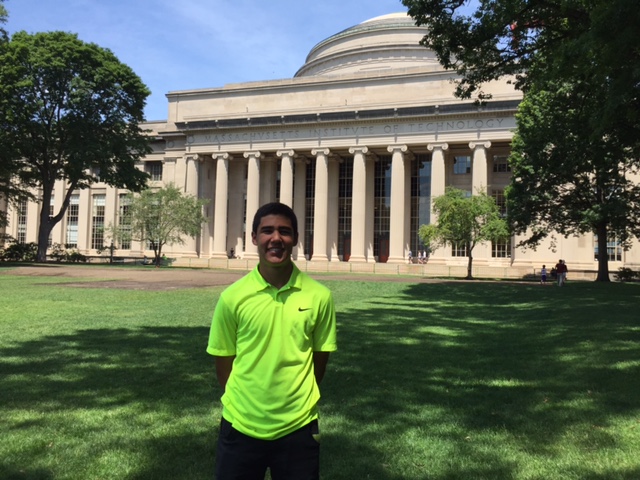 But before we dive into specific tips for planning your own trip, here are some more details about the Shah family adventure.
When Shellie upgraded their RV a few years ago, they did so with this college tour trip in mind. They wanted a good amount of space for the family to spread out, since they would be spending a month straight in it! They also wanted an RV that both parents could drive comfortable. Lastly, sleeping space was a big concern. Her sons are both tall, and they can't fit in many of those travel trailer bunks. The Class A met all of these needs.
Plus, there was one fabulous feature that Shellie highly recommends for extended RV trips…a washer and dryer! This might have ended up being her absolute favorite thing of all about the Newmar Ventana.
In order to make this trip work, Shellie's husband used his vacation days, plus they both worked from the road. Shellie and her husband share driving duty, so while one clocked in road miles, the other clocked into work.
Shellie wanted to make this trip about more than just college tours, so she made sure to build in plenty of fun days for her younger son who was 13 years old at the time. They went to Pigeon Forge, Washington DC, Shenandoah National Park, and so many other amazing destinations. They also visited lots of friends and family along the way. Look at this route map!!!!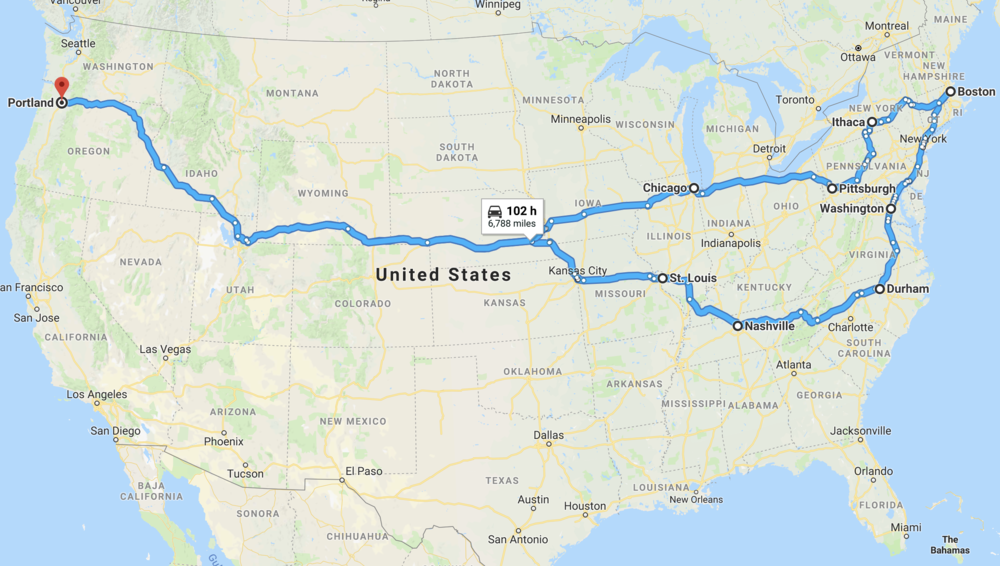 You can read more details about this epic family adventure here.
Tips for Planning Your Own College Tour RV Trip
They might have been exhausted when they arrived back home in Oregon, but Shellie says she wouldn't change a thing about this amazing experience. She did learn quite a few things along the way, and here are her best tips for planning a college tour RV road trip.
To hear Shellie share more details about their itinerary and experiences, tune into the podcast on any podcast app (Apple Podcasts, Stitcher, Google Play, Spotify, Tune In Radio) or by clicking the play arrow above!
Tip #1: Start planning 6-9 months in advance. 
Start with a list of schools that you want to visit. Research when each school offers visits for prospective students. This is so important since you don't want to schedule a visit at a time when a tour isn't available! Make a note on your calendar or set a reminder for when you can sign up for the visit so you don't forget months later.
Tip #2: Call the admissions office of each school and ask about parking.
If you will need parking for your motorhome or travel trailer, make sure to do your research in advance. The admissions office may redirect you to call Public Safety. At the very least, you'll be able to park in the stadium parking area, but this may need to be arranged ahead of time. Make sure you download and print those campus maps before leaving home!
Tip #3: Plot your initial itinerary with all your university stops, then add extras.
Many schools do not offer tours everyday or on the weekends. This means that you'll want to plan fun activities or stops in those windows of time. Map everything out, see where your open spots are, and fill in with fun RV road trip activities!
Tip #4 Consider all your camping options.
During 30 nights of camping, Shellie's family stayed in full-service campgrounds, state and national parks, Walmart parking lots, and even a college stadium parking lot! Let your university stop itinerary be your guide. Search for all the available options in the location you will be and find one that will work best for you. For example, when Shellie's family was looking at colleges in urban areas, she looked for campgrounds that were located near public transportation.
Your RV doesn't have to sit in storage just because it is college tour time for your teen. With a little advance planning you can see all the colleges and enjoy an amazing family vacation at the same time.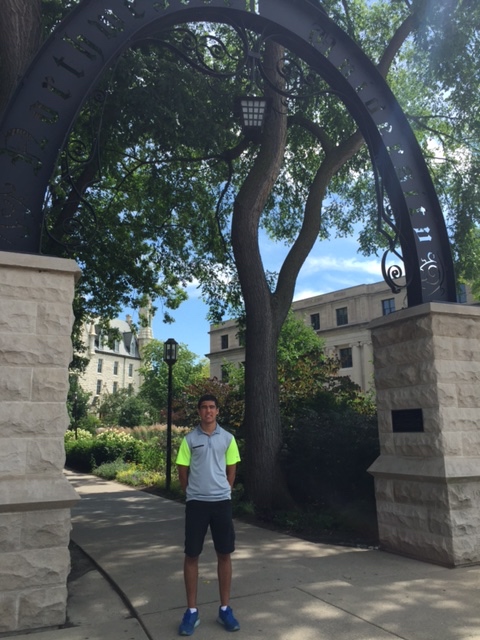 A big thanks to Shellie Bailey Shah from Kidtripster.com for sharing her personal story about visiting colleges in the family RV. Make sure you take a listen to the podcast episode to hear even more details about the experience. And make sure to follow KidTripster over on Pinterest for more family travel inspiration!
See you at the campground,
Stephanie + Jeremy
Podcast: Play in new window | Download