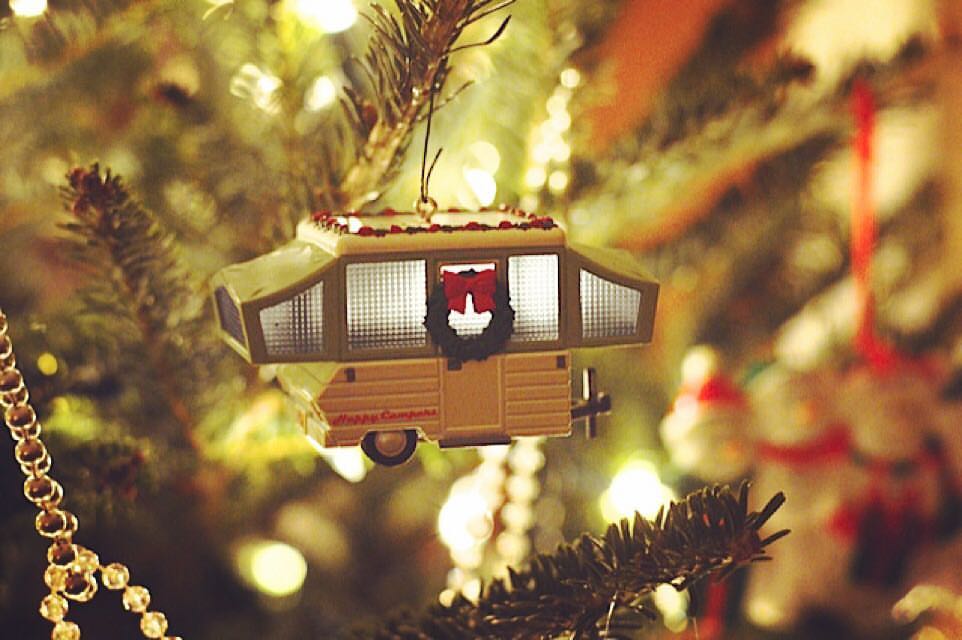 The Go RVing Special Edition RVFTA Holiday Gift Guide
We've recommended a ton of fantastic RV gear over the years, so it's always hard to narrow down our choices for fellow camping enthusiasts. On this special RV Holiday Gift Guide produced exclusively for Go RVing, we picked some of our very favorite gifts.
We have broken it down into three different categories: Gifts for the Lively Little Campers, Jeremy's Picks, and Stephanie's Picks. If you want to find even more great gift ideas, check out our other Holiday Gift guide podcasts that are available in iTunes, Stitcher, Google Play or at rvfamilytravelatlas.com.
The links in this post are affiliate links. This means if you purchase something through the link, we receive a small commission at no additional cost to you. Jeremy will use all of that money to buy more gear, so he kindly thanks you.
This trivia game is great for long car rides with energetic kids. 600 questions come on cards that are stored in a hard sided case with a secure carabiner latch. This latch will keep the cards from exploding into a spontaneous game of 52 card pick up. Trivial Pursuit is a great way to pass the time in the car and build your knowledge of national parks. It's entertaining and challenging for kids and adults alike.
This is a perfect game to keep you entertained through the long winter months if you, like us, have to winterize your RV. Monopoly is one our kids' favorite family games, and even our four year old can play along with a little help from his brothers. The board features 22 of the most popular and scenic national parks. An additional game feature has players match animals to the parks they inhabit. Parents will appreciate the optional 60-minute game speed play rules.
We have been using these walkie talkies for years at the campground, and they have never let us down. Kids love to use these with their siblings and friends. The secret is that they are really more of a present for parents. We can keep in touch with our boys when they are riding their bikes or walking to the playground, even if we are in a remote environment with no cell service. The range is great, and we love that we can lock in the settings so the kids can't mistakenly change channels.
Flashlights go together with camping as much as the requisite marshmallows, chocolate, and graham crackers. Let's face it: making smoke sabers in the campfire with flashlights is a right of passage for RV kids. We love this Nebu Poppy because it combines a lantern with a spotlight, making it perfect for finding your way to the bathhouse or reading in bed at night. This products combines functional with fun..the perfect match for an RV-themed gift.
Stephanie's Picks
If you really, really love someone, then get them one of these blankets. There is simply no cozier item on the face of the planet. Our boys walk around the house with these wrapped around their bodies. We have the Sequoia Throw for our RV master bed. One snuggle with these throw blankets and you will be hooked.
Beddy's ($200–Use code RVFAMILY for 20% off!)
Nothing gets the heart rate up like making RV beds, and some people brag about the calories burned during this activity. RV beds are not only notoriously difficult to make, they also are tough to keep neat and tidy. Beddy's bed sets are like one giant fitted sheet that easily wrap around the RV mattress. A zipper runs around the bedding set just like a sleeping bag, but way more stylish. If you know someone who says naughty words while making the RV bed, this would make the perfect gift!
No self-respecting oenophile should be drinking wine at the campground out of red solo cups. If fact, any sort of plastic cup just doesn't seem to cut it. However, glass isn't a good match for RV travel for a lot of different reasons. Enter the stainless steel wine glass. We added these to our camping collection last year and they are one of our favorite RV items of all time. Practical and fashionable equals gift perfection.
Family Camping Sign ($50-$100)
Take a stroll around the campground and you will quickly notice that personalized camping signs are a favorite accessory for RVers. We bought our family camping sign just weeks after we came home with our first pop up camper. Etsy has a wide variety of shops with adorable sign options, all customizable with your family's names, hometown, and even pets. We particularly like the colorful, fun signs from the Creative Designs 77 Etsy shop and the rustic, outdoorsy options from the Black River Wood Shop.
Jeremy's Picks
It's tough for someone with a world-famous flashlight collection to pick a favorite, but if you shined a spotlight in his eyes, Jeremy might pick the Nebo Slyde King. It's made of high-quality aluminum and is water and impact resistant. Use it as a standard flashlight or slide it open to reveal a worklight. Jeremy particularly loves that its USB rechargable and has a magnetic base for when you need to be hands free.
Most RVs come with exterior bluetooth speakers, but most of the time we don't want to broadcast our music to the entire campground. The UE Wonderboom speakers are compact, lightweight, and waterproof. We use them by the grill when cooking, at the picnic table while eating, and around the campfire at night. The cute colors are just an added bonus.
Can a man camp without a flannel-lined canvas shirt? Well, Jeremy certainly can't. It's hard to find an option that is warm and comfortable without being too bulky. This is his favorite wardrobe addition in a long time. Jeremy is no fashionista, but this shirt makes him act like one.
We have bought our own fair share of these See America prints over the years, but they are also one of our favorite gifts to give friends and family that love to travel. If there is a national park or historic monument that your loved ones visited this year, a framed picture from See America will bring back those wonderful memories for years to come.
Picking out the perfect gifts for your friends and family is part of the joy of the holiday season. We always like to remember, however, that the holiday spirit is really about spending time and creating memories with the people you love.
Just like RVing.
A very, very happy holiday season from our family to yours. See you at the campground in 2018.
Happy holidays from our family to yours!
Stephanie + Jeremy
If you want to find even more great gift ideas, check out our other Holiday Gift guide podcasts: Small Business Saturday Gift Guide and RVFTA's 2017 Holiday Gift Guide. 
Podcast: Play in new window | Download