Petit Jean State Park in Arkansas is a iconic destination for locals in the know. This is on account of it's natural beauty, but also because it contains a campground with top-notch amenities and gorgeous views.
On this week's episode of Campground of the Week, our midwestern correspondent Kerri Cox of TravelswithBirdy.com tells us why this is one of her family's favorite weekend getaway spots.
Petit Jean State Park has the historical significance of being the first state park in Arkansas. It is located on Petit Jean Mountain, adjacent to the Arkansas River, and situated between the Ouachita Mountains and the Ozark Plateaus.
Many features in the park were built by the Civilian Conservation Corps (CCC), so Petit Jean showcases lots of the classic architecture of the New Deal. Visitors love the rustic lodges and structures built from native stone and timber.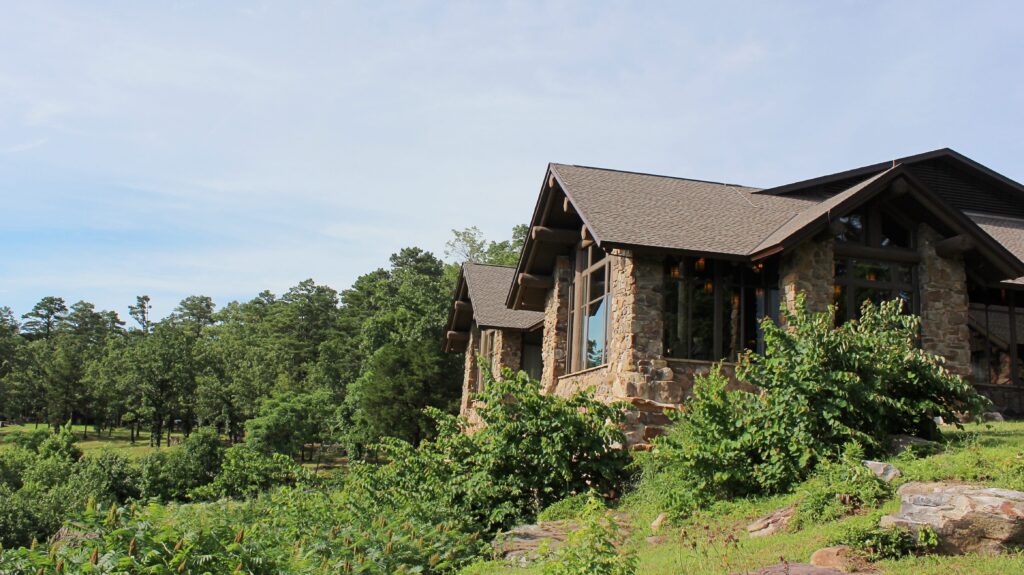 And the campground celebrates the spirit of our public lands at their very best, offering comfortable access to the park at a very reasonable price.
Campground Details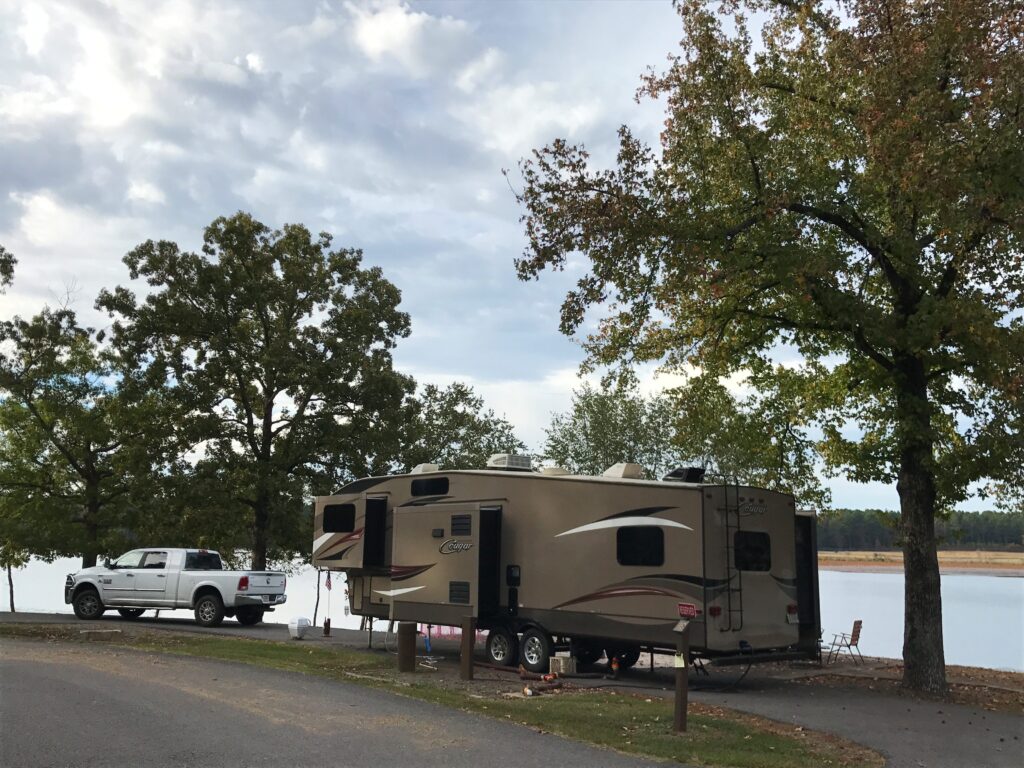 The Petit Jean campground is located at the northern end of the state park, and is made up of four loops in total. The "A" loop sits right along the edge of Lake Bailey and offers waterfront views from many campsites. Loops "B", "C", and "D" are towards the south across the main park road. There are a total of 125 campsites (27 of which are pull thru), and all have water and electric hookups, and a few have full hook ups.
That's a pretty amazing state park achievement right there.
Here's another achievement: Campsite prices max out at $32/night. Yup, that's right. Campsites with full hook ups and a water view for $32 a night. Dreamy.
Kerry has a detailed breakdown of all the loops and lots of campsite pictures over on her blog. So make sure to check that out before making reservations.
It's worth noting that Petit Jean State Park also has a lodge accommodations, cabins, and yurts. So if you don't have an RV and really are not into tent camping, there are plenty of options for staying in the park.
Arkansas State Parks recently moved over to the Reserve America reservations system, and Kerri noted that it was simple and straightforward. You can make your own Petit Jean camping reservations here.
Petit State Park Campground Amenities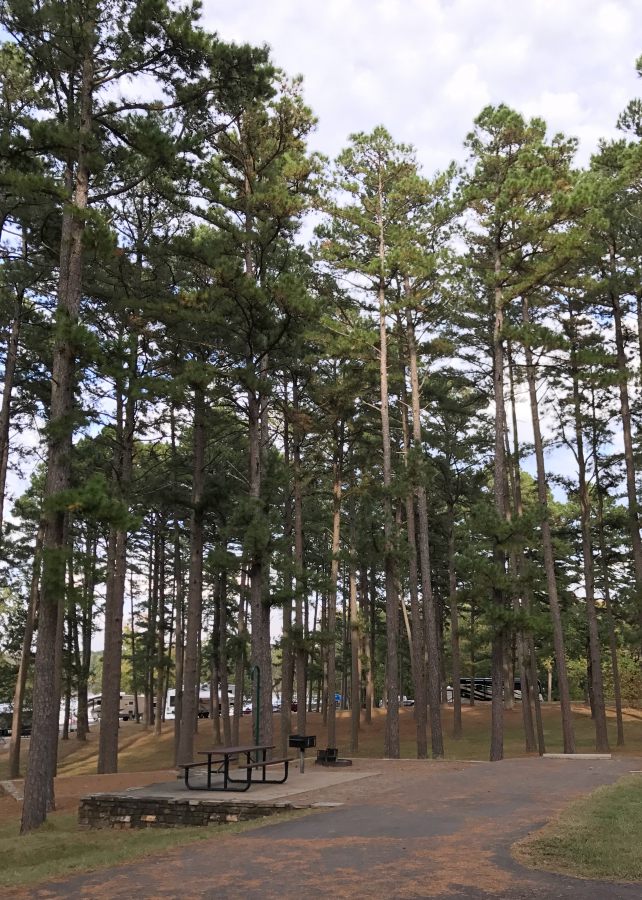 Each campground loop has it's own restroom and bath house. Other than that, you won't find amenities specific to the state park campground. According to Kerri, that won't bother you at all since the rest of the park is full of offerings that will keep you as busy as you would like to be during your visit.
Petit Jean has two pools, playgrounds, and picnic areas spread out through the state park. There is also a restaurant in Mather Lodge that Kerri claims is really quite good. There is also a small camp store if you forgot any emergency items.
One of Kerri's favorite features is the CCC Hike and Bike Trail which connects the campground with the lodge and other historical sites throughout the park. This is one of those campgrounds where it will truly pay off to go through the hassle of bringing the bikes.
Petit State State Park: Hiking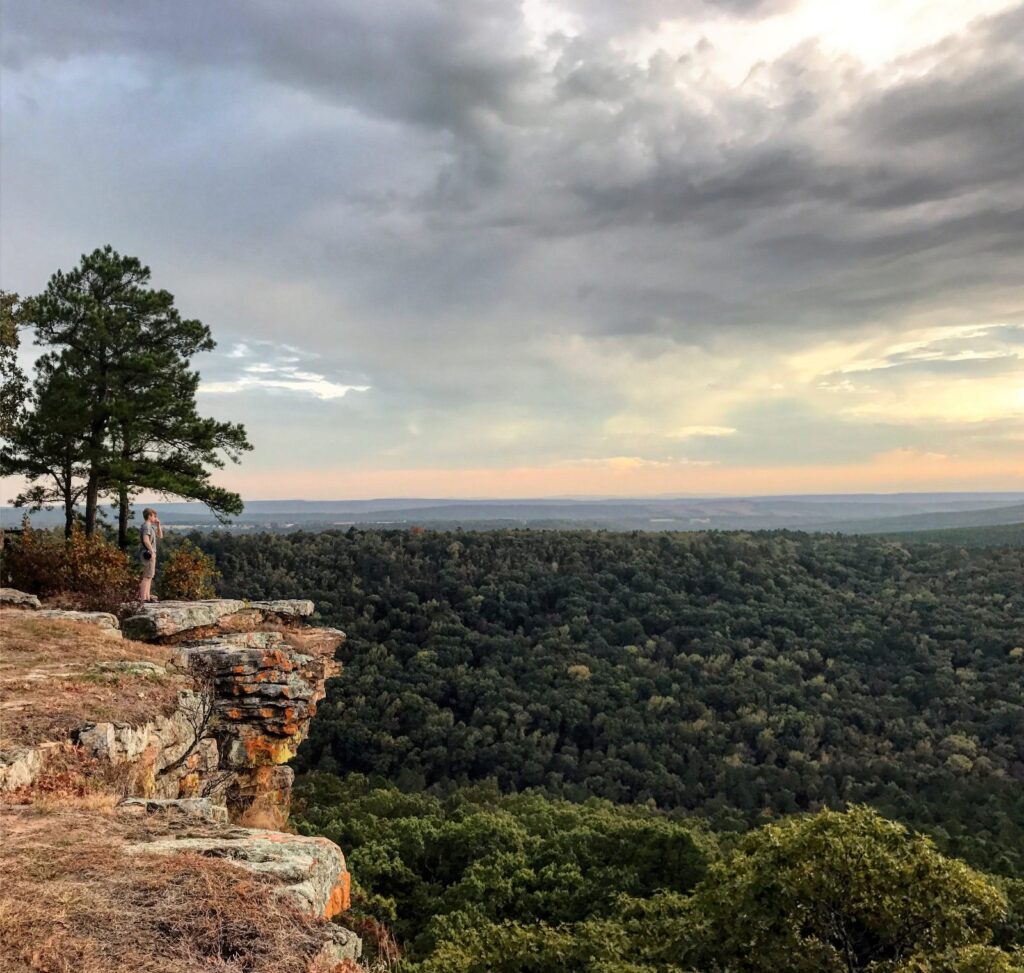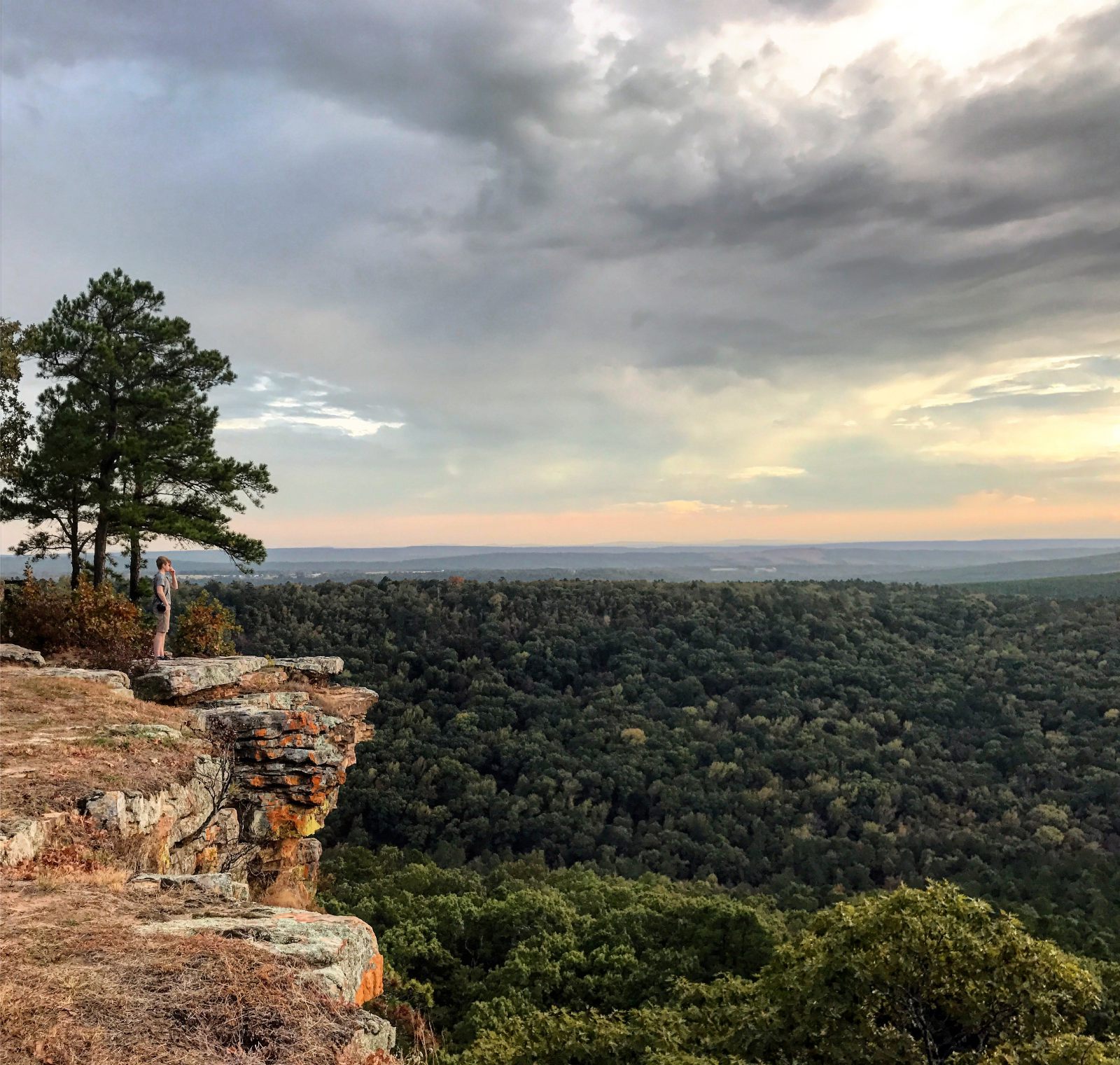 If you camp in Petit Jean State Park, you will definitely want to take advantage of the scenic hiking trails. On this Campground of the Week episode, Kerri shares her family's reluctant trek on the 7 Hollows Trail. It was, in fact, quite strenuous. But it offered plenty of stunning views. So be forewarned and forearmed.
Other popular hiking trails in the park include:
Cedar Falls Trail
Rock House Cave Trail
Bear Cave Trail
More Activities and Attractions in Petit Jean State Park
This state park is just full of historic sites, fishing spots, boating opportunities, and scenic overlooks. Kerri tells us a few of her favorites on the podcast, but you can also check out her Visitor's Guide to Petit Jean State Park in Arkansas. She'll map out a great stay for your family with all her recommendations. And if you want to learn about Kerri's other favorite campground destinations, check out the full collection of her campground reviews here.
We'll see you at the campground!
Stephanie + Jeremy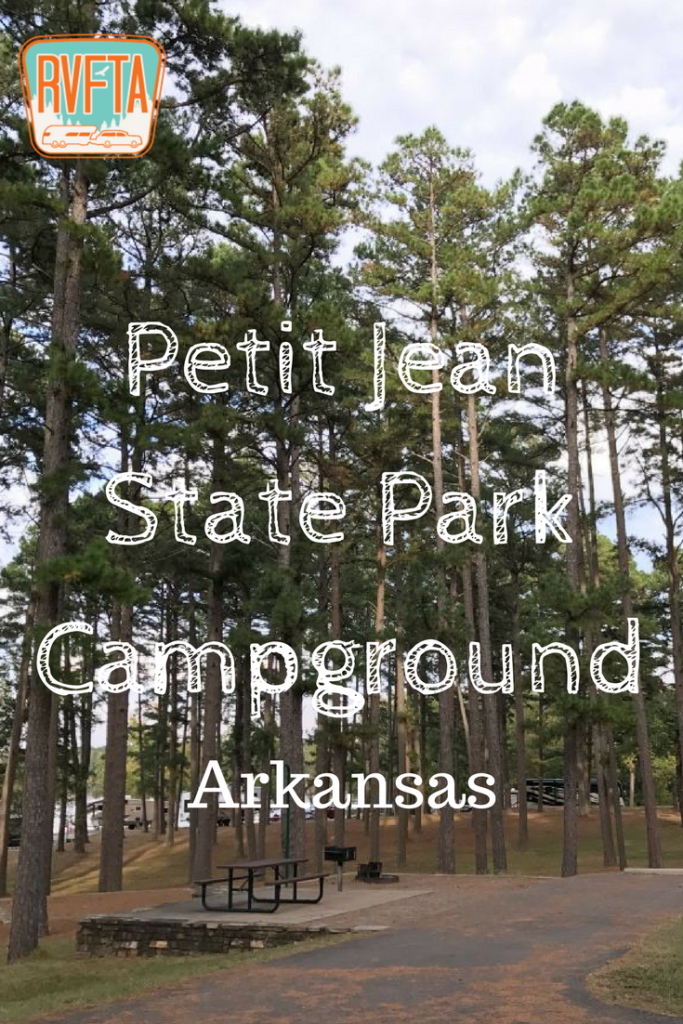 Podcast: Play in new window | Download