This is part two of an epic two-part series about RVing in Newfoundland with Gretchen Holcombe from Boxy Colonial on the Road. In this guest-post (and on the RV Atlas podcast) Gretchen takes us into Central Newfoundland and onward to St. John's and Western Newfoundland. 
To learn everything you need to know about planning a trip to Newfoundland (including details about the ferry) and to explore Western Newfoundland please check out part one of this series by clicking here.
To listen to Jeremy interview Gretchen click on the media player above or subscribe to The RV Atlas wherever you get your shows.
RVing in Central Newfoundland
After a tour of the western coast of Newfoundland, we started to make our way east. The Trans-Canada Highway takes you all the way to St. John's on the east coast, but it's worth getting off the main highway to make some stops along Newfoundland's northern coast as well.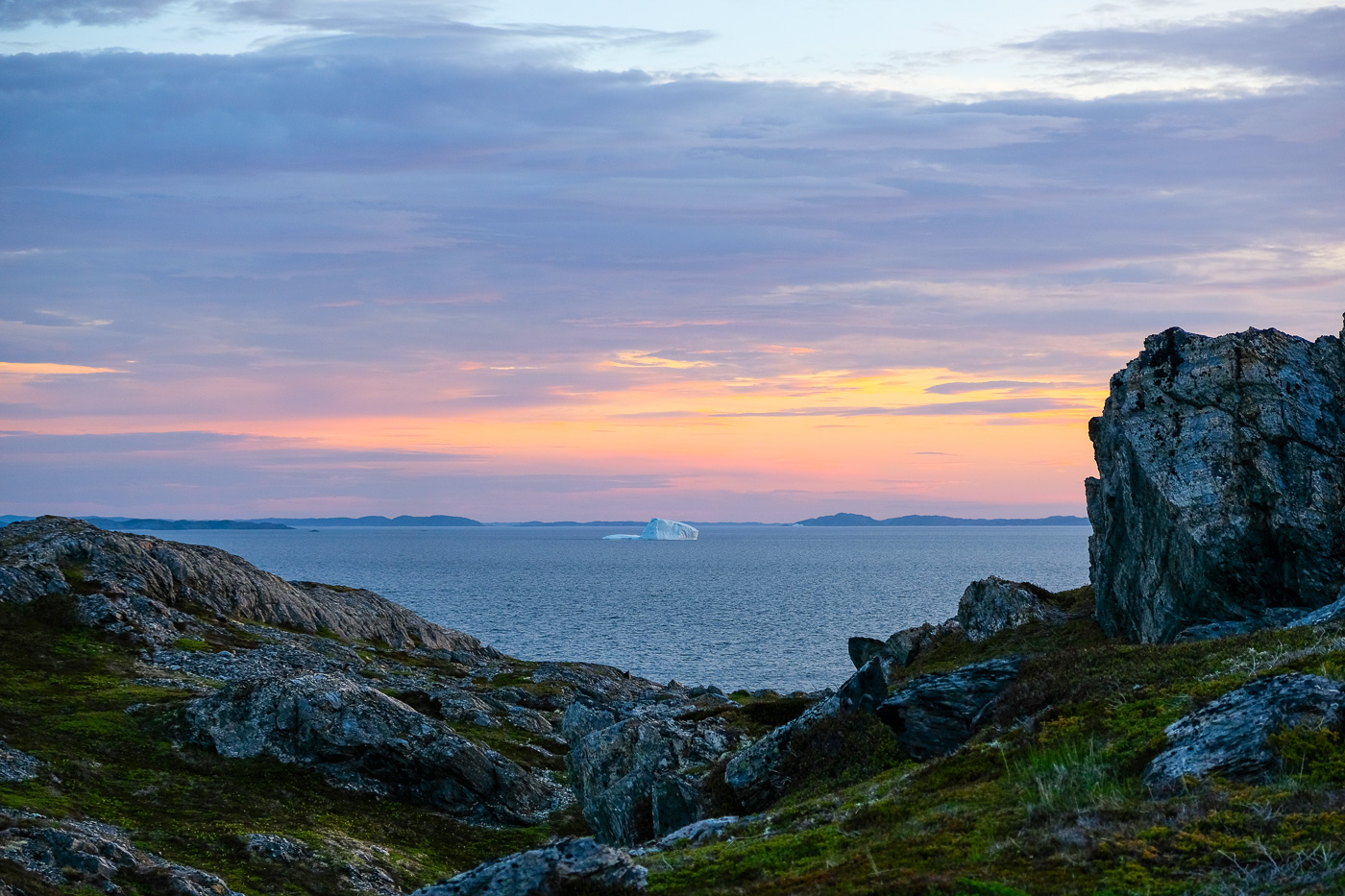 We nearly cut Fogo Island, just off the coast of the northern shore of Newfoundland, out of our itinerary several times, but we're so glad we made it there! It's gotten a lot of attention recently as the site of the posh Fogo Island Inn, where rooms start at around $2000/night. But even us regular folks can bring our RVs over via a short ferry ride and check out this starkly beautiful rocky island dotted with picturesque fishing settlements.
Fogo is a hiker's dream; we loved the short but steep Brimstone Head Trail and the longer Fogo Head Trail, both of which reward you with spectacular ocean views complete with icebergs if you're there at the right time. After hiking Fogo Head we had a great meal at the adorable Bangbelly Cafe. And we drove over to gawk at the Fogo Island Inn from the outside as well, since that's the closest we're ever likely to get to staying there.
Suggested Campground: Brimstone Head RV Park, another one run by a local Lions Club, is the only game in town/on island. It's a no-frills place, with utilitarian bathhouses with pay showers and rows of tightly packed gravel sites…but many of those tightly packed gravel sites are directly on the ocean; you can watch the sun set over a sea full of icebergs, and it will only set you back $35CAD. There are w/e sites, but no dump station on site; you'll need to use the one in Seldom, on the way back to the ferry instead. Lots of hiking trails and restaurants are within easy walking distance.
We hadn't seen enough icebergs after Fogo, so we made our way to Twillingate next, less than an hour from the Fogo ferry and famous for iceberg viewing and whale spotting. We saw a ton of icebergs from the interestingly shaped Long Point Lighthouse; you can climb up to the top of this working lighthouse and tour the small museum downstairs. A stormy afternoon interfered with our hiking plans here, but there's a large system of trails called the Rockcut Trails that people rave about.
We did check out the Wooden Boat Museum, where my husband Dave spent a very long time talking to the on-site boat builder about every detail of the process. The Beothuk Interpretation Center is also nearby and tells the fascinating history of the indigenous Beothuk people, whose culture didn't survive long after European settlement of Newfoundland.
We enjoyed a Canada Day dinner at Split Rock Brewing Co., where there are great beers, live music, and a big variety of wing flavors. We also had local seafood at Sansome's Seafood, whose location down a tiny road we only found thanks to a tip from a local resident. Sansome's is very popular and doesn't take reservations, so show up early or be prepared to wait!
Suggested campground: Dildo Run Provincial Park was bustling over Canada Day weekend when we stayed there, but the large wooded sites are very private. The park is huge, so consider a spot close to the bathhouse and laundry (a lovely walking trail is in the same area). And bring bug spray and/or a screen room; we weren't able to enjoy our awesome site as much as we would have liked because a great many mosquitos had gotten there before us.
RVing in Eastern Newfoundland
 After Twillingate, it was time to turn our attention away from icebergs and head to Newfoundland's capital city of St. John's. St. John's is by far the biggest city in Newfoundland, but with just under 100,000 people living in the city proper, it's still a very approachable size with a compact, walkable downtown area. There's a surprising number of things to do for a city this size—and even more if you want to venture out for some day trips—we spent a full week in St. John's and easily kept our days packed with activity. Here are a few of our favorites: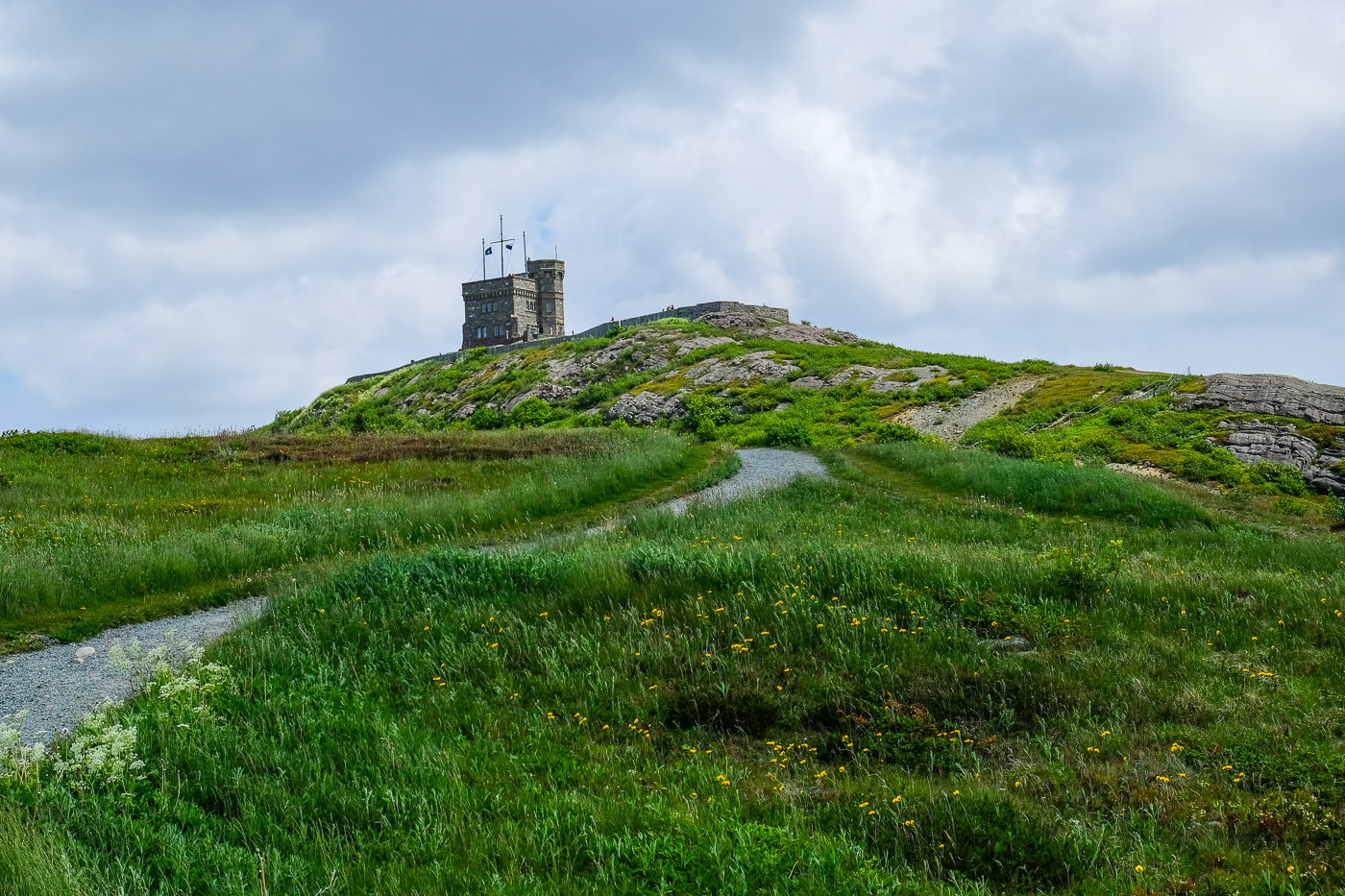 At Signal Hill you can learn about the long history of this site overlooking St. John's in the visitor center and then either drive or walk up to Cabot Tower for wonderful views of the city and harbor. There are several hikes to choose from here, including the very popular and sometimes scary North Head Trail, which hugs the side of the cliffs on a narrow path far above the rocky shoreline.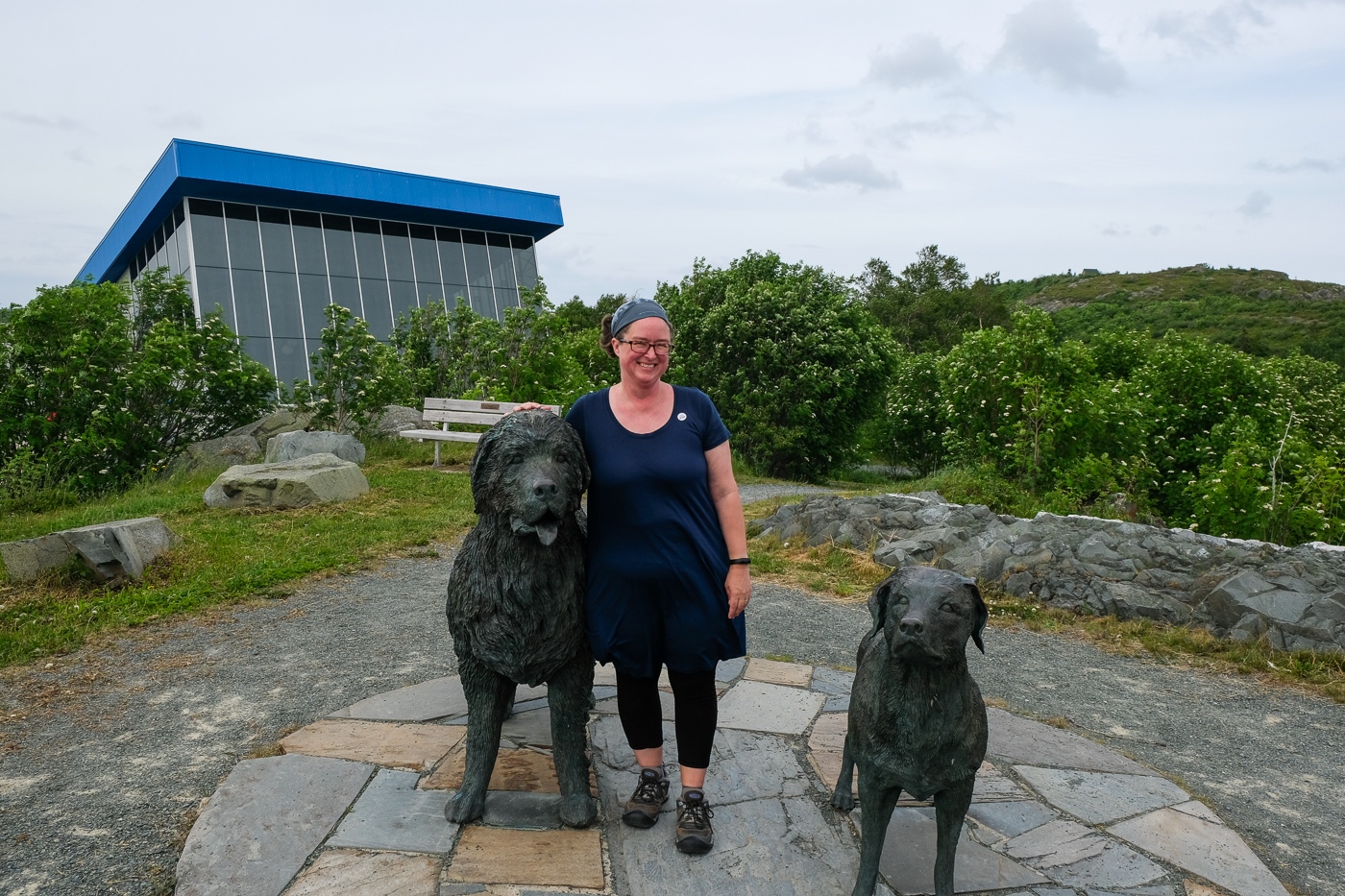 The Johnson Geo-centre, a science and geology museum carved into the rock, is right next door to the historic site and also worth a visit, as are the statues of a Labrador retriever and a Newfoundland dog just outside.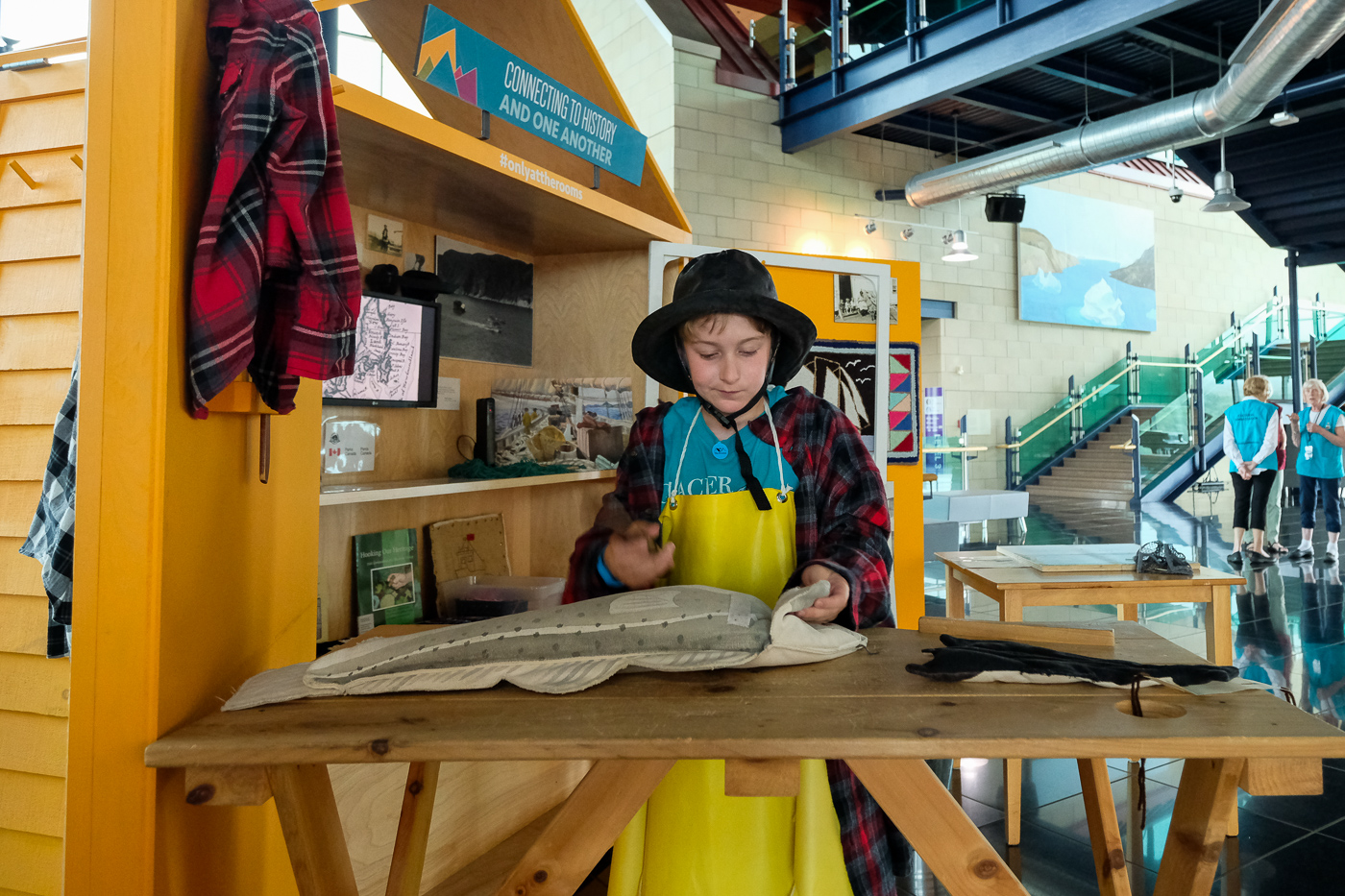 The Rooms is a world class museum that has it all; multiple art galleries, a well-regarded cafe, hands-on kid activities, and extensive and beautifully done exhibits on both the natural and human history of Newfoundland and Labrador.
Cape Spear is about 20 minutes from St. John's; here you can see this historic lighthouse and watch the sun rise over the easternmost point in North America. We didn't make it for sunrise, but it was still a great visit. Combine with a visit to the mini aquarium in Petty Harbor for a great day trip.
There are three provincial historic sites in the downtown area and all are worth seeing, but the Newman Wine Vaultswas our favorite. Kids will be fascinated by the cool vaults carved out of the rock, and grown-ups will appreciate the sample of Newmans Port at the end of the tour.
Bowring Park has a lot to recommend it, from its babbling stream running alongside wooded trails to its pond full of ducks, but the charming Peter Pan statue was probably our favorite part.
There are two cathedrals of St. John the Baptist in St. John's. The Catholic one is probably the more visited, but my son said he wanted the "most gothic" one, so we went with Anglican, where we saw many beautiful and gothic details and learned about the fire that destroyed the original cathedral shortly after it was completed in 1885.
Eating in St. John's: the culinary fare offered in much of Newfoundland is cod, cod, and more cod. You can still find plenty of seafood in St. John's, but you'll also get the chance to branch out a bit more here. The weekly St. John's Farmers Market is a little short on actual farmers, but it has tons of local craftsman and a food court with a big variety of food booths. We picked up lunch from one vender selling Nigerian food and another with Thai.
We had a lot of fun exploring the craft beer scene in Newfoundland, including the Quidi Vidi Brewery (which also serves food) in the scenic village of Quidi Vidi.
If you do want cod, St. John's certainly has you covered there, too. The Duke of Duckworth is reputed to have the best fish and chips in all of Newfoundland: high praise given that pretty much every restaurant on the island serves fish and chips!
Suggested Campground: Pippy Park Campground is a huge, bustling campground right in St. John's, about a 10 minute drive from the downtown waterfront. There are over 200 sites here, including tent sites, several loops of private, wooded RV sites, and a an open field with spacious full hook-up pull-throughs that will fit any size RV. Sites in this area come with the fastest campground wifi we've ever encountered, which was a nice bonus after weeks of spotty service. Prices range from around $30-50CAD depending on site type. Outside of the campground, Pippy Park offers an extensive network of walking trails and a golf course.
RVing to the Bonavista Peninsula
The Bonavista Peninsula, about a 3 hour drive from St. John's, manages to pack a lot of Newfoundland's greatest hits into a relatively small package.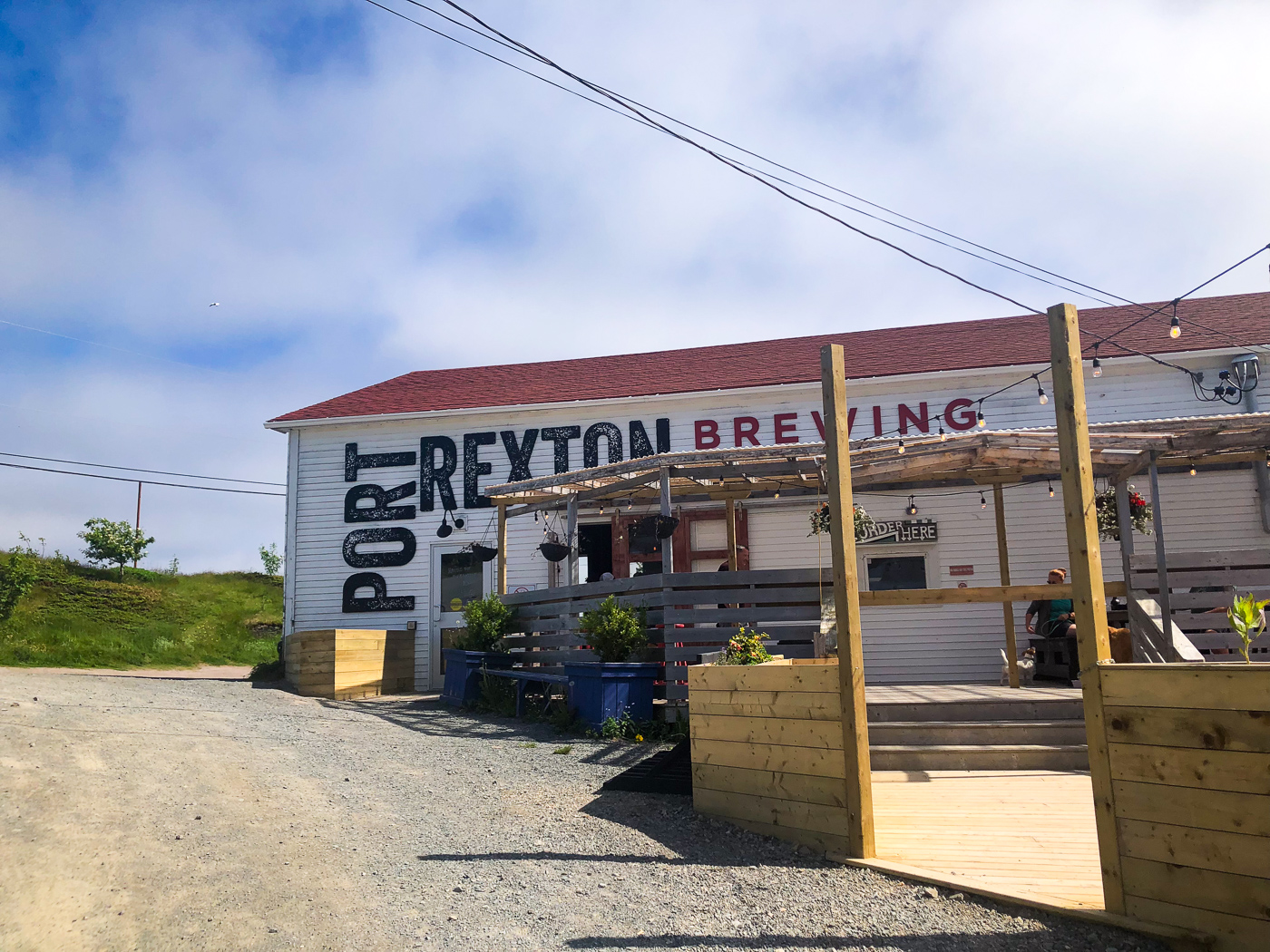 The Skerwink Trail is another chance to take in spectacular ocean views from rocky cliffs, complete with glimpses of sea stacks and possibly whales and icebergs. The 5.3 km loop is rated as moderate to difficult, with some steep and often slippery climbs in several places. Follow up your hike with a visit to our very favorite of the many breweries we tried: the quirkily decorated Port Rexton Brewing, where you can pair your beer with a creative grilled cheese sandwich from on-site food truck Oh My Cheeses.
The little village of Trinity is packed with historic buildings you can tour and also plays host all summer to the Trinity Pageant, where actors recreate scenes from the town's history in a series of sketches (often set to music) that take place all over the village.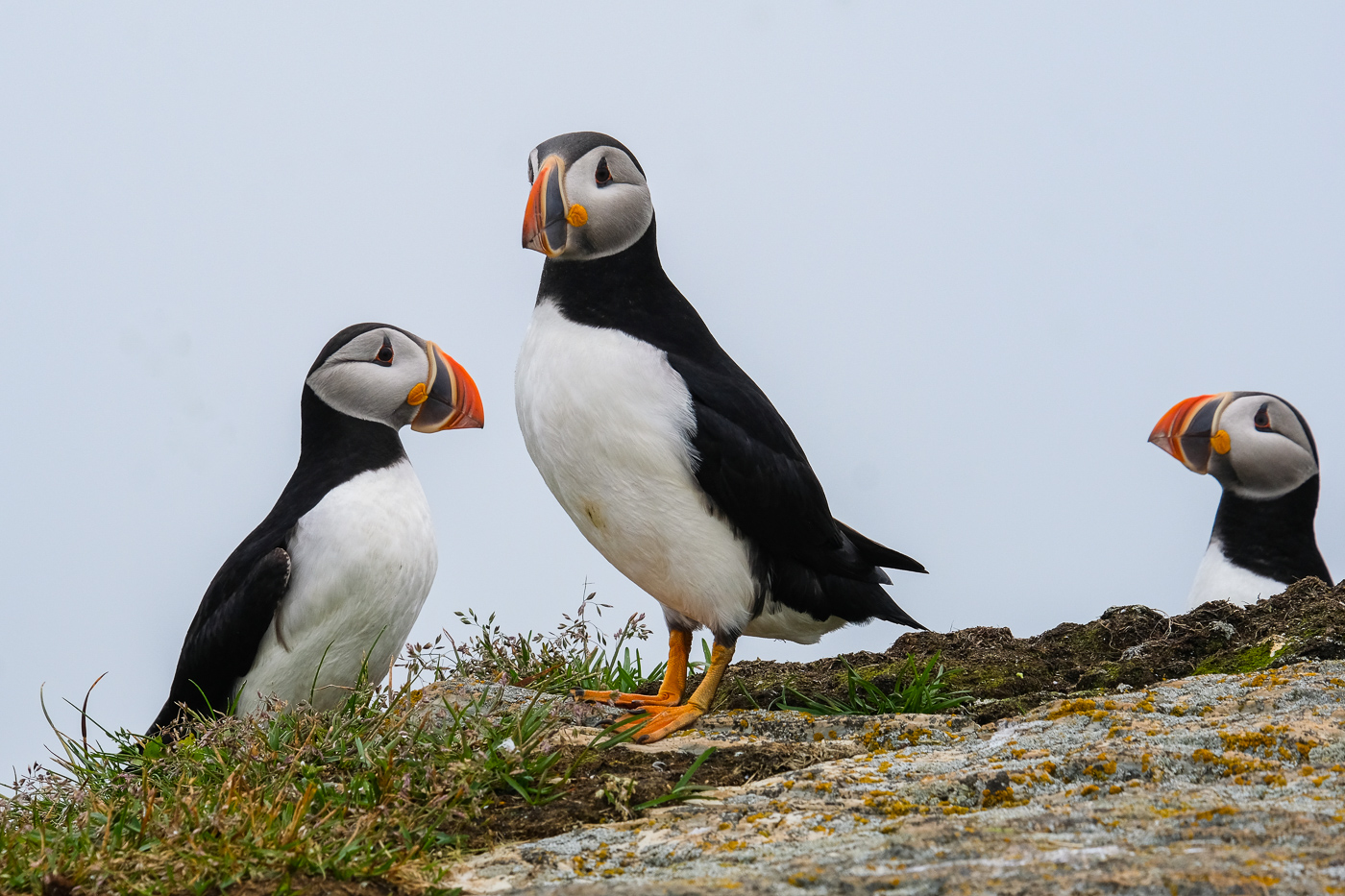 The Elliston Puffin Viewing Site claims to offer the closest puffin viewing in North America. After spending an enchanting morning photographing puffins from just a few feet away, I'm pretty sure they're telling the truth. The town-run site is completely free (donations accepted); a short trail takes you out to a spot right across the water from a little island where thousands of North Atlantic Puffins spend their summers nesting. The curious little birds fly back and forth, stopping right by the crowds of humans who've gathered to see them. We've heard early morning or dusk are the best times for puffin viewing; we had excellent luck one foggy late morning. The puffins arrive in May and stick around through August or early September.
The town of Bonavista has several historic sites that are worth a visit, including the fascinating Matthew Legacy, a re-creation of the ship Giovanni Caboto/John Cabot sailed on when he first visited Newfoundland in 1497, and the Cape Bonavista Lighthouse, probably the prettiest lighthouse we saw in Newfoundland (and there are MORE puffins here!) You'll find a slightly bigger selection of restaurants in Bonavista than in the smaller towns on the peninsula. We enjoyed Ragged Rocks Gastropub, which has the usual assortment of seafood on the menu, but mixes things up by adding in choices like moose burgers and tikka masala chicken.
Suggested Campground: the Bonavista Peninsula was the only place where we had a lot of trouble deciding on a campground, and, while the place we landed on wasn't terrible, it had enough drawbacks that I can't offer up a wholehearted recommendation. There are several options around the peninsula, so it's just a matter of sorting out pros and cons. If we had it to do over again, we might give the centrally located Lockston Path Provincial Park a try.
Terra Nova, Newfoundland's less famous national park, lacks the grandeur of Gros Morne, but has its owns charms and is well worth a visit—particularly since its location right on the Trans-Canada and just 2 hours from St. John's makes it so easy to get to. We loved the varied scenery of the 9.5 km roundtrip Coastal Trail, which runs between the Newman Sound campground and the park's Visitor Centre. The trail features the ocean views and beach areas you'd expect, along with stretches that meander through the woods and a lovely little waterfall around the halfway point. The Visitor Centre has some nice exhibits about the area and a large touch tank for kids.
Suggested Campground: Newman Sound Campground, inside the park, is very popular with local weekenders and offers 267 private, wooded campsites, nice bathhouses, and a host of fun amenities from a well-stocked camp store to evening singalong programs with free hot chocolate. Campsites range from around $30-40CAD; full hook-up sites and electric only are available.
Podcast: Play in new window | Download