More than 10 million people have already signed up for Disney+, and for good reason. There is so much amazing content on this app and the introductory price is (so far) very reasonable. We quickly discovered that there are some really great shows for outdoor enthusiasts and those that love camping and RVing.  Whether you are up for a classic cartoon or an epic documentary about Yellowstone–there is something for just about everyone on this quick list.
1. Free Solo (1hr 40m)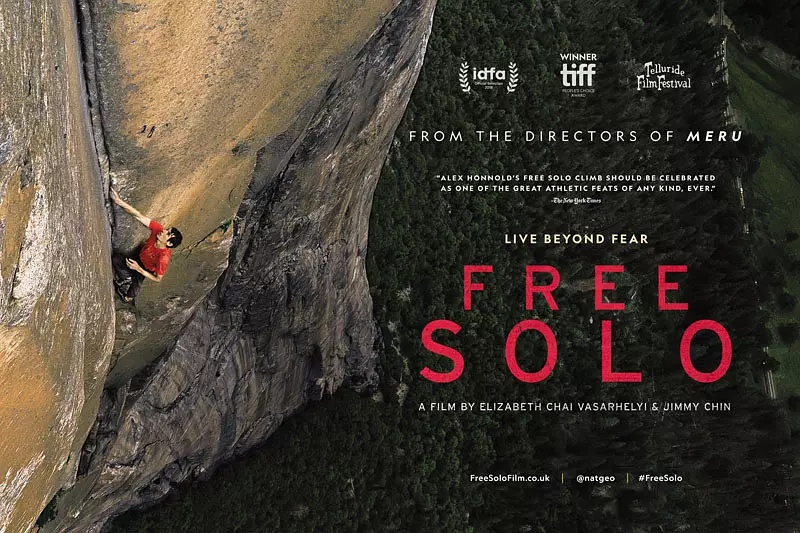 This Oscar winning documentary about American rock climber Alex Honnold had our entire family on the edge of our seats. Then, in the last five minutes it had us standing up and watching on our feet. Honnold is an incredibly quirky and humorous adrenaline junkie who also struggles with a darker side. His girlfriend Cassandra "Sanni" McCandless brings warmth and light into Alex's life and into the film. Free Solo focuses on Honnold's attempt to be the first person ever to "free solo" (climb without ropes) Yosemite's treacherous, but astonishingly beautiful El Capitan. The footage of Yosemite is awe-inspiring–but the possibility of Honnold's death haunts this film around every turn. So take caution with younger viewers. We ended up having some serious conversations with our kids both during and after this breathtaking film. It's easy to see why this film won the Oscar for Best Documentary–it is a masterpiece in the genre of extreme outdoor adventure.
2. Yellowstone Cubs 1963 (47 Minutes)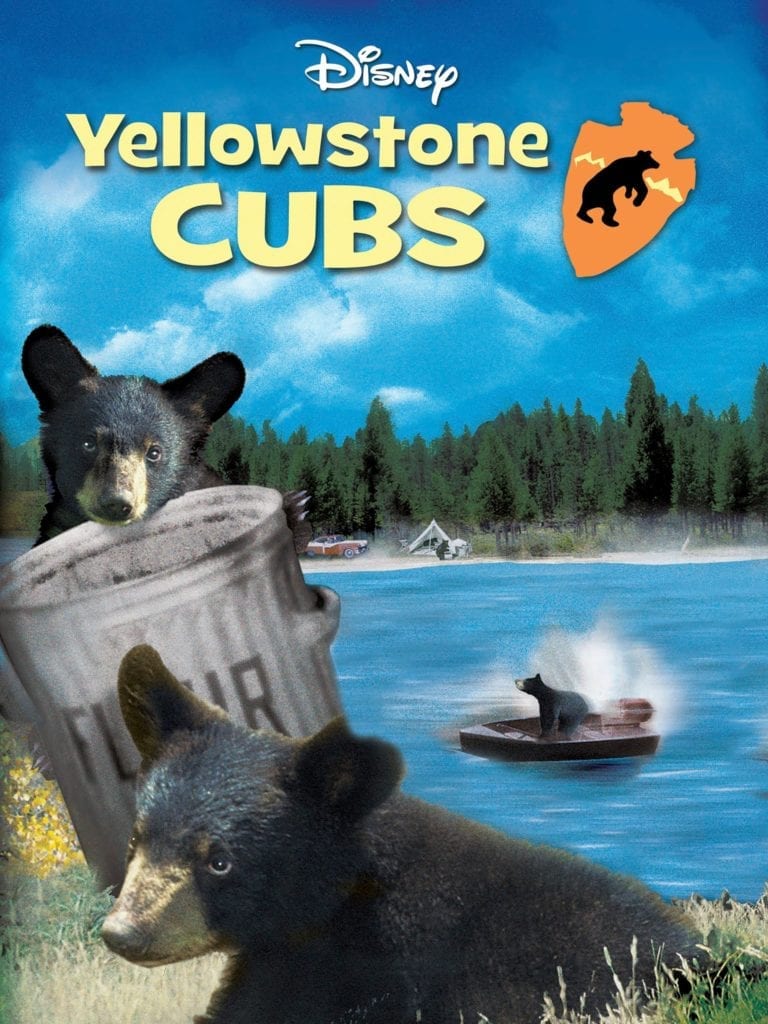 The show description from Disney invites us to watch "Two bear cubs take[ing] a mischievous tour of Yellowstone National Park" and the journey of Tuffy and Tubby through the park is charming and interesting. But we found the inside look of Yellowstone Park in the 1960's to be even more interesting. The footage of vintage campers is an absolute delight to see. So is the footage of vintage cars, trucks and station wagons. American's really knew how to road trip back in the 1960's.  But when it came to interacting with bears and wildlife our camping forefathers were kinda nuts. It's absolutely crazy to see how dangerously close people came to the bears.  In the 1960's things were much looser when it came to human interactions with wildlife in Yellowstone and the National Parks in general. Now we know that  a fed bear is a dead bear. The modern NPS does a much better job of educating visitors–who still, of course, do plenty of stupid things. But now they do them with no excuses. The lackadaisical attitude towards bear safety during this time period lead to tragedy in Glacier National Park where Grizzlies killed two woman in 1967 (as recounted in this classic book.) The narrator of Yellowstone Cubs has a surprisingly bemused and mildly scolding attitude towards people walking right up to the bears in this film. Some might find it disturbing–but then the past often is…  Overall this is a charming little slice of National Park culture in the 1960's.
3. Wild Yellowstone: Episode 2: Grizzly Summer (44 minutes)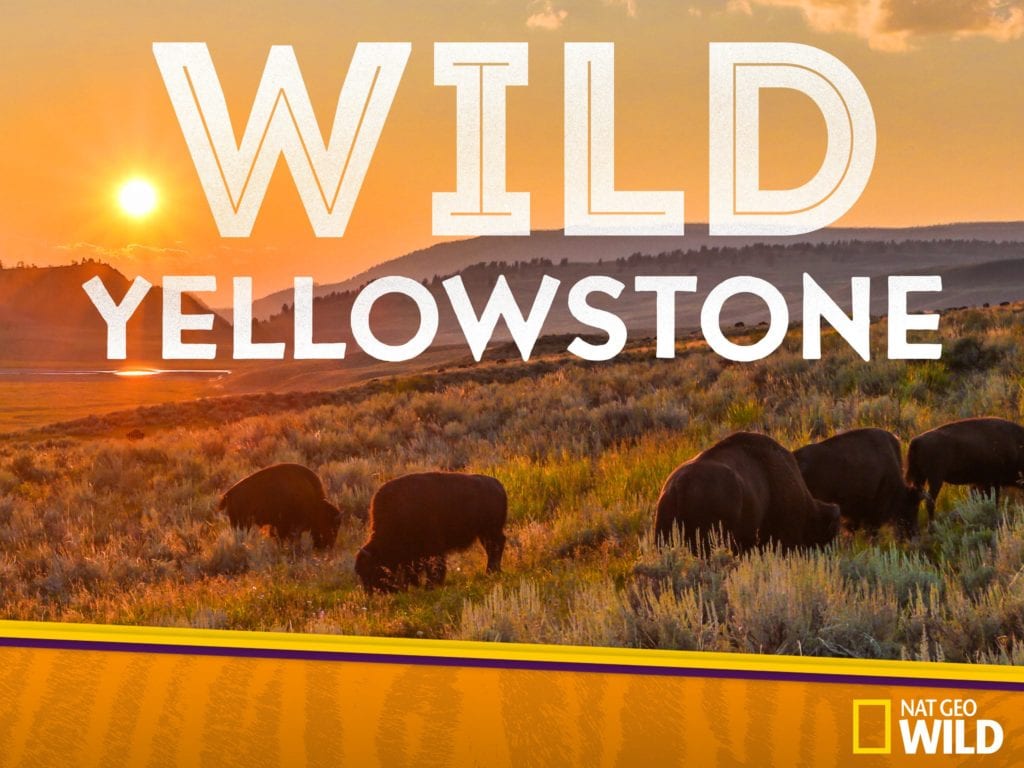 For national park lovers who want to take a more serious look at the real inner workings of Yellowstone check out the two part series by National Geographic called Wild Yellowstone. We watched Episode 2: "Grizzly Summer" and we were absolutely captivated. The episode starts by following a young grizzly who has just woken up and is about to depart into the wild without its mother for the first time. He is hungry and he sets out to fill his stomach up by feasting on the park's wolf population. But life in the park is brutal, even for a young grizzly, and the wolves are not going to make it easy for him. This episode depicts the raw brutality of a summer in Yellowstone where there are "torrential floods" in the spring and "burning sun" in August. The wildlife footage is astonishing, as is the aerial footage of one of our most treasured parks. This documentary takes place a world away from the action in Disney's Yellowstone Cubs. This is the real and timeless Yellowstone as only National Geographic can capture it.
4. Mickey's Trailer 1938 (7 Minutes)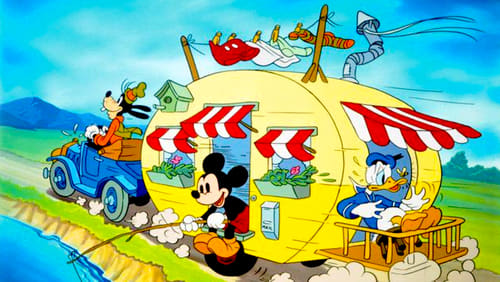 This short but epic joyride was released in 1938, just one year after Snow White and The Seven Dwarfs made its debut. Mickey's Trailer features the voice of Walt Disney playing Mickey Mouse and it is seven minutes of pure  animated bliss in Technicolor.  I've watched this dozens of times but just realized on my last viewing that Mickey actually owns what may be the VERY FIRST TOY HAULER! He starts out camping at the city dump (even though it doesn't look like it at first) and things only get zanier from there. Mickey's first mistake is letting give Goofy drive the tow vehicle. His second mistake is trying to cook an elaborate meal in the trailer while they are on the move. The trailer itself is quite impressive and has some very modern amenities including bunk beds that convert into a bathtub and then convert again into a dining room table. Do not watch this classic cartoon for towing advice–dozens of safety rules are gleefully broken along the way! Check out how the trailer is hitched up at the end of the cartoon to see what I mean…
5. Mickey Mouse Roadster Racers (23 Minutes)
   Season One Episode 4 (Egg-xasperating)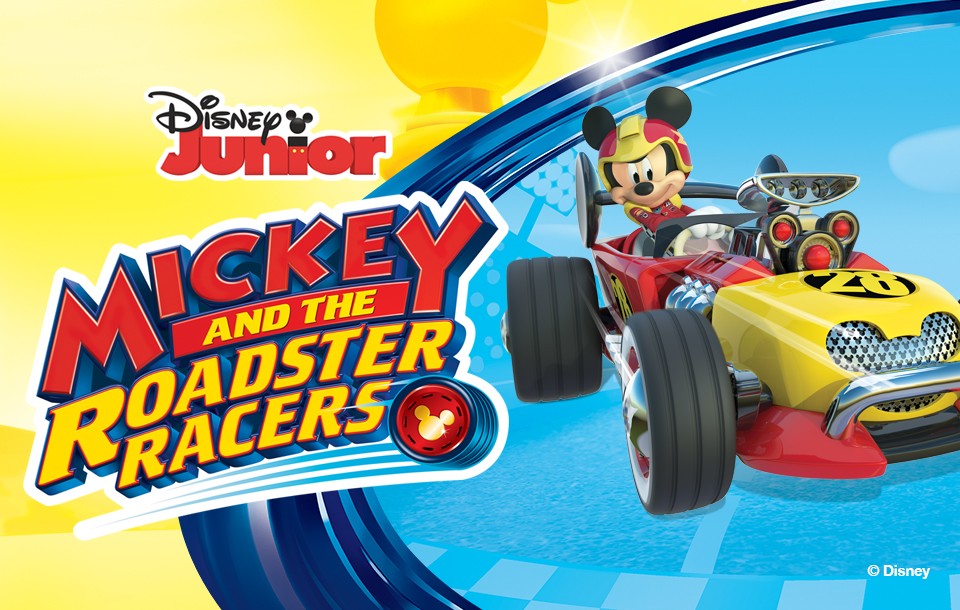 Some very cool animated campers make an appearance at the end of Wesley's new favorite Disney+ cartoon! It all starts when Goofy's tear drop trailer (which doubles as a mobile hot dog stand that is pretty small on the outside by huge on the inside) takes off down the road and quickly loses control. This modern cartoon definitely feels like it is alluding pretty directly to Mickey's Trailer. But this time Minnie has to come to the rescue in her cute pink van. Have no fear when Minnie is here! An RV Dealership also makes a brief appearance and their stock of teardrops looks absolutely delightful. Kudos to Disney for always remembering the past while constantly plunging ahead into the future.
6. Into the Grand Canyon (1hr 21m)
Zany photographer Pete McBride believes the Grand Canyon is at risk–and he sets out to hike the entire thing to raise attention to the threat of creeping development. Thankfully he enlists his equally zany buddy and outdoor writer Kevin Fedarko to come with him.  Their first attempt to thru-hike the park in one continuous attempt fails dramatically–and the boys end up back at home with some epic blisters and their tails between their legs.  Fedarko's girlfriend also decides to move out soon after he gets home. So there's that too. Their epic failure forces them to recalibrate their entire plan. They decide to break the hike up into sections so they can see the Grand Canyon in each of its seasons, and live to tell about it. The footage is awe-inspiring. Their friendship is compelling. And the Grand Canyon is absolutely worth saving–every magnificent inch of it.
7. The World According to Jeff Goldblum (approx. 30 minutes)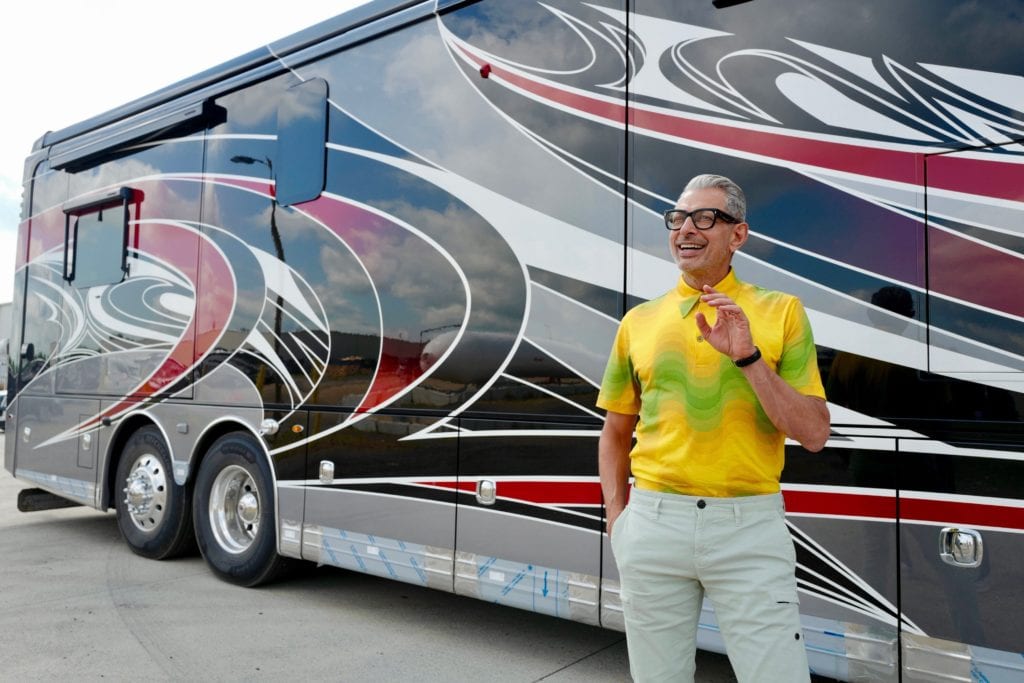 This quirky new Disney+ original show about the hidden stories behind everyday things is definitely worth your attention–especially when Hollywood legend Jeff Goldblum turns his attention to RV's. This episode of the show (it will be episode #8) has not dropped yet. So keep your eye out for it and I'll update this post with my thoughts when it comes out.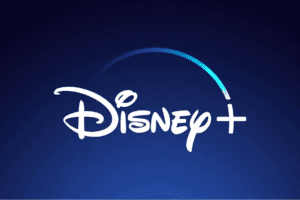 Have you watched anything great on Disney+ that is particularly appealing for RV, Camping, and Outdoor Enthusiasts? Let us know in the comments below and we will add it to the list!
See you at the campground!
Podcast: Play in new window | Download