Is your husband or father an avid camper? Then chances are he would love to get a camping themed gift for Father's Day. Thankfully we've got you covered with recommendations for camping gifts from 15 bucks to 1,500 bucks. We guarantee you'll find something great for the dad on your list–no matter how picky he is–and no matter how much camping gear he already owns.
From camp-centric baseball caps, to delightful and easy-to-use camp cookbooks, to accessories for the RV and campfire, to the ebikes that we personally use and love—this will be the only Father's Day gift guide you will need to read. We also have several recommended gift pairings that will put a smile on dad's face and make him even more excited for his next camping trip.
Smokey Bear "Only You" Mesh Ball Cap ($17.95)
Smokey Bear is a campground legend–just like your dad. So why not bring the two together with this handsome and well-made "Only You" mesh ball cap from Supply Cache. The hat is adjustable with a brown front and tan mesh on the back and sides. Jeremy has been wearing his for a year now and has never received more compliments about a ball cap. Seriously, this hat is a real conversation starter–because apparently, EVERYONE loves Smokey Bear. If you don't like this one–check out a bunch of other options right below. All of them make great camping gifts–and you might even consider getting dad a personalized collection of them.
Smokey Bear Caps by American Needle ($30.76)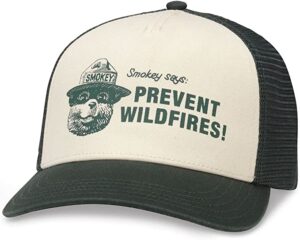 For an even greater variety of Smokey Bear caps check out the officially licensed collection by American Needle on Amazon. They have 16 different Smokey Bear caps in a wide variety of styles Each hat has. an adjustable snapback and a curved brim. Jeremy has the hat pictured above and he loves it. The quality is good and he loves the dark green color on the brim, the mesh panels, and the old-school Smokey Logo and text. If getting dad a hat is not enough–we have got you covered with the first of several camping gifts that can be paired together. Read on camper!
The Landmark Project Smokey Bear Collection and Woodsy Owl Collection T-Shirts ($22.50 to $35.00)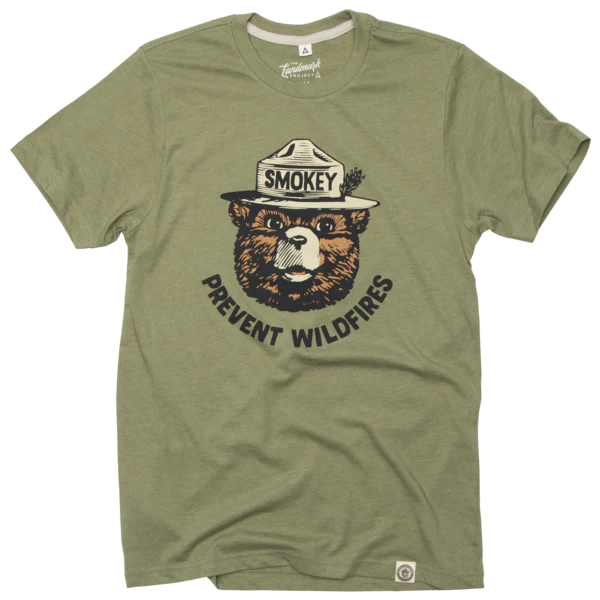 Getting dad a Smokey Bear t-shirt from Landmark Project to go with his Smokey Bear cap has camping nut (or camping nerd?) written all over it. Landmark Project makes high quality stuff and for every Smokey Bear product they sell they donate 10% to the US Forest Service for Wildfire Prevention Education. Sounds like a win-win to me. If getting a Smokey Bear shirt to go with a hat is too matchy-matchy for your dad consider getting a Woodsy Owl shirt instead. They are also super cool and super campy. Landmark Project's Smokey Bear and Woodsy Owl collections are filled with camping gifts that dad will love.
Where Should We Camp Next? National Parks: The Best Campgrounds and Unique Outdoor Accomodations In and Around National Parks, Seashores, Monuments, and More (Sourcebooks $14.44)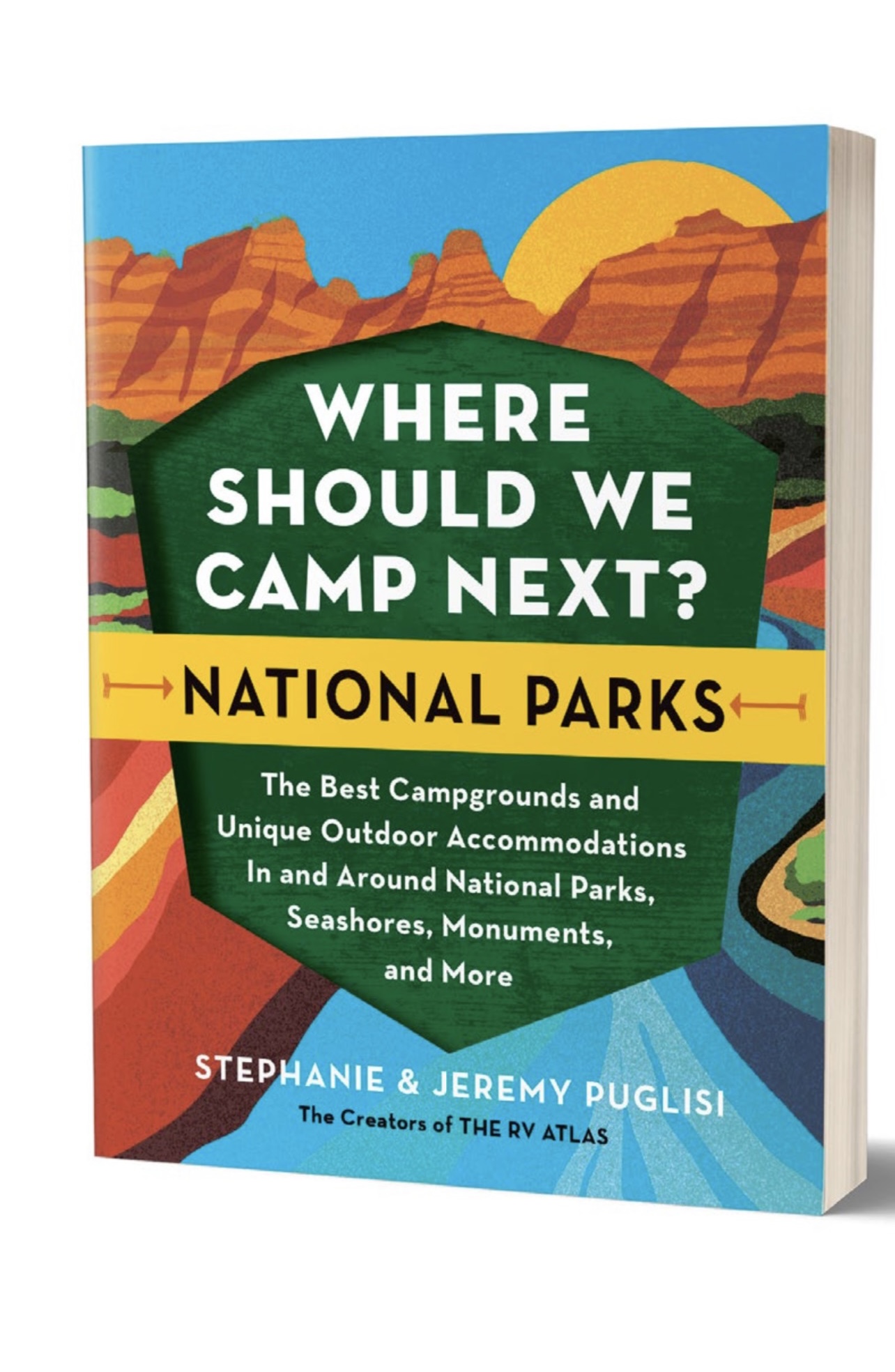 The national parks of the United States have been called "America's best idea," and some of the best camping and glamping experiences our country has to offer can be found in and around National Park Service units, including national parks, seashores, monuments, lakeshores, and battlegrounds. In Where Should We Camp Next?: National Parks, Stephanie and Jeremy take you beyond Yellowstone and Yosemite to the hidden gems of the National Park Service to help you plan a truly unique vacation. Whether you're camping close to home or gathering ideas for an epic American road trip, the in-depth profiles of more than three hundred campgrounds in fifty National Park Service units will help you find the best places to park your RV, pitch your tent, or explore creative and memorable glamping opportunities.
Blackstone Griddling: The Ultimate Guide to Show-Stopping Recipes on Your Outdoor Gas Griddle by Josh Hunt (Page Street Publishing $23.99)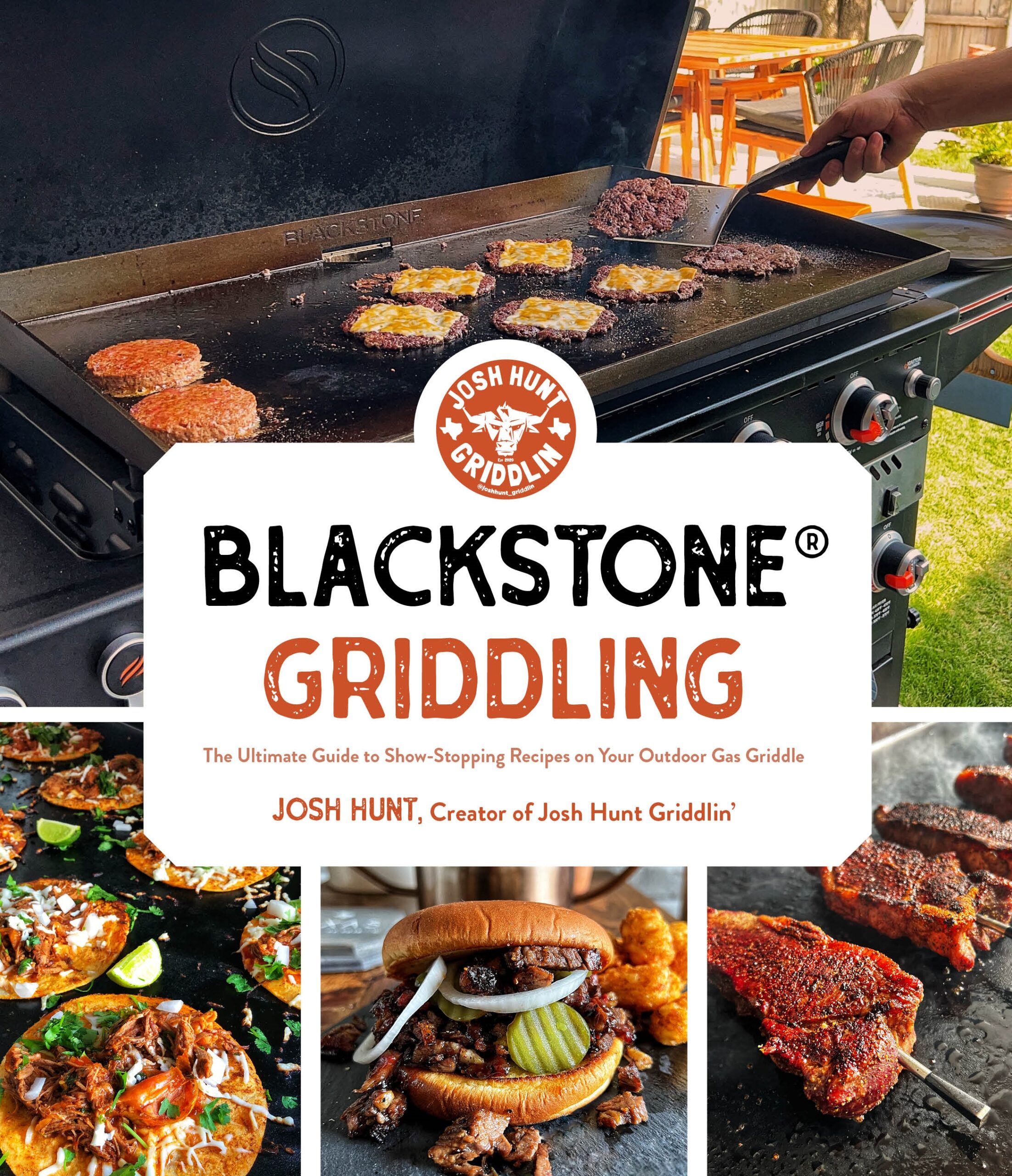 This cookbook by Josh Hunt is packed with delicious recipe ideas for breakfast, lunch, and dinner. Whether you want to try Josh's Blackstone Buttermilk Pancakes, or his Griddled Shrimp Pad Thai his recipes are certain to surprise and delight. We also like the basic tips about griddle cooking methods and maintenance. This book is a winner and you should also fmake sure to follow Josh on Instagram for even more daily griddle inspiration.
The Epic Outdoor Griddle Cookbook: Amazing Recipes for Griddles and Flattops 
Smashed: 60 Epic Smash Burgers and Sandwiches for Dinner, For Lunch, and Even for Breakfast–For Your Outdoor Griddle, Grill, or Skillet
Both by Adam Walton and Brett Walton (Harvard Common Press $15.69 and $20.69)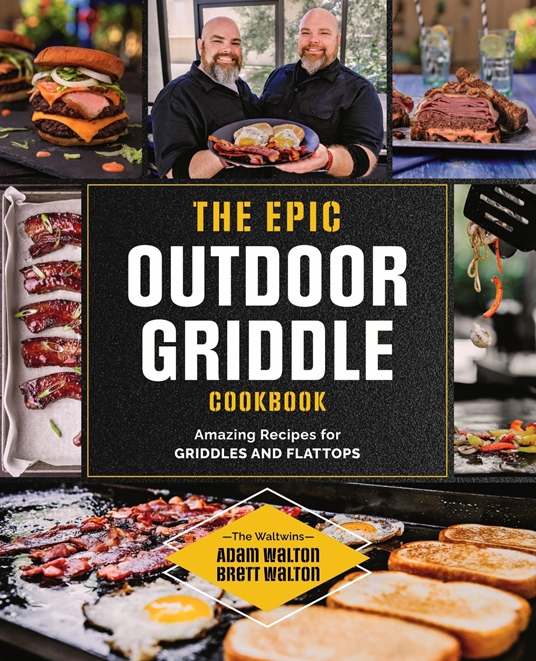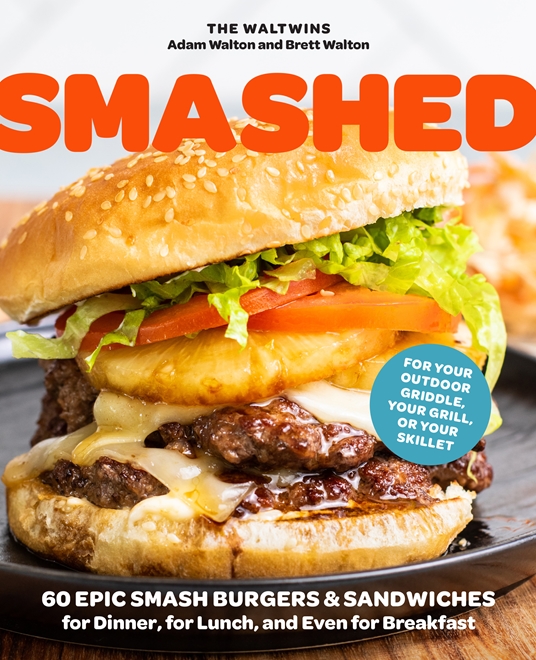 If the dad in your life watches YouTube for griddle recipes then he has almost certainly watched one of the super-entertaining videos by the Waltwins. Twin brothers Adam and Brett have developed a huge and loyal following and it is easy to see why. This dynamic duo delivers the griddled goods in each and every episode of their popular show. Now all of their best recipes are gathered up into two delightful and easy-to-reference cookbooks that dad will love and reach for all summer long! The Epic Outdoor Griddle Cookbook is more general interest with recipes for every occasion–while Smashed focuses on 60 epic smash burgers and sandwiches for every meal. Both books are terrific and taste better together!
Jeremy's Favorite Camping Griddles (Blackstone 22 inch Tabletop Grill Without Hood $156.48) or (Blackstone 22 inch Tabletop Grill With Hood $209.99)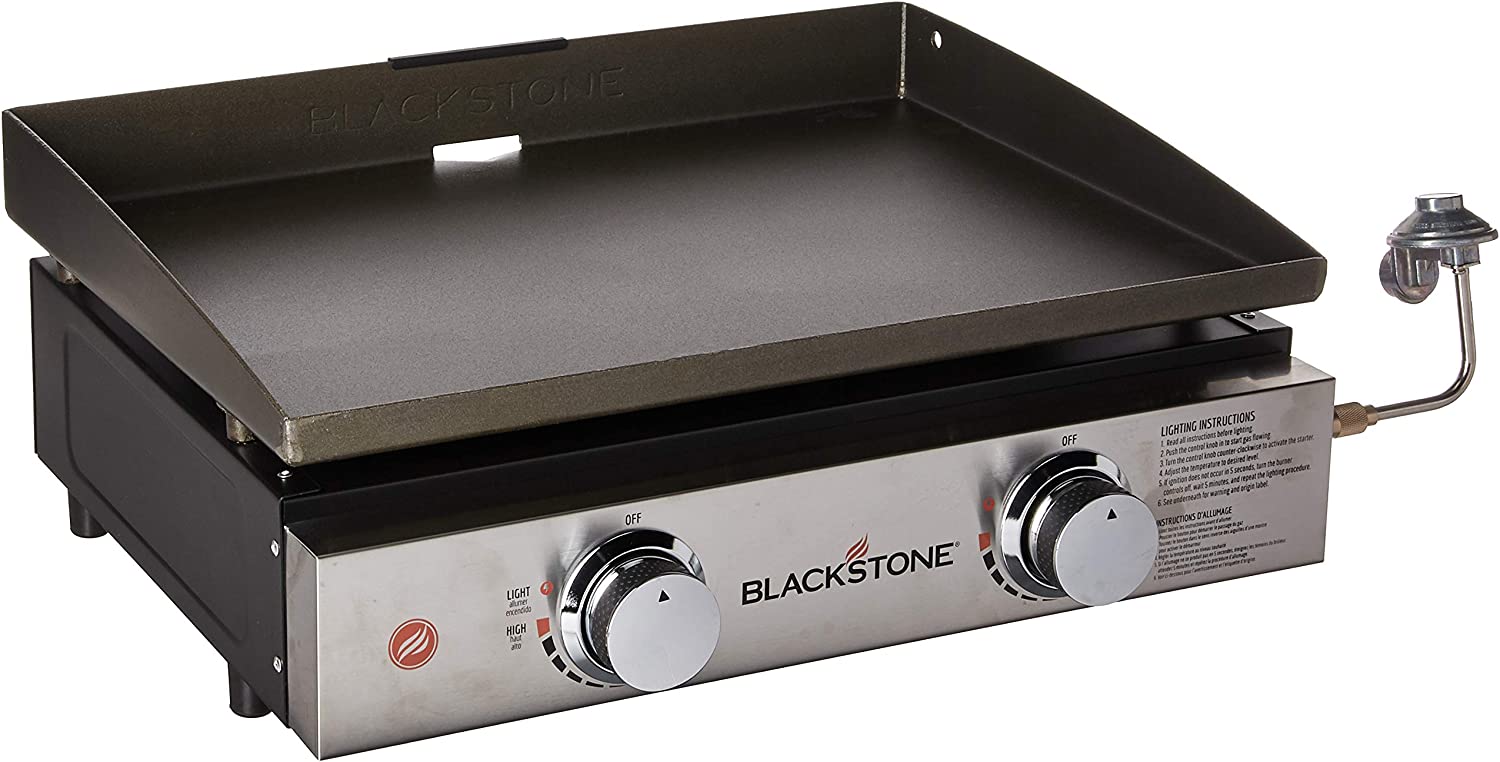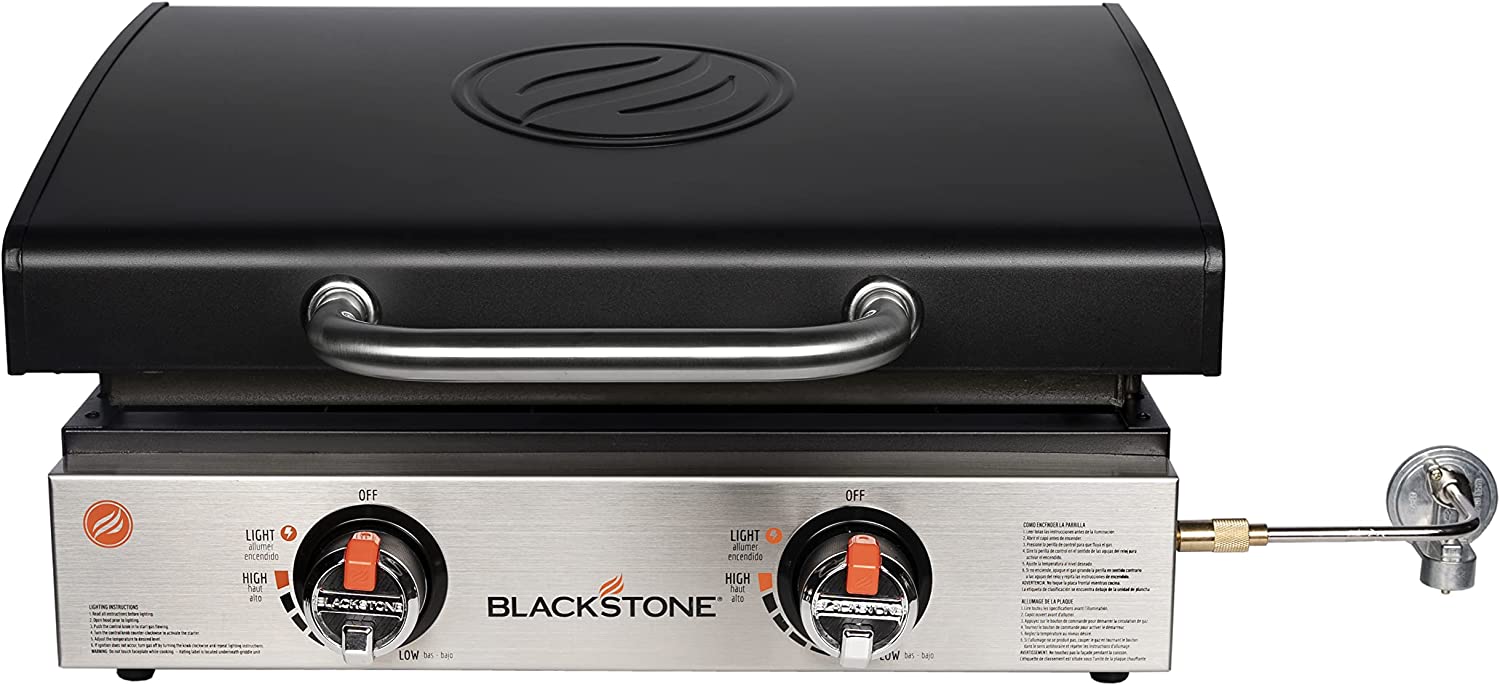 Does the dad in your life not even have a camping griddle yet? Then it is time to consider getting him one of the greatest camping gifts of all time. Blackstone's tabletop griddles are OUR generation's version of the classic Coleman camp stove. You see them at every single campground in American these days and there is a very good reason why. Because they make amazing food for breakfast, lunch, and dinner–and they are fun and easy to use.
Every dad feels like a griddle Jedi when he fires up his Blackstone and lifts his dual spatulas up off the picnic table.  We love the 17 inch model for solo campers and couples–and we love the 22 inch model for families of three or more. We bring our Blackstone on every single camping trip. For us–it's the most essential piece of camping gear that we own besides our RV.
The RV Atlas podcast is sponsored by Blackstone. Our thoughts and opinions about these products are entirely our own.
Blackstone 17 Inch ($44.99) and 22 Inch ($59.99) Grydlmat Protective Covers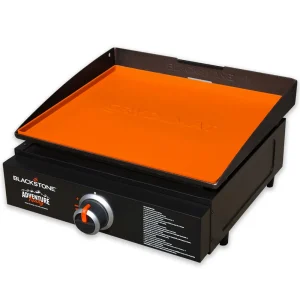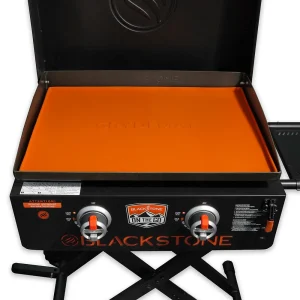 These protective covers by Grydlmat for the Blackstone 17 inch and 22 inch griddles are awesome accessories and we absolutely love ours. But why do we need them?  Because our camping griddles often get left in the RV in-between trips and the griddle tops can get yucky (and even rusty) if they are left in our RV for too long. Using a Grydlmat solves this problem very nicely. These silicone mats have a polished bottom that seals off your griddle top from the elements and protects it from critters.
There are a lot of knockoff versions on Amazon–but we can personally vouch for this product. Grydlmat sent us the 22 inch version for testing and we loved it so much that we bought a 17 inch mat as well. If your dad loves his Blackstone but doesn't get to use it every single day then he will truly love this gift because it will keep him from having to do a massive cleanup job before each and every use.
Jeremy's Favorite Camping Grills (Weber Q1200 LP Grill $259.00 and Weber Q2200 LP Grill $329.00)


Is your dad not a griddle guy? Is he the type of camp cook that insists upon using a grill so that he can see the flames leaping up through the cooking grates? Then the classic RV Atlas recommendation has always been to go with a Weber Q1200 or Weber Q2200. We have owned both for about 7 years and these Q's still work like they are brand new. The Q1200 has 189 square inches of total cooking area and will accommodate most families just fine. If you have a larger family (like 5 or more) than consider getting a Q2200–it is definitely a bit heavier to carry and requires more room to store–but its 280 square inches of cooking space will let you feed your entire crew and invite a few friends over to your campsite for burgers, dogs, chickens, steaks–or whatever else dad wants to make.
Blacksmith Camping Supplies: Australian Made Weber Q1000 and Q1200 Bag ($87.00 US) and Australian Made Camp Stove Bag ($49.00 US)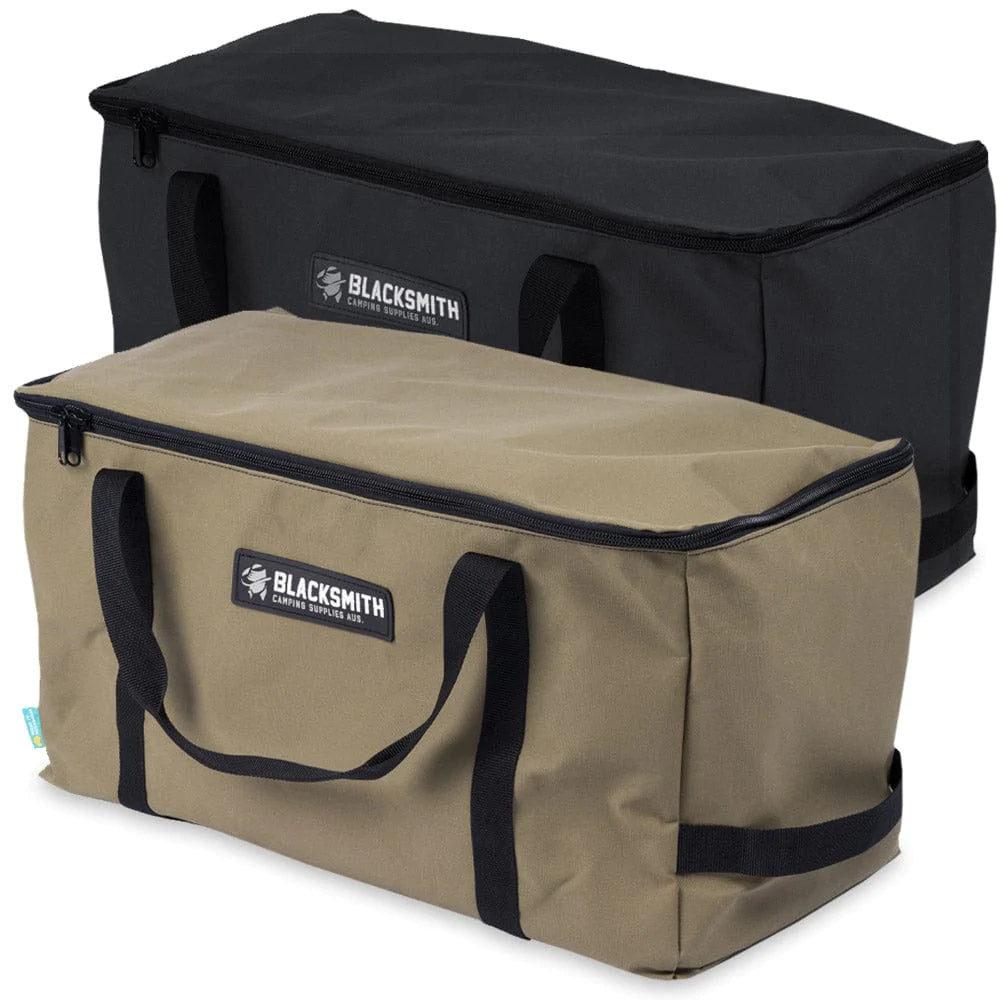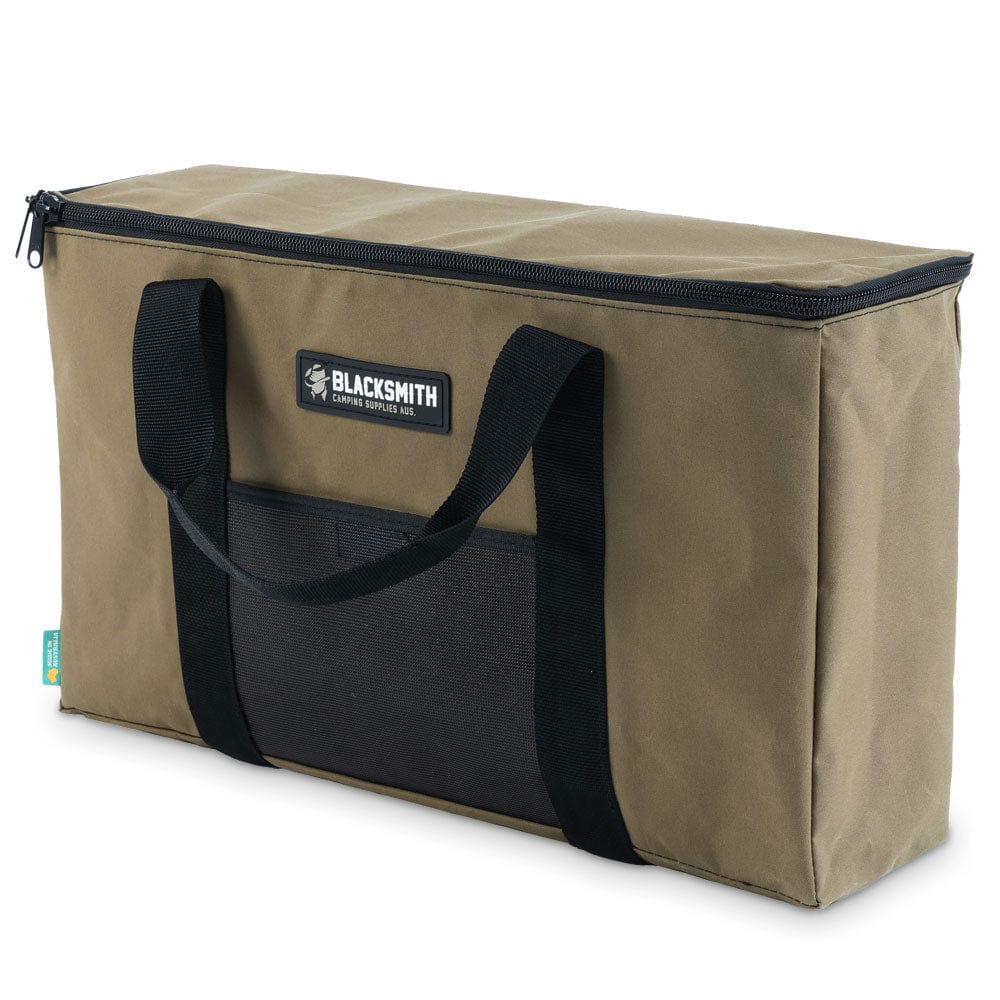 Weber has never made a bag for its iconic Q series of camp grills and that has always been a weakness in our minds. Especially because critters can actually get into the grill through the bottom grease trap area. It's gross but true and is something of a known problem in the camp grilling community. Thankfully we have found a truly great solution to this problem. A terrific Australian company named Blacksmith Camping Supplies makes heavy duty, hand made canvas bags for the Q1200 and the Q2200. These bags will last a lifetime and they also have room inside of them to store your spatulas, tongs, and other accessories.
Blacksmith also makes great bags for camp stoves in the same styles and colors. We love them because they fit our rather boxy classic Coleman camp stoves better than any other bag we have tried. These canvas bags are made in Australia and Blacksmith's pride in craftsmanship is apparent in every stitch.
Camco's Big Red Campfire ($269.99)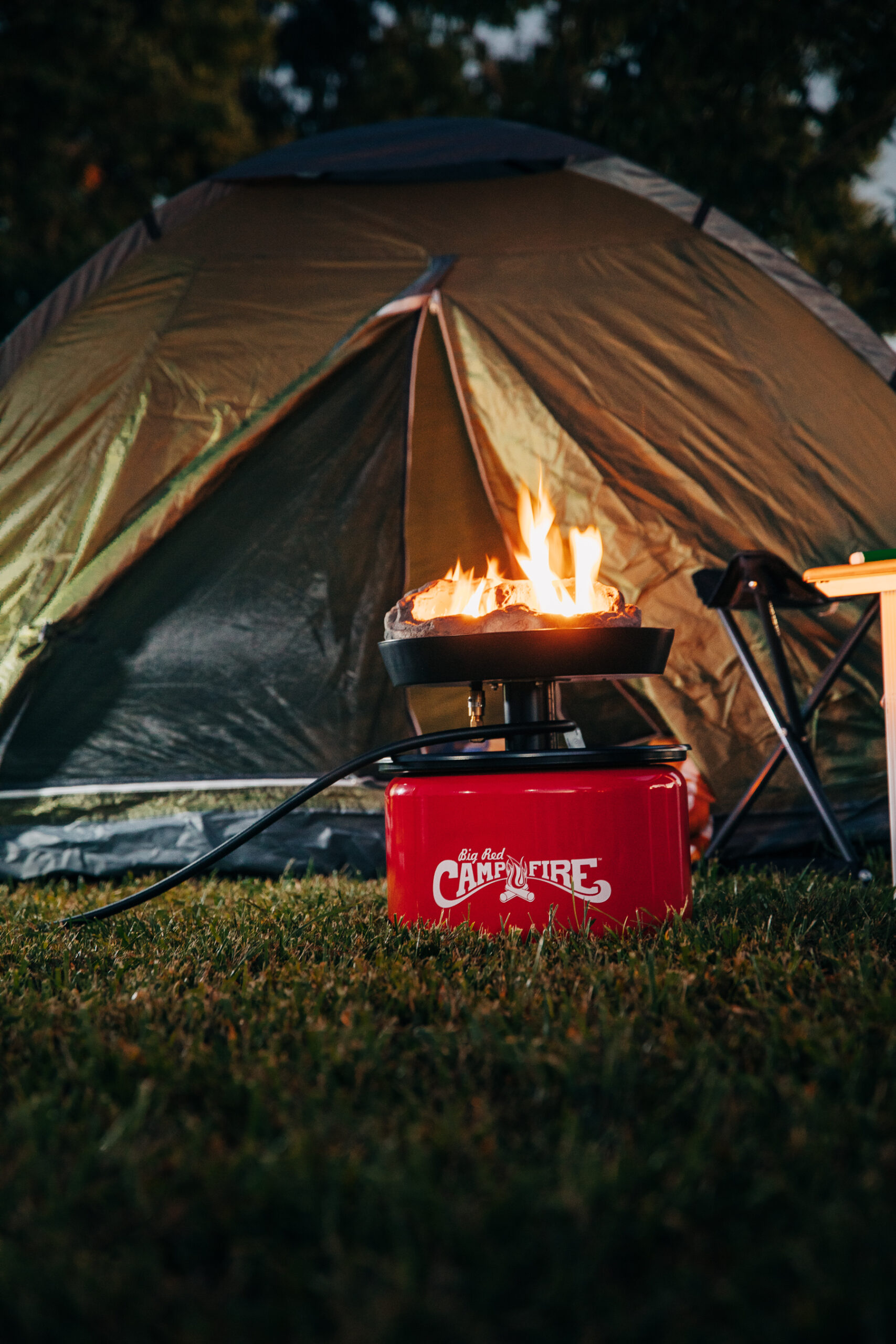 We love a traditional campfire just as much as anyone else does. But we also think that having a portable propane firepit like Camco's Big Red Campfire can be incredibly useful for a wide variety of reasons. In fact, we have started to think of our Big Red Campfire as an essential piece of camping kit. We keep it in the front storage bin of our RV so we always have it at the campground when we need it. To learn more about why we love our Big Red Campfire click here.
The RV Atlas podcast is sponsored by Camco. Our thoughts and opinions about this product are entirely our own.
Make sure you use coupon code RVATLAS10 at checkout for 10 percent off when purchasing the Big Red Campfire at camcooutdoors.com.
Kindling Cracker and Kindling Cracker XL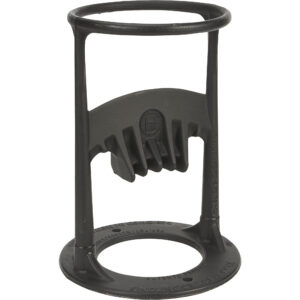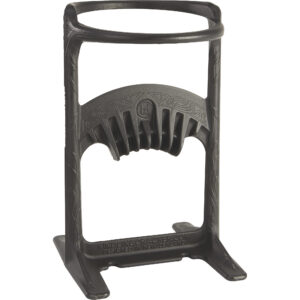 The Kindling Cracker and Kindling Cracker XL have been getting a lot of buzz in the RV and camping communities these past few years and its easy to see why! These are amazing tools for splitting firewood–and splitting firewood into smaller pieces is the secret to any successful campfire. The original Kindling Cracker weighs ten pounds and is portable enough to store in just about any RV. The Kindling Cracker XL weighs just over 20 pounds and is more suitable for backyard use in our humble opinion. The original does a great job of splitting small pieces of firewood, and the XL is an absolute beast when it comes to splitting larger pieces. Has your dad been very well-behaved this year? Then maybe he deserves both! Especially if he loves sitting around a warm fire at the campground and in your family's backyard.
Estwing Sure Strike 3 Pound Sledge Hammer ($19.98)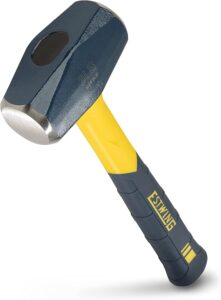 If you get dad a Kindling Cracker he is definitely going to need a nice three or four pound mallet to split up his firewood. Look no further than this Estwing Sure Strike three pounder. It's a terrific value at about 20 bucks and it is incredibly well made. Estwing makes amazing tools and this is one of them. In fact–it's the one we bought to use with our Kindling Cracker and we love it. We keep ours permanently stored in the RV right next to the Kindling Cracker so it is always ready for action.
Camco's EvoFlex 50 ft. Drinking Water Hose ($54.99)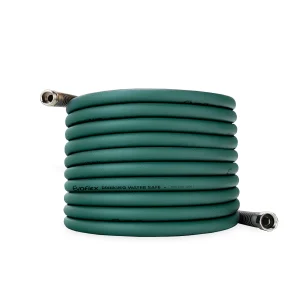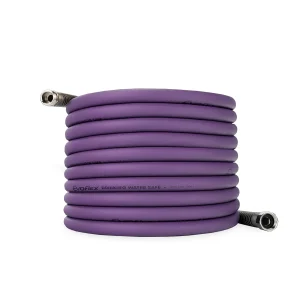 If your camping dad is seriously into RV gear and gadgets then he simply must have an EvoFlex drinking water hose. This is the best drinking water hose in the business because it is flexible and easy to roll up and store away. Most RV drinking water hoses are an absolute pain to roll back up–but not the EvoFlex. We say this quite seriously–this drinking water hose is a joy to use. And now it comes in a variety of cool colors.
We have the green one pictured above because we are just not bold enough for purple. But maybe your dad wants to rock it? Let us know if he does. Brick and slate colored hoses are also available–as is the standard light blue. The colored EvoFlex hoses come in 25ft or 50ft lengths. But we like the longer hose because it works in every single RV site we have ever encountered. When it comes to RV gear-centric camping gifts–this is one of the very best.
The RV Atlas podcast is sponsored by Camco. Our thoughts and opinions about this product are entirely our own.
Make sure you use coupon code RVATLAS10 at checkout for 10 percent off when purchasing EvoFlex hoses at camcooutdoors.com.
Aventon Sinch Step-Through Foldable Ebike ($1,499)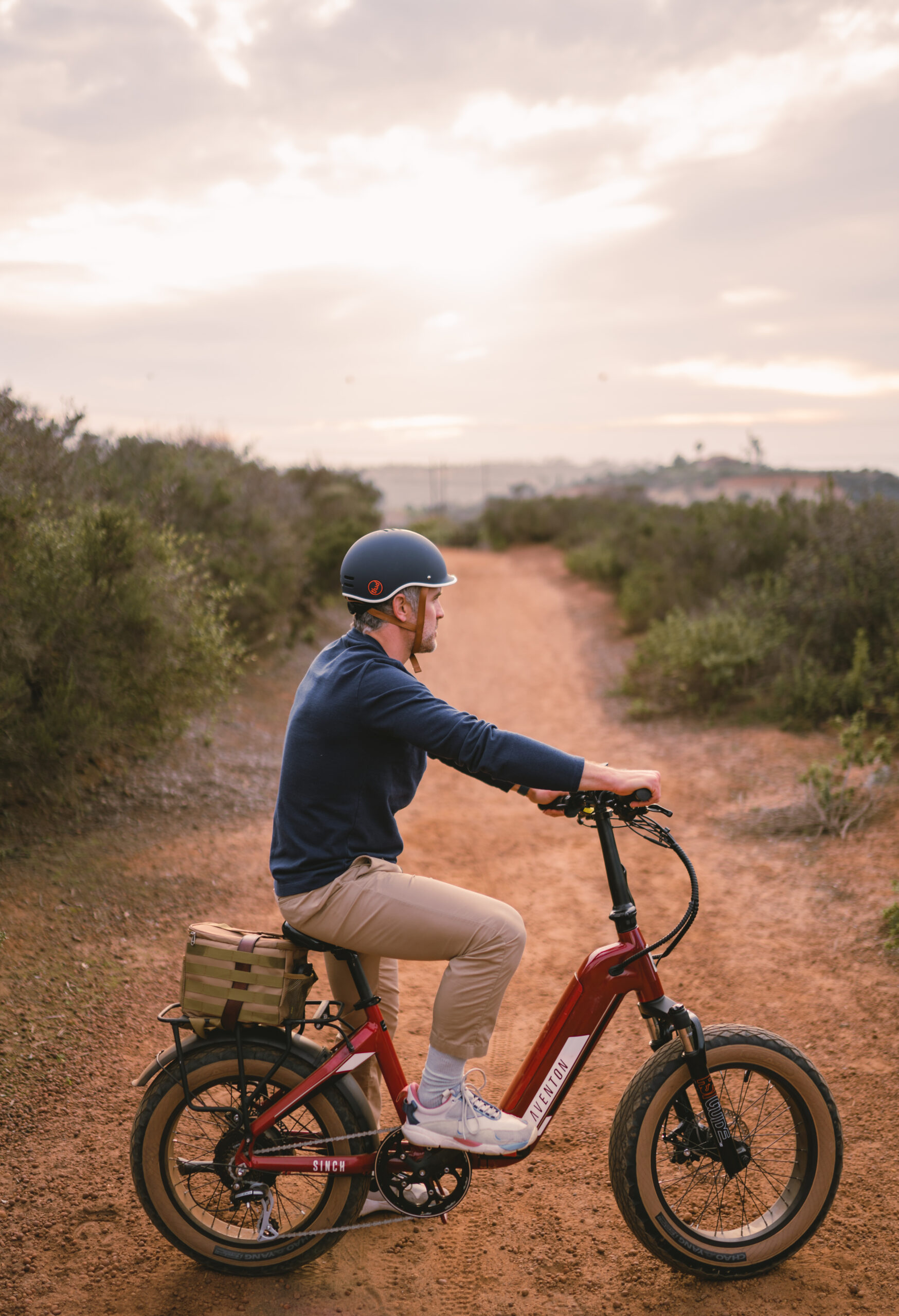 Has dad been dreaming about a foldable ebike for his RV adventures? Then take a good look at the Aventon Sinch Step-Through. The Sinch is an incredibly good looking ebike that also boasts a fine-tuned fit and finish that will please the pickiest camper. It is easy to fold and store in your RV or truck, and it will perform on sand, grass, gravel, snow, and pavement. We have been using our Sinches for almost a year now and we absolutely love them.
They have also been maintenance free thus far–so knock on wood. These bikes fit a wide variety of rider body sizes and we love that you can charge the battery without removing it from the frame. This is one of the most expensive camping gifts we have ever recommended. But it is also the most fun. To read more about why we love our Sinch ebikes click here.
Yakima GateKeeper Tailgate Bike Pad (from $178.95)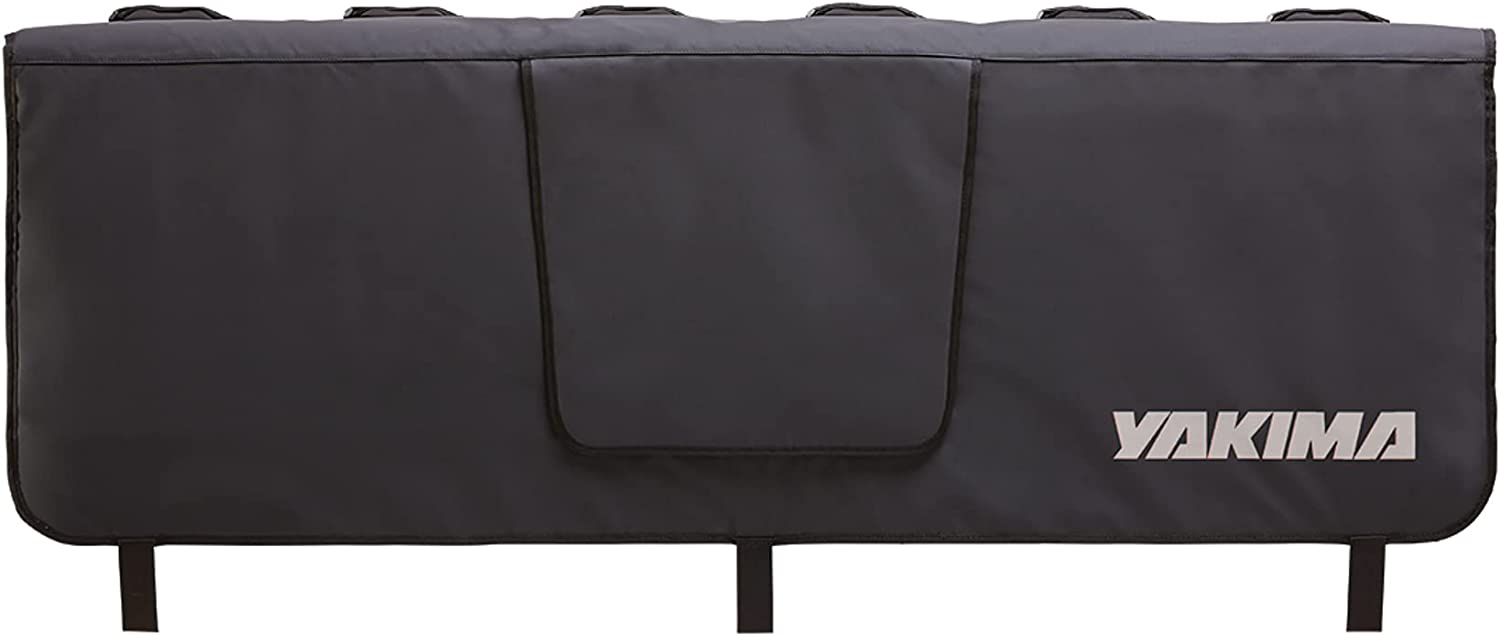 Getting our bikes back and forth from the campground has always been something of a chore–especially since we like to bring five bikes with us everywhere we go. Our new RV does not have a receiver hitch on the back for a bike rack–so thank goodness we discovered the Yakima GateKeeper Tailgate Bike Pad. It can hold six bikes and it is easy to use, remove, and store away when not in use.
This bike pad allows you to hang the front tires of your bikes over your tailgate without damaging it–thus opening up a ton of extra room in the bed of your truck for other gear. If you like storing your bikes in the back of your pickup truck like we do you will love this terrific product from the ever-reliable Yakima family of products. If your dad struggles with the family bikes on every single camping trip then this is one of the best camping gifts we can recommend for this Father's Day.
Coleman 4 Person Pop-Up Camping Tent ($94.97)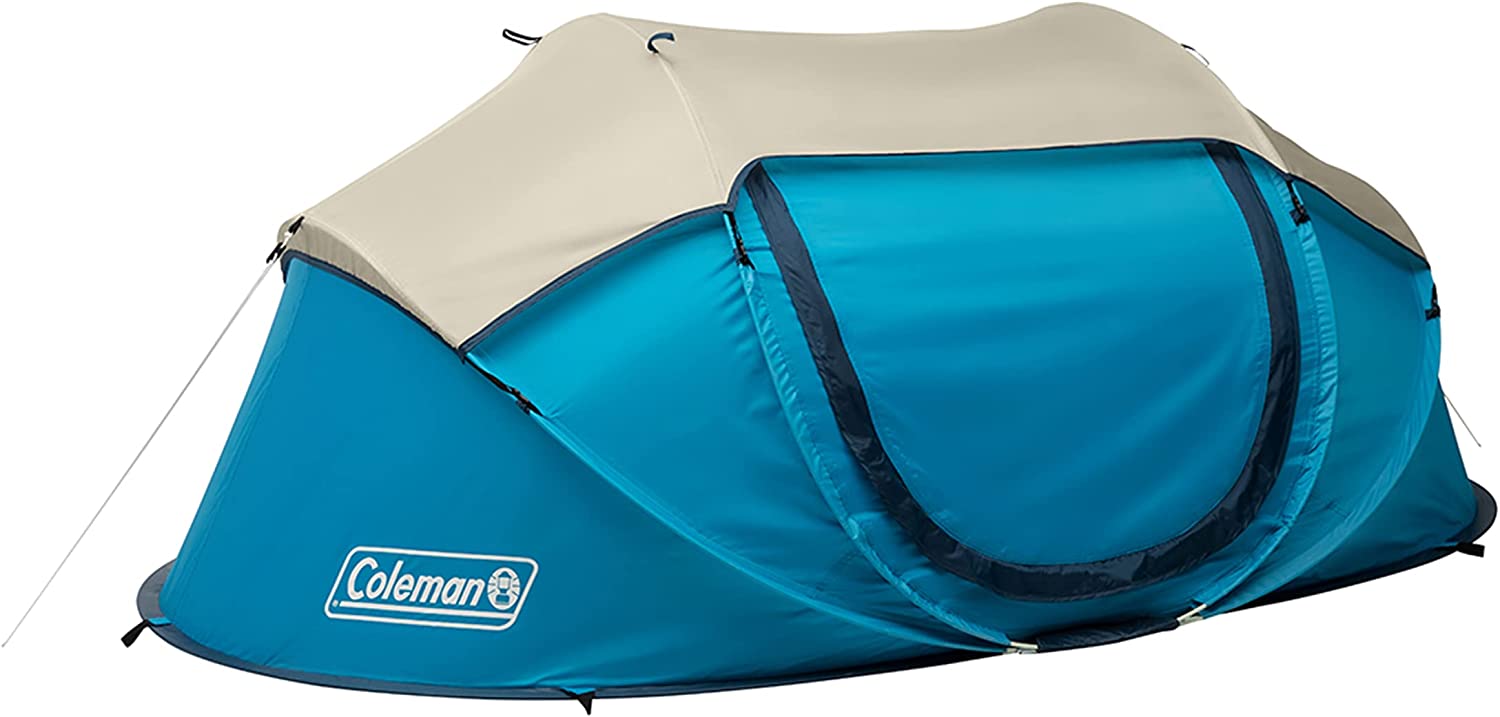 Does the camping dad in your life have a yearning to reconnect with nature and head out on  a solo camping trip or a trip with one of the kids? Then this Coleman 4 Person Pop-Up Camping Tent is one of the best camping gifts we could ever recommend. It opens up in seconds and is well-made and quite cozy inside.
Folding it back up is easy if you watch this video! Don't try to use the instructions that come with the tent! Ask us how we know! And by the way–this isn't really a four person tent in our opinion–but it is perfect for two campers of any size. We have used this for sleepovers in our living room and for quick overnight camping trips. Every time we post a picture of it someone asks about it. So we think a lot of the RV owners in our Facebook group must still be very interested in tent camping!
We hope you enjoyed this action packed list filled with RV and camping gifts for dad. If you bought him something from this list please drop us a line and let us know if he likes it!
Podcast: Play in new window | Download