Most RV owners have heard about Lazydays. It is, after all, the largest RV dealership in the world. There's even a show on the Travel Channel about RV shopping filmed on site at the dealership.
But knowing about Lazydays is different than experiencing Lazydays.
And although we've never bought an RV from the Lazydays RV dealership, we've now visited the Florida location twice. Our takeaway? Other RV dealers could learn a lot from what Lazydays is getting right.
The Backstory: Our Visits to the Lazydays RV Dealership in Tampa, Florida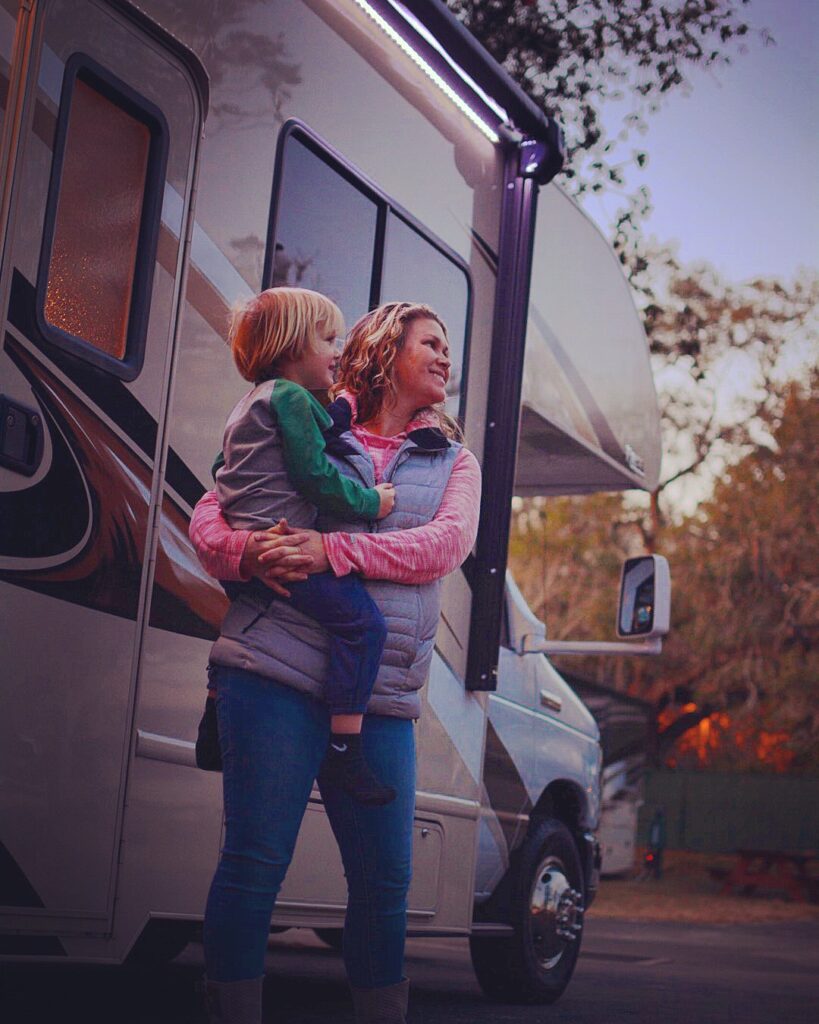 Two years ago we decided to rent an RV from Lazydays after the Florida RV SuperShow and head to Disney World for a family vacation. Before we took off to Orlando, we went on a tour of the Lazydays campus. And even though we had heard about how huge it was, we were still completely blown away. It was truly unlike any dealership we had ever seen. By the end of the tour I told Jeremy:
We are definitely staying at the Lazydays RV Resort next year for the SuperShow.
And we did.
So this past January we enjoyed our second visit to Lazydays. Our family camped at the resort for four nights in a Class C Rental. This time, I said something different to Jeremy by the end of our stay…
I totally want to buy an RV from this place.
So what are they getting right? What is it about the Lazydays experience that makes you want to be a part of their RV universe?
I think they understand that an RV purchase isn't just about the rig. They totally get that people are investing in a lifestyle when they buy an RV. RVers are looking for community, they are looking to make memories, and they are looking to live life to the fullest.
Lazydays isn't just facilitating an RV purchase. They are helping folks join an RV community. And that's what makes this experience different than anything else we have seen in the RV industry.
So after our two visits, here are the six lessons we think other dealerships could learn from Lazydays…
1. The campus is set up to welcome people instead of intimidate them.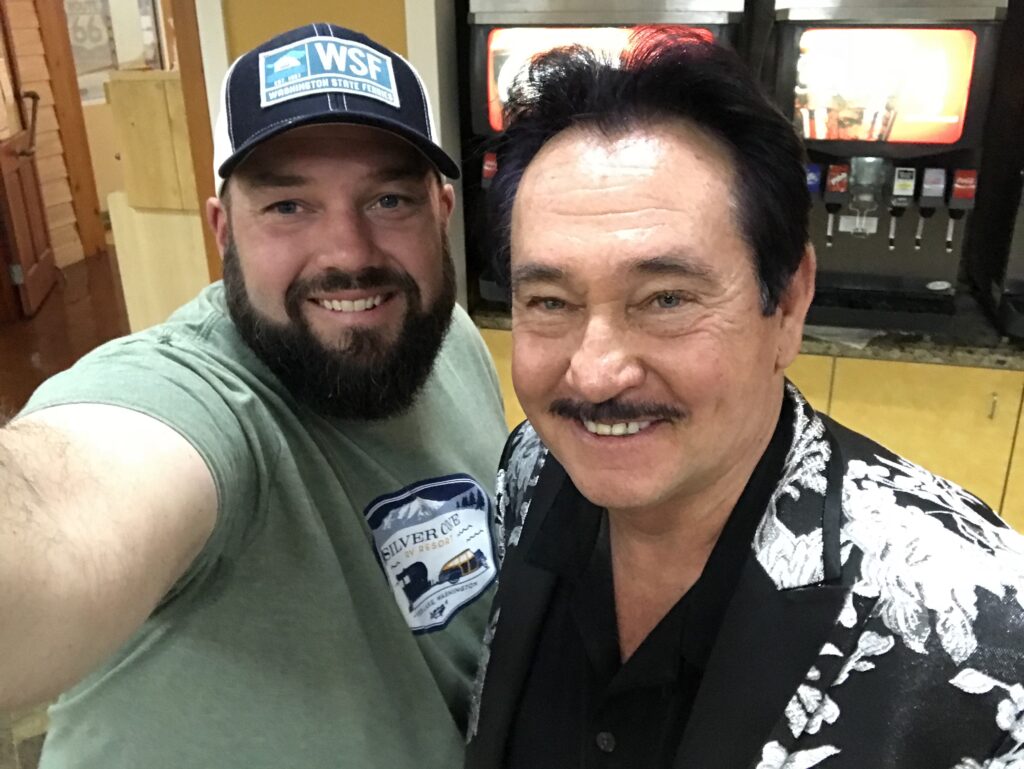 When you first arrive at the main entrance of the Lazydays dealership, there are dozens of RVs set up for shoppers to freely browse. Enter the main doors, and you'll find a comfortable kids' space with a huge chalkboard, television, and comfy beanbags. A smiling receptionist will greet you and answer any questions. Plus, there's a coffee station and plenty of comfortable seating. The end result? You feel welcomed instead of intimidated. And that's a big deal when you are considering such a large purchase.
2. All the RVs are open and you are welcome to browse without a salesperson.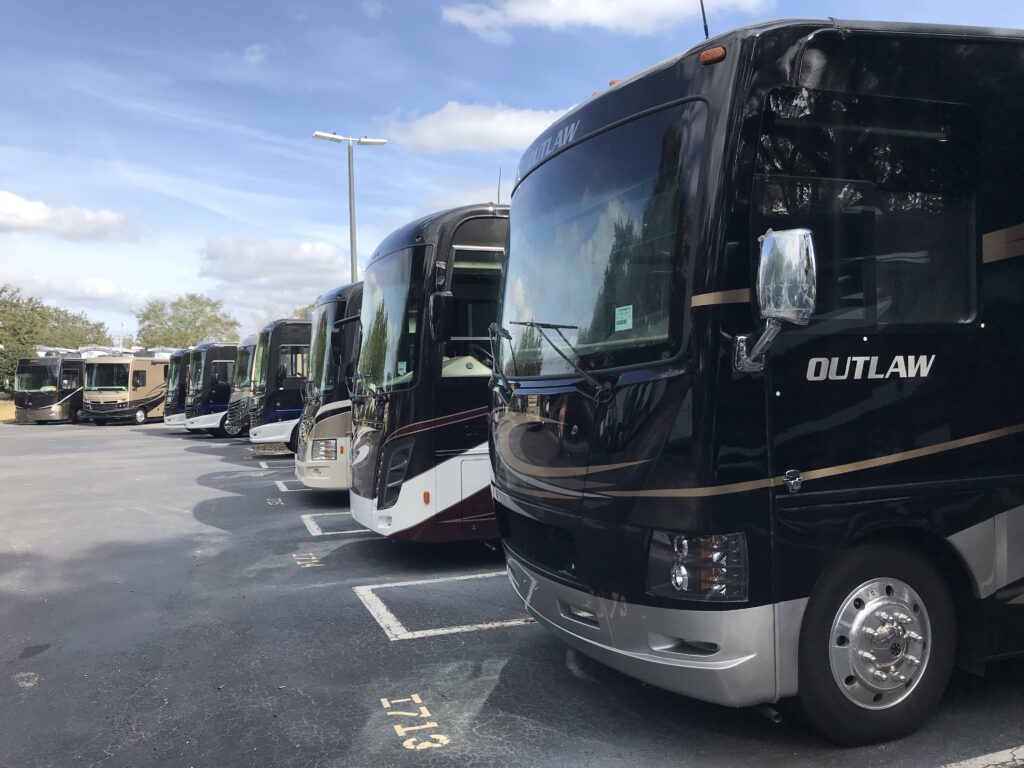 There are over 1,500 RVs on site at this dealership, and visitors are welcome to browse the lot without a salesperson. For us, this is a huge bonus. There are many different stages of the RV buying process. Some folks might be trying to figure out if they want a towable or a motorized unit. Other shoppers might be interested in seeing the range of units under 30 feet. Sometimes people are in the browsing stage and not even close to buying. It's awful to feel like you are wasting a salesperson's time dragging them from rig to rig. Apparently Lazydays understands that and welcomes the casual dreamer or browser.
3. Lazydays offers daily opportunities for education and training.
The RV learning curve is a big one, and unfortunately many people have to learn RV lessons the hard way. Lazydays offers their customers a free Driver Confidence Course for motorhome owners. The course includes classroom lecture and behind-the-wheel training. Even if you didn't buy your motorhome at Lazydays, you can pay a fee to join the class.
There's also a daily schedule packed with general interest RV seminars like Towable RV Basics and RV Maintenance. You can even take a class to learn how to use your convection oven and induction cooktop. So many RV owners purchase their first rig and then scour the internet for this type of information. Lazydays is helping their customers learn from the experts, and we love that.
4. The purchasing experience is tailored to meet the needs of a new owner.
Okay, so this might be our favorite thing ever. Lazydays has an entire lot reserved for new RV owners to plug into shore power and hook up to water and sewer. Why is this so important? Well, because often new RV owners use their rig for the first time at a campground far away from anyone who can help them work out any bugs. Most of the problems folks encounter are either easily fixed or are user error. Having a service professional on site to walk you through any problems can make that initial RV experience so much more positive.
5. The Lazydays Accessories Store offers a great shopping experience.
The Lazydays Accessories Store is not just a place to stock up on necessities like RV toilet paper and sewer hoses. It actually provides a fun, exciting shopping experience for folks who love to decorate their RVs as much as their sticks and bricks homes. The displays are visually appealing, and have stuff that RVers actually like to buy: Lodge Cast Iron cooking products, decorative linens, and comfy recliners.
Jeremy loves this store so much he actually did a Facebook Live onsite during our visit:
6. They give you a reason to come back again and again.
The real genius behind Lazydays is that they have managed to build a dealership that people enjoy visiting even if they are not currently in the market for purchasing an RV. We loved our stay at the Lazydays RV Resort, with a heated pool and hot tub, playground, and basketball court. Our boys had a blast taking the campground trolley over to the Front Porch Restaurant where we used our free breakfast and lunch coupons. We all enjoyed our yummy dinners at the Exit 10 Restaurant & Pub. And of course, we spent plenty of time roaming the lot, checking out future RV possibilities.
Because that's what Lazydays understands: Even though we are perfectly happy with our year-old Jayco Octane Toy Hauler, there's no harm in looking, right?
We think Lazydays is getting a lot of things right when it comes to the RV dealer experience. To check out more of our thoughts on what makes a great RV dealer, head over to Finding a 5-Star RV Dealership.
And we'll see you at the campground!
Stephanie