When you plan a national park adventure in an RV the first decision you have to make is to choose which park you want to visit. The second decision you have to make is to choose whether you want to camp inside the national park at an NPS campground, or outside the park at a private campground. That may seem like a small difference, but it is definitely not.
The vast majority of campgrounds inside our national parks do not have hookups–so RV owners that camp inside of those parks often rely on solar systems or generators to power their rigs while camping there. Of course many RV owners choose to camp outside of the parks at private campgrounds in gateway towns. These private campgrounds outside of the parks almost always offer full hookups–and many amenities that are not available inside the parks like pools and playgrounds and laundry rooms.
So when many RV owners plan a national park's trip the question often boils down to this: do I camp without hookups inside the park and stay in some of the most beautiful campgrounds in the country, or do I camp in a gateway town and get the holy trinity of water, electric and sewer?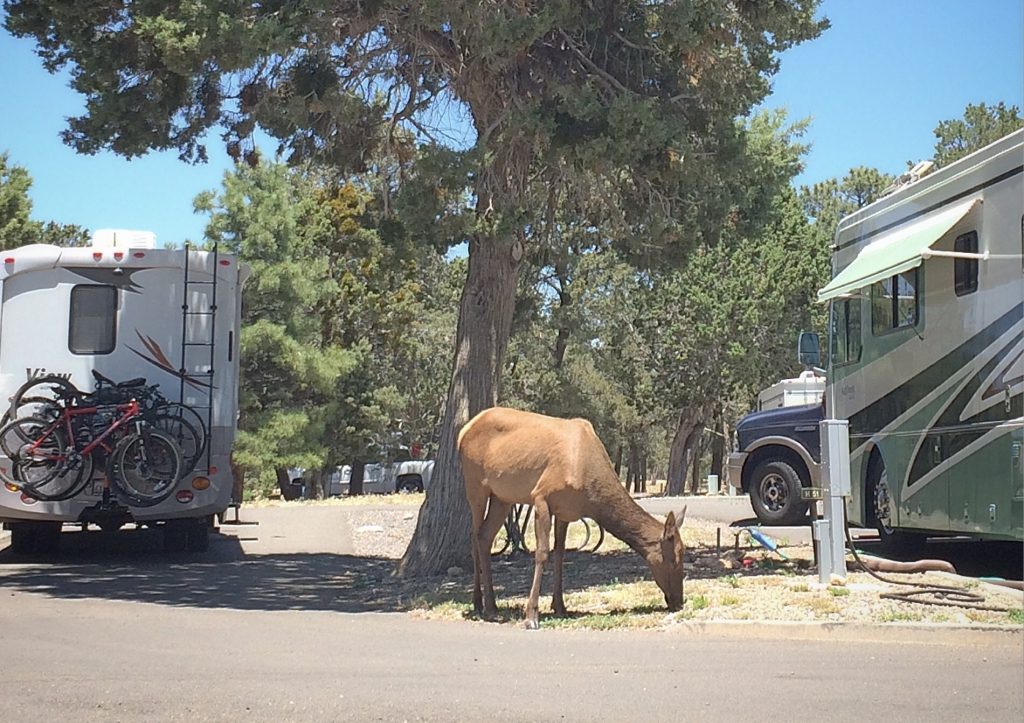 But the question we seek to answer on this week's episode of The RV Atlas is this: Can you ever have it all? Are their national park campgrounds with hookups? The answer is certainly not a resounding yes–because not too many national park campgrounds have hookups–but nevertheless the answer is YES. There are national park campgrounds with hookups and this week's podcast identifies every single one of them within our 63 National Parks.
Back on the RV Atlas podcast is Kerri Cox from Travels With Birdy. On this week's episode she shares the results of research she did for an article that was published on Campendium that features all of the national parks with hookups.
To read Kerri's excellent and informative article click right here. To listen to Jeremy interview Kerri about the topic on The RV Atlas podcast please click on the media player above or subscribe to The RV Atlas wherever you get your shows!
See You at the Campground!
Podcast: Play in new window | Download