Planning an RV trip to a national park can be intimidating, but it doesn't have to be. Here are 35 tips for RV trips to national parks that are excerpted from Jeremy and Stephanie Puglisi's bestselling book, Where Should We Camp Next? National Parks: The Best Campgrounds and Unique Outdoor Accommodations In and Around National Parks, Seashores, Monuments, and More, which is packed with over 300 campground reviews and hundred of tips and tricks for visiting them.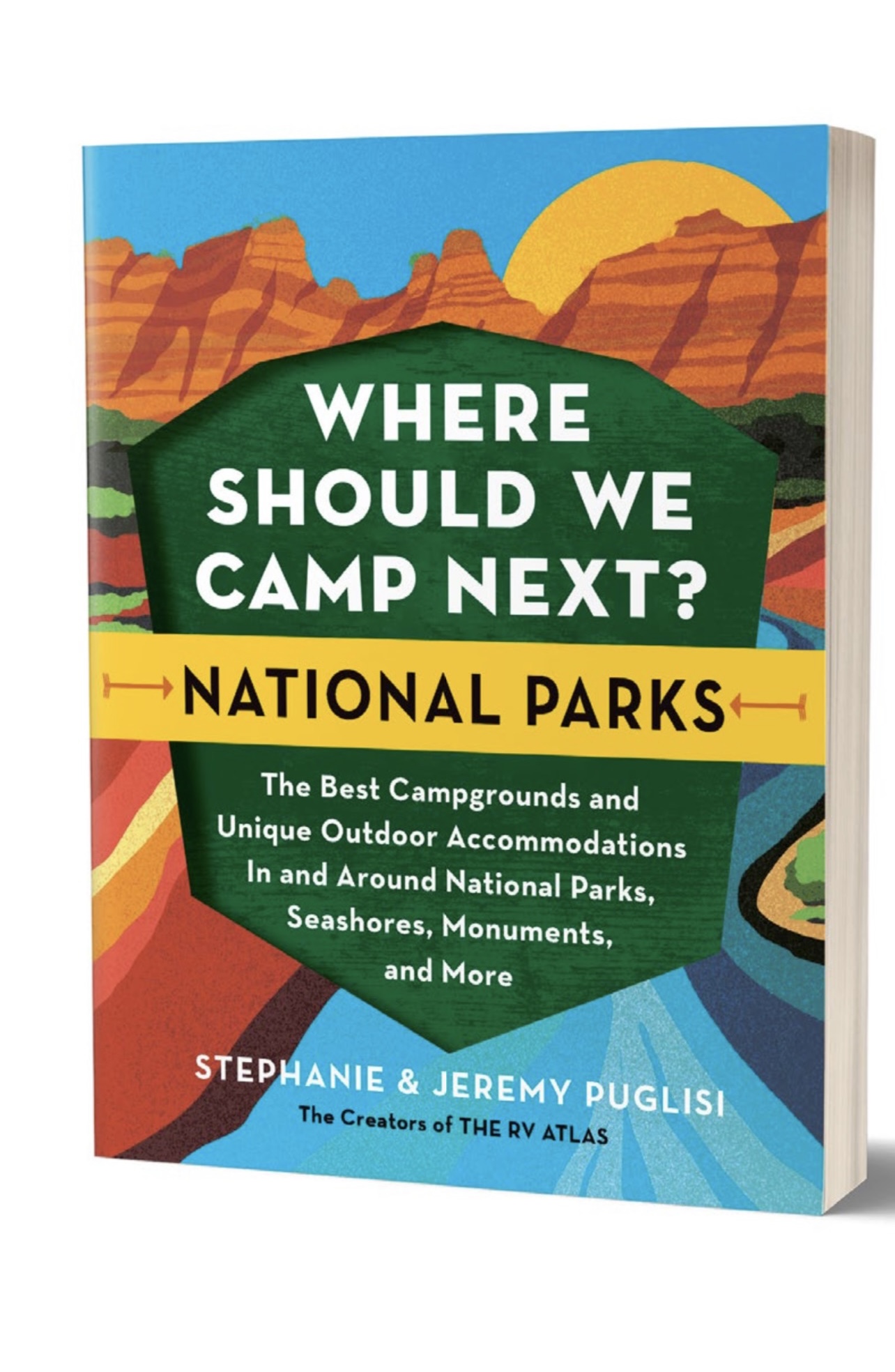 To listen to Jeremy and Stephanie discuss these 35 tips from their book, click on the media player above or subscribe to the The RV Atlas wherever you get your favorite podcasts. Or just keep on reading right below.
Pre-Planning For RV Trips to National Parks
#1 Decide if You Want to Camp Inside or Outside of the National Park? Or both!
You may be the type of camper that wants to save money and camp within the national park proper. In a general sense the campgrounds inside the park or much cheaper and more beautiful than the campgrounds outside of the park. In the vast majority of cases the campgrounds inside the park do not have hookups. 
Or maybe you like to camp at private campgrounds outside of the parks that have full hookups and pools and playgrounds, but can cost much, much more than the NPS campgrounds within the park. That's a great option. Or many you should consider a two campground trip. We often stay inside the park first and then head to a private campground second so we can dump our tanks and enjoy all of the amenities after roughing it inside the park.
#2 Decide What Type of Campground is Right for You
Whether you are staying inside of the park or outside of the park–there are campground options in the middle of the action and campgrounds that are completely off the grid. Each one will come with a unique set of pros and cons depending on your perspective. Decide if you want to be near the crowds or away from them. Both options are usually available–at least near major national parks.
#3 Learn How to Make Campground Reservations
Folks that are new to camping and RVing are often shocked at how difficult it is to navigate the reservation policies and systems for various public lands. Most national park campgrounds are available to reserve on Recreation.gov, and that's also where you can purchase or reserve passes for national park activities and attractions. Once you've chosen a national park campground featured in this book, you can go straight to recreation.gov and search for that campground to learn more. Or you can go to the park specific NPS website, find the camping page by using the top navigation menu, and then click on the campground to find more information about reservations and booking windows.
Private campgrounds will have their own unique reservation system. Some franchises and chains, like KOA and Sun Outdoors, have a central reservations platform for all their locations. Independent private campgrounds may still require you to call to make a reservation. Note any cancellation policies when booking at a private campground. They are often much less flexible than hotels, and new campers and RVers are sometimes shocked at cancellation fees and penalties, which often include a non-refundable deposit or campground credit only. 
#4 Understand the Risks and Rewards of First-Come, First-Serve Campgrounds
You'll see in this book that some national park campgrounds are first-come, first-serve or have some first-come, first-serve sites. This means that the campground opens up any available sites at a certain time in the morning–usually check out time–and the first campers to arrive can claim that spot. This is a wonderful option if you are looking for a bit of flexibility and whimsy in your national park travel. If you are planning on staying at any first come, first serve campground, research the policies at that particular campground. Know what time available spots open up and be in line for those spots if it's a popular campground. You should also have a backup plan if the campground is known to fill up fast. 
#5 Learn to Interpret Online Reviews 
We never book a campground without doing our homework, and that includes researching campground reviews from a variety of our favorite resources. After choosing a recommendation from this book, you may want to do some extra digging and that's a good idea. Don't just look at a star rating to make your decision. You'll also want to do a good amount of reading to make sure you are getting a holistic idea of the campground vibe. 
#6 Take Patterns in Online Reviews Very Seriously
Sometimes we hear people complaining about a campground, and when we do a little research, it turns out that the place has years' worth of bad reviews with no response from management. If more than one review mentions late-night partying or dirty bathhouses, you should believe them. Also note when a review was left. Sometimes campgrounds change ownership, or make a significant investment in amenities over the course of time. Don't believe everything that every reviewer writes, but do look for patterns.
#7 Look for Reviews from People Who are Camping Like You Are
If you are tent camping, look for reviews from tent campers. The same is true for RVers or cabin renters. Different types of accommodations and campsites may have different issues, even at the same campground. 


#8 Pay Attention to Specific Amenities that are Critiqued
Some perfectly acceptable campgrounds in beautiful places have specific features and amenities that you might not care about at all. For example, we prefer to use our RV bathroom and rarely walk into the bathhouses at campgrounds. It really doesn't matter to us if a bathhouse isn't perfectly maintained. However, if you are tent camping, this may be the single most important campground amenity. The same could be true of playgrounds, pools, or fitness centers. Pay attention to feedback on things that are important to you personally.
#9 Follow Up with Additional Crowdsourcing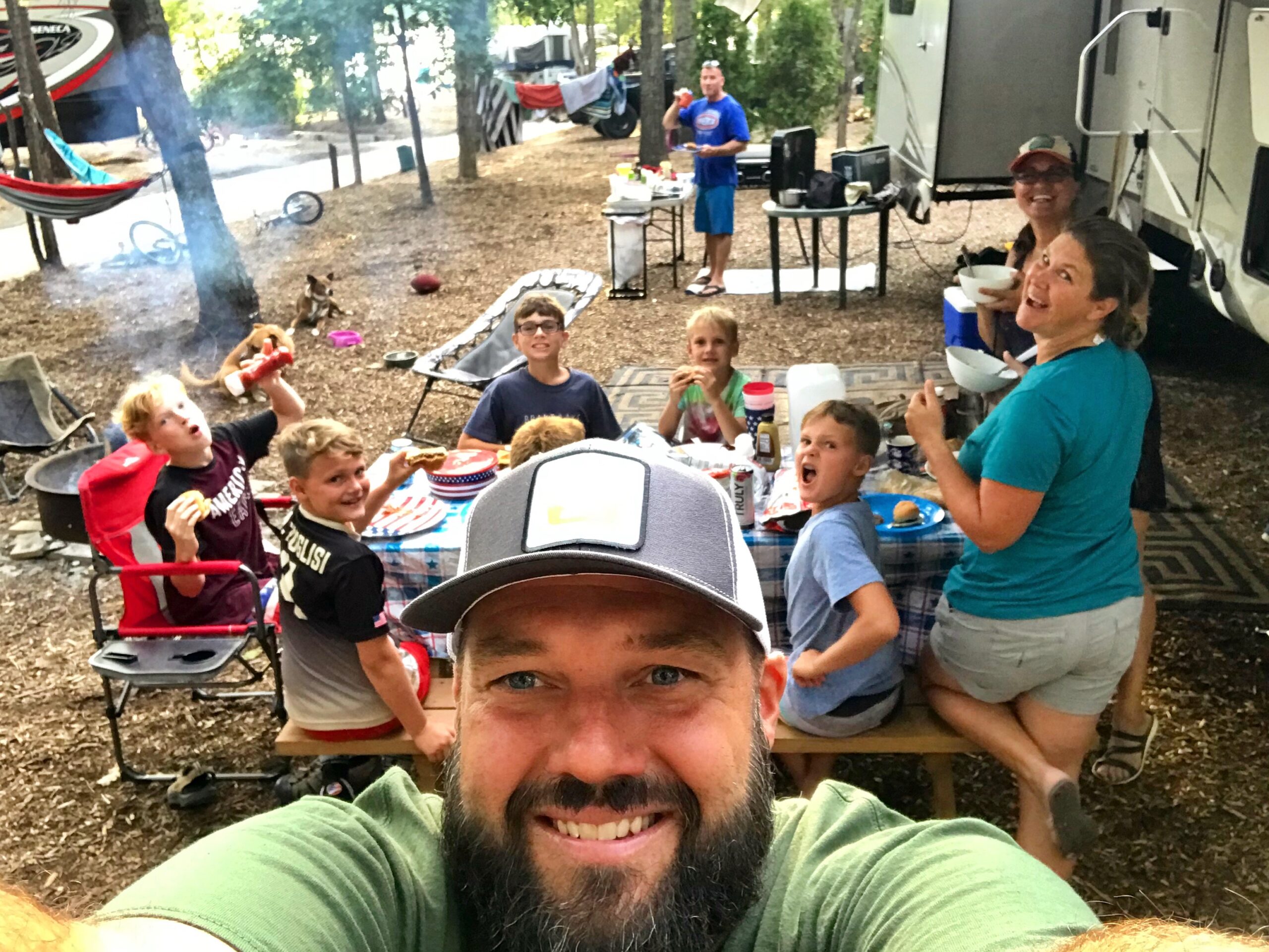 There are so many camping Facebook groups that make it easy to double-check your campground choices. In The RV Atlas Facebook group, people get feedback on campgrounds across the country in minutes, often confirming that they are picking a fantastic location. They also receive helpful tips from the crowd, perhaps being warned that the mosquitoes are bad in July or the river sites tend to flood in spring. Crowdsourcing campground information is easier than ever, so take advantage whenever possible. 
#10 Understand Campground Pricing In and Around National Parks
How much does it cost to camp inside a national park? Usually it is very affordable–like $20 to $30 bucks a night affordable. How much does it cost to camp inside a national park? Usually a whole heck of a lot more–like up to four or five times more in some cases. So make your decisions accordingly. And again–consider camping inside the park for a few days to get that experience at a reasonable price, and then move outside of the park to dump your tanks and enjoy pools and hot tubs and playgrounds. 
#11 Understand Dynamic Pricing at Private Campgrounds
A decade ago, campgrounds offered pretty transparent pricing that was stable throughout an entire camping season. While most public campgrounds still have a standard price for each type of site (tent, electric, electric/water, electric/water/sewer), times have changed for many private campgrounds. It is becoming more and more common for private campgrounds, especially resorts, to use the dynamic pricing model that hotels have used for decades. Prices for the same site at the same campground will vary greatly depending on the day of the week and month of the year. A full hookup campsite at a resort might be $70 per night on a Wednesday in early June and $125 per night on a Saturday in July. If you are looking for the amenities without the high price point, try to camp during the week or during the shoulder seasons. 
#12 Book any Camping Accommodations as Early as Possible
If there's something worth repeating over and over again, this is it. National Parks have always been popular vacation destinations, and camping is more popular than ever. The lack of available campsites is a common complaint amongst seasoned campers and RVers. Plan ahead as far in advance as possible.
Tips for Enjoying RV Trips to National Parks
#13 Start at the Visitor Center for Personalized Tips
Upon arriving you might want to drive past the NPS visitor center and head straight into the  park. That would be a mistake. Even if you have done your homework, speaking to a ranger and getting personalized recommendations is key to a great visit.  Rangers are aware of current conditions throughout the park. They also have the uncanny ability to look at your family and figure out exactly what hikes or adventures will be perfect for your crew's (potentially) diverse ability levels. 
#14 Read all Safety Recommendations on the Park's Website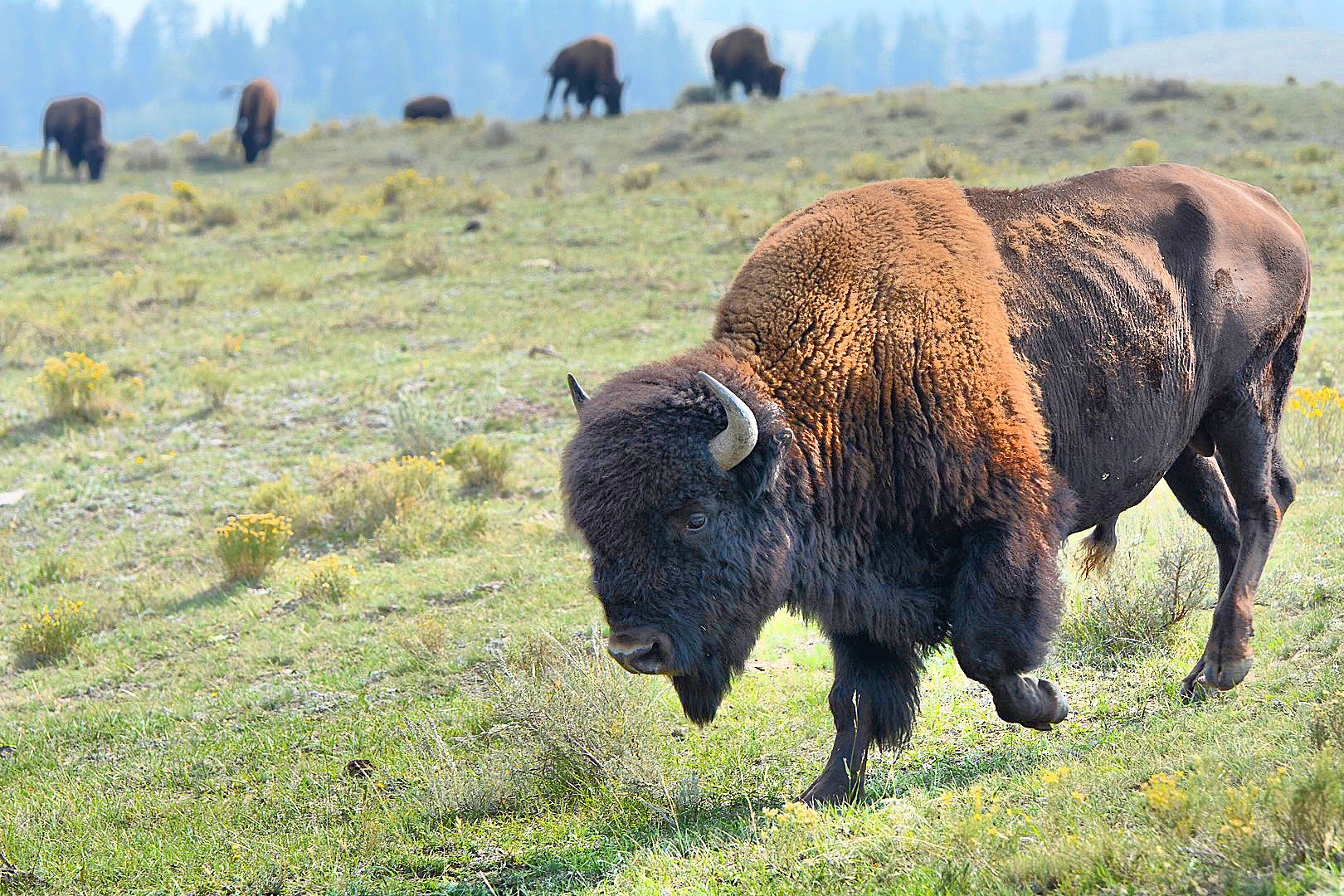 Visiting a national park is not like visiting Disney World. A family trip to Yellowstone or Yosemite can be dangerous if you do not read and implement each park's safety rules and regulations. Most accidents that occur in national parks are easily avoidable. If you take the time to learn about the dangers that exist in each park, and apply common sense during your adventures there, you will avoid injuries that could easily ruin your trip. 
#15 Avoid Crowded Spots at Busy Times
The overcrowding of our national parks has become a major story over the last few years. But are they really that overcrowded? Should we just stay home or wait until next year? We don't think so. Yes, the most popular spots, in the most popular parks, at the most popular times, are jam packed with visitors. But opportunities for off-the-beaten path adventures exist in all of our great national parks, especially if you can avoid weekends and visit during shoulder seasons. You might also decide to explore a less visited park–opting for North Cascades over Olympic, or Shenandoah over Great Smoky Mountains.
#16 Get Up Early and Go
The single most important tip we can give anyone that wants to enjoy a National Park visit is to get up early. Popular sites and trailheads often have limited parking that can easily fill up by 8 am. The difference between crowds at entrance gates and visitors centers in the early morning compared to after lunchtime is stunning. We've often heard folks say they are not morning people and will enjoy the late afternoon instead. In our experience, parks don't start to quiet down until dinner time, and by that time it may not be safe to head out on a hike. Consider becoming a early bird, at least for your national park adventures. 
#17 Pack Tons of Snacks and Water
Nothing will ruin a day in the park more easily than someone getting hangry. Make sure you pack plenty of food and water for the day and never assume you will be able to replenish supplies inside the park. Some national park newbies are shocked at the lack of concessions in many places. A cooler with sandwiches, fruit, and granola bars is always a good idea. You also need to calculate how much water to bring on every hike that you take. Filling up a few water bottles without making specific calculations could lead to dehydration on the trail. 
#18 Attend Ranger Talks, Interpretive Walks, and Ranger Programs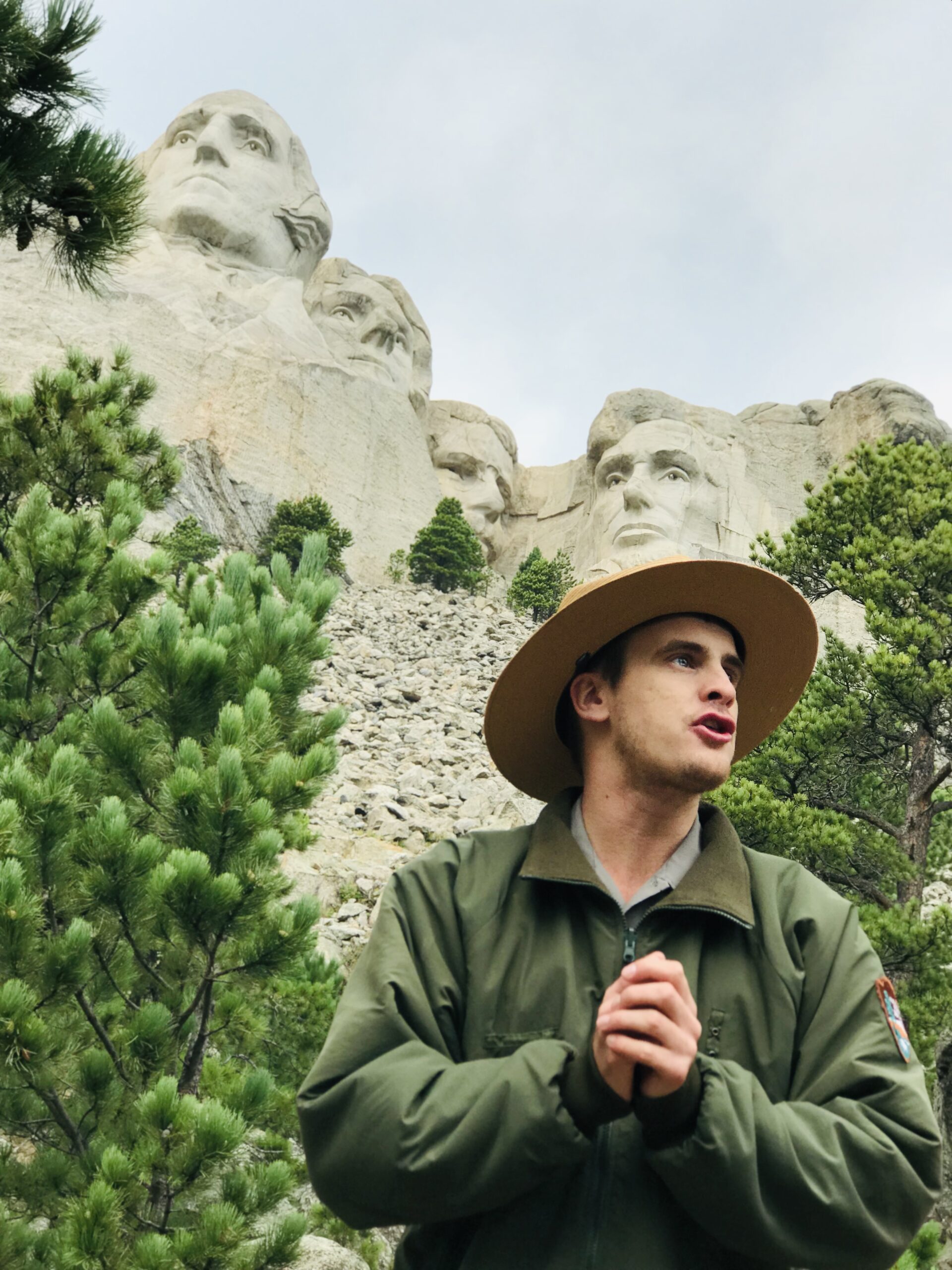 Some of the most amazing national park experiences happen when rangers and guides bring the park to life during tours and talks. One of the best reasons to stay in a national park campground is that many will host evening ranger talks right on site. We've learned about bear safety in St. Mary's Campground in Glacier, the moon phases in Cedar Pass Campground in the Badlands, and the lives of otters and weasels in Platte River Campground in Sleeping Bear Dunes. Make sure to get a program schedule when you first arrive and fit some in to your itinerary. 
#19 Always Get a Picture By the National Park Sign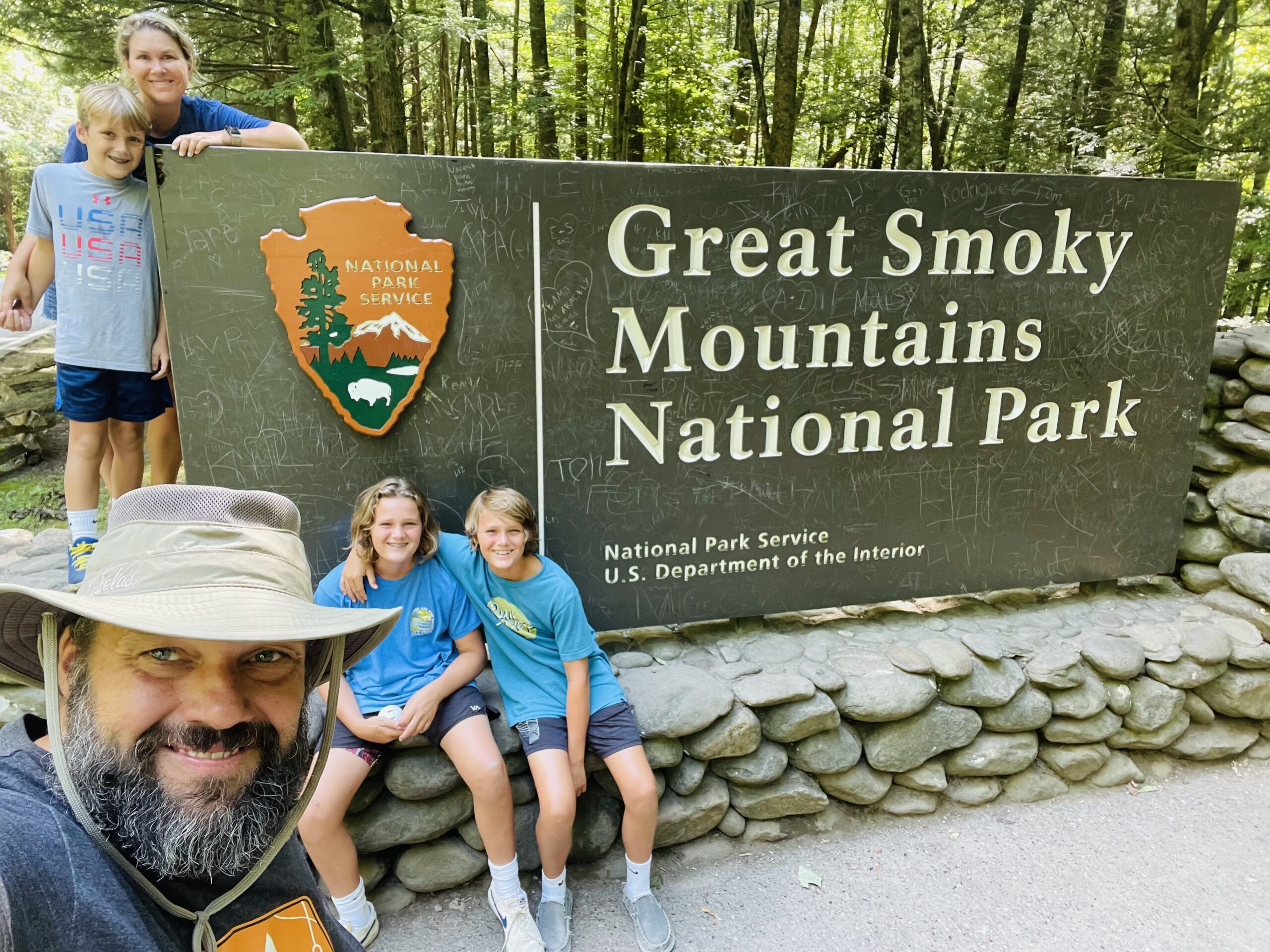 It may feel corny, but most folks treasure those pictures when they look back through their camera roll. And framing those sign pictures is a great way to display your national park adventures. You can bring a mini tripod along with you on your trip, master the selfie, or find someone to take the picture for you. It's worth the stop. 
Tips for RV Trips to National Parks with Kids
#20 Get the Kids Educated and Excited before You Go
In the months leading up to a national park camping trip, we like to immerse ourselves and our kids in books, movies, videos, and music about the park we will be visiting. YouTube has also proved to be a terrific resource for destination videos. This process builds anticipation and excitement and often leads to them helping develop our travel itinerary. We always encourage this and try to empower them by implementing their suggestions for hikes, activities, and even restaurants. 
#21 Participate in the Junior Ranger Programs
If you have kids between the ages of 5-12, then plan on doing the Junior Ranger Program at every park you visit. The activities are engaging and completely different at each park. Our kids loved the scavenger hunts and activity booklets and being sworn in as Junior Rangers after completing them. The badges from each location also became their favorite souvenirs from each and every trip. 
#22 Do Some Advanced Research on the Junior Ranger Programs
Do some advanced research. We like to look online or call to see what the general Junior Ranger requirements are for a particular park. Sometimes our visit will be too short to complete the program and we like to know that in advance. For example, we only had about 4 hours at Crater Lake National Park, and we knew that we wanted to do the rim hike. So we let the kids know ahead of time that we wouldn't be earning junior ranger badges that day.
#23 
Pick Up Your Junior Ranger Booklet Before Doing Anything Else
Every junior ranger booklet is different, so we like to know the requirements before we start hopping around a park. Often the booklets will require attendance at a ranger talk or two, so it's good to get the schedule and plan that at the beginning of your visit.
#24 
Celebrate the Swearing in Ceremony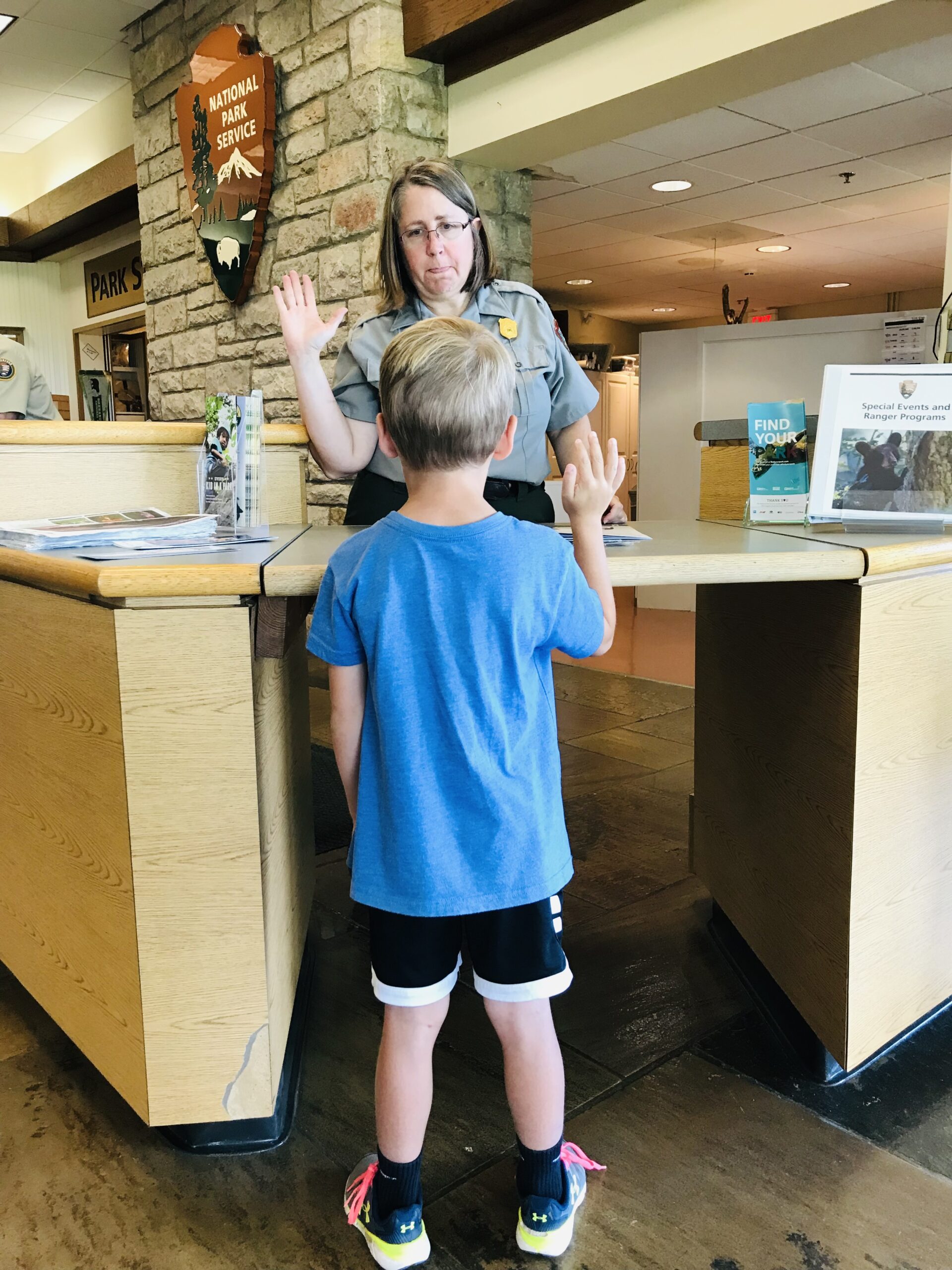 Our boys earned their very first junior ranger badges at Cape Hatteras National Seashore. We took pictures, made a big fuss, and then celebrated with ice cream. We wanted them to look forward to collecting even more badges and patches in the future. 
#25 Choose Hikes That Lead to Big Payoffs
There's a lot of hiking in many national parks, and if you're not careful, kids can burn out on the activity. Choose your hikes wisely. Look for adventurous climbs with big payoffs along the way.  Our own kids love hikes that criss-cross streams or lead us to waterfalls or summits with panoramic views. We have hiked to glaciers in Montana, and we have hiked above the clouds in Olympic National Park. There may be some grumbling along the way, but snacks usually help with that. 
#26 Slow Down and Soak in The Beauty 
It is possible to over plan a trip to a national park, just like it is possible to over plan a trip to Disney World. If you feel like you are rushing from place to place and stressing out about parking and squeezing in every last thing on your list, take a deep breath, slow down, and soak up the beauty around you. Always remember that you don't have to see and do everything in one trip. A return trip to a magnificent location is often as good or even better than the maiden voyage. 
#27 Schedule Recovery Days and Downtime at the Campground
Make the most of your time in a national park with kids by scheduling some big, ambitious adventures, but also be thoughtful about planning downtime at the campground and what we like to think of as "recovery days." If we plan 2-3 straight days of rigorous biking, hikes, and scenic drives, we will often take a full day off for more relaxing activities like chilling at the campground, swimming, taking a guided tour, or doing some souvenir shopping in a gateway town. 
#28 Sign up for the Every Kid Outdoors if you have a 4th Grader
Every Kid Outdoors offers all fourth graders a free entrance pass to hundreds of Bureau of Land Management, U.S. Fish and Wildlife Service, National Park Service, Bureau of Reclamation, National Oceanic and Atmospheric Administration, U.S. Forest Service, and U.S. Army Corps of Engineers sites. Go to www.everykidoutdoors.gov and follow the simple steps to apply and print the pass. Note that the pass must be printed (an unnecessarily hurdle in our opinion) and presented for entrance. The pass covers the 4th grader and any other passengers in the vehicle. If the national park site charges per person, the pass will cover the 4th grader and up to three adults. No electronic receipts or proof of pass will be accepted–we, along with many other parents, have learned this the hard way.
Tips for RV Trips to National Parks with Pets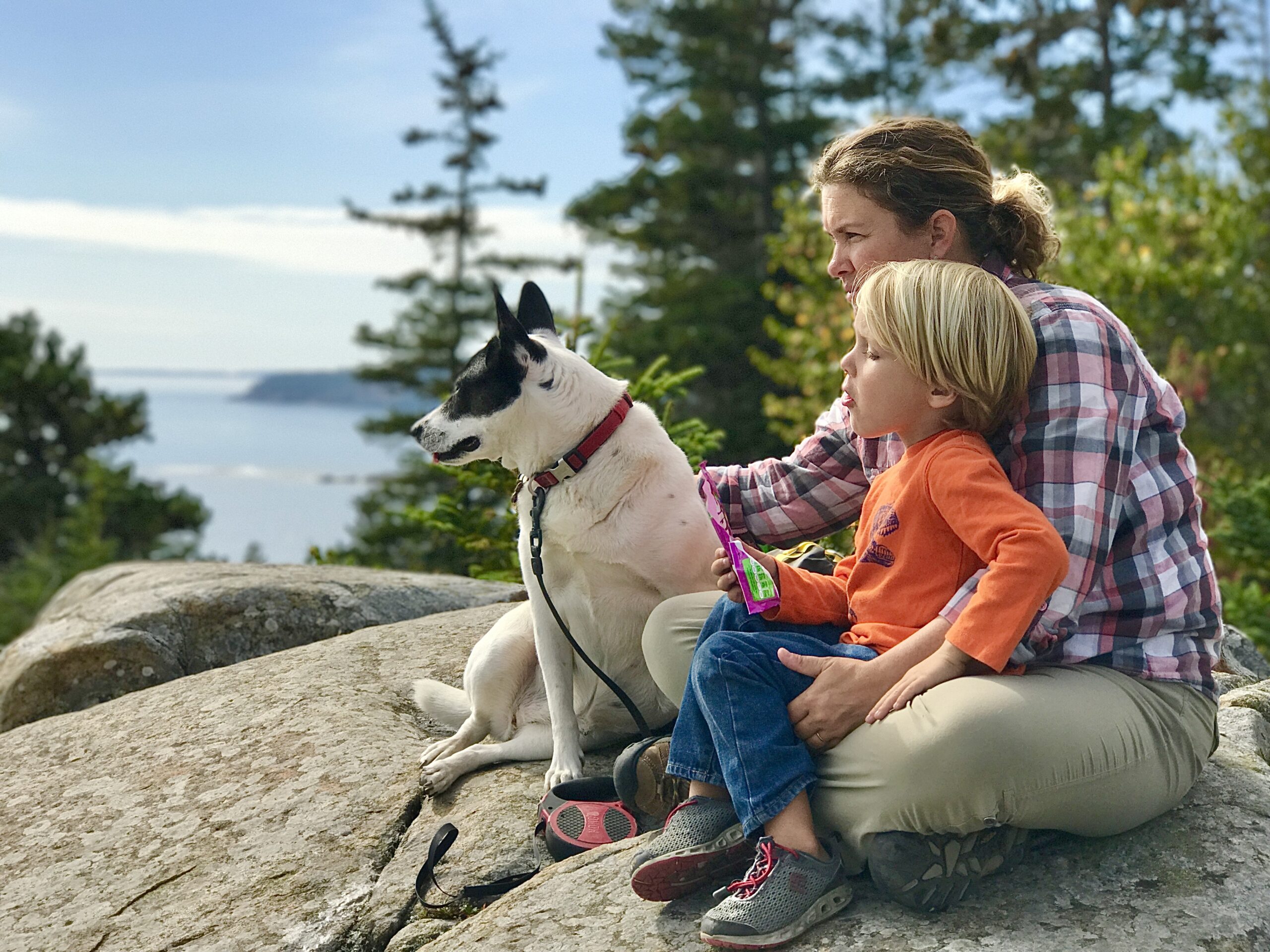 #29 Do your Research When Traveling With Pets
Camping is an extremely pet friendly way to travel, however national parks camping trips can be an exception to this generalization. Many national parks are established to protect the natural environment, and if pets threaten the wildlife, plant life, or geological integrity of a site, the park service will restrict their access. Don't be surprised by pet policies when you show up at a national park. Make sure in advance they are allowed in the campground, and know which activities you may have to forgo if you bring your furry friend. 
#30 Plan for your Pet's Safety at the Campsite
You may have to make national park trips and campground decisions based on your pet's safety. You'll want to make sure you don't visit during extreme heat or cold temperatures. Make sure your pet is not left alone in a tent or RV during your stay. Take precautions to keep them safe from wildlife–elk, bear, and bison roam through campgrounds in many national parks. Consider staying outside the park at private campgrounds with hookups, dog parks, and dog kenneling services. When we personally visited Badlands National Park in the summer, we reserved a less scenic campsite that offered electricity so we could be sure to keep our family cattle dog cool and comfortable. 
#31 Plan for your Pet's Safety While Exploring the Park
We love taking our dog along on our national park adventures, but we are also careful to prepare in advance to keep her safe and healthy. Check the forecast in advance to make sure temperatures will be mild enough for their comfort. Never leave your pet in a vehicle unattended while you go inside a visitor center or on a hike. Bring plenty of food and water. Be aware of park-specific hazards and follow park guidelines. We witnessed a dog being allowed to dip its nose in a geyser at Yellowstone, which could have caused serious injury. Snakebites and falls from cliffs are other common dog injuries in national parks. Be aware and be prepared. 
#32 Always Leash Your Pet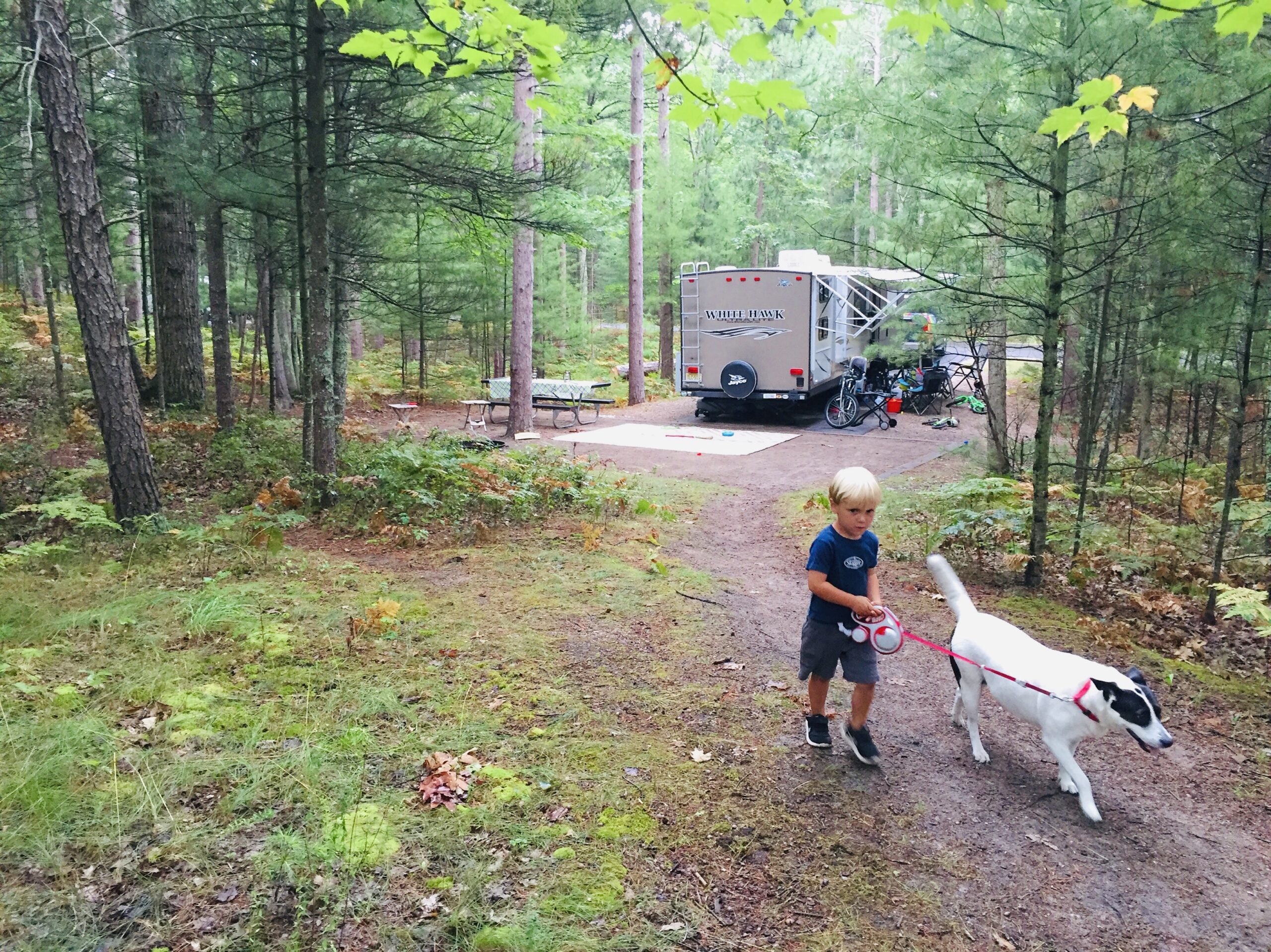 No matter how well behaved your pet is, or how perfect their recall, pets are always required to be on a six foot leash while in national parks. This is as much for your pet's safety as for anyone else's. This is a non-negotiable so if you are bringing your pet to a NPS site, be prepared to follow this guideline. 
#33 Always Clean Up After Your Pet
The national parks were created to protect the land, and pet waste can put serious strain on an ecosystem. Just because you are in a remote location far from anyone else does not mean you stop cleaning up after your pet. Carry in the baggies and carry out the poop. Every time.
#34 Don't Get Discouraged by Stories About Crowded National Parks
If you want to go then go. Just be smart and pick good times to go and book reservations early! Someone is going to go, why not you?
#35 Get Where Should Should We Camp Next? National Parks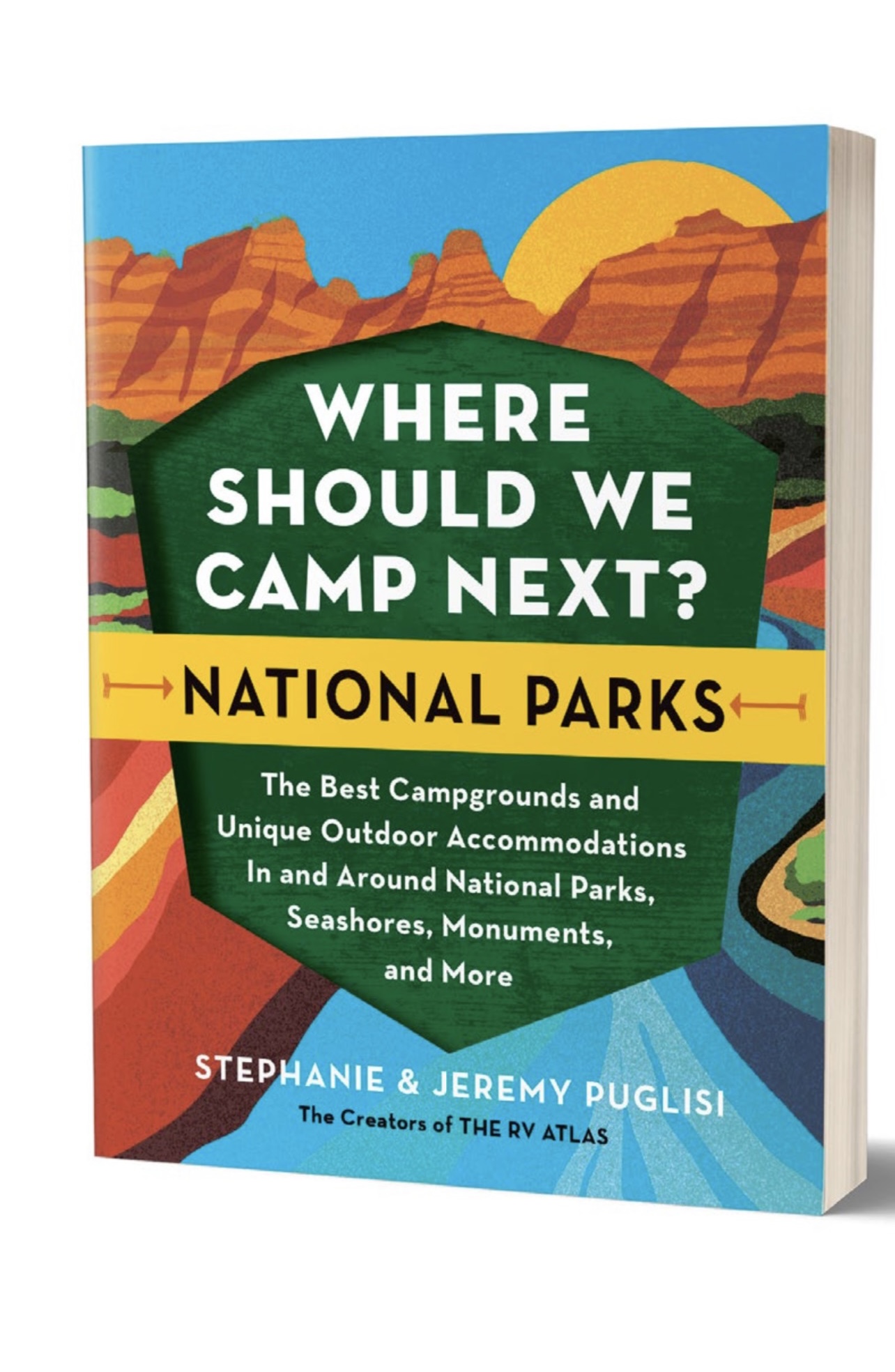 This book is an amazing resource for planning RV trips to national parks that will help you discover over 300 amazing campgrounds inside and outside of the parks! It's a terrific resource. Trust us. We wrote the book!
Podcast: Play in new window | Download