No matter who you are or where you live in the United States, Yosemite National Park is probably on your travel bucket list. It's an iconic American destination, and we are so excited that Joe and Kait Russo came on the podcast to review Upper Pines Campground for our listeners!
Now, Yosemite National Park has four campgrounds within the park, and Upper Pines is the largest of them of with 238 campsites. It's also the most accommodating to RVers since some sites can fit trailers up to 25 feet and motorhomes up to 35 feet.
But of course, nabbing a site here is legendarily difficult. The campground is usually booked a solid year in advance. So how did Joe and Kait manage to get in at the last minute? Cancellations! We talk about the details in the more in the podcast, but RVers should note that a bit of flexibility and travel bravado can get you one into one of the prettiest campgrounds in all of America.
Upper Pines Campground: Site Details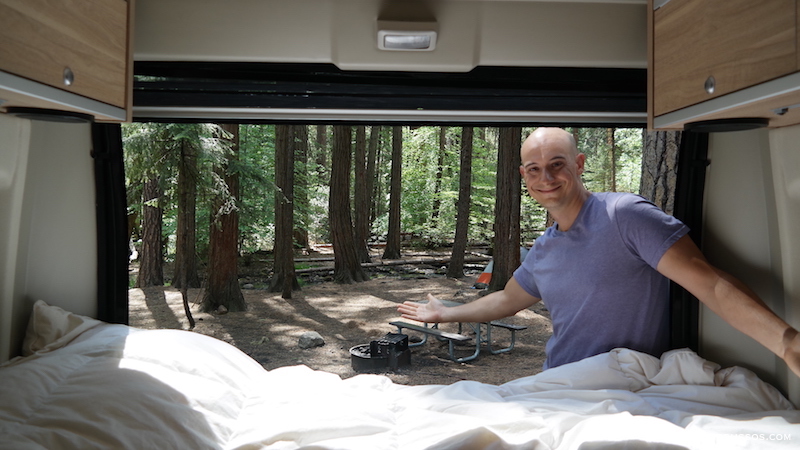 Upper Pines Campground is a primitive campground, which means it doesn't have any electric, water, or sewer hookups. There are plenty of private campgrounds outside of the the national park boundaries that offer more services. However, the traffic driving in and out of Yosemite is notorious, so staying in the park has other benefits in addition to the beautiful scenery.
If you want to hear about more about staying outside Yosemite National Park, check out our review with Kerri Cox on this episode of RV Family Travel Atlas.
Upper Pines Campground: Amenities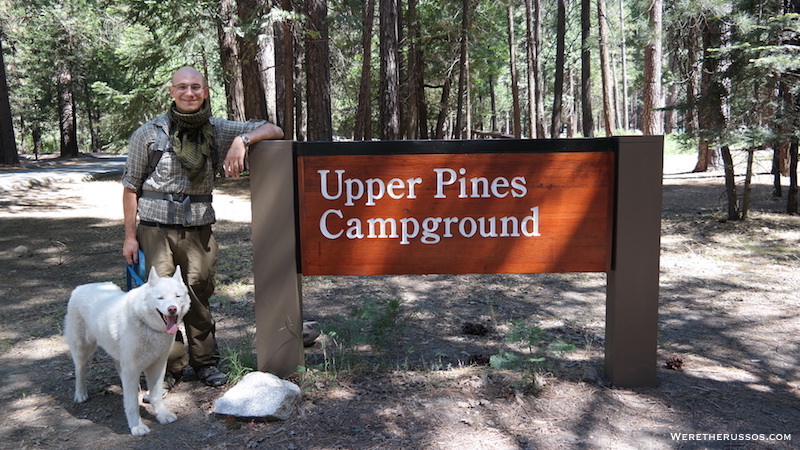 Each campsite in Upper Pines Campground has a fire ring, picnic table, and bear box (for those staying in tents or soft-sided RVs). The bathrooms have flushing toilets and running water, but you are going to have to head to Half Dome Village to get a hot shower. Once there, $5 will get you a towel, a private stall, and unlimited water.
The campground is dog friendly, and Joe and Kait particularly appreciated the park shuttles that made it easy and convenient to get around Yosemite during their stay.
Upper Pines Campground: Area Highlights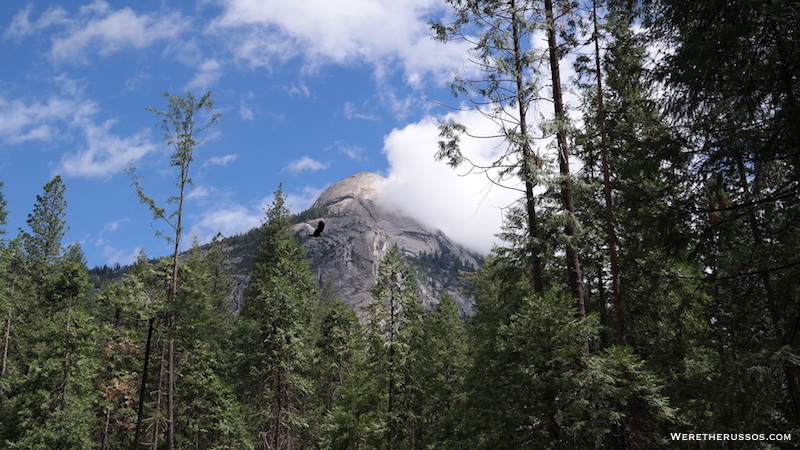 Of course, you're in Yosemite National Park and that's the real star of the show when staying at Upper Pines Campground. On this episode of Campground of the Week, Joe and Kait share some of their personal favorites including hiking to Vernal Falls on the Mist Trail and also hiking the John Muir Trail. Check out their complete campground review and video here. 
We are grateful to Joe and Kait from WeretheRussos.com for coming on the podcast and reviewing one of their favorite campgrounds of all time. Joe and Kait have such an inspiring story, plus lots of great travel content so make sure to check out their website! And also make sure you check out Joe's latest book, Take Risks: One Couple's Journey to Quit their Jobs and Hit the Open Road. It's the story of how he and Kait found the courage to leave their 9 to 5's and travel full time in an RV.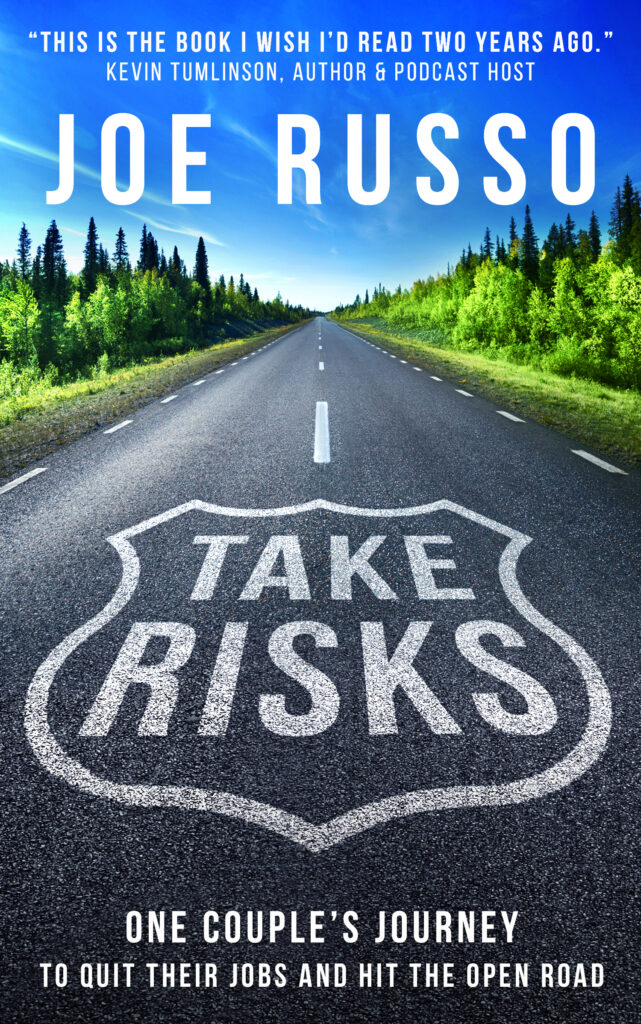 You can hear more about their story over on episode #195 of RV Family Travel Atlas!
See you at the campground,
Stephanie + Jeremy
Podcast: Play in new window | Download