Are you looking for a terrific resource to help you plan out a lifetime of RV Vacations? Then look no further than Jeremy and Stephanie Puglisi's book RV Vacations from the Outdoor Adventure Guides series by DK. This guidebook has detailed itineraries for 40 of the best RV Vacations in the country. Each chapter has recommendations for campgrounds, restaurants, and attractions. There are also sidebars on trip highlights and recommended itineraries for one, two, and three week trips. Each chapter also has fun facts about the featured location that every traveller should know.
This book is split into five sections about five different regions that cover the entire country. Here is a brief sneak peak of what is inside the book!
To listen to Jeremy and Stephanie give a sneak peak into the pages of the second edition of their book, Outdoor Adventure Guides: RV Vacations, click on the media player above or listen to the RV Atlas wherever you get your favorite podcasts.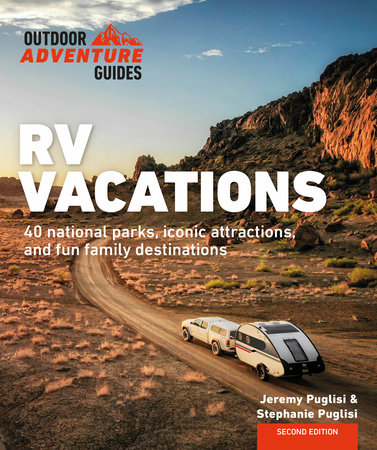 The Northeast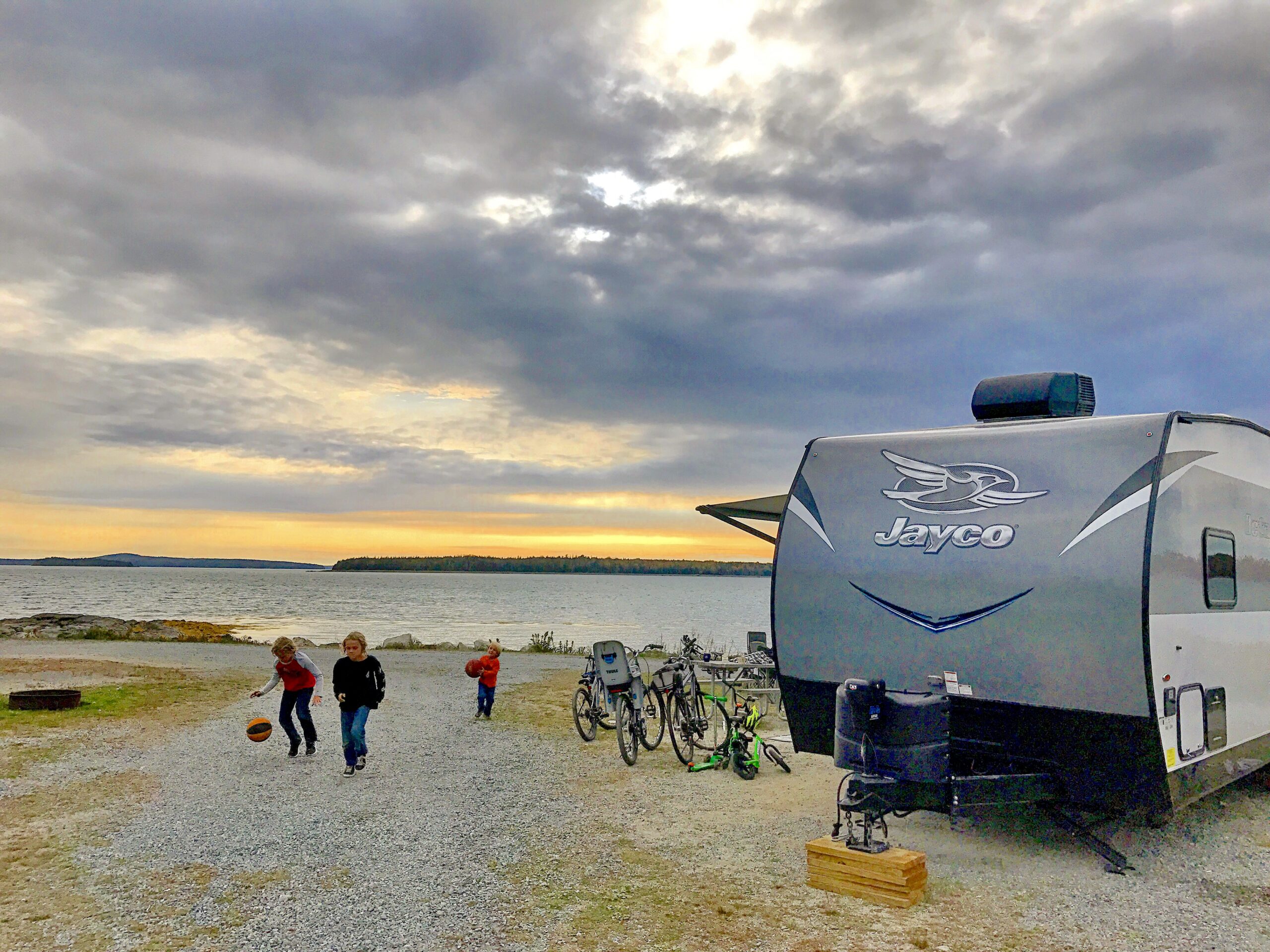 Here are the nine RV vacations that Jeremy and Stephanie highlight in their section on the Northeast.
Acadia National Park
White Mountains, New Hampshire
Vermont Fall Foliage
Cape Cod, Massachusetts
Lake George and the Adirondacks
Niagara Falls
New York City
Pennsylvania Dutch Country
Washington, D.C.
Jeremy and Stephanie hail from the Northeast so this is their home stomping grounds and the part of the country that they have explored the most. They both pick Acadia National Park as their favorite RV destination in the Northeast because of its stunning mountains at the edge of the sea. They also both love all of the RV Vacations in New England, which is one of their favorite places to visit in the summer when the days are warm and nights are cool.
The South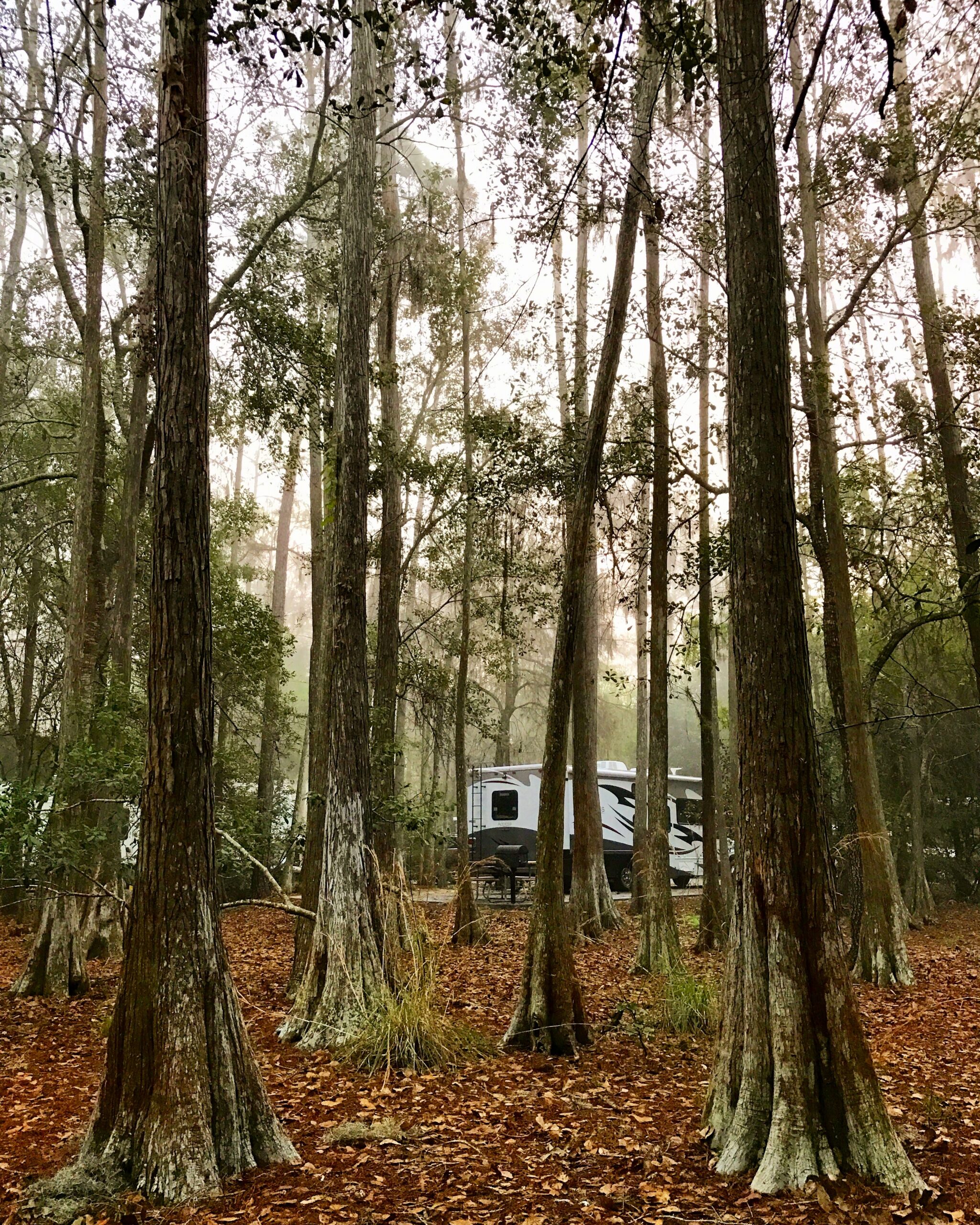 Here are the eleven RV vacations that Jeremy and Stephanie feature from the South.
Civil War Battlefield Tour
Shenandoah National Park
Kentucky Bourbon Trail
Mammoth Cave National Park
Memphis and Graceland
Great Smoky Mountains National Park
Cape Hatteras National Seashore
Myrtle Beach, South Carolina
New Orleans
Walt Disney World
Florida Keys
As Northeasterners Jeremy and Stephanie love to escape their home state of New Jersey in the spring and head south for warmer weather and campgrounds that have their pools open and ready to go. Myrtle Beach is their go-to spot for spring break–but they both love camping at Disney's Fort Wilderness and on either side of Great Smoky Mountains National Park.
The Midwest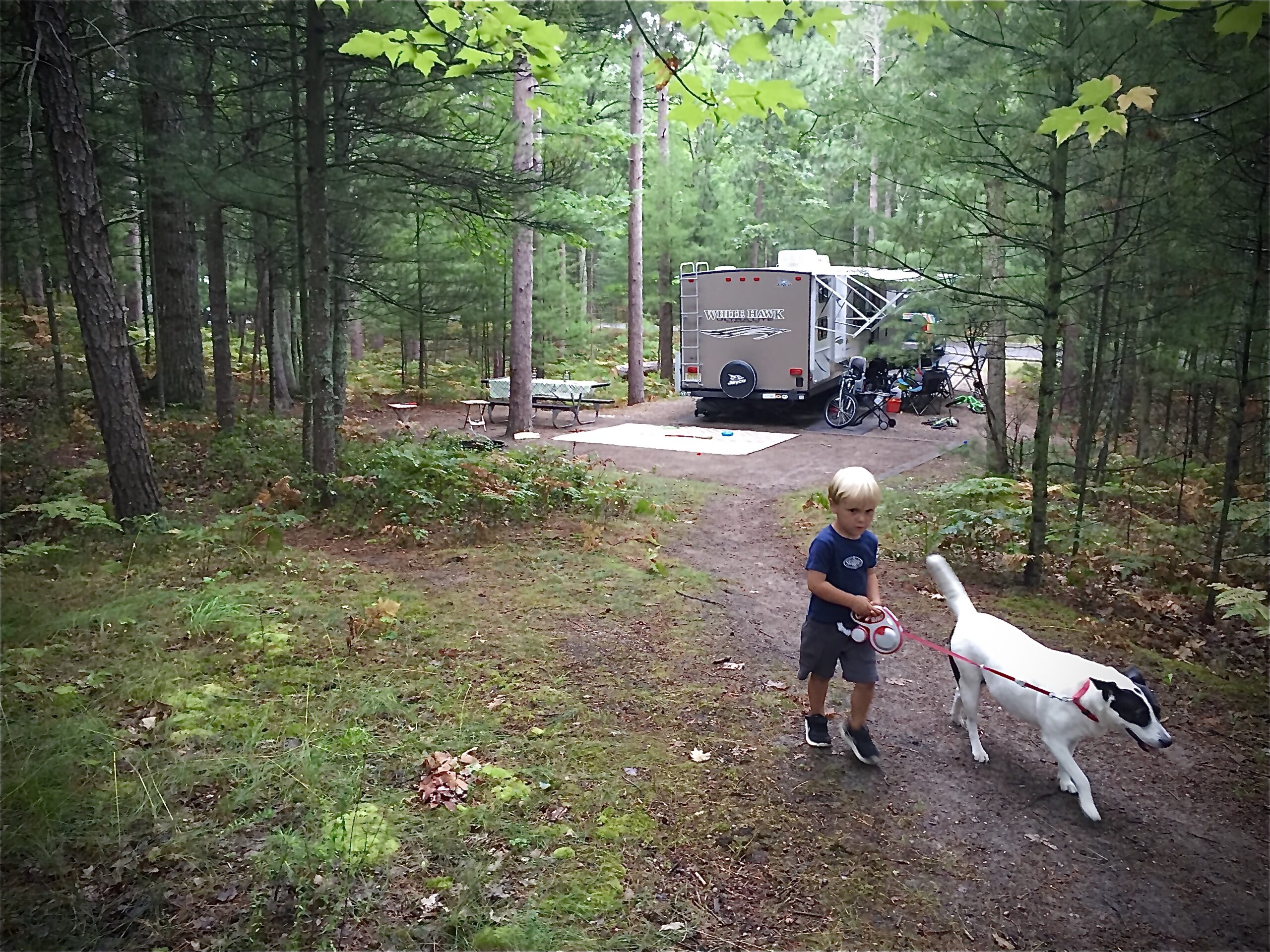 Here are the three epic RV Vacations that Jeremy and Stephanie feature from the Midwest.
Hocking Hills, Ohio
Sleeping Bear Dunes National Lakeshore
Mount Rushmore and the Badlands
Two of Jeremy and Stephanie's favorite RV Vacations of all time are in this chapter. Their trip to Sleeping Bear Dunes National Lakeshore was an all-time favorite and so was their two-week trip to South Dakota to see the Badlands, Custer State Park, and Mount Rushmore. If you are looking for more great campground recommendations from the Midwest–don't despair–just check out their bestselling book Where Should We Camp Next? A 50 State Guide to Amazing Campgrounds and other Unique Outdoor Accomodations for tons of other recommendations.
The Southwest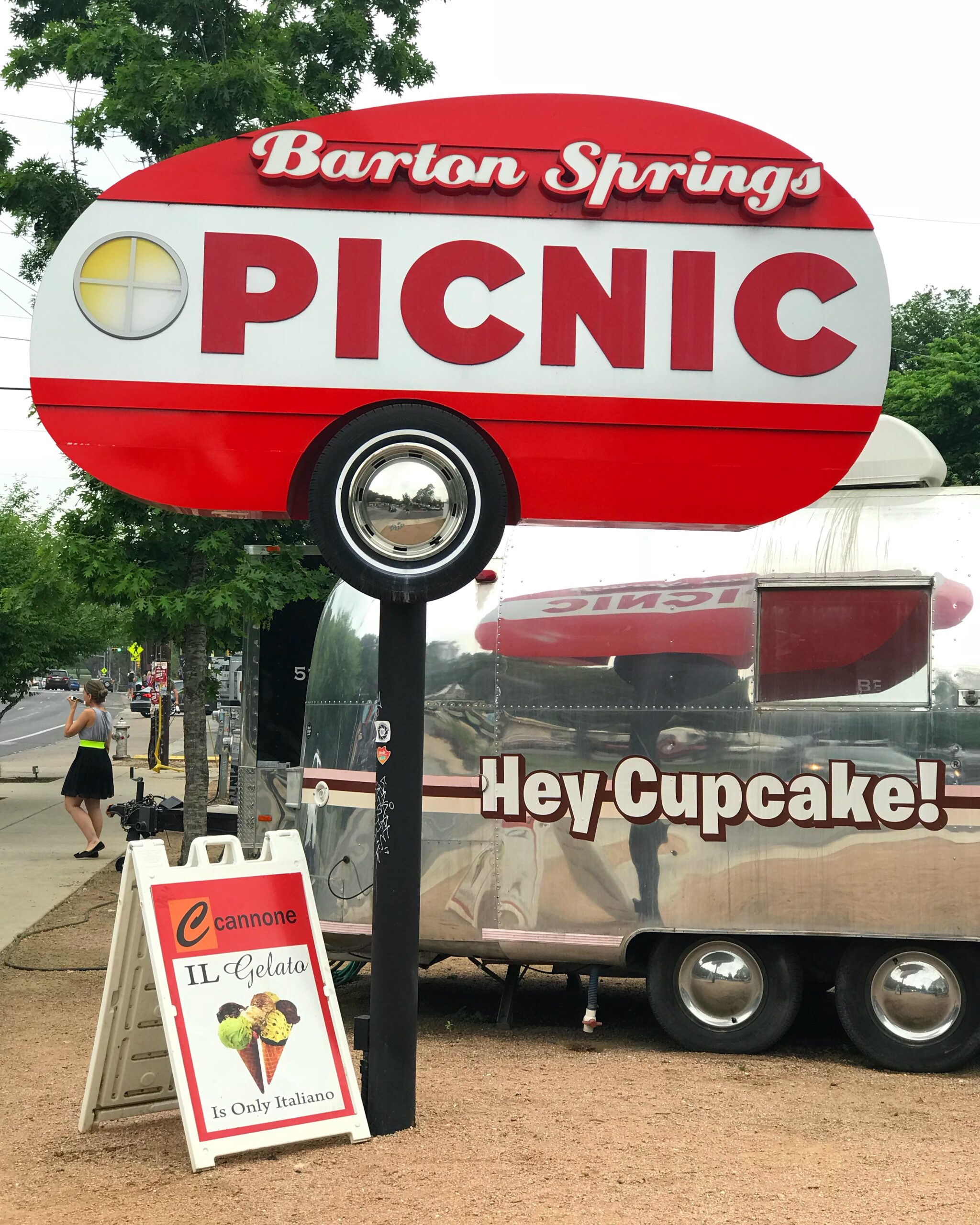 Here are the four epic vacations that Jeremy and Stephanie feature from the Southwest.
Route 66: Tulsa to Oklahoma City
Austin and San Antonia, Texas
Tucson, Arizona
Grand Canyon, Arizona
Jeremy and Stephanie both love the Southwest and would certainly like to spend more time there on future RV Vacations. Snowbirding in this part of the country is also an option that is often discussed. Jeremy would rather winter in Arizona than Florida. But with three kids still in school, this conversation is far from urgent. Jeremy and Stephanie both also love Texas and had an amazing time visiting Wine Country–and Austin and San Antonio.
The West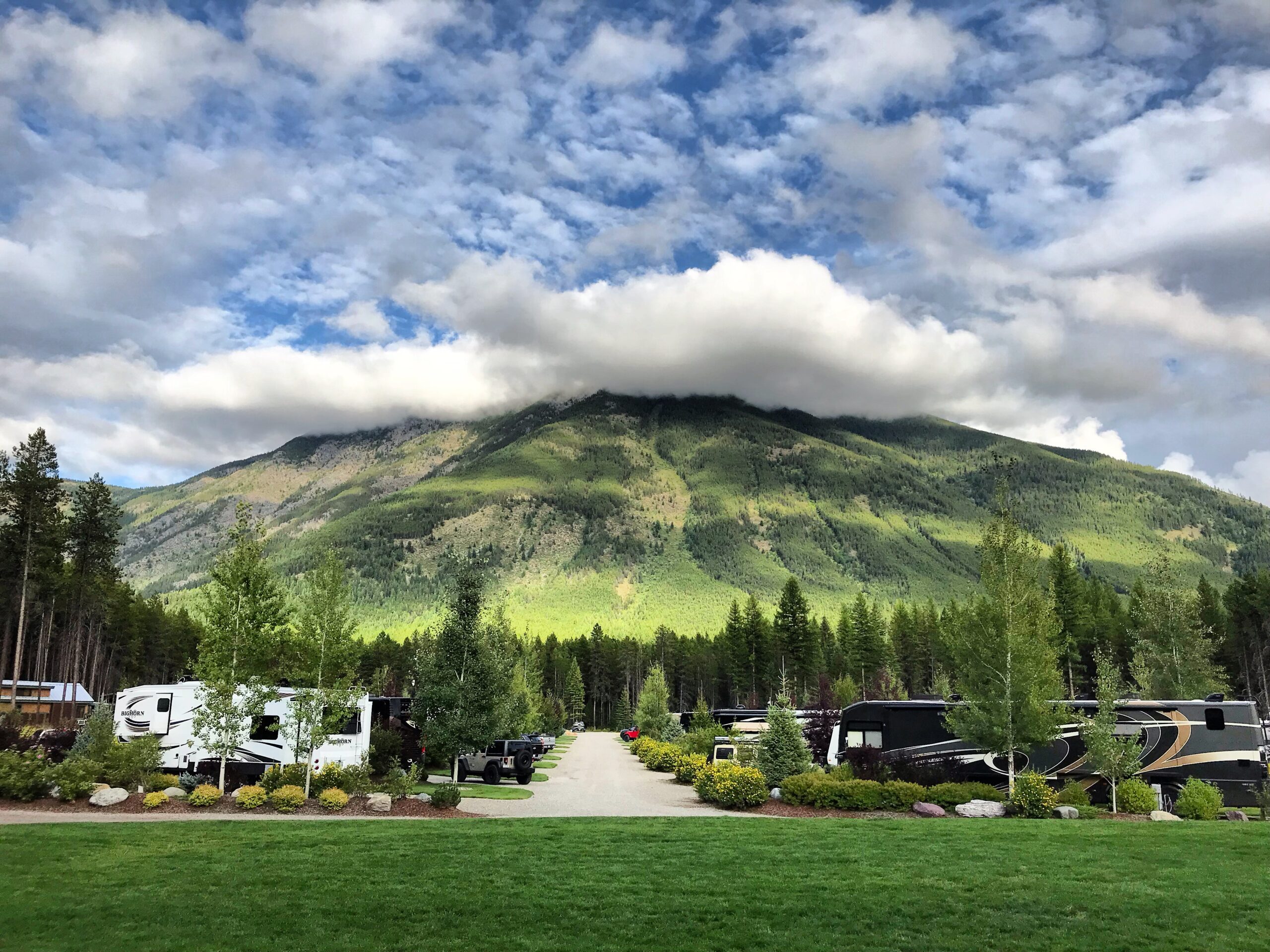 Here are the 13 epic RV Vacations that Jeremy and Stephanie feature from the American West.
Rocky Mountain National Park
Arches National Park
Zion and Bryce Canyon National Parks
Las Vegas
San Diego
Napa Valley and San Francisco
California Gold Rush Tour
Yosemite National Park
Portland, Oregon
Coastal Washington Lighthouse Tour
Olympic National Park
Glacier National Park
Yellowstone and Grand Teton National Parks
When it comes to RV Vacations is the West better than the rest? Yes–Jeremy and Stephanie think it is. That's why they packed this chapter with so many great options. Jeremy's all-time favorite National Park is Olympic–Stephanie would go with either Acadia or Glacier. Their three sons, Max, Theo, and Wes would probably all pick Yellowstone.
What epic RV Vacations do you want to go on next? Drop us a note in the comments below and let us know. And don't forget to pick up a copy of RV Vacations. It's a terrific trip planning tool for experts and beginners alike!
Podcast: Play in new window | Download