The Kentucky Bourbon Trail is an iconic American travel destination. It is also a fantastic pick for a family-friendly RV trip. Kate Dunbar, author of The Campground Gourmet, shares her six day Kentucky Bourbon Trail itinerary with us on the RVFTA podcast. It features great food, historical attractions, national park sites, and of course…plenty of good intel on distilleries.
Read on to see all of the places Kate visited on her six day RV trip. You can also listen to the RV Family Travel Atlas podcast episode to hear Kate's detailed descriptions of all the stops on the adventure. And make sure you check out the Campground of the Week podcast to hear campground reviews of the Louisville South KOA and Elk Horn Campground.
Six Day Kentucky Bourbon Trail Itinerary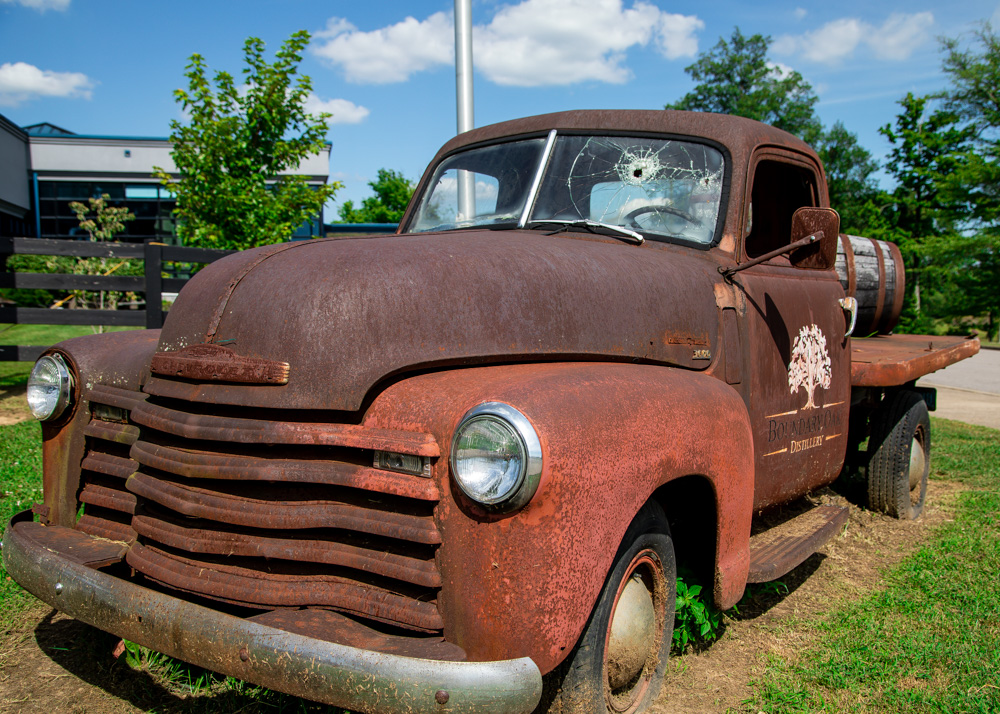 Basecamp #1: Louisville South KOA
For the first three days of this trip, Kate parked her Airstream at the Louisville South KOA in Shepherdsville, Kentucky. Located near Highway 44, it's just minutes from downtown Louisville and near plenty of other regional attractions. Finding campgrounds with kid-friendly amenities was a big part of having a successful family adventure on the Kentucky Bourbon Trail.
Day One on the Kentucky Bourbon Trail
Louisville Slugger Museum: This is an iconic landmark and museum. Make time for the factory tour and budget for a personalized wooden bat!
Blue Dog Bakery & Cafe: It sounds crazy, but Kate says this was one of the best Pastrami Reubens she has ever tasted. Other family favorites included the chicken salad, Cobb salad, and pepperoni & red hog fennel sausage pizza with tomato jam, black olives, and arugula.
Day Two on the Kentucky Bourbon Trail
Boundary Oak Distillery: This distillery is about 25 minutes south of Louisville and just minutes from Abraham Lincoln's birthplace. Boundary Oak is family friendly with outdoor music and food trucks in the summer season. The tasting bar allows visitors to sample bourbon in all the stages of production. This distillery stands out for small batch commemorative collections paying tribute to famous military figures and regiments. Try the Patton Armored Diesel, the Blackhorse 1901, or the Lincoln Straight Bourbon.
Abraham Lincoln Birthplace National Historical Park: President Theodore Roosevelt laid the cornerstone for the Memorial Building here in 1909 and two years later William Howard Taft dedicated the symbolic 'birth cabin' of our nation's 16th president. Even though this is one of the less visited national park sites, there is a full roster of activities including a junior ranger program, movies, trails, and classes.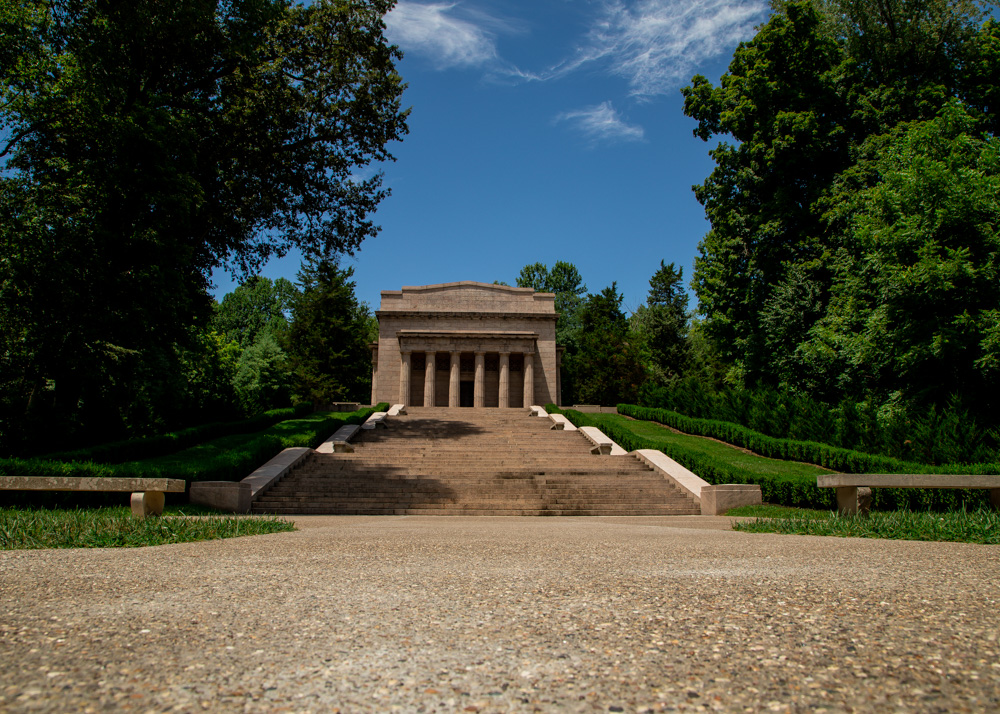 Day Three on the Kentucky Bourbon Trail
Louisville Zoo: This zoo recently celebrated its 50th anniversary. In addition to all the amazing animals, it also has a splash zone to cool down during the hot Kentucky summer. Buy your tickets online in advance to avoid long lines at the entrance.
Evan Williams Bourbon Experience: Evan Williams was one of Kentucky's first commercial distillers. They are known for straight and single barrel bourbon whiskeys. Be sure to make reservations in advance for tours. The Traditional Tour & Tasting is one hour and includes three bourbon tastings. The Sweet & Neat Tour will teach you why chocolate and bourbon are a match made in heaven. And the Speakeasy Tasting Experience will transport you back to the days of Prohibition in Louisville.
Basecamp #2 Elk Horn Campground in Frankfort, Kentucky
For the next three days of her tour, Kate parked her Airstream at the Elk Horn Campground, a family-owned treasure where her kids enjoyed the large playground, pool, mini golf course, and more.
Day Four on the Kentucky Bourbon Trail
Rebecca Ruth Candy: Ruth Hanly Booe was the creator of the famous (and delicious) Bourbon Ball. This company survived the Great Depression, a factory fire, and WWII sugar rationing so make sure you put it on your Bourbon Trail itinerary. Don't fret…there's also non-alcoholic candy options for the kids!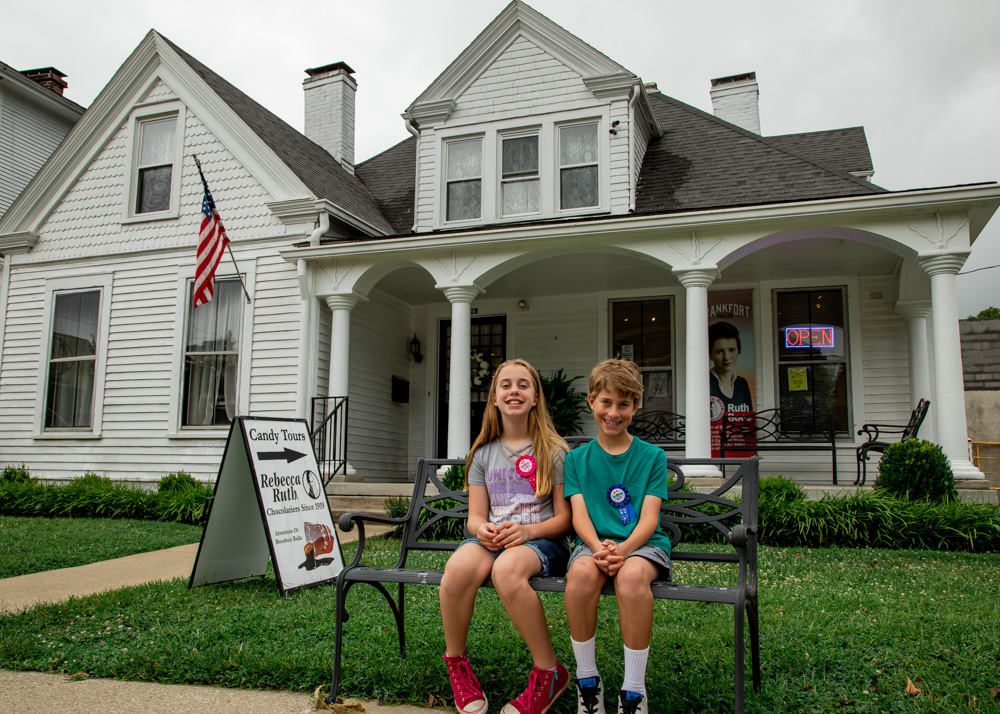 Castle & Key Distillery: In 1887, distiller Colonel Edmund Haynes Taylor, Jr. built what became known as the birthplace of bourbon tourism. The distillery originally included a castle, springhouse, and sunken gardens. It fell into disrepair over the next century, but it's once again open for business. Try the Restoration Release Gin, Restoration Release Vodka, Castle & Key Rye, and Castle & Key Bourbon.
Buddy's Pizza: This is New York style pizza in the heart of Dixie! The menu features calzones, strombolis, classic cheese pizza, and speciality pizzas like Kate's Blanca with roasted garlic, olive oil, tomatoes, feta cheese, and basil.
Capital Cellars: It's virtually impossible to get to every distillery on the Kentucky Bourbon Trail. So make sure you find an amazing tasting room like Capital Cellars. Kate found treasures like Pappy Van Winkle, Japanese whiskey, and Blanton's.
Buffalo Trace Distillery: Started in 1775, Buffalo Trace is the oldest, continuously operating distillery in the United States. It was even allowed to operate during prohibition in order to make whiskey for 'medicinal purposes.' Bring the whole family to this place. The videos and exhibits get kids excited about the science behind the official spirit of America. They can even sip limestone water and come up with a personalized flavor profile for a mash! Check out all the tours before you visit to decide what would suit your crew the best. Some of the most popular include the Trace Tour, the Hard Hat Tour, and the Ghost Tour.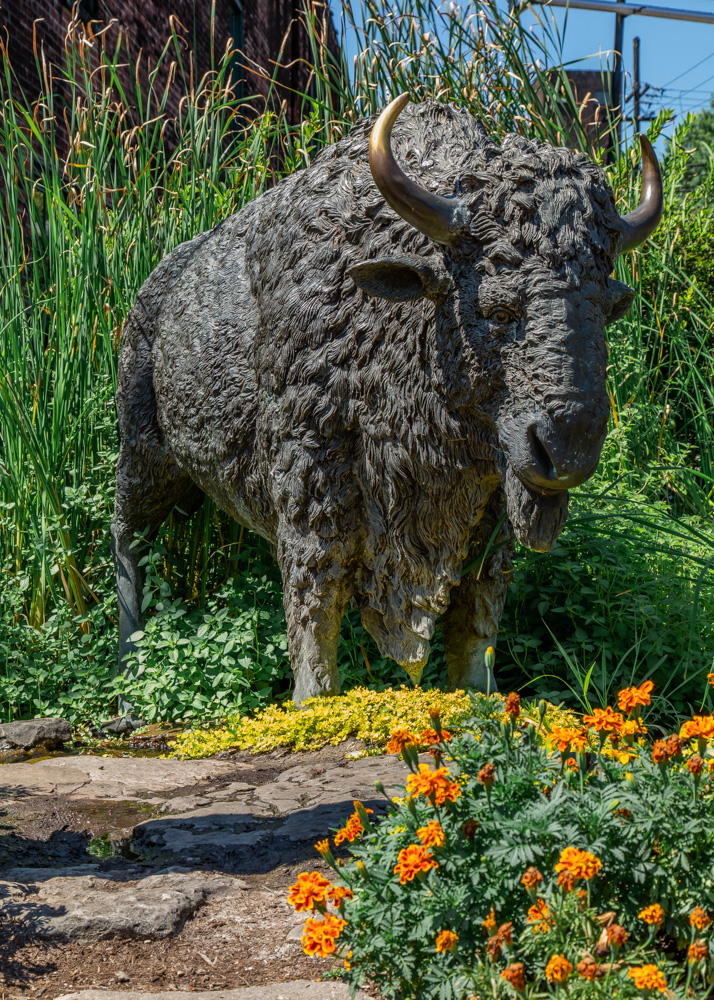 Day Five on the Kentucky Bourbon Trail
Maker's Mark: You won't want to miss touring what is probably the most recognizable bourbon brand on the market. Technology hasn't made its way to this distillery: the bottles are still hand dipped in that iconic red wax and bottle labels are cut on a hand-operated printing press. Popular tours include the General Distillery Tour, Maker's Immersion, Behind the Bar, and the Heritage Tour.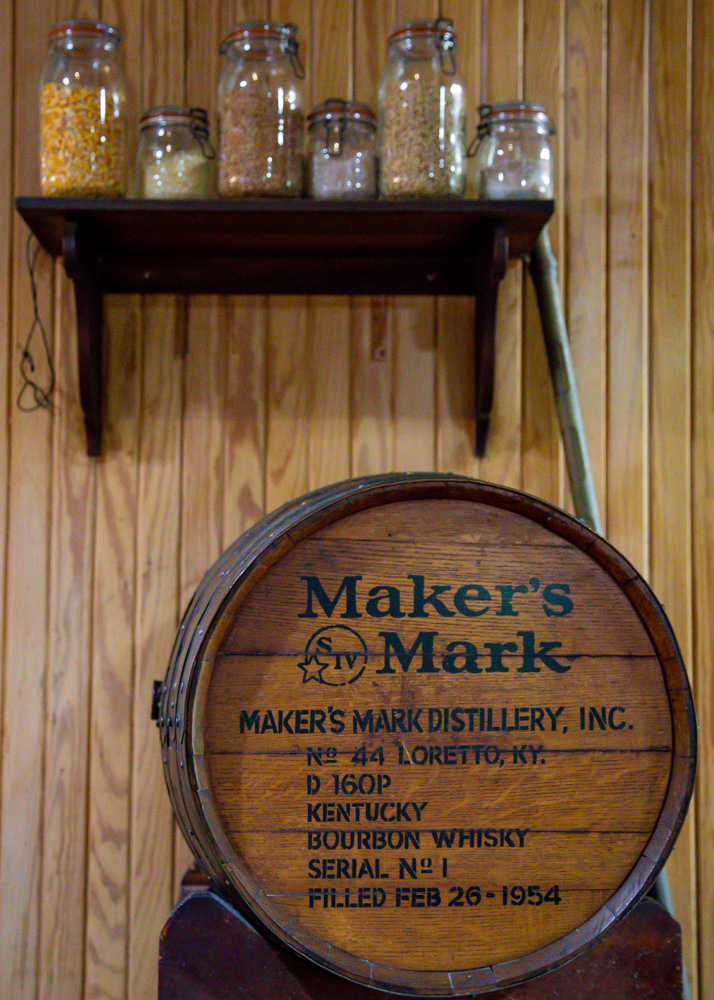 Day Six on the Kentucky Bourbon Trail
Mint Julep Tours: Bourbon tours are a fantastic way to experience a few distilleries in a short amount of time. It's also a bonus to have a designated driver! Kate loved the Mint Julep Tours and visited Four Roses, Woodford Reserve, and Jim Beam.
For more help planning your Kentucky Bourbon Trail adventure, make sure you check out the official Bourbon Trail Website. You'll also want to snag your own souvenir Bourbon Trail Passport to get stamped at the various distilleries.
A big thanks to Kate Dunbar for sharing her RV itinerary with us. To check out other RV travel articles and podcast episodes, click on this link. And make sure to share your favorite Kentucky Bourbon Trail experience in the comments below!!!
See you at the campground (and the distillery!)
Stephanie + Jeremy
Podcast: Play in new window | Download