It's Jayco's 50th anniversary this year, so we invited a very special guest, Bertha Bontrager Rhodes onto The RV Atlas podcast. Bertha cofounded the company with her husband Lloyd Bontrager back in 1968, and has a remarkable story to tell.
Bertha Bontrager Rhodes recently wrote the memoir "Grace for the Journey: My story of Family, Faith, and RVs." We were excited to have her on the show to talk about her incredible and inspiring life story. You can purchase your own copy of this book right here.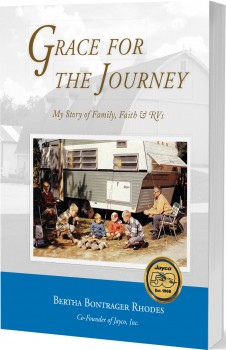 Jayco's 50th Anniversary Celebration: The Early Years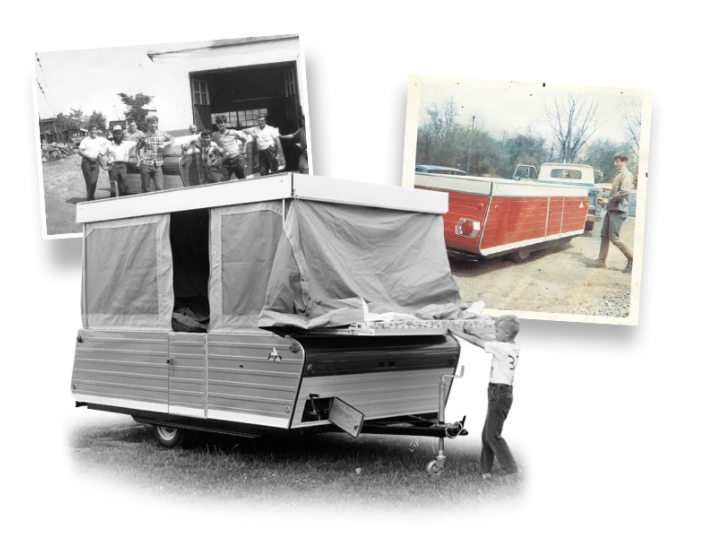 Bertha Bontrager Rhodes cofounded Jayco in a barn on the family farm in 1968. But their story began many years earlier when Bertha met Lloyd in sixth grade. Bertha talked about why she fell in love with Lloyd and we learned more about their early family life. One of the most interesting parts of this story is that Lloyd worked for Starcraft before starting his own RV company. Many years later, Jayco would buy out the very company where he began this journey.
In our conversation with Bertha, it is so evident that she and Lloyd were partners in this endeavor from the very beginning. We loved hearing her tell the stories from the early years, when dealers came to the family farm to purchase tent trailers, and stayed to eat supper with the family. This established a business culture at Jayco that has remained in place for the last 50 years. We personally witnessed this when attending the Jayco Homecoming last year in Nashville. To this day the company clearly views its dealer network as extended family.
Overwhelming Tragedy: A Time of Loss, Grief, and Faith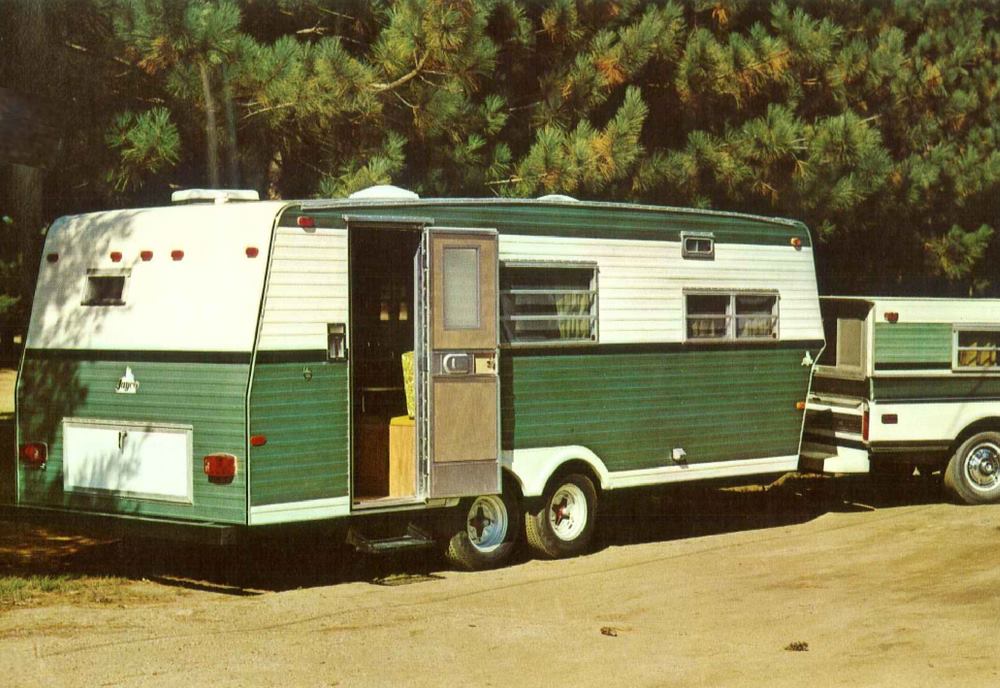 In 1985, an overwhelming tragedy struck the Bontrager family when Lloyd, his son Wendall, and two others, died in a plane crash. Bertha shares that she never questioned whether the family would continue to move forward and grow the Jayco brand. She felt a personal responsibility to the employees and extensive dealer network that the family had grown over the past two decades. Bertha became Chairman of the Board at Jayco, and later her sons Wilbur and Derald assumed leadership roles within the company.
The Next Chapter: Selling a Family Company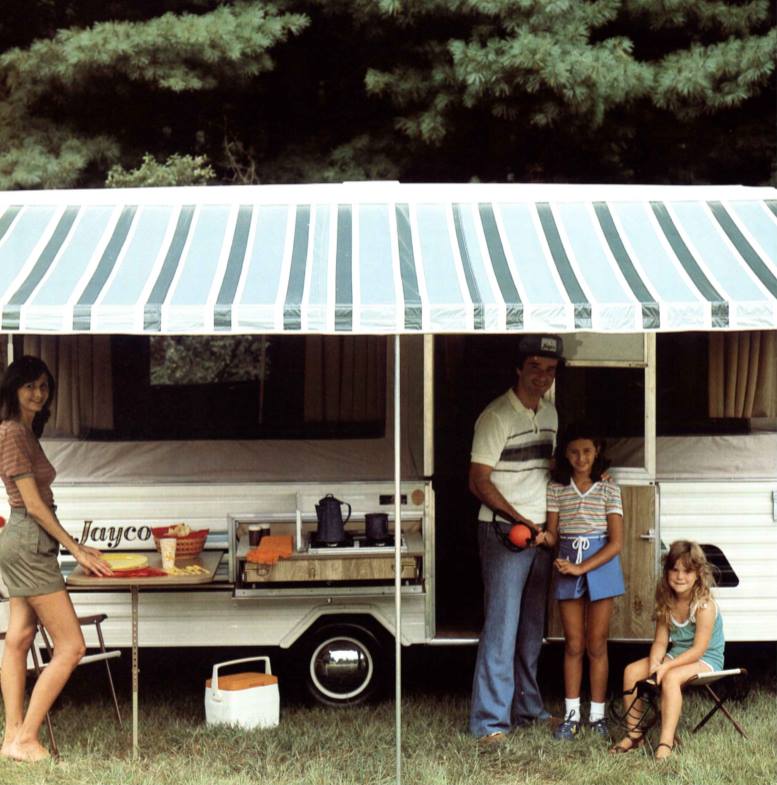 By 2016, Jayco was the largest family-owned and operated RV manufacturer in the world. They had grown from 15 employees making a little over 100 camping trailers in 1968 to over 2,000 employees producing over 40,000 units per year. That same year, the Bontrager family decided to sell Jayco to Thor Industries for 576 million dollars. Many customers and people in the industry wondered how this would affect the legacy of an iconic RV brand.
Talking to Bertha, we hear that her commitment to the Jayco family culture is as strong as ever. She still has an office on the Jayco campus, and her sons are both still involved in running the company. We first met Bertha at a Jayco event last year where she shared with us her plans for a future RV trip she was bent on taking. After a friendly chat with Wilbur, where we mentioned that we loved the Jayco logo bottle openers, a package arrived in the mail with a set of openers and branded spatulas. There was also a hand-written note about how he had enjoyed meeting us.
The Future of Jayco
Jayco has certainly grown far beyond that company that started in a family barn in 1968 in Middlebury, Indiana. However, the Bontrager family is still committed to the legacy of a company that treats everyone as if they are part of the family. Right before he passed away, Lloyd Bontrager wrote the following words to his employees:
"Here at Jayco we try to provide a pleasant Christian atmosphere where we can all work together in harmony. We believe we are all God's children, and as such we deserve mutual respect, honor, and fair treatment. This is as true for our dealers and customers as it is for those of us who work in the offices or the manufacturing plants." 
We hope you listen to our interview with Bertha Bontrager Rhodes to hear her speak of this journey in her own words. And you can also read more about this inspiring story in her book, Grace for the Journey: My Story of Family, Faith, and RVs.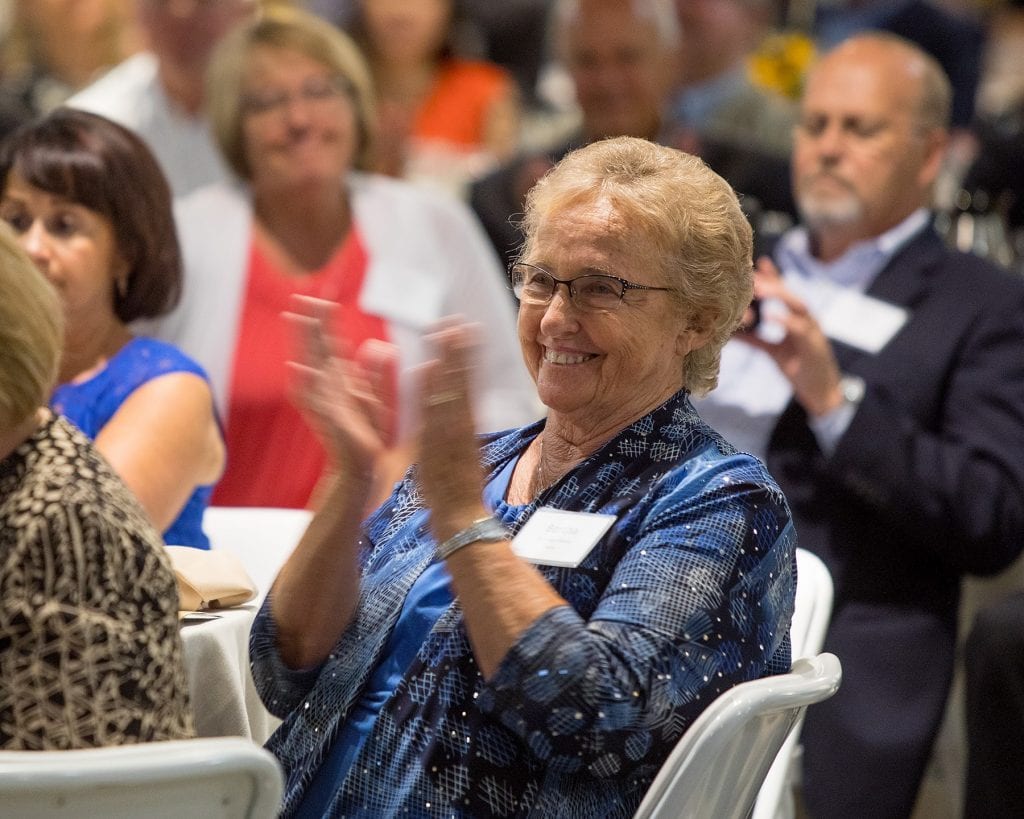 A big thank you to Bertha Bontrager Rhodes for taking the time to come on the podcast. We loved hearing more of the personal stories behind one of America's most iconic family brands.
See you at the Campground,
Stephanie + Jeremy
Podcast: Play in new window | Download