Over the years, we've heard one family after another talk about a magical little campground in De Smet, South Dakota: The Ingalls Homestead. Realizing that this location is such a road trip highlight for so many visitors, we wanted to share a review on the Campground of the Week podcast.
Gretchen Holcombe from BoxyColonialontheRoad.com wrote about her family's visit to the Ingalls Homestead on her blog last summer, so we asked her to come on the show and review the unique campground for our listeners.
So where is De Smet, South Dakota, anyway?
Well, here's the thing about this location. It's kind of on the way from Souix Falls to the Badlands. But it's just far enough out of the way that a lot of folks might not to make it a part of their itinerary.
Gretchen might convince you otherwise.
Campground Details: Ingalls Homestead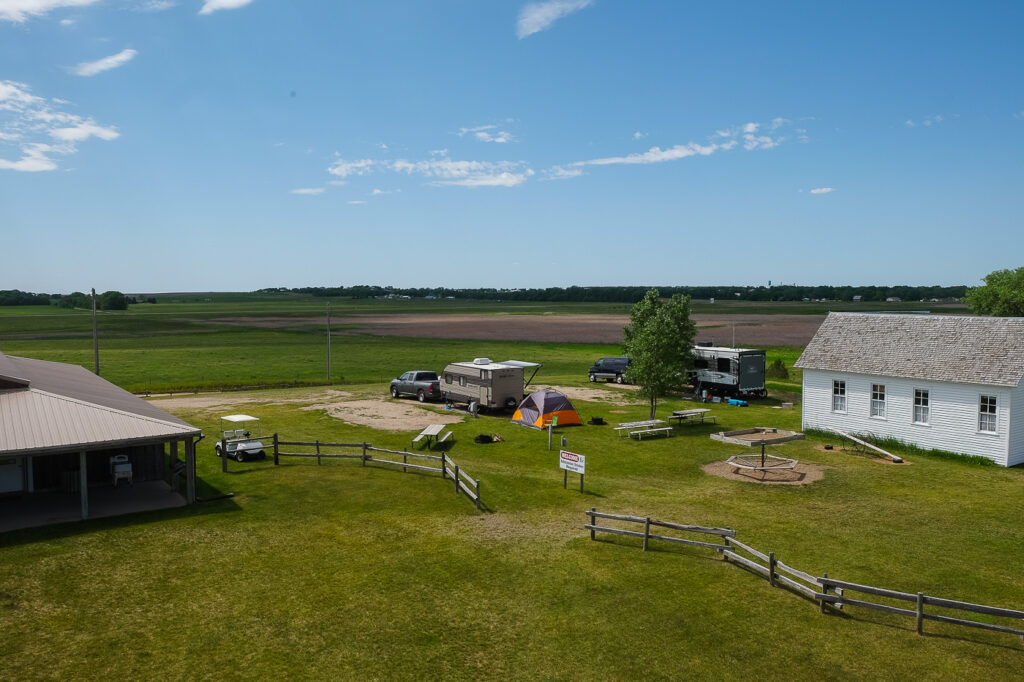 This is officially the smallest campground we have reviewed on Campground of the Week to date, with a grand total of four RV sites. These sites have water and electric hookups, plus there is a dump station available in the parking lot. A campsite here will run you $30 a night. There are also a few other accommodations on site including covered wagons, a bunkhouse, and primitive tent sites. So even if you aren't traveling with the RV, this may be a stop to consider on your way out West.
Even though there are only four sites, Gretchen still has some helpful recommendations about choosing a good one for your rig. They have a toy hauler (like us) and it was tricky getting into their assigned site. Take a listen to hear her tips for bigger RVs.
Activities and Amenities: Ingalls Homestead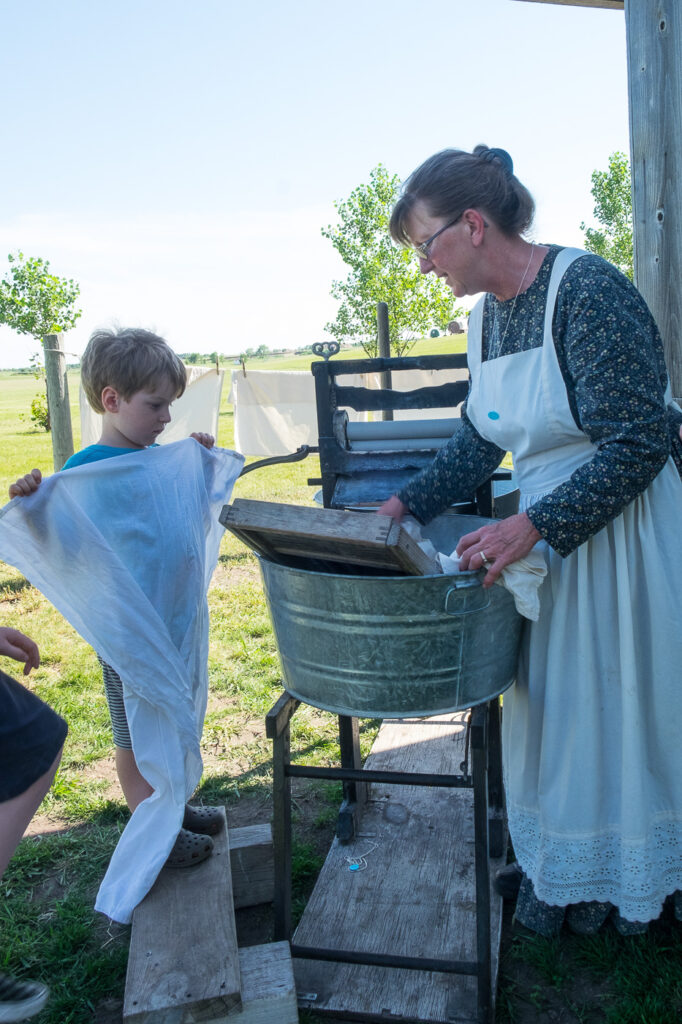 Of course, the main attraction here is that you are staying right in the middle of a living history exhibit. The farm is where the Ingalls family homesteaded back in the 1800s. So if you are a Little House on the Prairie fan, that whole world comes to life here. However, after hearing Gretchen's review, we think just about anyone would enjoy a stay here.
It's important to note that admission to the exhibits is not included in your camping fees. However, the $12/person ticket price is good for the entire length of your stay.
You'll definitely want to check out Gretchen's blog post to see her beautiful pictures of all the onsite exhibits. But here's a quick run down of some of the highlights:
Covered wagon ride
One-room school house with demonstration lessons
Clothes washing
Tour of the Ingalls' homestead house
Pony rides
And the animals. At the time of their visit, baby animals were everywhere and that ended up being the highlight for Gretchen's kids. There were chicks, a calf, a foal, and litter upon litter of kittens. If you need a farm fix, this might be a good stop to pencil in.
Regional Attractions near the Ingalls Homestead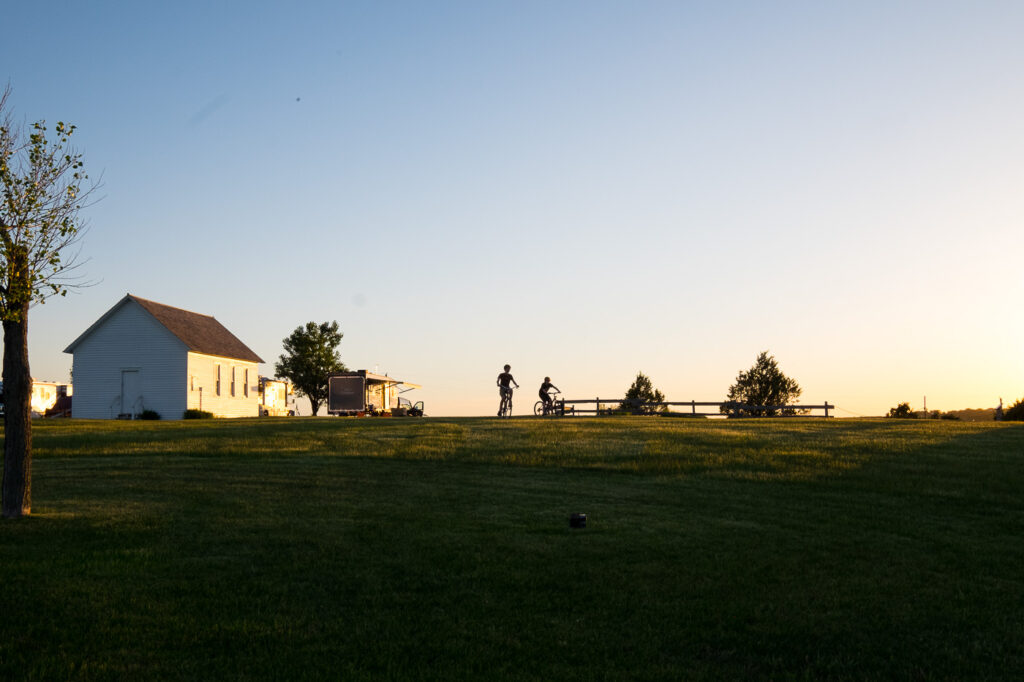 The homestead is the main attraction here, and there's not a ton of other things to do in the De Smet area. The downtown does have some additional Little House on the Prairie themed attractions, including the Laura Ingalls Wilder Memorial Society. They give tours of the Surveyor's House, a one-room school house, and the house is town that Pa built. There's also a museum included in the price of admission.
Gretchen wraps up with a great ice cream recommendation also. Because we all know that family travel is held together by ice cream stops.
A huge thanks to Gretchen Holcombe from BoxyColonialontheRoad.com for coming on the show and reviewing this unique gem of a campground. We hope some of you find your way to the Ingalls Homestead…
And if you need some other great campground recommendations in South Dakota, we've got a bunch here!
See you at the Campground!
Stephanie + Jeremy
Podcast: Play in new window | Download