Are you are camper or a glamper? For us, it depends on the trip. We have a ton of great glamping gear to fancy up our campsite, but we certainly don't haul it all around on every single camping trip.
On quick weekend getaways, we keep it as stress free and simple as possible. If we're setting up camp for under 48 hours, we won't set up things like the outdoor kitchen, ice maker, or decorations.
But when we settle in and enjoy a campsite for more than three days, we often pull out all the bells and whistles. Our glamping gear gets put through the paces. Up goes the awning lights and out comes the beverage dispenser with fruit infuser.
If you are looking to do a little less camping and a little more glamping, here are our favorite items to step the luxury up a notch at the campground.
Awning Lights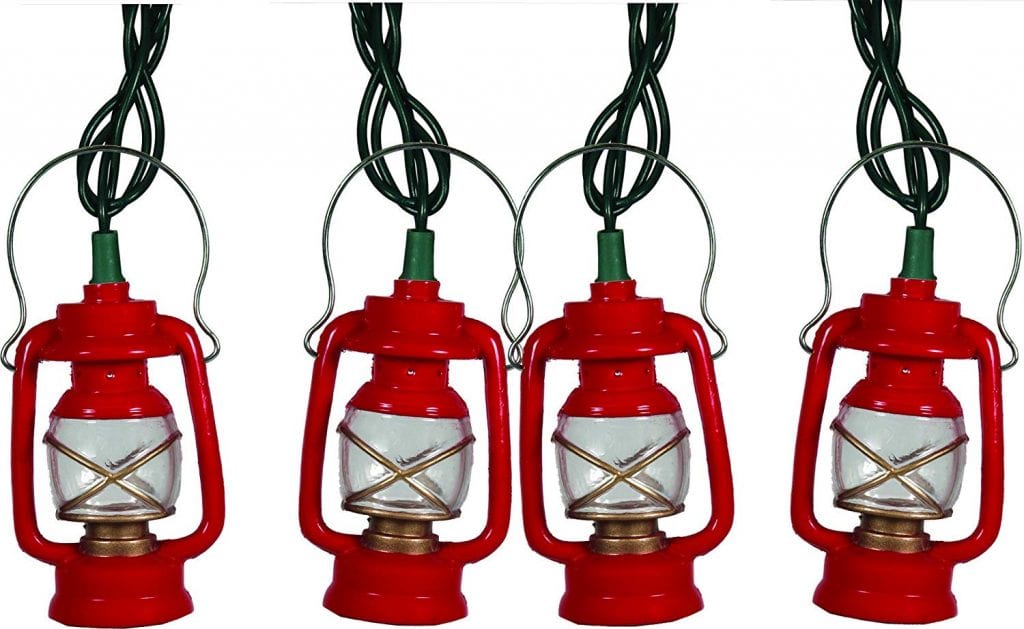 Awning lights are the easiest and most effective way to fancy up your campsite. They really are the foundation for any collection of glamping gear. Every camper's style is different, so take time to shop around and find lights that best suit your RV and personal taste. Amazon (of course) has a bazillion options here. We've also found really cute awning lights at Christmas Tree Shops and Camping World. Some favorites include these miniature campers and red lanterns. Make sure you grab some awning clips to make setting up a breeze.
Angel Tears Solar Twinkle Lights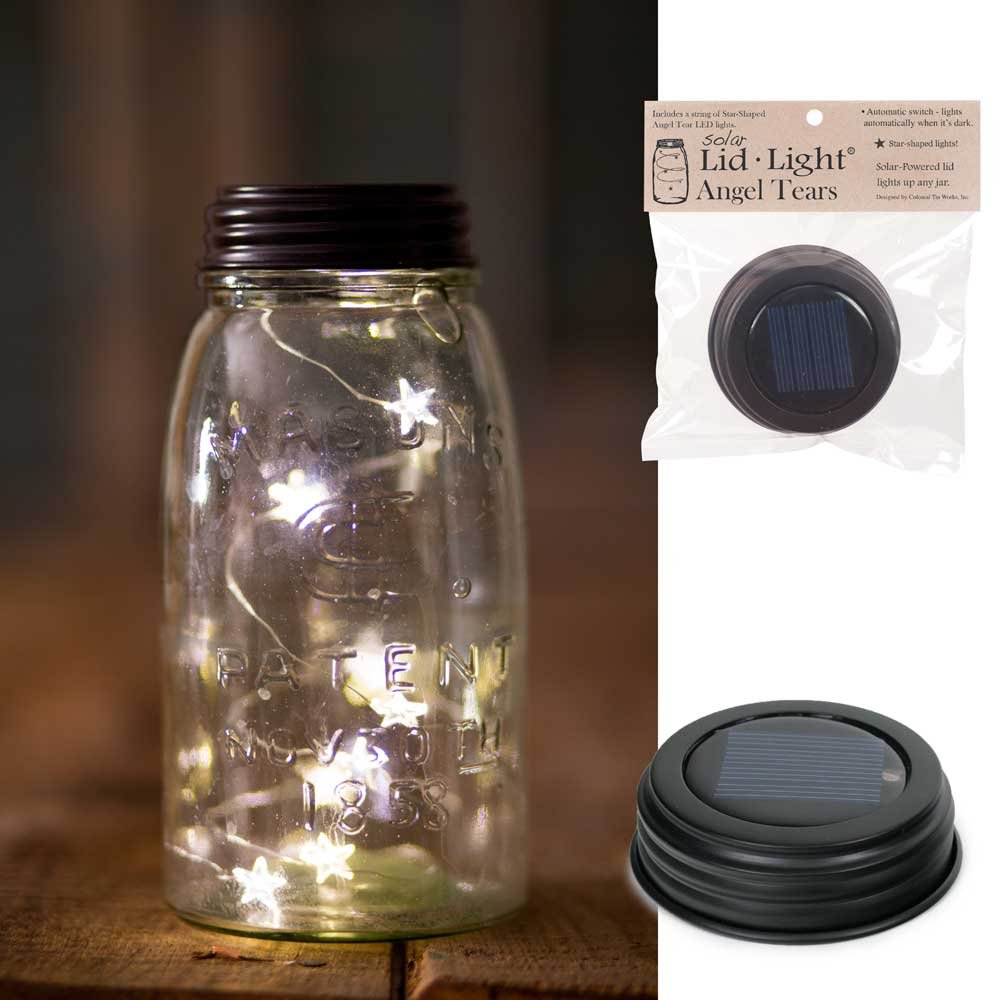 These Angel Tears lids fit onto any standard mason jar, and they are solar powered. We bought them a few years ago and they are still working perfectly. People ask us for the purchase info every single time the mason jars appear in a picture on our social media channels. They definitely make things look more magical at the campsite.
Camp Chef Redwood Fire Pit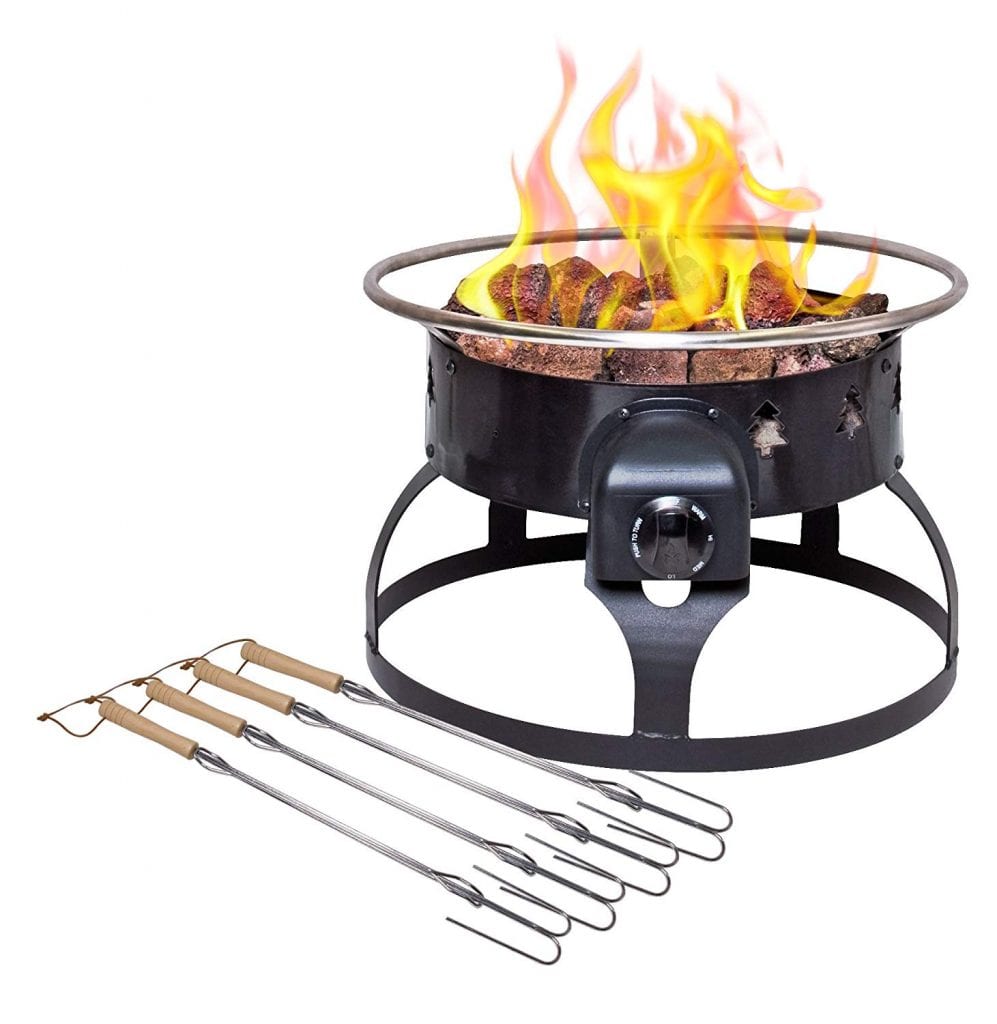 It took us awhile to figure out why people would want to cart around a propane fire pit instead of just using the ring provided at the campground. Then we experienced the magic for ourselves. Propane fire pits can be easily turned on and off, so you don't have to commit to hours of tending the fire. You also avoid breathing in the smoke and carrying around that campfire smell for days. This particular fire ring comes with a carrying case, four roasting sticks, a regulator, and six-foot hose. 55,000 BTUs will keep you plenty warm on chilly nights.
If you want something in a slightly smaller package, try the Camp Chef Compact Fire Ring. We bought ours at Cabela's for under $100. It has the same 55,000 BTUs in a more compact size.
Smithy Ironware Skillet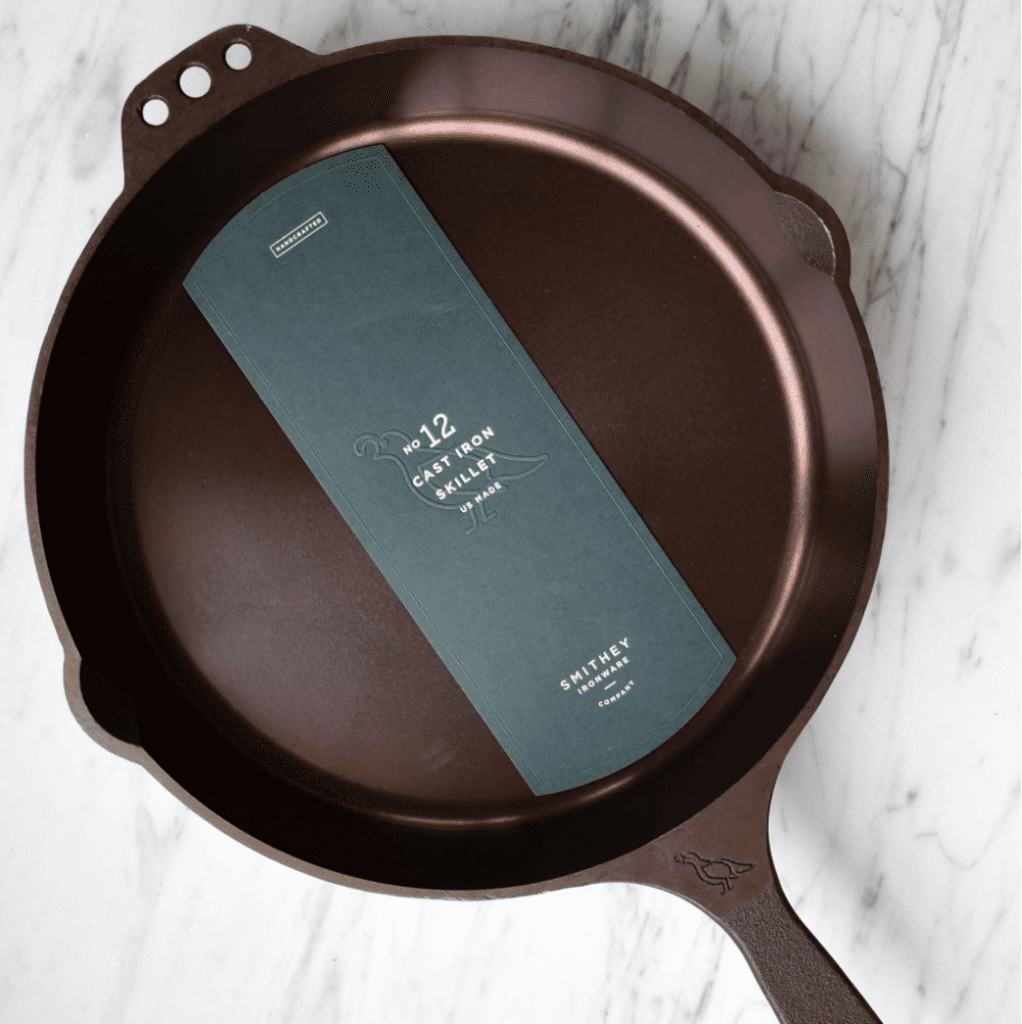 Smithey Ironware Skillets are not your average piece of cast iron. They might just be the ultimate glamping gear for the outdoor chef. The skillets are manufactured to perform like vintage cast iron cookware from over 100 years ago. They are polished to a satin-smooth finish by hand and machine. This has become a favorite for us, since the smooth surface makes for an amazing cooking experience. There's no rough, bumpy surfaces that make for difficult clean up. Plus, these skillets look beautiful sitting over a camp fire or camp stove.
Waxed Canvas Log Carrier Tote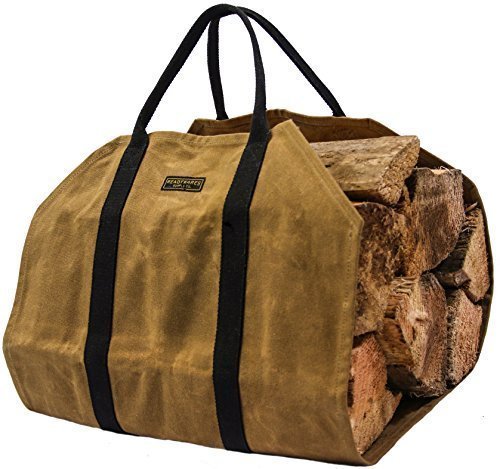 If you really want to call yourself a glamper, then you can't have your wood just laying in heaps around the campfire. Up your Instagram street cred with a firewood carrier. This waxed canvas one will hold its own out in the elements, and we love the affordable price tag.
Cabelas Countertop Ice Maker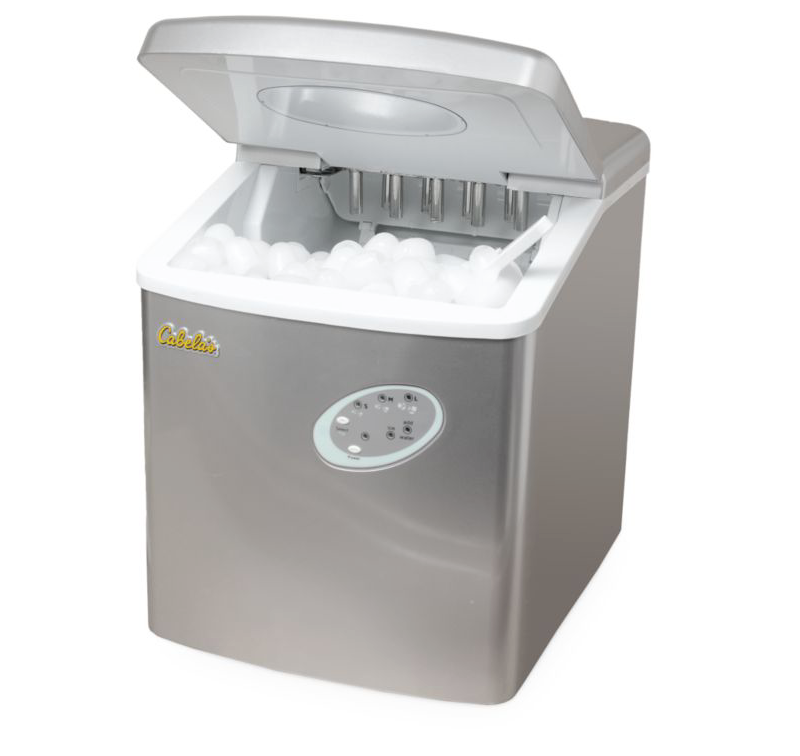 For the last three years the Cabela's Ice Maker has been a symbol of living large at the campground for our family. Before we had it, we spent far too much money on bags of freezer-burned ice from convenience and camp stores across the country. Now we enjoy ice-cold drinks within minutes of setting up camp. It's one of our very favorite pieces of glamping gear. Period.
Beverage Infuser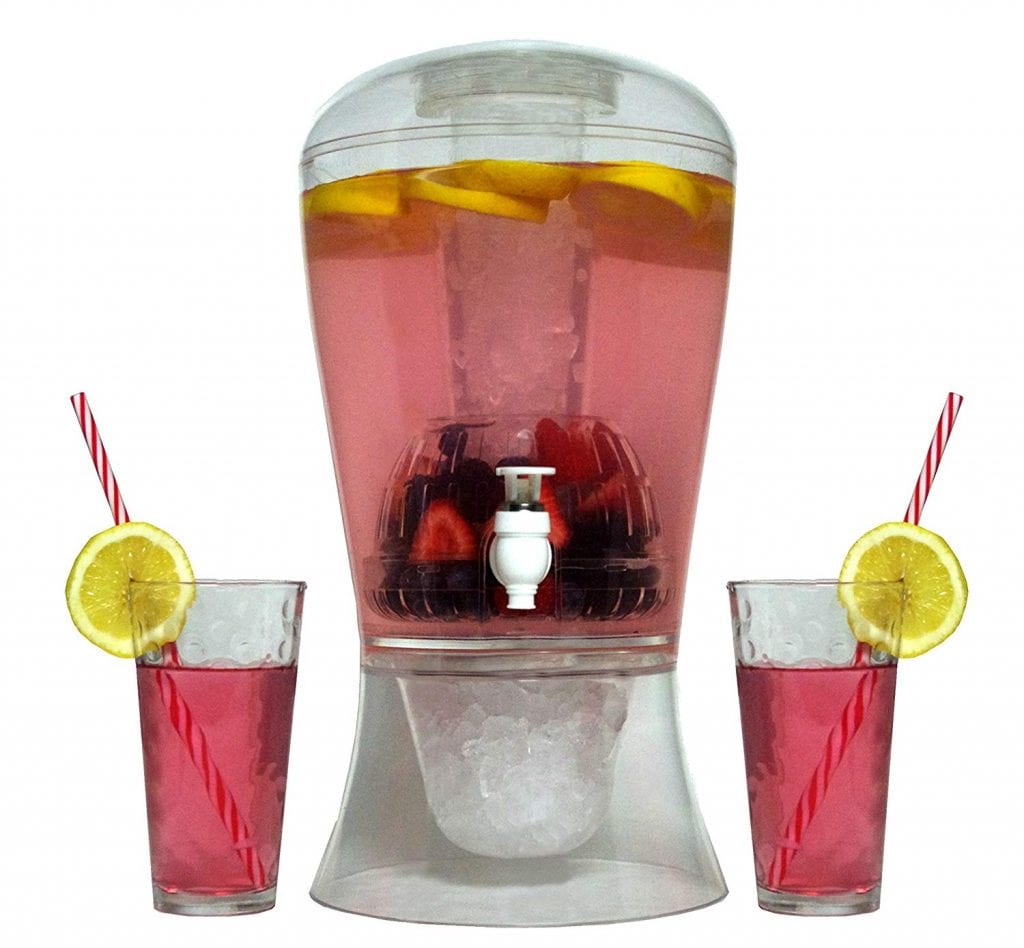 No one wants to drink plain ole water, even if it has awesome Cabela's ice cubes in it. But we also don't want to consume endless sugary drinks the entire time we are camping. Enter this beverage infuser. We have a glass one in our sticks-and-bricks home that sits on the counter filled with lemons, apples, cucumbers, or berries depending on our mood. This one is plastic, so it's perfect for bringing the luxury of infused water to the campground. It looks pretty and you'll drink more water. That's a glamping gear win/win.
Bottle Cap Map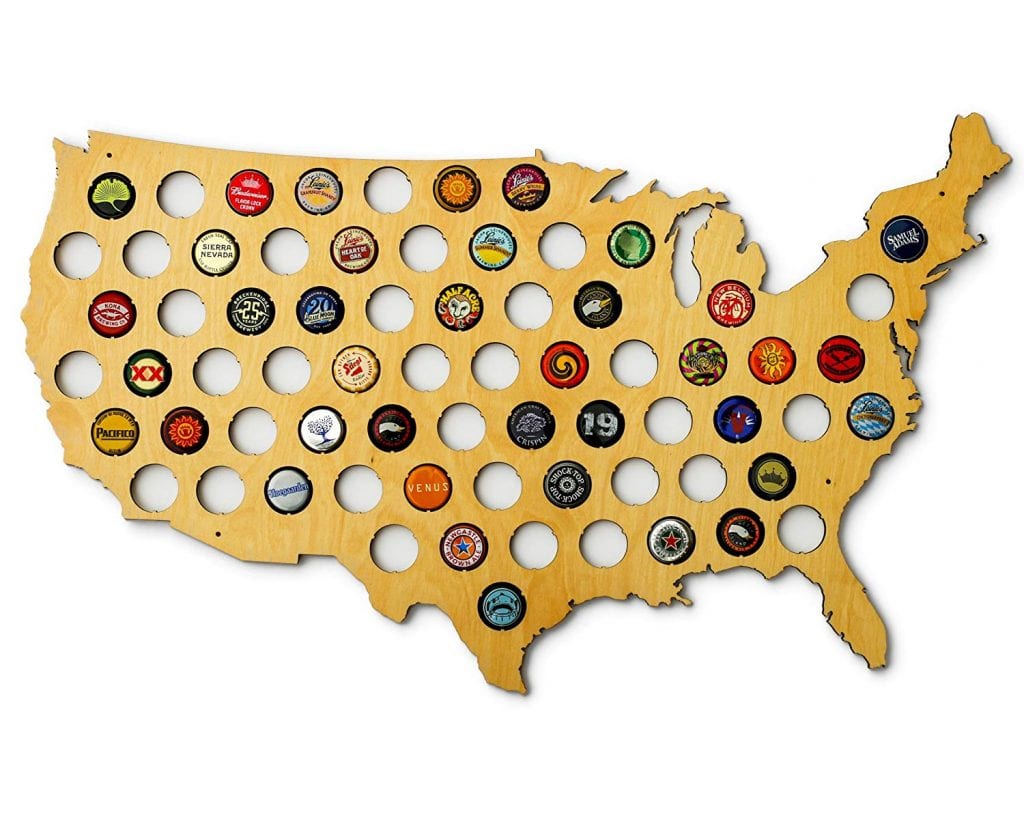 Glampers don't just fancy up the campsite. We like to decorate inside the RV as well. I bought this bottle cap map years ago and it receives more comments on social media than any other piece of gear we own. Everyone loves the bottle cap map and wants to know where to get one. We use adhesive velcro to attach it to the wall. That way we can remove it to add new bottle caps when we collect them on our travels.
Quick Dry Towels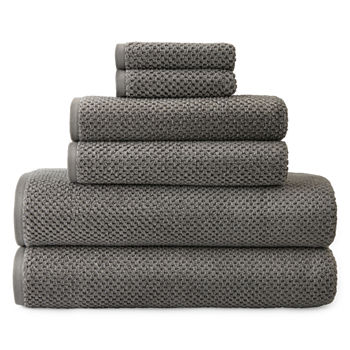 We bought these towels on sale a couple of years ago from JC Penney and then bought an entire additional set for our home. We love them so much. They are the perfect combination between soft and absorbent. Plus, they hold up to getting washed over and over and over again. RVs tend to be more humid environments, but we hate the traditional 'quick-dry' towel feel. These are the perfect compromise.
Upgraded Mattress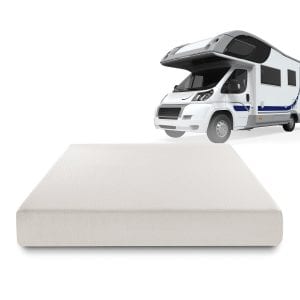 If you are sleeping on the manufacturer supplied RV mattress, then you are definitely not glamping. If you want to bring luxury to the campground, then ditch that mattress and invest in an upgrade. Our favorite budget option is the Zinus Memory Foam mattress. We spent years sleeping as soundly as the parents of three kids possibly can. Then for the last two years, we've enjoyed an upgraded mattress from Trochta. They make custom mattresses specifically for RVs in all shapes and sizes. Worth every penny and more.
Want to check out more RVFTA gear picks? Head on over to our RVFTA Gear Hall of Fame, where we review products that have been used and abused by our family for years.
You can also download our Free Complete RV Stock Up Checklist here…
We'll see you at the glamped up campsite!
Stephanie + Jeremy
Podcast: Play in new window | Download