We have tested a lot of gear of the last few years of podcasting. A lot. Hundreds and hundreds of items have appeared on our gear and gift guides since 2015. So we decided it was time to open up the RVFTA Gear Hall of Fame. Over the course of the last podcast season, we inducted one piece of gear per episode. Now here's the roundup of all 13 items.
What were the qualifications for getting inducted into the RVFTA Gear Hall of Fame?
Well, we set some pretty high standards.
First of all, we had to have used the item on most RV trips for at least two years. We have a rowdy gang of three kids and a dog, so gear gets put through the ringer around here. The gear on this list has held up in spite of our manic product testers.
Plus, we had to feel like the item had given us incredible bang for our buck. In other words, no matter the price tag, we wanted to pick things that had delivered great value.
Soooo…drumroll, please!
Ebags Packing Cubes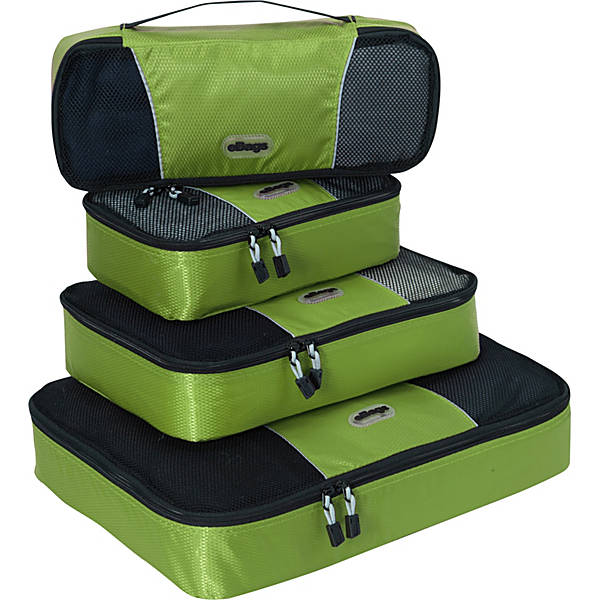 Ebags Packing Cubes were the very first item inducted into the RVFTA Gear Hall of Fame. We have been using them on EVERY RV trip for years, and they completely transformed the organization in our travel trailers. In addition, they don't show any wear or tear. Plus, we've heard from hundreds of RVFTA listeners that they have bought these on our recommendation and are in love.
Make sure to get a three or four-piece, color-coded set for every member of the family. Then say good bye to RV clothing clutter!
Andersen Levelers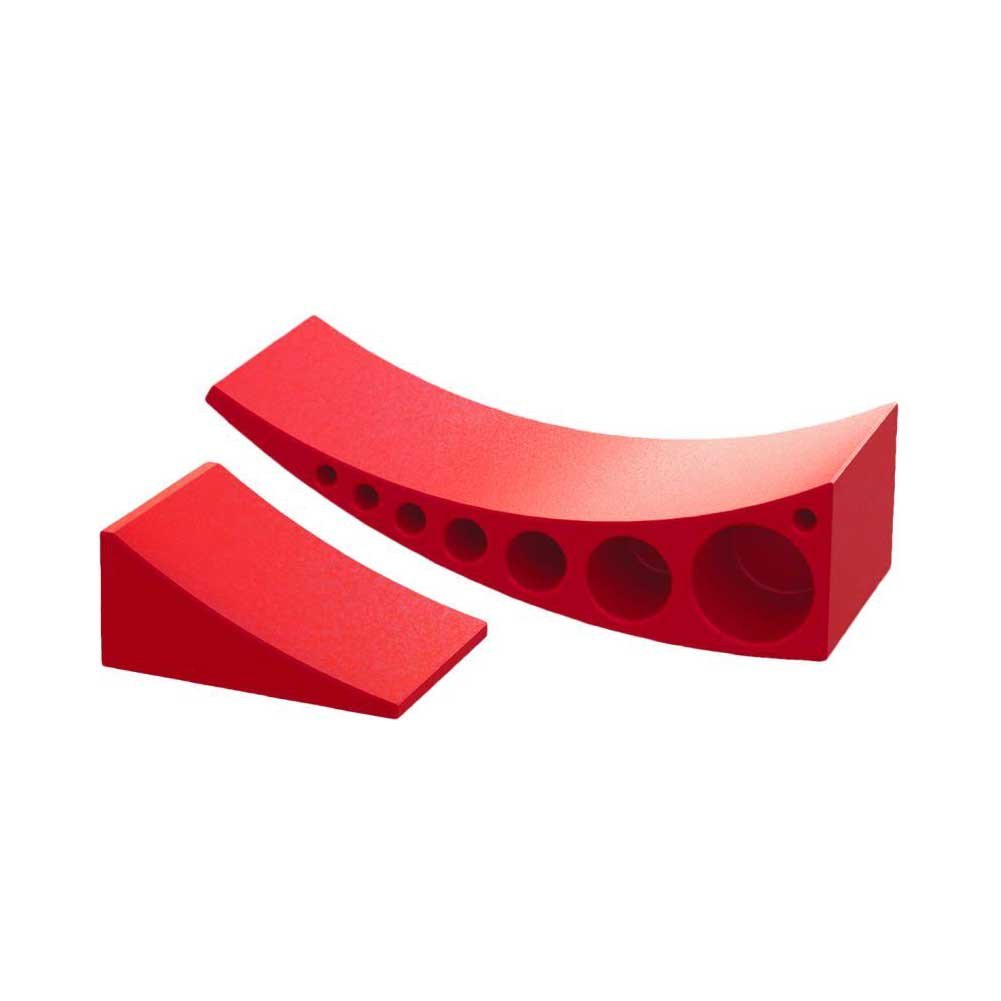 It took us a few years to finally splurge two sets of Andersen Levelers for our two-axel travel trailer. Once we did, we could've kicked ourselves for not getting them sooner. It's almost absurdly easy to level an RV with these. We got an automatic leveling system with our new toy hauler a year ago, and to be frank, we'd rather have the Andersen Levelers back.
Micro Kickboard Scooters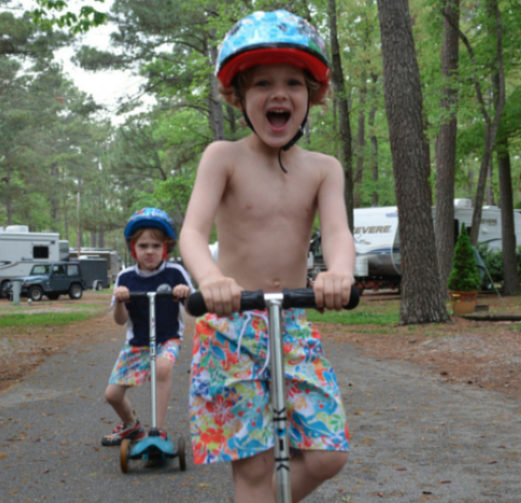 Spending time at the campground means spending time outside with your kids. These scooters are our pick for number one toy for kids ages one through six. They seem pricey at first, but once you watch your kids beat them up for YEARS, the value is crystal clear. They are lightweight and easy to pack. Put this on the littles' birthday list for the grandparents and enjoy.
Estwing Fireside Friend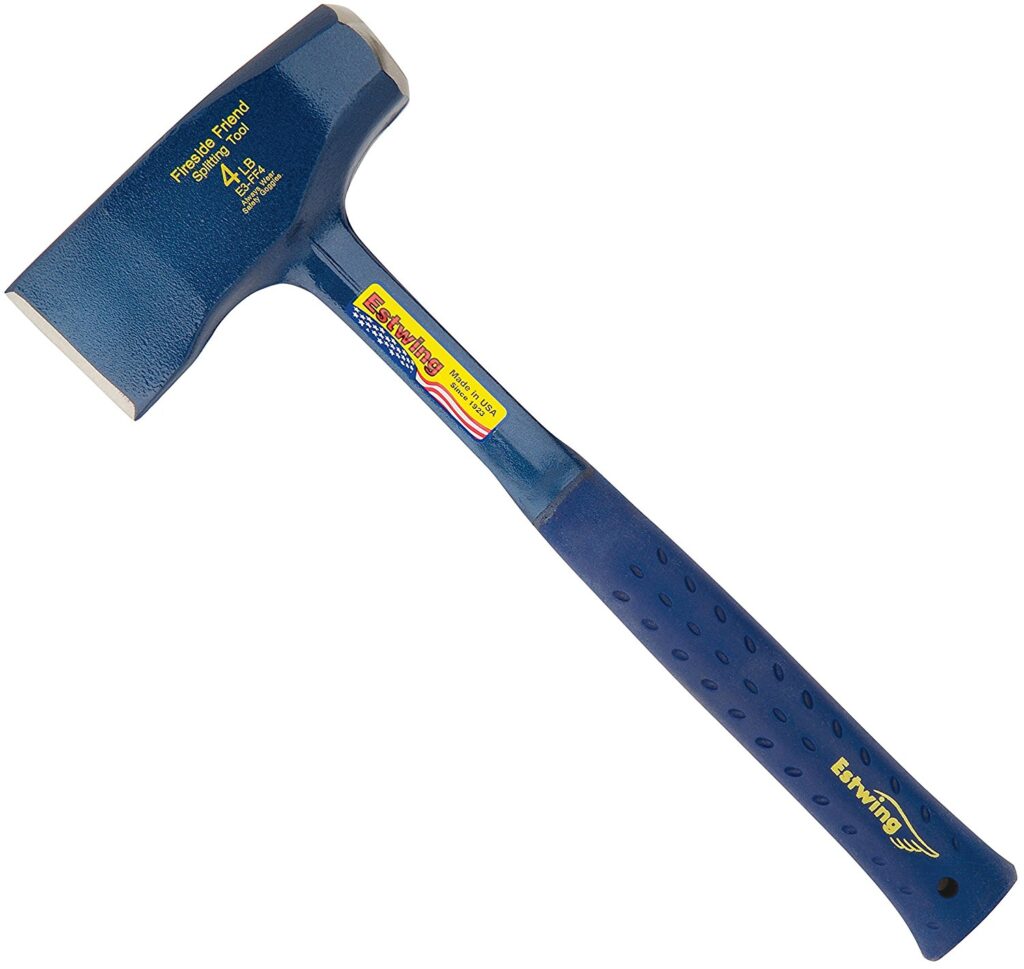 To really get that campfire mojo in full swing, it takes more than a bundle of campground firewood. This camp ax will get help you break up those large, clunky pieces of wood and get the fire roaring. The solid steel tool is forged in one piece, made in America, and will last you for decades of family campfire time.
Access Tonneau Cover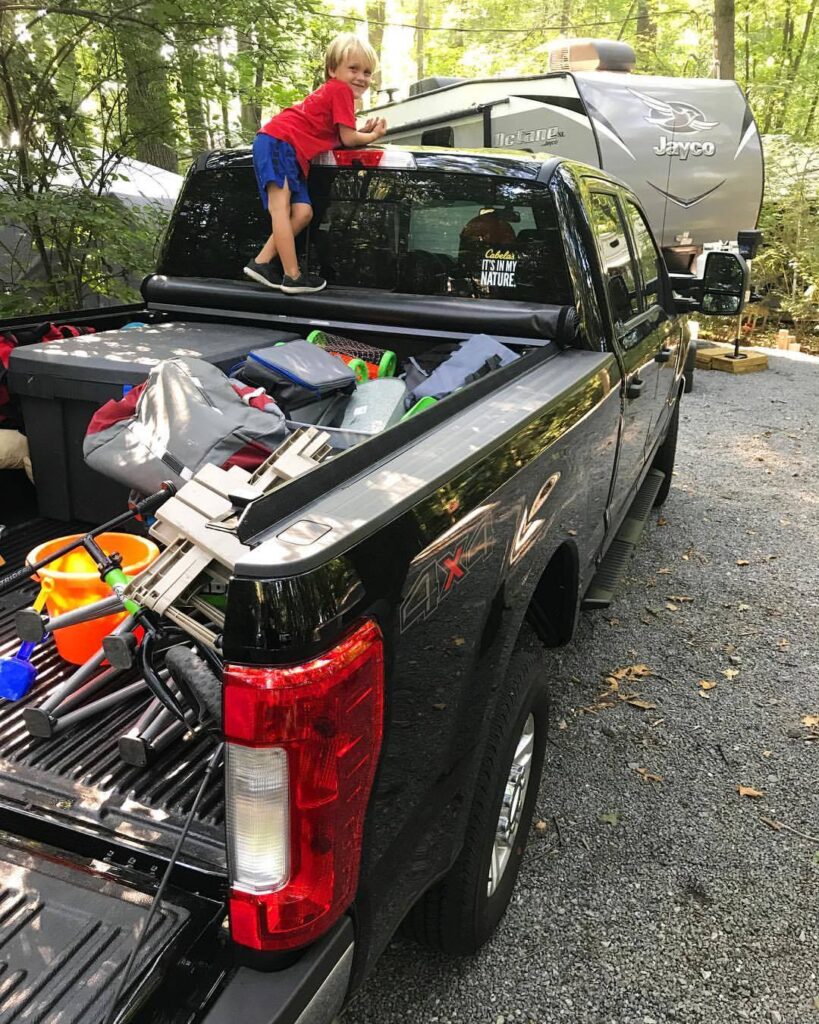 We've tested our fair share of Access Tonneau Covers, and have had nothing but positive experiences every time we've put one on a truck. We had one on our Chevy Silverado for six years and it looked brand new when we finally traded it in for a fancy new F150. That got an Access cover and did the F250 that followed. And as you can see from the picture above, they were all fully tested by our 'team'.
Stemless Stainless Steel Wine Glasses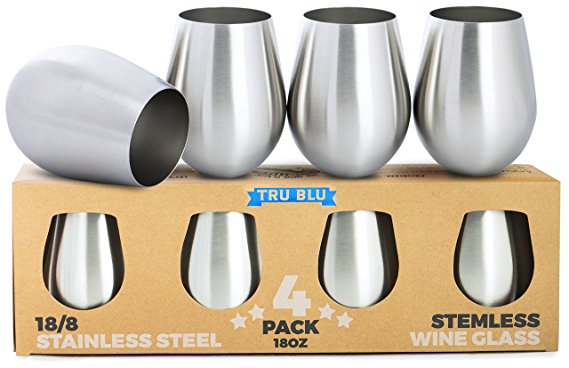 It was a real wakeup call when we discovered that stainless steel was the perfect solution for a big problem we had. We hate drinking out of plastic cups, but we didn't want breakable glass in the camper and on the campsite. Especially with our crew of pirates. After these wine glasses, we followed up with some stainless steel tumblers. Our favorite glass material by far.
WeberQ Grill

Some folks want to create camping masterpieces, and some just want a workhorse grill that will cook up some burgers and dogs at the campground. The WeberQ series is a lot less fancy than the Camp Chef and Blackstone grill options, but it delivers a classic grilling experience in a durable and easy to store package. We think you should get the stand, too.
Zinus Deluxe Memory Foam Mattress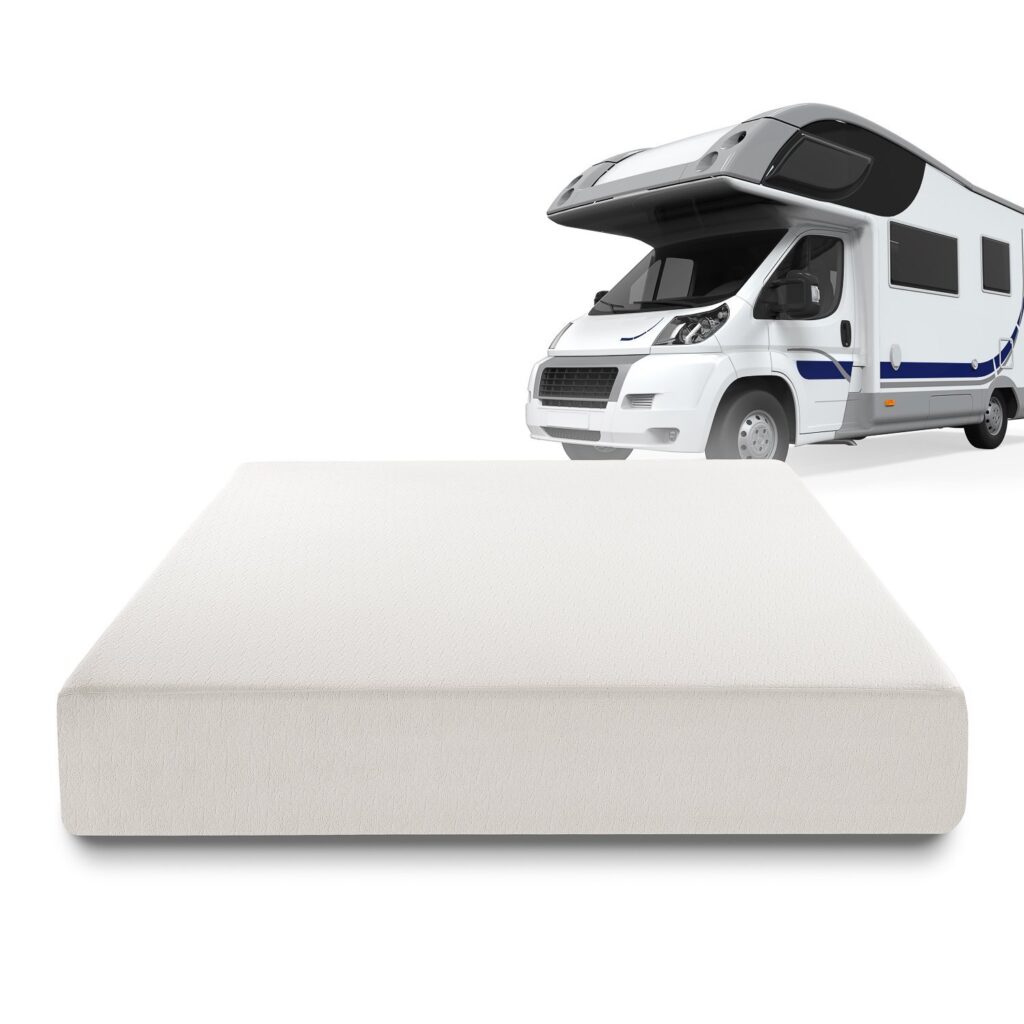 Please, please, please skip the mattress toppers and egg crates and go right to this ridiculously affordable replacement mattress for the RV. After years of coming home from long RV trips with sore backs, this mattress completely changed our camping lives. We've been sleeping on it for a few years now and love it as much as our mattress at home…if not more. Ok, more.
Stanley FatMaxx Rechargable 2200 Lumen Lithium Ion Spotlight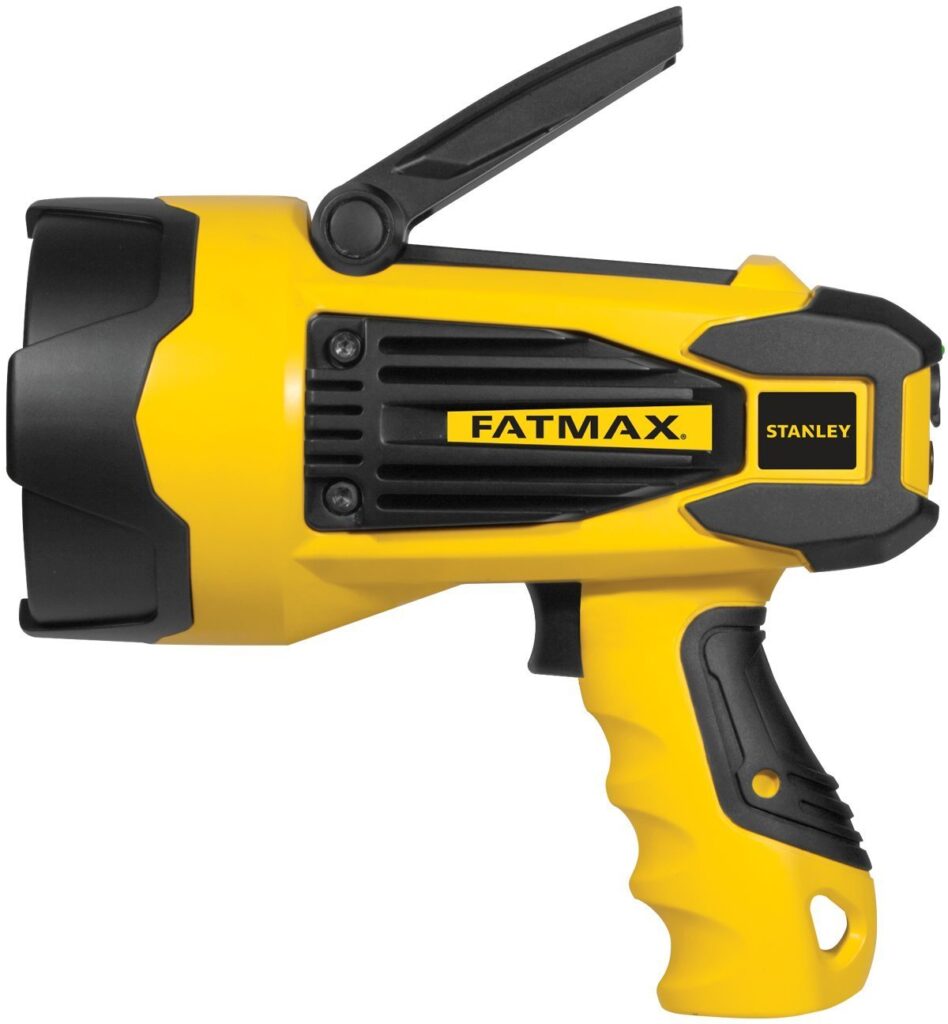 Jeremy loves to buy and review flashlights, but he was forced to pick his absolute favorite and this was it. First of all, 2200 lumens. This is truly a spotlight. Second of all, rechargeable. There's nothing worse than needing to replace flashlight batteries when you actually need to use the flashlight.
Toas Tite Pie Iron

Cooking over a campfire with the kids is one of our favorite things to do at the campground. Sometimes a good ole wienie roast will do. Other times, we get fancy and whip out our Toas-Tite pie irons. Our boys love a Toas-Tite pizza, and we like to get a bit more fancy and go Reuben-style. Every camper to his or her own.
Motorola Talkabout Radios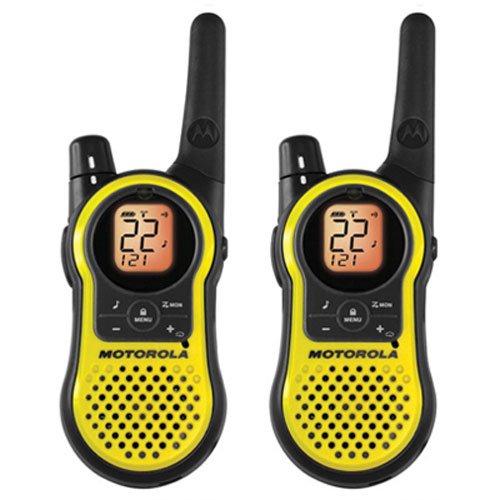 These walkie talkies have been used countless times at the campground since we bought them four years ago. They are great for backing into the campsite, communicating when cell reception is weak, and helping your kids stay safe once they are old enough to go for a bike ride on their own.
Cabela's Deluxe Camper's Kitchen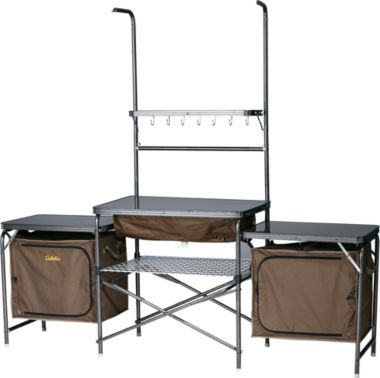 Our fabulous Kate Dunbar recommended this camp kitchen, and to be honest we first thought it would be too big and bulky for us to lug around and set up. But we are now completely obsessed and never go camping without it. Holds all the things and more. Plus, it takes just minutes to set up and break down. Go ahead and get fancy.
Equal-i-zer Hitch System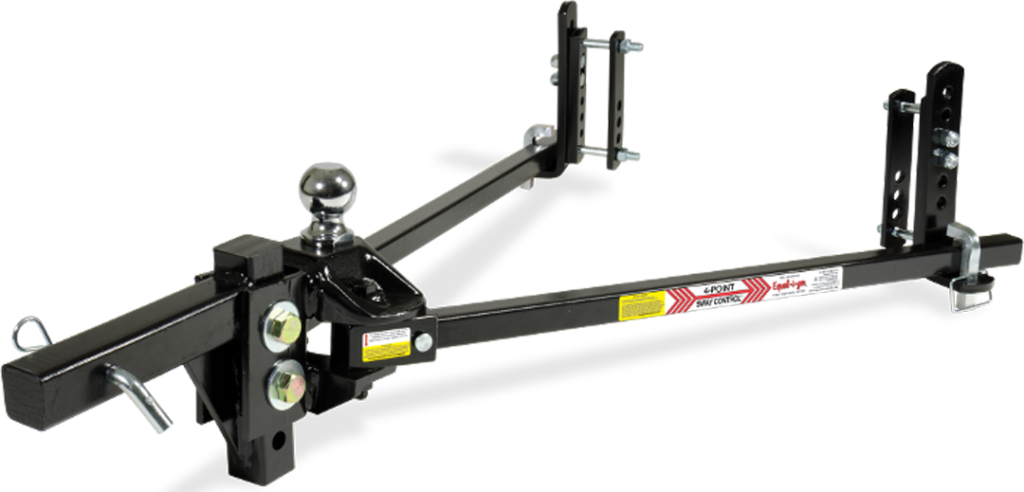 Maybe this should have been the very first item on the list. To be honest, it's probably the first item you should buy after you purchase that travel trailer. We have been using an Equal-i-zer Hitch System for at least 7 years, and have never been disappointed. Our 8,000 pound Toy Hauler is locked in super tight behind our truck and we never have to deal with sway caused by the big rigs or high winds. Our trusted dealer recommends them AND Mark Polk of RV Education 101. In our opinion, the experts have weighed in.
There you have it…the complete roundup of our RVFTA Gear Hall of Fame. We're chomping at the bit to add some more of our favorite things, but only time will tell if they hold up to our standards.
And now tell us, what's in your RV Gear Hall of Fame????
See you at the campground!
Stephanie + Jeremy
Download your Complete RV Stock Up Checklist here:
A great big thanks to Truma for sponsoring this special podcast episode of RV Family Travel Atlas. Truma, a global leader in comfort technology, brings "More Comfort on the Move" to North American RVers. The revolutionary, on demand Truma AquaGo can swap out any 6-16 gallon RV water heater and also comes standard on many new RV models. Visit www.truma.net to find a Truma Certified Dealer and upgrade your RV water heater.

Podcast: Play in new window | Download