If you are in the market for a new RV, we've got some pretty great news for you: there are more options out there than ever before. From lightweight travel trailers to motorized RVs with powerful diesel engines, there is something for every shopping budget. Finding the perfect RV is a challenge, but we know you are up for it!
There's also something for every camping style. If you want to hold on to the rugged and outdoors experience, there are RVs specifically designed for off grid adventures. More interested in feeling like your RV is a luxury vacation home? No problem! Plenty of new RVs come with stainless steel appliances, reclining living room furnishings and residential design features. 
But here's the bad news: you have to pick just one RV to buy, and that can be pretty overwhelming.
We are here to help you through the process. Over the course of years of podcasting, blogging, and presenting at RV events, we have talked with thousands of RV shoppers. We've listened to the lessons that they have learned, and learned a few of our own along the way as well. 
Want to find that perfect RV? Well, the first thing you have to do is narrow down the  that will work best for your needs. Here are 5 questions you should ask that will help you on your journey to finding the perfect RV.
What's your price range?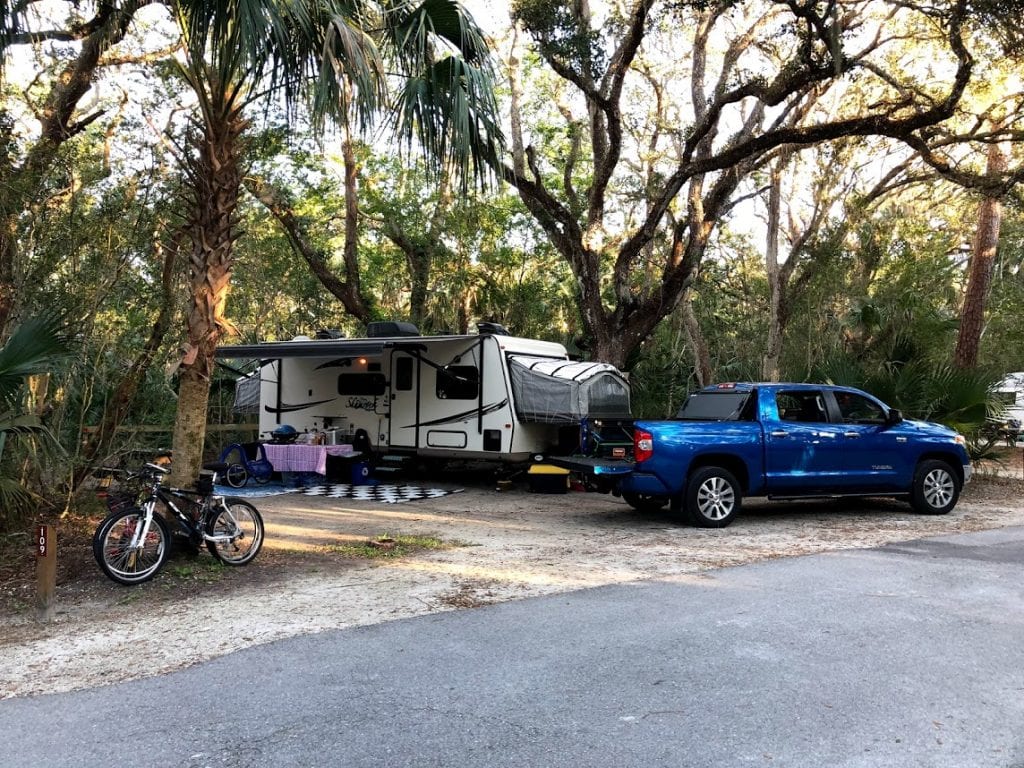 Okay, in a perfect world there would be no budgets, right? Unfortunately, money matters and we all have a general idea of how much we can afford to spend on an RV purchase. Finding your perfect RV means staying within your budget. A unit that's not affordable is not your friend. 
There is something out there at every single price point, from $7,000 tent trailers to $30,000 travel trailers to $200,000 motorhomes. Once you have settled on a comfortable shopping budget, it will be much easier to narrow down your options and focus on the rigs that are in the running for your first purchase. Please remember to factor maintenance and storage into your budget calculations. Sometimes folks stretch the budget when buying and then struggle to cover insurance, oil changes, and other costs. RVing should be fun, not stressful, so keep the costs in line with the family budget.
What is your current tow vehicle situation?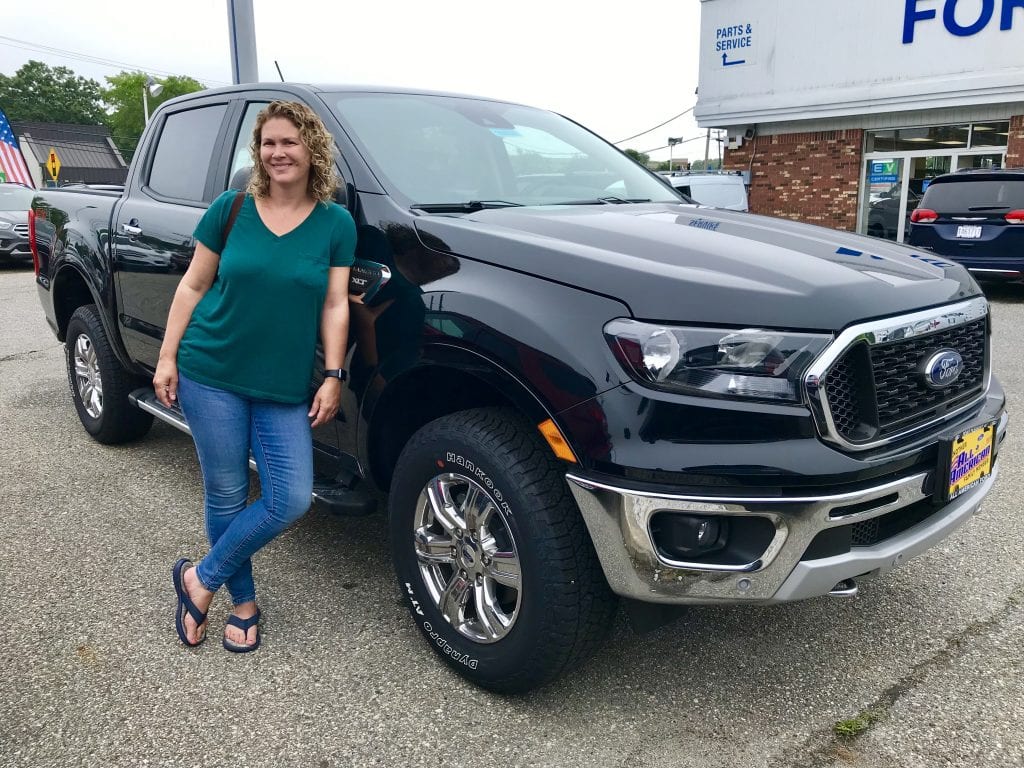 Now this is important! If you currently have a truck or SUV that can tow an RV, you are in good shape to buy a tent trailer, travel trailer, or fifth wheel. Make sure you check what your vehicle can tow before buying the RV, though. And don't take someone's word for it–use the VIN number to get an accurate number. There can be a wide variety of towing capacities for the same automobile model because of optional packages. 
However if you don't already have a tow vehicle, carefully consider a motorized RV purchase. The price of a tow vehicle plus towable RV can easily be equal to a Class C price. There's no reason to give up that great commuter car if you don't really want to! Finding the perfect RV means pairing it with your perfect tow vehicle. Take your time figuring out what that might be.
For more information about towing and tow vehicles, make sure to check out our Matching Trucks and Trailers episode and our Towing with SUVs episode!
Who will be traveling in the RV?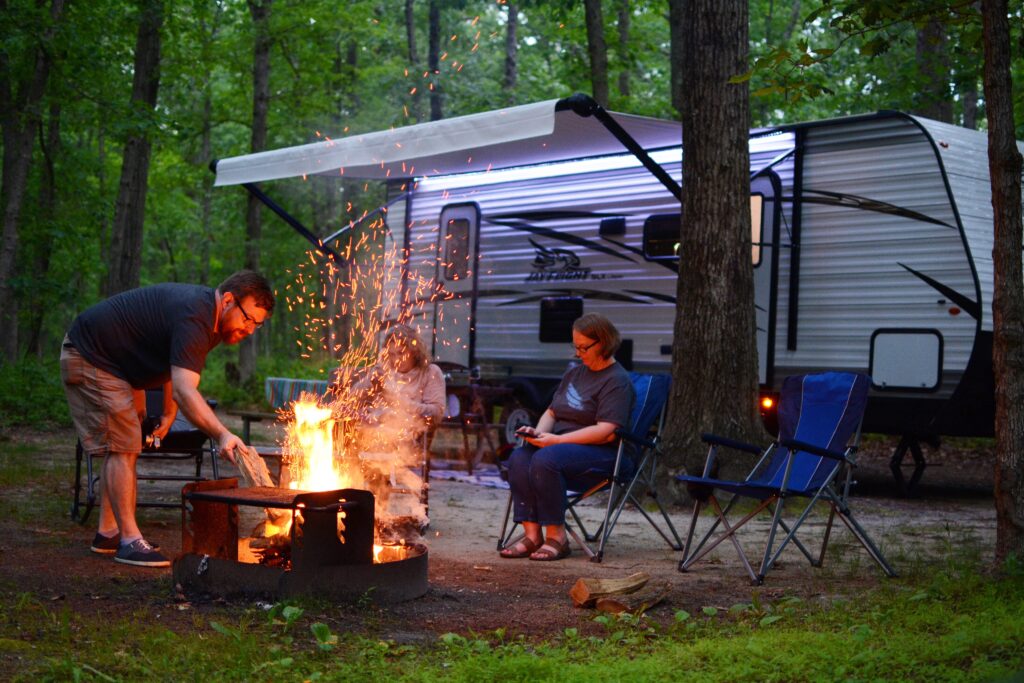 We've seen something common at dealerships and RV shows. Some folks shop thinking about anyone and everyone who may at some point join them on their travels. It's a good idea to focus on shopping for the people (and pets) that will be in the RV most of the time. If you're thinking about towable RVs, would everyone in the family have a comfortable seat in the tow vehicle? If looking at motorized RVs, make sure there are seatbelts for all travelers and think about where you would place necessary car seats. 
And on a side note…it's tricky to imagine RV living when you have never owned one before. So check out our episode on RV Features that Really Matter for some tips on things you may not thing to look for!
Are you a road tripper, destination traveler, or seasonal camper?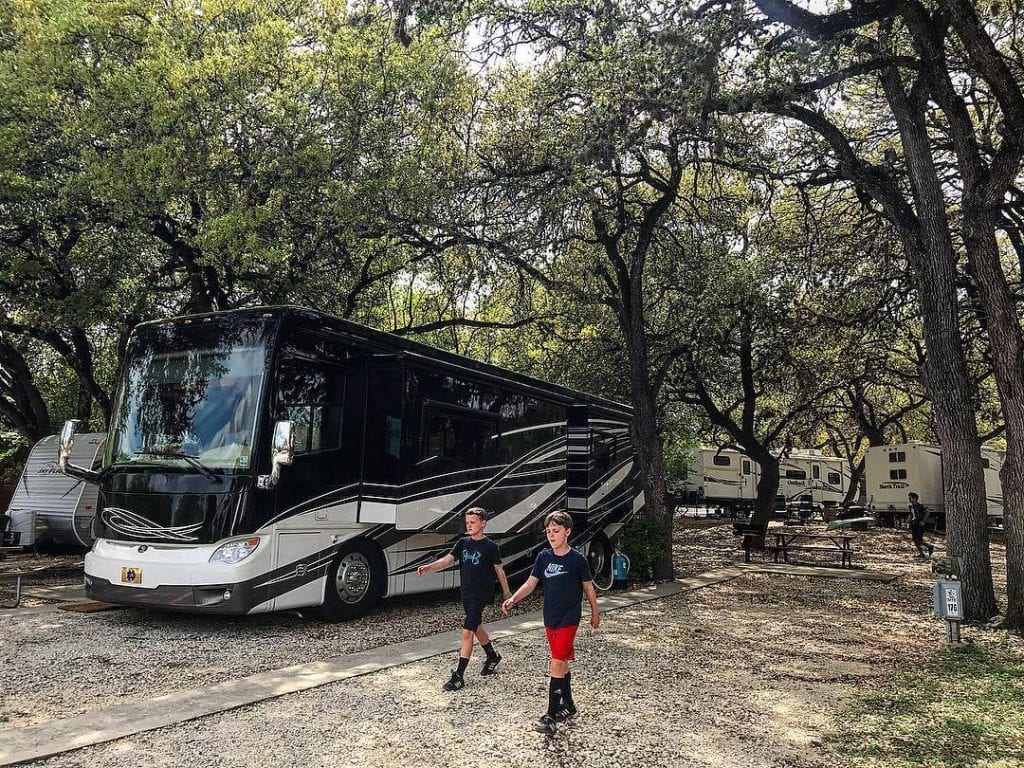 We tend to be road trippers, heading out for weeks at a time and visiting lots of different locations. This means we like an RV that is pretty easy to hitch and unhitch. We also don't want to worry too much about height restrictions when traveling around our native northeast region.
Some folks, however, love to take their RVs to just one amazing spot and set up camp for a week long vacation. For them, a more residential fifth wheel might fit the bill. Traveling in more urban places? Check out Class Bs. Want to cover a lot of distance in comfort and style? Class Cs or As are often perfect cross country options. 
If you are still trying to figure out the difference between a travel trailer and a Class A, check out our article on the pros and cons of each type of RV.
Do you prefer private or public campgrounds?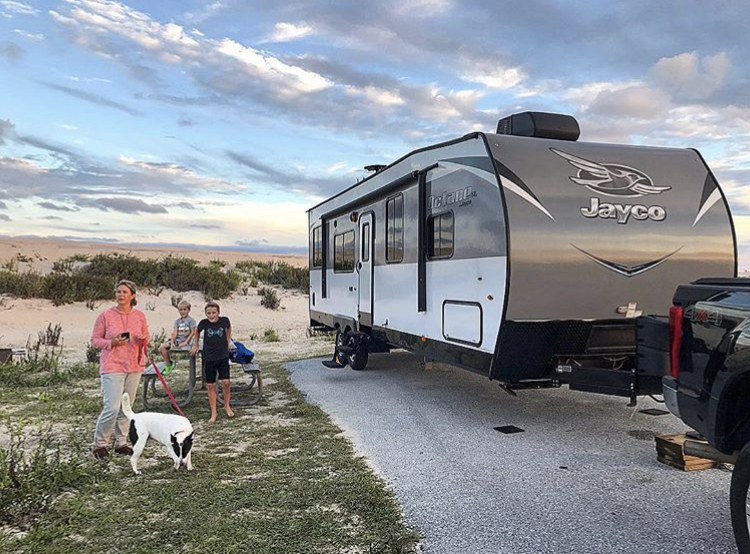 If you are new to RVing, this may be a tricky question to answer, but here is a quick tutorial. In general, public campgrounds tend to be more rustic and natural. But they also tend to be older and less modernized. So if you know you want to stay in state and national parks, make sure you don't purchase an RV that is too big for the majority of the campsites. The rule of thumb is to stay under 30 feet if you want to camp mostly in public campgrounds.
On the other hand, private campgrounds often offer pull thru campsites that can accommodate rigs up to 40 feet long. So if you know you prefer modern amenities and full hook ups, go ahead and get that larger fifth wheel or Class A. 
When you imagine that RV dream, what does it look like? Are you escaping from city and heading for off the grid adventures? Maybe you're driving all over this beautiful country, exploring urban destinations and national parks. No matter what your RV dream is, there's a rig that will be perfect for it. While shopping, try to stay away from the urge to find a 'forever RV'. Instead, look for a 'right now RV.'
If you want to see us chat more about this topic, here's a Facebook Live we hosted over on Go RVing's Facebook page:
So go start shopping, and then we'll see you at the campground!
Stephanie + Jeremy
P.S. Have a ton of questions about all the RV models out there? Ask anything (without getting yelled at!) in our friendly private Facebook Group. 
Podcast: Play in new window | Download