When we decided to develop a podcast episode about the life of a digital nomad, we knew who to call for an interview.
David Blackmon, CEO of WP Zone, has been living the digital nomad dream for a few years now. We first met when we hired him to completely redesign our RVFTA.com website.
Yup, the website you are visiting right now.
And a year and a half later, we count him as a friend and mentor.
David Blackmon is part of the growing number of digital nomads, or folks who work full time from the road. This type of lifestyle is becoming more and more popular as technology allows for folks to work remotely.
David came on the show to share the best and also the trickiest parts of living this dream.
It's not easy to step outside of the box and hit the road on a full-time adventure. And building a successful business while traveling? Yeah, that's even trickier.
But it can be done. If you are up for the challenge, you'll also be able to reap the rewards of living life on your own terms.
David doesn't sugar coat any of the realities, and he gives us a great look at what it takes to build a successful career as a digital nomad. 
A quick note: This podcast is part of an ongoing series that we have been developing on the podcast. Over the last few seasons, we have explored various types of full-time RV travel. If you are interested in hearing more of these stories, check out…
Full Time RV Living: Making the Leap to Living in an RV
and
Full Time RVing: Taking an RV Sabbatical
Segment One: Becoming a Digital Nomad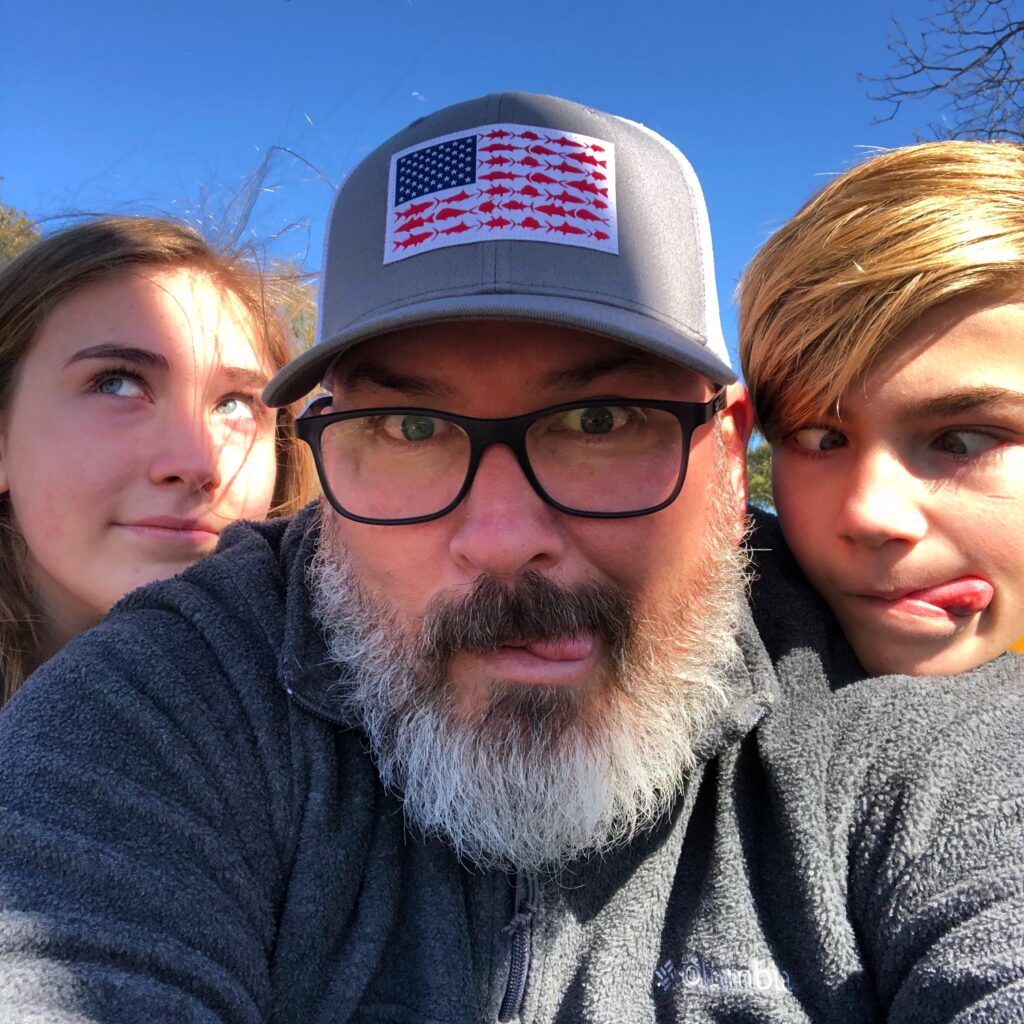 David had built a wonderful life with a pretty typical 9-5 job and a regular old sticks-and-bricks home that he shared with his wife. But something was gnawing at him that he just couldn't shake off.
In the first segment of this interview, David takes us way back to how the initial idea of becoming a full-time RVer became a reality. He shares his wife's reaction to the concept, and the bumps in the road of selling a house and buying a rig.
We also learn more about David's business. Our first meeting with David came when we were looking for someone to help us redesign our RVFTA website. We knew that Aspen Groves Studio had a great reputation for website building and design. What we didn't know was that they had also built some extremely popular WordPress plug ins, causing the business to experience explosive growth over a short period of time.
In our first meeting, it was obvious why David has become so successful at what he does. He listened to all of our short term and long term goals, educated us without making us feel stupid, and challenged us to think a little bit bigger.
By the end of the website design, we realized that David is just really, really good at working with people. Even though we had never met him in person, he felt like a good friend. That has to be part of the reason for his success as a digital nomad.
Segment Two: Digital Nomad Highlights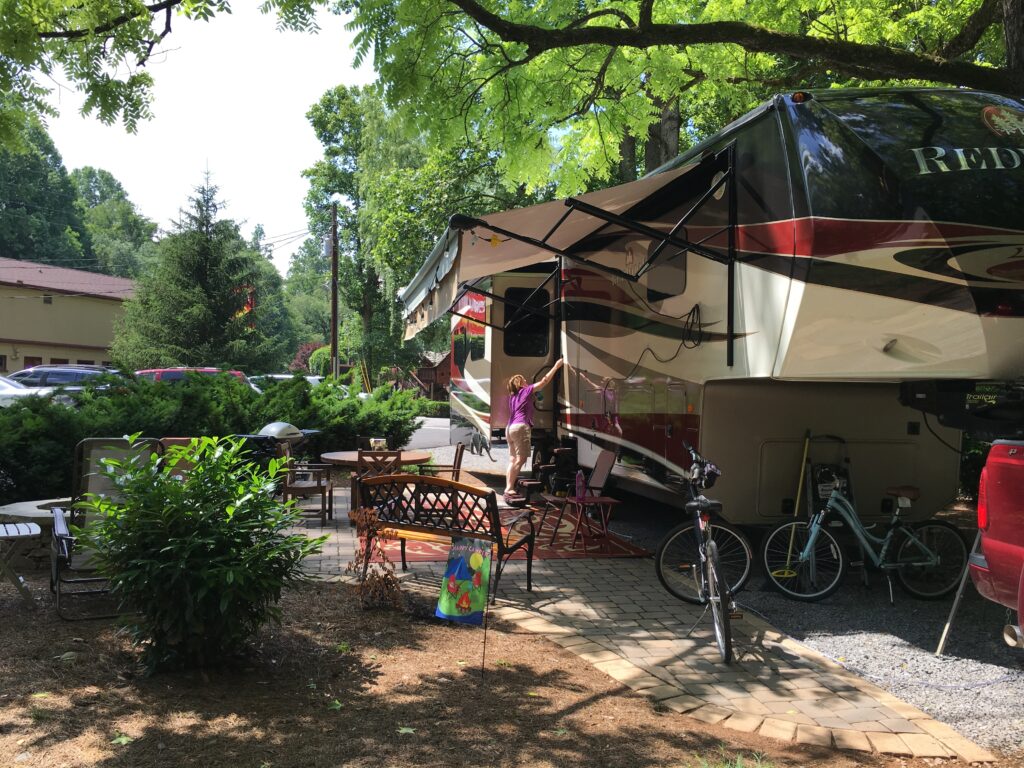 In this segment, we chat with David about the best parts of his time as a digital nomad. This is a really great discussion for folks to hear if they are thinking about this lifestyle. David attributes a lot of his growth and success to his extrovert personality. It's interesting to think about how important it is to be able to connect with people if you aren't necessarily working with them in person. He also chats about his freedom to attend conferences and events within his industry.
David's successful WordPress business could have easily experienced remarkable success had he stayed location dependent. However, our chat makes it obvious that in some ways, the full time digital nomad lifestyle added a lot of fuel to the fire of his growing business.
Segment Three: Digital Nomad Lowlights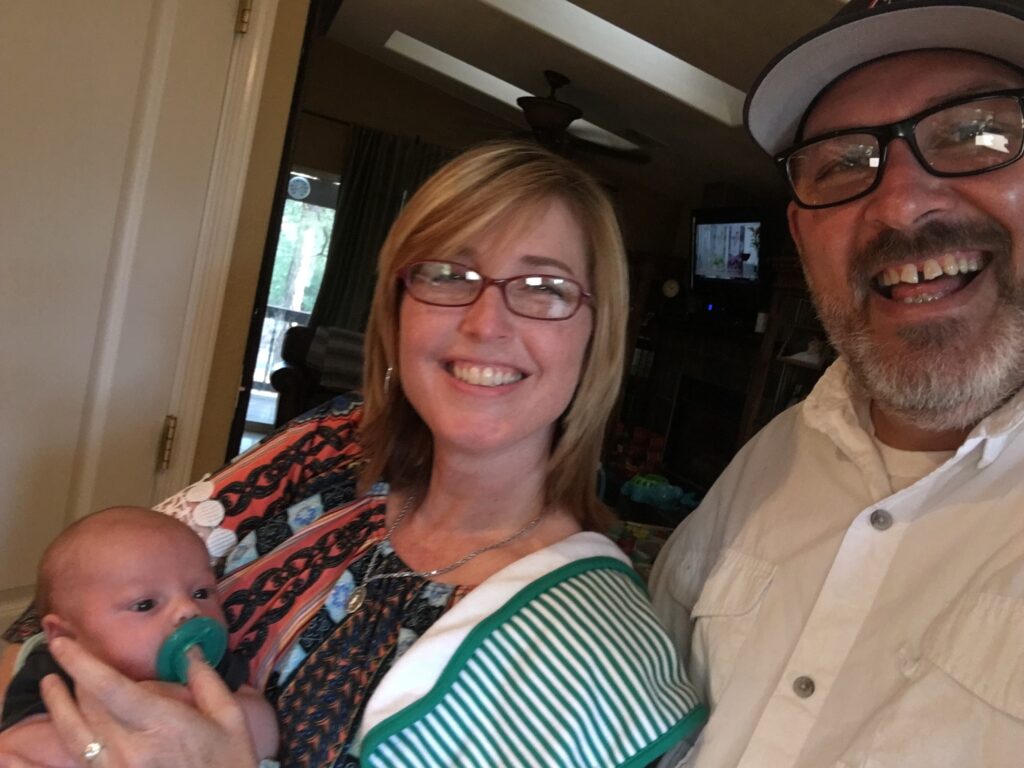 It's not all resort camping and networking parties, people. One of our goals with this full time RV living series is to talk to people who will be honest about the difficulties that come along with this lifestyle.
David was kind enough to share some of the more tricky parts of running a business on the road. There's some really, really important stuff like missing the grand babies. And then there's the constant tension between wanting a rig that will be big enough for comfort, but not so big that you can't drive it anywhere. David talks through all of these stress points that have come up over the years. he also shares a bit about what the short-term future might hold for his family.
More and more people have the ability to work remotely these days, and many have wondered what it would be like to take the show on the road. A huge thanks to David Blackmon, CEO of Aspen Grove Studios, for coming on the show and helping us understand a little more about the life of a digital nomad.
If you need a new website…give him a holler!
We'll see you at the campground,
Stephanie + Jeremy
Podcast: Play in new window | Download