If you have followed the RV Atlas or listened to our podcasts for any length of time you know that we take our gear guides seriously. When we recommend camping gifts, or camping gear–we don't hope that you go out and buy all, or even most of them. But we do hope you find "that one thing" that will improve your camping experience or inspire  you in some way, shape, or form. Maybe something on this spring's list will make you a better cook, or help you plan your next amazing trip.
If you do find that one cool thing that you actually go out and purchase, drop us a comment in the RV Atlas group or at the end of this post and let us know what you purchased and if you love it! We hope you do!
To listen to our latest gear guide–click on the media player above, or subscribe to The RV Atlas wherever you get your podcasts!
Camp Kitchen 
Blackstone Press and Sear Burger Kit ($25.00)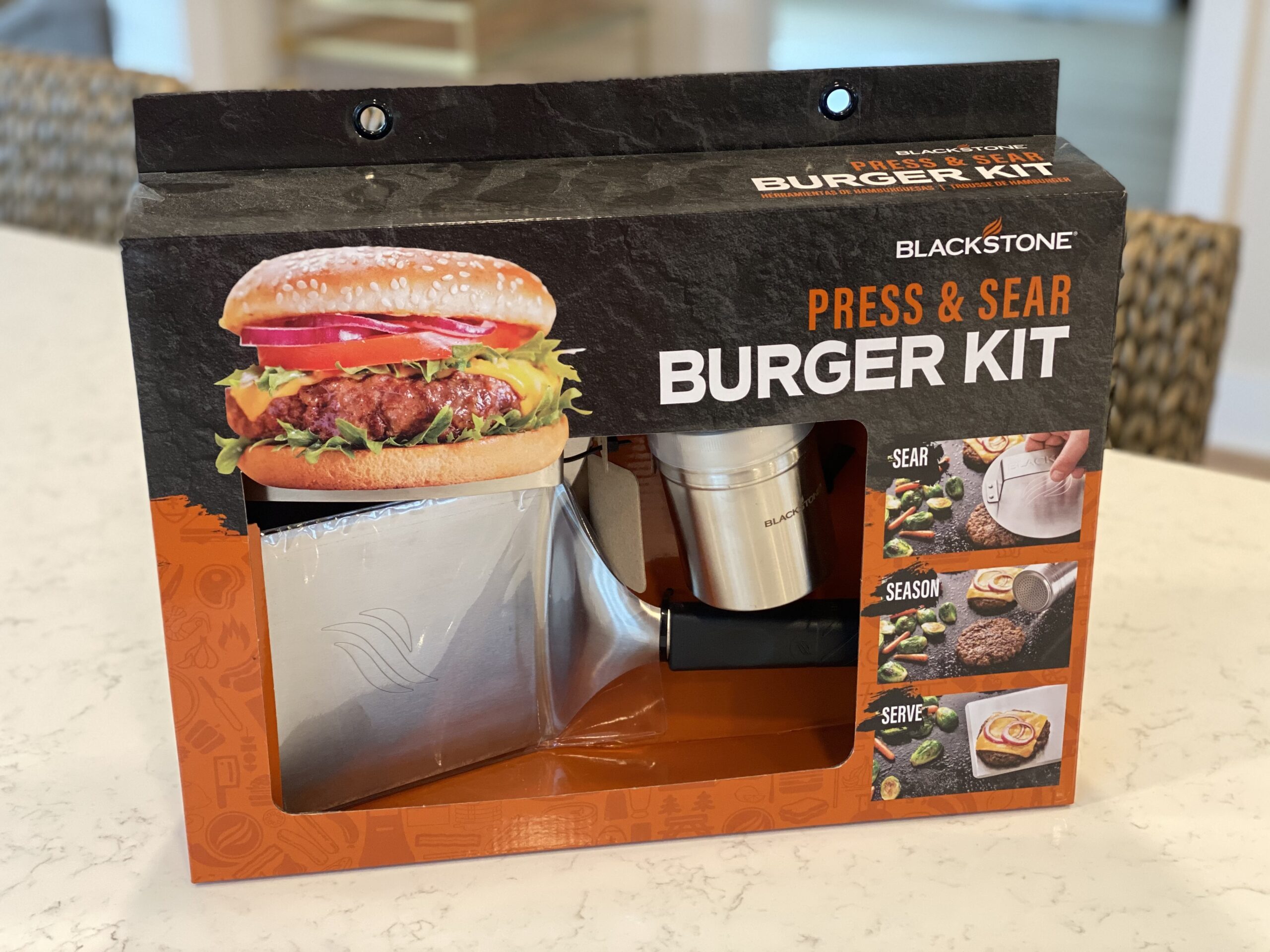 Smash burgers are all the rage at the campground this year, and this "Press & Sear" Burger Kit by Blackstone comes with three great tools for making your burgers legendary. The dredge is sturdy and attractive and keeps your spices fresh. While the burger press is the perfect tool for smashing your burgers on a smoking hot griddle. The spatula has also been significantly strengthened so it can also be used to smash burgers without worrying about bending the handle. Or just use it to flip your burger–its extra width makes it perfect for burgers.
Brutrek 32 French Press ($60.00)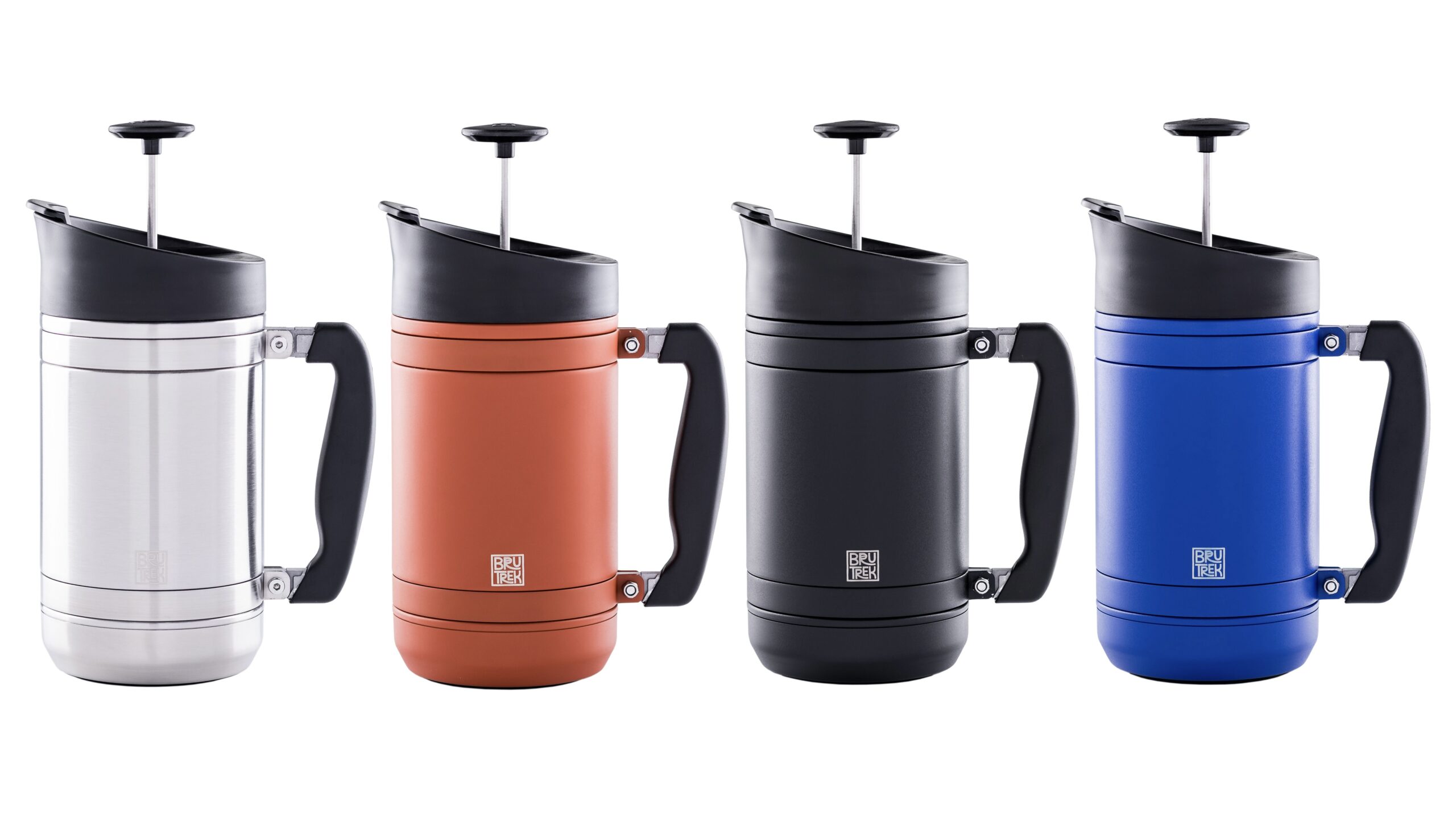 The Brutrek 32 French Press makes great coffee. It is also a handsome and rugged piece of equipment. When it comes to my camp cooking gear, I also appreciate having different color options. The Brutrek comes in three cool colors and an elegant brushed steel option.  Pleasing aesthetics and great tasting coffee? This has been my love language for years. No wonder I own two of them!
Camp Chef Professional 9 Piece Knife Set $42.99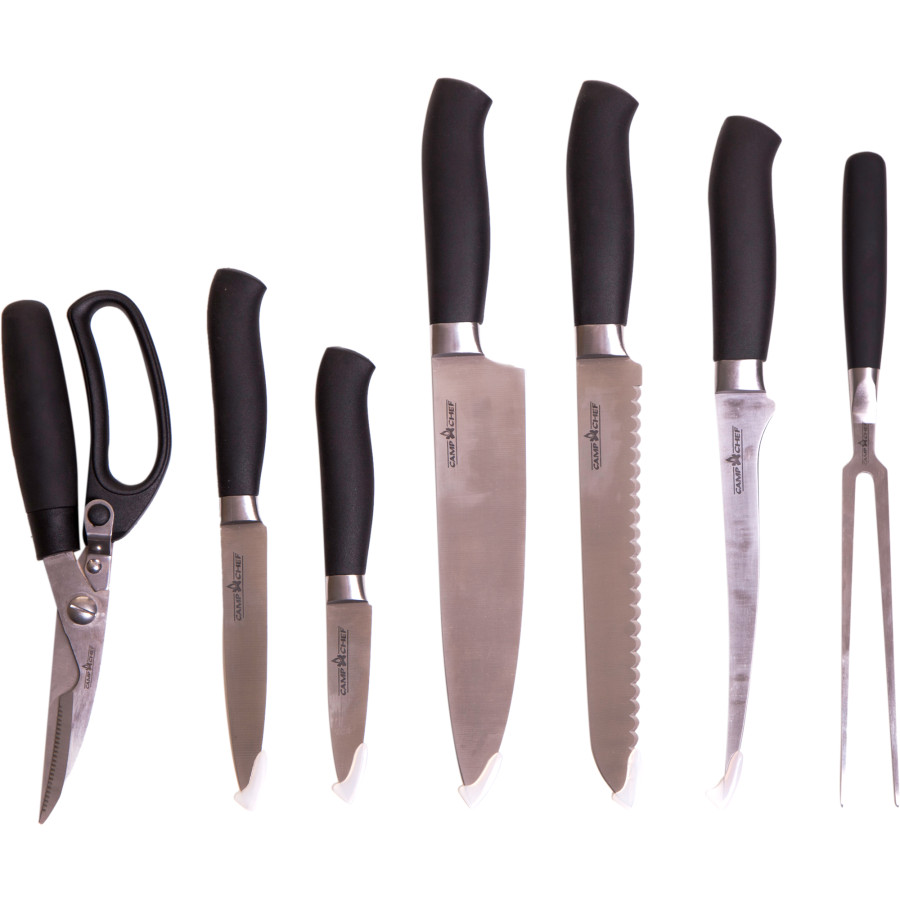 I have been looking for a versatile and safe knife set for camping for about a year now.  This set by Camp Chef has a protective plastic cover for each knife tip, and a carrying case–making it secure to pack up and transport in and out of the camper. According to Camp Chef this set includes "an 8-inch chef knife, 8-inch bread knife, 7-inch filet knife, 5-inch utility knife, 3-inch paring knife, carving fork, kitchen shears, as well as a cutting board and convenient carrying case." In other words, it is exactly what I needed.
Yeti Roadie 24 Hard Cooler ($199.99 ) With Yeti Basket ($24.99)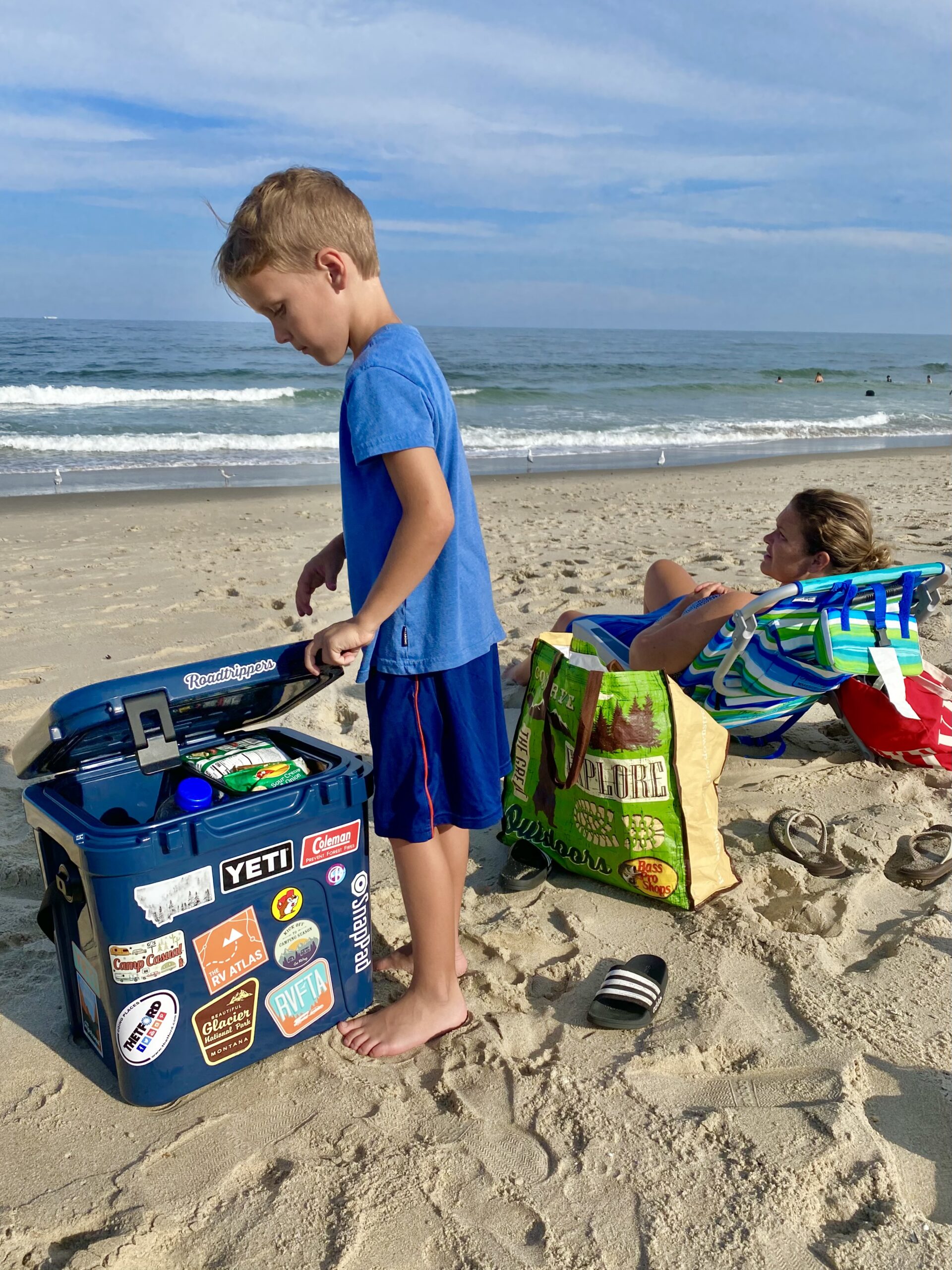 I think every camper and RV owner should have a car cooler. When the kids (or mom and dad) get thirsty on a long drive we don't have to pull over and go into the RV kitchen, or head into a rest stop and wait in line. We always have cold drinks right at our fingertips. The Yeti Roadie is designed to fit behind (or on top of) a car seat and it is easy to open and close. It keeps ice for days and holds enough drinks and snacks for a full day of driving. When you get to your destination it also works great as an extra seat! Yeti products cost more–but this one is worth every penny.
GCI Outdoor Slim-Fold Cook Table ($84.99)
This may be the best grill/griddle table that we have ever tested. It is sturdy and thoughtfully designed and folds up into a relatively small package. My Blackstone 22″ griddle and my Weber Q1200 both fit perfectly, and its five additional shelves are very useful for prepping and storing gear. The paper towel and wine glass holders also worked great and were thoughtfully implemented. When it comes to camping gifts for those that love to cook–you couldn't do better than this terrific table from GCI Outdoor.
Camping Books
Out Now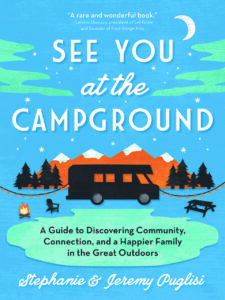 See You at the Campground is a great primer for anyone looking to start camping with their families! Tips and tricks on RV shopping, RV Rentals, camp cooking, campground etiquette, visiting national parks, and so much more! A camping classic and a masterpiece in every sense of the word:). When it comes to shopping for camping gifts–this one is a no brainer!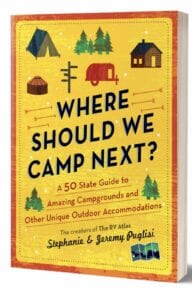 Where Should We Camp Next? That is the question that everyone is asking around the campfire this year–and our book has over 300 answers with reviews of campgrounds in all 50 states! There are also dozens and dozens of fun sidebars with travel tips and recommendations for every state!
Living the RV Life: Your Ultimate Guide to Life on the Road by Marc and Julie Bennett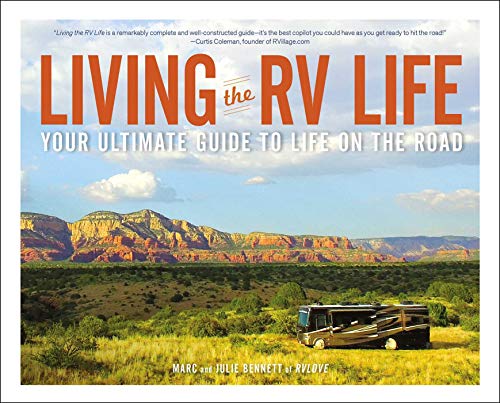 Marc and Julie Bennett's book Living the RV Life is jam packed with information and inspiration for RVers both new and experienced. Whether you are looking to sell it all and hit the road, or become a casual camper, Living the RV Life is a treasure chest. The book is also attractive and filled with great photos from Marc and Julie's adventures on the road.
Fatima's Great Outdoors–by Ambreen Tariq from Brown People Camping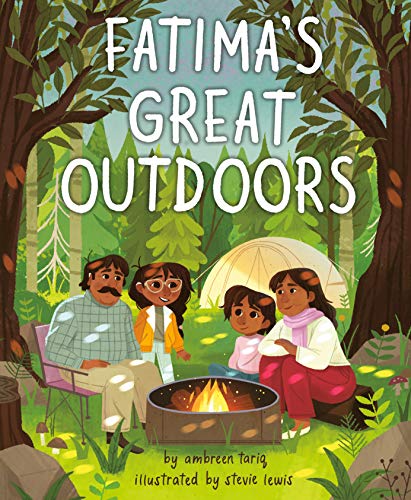 Ambreen Tariq is the founder of Brown People Camping, one of our favorite accounts to follow on Instagram. Fatima's Great Outdoors is Tariq's first book and it is an absolute gem. Young Fatima may have difficulties at school, but when she gets into the great outdoors–her time is filled with joy and adventure–and accomplishment. This brand new books is a future classic. We hope you read this to your kids around the campfire this summer–or snuggled up inside your RV or tent.
Coming Soon
Moon Baseball Road Trips: The Complete Guide to all the Ballparks with Beer, Bites, and Sites Nearby–by Timothy Malcolm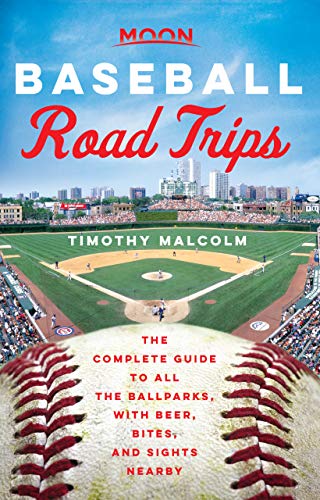 Taking my boys on a road trip around the country to visit ballparks (both major and minor) is at the top of my bucket list. Will it be an RV trip? Or will we stay in cities closer to the parks? I don't know. But I do know that this book will be my guide! Out May 4th.
Food by Fire: Grilling and BBQ with Derek Wolf of Over the Fire Cooking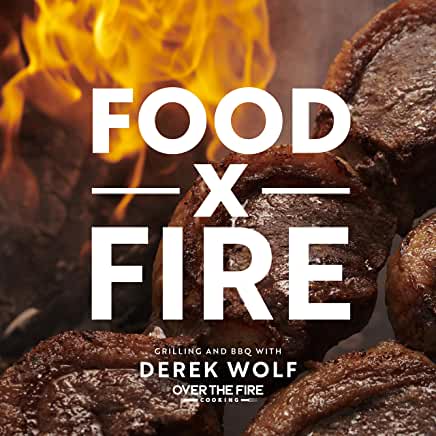 Derek Wolf's Over the Fire Cooking Instagram account has over 1.6 million followers–and for good reason. His food videos are addictive. Now you can try many of his favorite recipes in FOODXFIRE his brand new book out in late May!
You Are Here Camping: The Most Scenic Spots on Earth: chronicle books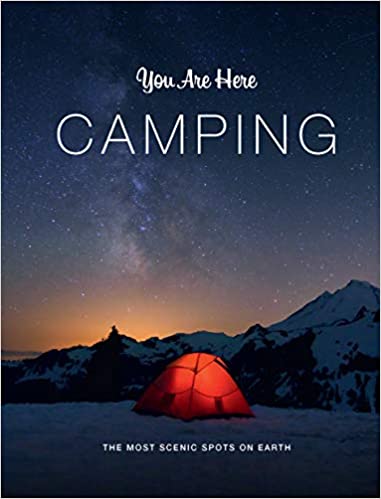 Beautiful pictures of the most beautiful tent camping spots on earth. 'Nuff said.
Camping Gifts and Games
Funko Pops Smokey Bear and Woodsy Owl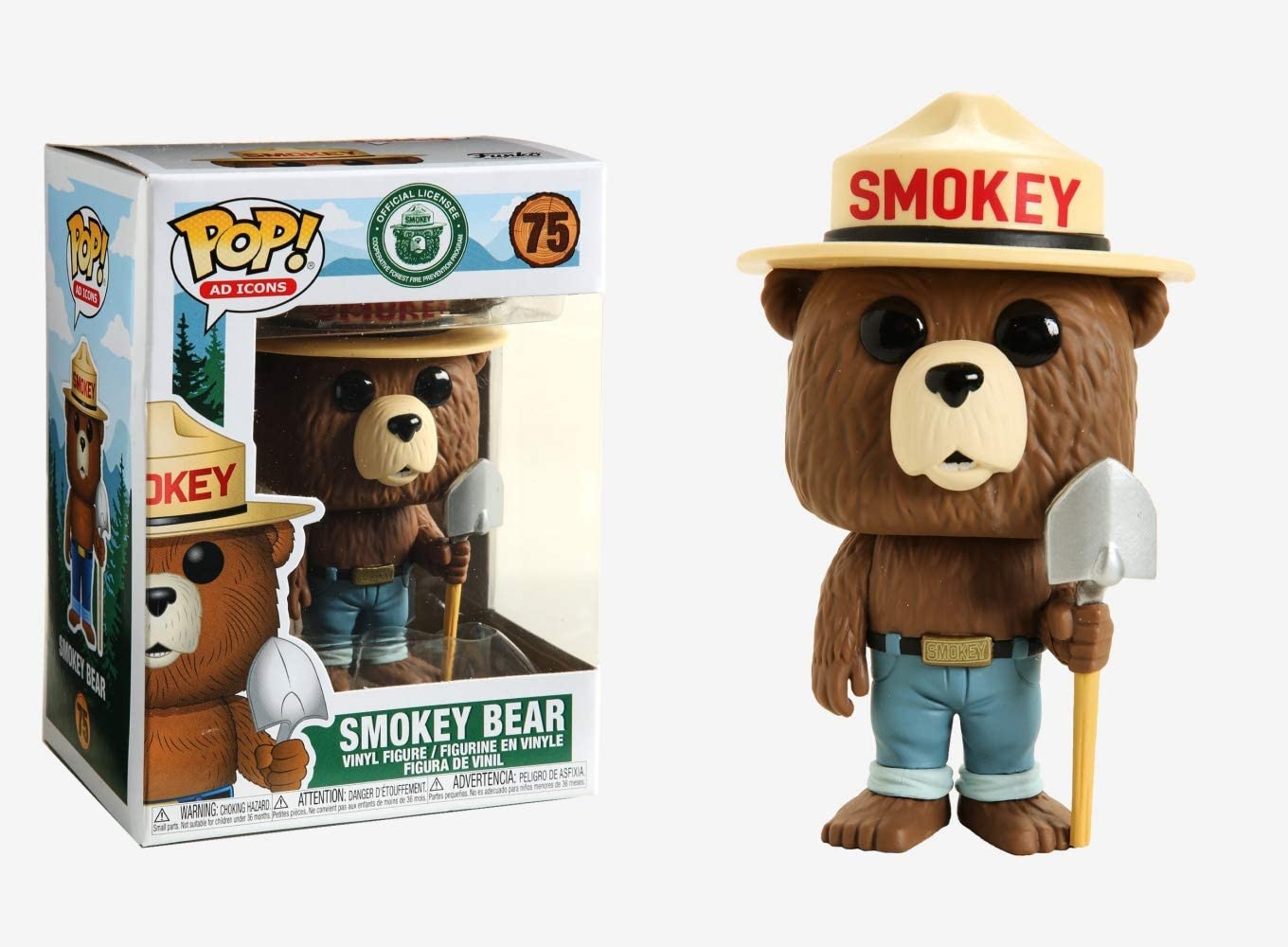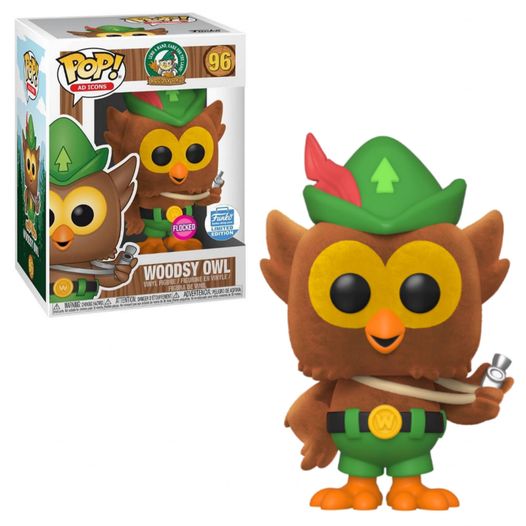 My boys love collecting Funko Pops–and now so do I. At least the Funko's I can find with a camping theme! Smokey Bear and Woodsy Owl are going to look great in my new YouTube studio! Look for them on the back shelf!
GCI Outdoor Comfort Pro Chair from Dicks ($29.99)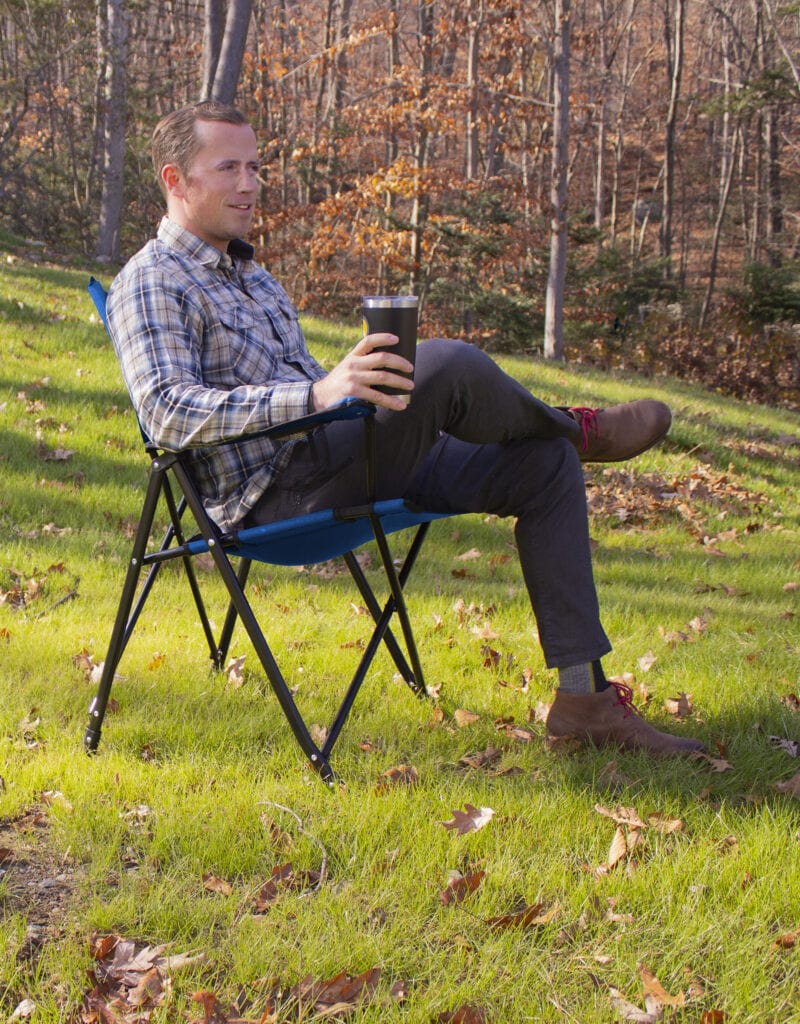 The most comfortable budget priced camp chair I have ever sat in. I am not comparing it to a zero gravity chair, that is a different product! The Outdoor Comfort Pro Chair by GCI comes in a variety of colors and only costs $29.99 at Dick's. This may be the best "camping gear" deal in the country right now! Seriously.
Outside Inside Freestyle Table Tennis $29.95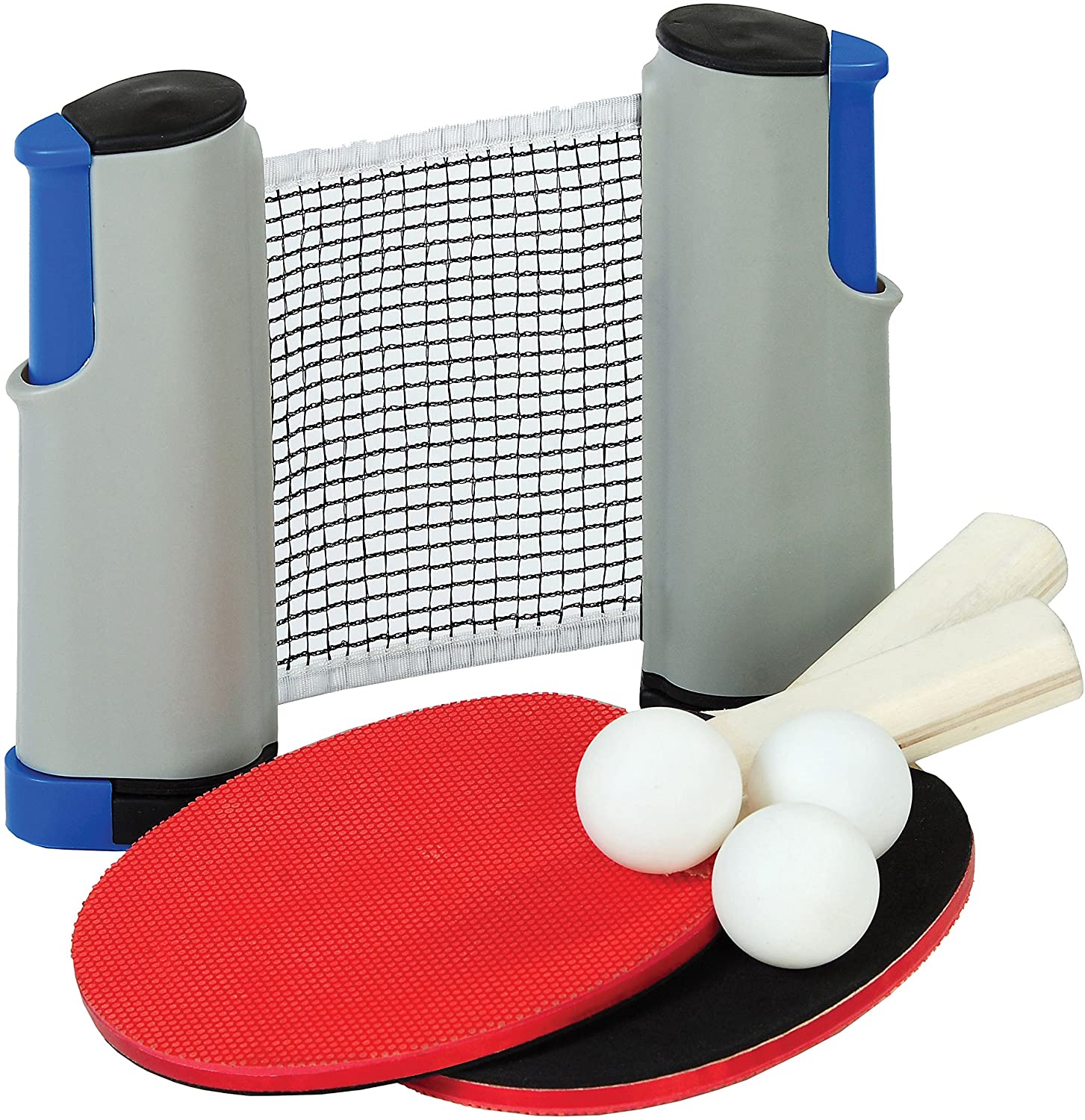 Turning your picnic table into a ping table is a brilliant idea. Of course, the quality of play will vary based on the quality of the picnic table! But that could be part of the fun, no? According to GSI, "This freestyle table tennis set features extendable net, full size table tennis paddles, 3 ping pong balls and carry bag."  Who else is ready to play? Because I sure am.
Nebo Slyde King 2K $54.99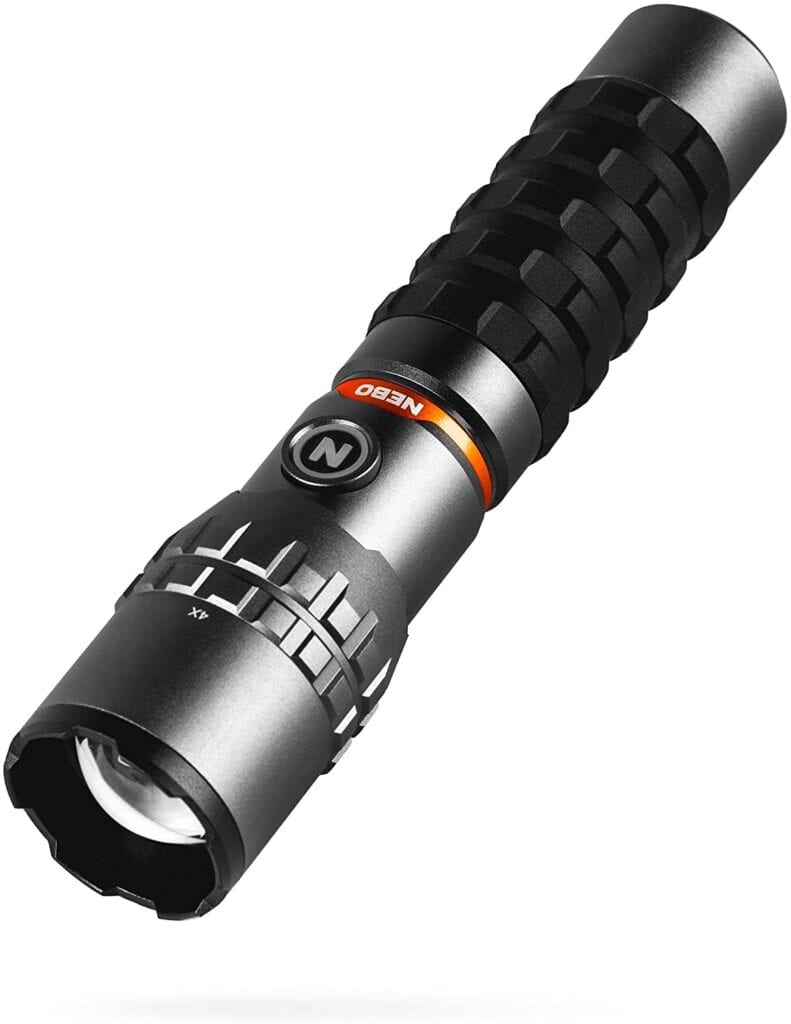 An RV Atlas gear guide without a flashlight is not a gear guide at all! NEBO makes our favorite flashlights on the planet and they make great camping gifts! This elite version of the NEBO Slyde King is a rechargeable 2,000 Lumen Flashlight & 500 Lumen Work Light combo that belong in every RV owners motorhome or tow vehicle. It is perfect for casual use or for emergency situations. And it is bright, sturdy, and reliable. Go NEBO!
Which of these camping gifts will end up in your RV this summer? Let us know in the comments below!
Podcast: Play in new window | Download