We first toured the Lazydays RV Resort last year while we were in the Tampa area for the Florida RV SuperShow. We were staying in an RV at the Florida Fairgrounds, and just popped over to check out the iconic Lazydays campus.
By the time the tour was over, we knew that we would be reserving a site at the Lazydays RV Resort for the 2018 Florida RV SuperShow.
And we did.
We spend four nights at the Lazydays RV Resort in one of their rental Class C's. The campground fulfilled all of our expectations for providing a peaceful retreat for our family after long days at the Florida RV SuperShow which takes place just a few miles up the road. Mornings started with cups of coffee and playground time. Evenings were filled with relaxing swims and well-earned hot tub time.
The resort is technically in Seffner, Florida, but it's just a short drive northeast of downtown Tampa. It's also only an hour's drive on Highway 4 to Orlando, where you can visit the most magical place on earth.
Lazydays RV Resort: Campground Details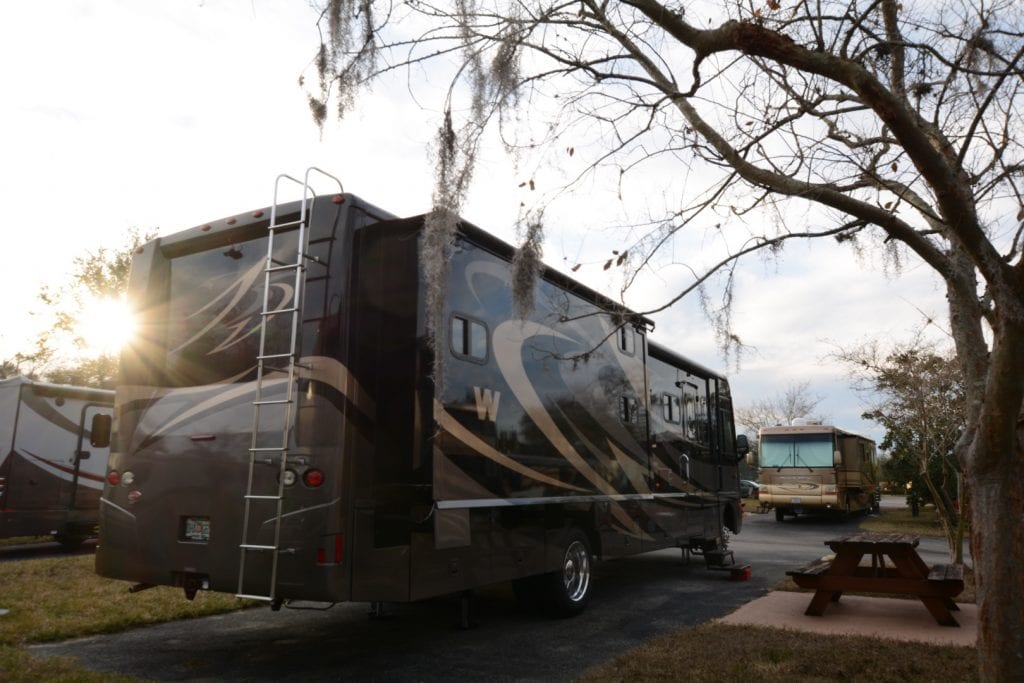 This is a private resort campground immediately adjacent to the Lazydays RV Dealership, which is the largest RV dealership in the world. It's completely unique and unlike any of the other campgrounds you have stayed at. Promise. During our time there, we thought it felt more like a lovely, well-appointed condo community…if you just replace the condos with beautiful Class A motorhomes.
Everything about Lazydays is big and the campground is no exception. There are 300 campsites, all back in, and ranging from 38′ to 45′ in length. The campground is part of the larger Lazydays campus, which also includes the dealership, camp store, and service center.
This campground is not in a natural, bucolic setting. The sites are designed for parking your RV so you can enjoy the culture and community of Lazydays, along with the nearby Tampa area. Having said that, it's a lovely property with lots of citrus trees and pristinely clean grounds.
Campsite prices range from $29.99-$69.99 depending on the size of your site and the time of year. Peak pricing will apply during the Florida RV SuperShow, the Florida State Fair, and the Strawberry Festival. You will find the most affordable prices during the value season from July-September.
The sites are all full hook up back ins with concrete pads and a picnic table. They are not large, so be prepared to get friendly with your neighbor. We loved the location of site 43 towards the back corner of the campground. It was away from the road and very quiet and peaceful. We would recommend avoiding sites 1-20 and other sites that are near to that roadway.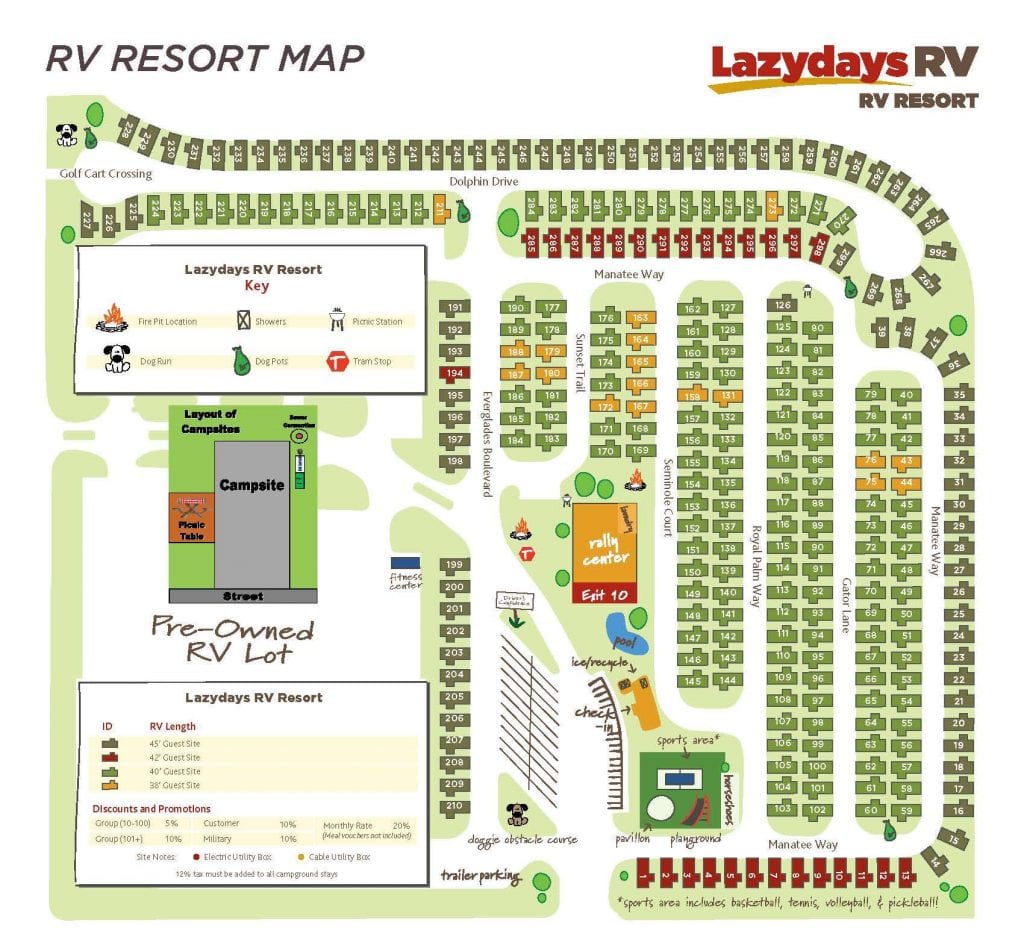 No matter when you go, book as far in advance as possible. Lazydays RV Resort regularly hosts large rallies, so and fills up quickly during those events.
Lazydays RV Resort: Campground Amenities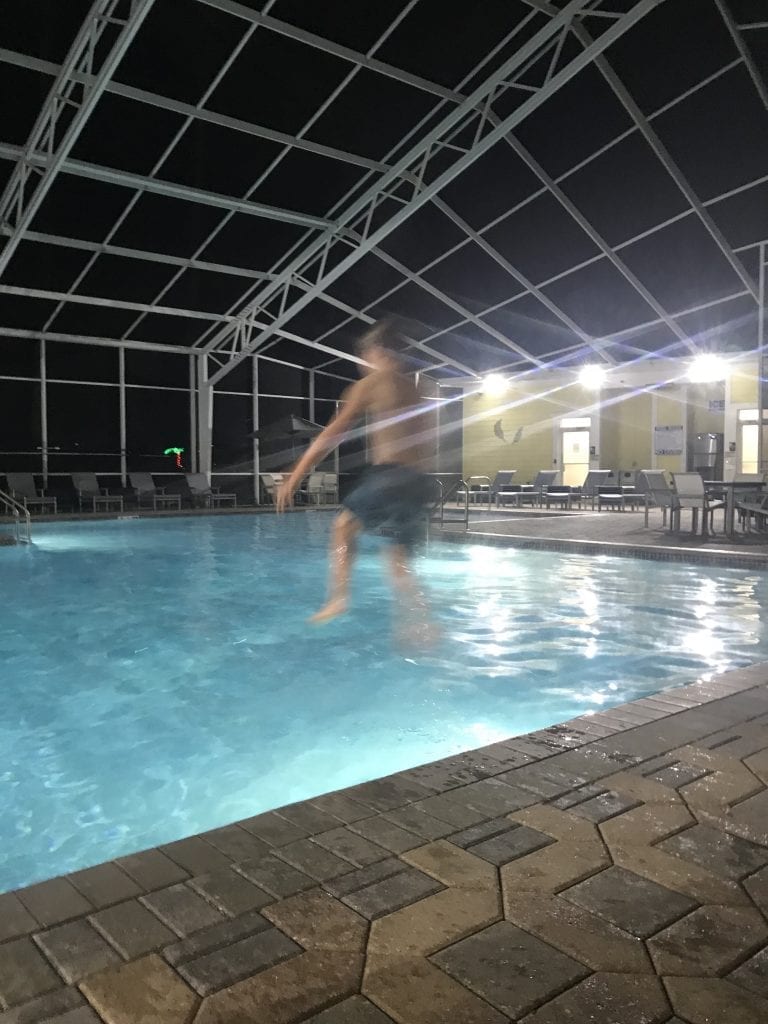 Our favorite feature at the Lazydays RV Resort was the screened-in, heated pool and hot tub. Us northerners seriously appreciate the opportunity to thaw out when we travel south in the winter. The campground also provided a playground and a sports area with tennis court and basketball nets.
Other great amenities include:
rally center
trolley offering transportation around the Lazydays campus
laundry facilities
golf cart and bike rentals
complimentary newspaper delivery
We ate a great meal at the Exit 10 restaurant during our stay. Resort guest also receive two complimentary breakfast and lunch tickets to eat at the Front Porch Cafe for every night of their stay, and of course we took advantage of that perk to feed our hungry crew.
Lazydays RV Resort: Insider Details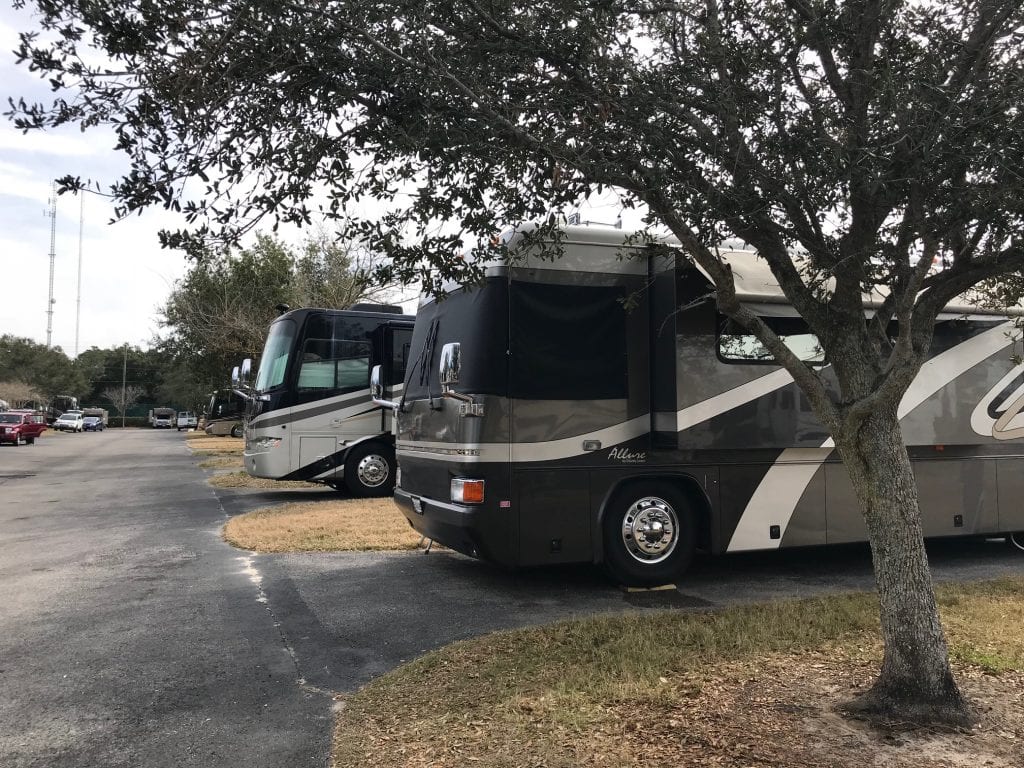 We thoroughly enjoyed our stay at Lazydays RV Resort and look forward to returning soon. The real interest here is diving into the unique culture of Lazydays. To get the most out of your stay, make sure to take advantage of the classes and seminars that are available for free to all guests. Also look into taking the Driver Confidence Course, where you receive driving tips and techniques from RV experts.
You'll also want to take the time to wander around and tour the 1,500 RVs that are on the dealership lot. We love the fact that these are open during business hours. It's like having an RV show right at your campground!
Lazydays RV Resort: Area Attractions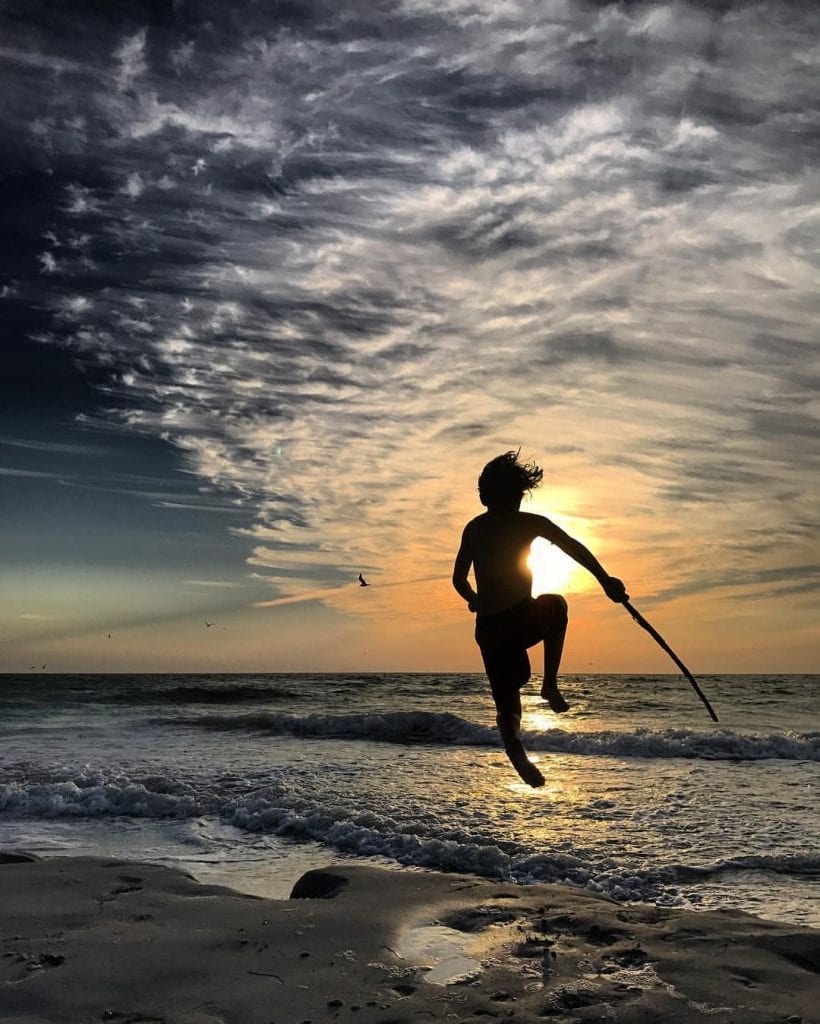 We talked extensively about attractions in the Tampa and St. Petersburg area on our two previous SuperShow podcasts. We also included area attractions and dining options in our campground review of nearby Fort De Soto. Check out the following posts for more information on the local area:
A big thanks to Lazydays RV Resort for providing such a lovely place for us to stay during our time at the Florida RV Supershow! We can't wait to visit again…
For more resources on planning an amazing trip to Tampa, Florida, check out what our friends from over at Kidtripster have to say here and here.
We'll see you at the campground,
Stephanie + Jeremy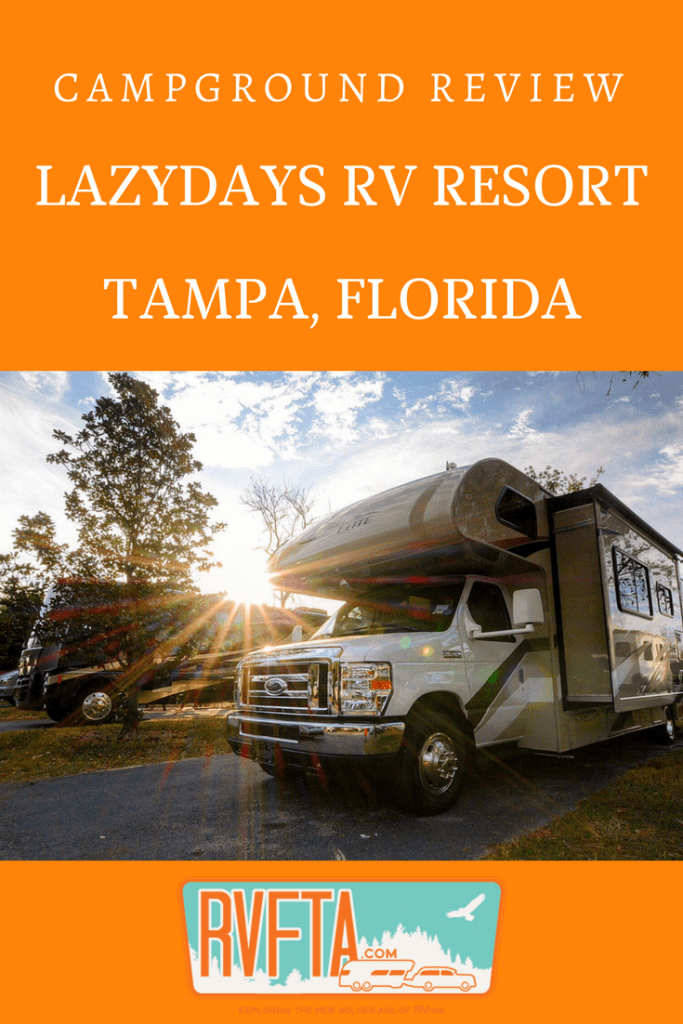 Podcast: Play in new window | Download