Are you looking for a great family campground for your big summer vacation but not sure exactly where to go? Why not check out one of the brand new Jellystone Parks mentioned below? One of them might be within striking distance of your home and all eight of them offer incredible amenities and attractions that will please the pickiest campers.
The best part is that once you are checked in to one of these Jellystone Parks you really don't need to leave. There is plenty of fun to be had right on site–and many of the amenities, attractions, and activities can be enjoyed without an additional charge. Some of these parks have waterslides, pools, jumping pillows, paint ball, laser tag, arcades, fishing, mini golf, and Gaga Ball–and some have them all!
Our family has been camping with Yogi Bear for over a decade and we can't wait to see him again this summer. We have never had a bad trip to Jellystone Park–and we always make great memories when we go.
You should give Jellystone Park a try this summer because we know your family will make great memories just like we have. If one of these new parks is not near you then you can check out the rest of Yogi Bear's awesome campgrounds right here.
Jellystone Park: Androscoggin Lake, Maine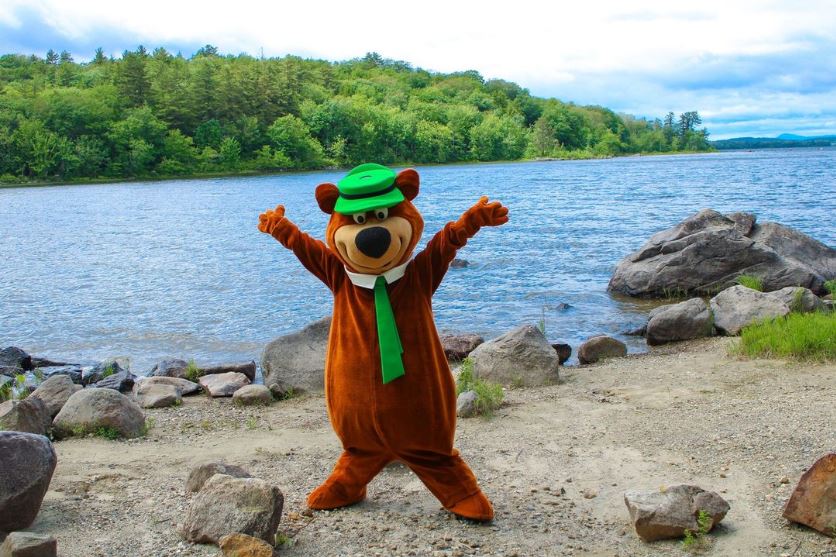 This Jellystone Park near Augusta, Maine offers up a classic camping experience with lots of modern amenities. They have a spacious heated pool with two 26 foot waterslides and a seated warming area with heated jets. Sounds pretty good, right? If you want to get back to nature you can also set up camp on their sandy lake beach and take a refreshing dip or go kayaking or fishing. Other popular attractions include inflatable water slides, jumping pillows, mini golf, and Hey Hey Rides–and those things are included with your campsite fees. If you are planning a bucket list trip to Acadia National Park this might make a perfect stop before or after heading to the coast–or you could easily just spend your entire vacation here. There is plenty of family fun to be had right at the campground.
Jellystone Park: Binghamton, New York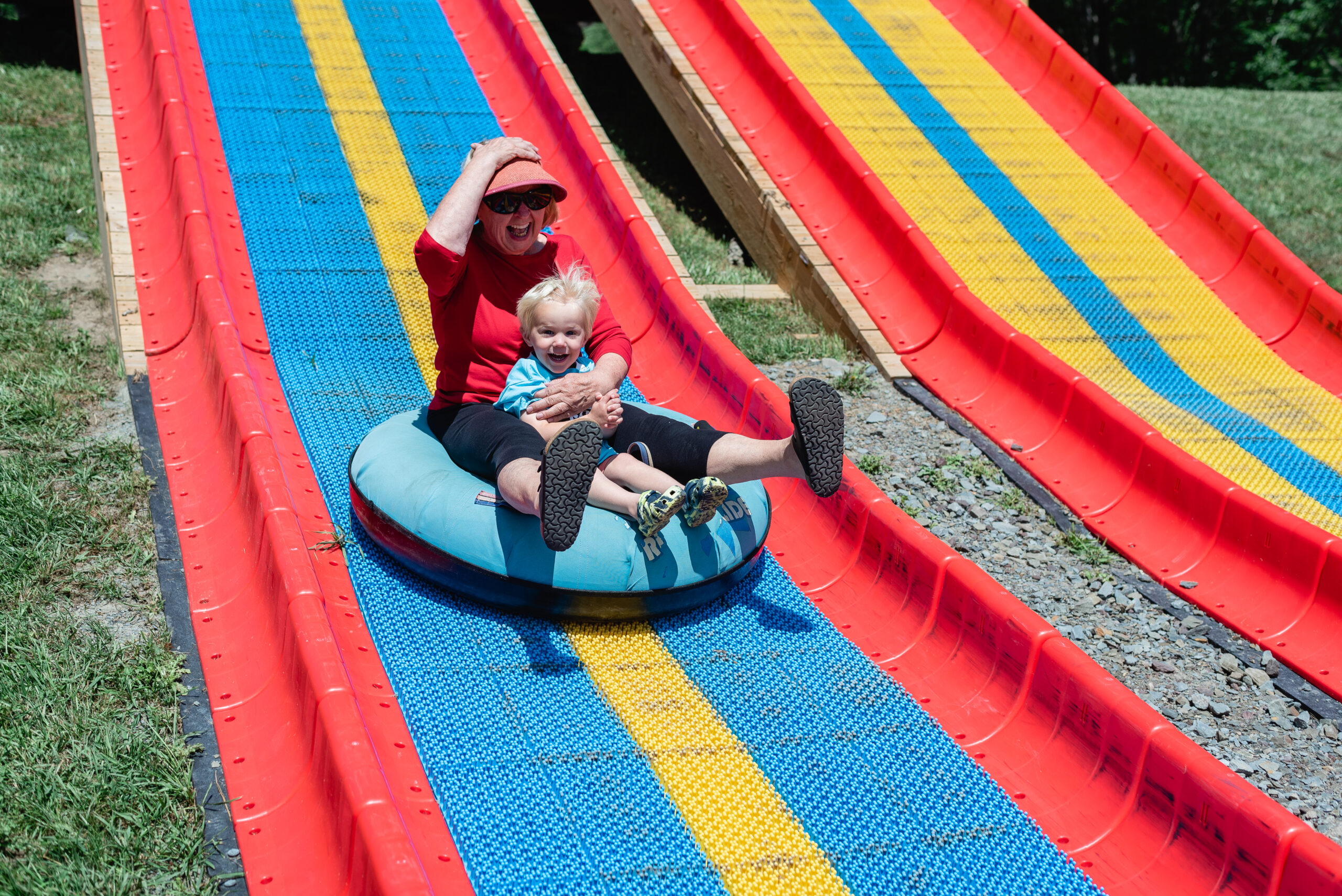 Looking for a classic lake vacation in a beautiful section of New York State? Look no further than Jellystone Park in Binghamton. The swimming lake and floating obstacle course are the star of the show here and they give this campground an old-school summer camp vibe that is hard to beat. Make sure to sign up for the floating obstacle course in advance at the Ranger Station (additional fee required). Other popular attractions include the Alpine Run Hill Slide, the jumping pillow, the pedal carts, and the low ropes course. We also love that they have a pickleball court. Pickleball is all the rage at campgrounds across the country and it's great to see many Jellystone Parks adding courts for their campers.
Jellystone Park: Clay's Resort, Ohio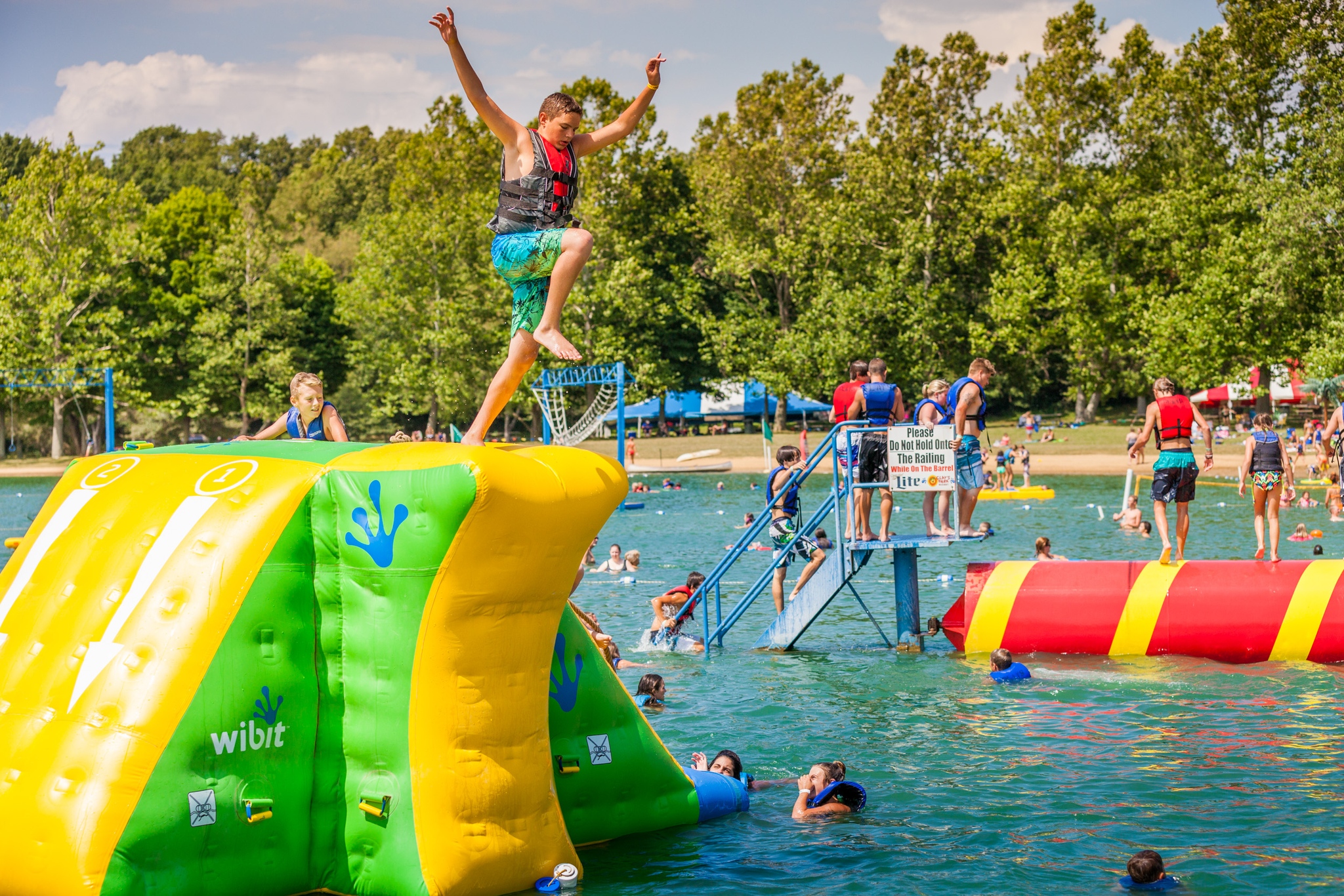 This Jellystone Park is located in the rolling countryside of northeast Ohio–not too far downtown Cleveland. So heading into town for a visit to the Rock and Roll Hall of Fame or a Guardian's baseball game is definitely an option. But once you are here you may not want to leave–because this is destination camping at its best. Their "Adventure Park" has water slides, spray cannons, and much more. The sand-bottomed man-mad swimming lake has a Wibit Challenge Obstacle Course and is also great for kayaking and paddle boarding. They also have laser tag, tennis courts, pickleball, basketball, Gaga Ball, and about 100 other things for families to do. Your kids could never, ever get bored here–and they will fall asleep the second their heads hit their pillows. They will be that tired at the end of the day. We promise.
Jellystone Park: Chincoteague Island, Virginia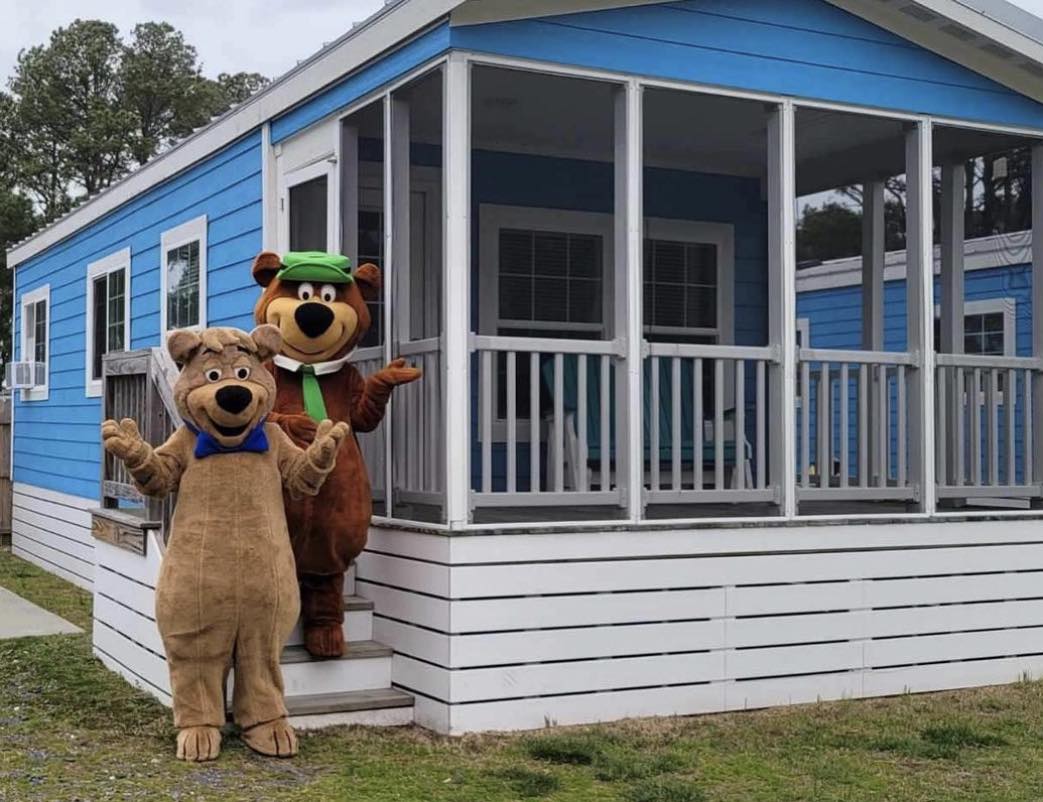 This coastal Jellystone Park boasts a terrific location just around the corner from charming downtown Chincoteague and just a short drive away from Chincoteague National Wildlife Refuge. Maui Jack's Waterpark is right next door to the campground and campers get exclusive discounts for admission. The water slides are really fun for kids of all ages and a few of them are really fast–and steep–so older kids and adults will also love it here. There are also kayak rentals back at the campground and good fishing. Downtown Chincoteague has lots of great restaurants and ice cream shops–so make sure you head into town for at least one good meal.
Jellystone Park: Petoskey, Michigan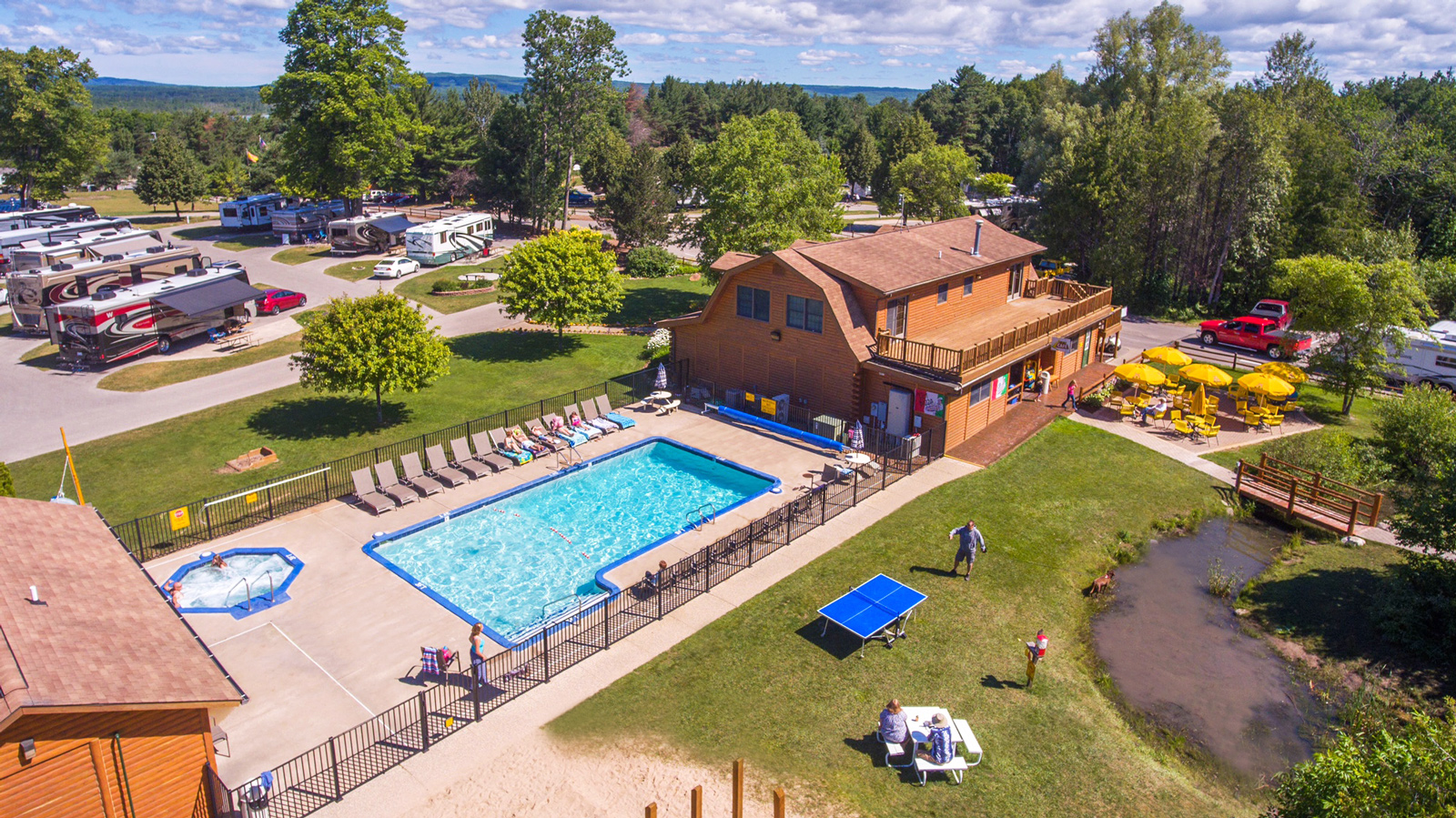 This Jellystone Park in Northern Michigan has a lovely countryside setting and fun amenities for the whole family. The heated pool and hot tub are a great place to kick back and relax on a hot summer day or after a grueling battle on the Gaga Ball court. We love this Jellystone's community camp kitchen–it's an amenity we rarely see at other campgrounds and would like to see more often. This shared outdoor kitchen has several cooking stations with sinks, cooktops, charcoal grills, and lots of seating. It makes for a great place to share a meal with your camping buddies or to get social and meet some other campers. The Petoskey area is a gorgeous lakeside community with Victorian architecture and lots of great food, shopping, and recreation. We have always said that Michigan is the most underrated states in the country for camping–here is another reason why.
Jellystone Park: South Jersey, New Jersey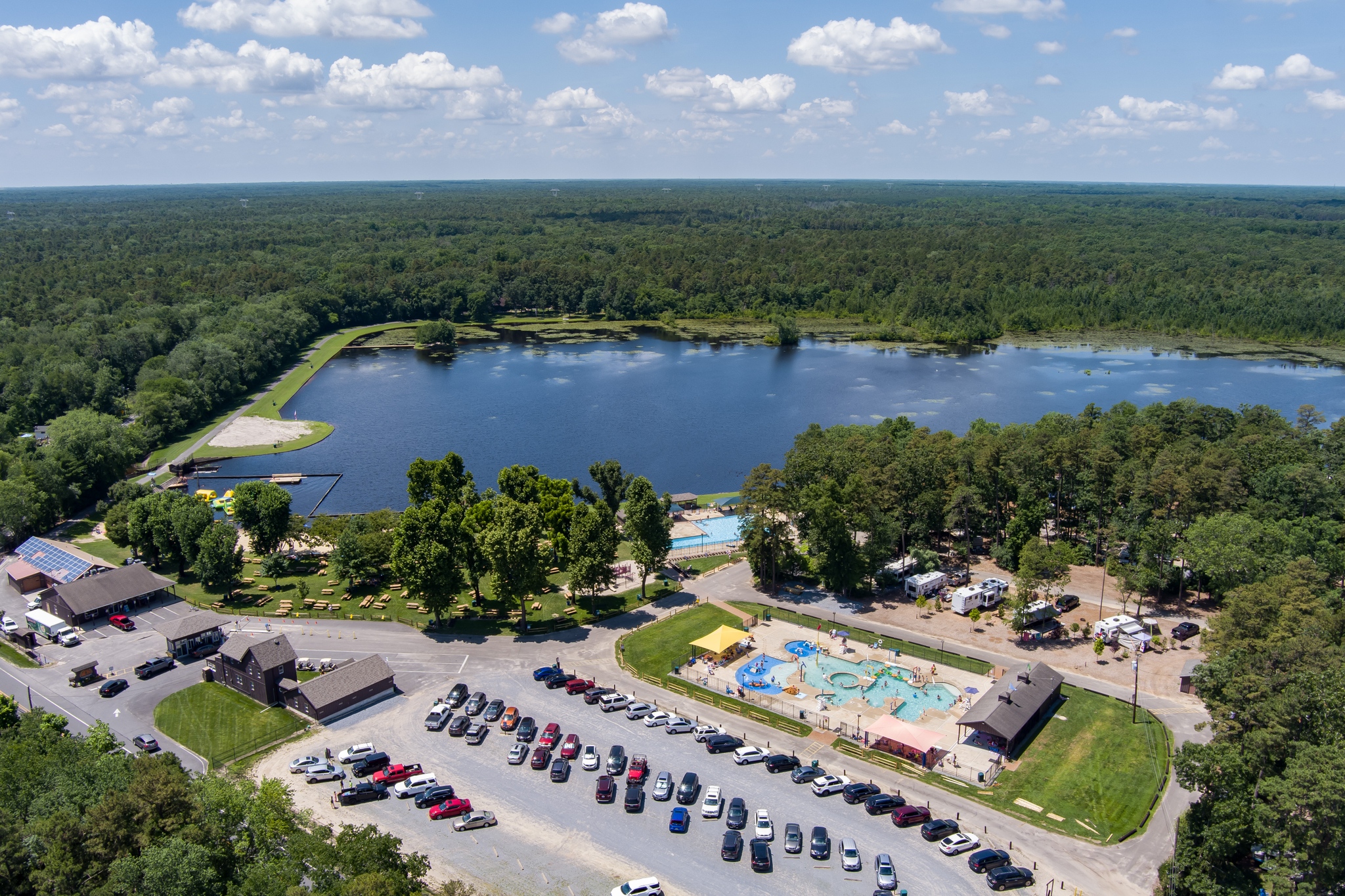 We are thrilled that Yogi Bear is back in New Jersey and in a very big way. This new Jellystone Park in South Jersey is all about getting wet in one of their two outdoor pools or in their lake with that features a floating obstacle course. The fishing and kayaking are also very good here and the lake is a lovely place for a swim even if you don't want to tackle the Wibit. The lakefront area has the look and feel of a beautiful state park–but the campground is packed with tons of amenities like laser tag, Gaga Ball, basketball, volleyball, and an arcade for rainy days–or for beating the heat on a hot summer day. We truly love the lakefront RV sites here. They are spacious and private and our kids loved fishing right from our site.
Jellystone Park: Wichita Falls, Texas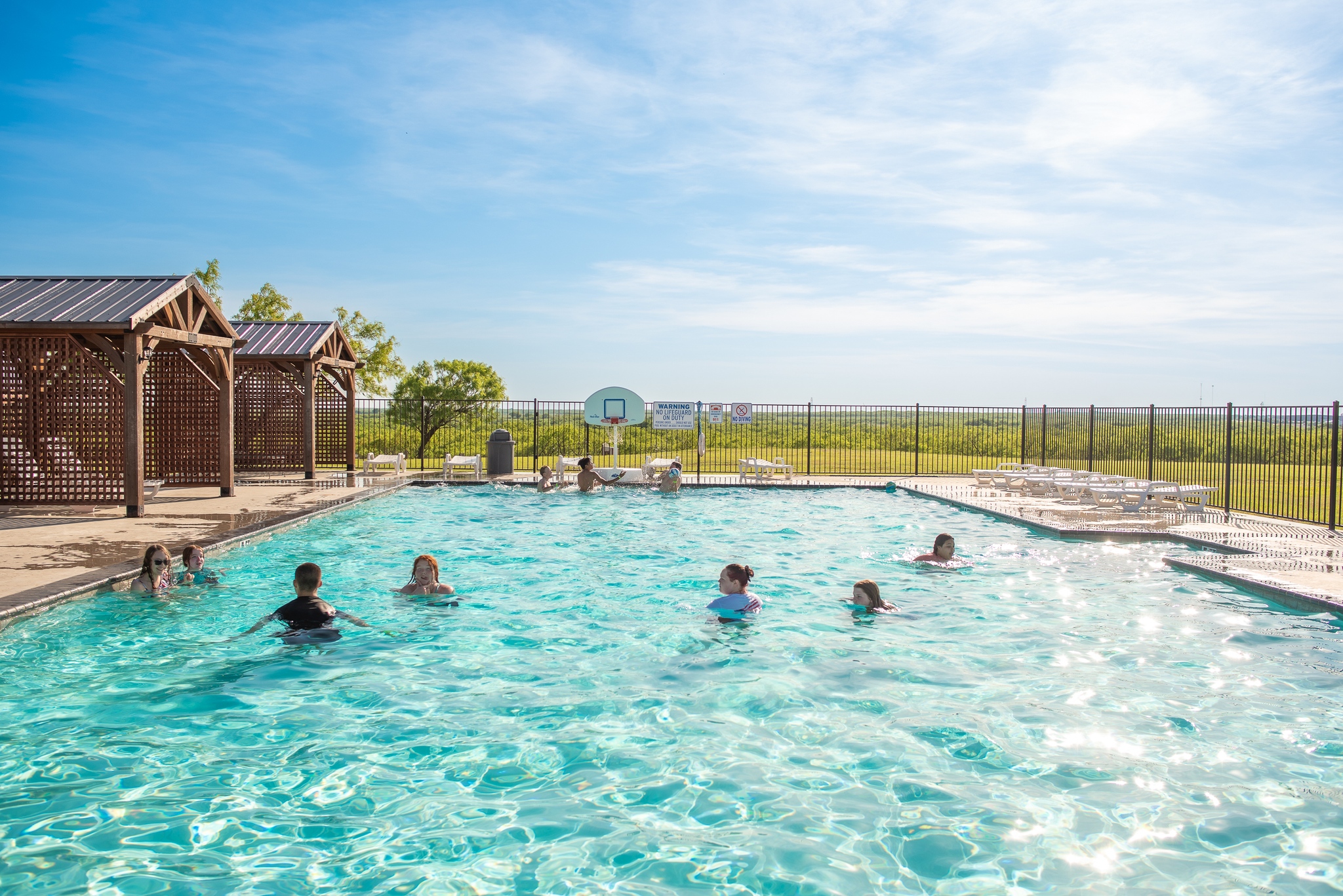 Texas is a great state for camping with Yogi Bear as there are several great Jellystone Park locations there. Now you can add Jellystone Park in Wichita Falls (which is close to Dallas) to your list of places to visit in the Lonestar State. Everything is bigger in Texas and that sentiment rings true at this campground where they have not one, not two, but three large pools for cooling off on a hot summer day. They are also currently in the process of adding a water playground. But there is so much more to do here than just swimming and splashing–kids love the Gaga Ball and basketball courts, and they have an inflatable obstacle course, paintball, and laser tag–and much more.
Jellystone Park: Zion, Utah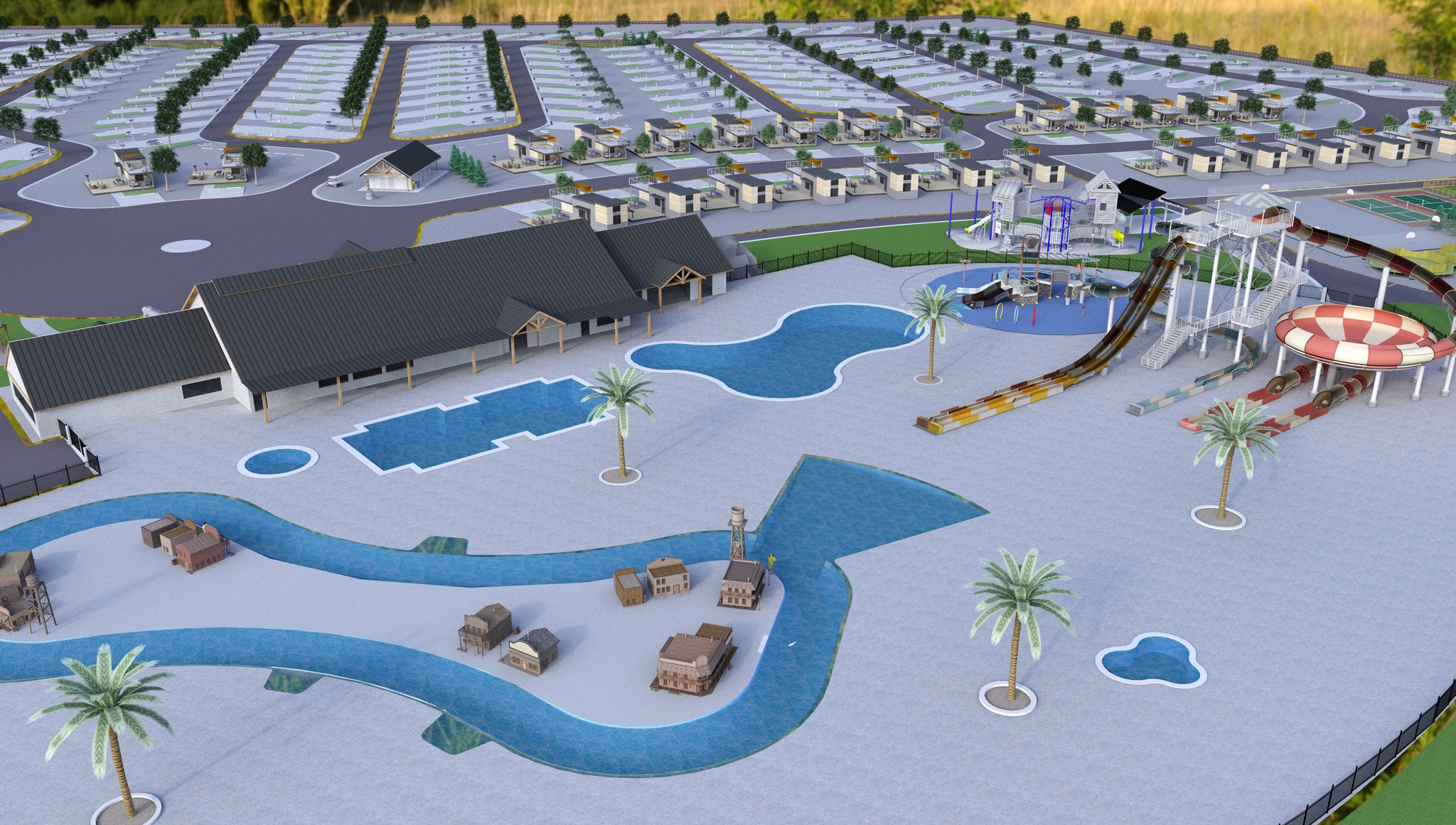 This new Jellystone Park is slated to open in summer 2023 and we couldn't be more excited. Having a new Jellystone Park near one of the greatest national parks in the country is going to be great for family campers. The renderings of this park look amazing and it certainly looks like another seriously off-the-hook Jellystone Park is about to be born. We sure do hope to visit this one on our next road trip out west.
Podcast: Play in new window | Download