RVing has definitely changed our lives for the better. In fact, it is not an exaggeration to say that purchasing an RV was transformational for our family. Stephanie and I did not grow up camping in a consistent way. So looking back it seems like a miracle that we became RV owners.
What Inspired Us To Become RV Owners?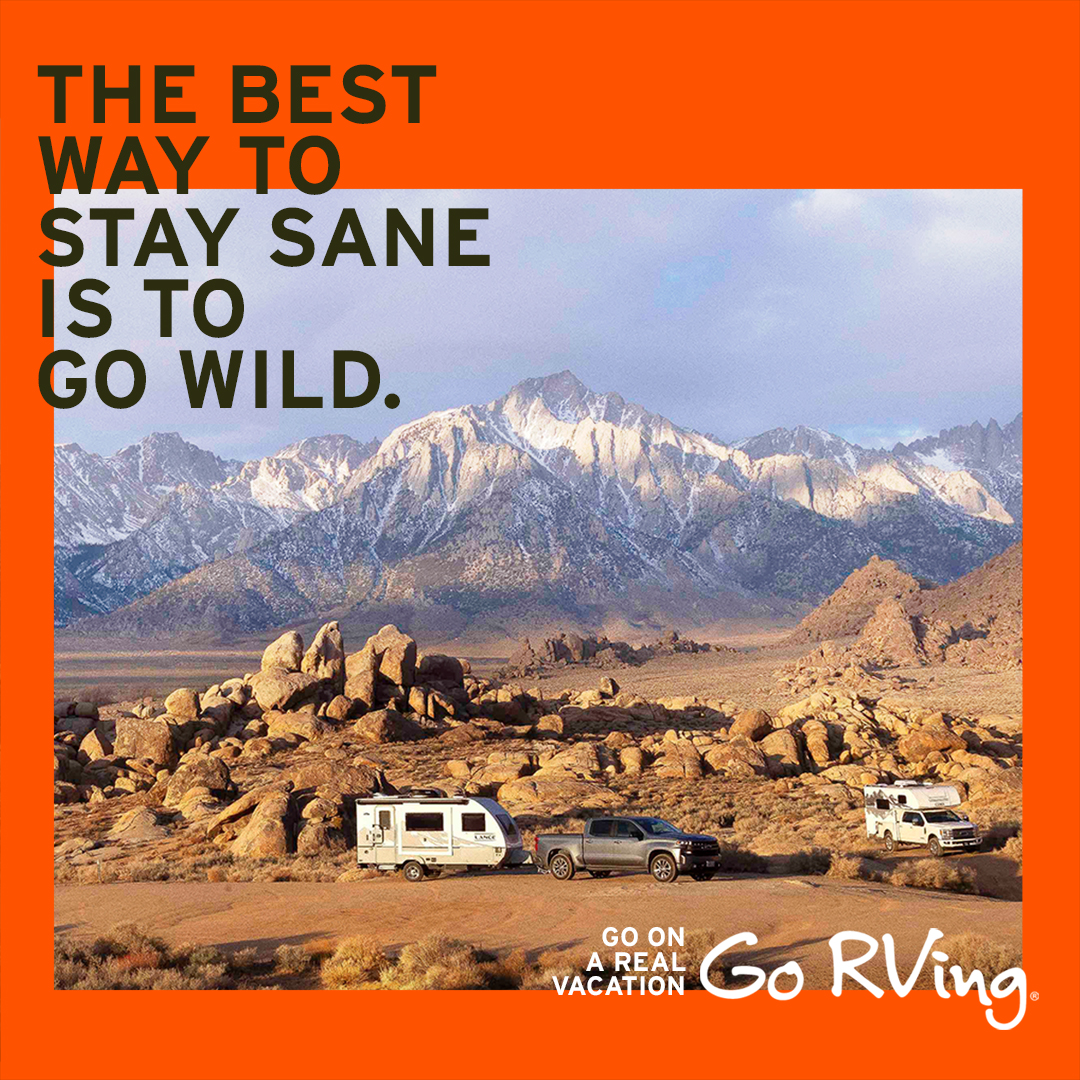 I give the Go RVing national media campaign much of the credit for inspiring us to buy our first pop up camper over a decade ago. Their emotional and cinematic television commercials tugged on my heartstrings and made me want to hit the open road with our children. Those commercials also sent me over to Go RVing's website for more information and education about selecting the right RV for our family. Additionally, I also spent a lot of time reading posts from their great blog, which was called The Scenic Route at that time.
I am so honored to now be a regular contributor to the website that inspired me all of those years ago. And it still amazes me to think that our family was featured in one of Go RVing's national television campaigns. 
Go RVing Launches New Website
Over the years the Go RVing website became a bit outdated. It was not fully able to integrate all of the amazing content that was being created by their team. So when they announced the launch of a brand new, content rich, highly interactive website, we knew we needed to call them up and have someone on the podcast to walk us through all of its new features. We also wanted to chat about Go RVing's latest national media campaign. Thankfully Sarah Neely, Go Rving's Senior Manager for Strategic Marketing & Data Analytics, was up for the task!
To listen to our interview with Sarah click on the media player above. Or subscribe to The RV Atlas wherever you get your podcasts! All images in this post were provided by Go RVing.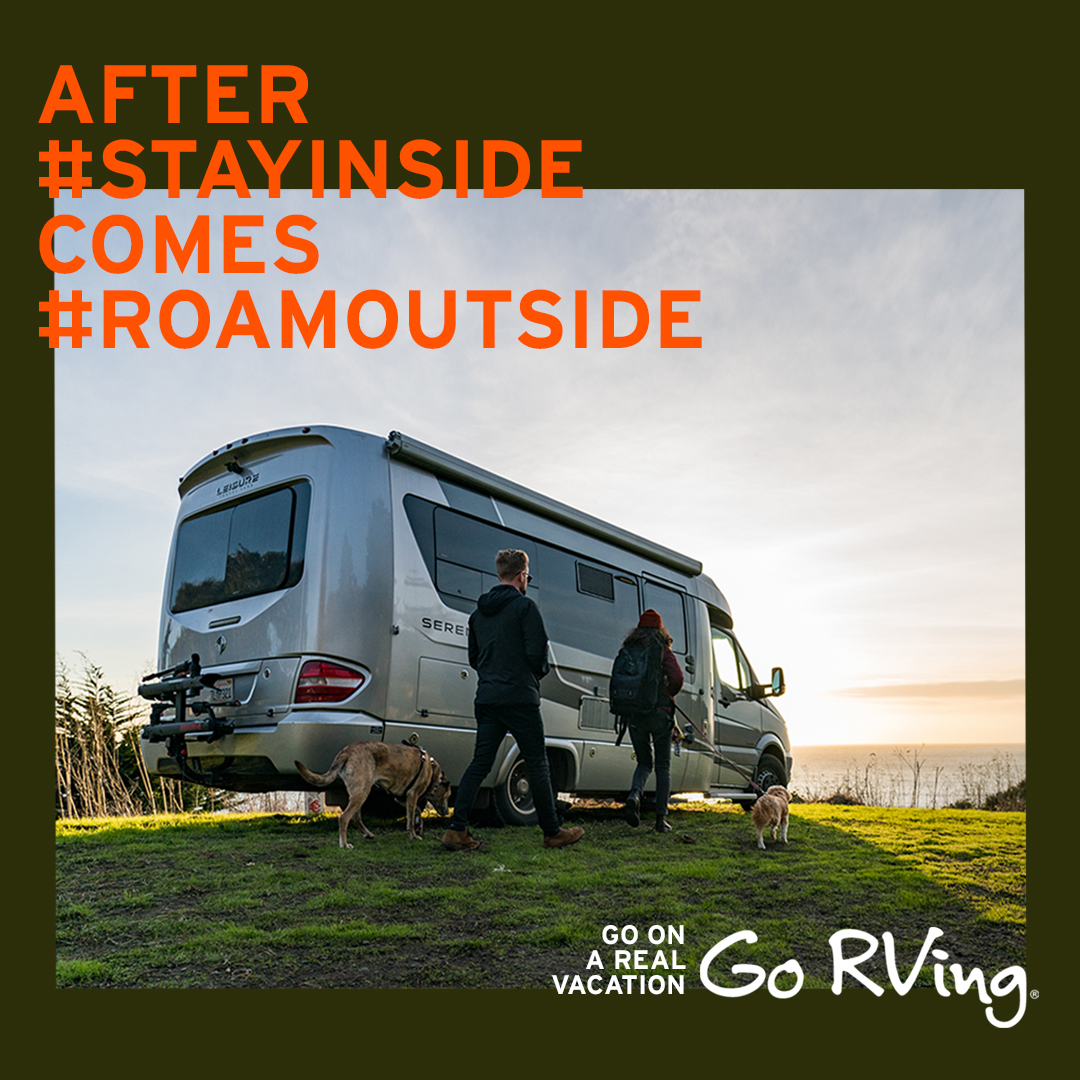 Go RVing's new website is jam packed with great content and user friendly tools worth using. So here are six of the most compelling new features you should check out:
Content Journeys
Go RVing's "content journeys" tell the stories of real RV owners in their own voices. The new website is packed with great blog posts, tips and tricks, and videos. Each piece of content will inspire you to start your own RV adventures. Additionally, content journeys are incredibly diverse and tell the stories of RVers of all ages and backgrounds. Whether you want to travel with young kids, or have solo adventures, or sell your house and go full-time, there is great content here for you!
Find My RV Quiz
The "Find My RV Quiz" will help RV newbies get started. Because choosing your first RV can be complicated. There really is a steep learning curve. This tool will help you make a smart decision by asking you a series of relevant questions about your camping style. After you answer them the tool will recommend an RV that is right for you.
Compare RV's
If you find yourself stuck between a fifth wheel or a conventional travel trailer, then the "Compare RV's" tab will help immensely. You can place key facts and figures side by side and compare price, length, features, and more. Researching your big purchase is so important, and this tool gets a lot of the legwork done for you in advance.
Testimonials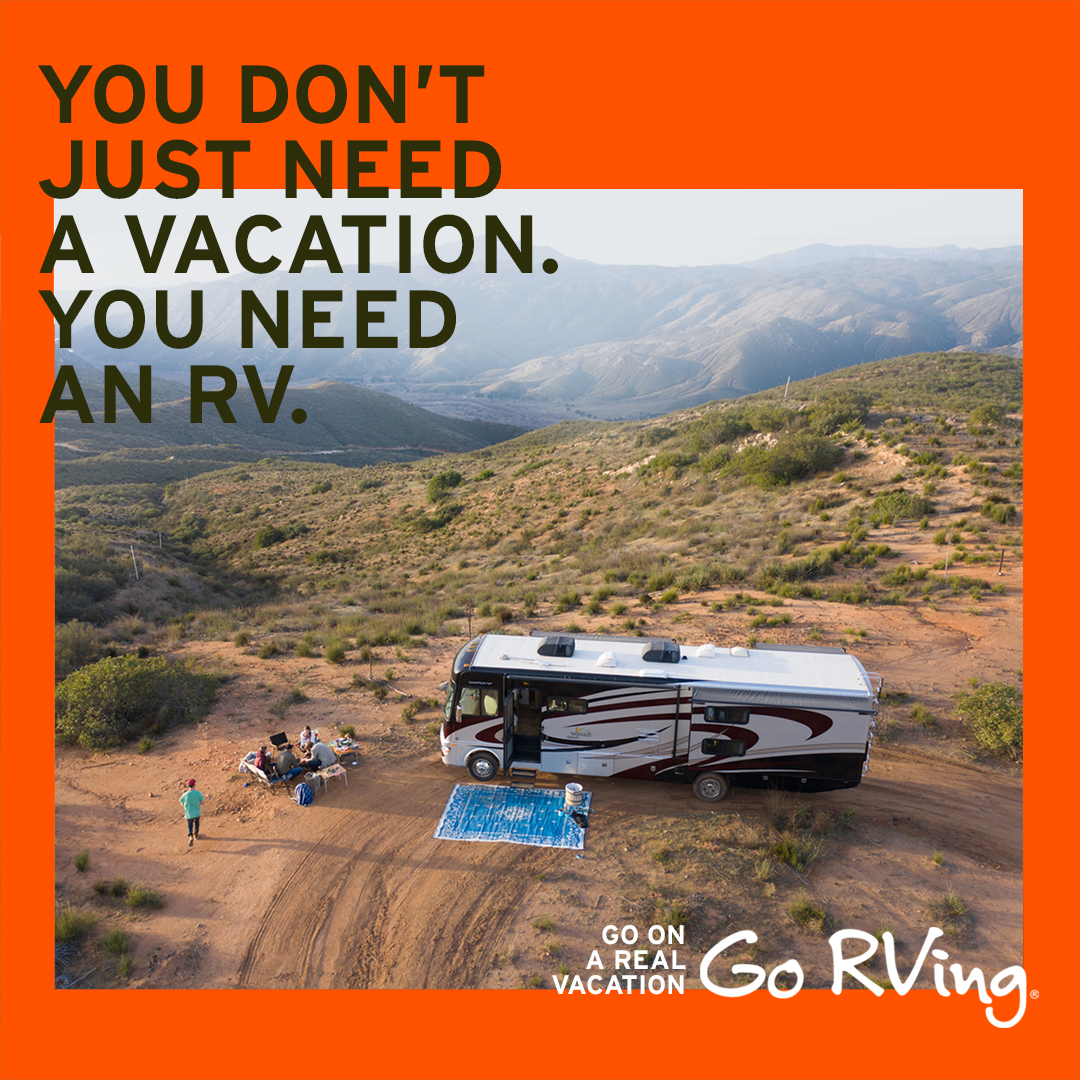 Go RVing's website is packed with testimonials from real RV owners. The testimonials are inspiring and filled with good advice. If they can do it, why can't you? There are even a few quotes from Stephanie and I on the new website. So go and see if you can find them!
Look Inside
The "look inside" feature on the new website allows you to click on pictures of an RV and take a look inside of it. Many first time shoppers are amazed at how comfortable and luxurious modern RV's can be. The "look inside" tool gives you an up close and personal look inside various modern RV's. Think kitchens, couches, bathrooms, driving areas and more!
RV and Product Search
Go RVing's search tool allows you to find the content you want when you want it. Looking for recipes? Tips for visiting national parks? Tips for traveling with pets? It's all there at your fingertips.
When we started RVing ten years ago the Go RVing website was a central clearing house for all things RV. So we went to the site for information and inspiration. This brand new redesign of the website puts it back on top. If you are just starting to dream of owning an RV, we recommend you head to gorving.com and just get lost for awhile. Give yourself 10 minutes to watch some videos or read some great blog posts and we think your next stop may be at an RV dealership.
We sure do hope to see you at the campground some day soon!
Podcast: Play in new window | Download