We recently had the opportunity to test drive a 2021 Silverado LTZ Duramax Turbo-Diesel half ton through Chevy's media loaner program.  We were not payed to test the truck or told what to say. Our opinions always are our own. To hear us talk about our week with this Silverado click on the media player above, or subscribe to The RV Atlas wherever you get your shows! Or just keep reading!
Our History with Silverado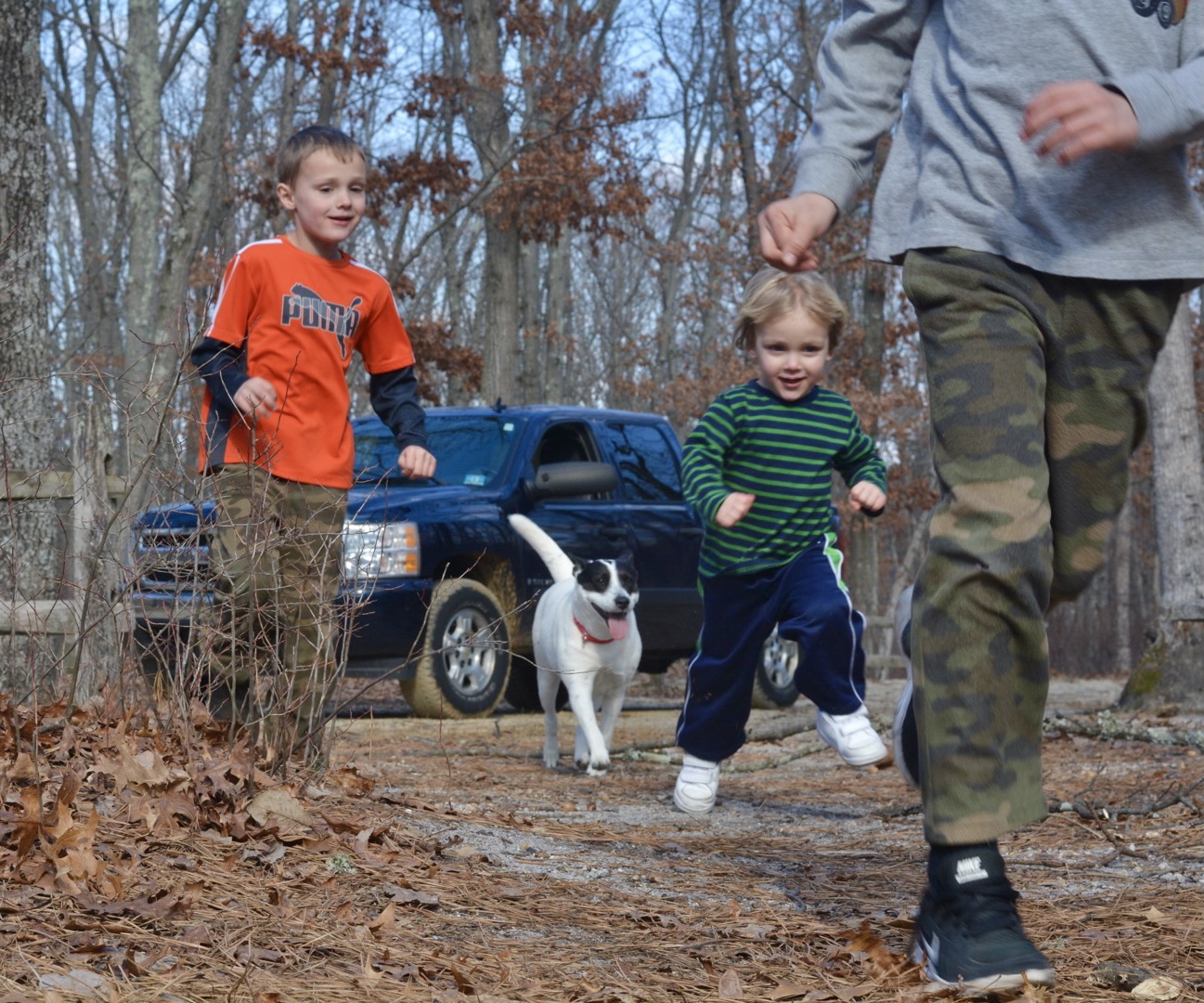 We do not currently own a Chevy. We own an F-250 that we are very happy with. But our first truck was a 2012 Silverado half ton (purchased used for about 20K) and sold many years later for 12K. It was a very good truck for our family and we have nothing but fond memories. It was reliable, capable, and good looking. 
We jumped to a Ford F-150 (around 2017) because they were first to go to the lighter aluminum frames–not because we didn't love our Chevy. I don't come from a Ford family, a Chevy family, or a Ram family. And I'm pretty open minded when it comes to what truck comes next.
After test driving this Silverado, I'm thinking it might be another Chevy.
Getting the opportunity to test this Silverado LTZ Duramax Turbo-Deisel was a godsend for me. I've always been a half ton pickup guy in my heart. And the new breed of half ton diesels with great mpg is incredibly intriguing to me. The cold hard fact is that we use our truck more as a daily driver than as tow vehicle. Most of us do. So my F-250 has been great for towing–and not much fun for daily driving.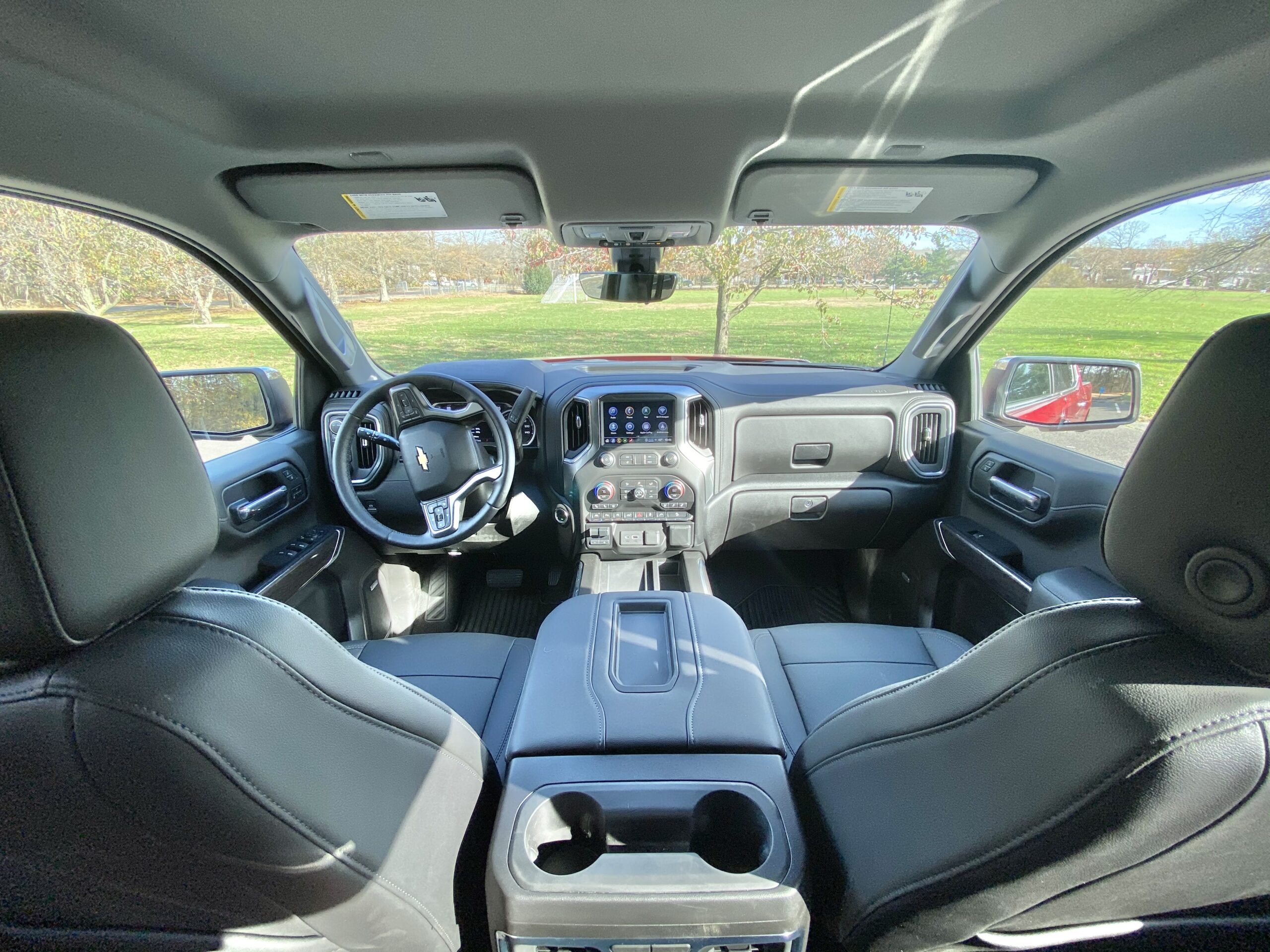 So the 2021 Silverado LTZ Duramax Turbo-Deisel that magically showed up in my driveway a few weeks ago looked like a pretty smoking hot daily driver to me. And it was. The cherry red tint coat, jet black leather interior,  and slimmer half ton frame got me pretty excited.  I wouldn't be able to tow my beefy Eagle with this half ton. But I would get to drive all over New Jersey for a week. And I was more than ready to roll to some exciting places…like the grocery store, a few school pickups, and down to the beach for some tailgate grilling.
The Skinny on the Silverado LTZ Duramax Turbo-Deisel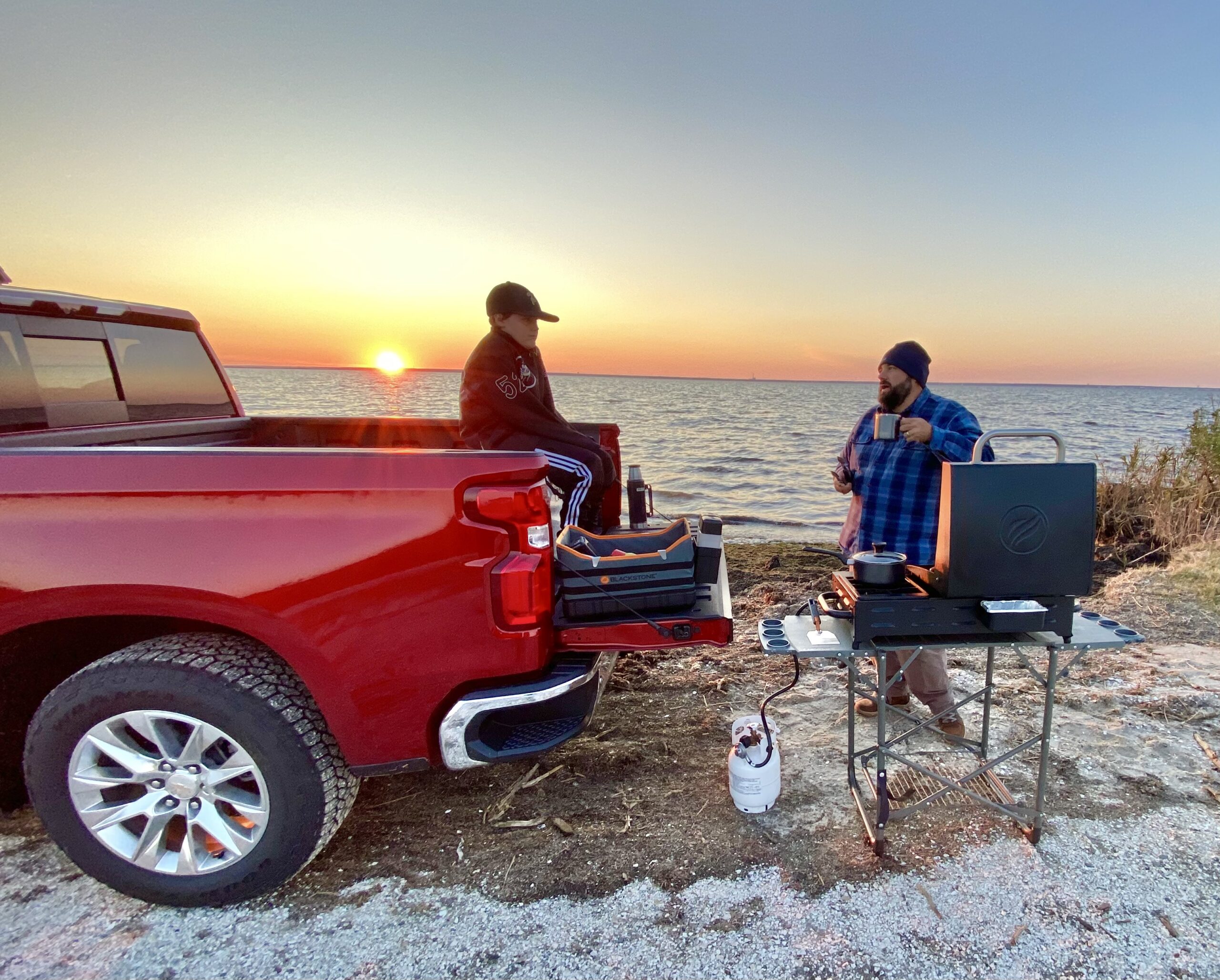 So let's cut to the skinny here. Our family loved this truck. It was fast and fun to drive and the 3L Duramax Turbo-Deisel performed like a champ. The MPG almost blew my mind. Chevy advertises 24 MPG combined/22 city/26 highway on this truck—-and that is almost exactly where we landed. For a long stretch on the highway to Island Beach State Park (under optimal towing conditions) it was clocking in at 28 MPG. Seriously.
So if you are looking for a half ton truck that is a luxurious and fuel efficient, then you should take a serious look at this Silverado. But if you are looking for a half ton with maximum tow and payload capacities–this is not the truck for you. It's 9K tow capacity/1633 lb. payload/900 lb. tongue weight will tow a lot of trailers safely. But you would want to look elsewhere if towing something heavyish is your top priority.  However, if you want to tow a modestly sized trailer (with a loaded weight of 7K or less) that would not too be too heavy for this Silverado's 900 pound max tongue weight–and then have an amazing daily driver–then this truck could offer the best of both worlds.
Interior Comfort of the Silverado LTZ Duramax Turbo Deisel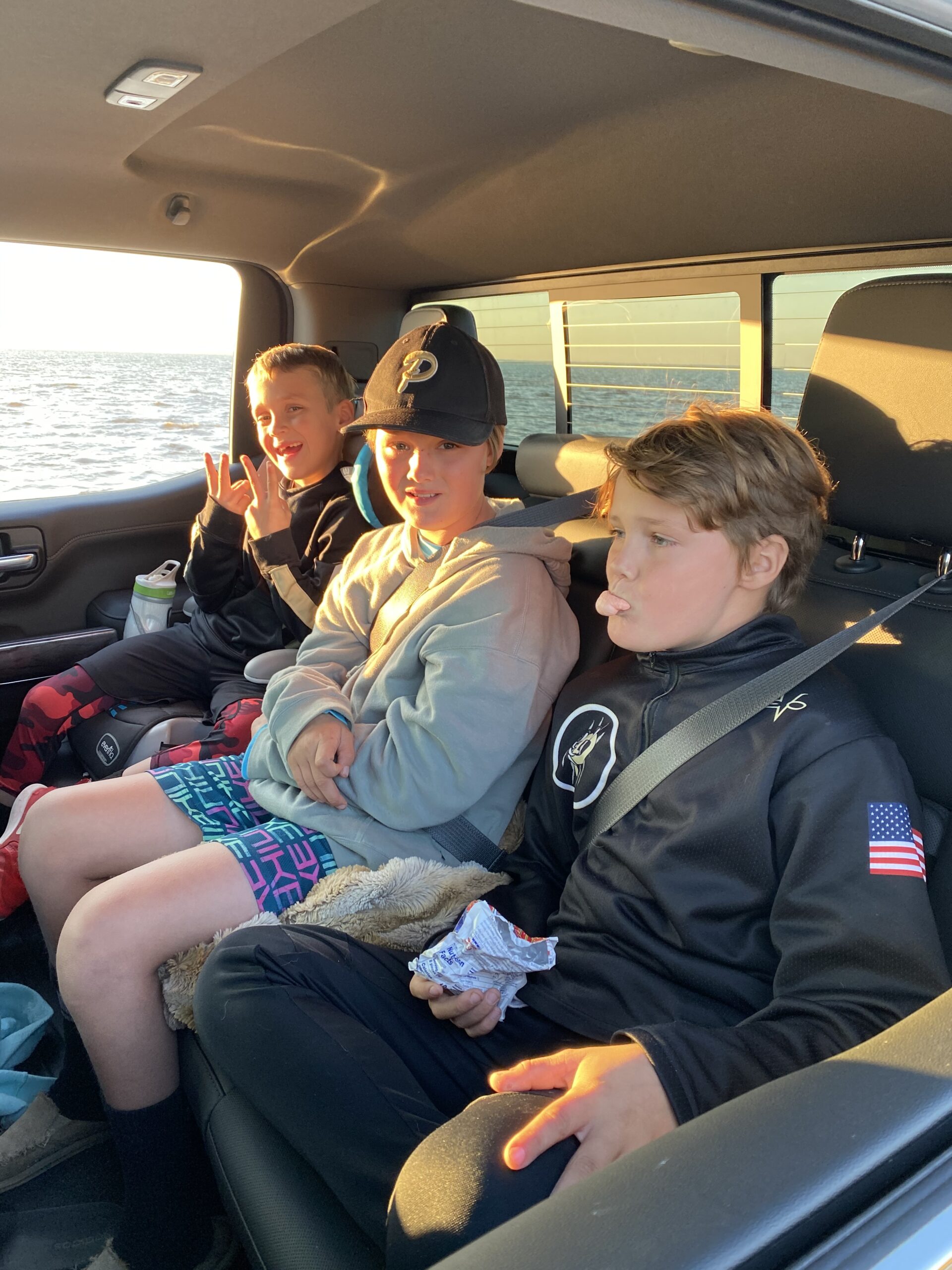 I am a big guy with three growing boys, an awesome wife, and a moderately sized and super lovable dog, and this truck seated all of us comfortably–even luxuriously. I was surprised to see that Maggie fit so comfortably on the back floor of the crew cab. The room for her on the floor is deceptive because there is a ton of space carved out under the seats.
Maggie did not benefit from the heated front and rear seats, but the rest of the family did on cold mornings when we headed to school for drop-offs. I also think that the front cooled seats would come in handy during the hot summer months when the leather gets a bit hot for our butts. And that jet black leather? It made my heart race every time I sat down. I have never owned a truck with leather seats. It is on my bucket list to do so at some point soon.
Tech and Trailering Info
So what else did we love about this truck? Most everything. The technology in this Silverado felt practical and usable. The front camera and eagle eye view from above made parking in tight spots a snap–and that is no small feet for a pickup. By pressing a button, the rearview mirror can utilize a camera as well, dramatically increasing the angle of the view behind you. Looking at this camera while driving made me a bit dizzy–but might not bother you.
The automatic tailgate function can be operated from the key fob or an interior button. This is nifty if you leave the tailgate down and get inside on a rainy day–or any day at all. The tailgate is also super light and our youngest son was able to raise it and lower it safely, without adult help.  But the niftiest thing about this truck may be GM's new tow capability sticker. The company deserves applause for putting this VITAL information in one place on every new truck that they are producing. This might be reason enough for me to jump back in a Silverado next time. For real. RV Owners everywhere should be celebrating.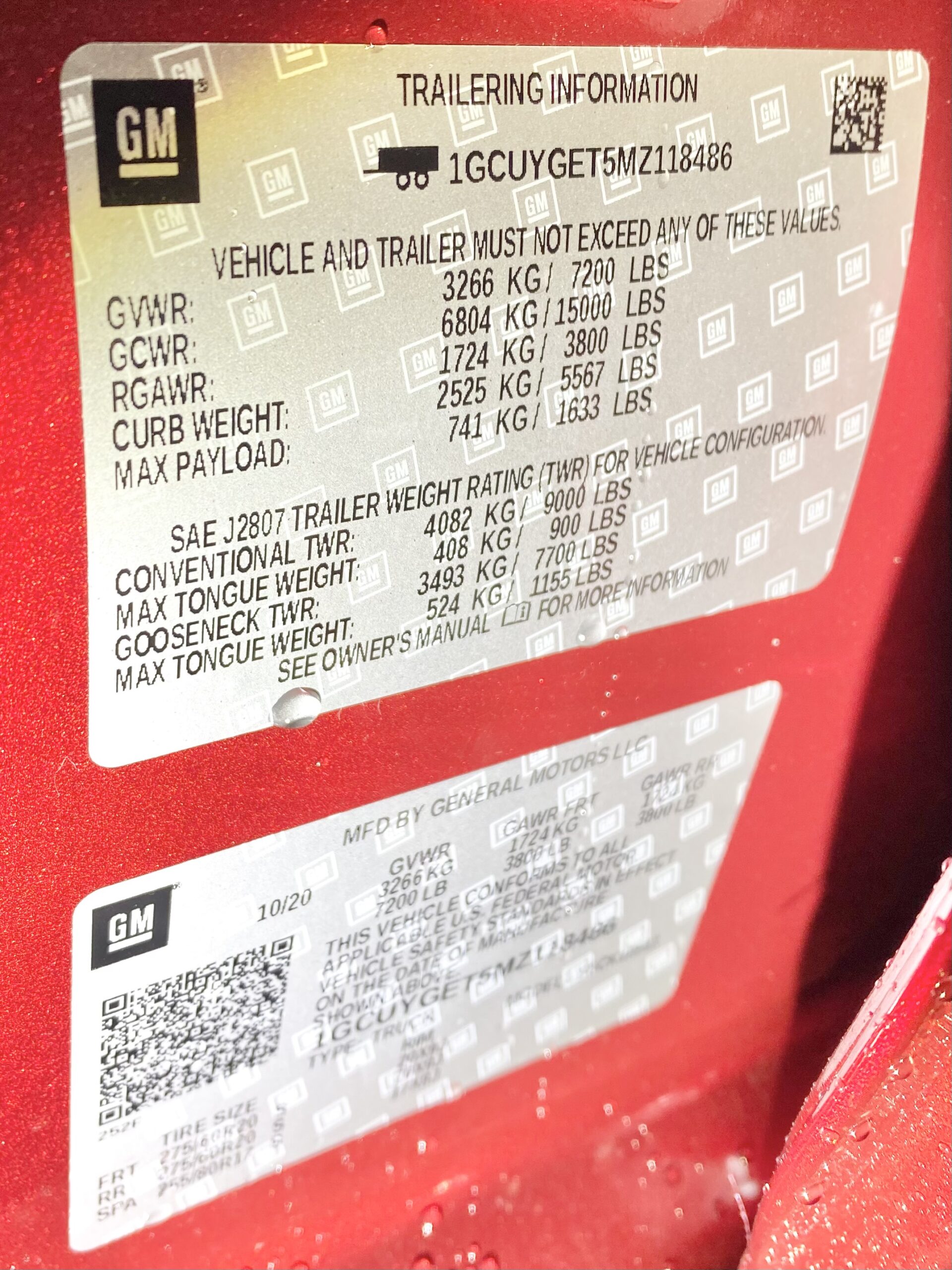 The Big Picture?
So would I buy this truck for myself? I would absolutely consider it if I was towing a trailer that weighed 7K loaded or less. And if I wasn't an RV owner but wanted a half ton pickup truck? I would probably already have one in my driveway.
Cherry Red Tint Coat, please.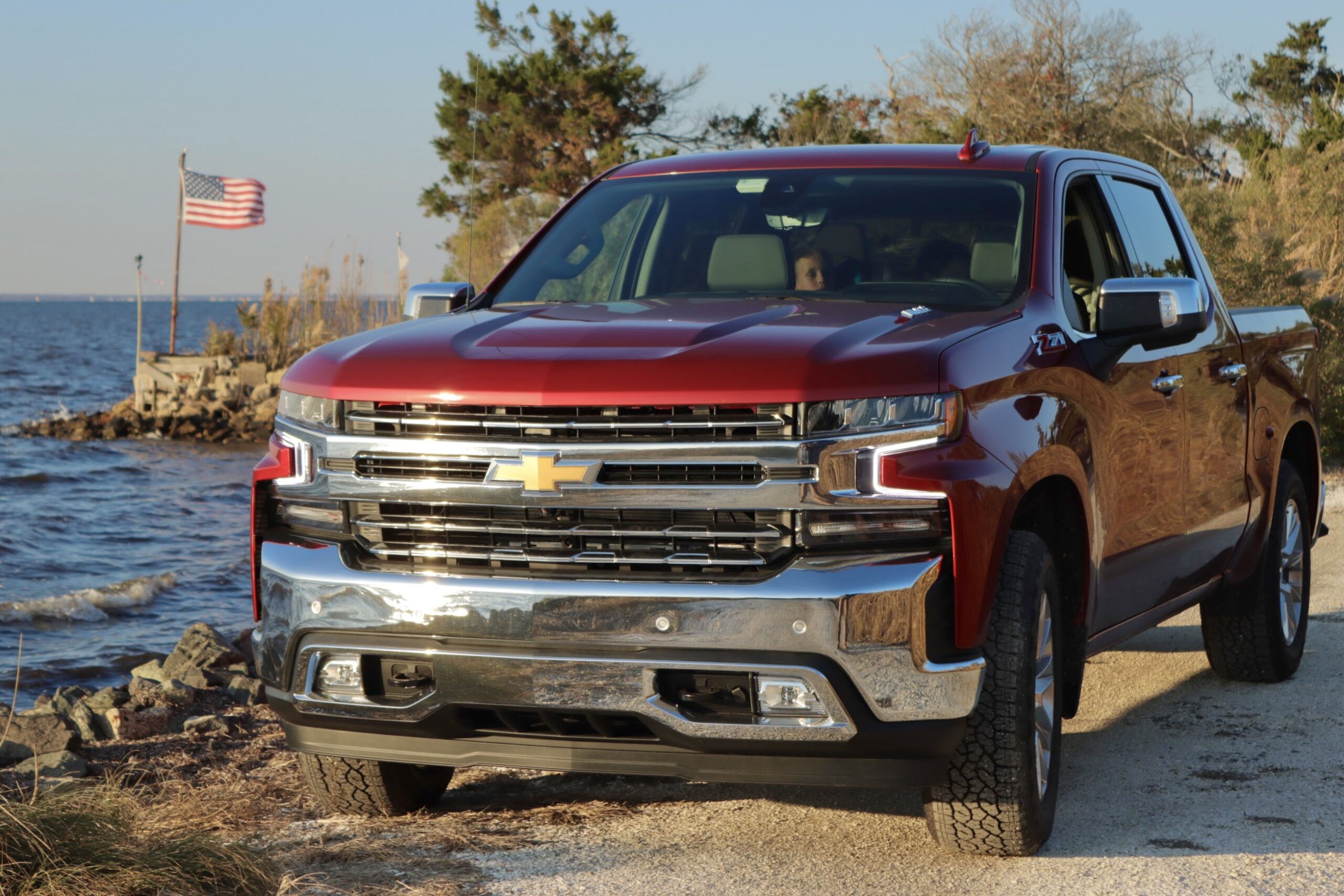 See You at the Campground!
–Jeremy
Podcast: Play in new window | Download